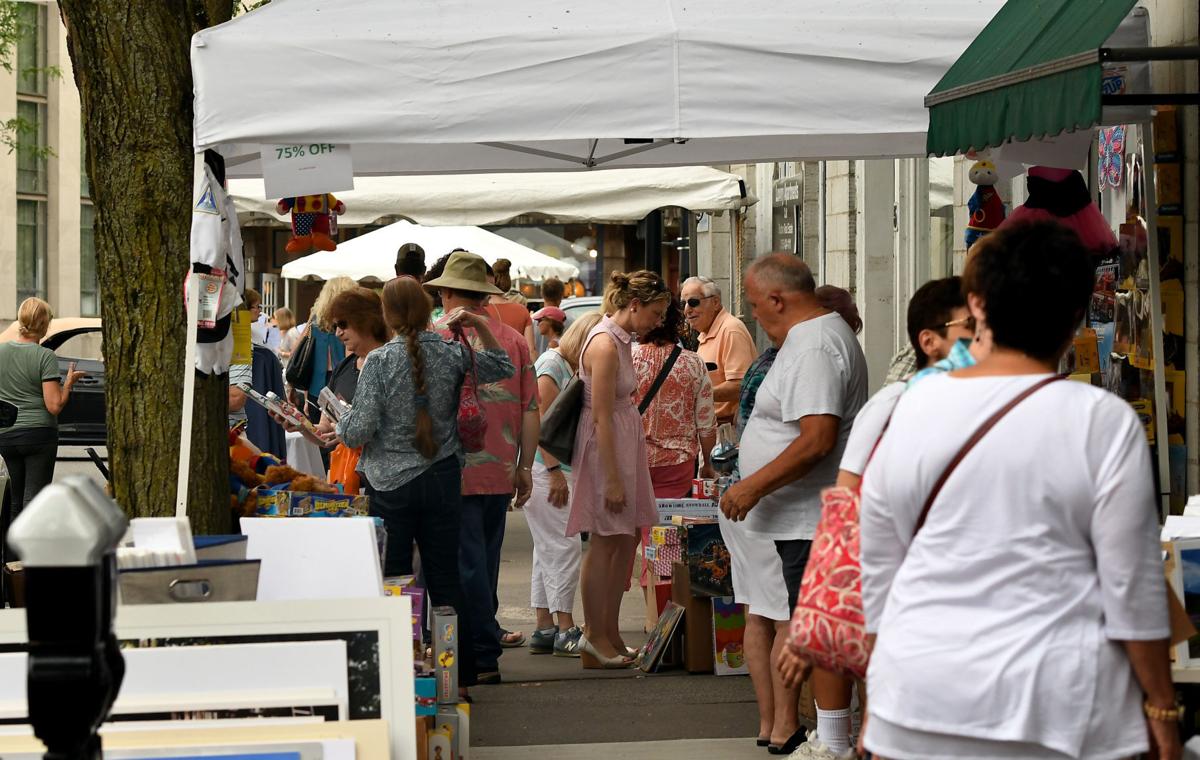 After mostly taking off 2020 due to the COVID-19 pandemic, the Curbstone Festival and the Antique and Classic Boat Show will return to the village of Skaneateles this July.
The festival will take place from 9 a.m. to 8 p.m. Thursday and Friday, July 15 and 16, and 9 a.m. to 5 p.m. Saturday, July 17, along Genesee, Jordan and Fennell streets in Skaneateles. It will feature sales of men's, women's and children's clothing, jewelry, toys and more, as well as roaming magicians and balloon artists. 
Organized by the Skaneateles Area Chamber of Commerce, the festival did not take place in the village in July last year, but a version was held at Baltimore Woods Nature Center in Marcellus in September.
A week after this year's festival, the 43rd annual Antique & Classic Boat Show will be held from 3 p.m. to dusk Friday, July 23, 9 a.m. to dusk Saturday, July 24, and 8 a.m. to 2 p.m. Sunday, July 25, in Clift Park in Skaneateles. It will feature dozens of antique and classic boats and motors on display on land and in the water, as well as a boat parade, concerts, a photo shoot cruise aboard the Judge Ben Wiles and more. Highlighting the show will be the Pat II, which delivered mail to summer residents of the Skaneateles Lake shoreline from 1956 to 1991. The boat has been restored at the Finger Lakes Boating Museum and is now one of the few all-electric passenger vessels in the country.
Admission to both events is free and open to the public, but masks will be required and all COVID-19 guidance from the state and Onondaga County will be followed.