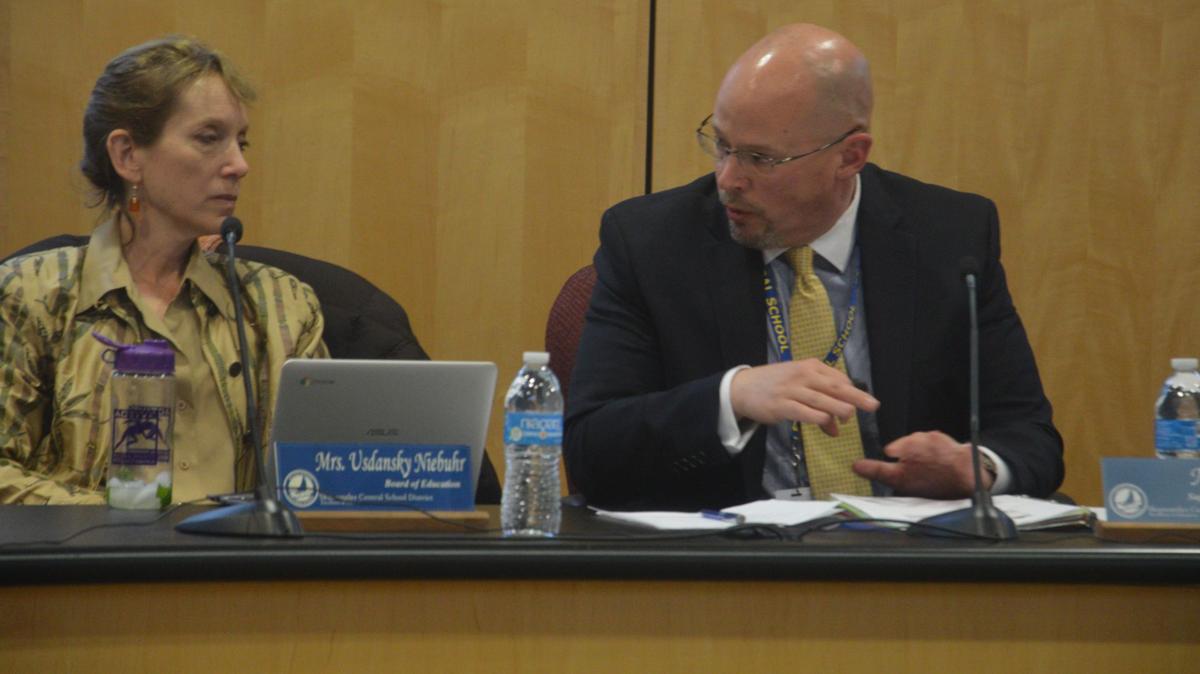 SKANEATELES — The Skaneateles Central School District Board of Education furthered some budget and security decisions Tuesday.
The board approved presenting a 3.75-percent tax levy increase to residents for the budget vote in May. The district's tax cap given by the state is 4.44 percent.
The district's budget under this model includes a $60,000 allocation for a salary of a retired police officer to be a school resource officer. This would be a base pay of $50,000 plus fringe benefits and materials. This would also require the district to get a waiver from the state for anyone in the state's retirement system to net more than $30,000 a year. An active duty officer would cost $55,000 plus benefits, materials and supplies for a total of $75,000.
Cuts that would be included under that 3.75-percent levy increase are one high school program support staff member, one administrative support position and one custodial staff position, plus BOCES instructional and instructional technology support services, stipended positions for additional work, reductions in the district's materials and supplies budget, and equipment budget.
The district showed the board different tax levy boosts, including 2.75 and 3.25 percent — which would have included further cuts, including one teacher under both scenarios — and a 4-percent levy raise, which would entail no cuts and restore portions of the materials and supplies budget and equipment budget. 
The board also approved the creation of an advisory committee that would give the district recommendations regarding a potential student resource officer, including whether the person would be retired or an active duty officer. District Superintendent Ken Slentz previously said the committee will ideally include students and other community members, and would help create a "job description" for the spot, including how the officer would dress and interact with students.
The board also opted to decide at a special session scheduled for Thursday on an armed interim guard. Slentz said after the meeting that a retired officer has been chosen and the officer's name will be revealed at the meeting. The salary would be a hourly rate through the end of the school year, at $11,000, after salary negotiations with the candidate and if the board approves it.
Staff writer Kelly Rocheleau can be reached at (315) 282-2243 or kelly.rocheleau@lee.net. Follow him on Twitter @KellyRocheleau.