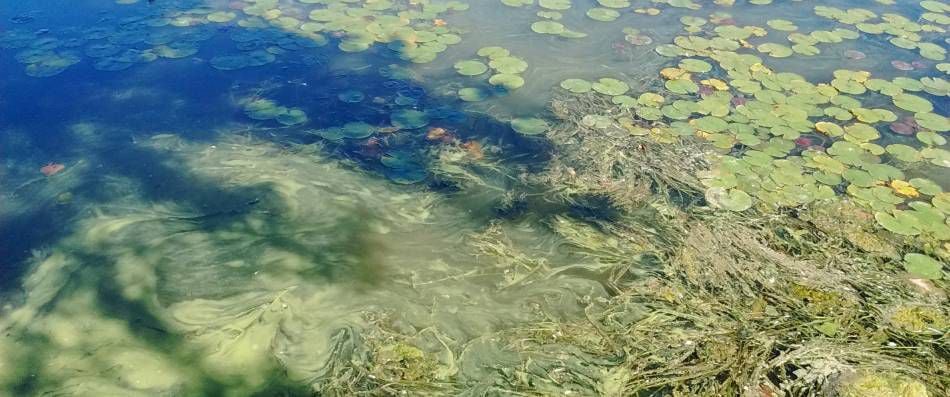 For the fourth collection in a row, Owasco and Auburn's treated water samples have not detected blue-green algae toxins in samples sent to the New York State Department of Health's laboratory in Albany.
The Cayuga County Health Department said it had collected the samples on Friday, Oct. 14 and results came back Monday afternoon. The department did not collect samples over the weekend for testing, but did take samples Monday afternoon. Results from those tests are expected back Tuesday afternoon, according to a release.
While samples have been coming back with no detectable toxins, the laboratory's minimum detection limit is 0.15 micrograms per liter of microcystin, a toxin that can be released by dying blue-green algae blooms. Anything below that they cannot detect.
Eileen O'Connor, the county's director of the Environmental Health Division, said depending on the results of Monday's sample, the department would decide whether to continue daily tests on the water. 
You have free articles remaining.
O'Connor also explained that two samples each are collected at the city of Auburn and town of Owasco's water treatment plants in case one sample breaks on its way to the lab. The samples are either overnight shipped or driven to the Wadsworth Center in Albany. The lab tests both samples, in addition to one raw water sample from each treatment plant.
Blue-green algae, also known as cyanobacteria, is a filmy, paint-like scum that has been dis…
Occasionally results have shown two different toxin levels in the treated water, which O'Connor said could be because the samples are taken about a minute apart, or because the results of testing have a 0.02 micrograms per liter variability. That means the levels the lab detects could actually be 0.02 micrograms per liter more or less than what is reported.
The U.S. Environmental Protection Agency's health advisory levels are at 0.3 micrograms per liter for children under 6, and 1.6 micrograms per liter for children and adults over 6. Should treated samples test at 0.3 micrograms per liter, the health department would issue an order to not drink the water, and water from another source would be brought into the county. So far, treated water tests have come back below those health advisory levels. Short-term exposure at health advisory levels to blue-green algae toxins is believed to cause liver failure, problems in kidney function and other health complications.
For more information on blue-green algae, visit cayugacounty.us/health. Anyone with questions may call (315) 253-1560.
Staff writer Gwendolyn Craig can be reached at (315) 282-2237 or gwendolyn.craig@lee.net. Follow her on Twitter @gwendolynnn1.