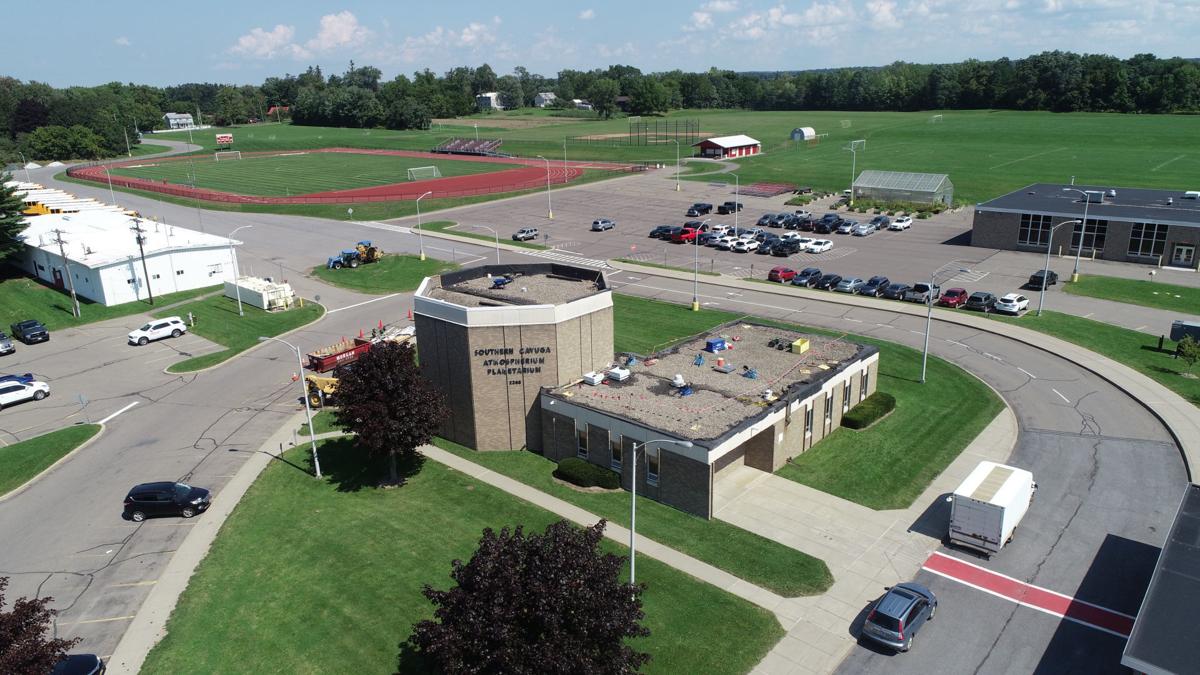 POPLAR RIDGE — Years after it was shuttered, the public will soon be able to revisit the Southern Cayuga Planetarium.
The planetarium, which had previously held events for people and school districts, was closed in 2014. In recent years the planetarium's fortunes improved. Distinct Superintendent Patrick Jensen previously said the then-interim Cayuga-Onondaga BOCES Superintendent Chris Todd helped the district get the planetarium classified by the state education department as a STEM classroom, making it eligible for state aid.
The planetarium will be open to the public starting with an open house from 5 to 7 p.m. Nov. 1, according to a news release from the district. 
"Over the summer, contractors upgraded all major mechanical systems, electrical, lighting, heating, and ventilation, and created a new robotics lab for our high school students. The new digital projection system will provide full-dome shows, real-time visualizations, and flight simulations through space. The technology has come a long way since the original Spitz projector was installed over 50 years ago," the news release said.
The news release said that starting in November, the facility will again host student field trips from across Cayuga County and monthly star shows for Southern Cayuga families. State Sen. Pam Helming and Assemblyman Gary Finch secured a $50,000 state grant for the planetarium's new projection system, the news release said.
Jensen said after the district's board meeting on Tuesday night that construction is done, noting that the district's robotics students put their equipment in the facility before the current school year began. Jensen added he is excited for people to see the improved area.
"It's been a very long five years to get to this point so I'm very happy we're opening the doors again," he said.
Staff writer Kelly Rocheleau can be reached at (315) 282-2243 or kelly.rocheleau@lee.net. Follow him on Twitter @KellyRocheleau.
Get local news delivered to your inbox!
Subscribe to our Daily Headlines newsletter.