Following a public comment period that was extended because of the coronavirus outbreak, the state Department of Environmental Conservation ha…
SARANAC LAKE — The head of a state-sponsored regional diversity program said she's moving out of an Adirondack village, citing racist graffiti…
A decision on whether New York State will open its schools for the 2020-21 year will come in the first week of August.
The Citizen hosted a Facebook Live discussion July 7 with three state Senate candidates — Jim Barber, Leslie Danks Burke and John Mannion — ab…
The city of Rochester announced Tuesday that it would create an online database of the disciplinary records of Rochester Police Department officers.
ALBANY — New York is now requiring people from three additional states to quarantine for 14 days as more individuals are testing positive for …
A state Department of Health report said that COVID-19 entered nursing homes through staff members, and that the death rate was similar to the…
ROCHESTER — A statue of abolitionist Frederick Douglass was ripped from its base in Rochester on the anniversary of one of his most famous spe…
There are two areas of tropical development across the Atlantic, Tropical Depression Five and an invest off the US Gulf Coast. If Edouard is n…
CHICAGO (AP) — A loose network of Facebook groups that took root across the country in April to organize protests over coronavirus stay-at-hom…
NEW YORK (AP) — The coronavirus put a damper on this year's Fourth of July celebrations in New York, but some things stayed the same — like ho…
NEW YORK (AP) — The coronavirus outbreak moved the Nathan's Famous Hot Dog Eating Contest from the Coney Island boardwalk to an undisclosed in…
How much do you actually know about America's birthday? Here are five things you probably didn't know about the Fourth of July!
RIO RANCHO, N.M. — About 150 preachers, rabbis and imams are promising to invoke Black abolitionist Frederick Douglass on July 4th as they cal…
Even before opening their doors to the public in August of 2018, National Comedy Center leaders made innovation their guiding factor in establ…
NEW YORK (AP) — New York state reported 918 new coronavirus infections and nine deaths from COVID-19, Gov. Andrew Cuomo said Friday.
ALBANY — A new state law in New York allows judges to set bail for more criminal charges than originally allowed under a sweeping 2019 reform …
At his public briefing on July 1, Gov. Andrew Cuomo announced that COVID-19 testing is now available to all residents, and he urged them to ge…
Here are three plants that will keep pesky mosquitoes out of your backyard. Buzz60's Elitsa Bizios reports.
The combined job growth for May and June has recovered only a fraction of the 22 million jobs that were lost in March and April, when the viru…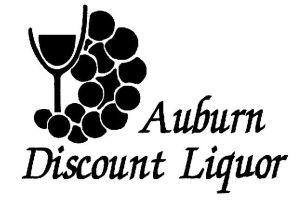 Auburn Discount Liquor & Wine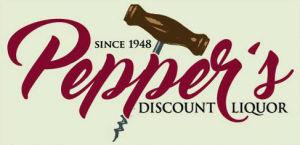 Cayuga County Legislator Andrew Dennison resigned Wednesday from his position as chairman of the county's Judicial and Public Safety Committee.
ALBANY — When schools in New York shifted to online learning in mid-March as coronavirus swept the state, the instruction was far from equal, …
As colleges around the country grapple with how to reopen in the fall, Cornell University's president on Tuesday announced that it will welcom…
RAY BROOK — Out with the young, in with the old.
NEW YORK — New York Gov. Andrew Cuomo acted constitutionally by temporarily banning evictions because of the coronavirus, a judge ruled Monday.
RICHFORD — Five people died in a head-on crash on an upstate New York highway Sunday afternoon, police announced on Monday.
Gov. Andrew Cuomo spoke about illegal fireworks during his June 29 public briefing.