The ESA/NASA Hubble Space telescope captured the globular cluster's stunning array of twinkling stars, weighing 1.6 million times the mass of …
Twenty downstate Covid-19 hot spots have developed, mostly in Orthodox Jewish communities, with one ZIP code area in Orange County seeing a vi…
ALBANY — Since the start of the coronavirus pandemic, New York has faced dozens of lawsuits challenging the sweeping authority state officials…
ALBANY — Federal investigators examining the 2018 crash of a stretch limousine that killed 20 people said Tuesday that state regulators repeat…
Remote schooling can be difficult especially when it comes to keeping your kids engaged. So how do you keep your kid's minds turned on and bod…
Ginsburg's 2018 visit was on the request of Wayne Wisbaum, an old friend who died eight months before she arrived.
Months of indecisions in the State Legislature await key answers, but will lawmakers reconvene before Election Day?
ALBANY — More than 1,000 New Yorkers tested positive for COVID-19 in a single day Friday, marking the first time since June 5 the state has se…
ALBANY — Elaine Philhower worked for 35 years as a music teacher and loved nothing more than singing with her elementary school students at Li…
TROY — A former prosecutor accused of withholding evidence from a grand jury that cleared a Troy police officer who fatally shot a man during …
Amid calls from area lawmakers to reshape New York into three regions under one governor, another one of Oneida County's state representatives…
A Jefferson County based group is calling on the St. Lawrence Seaway to be flexible with the end of the shipping season this year.
ROCHESTER — A former Xerox employee was sentenced to life in prison for a robbery of a credit union in Webster in 2003 where he killed a man a…
SYRACUSE — A New York woman was found dead in a boat and a man, who is a police officer, is seriously ill in what authorities suspect is carbo…
Scientists at the University of Sheffield have captured musical vibrations created by giant magnetic loops within the sun's atmosphere.
SYRACUSE — A family court judge in central New York resigned Monday after being accused of unwelcome kissing and other inappropriate behavior …
NEW YORK — The U.S. Postal Service must live up to its responsibilities to timely process election mail by treating it as a priority, a New Yo…
ROCHESTER — New York Attorney General Letitia James promised Sunday to expedite the release of body camera footage in cases of alleged police …
ROCHESTER — Gunfire at a backyard party killed two people and wounded 14 others early Saturday in Rochester, New York, a city that has been ro…
OSWEGO, N.Y. (AP) — An upstate New York college is suspending in-person classes for two weeks because of a coronavirus outbreak, officials ann…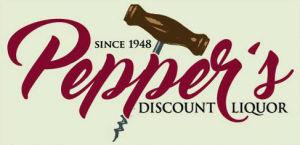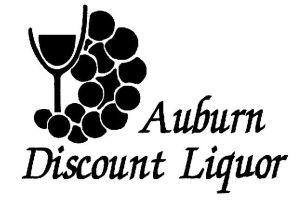 Auburn Discount Liquor & Wine
Take the time to prepare for fall allergies and the changing seasons. Take preventive measures now to relieve your allergies in the upcoming f…
State officials on Wednesday kicked off the third year of efforts to develop an artificial reef "to develop a stronger, more diverse marine ec…
Based on the analysis, five of the top 10 safest cities in the U.S. are located in one state. Did your town make the cut? Source: Haven Life
New York State's public dashboard to track Covid-19 cases in the schools is up and running, but it has encountered some growing pains.
ALBANY — New York reached a settlement Tuesday with Dunkin' Brands, Inc. over a lawsuit that accused the company of failing to adequately resp…
Unfunded mandates have exploded onto the backs of counties, cities, towns, villages and school districts even as local tax revenues have crumbled.
One game into the season, Syracuse coach Dino Babers isn't sure what kind of team he has.