ILION — The longstanding Remington gun factory in the Mohawk Valley has reopened eight months after its previous owner closed the plant and la…
ALBANY — State regulators in New York will soon draft rules that will require employers to protect workers from airborne infectious disease.
ALBANY — Former Westcester County executive Rob Astorino said Tuesday he'll run for governor in 2022 in what would be his second bid to unseat…
A statue, which is part of a series at Dow Park in Jamestown memorializing the local Underground Railroad movement, appears to have been stole…
HARRISBURG, Pa. — Serene, stark and seemingly in the middle of nowhere in Pennsylvania, the National Park Service memorial to the people who d…
ALBANY – With growing concern about a drop in COVID vaccination rates in New York, the Cuomo administration and localities are looking at ince…
WASHINGTON (AP) — Conservatives in and out of Congress are expressing opposition to Rep. Elise Stefanik 's rise toward House Republicans' No. …
CAPITAL REGION — New York's two U.S. senators and all three Capital Region members of Congress have launched their latest push for new federal…
The Office of the New York Attorney General said in a new report that a campaign funded by the broadband industry submitted millions of fake c…
ALBANY — Overtime costs at state agencies in New York increased 5.5% last year as COVID-19 put some departments into high gear to address the …
ALBANY — New Yorkers released from prison would have their voting rights restored upon their release instead of having to wait months or even …
WASHINGTON — No. 3 House Republican Liz Cheney was clinging to her post Wednesday as party leaders lined up behind an heir apparent, signaling…
ALBANY — Nursing homes in New York will have to provide a minimum level of staffing under a new bill that the Democratic-led Legislature passe…
NEW YORK — Former New York Assembly Speaker Sheldon Silver has been released from a federal prison on furlough while he awaits potential place…
NEW YORK — New York City's subway will begin rolling all night again and existing capacity restrictions for houses of worship and most types o…
Passing a budget to guide the state through the next fiscal year remains Gov. Andrew Cuomo's most important responsibility.
MINNEAPOLIS — Minnesotans spent 18 months worrying over whether the 2020 census would finally cost them a precious seat in Congress, expecting…
ALBANY — There's no easy path for New York to win a legal fight with the U.S. Census Bureau over its narrow loss of a Congressional seat, but …
WATERTOWN — A man suspected of fatally shooting two workers at a real estate office in northern New York fled in his pickup truck and later sh…
The Seneca Nation of Indians has launched one more attempt to overturn a ruling by an arbitration panel that the tribe must make required reve…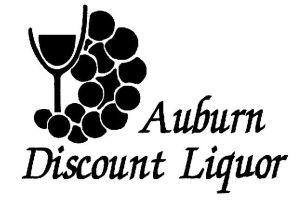 Auburn Discount Liquor & Wine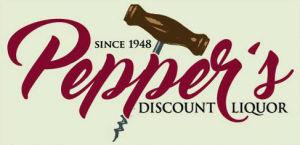 New York Gov. Andrew Cuomo said Tuesday his office is exploring whether it can contest a U.S. Census Bureau tally that found the state would l…
NEW YORK — Former New York Attorney General Eric Schneiderman has agreed to surrender his law license for a year, the latest fallout from alle…
New York state will start accepting walk-ins at all of its mass vaccination sites for anyone age 16 and older starting Thursday, Gov. Andrew C…
NEW YORK — New York will lose one seat in Congress as a result of national population shifts, according to census data released Monday.
ALBANY — In his first face-to-face encounter with journalists in months, Gov. Andrew Cuomo on Monday flatly denied he had done anything inappr…
ROCHESTER — An 11-year-old boy was hit by gunshots fired from outside a house in Rochester, police said.
NEW YORK (AP) — Senate Majority Leader Chuck Schumer appeared at a Manhattan seafood eatery on Sunday to urge restauraters to apply for the so…