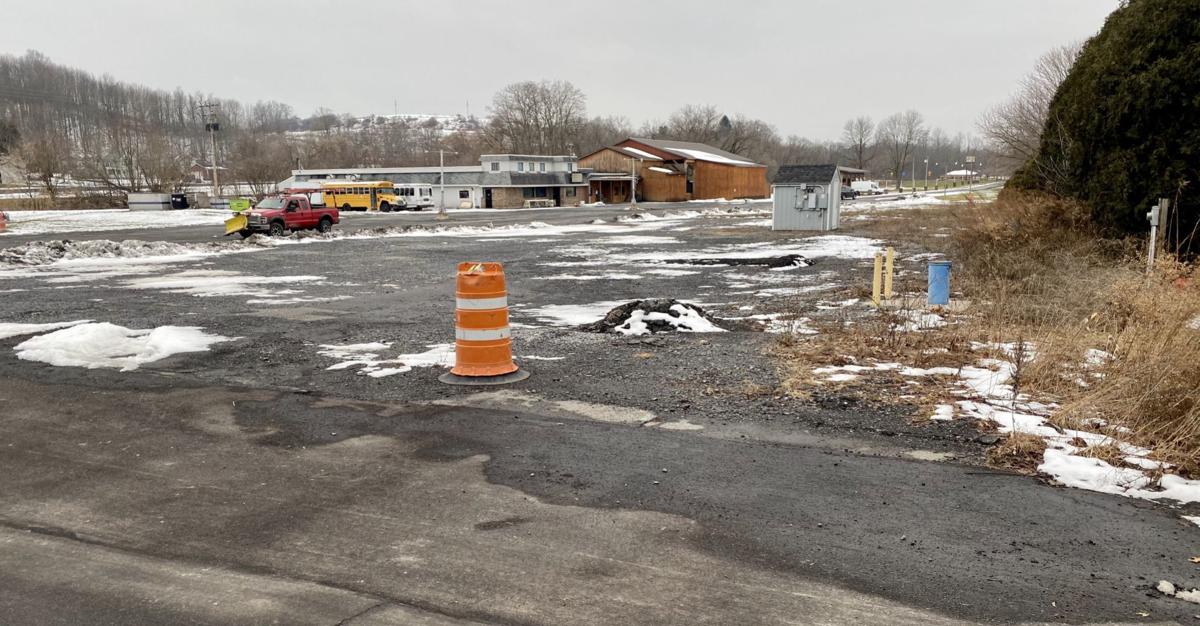 A former Jordan service station property has already benefited from a program that takes funds secured in a settlement with Exxon Mobil Corp. to clean up contaminated sites, and now a new agreement with state and Onondaga County officials could clear the way for future development.
The former Harry's Service Station is one of 138 sites covered under a recent agreement finalized by the state Department of Environmental Conservation, State Comptroller Thomas P. DiNapoli, Onondaga County, the city of Syracuse and the Greater Syracuse Land Bank. 
The purpose of the program is to promote the redevelopment of brownfield properties, which includes the long vacant site at 9 Hamilton St. in Jordan.
The 0.34-acre site has been tax delinquent since 2008, with $25,787 owed, Onondaga County real property records show. The property is assessed at $8,100. 
The site is owned by the Harry J. Pucino Estate, but the new agreement could allow for it to be seized by the county or land bank without taking on existing environmental liability. Harry Pucino, who operated the service station for 49 years, died in 2011.
Cleanup work at the site started several years ago, and was initially funded by the New York Oil Spill Fund managed by the state comptroller's office, DEC officials said.
The site was one of several in New York state involved in a settlement reached by the state Attorney General Civil Recoveries Bureau with ExxonMobil Corp. The petroleum conglomerate has reimbursed the spill fund $4.33 million for cleanup work at the Harry's site, the AG's office said.
You have free articles remaining.
"This agreement solidifies the shared interest by New York State and our local partners in ensuring that environmental issues associated with brownfields do not interfere with the return of the properties to local tax rolls, and that environmental issues are timely and appropriately addressed to protect public health and the environment," DEC Region 7 Director Matthew Marko said in a press release. "We look forward to continuing to work together to use the cleanup tools available to help create a healthier and more prosperous city and county."
Onondaga County Executive J. Ryan McMahon II said the deal helps local officials tackle the problem of blighted properties.
"This agreement with the state continues to move forward our agenda of fighting poverty, improving infrastructure and increasing economic development," McMahon said in the release.
Village of Jordan officials said they were not aware of the new agreement.
"The did an extensive cleanup," Mayor Richard Platten said. "(But) we were never apprised of what was going on there."
Nevertheless, the mayor is hopeful regarding the recent announcement.
"It doesn't do us any good to have vacant buildings or vacant lots," he said.
Other properties covered by the new agreement are located in Syracuse, Camillus, Cicero, Clay, Dewitt, East Syracuse, Jamesville, Liverpool, Lysander, Marcellus, North Syracuse, Salina and Van Buren.