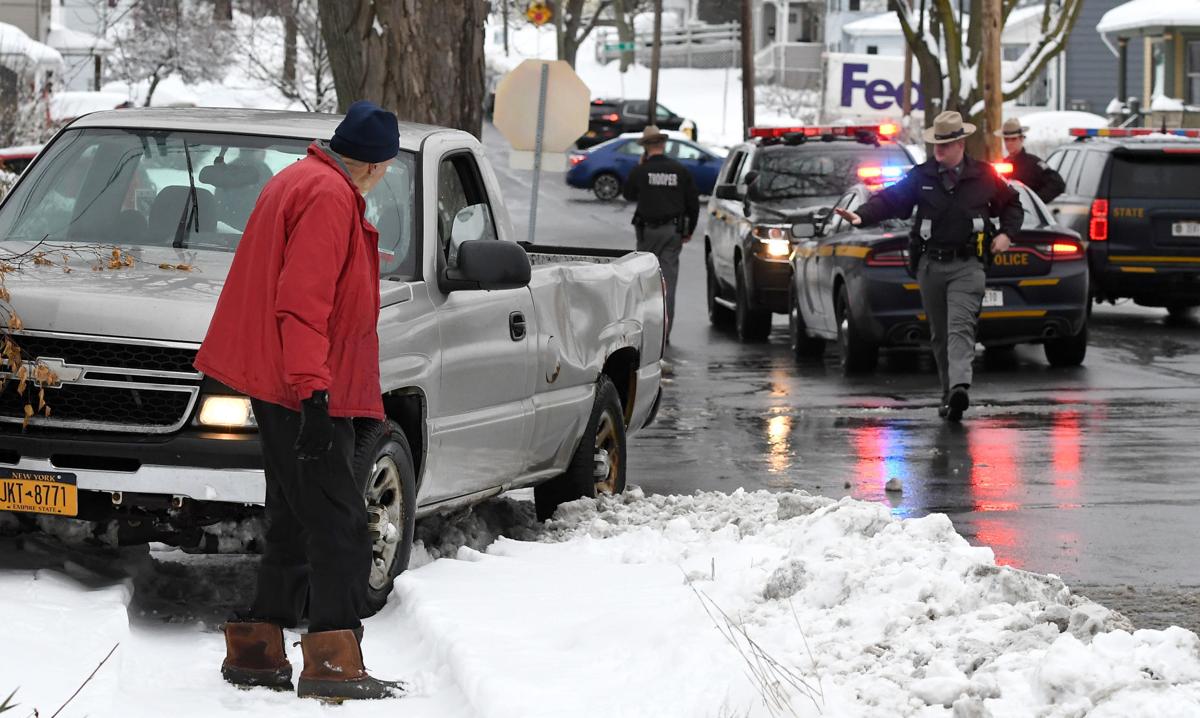 A police chase in vehicles and on foot resulted in the arrest of an Auburn man on numerous charges. 
The New York State Police said the incident occurred Monday and began with an attempted traffic stop on Route 5 in the town of Sennett. The driver of the vehicle was Reynaldo A. Ratcliffe Sierra, 23, of Auburn. Ratcliffe Sierra allegedly fled the scene in his vehicle and entered the city of Auburn. 
You have free articles remaining.
Police continued to pursue Ratcliffe Sierra, who then fled his vehicle on foot. When troopers attempted to detain him, he allegedly resisted arrest and injured a trooper. 
The trooper was transported to Auburn Community Hospital for treatment and was released, according to the state police. 
Ratcliffe Sierra has been charged with second-degree assault — a felony — and third-degree unlawfully fleeing a police officer in a motor vehicle, a class A misdemeanor. He has also been charged with violating state sanitary code, reckless driving and numerous traffic violations stemming from the chase. 
In a news release, state police said Ratcliffe Sierra was arraigned in Auburn City Court and remanded to Cayuga County Jail. He is being held without bail.