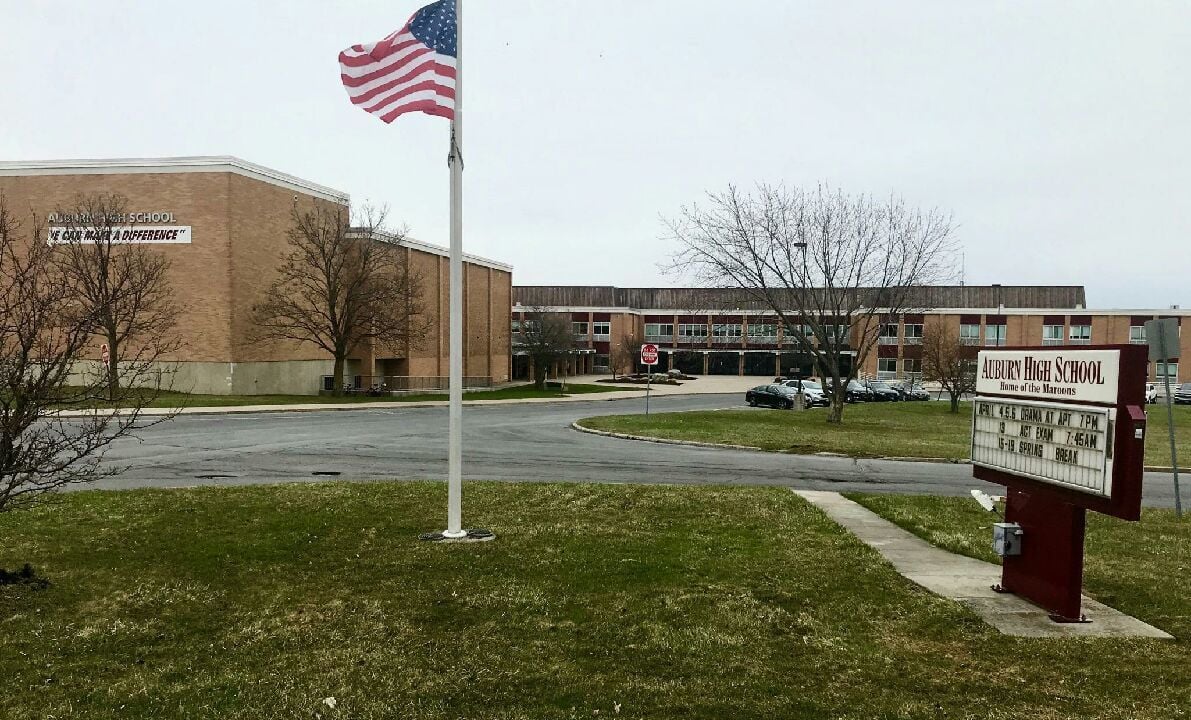 Some students are asking that Auburn High School be renamed Harriet Tubman High School to honor the iconic abolitionist and former city resident.
Jane Oliver, one of the student representatives currently serving on the Auburn Enlarged City School District Board of Education, brought up the suggestion at the board's meeting Tuesday night. Oliver, daughter of Auburn Junior High School Principal David Oliver, said she emailed the board the day before about an initiative from students to rename the high school after Tubman.
Jane Oliver acknowledged there have been past unsuccessful attempts at this same change. A group called Multicultural Students and Teachers Against Racism proposed it in March 1995, leading a large group of students to walk out of the school in protest five days later.
"We believe the name change will show how proud of our community that we are and its historical connection to Harriet Tubman and the fight for equality," Oliver said Tuesday. "We know that this name change will not be immediate or solve the systemic issues within our society, but we hope that it will start a conversation."
The high school senior also addressed some concerns that have been raised about the suggested name change. She said the students advocating for the change hope that even if the renaming did happen, sports teams would still retain the "Auburn" part of their names.
She also acknowledged the fact that the district's administration building, on 78 Thornton Ave., is named after Tubman.
"Let's be honest: No one makes the connection between the two," Oliver continued. "Most people refer to the building as 'Tubman' or 'Thornton Ave.' the majority of the time. The high school is the center of our district.
"People come from all over, whether that be for sports tournaments or to take tests like the SATs, and when they're making this journey to our high school and type in 'Harriet Tubman' to their GPS, they may wonder, 'Who is Harriet Tubman?' or 'Why is the school named after her?' Small inquiries like this will prompt them to learn about Harriet's legacy and our history." 
The renaming would also not detract from the district's focus on the COVID-19 pandemic, Oliver argued. She said "obviously most of our energy should be focused on maintaining a safe and healthy learning environment during the pandemic," but she added that she doesn't believe the outbreak should deter students from their goals and passions.
Students understand renaming would be a long process, but they want to "get the ball rolling" by bringing a resolution to the board to make sure the change would be enacted no later than September 2021. Oliver said she would discuss details of the suggested change with the board soon, and noted that there is also a petition for the change.
"I just want to add that all three of us students reps, we have lost our junior and senior years due to COVID, and yet we did not let this pandemic deter us from doing great things. We have the opportunity to make a great change in our community, an opportunity to stand on the side of equality in the midst of social unrest. This pandemic will not stop me from achieving my goals and fighting for change, and I hope that the board members feel the same way," Oliver said. 
Auburn district Superintendent Jeff Pirozzolo said the name change would require board policy changes, and that Oliver and the board will be able to talk about it further at the district's next strategic planning meeting. Oliver said she plans on attending that meeting and has already done much research on the policy changes that would be involved, adding that she is looking forward to the conversation.  
After Tuesday night's meeting, Pirozzolo stressed that this is a recent suggestion from students, and that kind of process takes time. 
Once Oliver speaks with board members at the strategic planning meeting, Pirozzolo said, the district's diversity task force, which was created last year and is developing a diversity plan, will consider whether or not to include the suggested name change in that plan. 
"This is an idea that some of our students have that we're going to absolutely listen to," he said. "And that's the perfect venue for them to share those ideas, that committee."
Staff writer Kelly Rocheleau can be reached at (315) 282-2243 or kelly.rocheleau@lee.net. Follow him on Twitter @KellyRocheleau.