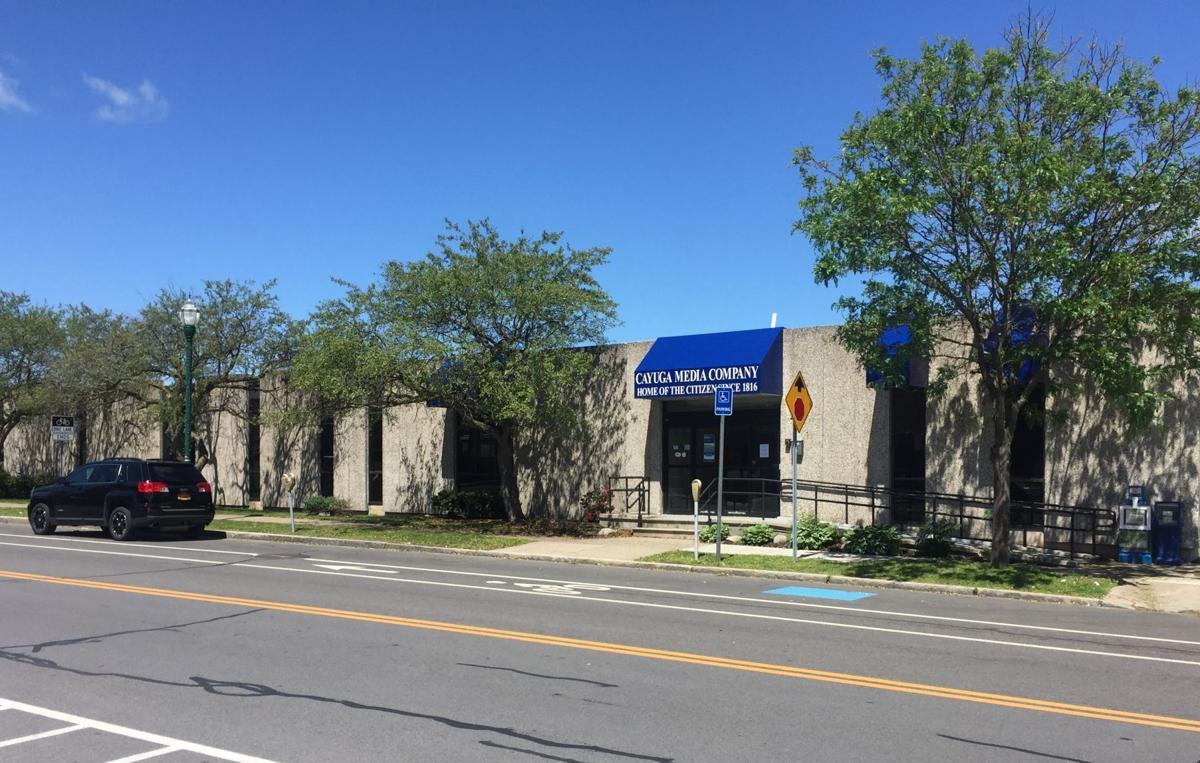 The Citizen is seeking a buyer for its downtown Auburn home of nearly five decades.
Lee Enterprises, the newspaper's Davenport, Iowa-based corporate parent, announced Tuesday that it is selling the building that The Citizen has called home since it was built in 1970.
The newspaper's move to outsource its printing operation earlier this spring was a chief reason for the decision to move on from the 25 Dill St. facility. The business no longer needs most of the space in the 14,000-square-foot building.
While it searches for a buyer, the business will continue operating at the Dill Street building. The company is searching for new office space to lease.
"We have decided to place our current facility on the market, but are committed to remaining in Auburn, preferably downtown," interim publisher Tom Salvo said. 
"Our current facility is much larger than we need, with most of the space dedicated to production and warehouse," he said. "Now that those tasks have been outsourced, we plan to move to a more contemporary workspace that is more conducive to our current workflow. With our online operations continuing to grow, we want to provide a more tech-friendly space.
"We hope for a quick sale to a buyer who can make better use of this fantastic location," he added.
Stephen Ansteth, associate broker with Howard Hanna Real Estate Services in Auburn, is the listing agent. The listing price is $1.5 million.
The Citizen's roots go back to 1816 with the launch of the Auburn Gazette by Thomas Skinner and William Crosby. T.M. Osborne and Charles F. Rattigan established the Auburn Citizen in 1905 in a new building on Dill Street (across the street from the current location) after they acquired the business of the Auburn Bulletin, a successor paper to the original Gazette.
The Citizen would eventually be acquired by newspaper chain Howard Publications, which sold the newspaper to Lee in 2002.
Get local news delivered to your inbox!
Subscribe to our Daily Headlines newsletter.