Ruth Bradley was organizing some photos at the Cayuga County Historian's Office when she saw a name that stumped her: "Nora."
The photo containing the name was from 1978. It showed a condemned building at 175 State St., near the corner with Seymour Street, in Auburn. "Nora's," apparently a business, was located there.
But that was all Bradley knew about Nora. So the county historian did what her appointed post always does: She dug. She dug through city directories. Obituaries. Newspapers.
That digging led Bradley to learn that Nora was the nickname of Honorata R. Stopa, whose business was a candy shop open from 1960 to 1967. A resident of 139 Seymour St., Nora also attended St. Hyacinth's Church and worked for the county health department. She died in 1999 at the age of 88, survived by a few nieces and a nephew, and was buried in St. Joseph's Cemetery, Bradley said.
"From an old picture, with nothing but a name on it, we were able to retrieve at least some vestige of this person's life," she said. "Otherwise, Honorata R. Stopa is just another name in a directory."
During a recent interview in her modestly lit Court Street office, Bradley recalled "getting Nora back" because the story speaks to why she loves local history — and why it's important. History tends to fixate on the rich and famous, she said, like the factory owners who lived on South Street. But she believes the "ordinary" people who worked for them are just as essential to our image of the past.
In New York state, the importance of local history isn't supposed to be in question. In fact, it's the law: 2019 marks the 100th anniversary of the Historians Law, which mandated historian positions like Bradley's in every village, town and city in the state. New York is the only state with such a law in the country. As a result, it currently has more than 1,500 municipal and county historians whose mission is researching and preserving the past. Cayuga County, anchored by "History's Hometown" of Auburn, has 10 historical societies as well, and many more museums and historic sites.
A century after the law's passage, however, the area's historians and historical societies face several challenges in pursuit of that mission. Some are rooted in the digital age and its distractions, others in the rising demands of today's workplaces and classrooms. So The Citizen spoke to those stewards of Cayuga County's past to see how they're preparing for an uncertain future.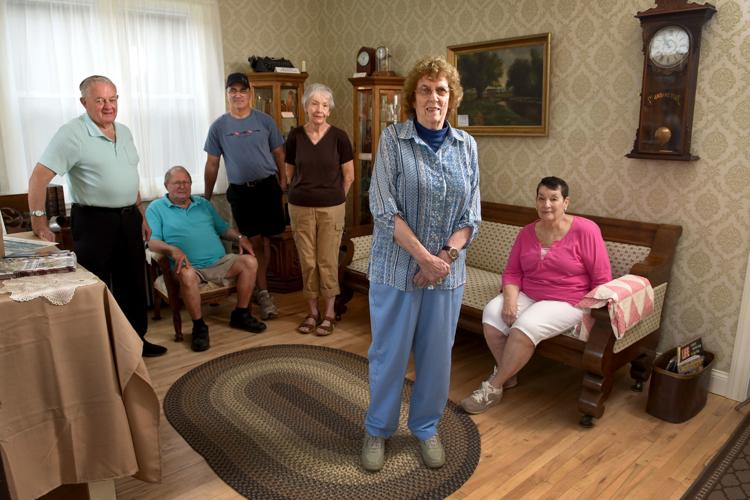 'A very real danger'
The Old Brutus Historical Society & Museum couldn't exist in many other buildings.
But in the former home of The Cayuga Chief on North Seneca Street in Weedsport, the society's massive collection receives all the structural support it needs from the 12-inch steel beams that once held up the newspaper's printing press. The basement of the museum is a densely but painstakingly arranged tour of all things bygone, from household tools and farming implements to business signage and kitchen cupboards. On the main floor are boxes upon boxes of local records, an event hall that fits 60 people and a rotating clothing display where mannequins model past lives.
Even after a 1999 addition that pushed the building to its property line, though, Old Brutus is packed solid. Like many historical societies, it's a community attic of sorts. Residents offer to donate not only letters and photos, but tractors and grand pianos. And Old Brutus already has one John Deere in its basement, gifted by Wally Monroe, so it can't afford the square footage for a second.
"Nobody throws anything away in Weedsport," said society board member Penny Cosentino.
Preserving what the society can store is another priority. Jean Baker, who serves as historian for both the town of Brutus and the village of Weedsport and has her office at the society, funds many of the capital projects and other purchases at Old Brutus with her stipend from the town and grants she's secured from local foundations. A substantial portion of that money, however, goes toward storage. Baker doesn't entrust the area's historical record to any old cardboard: She buys acid-free, moth-resistant archival boxes. But just a few of them can set her back $500, she said.
"I remember my horror when everything was in shoeboxes and I reached up and brought down a shoebox, and here was this absolutely gorgeous beaded flapper dress just jammed in it," she said. "That's when I started buying these boxes."
Down the old Erie Canal, at Lock 52 Historical Society in Port Byron, president and town of Mentz Historian Mike Riley has a related problem.
It's "a very real danger" that a fire, flood or other disaster could suddenly claim the society's collection, 30-40% of which is irreplaceable, he said. So Lock 52 will soon move from its deteriorating residential home on Pine Street to a smaller but sturdier old storefront on Route 31 in the heart of the village. Fitting the collection there will mean parting with some sewing machines, bedroom furniture and other unconditionally accepted items that "no one's seen in 10 years," Riley said, but he's fine with that. He's fine with trading that space for the security of the items that matter more.
Security is also why Riley would like to see Lock 52 digitize its old photos.
All the historians and historical societies The Citizen interviewed would like to scan their vulnerable records and host them online — but, for the most part, they can't. It's an expensive, expansive job. Riley, a member of the Canal Society of New York State, said digitizing that collection required hiring a professional archivist to scan the records at high-quality resolution, add meta tags for searching them, then catalog and store them. It's not work local residents can just volunteer to tackle on weekends, he said. It takes funding most historians don't have without knocking on foundation doors. 
The size of local collections makes digitizing them even more challenging. At the Cayuga County Historian's Office, Bradley and research assistant Jessica Armstrong said a comprehensive online index of the records there would be "a million pages long." And that's not the only complication. Any content from 1924 and afterward could be copyrighted, which means the office would additionally have to research that content's legal status before uploading it online for the public to access. Bradley also questioned whether all that work would be worth it considering the age of the target audience. 
"I know people who won't look at digitized records," she said. "They want to touch the paper. It's another generational thing."
Although there remains a divide between the paper and digital generations, the paper chapter of history is all but closed. Few, if any new records will have to be scanned and stored online. Almost every photo taken today is posted there. And next to no one writes letters anymore. So local history is already becoming digitized, if only naturally. But who will tend to it?
'It's a privilege'
Riley has another concern about the collection at Lock 52.
According to the society's bylaws, if it folds, the collection goes to the New York State Museum in Albany. But Riley doubts it'd even want the items. And if so, they likely wouldn't be displayed at the museum like they are in Port Byron, but instead stored somewhere out of public view. He said that possibility weighs on the minds of the society's eight members — whose average age is 80.
"What's going to happen to all this stuff if we're gone, if we disappear?" Riley said. "These people all want to go off and enjoy themselves. But they're like, 'I put my whole life into this place.'"
The board of Old Brutus is the same way, said Cosentino, 81. 
"There are people who live in Weedsport who don't even know we're here," she said. "We're the ones that have all the memories, which are fading. We do a little praying."
You have free articles remaining.
Register for more free articles
Stay logged in to skip the surveys
History may be in the past, but it takes people to keep it alive. And for Cayuga County's aging historians and historical society members, that makes recruiting their successors an urgent matter. But they're coming up short. Even if their ranks are strong today, the absence of newer blood doesn't bode well for tomorrow. Like true historians, though, they've identified the main cause of this effect: time. As work and other responsibilities demand more and more of it than ever, civic engagement — like volunteering to sort dusty records or serve as a museum docent — receives less and less. 
That's one reason the area's historians believe retirement is the best time to reach out to volunteers. That's also when people begin to appreciate the need for preservation, Riley said, because that's when they begin to ponder their own mortality. They think about recording interviews with elderly relatives for posterity, and what will happen to their most cherished items after they pass away.
Beverly Sayles, historian for the town of Victory and curator of its village museum, said she didn't fall in love with local history until leading a cemetery tour in 1996, when she was in her 40s.
"You have to achieve this kind of understanding when you're older, an appreciation for history that you didn't have when you're younger," she said.
The museum showcases Victory's proud history of military service, as well as collections of church signs, German dishware — "nothing of horribly great value," Sayles said. But along with its artifacts, the museum contains troves of information that unlock another common entry point for local history buffs: genealogy. In Victory, several books of family records were left by Gerald Parsons, a historian with Victory roots who headed the genealogy section at the Syracuse Public Library. Sayles also looks to the '30s scrapbooks of her grandmother, an unofficial village historian at the time.
"God bless the people who keep these clippings and put them in a scrapbook, because so much is lost over the years," she said.
Riley believes interest in community history can be cultivated from that interest in family history, as the former contextualizes the latter. In Port Byron, understanding the life of a grandfather or great uncle might mean learning about the high school that closed in 1991. Alumni generations love it because of their memories there, he said, but current ones dismiss it as "a rotten old building."
Still, Riley continued, sometimes municipal historians are discouraged from taking genealogy requests. In Mentz, they're considered outside the interest of the town, which would rather he research dig sites for public works projects like roads and water lines, for instance. Riley noted, however, that the historian is the only unpaid position in his town's government — "a reflection of the emphasis they place on history." He said with a laugh that he only got the post because he asked what was going to happen to the records of the previous Mentz historian, Bruce Carter, in 2003.
Port Byron, meanwhile, had no village historian as of May, but Riley's purview mostly overlaps it. And although that meant Port Byron was not complying with the state Historians Law, it's all but unenforceable. Bradley added that the Cayuga County historian has no oversight role over the municipal ones, as they report directly to the state. "Lone wolves," she called them.
At Bradley's office, genealogy also makes up the majority of the 30 requests submitted there in an average month, she said. Other common requests include property histories, such as the woman who wanted to prove her Auburn home was not part of the Underground Railroad because she needed the zoning board's permission to tear out a wall for a new bathroom.
Whether they're asking for records of genealogy or geography, though, people who contact the county office can afford to care about history, Bradley said. Most cannot.
"It's a privilege to care about history," she said. "You have to have the time, you have to have the time off. If you're a working person, and you have a family — I'll put it this way: Are you going to take your kid to soccer practice, or are you going to go to a historical society meeting?"
In Union Springs, the Frontenac Historical Society & Museum also sees community members starved for time. Like most historical societies, Frontenac hosts regular events, including monthly presentations and a community Christmas party where parents take children to see Santa. But the society doesn't see those parents again until next December, board member Pat Kimber said.
"They love the museum, but their days are so packed that it's hard for them to find the time," she said. "That's why we're trying to recruit and involve the younger generation so aggressively.
"That's where our future is."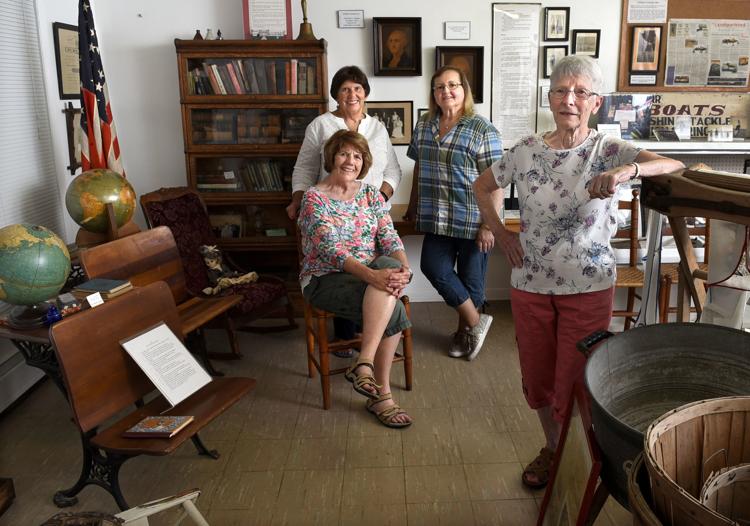 'That one person'
Nestled in the Route 90 greenery within view of Cayuga Lake, the Frontenac museum began in a stark white former Presbyterian church in the early 1970s.
In most respects, it's like any other historical society. Its diligently sorted collection includes local artwork, antique boating equipment and Civil War artifacts from Dr. Benjamin Fordyce, a Union surgeon. His uniforms, letters and other precious items from his descendants were discovered in the attic of a house two doors down from the museum by one of its founders.
Frontenac is unique in at least one respect, however: One of the 16 seats on its board of directors is reserved for a student at Union Springs High School.
The seat, most recently held by Faith Heath, who graduated in the spring, is just one of several connections between the society and its local school district. Through the Mystery From History program, Frontenac also lends the elementary school an artifact every week, and students can guess what it is for a chance at a prize. Teachers sometimes work the item into their lesson plans, too. And the museum is a frequent destination for school field trips. Toward the end of the last school year, 64 fifth-graders filed into the former church to learn about art from local painters.
"When they were leaving here last month we heard a little boy going out the door saying to a friend, 'This is the best field trip we've ever been on!'" said board member BJ Bellen.
The museum's close relationship with the school district pays off in more than positive reviews, though. Union Springs students have brought stones and arrowheads they've found to the Frontenac for the members' appraisal. Heath recruited graphic arts students to make posters for an open house there. And the elementary students raised funds to buy paint for the museum's new ceiling.
Frontenac board member Dona Ross said that relationship is the result of persistence. The society stays closely in touch with the district, not only seeking collaboration but showing gratitude for it.
"It's a real challenge for the school district administrators to do this because their days are so full and there are so many requirements put on them now, so we feel fortunate," she said.
At the Old Brutus and Lock 52 historical societies, that same relationship with their local school districts did exist once. But they believe it broke down for a few reasons. For one thing, they don't have the close proximity to their schools that Frontenac does to the ones in Union Springs, so students can't simply walk to those museums on field trips. And busing can be a huge logistical hurdle.
As of 12:05 a.m. Jan. 1, the new Mentz Town Board members took their oath of office and have…
Cosentino and Riley also believe their societies have grown distant from their local school districts because of a combination of stringent curriculum and teachers from out of town. Learning about local history is no longer the focus of elementary education that it was when they were in school, they said. And while their teachers were from the area and therefore familiar with its past, they continued, today's teachers often aren't. For instance, Baker's father, William Lampman, was both co-founder of Old Brutus and supervising principal of the Weedsport school district for 35 years. 
"Those teachers are retired now," Cosentino said. "They're replaced by teachers who didn't grow up around here and couldn't care less." 
The Cayuga County historians and historical societies The Citizen interviewed also placed some of the blame for children's indifference toward history on the same distractions, namely social media and video games. But they do believe those tools can be harnessed to their benefit. Riley said Lock 52 gets an encouraging response from current and former Port Byron residents when the society posts old photos on Facebook. And at the county historian's office, Bradley praised the New York State Equal Rights Heritage Center around the corner for using touch screens to engage youth.
Not all children have to love local history and believe in its importance, Sayles said. But it will take some of them to keep the work of the past 100 years alive.
"It seems like in every generation there's one kid who's really interested in history," she said. "And all you need is that one person to carry it on."
Frontenac Museum 1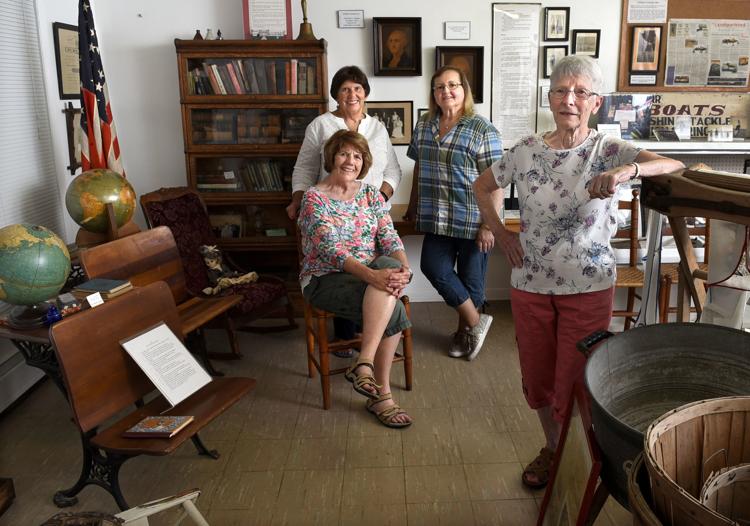 Frontenac Museum 2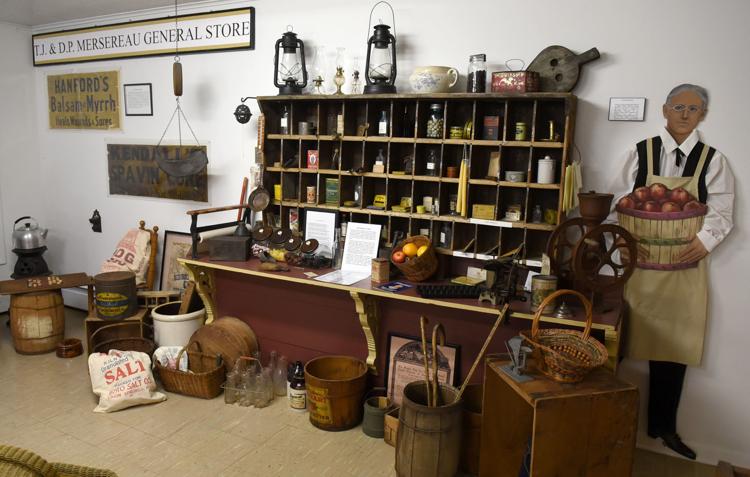 Frontenac Museum 3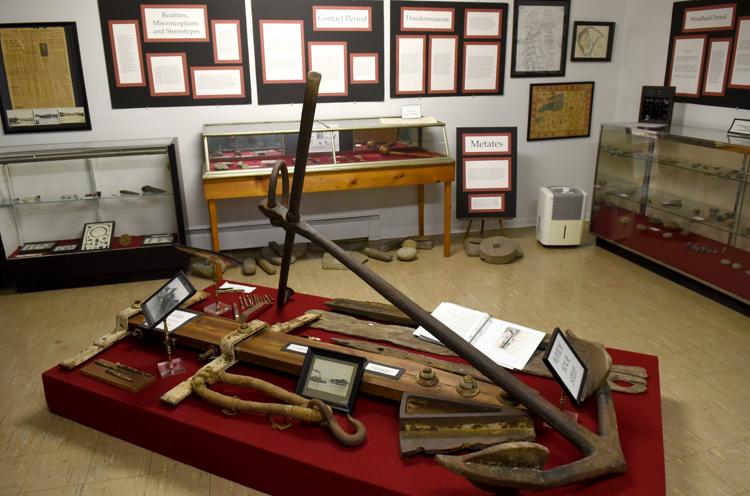 Frontenac Museum 4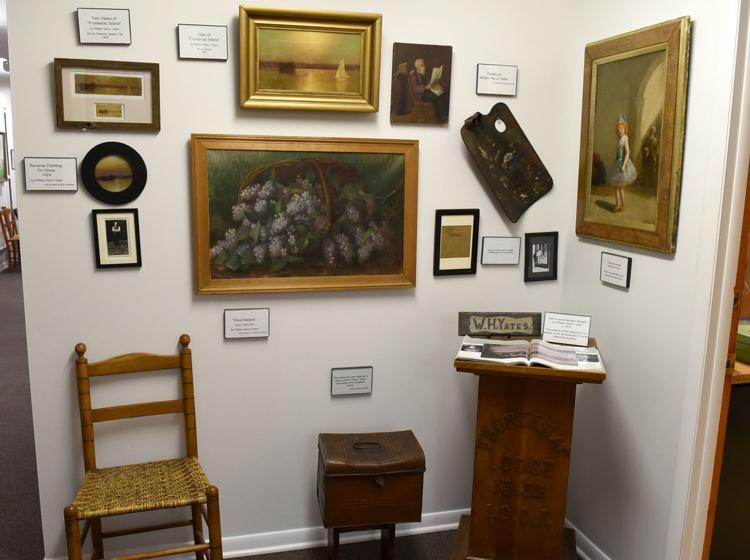 Frontenac Museum 5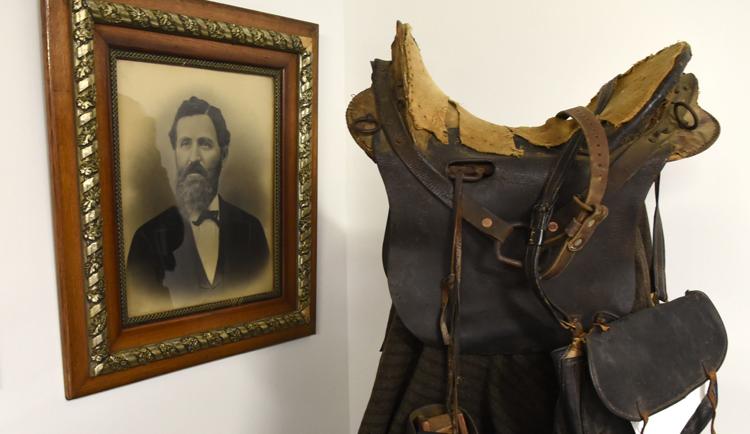 Frontenac Museum 6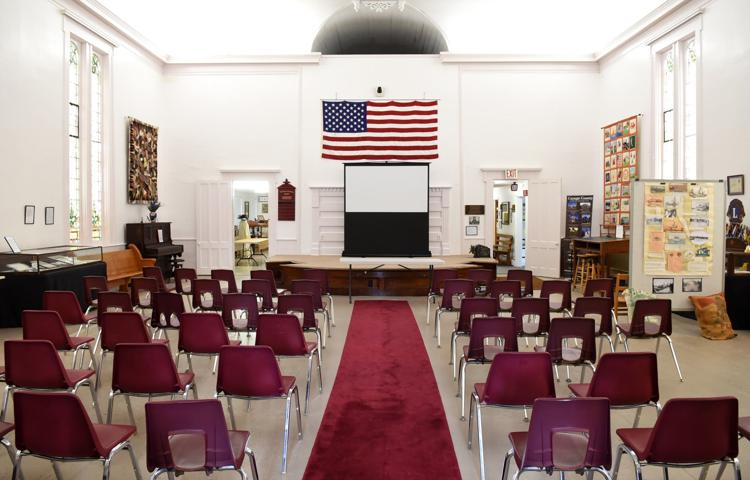 Frontenac Museum 7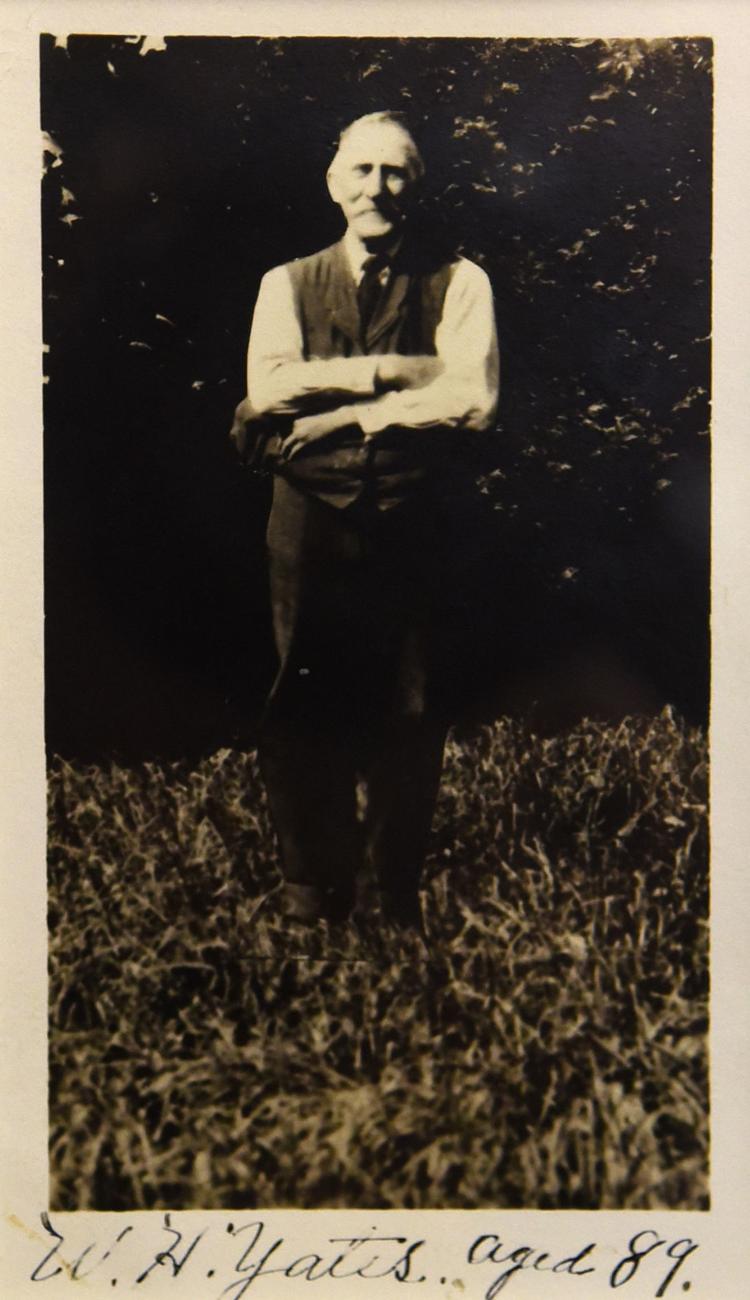 Frontenac Museum 8
Lock 52 Historical Society 1
Lock 52 Historical Society 2
Lock 52 Historical Society 3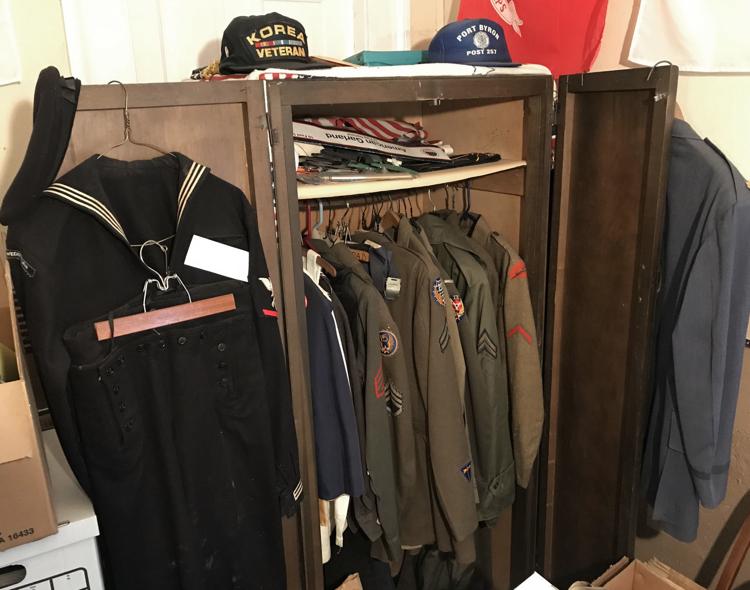 Lock 52 Historical Society 4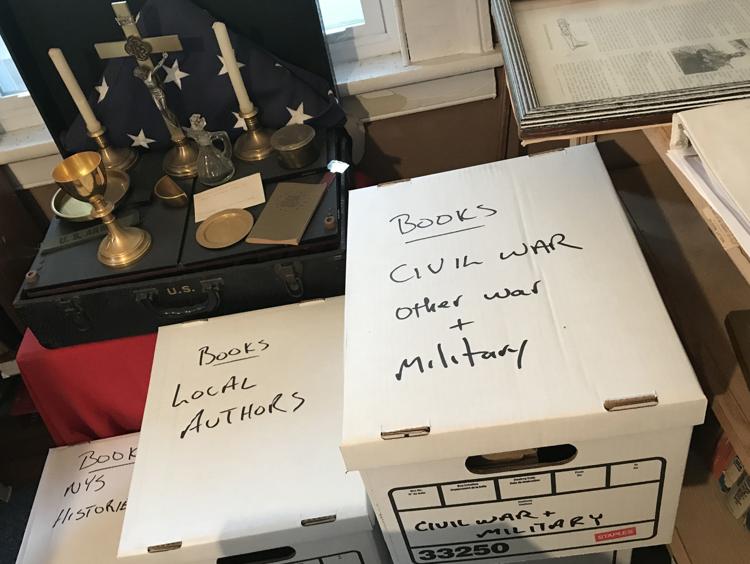 Lock 52 Historical Society 5
Lock 52 Historical Society 6
Lock 52 Historical Society 7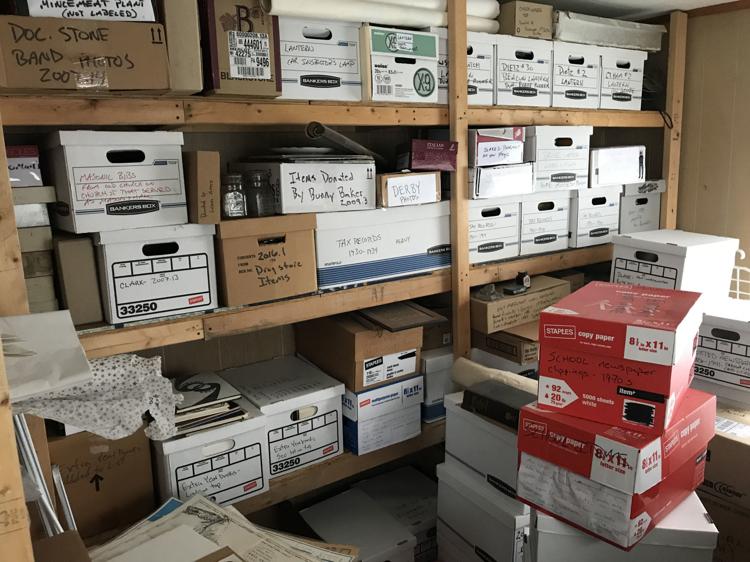 Lock 52 Historical Society 8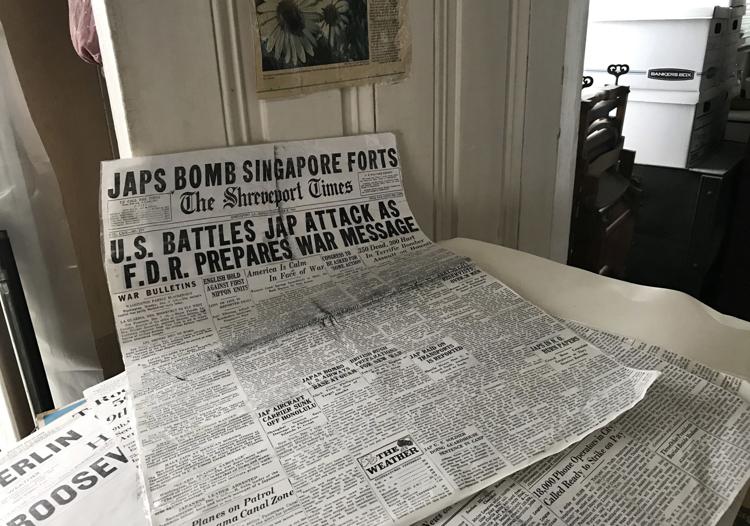 Lock 52 Historical Society 9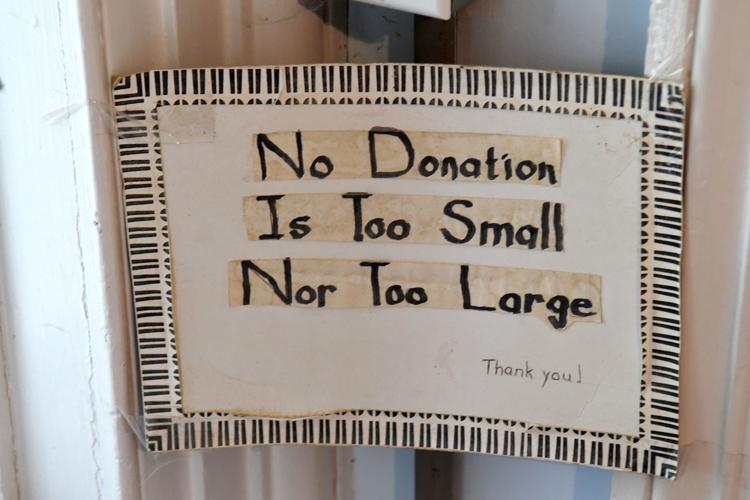 Lock 52 Historical Society 10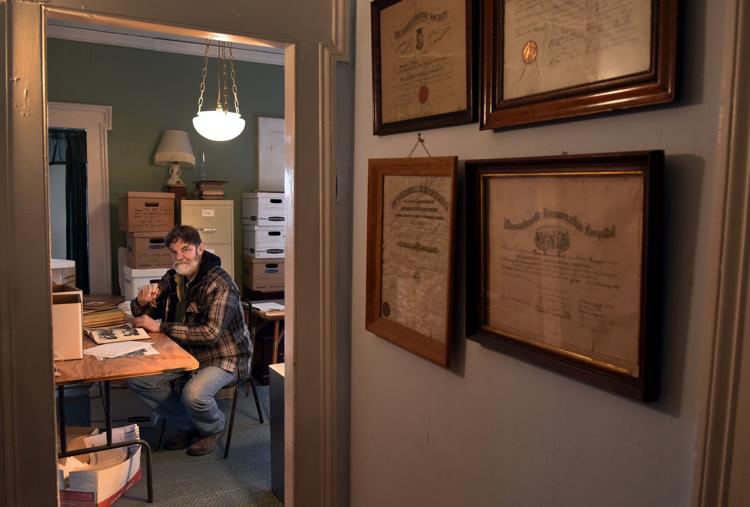 Lock 52 Historical Society 11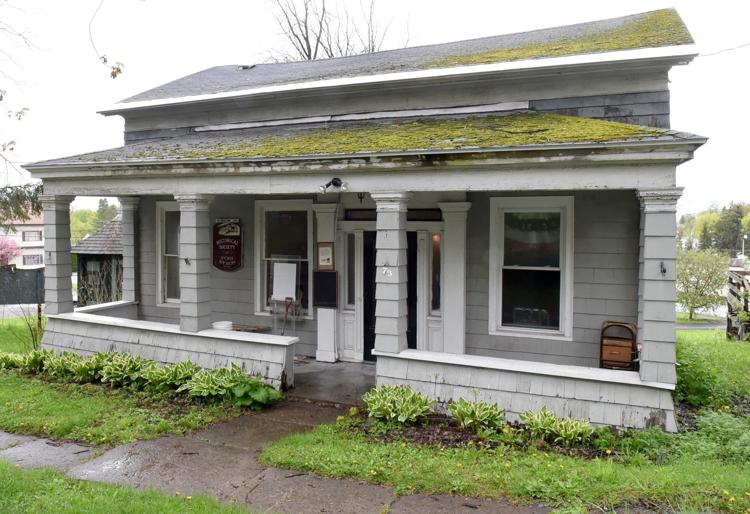 Old Brutus Historical Society 1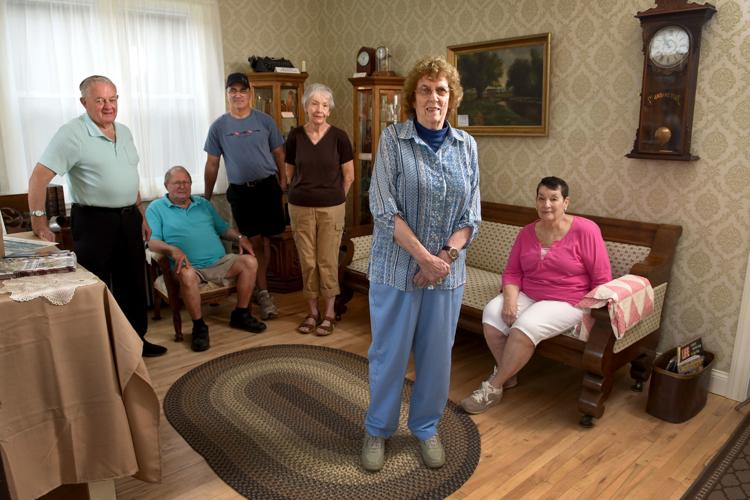 Old Brutus Historical Society 2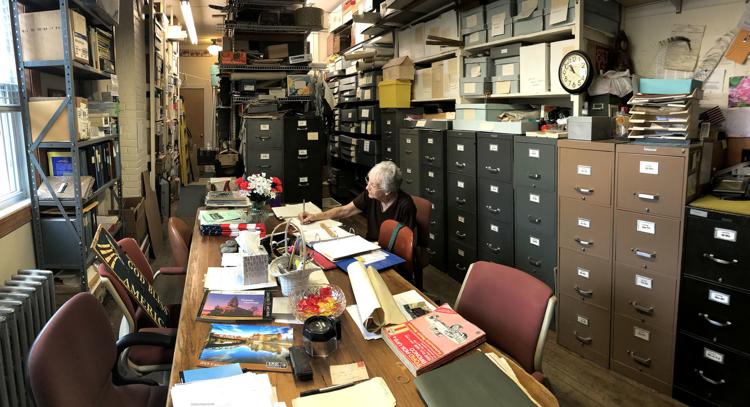 Old Brutus Historical Society 3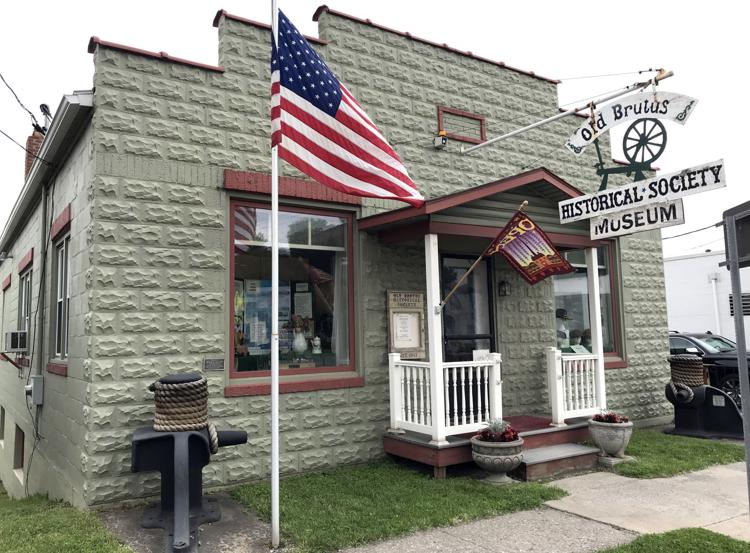 Old Brutus Historical Society 4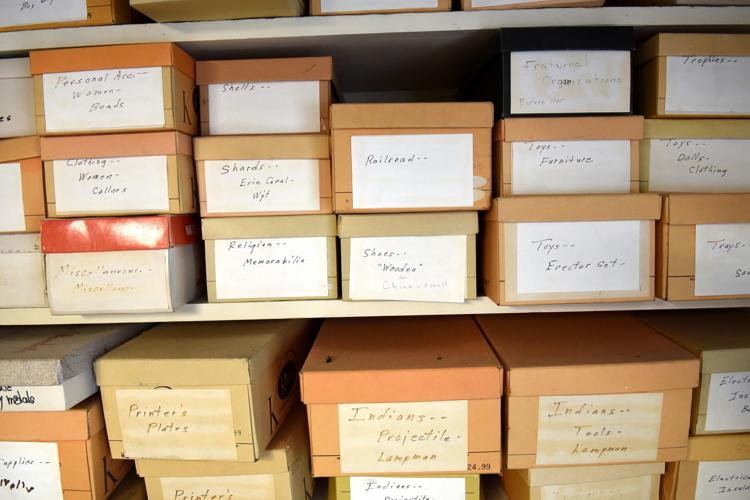 Old Brutus Historical Society 5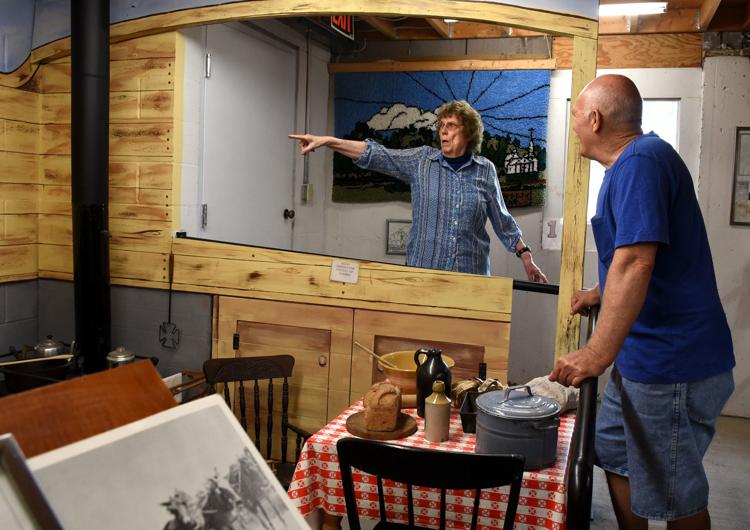 Old Brutus Historical Society 6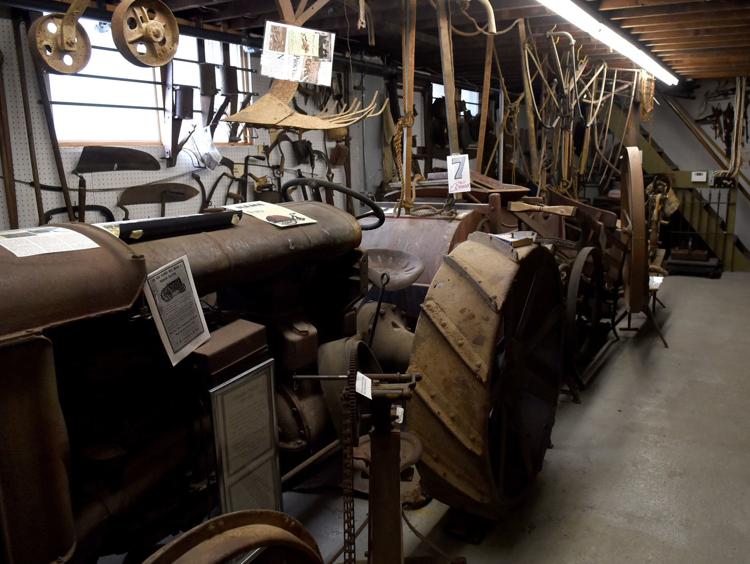 Old Brutus Historical Society 7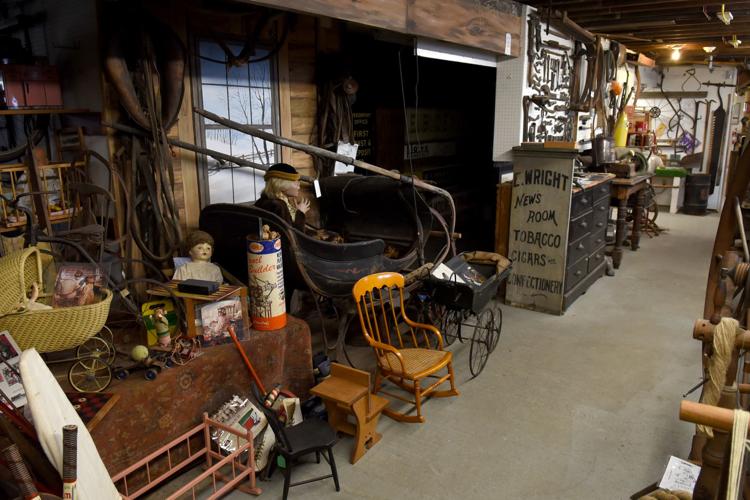 Old Brutus Historical Society 8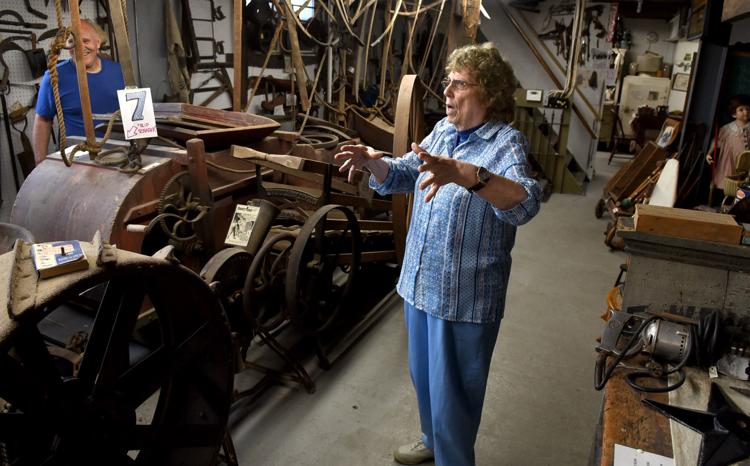 Old Brutus Historical Society 9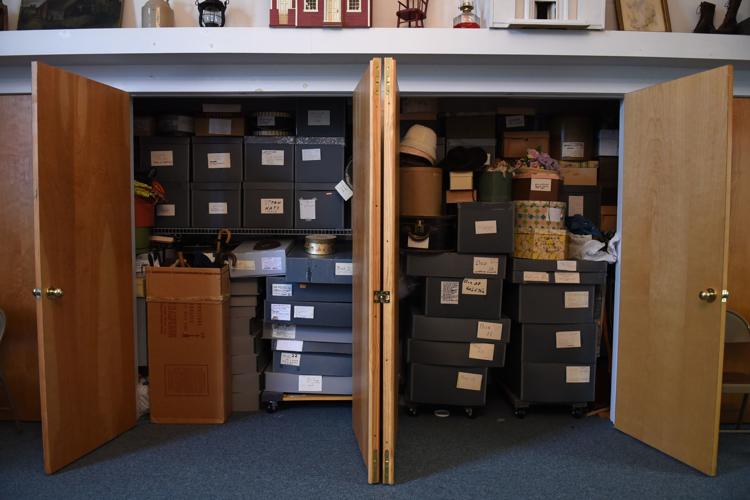 Old Brutus Historical Society 10