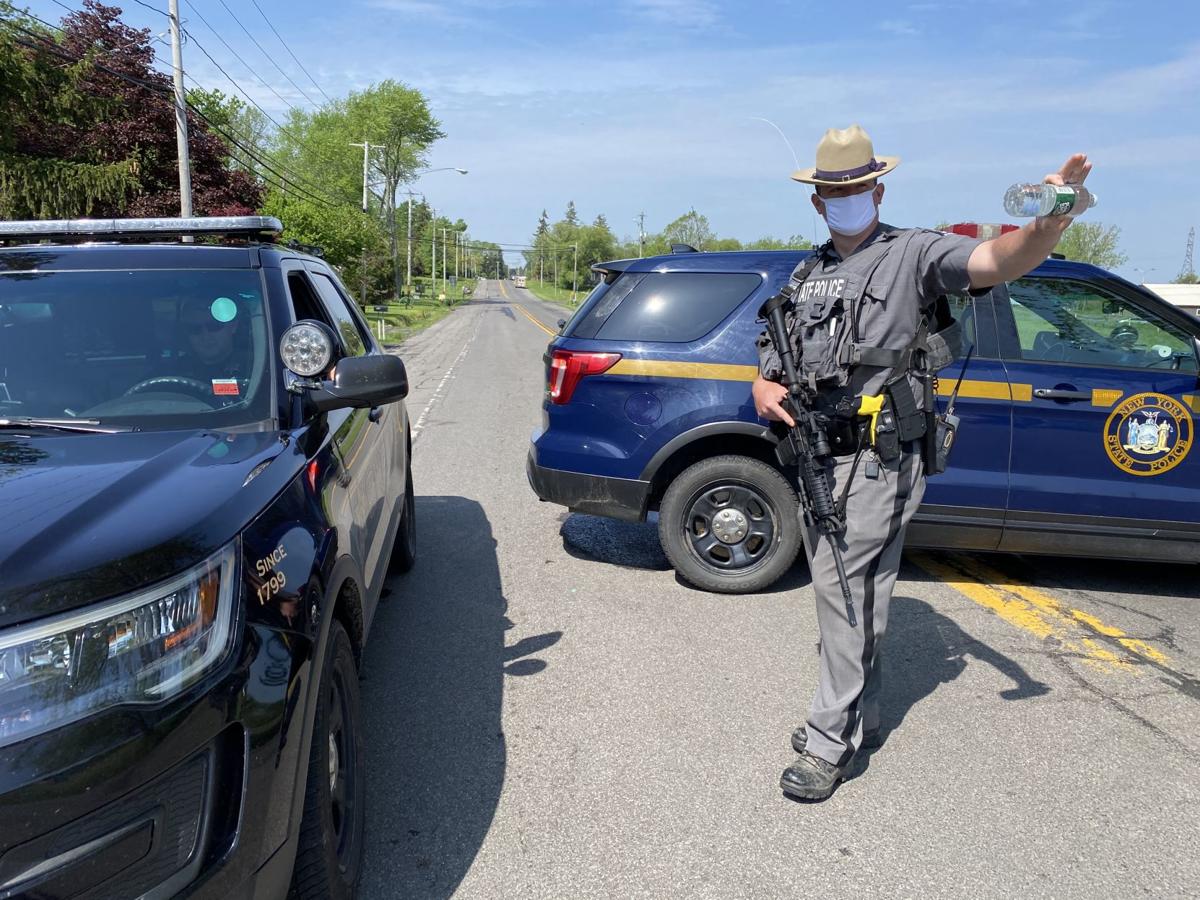 An investigation into an armed home burglary in Aurelius early Monday morning uncovered "large quantities of drugs" inside the house and resulted in three arrests.
New York State Police and local authorities responded to the home invasion shortly before 5:30 a.m. Monday. The single male occupant of 2042 West Genesee St. Road in the town of Aurelius ran to a neighbor's house to report the burglary in progress, according to a Monday night press release from state police.
The suspect that entered the residence was armed with a weapon, which police earlier identified as a firearm.
A 30-year-old Auburn resident who matched a description of the suspect was found in a nearby farm field after state police, along with members of the Auburn Police Department and Cayuga County Sheriff's Office, arrived and established a perimeter around the residence.
Kenneth R. Scott, was charged with first-degree burglary, a class B felony, for allegedly entering the residence illegally and for displaying the weapon, according to the release.
Harry A. Fearon, 24, of Union Springs, was also arrested after police say they found him intoxicated in a "suspicious vehicle" near the home. Fearon was charged with misdemeanor driving while intoxicated.
Due to concerns that there was another suspect still inside the house, police secured a search warrant from Cayuga County Court while state police crisis negotiators and the State Police Special Operations Response Team arrived at the scene.
Large quantities of drugs, drug paraphernalia and U.S. currency were uncovered inside the home after officers served the warrant, which state police Capt. Barry Chase said was around 11:30 a.m. The occupant of the home — 23-year-old Eric M. Prior — was arrested on three drug-related felonies.
His charges include third-degree criminal possession of a controlled substance, a class B felony, fourth-degree criminal possession of a controlled substance, a class C felony, and first-degree criminal possession of marijuana, a class C felony.
Troopers and members of the Cayuga County Sheriff's Office and Auburn Police Department were on the scene since 6 a.m.
West Genesee Street Road was blocked to traffic between Elmhurst Drive and Half Acre Road but was reopened around 1 p.m. 
Earlier, at the scene, Chase gave an update on the ongoing burglary investigation around noon. He said at that time they were investigating "a home invasion by two unknown subjects armed with a firearm," and that no one sustained any injuries.
Two of the defendants, Scott and Prior, are currently being held in the Cayuga County Jail pending arraignment through the centralized arraignment part. Fearon was processed at the state police barracks in Auburn and issued a traffic summons, according to the release. He was ordered to reappear in Aurelius Town Court and released.
Police said additional charges and arrests are pending as the investigation continues. Anyone with information about the incident can contact state police Investigator William Treat at (315) 253-3102.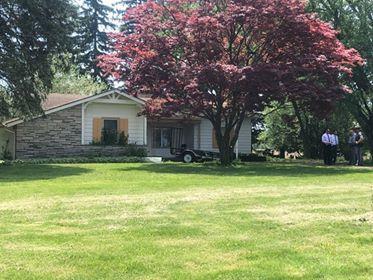 Get local news delivered to your inbox!
Subscribe to our Daily Headlines newsletter.