AUBURN — Jenica Lawton and Karen Brown are like students in a new school.
Lawton is a risk manager and Brown is a regional manager for Two Plus Four Companies, which recently began renting housing units at its newest property: the former West Middle School.
As they showed The Citizen around the remodeled three-story building Friday, Lawton and Brown couldn't help getting lost a couple times.
"Sometimes I'm trying to figure out where I am," Lawton said. "I think I've been around it quite a bit."
Built in 1939, the 118,112-square-foot school was closed in 2011 by the Auburn Enlarged City School District due to declining enrollment and a budget shortfall. Two Plus Four, of Syracuse, partnered with Unity House of Cayuga County to purchase the building from the district for $1,060,000 in January 2017. The $20 million remodeling project was supported by state, federal and private funding.
Friday, the size of West Middle School Apartments wasn't its only striking feature. It was also so quiet that someone walking its hallways might not have guessed that there were couches and beds, not desks and blackboards, in its classrooms. Thirty-eight of the building's 59 units are currently occupied, Brown said, but unless someone is passing through the hallways, it's "super quiet."
Brown expects the building will be full by the end of April, though applications will continue to be accepted and a waiting list maintained. The 20 units reserved for Unity House clients are already full. Their rent is partly subsidized by the agency, which provides housing, rehabilitation and employment services for people with mental illness, developmental disabilities and/or chemical dependencies. 
The Unity House units are mixed with the others at West Middle School, Lawton and Brown said. People applying for the other units must have a minimum annual income of $18,000 for one-bedroom units and $19,750 for two-bedroom units. Rent is $650 a month for the former and $675 a month for the latter, and includes heat and hot water but not electrical.
Animals are allowed, Lawton and Brown said, but dogs can weigh no more than 35 pounds and owners must pay a $250 security deposit. The fee is waived for service animals. 

Keith Grady, who's been living in his apartment since Feb. 28, said Friday that he appreciates its space and cleanliness. He sees himself sticking around awhile, he added.
"As long as the Lord's willing, I'm staying right here," said Grady, who used to bring his granddaughter to school at West Middle.
Along with the newly remodeled units in the building's former classrooms, West Middle School tenants will have access to a few other amenities, Lawton and Brown said.
Each floor has a laundry room with a few sets of washers and dryers. There's a reading room with new chairs and sofas, a recreation room with an air hockey table and, in the former gym, a community space with a kitchen, several tables and chairs, and a new TV and DVD player. Though the tenants vary in age, the older ones like having the long hallways to walk, Brown said.
Brown said some residents are already organizing a movie night in the community space. Two Plus Four will leave such programming to them, she continued. But community organizations could be brought in for events, like the Cayuga County Health Department for flu clinics, the Auburn Fire Department for fire safety training and the Office for the Aging for cleaning tips.
Two Plus Four is also figuring out how to use several rooms and features of the former school. Some student art is hung in the hallways, but the Syracuse company is also talking to the city of Auburn and local historian Ormie King about filling the glass display cases. Its lockers will also remain, as they are crucial to the historic building's character, Brown said.
The auditorium is being leased to the Finger Lakes Musical Theatre Festival as venue West End Theater. And the YMCA is interested in the athletic fields, Brown said, which would be free to them.
Unity House will soon relocate several administrative employees to the school. Two Plus Four has a full-time building manager on-site Mondays through Fridays, on-call maintenance 24/7 and a part-time office for Brown, who manages 13 properties in the Finger Lakes area for Two Plus Four. They include Auburn Heights, Northbrook Court and Greenview Hills, all in Auburn.
Brown said Friday that Two Plus Four is encouraged by the response to West Middle School Apartments, and is eyeing other city properties to develop as a result.
"We've had such a cry for this type of housing," she said.
---
To learn more
For more information about West Middle School Apartments, visit twoplusfour.com or call (315) 437-1808. A grand opening will be held in April.
West Middle School Apartments 1

West Middle School Apartments 2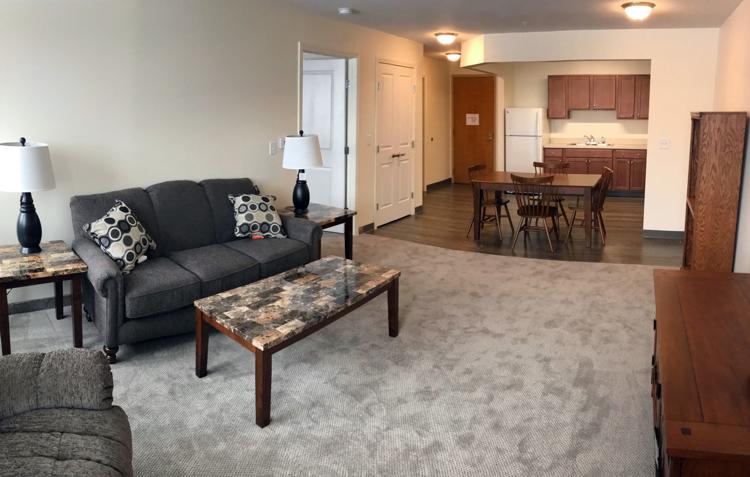 West Middle School Apartments 3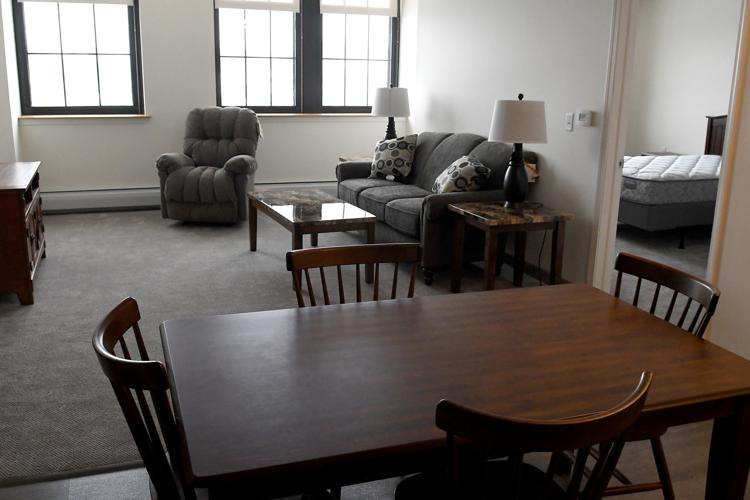 West Middle School Apartments 4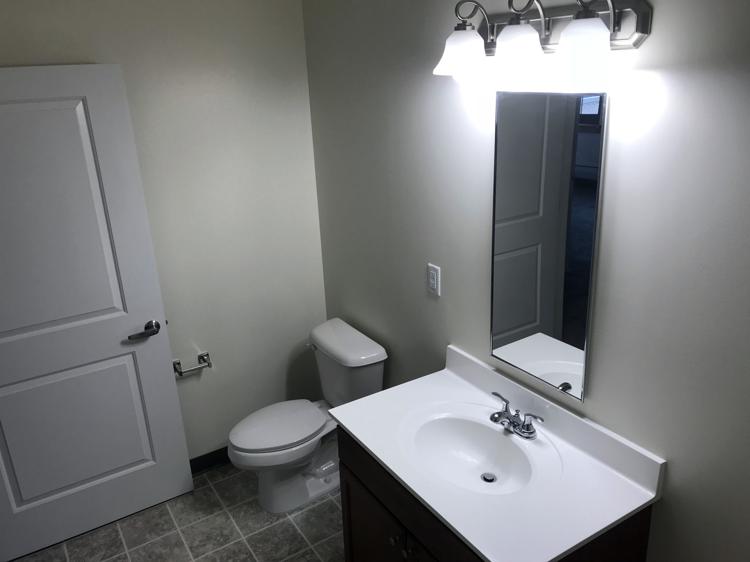 West Middle School Apartments 5
West Middle School Apartments 6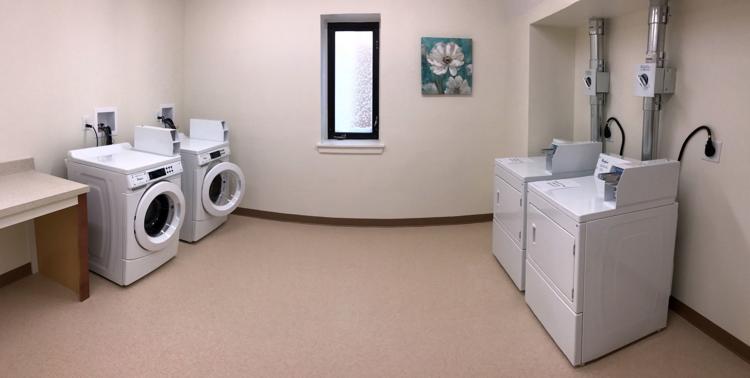 West Middle School Apartments 7

West Middle School Apartments 8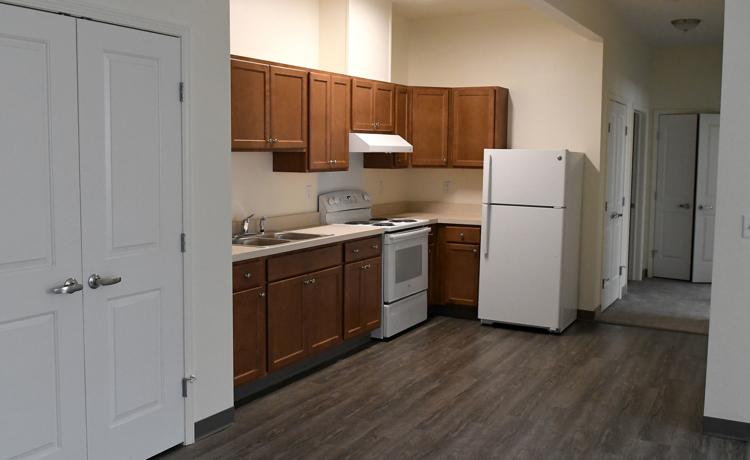 West Middle School Apartments 9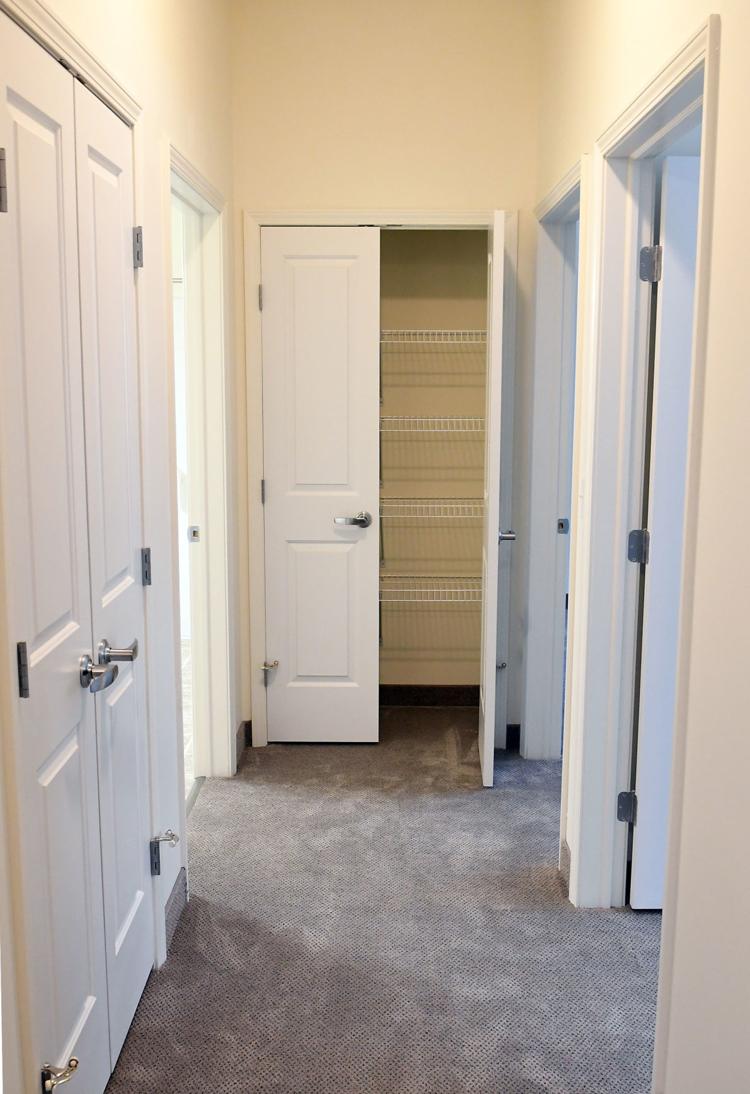 West Middle School Apartments 10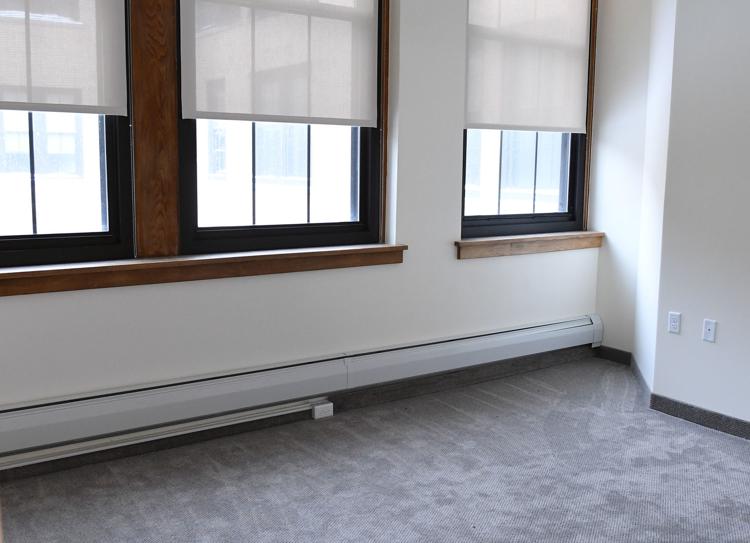 West Middle School Apartments 11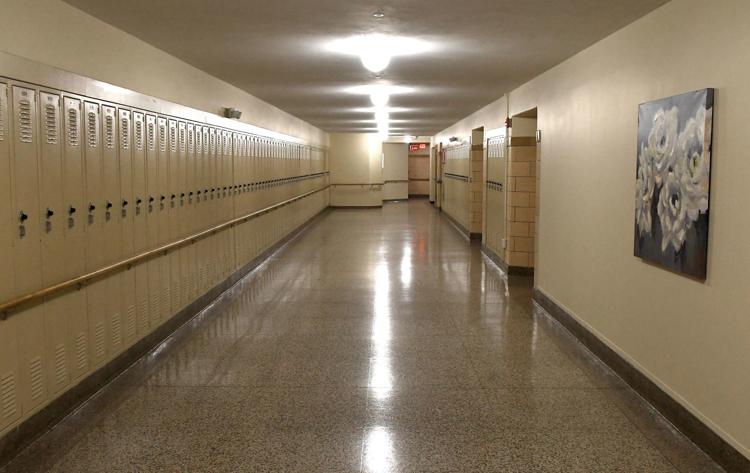 West Middle School Apartments 12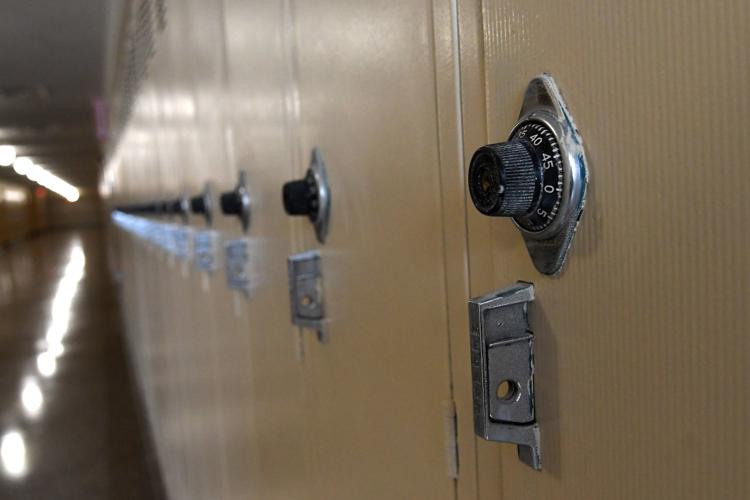 West Middle School Apartments 13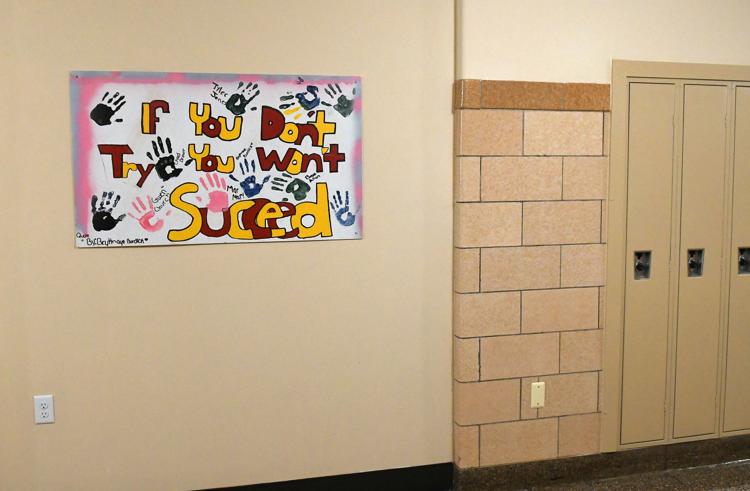 West Middle School Apartments 14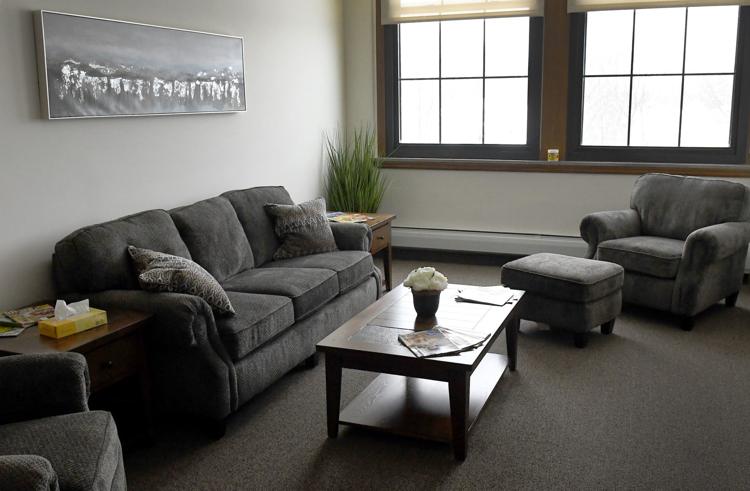 West Middle School Apartments 15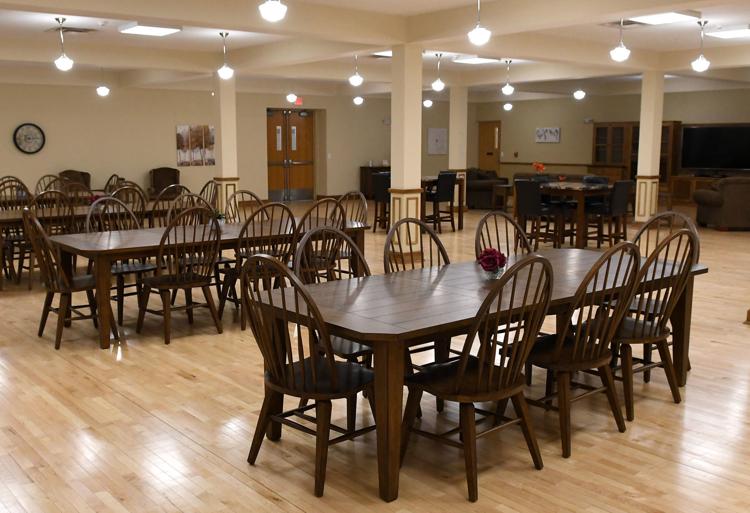 West Middle School Apartments 16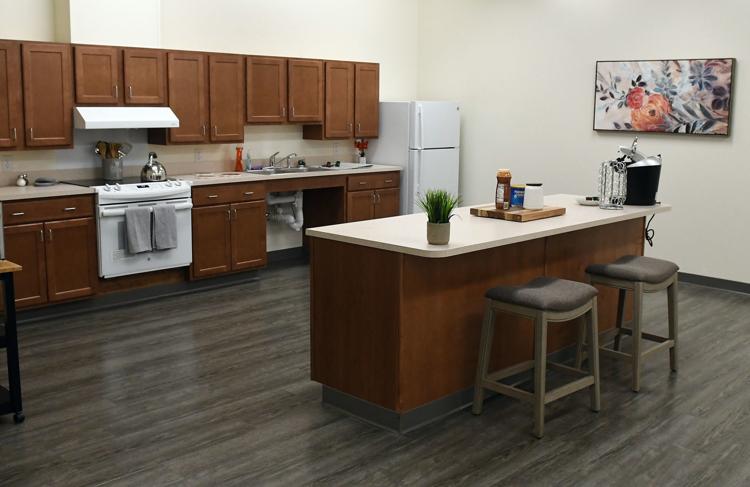 West Middle School Apartments 17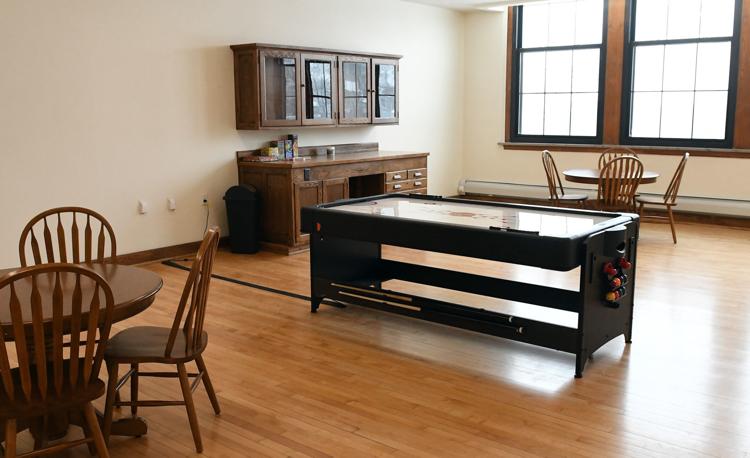 West Middle School Apartments 18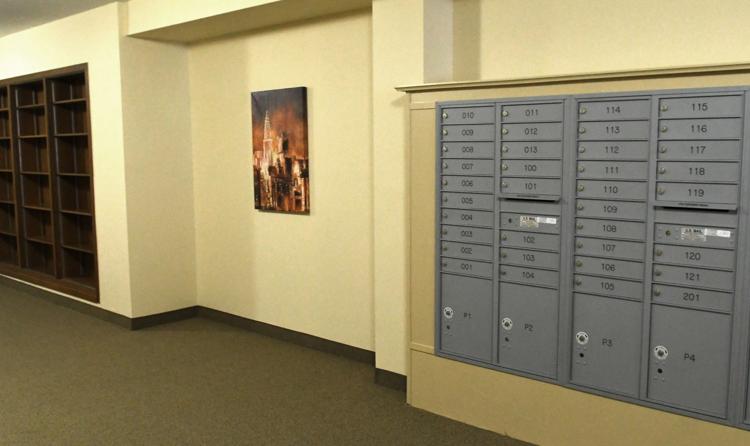 West Middle School Apartments 19