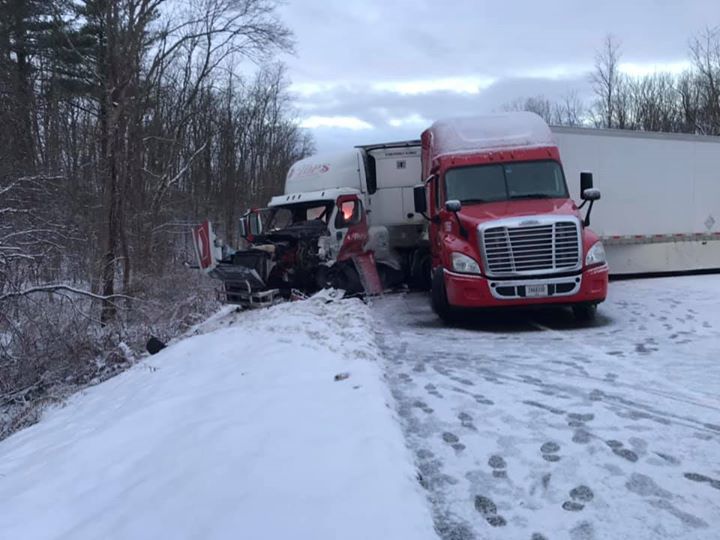 Traffic on a section of Routes 5 and 20 in Aurelius was closed for several hours Thursday morning after a head-on collision between two tractor-trailers this morning, according to New York State Police.
The collision, which happened around 7 a.m., caused a fuel spill from one of the tractor-trailers that was still being cleaned up by hazmat crews as of 10:30 a.m. 
You have free articles remaining.
State police said the collision happened after a tractor-trailer traveling west on Routes 5 and 20, near Laraway Road, passed two cars. The tractor-trailer was in the right lane of the passing zone, and the cars were in the left lane. Afterward, the driver of the tractor-trailer lost control of their vehicle and it veered into the eastbound lane, where it struck another tractor-trailer.
The driver of the eastbound tractor-trailer was taken to Upstate University Hospital in Syracuse with a head injury, state police said. The driver of the westbound tractor-trailer will likely be ticketed for unsafe speeding due to the slippery road conditions.
The fuel spill came from the gas tank of one of the tractor-trailers, state police said, not a tanker.
First responders from Auburn, Aurelius, Fleming, Scipio, Union Springs and Montezuma went to the scene, as well as ambulance crews from Cayuga and AMR.