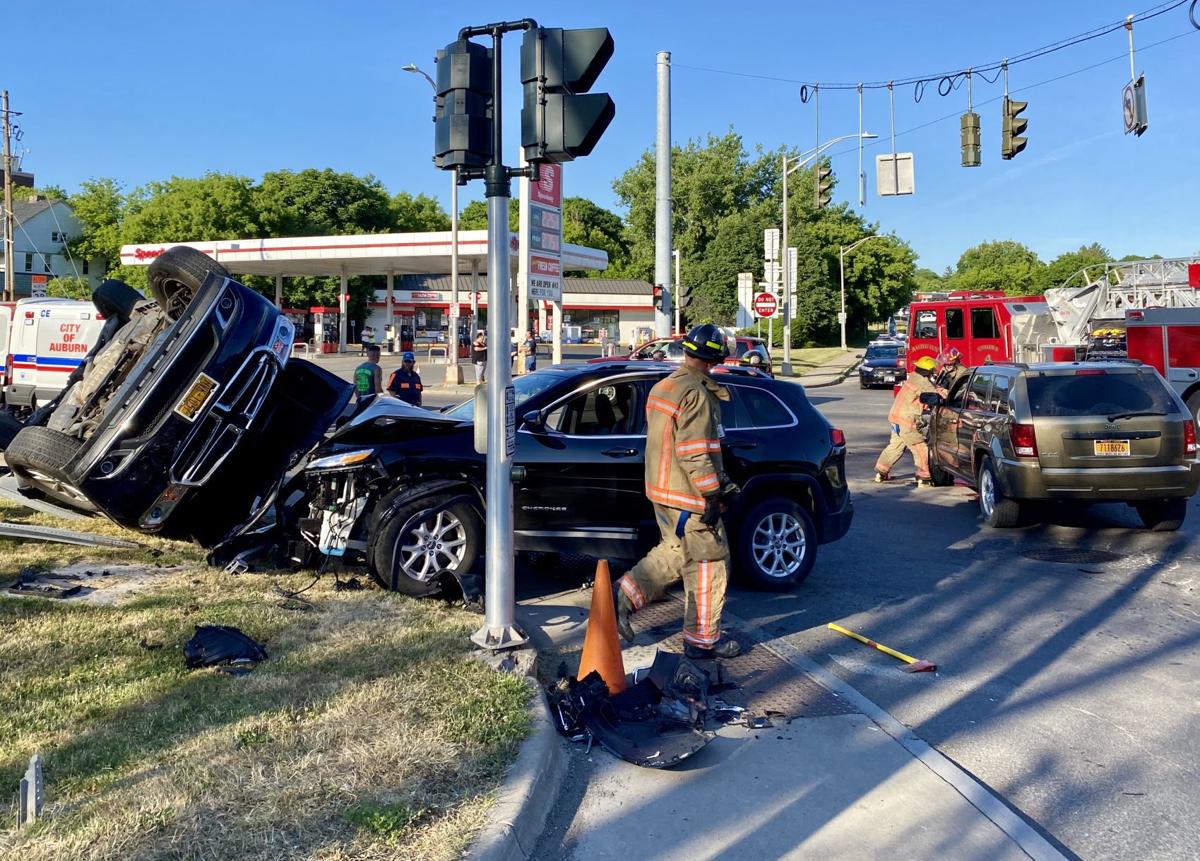 Two people had to be extricated from a vehicle that had rolled on its side in a three-car crash in which three other people were injured on Wednesday night.
Auburn Fire Department Assistant Fire Chief Bill DiFabio said the call for a three-car accident on the Arterial West and North Street came in at 6:17 p.m. Three people were in the vehicle that was on its side, DiFabio said, though one was out of the vehicle before the department arrived at the scene. The other two were extricated from the vehicle.
Five people were involved in the crash. Three were transported by TLC ambulances to Upstate University Hospital in Syracuse for what appeared to be non-life-threatening injuries and two were taken to Auburn Community Hospital, also for what appeared to be non-life-threatening injuries.
The streets in the area of the accident scene were reopened to traffic around 7:30 p.m.
The Auburn Police Department was also at the scene.
Get local news delivered to your inbox!
Subscribe to our Daily Headlines newsletter.