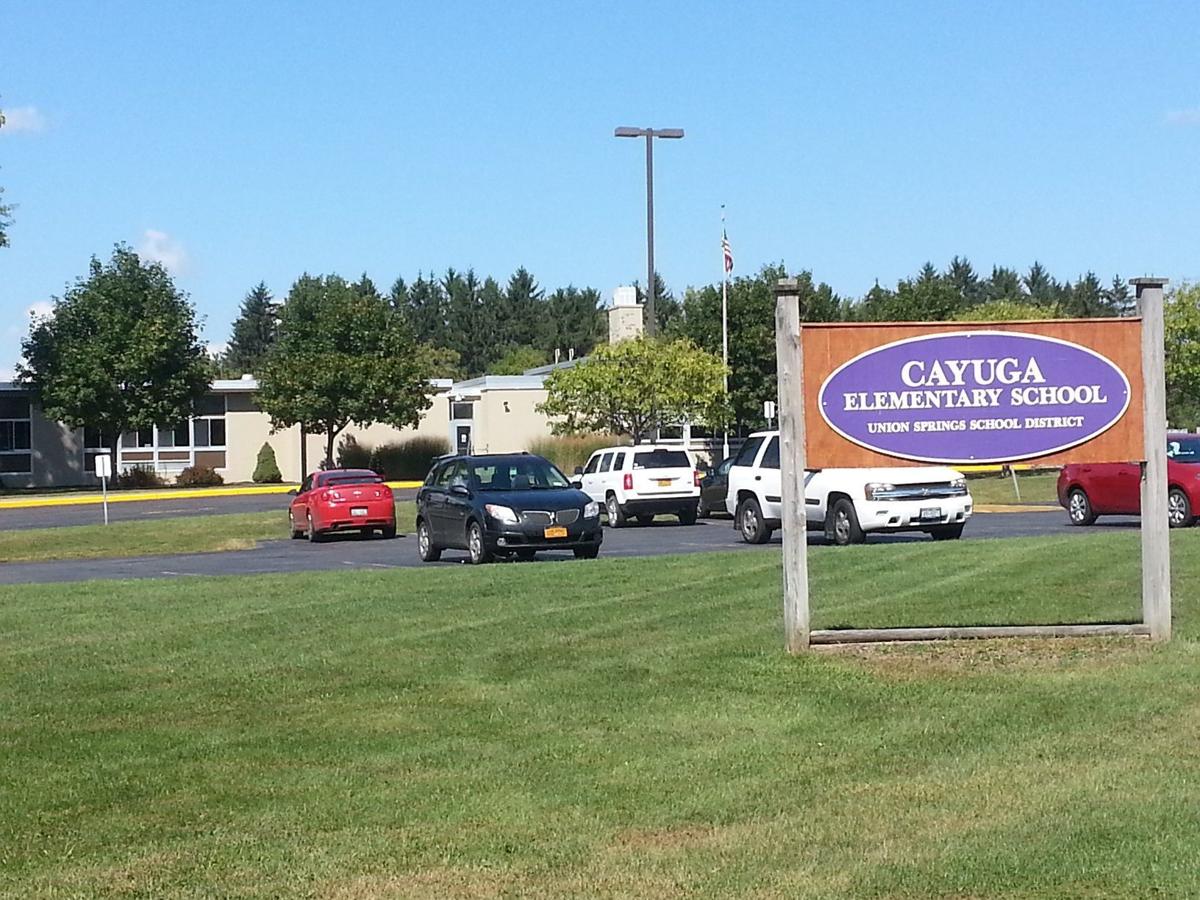 The Union Springs Central School District is moving forward in the process of putting its closed elementary school up for sale.
At a board of education meeting Monday night, the board approved a resolution on "the submission and publication for Requests for Proposals to Vendors for a Realtor for the sale" of Cayuga Elementary School, according to the meeting agenda. District Superintendent Jarett Powers said Tuesday the resolution was approved, so the district was "accepting proposals from commercial Realtors to help the board begin the process of putting the building on the market."
The board approved closing the elementary school in 2015. The school closed in June 2018 and elementary students began attending the renovated A.J. Smith Elementary School. The district didn't have the student population to support two elementary schools, Powers said.
The district will look at Realtors' bid amount, who is "the right fit" for the district, who will help the district market the building and who has experience in selling elementary schools, Powers said.
At some point in the history of the district's bus garage, soil under the garage was made unsuitable by oil residue and other substances that leaked out of the filtration system. The issue was discovered in July during work on a $1.48 million capital project that included bus garage renovations, which community voters approved in May 2018.
The district promptly replaced that soil with new, clean soil. The board held a vote Monday on whether to use up to $150,000 from the district's repair reserve to pay for that emergency work. A hearing explaining the situation to the public was held beforehand.
Powers said he believes the bus garage project will be "substantially completed" by the end of the month. 
• Some companies were approved for projects the district is developing.
The board accepted a base bid for $95,000 from Kuehne Construction for plumbing work as a part of the district's capital outlay project. The project, which is budgeted for a maximum of $100,000, is for replacing the waterline into Union Springs Middle/High School.
Work is expected to start sometime this month, Powers said, with a targeted end in October.
The board also approved an agreement between the district and C&S Engineers for construction management services for a 2019-20 capital improvement project that voters approved in May 2019 and Clark Patterson Lee as the project architects, with a $184,730 fee for C&S. Clark Patterson Lee will receive a percentage of whatever the district spends on designing and constructing the project. The capital project, which is set not to exceed $11.5 million, is focused on renovations and more to the elementary school and middle/high school.
Staff writer Kelly Rocheleau can be reached at (315) 282-2243 or kelly.rocheleau@lee.net. Follow him on Twitter @KellyRocheleau.
Get local news delivered to your inbox!
Subscribe to our Daily Headlines newsletter.