G. William Ryan was more than a boss and a renowned community member. He was family to many in the village of Union Springs. 
Ryan, who died Aug. 23 at age 76, is being honored throughout the village and southern Cayuga County in a multitude of ways. Many flags in the village were lowered to half staff in his memory, and both the Union Springs and Aurora branches of the Cayuga Lake National Bank, where he worked since 1960 and was president for the last 43 years, were decorated with black sashes. His employees even got together to share a Budweiser, a beer he loved, after work on Friday in his honor.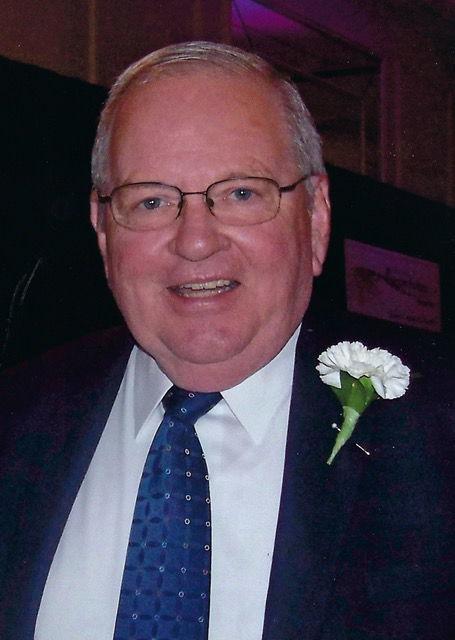 "We all considered him a great boss, he considered us his family," bank Executive Vice President Mary May said Wednesday. "He always called us his bank family."
May said Ryan was one of those people who knew everyone no matter where he went, "it always amazed me," she added.
"He loved his bank," May said, noting that he would even come into the bank on a Sunday morning to help someone if they weren't able to come in during the week.
"When you're in that role, you do become iconic," Union Springs Mayor Bud Shattuck said. "He was beloved."
Shattuck said that, although he has only lived in the village for about seven years, Ryan was one of the most respected people he knew.
Jackie Dmytrenko, the bank's vice president, described Ryan as a man who "loved living life."
She explained that she walked into the bank one day on her way home from high school in 1979 to see if the bank needed any help and Ryan hired her — with no resume or experience — right on the spot.
"That's the way he did business — a handshake and a smile," she said, adding that he created a warm, family-like working environment. "He was a wonderful leader and role model."
When Kelly Wade, the bank's chief financial officer, graduated college in May 1999, she said Ryan — who she'd known her whole life — offered her a job. She said that she accepted, but asked to learn something new every day.
"He kept that promise of teaching something new every day however, some of it banking and some (of) it about life," Wade said in an email. "He has made such an impact on my life and I would not be where I am today without him!"