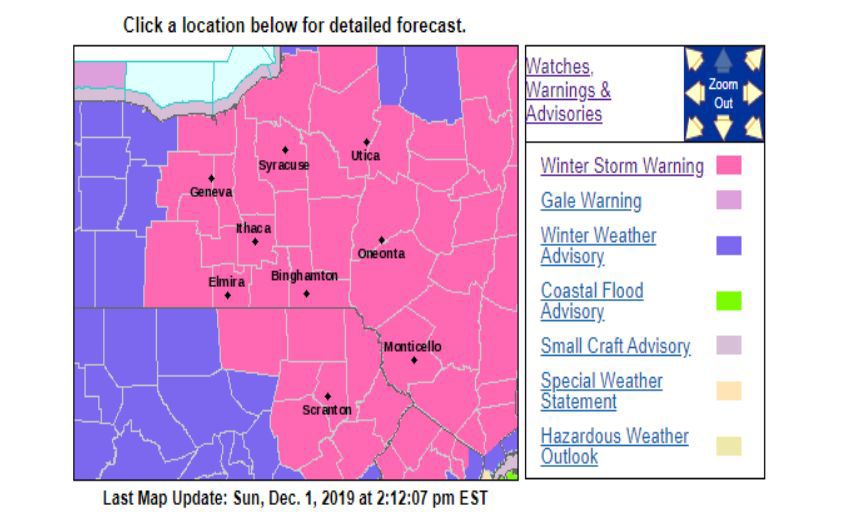 The Cayuga County Sheriff's Office at about 12:30 p.m. lifted the travel advisory that was in effect since Sunday afternoon due to the winter weather. The advisory in Onondaga County expired at noon Monday.
Cayuga and Onondaga counties are under travel advisories urging residents to avoid driving.
A release Sunday from the Cayuga County Sheriff's Office advised drivers to use caution on roadways, which are slippery due to freezing rain and snow. The sheriff's office advisory is in effect "until further notice," according to the release that was issued at 1:30 p.m.
Onondaga County issued its advisory early Monday and said it was in effect through noon.
Northern Cayuga County was previously under a winter weather advisory before its status was upgraded to a winter storm warning. NWS warns of "heavy mixed precipitation" until 7 p.m. Monday, with 6 to 12 inches of snow and 1/4 of an inch of ice accumulation. 
"The hazardous conditions will affect holiday travelers and will likely impact the morning commute," NWS said.
Get local news delivered to your inbox!
Subscribe to our Daily Headlines newsletter.