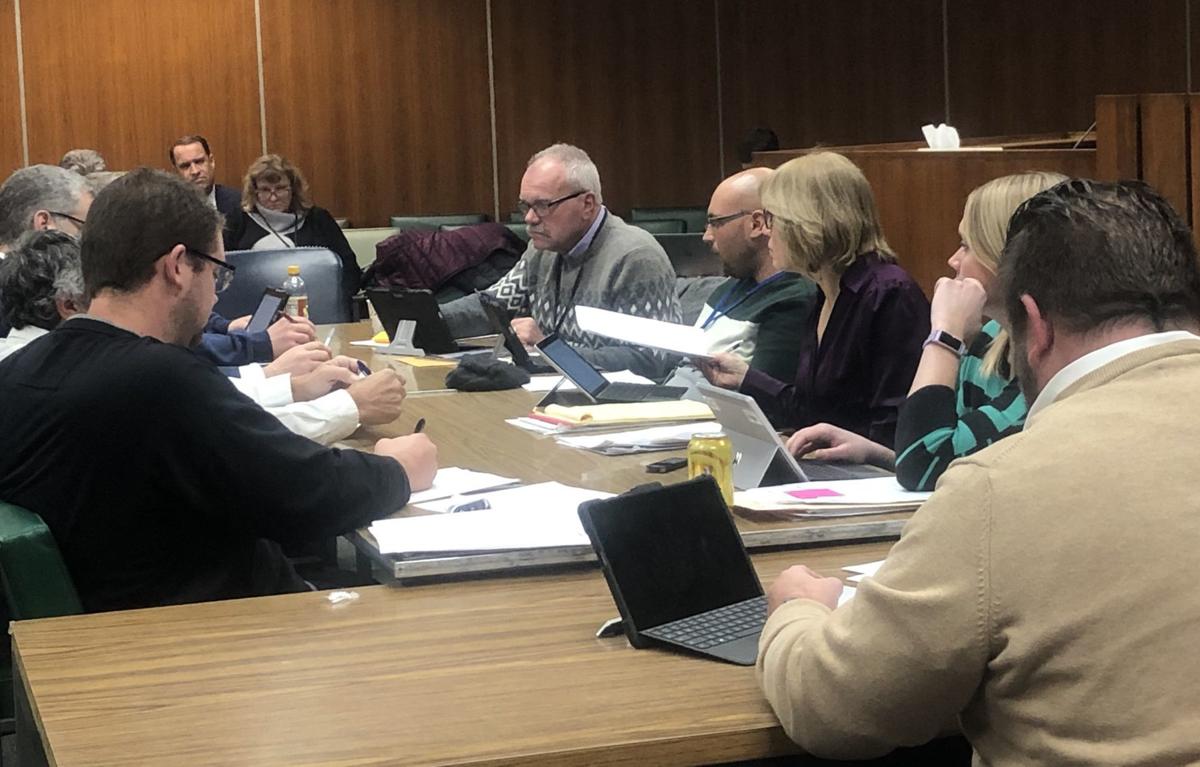 AUBURN — The Cayuga County Legislature Ways and Means committee passed a resolution Tuesday evening to create a confidential secretary position in the District Attorney's Office.
The resolution was met with resistance in the Judicial and Public Safety committee earlier this month, where it ultimately passed after Legislator Elane Daly (D-Auburn) proposed an amendment to create two part-time secretaries without fringe benefits — rather than one full-time position.
However, it was presented to Ways and Means on Tuesday in its original format with one proposed full-time secretary. County Attorney Christopher Palermo noted that the updated resolution included the use of the contingency account, whereas the other two iterations didn't suggest how to fund the secretary positions.
The legislators then defeated the DA's second resolution to create another full-time assistant district attorney at a salary of $63,968. According to the resolution, funding for the additional ADA would also be transferred from the contingency account.
The motion to add another ADA passed the Judicial and Public Safety committee earlier in January. But Legislator Benjamin Vitale (D-Montezuma) spoke against the resolution on Tuesday. He did not support creating a new position when other positions in the DA's office haven't been filled.
A part-time ADA position funded by a Crimes Against Revenue Program grant and a confidential secretary position that already exists are still empty, District Attorney Jon Budelmann told legislators.
Legislators Ryan Foley, Daly, Vitale and Keith Batman opposed the resolution, while legislators Tucker Whitman, Andrew Dennison and Christopher Petrus voted in support.
Budelmann first presented a resolution to create the ADA position in September, in response to a provision in state law recently enacted as part of the Bail Elimination Act of 2019.
Prosecutors across the state must turn over discovery materials to defense in criminal cases within 15 days after a defendant is arraigned, which Budelmann has frequently stressed to legislators creates a significantly greater workload for his office.
Staff writer Mary Catalfamo can be reached at (315) 282-2244 or mary.catalfamo@lee.net. Find her on Twitter @mrycatalfamo.
Get local news delivered to your inbox!
Subscribe to our Daily Headlines newsletter.