AUBURN — Auburn Doubledays General Manager Adam Winslow and assistant general managers Shane Truman and Adam Collier have been at the helm of Auburn's short-season Class A Minor League Baseball Washington Nationals affiliate for about a year and a half and are getting ready to kick off their second summer of baseball on June 15. But the management team has been working all year to grow an operation that will be sustainable for years to come, and they know that's not going to happen without the support of the community.
"This platform has a unique opportunity to make a huge difference within the community, so it's not just dollars and cents," Winslow said. "Yes, we need to make some money so we can stay here to provide that community difference. That is a huge part of how we build this business."
The Doubledays failed to make a profit last season. According to internal profit and loss reports obtained by The Citizen, the Doubledays ended the 2017 season with a $26,355 deficit. For the year prior, the team ended the season with a $10,350 loss. 
Despite that, the trio still sees their first year together as a success. 
In 2017, management incurred about $34,000 in costs from the previous management, Winslow said. Subtract those costs — which include $12,700 of salary and benefits for the previous general manager, a $5,000 fine from the New York-Penn League for untimely reporting and $8,000 in legal fees from transferring ownership of the team to a city-controlled limited liability corporation in November 2017 — and the team was actually successful in making a small profit of about $7,330, Winslow said. 
City Manager Jeff Dygert, who is also the franchise's president, said he considered the 2017 season to be a "break-even year" for the team. 
"That was a relief at least to me and the city," Dygert said. "I think based on what I've seen, we're going to see a profit (this year)."
Internally, the team also considers last year's advertising sales "as a huge positive," even though they were down from the 2016 season. Within the first 90 days under the new management, the team was able to bring in over $200,000 in advertising revenue and for the first time in several years filled all the advertising slots along Falcon Park's outfield wall. Season ticket usage increased by 11 percent and the team experienced the fourth-largest digital platform growth in all of Minor League Baseball last year.  
When Winslow came back to the Doubledays in January 2017, one of the first things he did was secure a $150,000 interest-free loan from the city of Auburn "to get us through the first six months." Management only used $90,000 of that loan, Winslow said, and is working to pay it back as quickly as possible. 
"That just shows how us as a management group and the ownership group, along with the support of the community, is driving this in a much more positive direction than it's ever been," he said. 
Winslow, Truman and Collier are looking to build on what they perceive as growth from their first season together by introducing new community initiatives, ballpark updates and fan incentives. They've also set some pretty lofty goals for themselves.
The team wants to grow its sales revenue over 20 percent this season — from $564,990 in 2017 to $682,963. They're projecting a 17-percent increase in season ticket sales and a 15-percent increase in corporate partnership and hospitality revenue. By 2020, Winslow and his team want to boost sales by over 50 percent to $863,947. 
"It's not rocket science," Winslow said. "Increase your revenues and keep your expenses as low as you possibly can. There's so many good things that really happened in such a small period of time."
They also have a motto: 106,400, a full-season sell out. In 2017, 46,132 fans came through Falcon Park's front gates during 36 home games, an average of 1,281 per game. The previous season, the team played one additional home game and had a season average of 1,427 attendees, or 52,811 for the whole season. 
"I think ultimately the goals that we've set for ourselves are very reachable and I think they're very attainable," Truman said. "I think the more we continue to do in the community, the more we do to improve the atmosphere and offer choice for people here, (the better it will be in) the long term."
To meet those goals, they have to get fans in the seats. Winslow and Truman said they want Falcon Park to be more than a place where people come to watch a baseball game; they want it to be a place where fans can come and have an enjoyable and memorable time with their family and friends.
During the off season, Falcon Park went through some significant upgrades, including new LED lighting, new roofs, clubhouse improvements, new seating options and an improved kids zone. Fans will also have more options when it comes to concessions. The management team decided to add three new concession areas to cut down on long wait times. Fans will be able to purchase healthier options, such as fruit cups and pretzels with hummus, and on Thursdays, they can enjoy $1 hot dogs and $1 beers. Falcon Park will also sell between 30 and 40 New York-made beers and have 12 beers on tap. Montezuma Winery will sell wine slushies during games.
The team also invested in video equipment. All 38 Auburn Doubledays will be televised live in MiLB TV, which Truman called a "smart investment." 
At least once a week, the franchise will donate time to the community through an initiative called #52forU. Along with that, every Doubledays home game will be dedicated to a charitable cause, such as addiction and mental health awareness, sustainability and education. The team donated $1,000 from its annual hot stove dinner back to the community. 
"I think we have a huge asset here," Winslow said from the top of Falcon Park's bleachers, looking out at the stadium that has become like a second home to him and his family. "How many professional ballparks and professional baseball teams like this are out there putting money into the community at this size and are able to sustain? Not many."
Falcon Park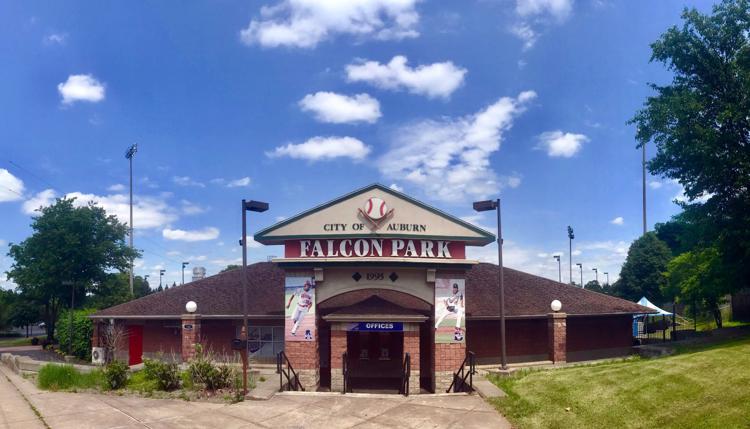 Falcon Park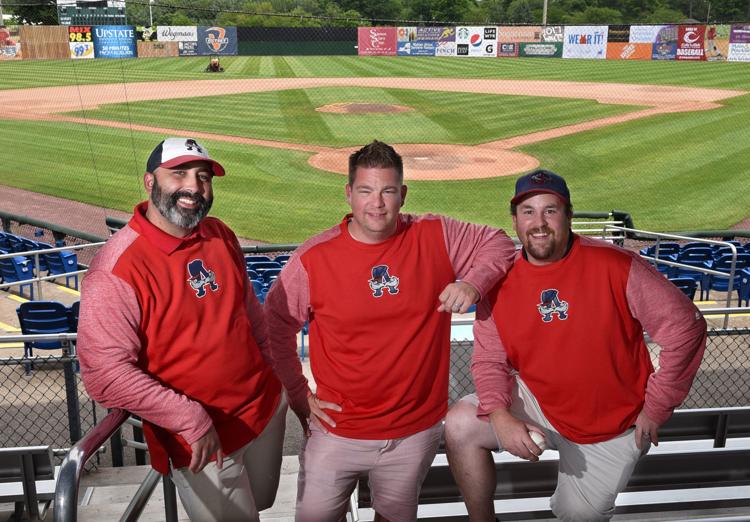 Falcon Park 2.JPG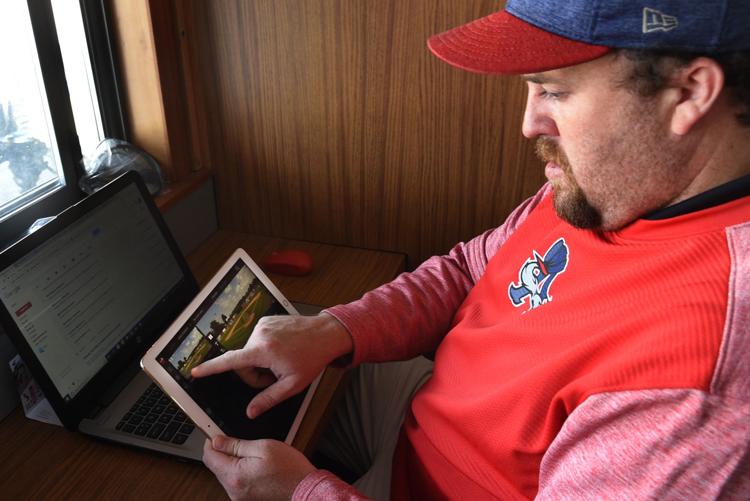 Falcon Park 3.JPG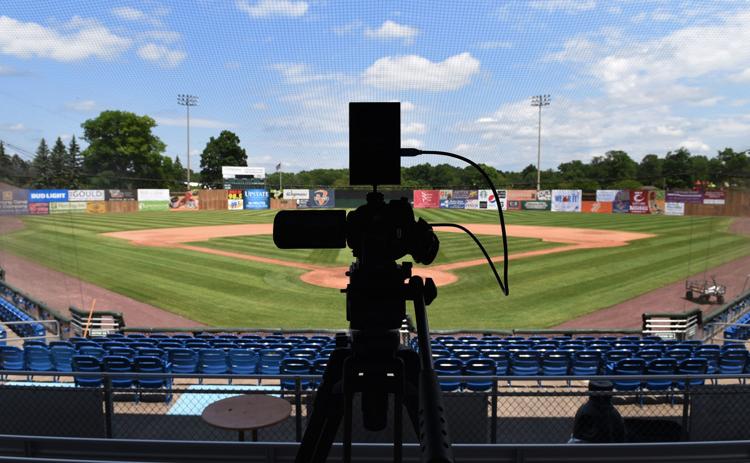 Falcon Park 15.JPG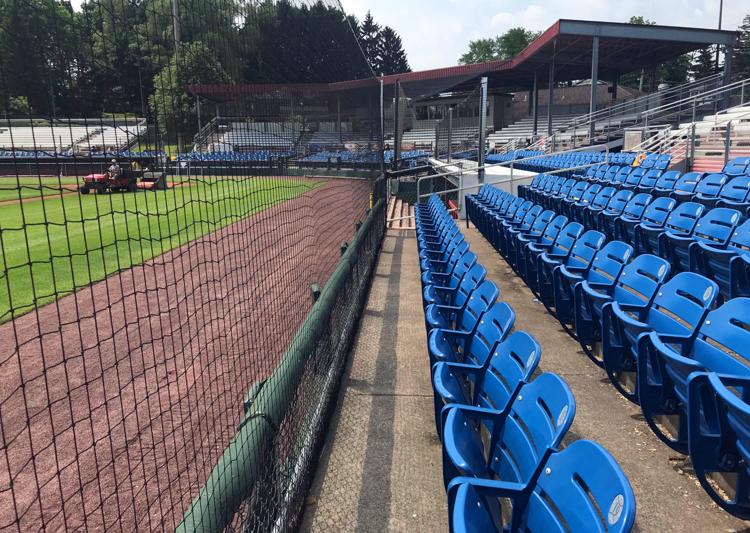 Falcon Park 4.JPG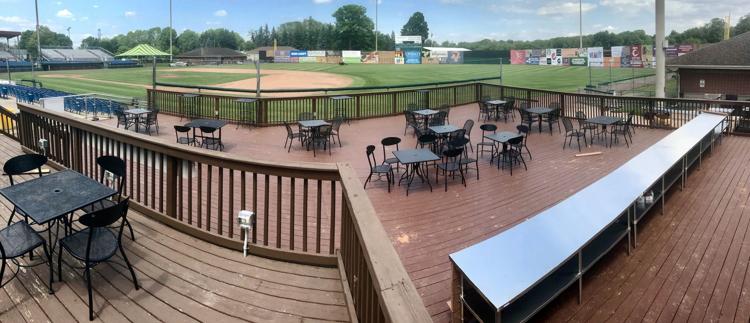 Falcon Park 18.JPG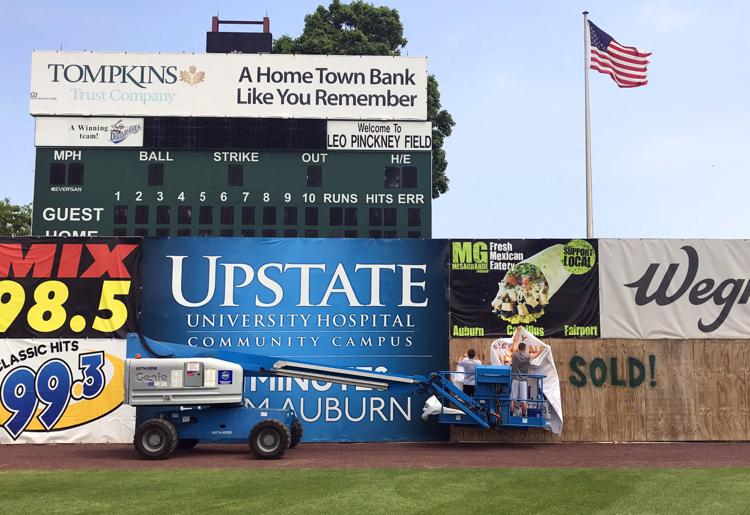 Falcon Park 5.JPG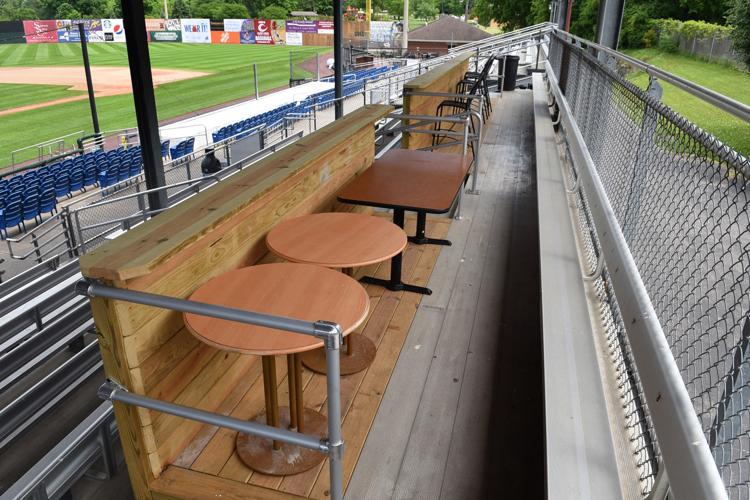 Falcon Park 6.JPG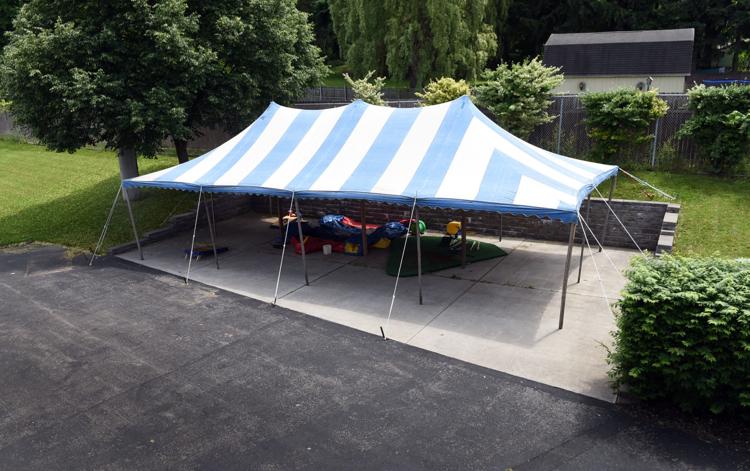 Falcon Park 7.JPG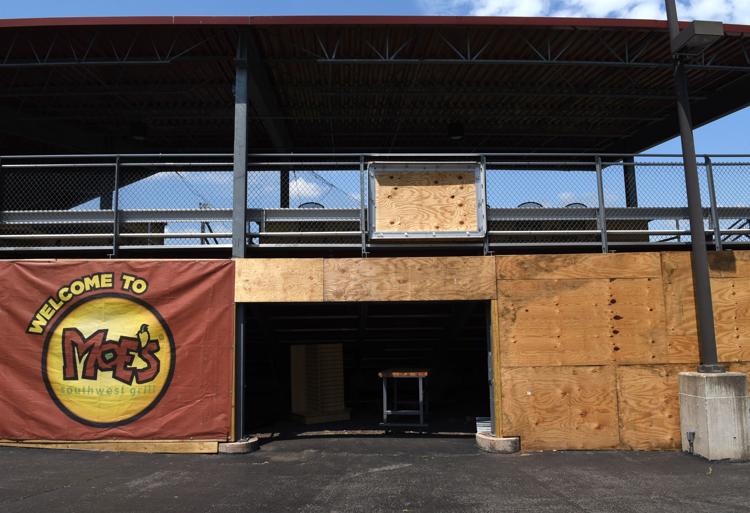 Falcon Park 9.JPG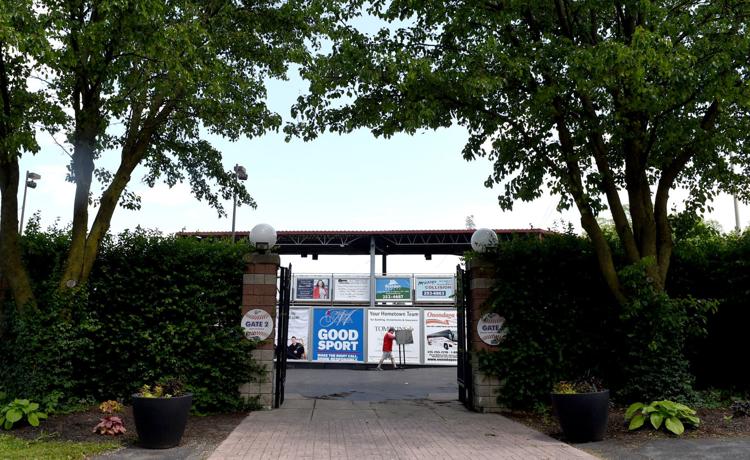 Falcon Park 10.JPG
Falcon Park 11.JPG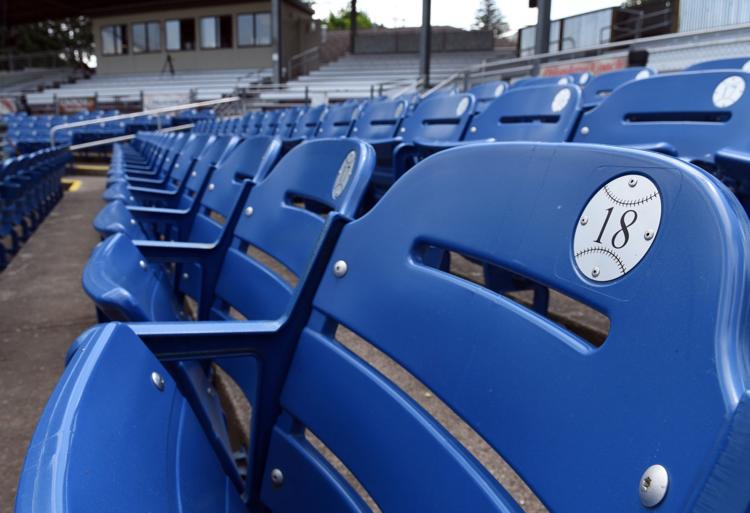 Falcon Park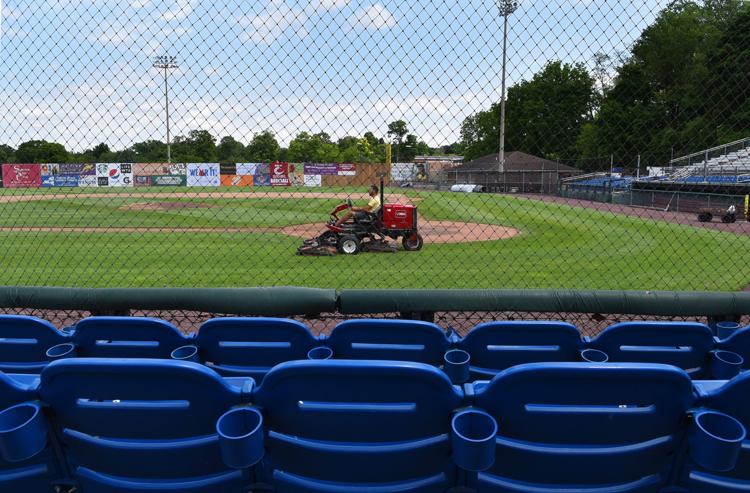 Falcon Park 13.JPG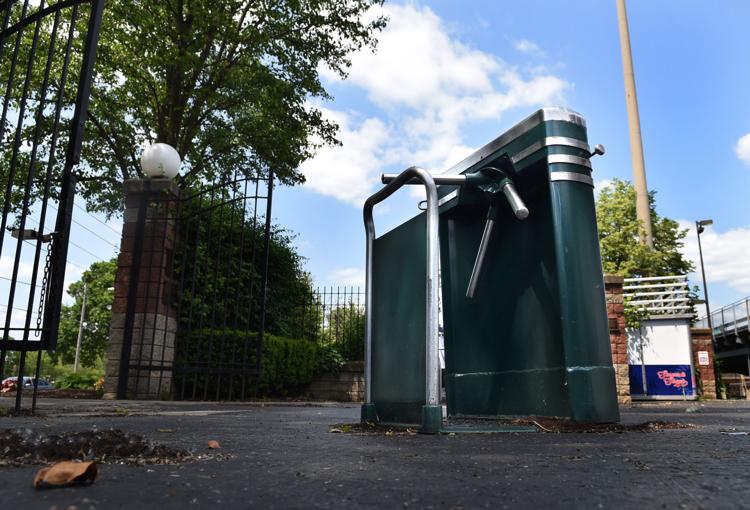 Falcon Park 16.JPG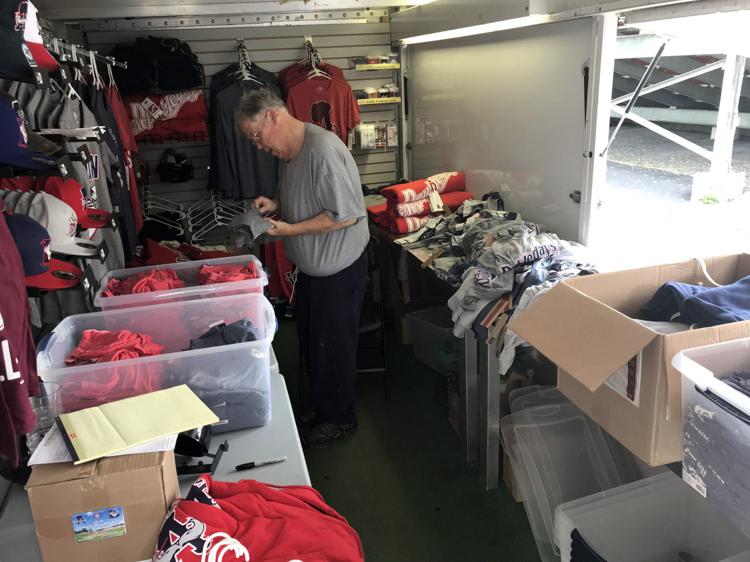 Falcon Park 17.JPG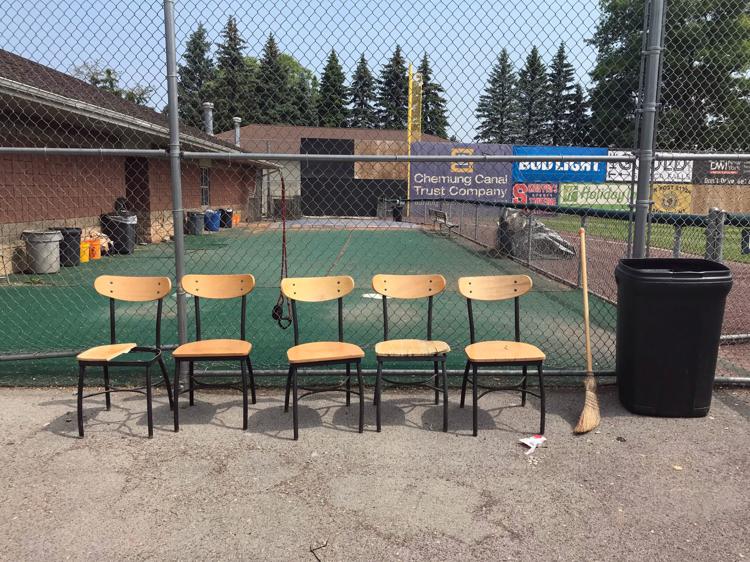 Falcon Park 14.JPG