Weekday top 5: Melone Village renovations, Owasco opens splash pad, Balter wins primary
The Citizen's top five most-read stories of the work week. 
'Even better now': Residents move into newly renovated apartments at Melone Village in Auburn
AUBURN — Residents of Melone Village in Auburn didn't let scattered rain showers stop them from moving into their newly renovated apartment buildings on Wednesday morning.
The Auburn Housing Authority just completed phase one of a $13 million project to upgrade the interiors of 62 affordable housing units. During phase one, 28 units were gutted and renovated. Phase two, which has already begun, will involve renovating 34 additional units that will be move-in ready by July 2019, AHA Executive Director Stephanie Hutchinson said. Phase one also included the construction of a new community building with communal washers and dryers, gathering and kitchen space and new offices for AHA staff. 
Each unit was "completely gutted right down to the studs," Hutchinson said, and any asbestos that was in the units was abated. Then, new walls, floors, doors, insulation, lighting, bathroom and kitchen fixtures and appliances were installed. 
"Virtually every single thing in the apartments are new," she said. 
The exteriors didn't need as much work and improvements were made to enhance curb appeal, such as new landscaping, front doors, windows and some new roofs. AHA also installed a new playground for children and paved a new through street so first responders would have easier access to residents, Hutchinson said. The housing authority also renovated nine handicap-accessible units and five for people with audio and visual impairments. 
Wednesday was the first day residents were able to move into the new apartments. Families braved the rain, carrying furniture across the street and loading up their vans with boxes. Children pulled wagons full of belongings, excited to settle into their new homes. 
"It feels great," Hutchinson said while watching the residents move into the new units. "We're relieved to be able to have people take pride in where they live."
Pamela Netzer, who has lived in Melone Village for about eight years, said she was very excited to be moving into her new apartment — right next door to her daughter and grandchildren. 
"They're beautiful," Netzer said of the new units. "Very, very nice. They did a good job." 
All of the residents living in the new units are already living in Melone Village. There are no vacancies at the moment, though people are welcome to fill out an application and put their names on a waiting list, Hutchinson said. 
"Because of the construction, it's just exacerbated an already shortage of affordable housing," said the executive director. "It's all for the best in the end, obviously, but having these 34 units vacant for the next year is not helpful."
AHA relied on a variety of funding sources to finance the project, mostly low-income housing tax credits, accompanied by grants from the federal Department of Housing and Urban Development.
Within the next five to six years, the AHA hopes to renovate the rest of the 188 units, which were all built in the 1950s and 1960s and have received minimal updates since their construction. Hutchison said the housing authority will apply for funding to renovate 62 more units in October. The whole project should cost around $40 million. 
"Melone Village is really an institution in Auburn and it gets a bad rap not because of negative things that are happening here now but because of negative things that happened here in the 80s and 90s," Hutchinson said. "So we're looking to rebuild the reputation of the complex. It really is a good place to live, but it's even better now." 
Melone Village exterior, after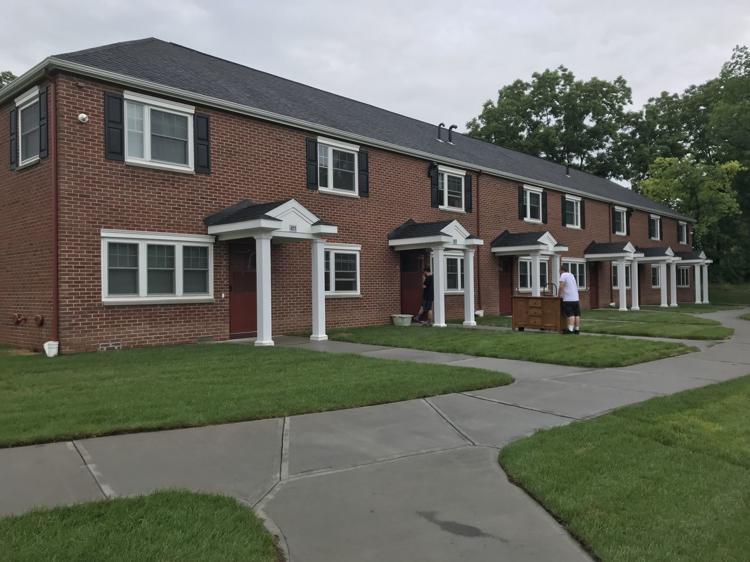 Melone Village exterior, before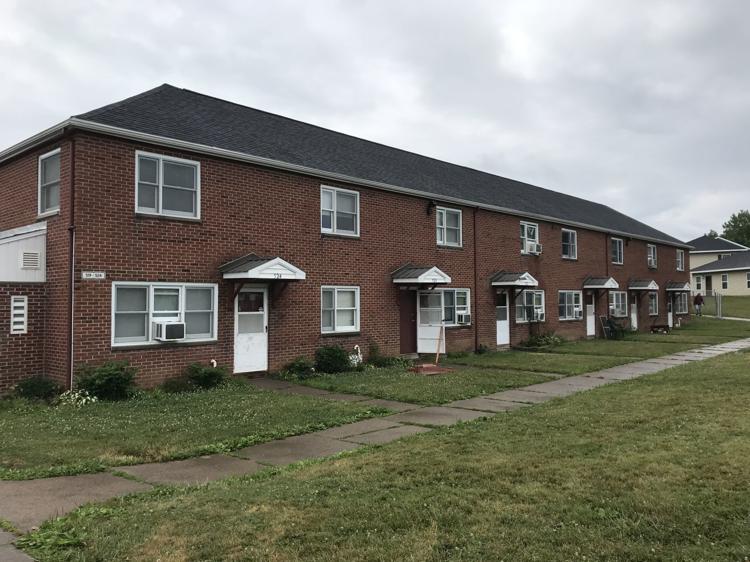 Melone Village living room, after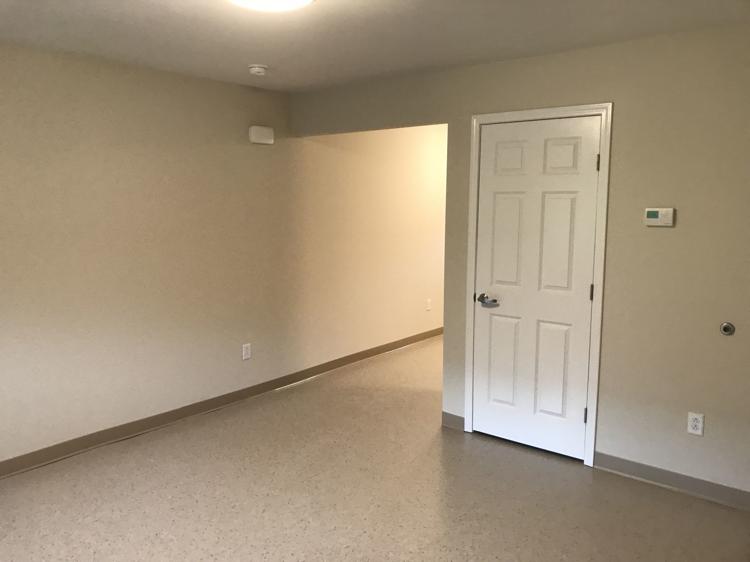 Melone Village living room, before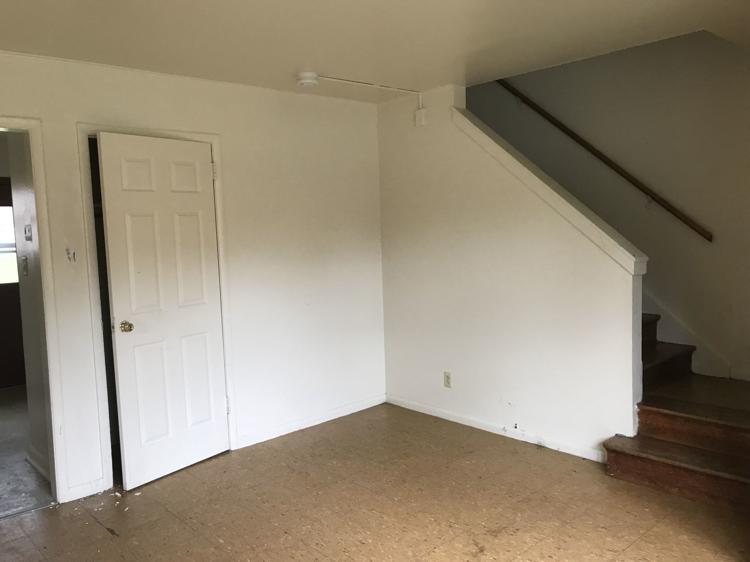 Melone Village kitchen, after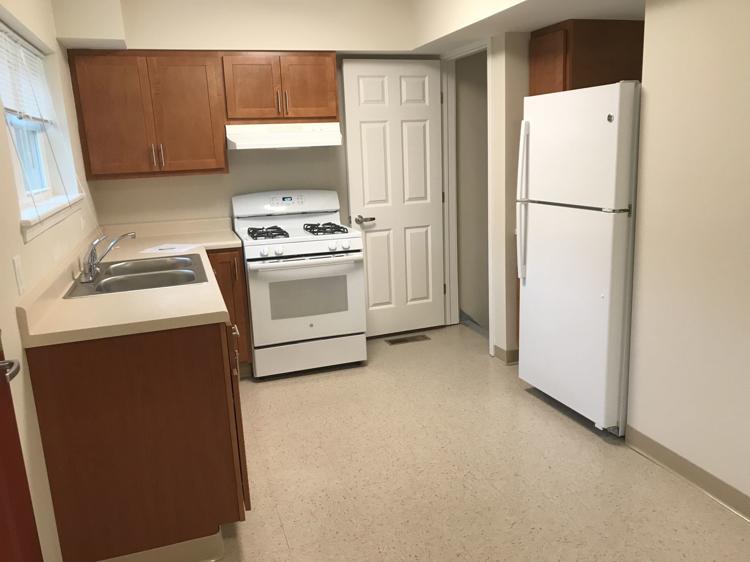 Melone Village kitchen, before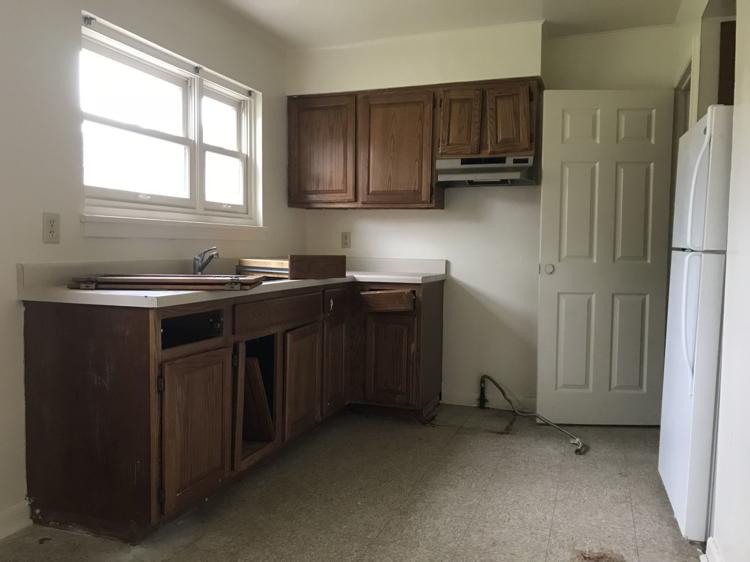 Melone Village stairs, after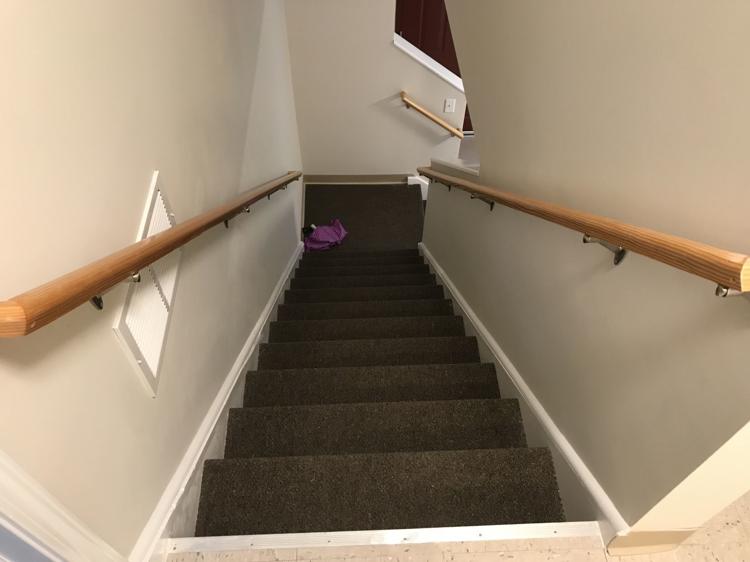 Melone Village stairs, before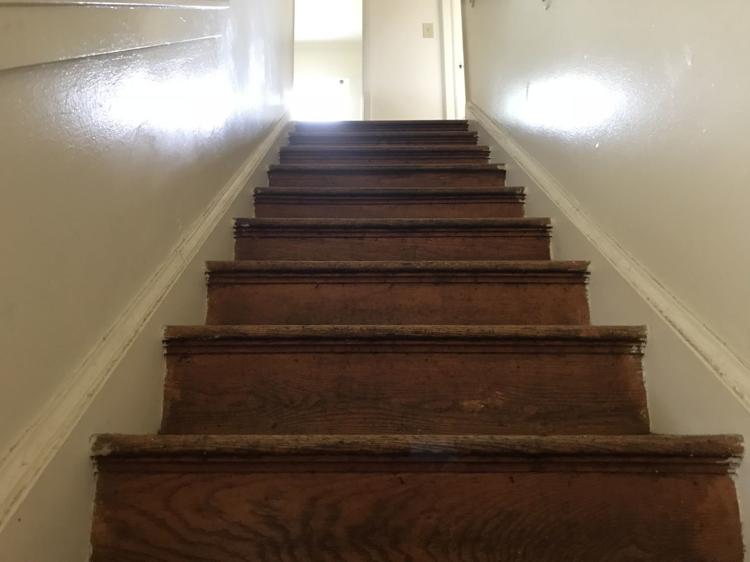 Melone Village bedroom, after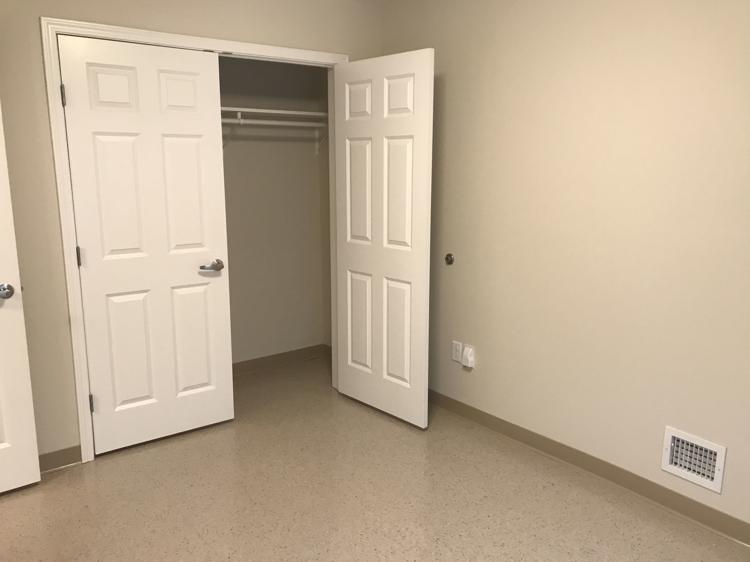 Melone Village bedroom, before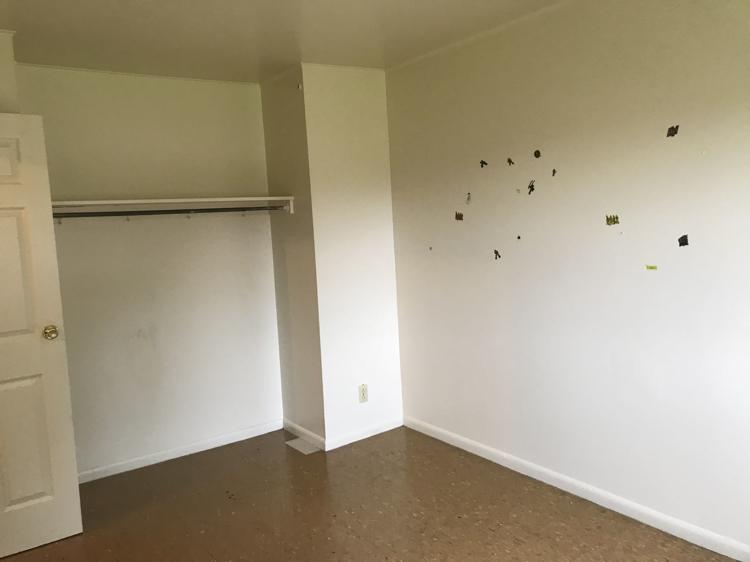 Melone Village bathroom, after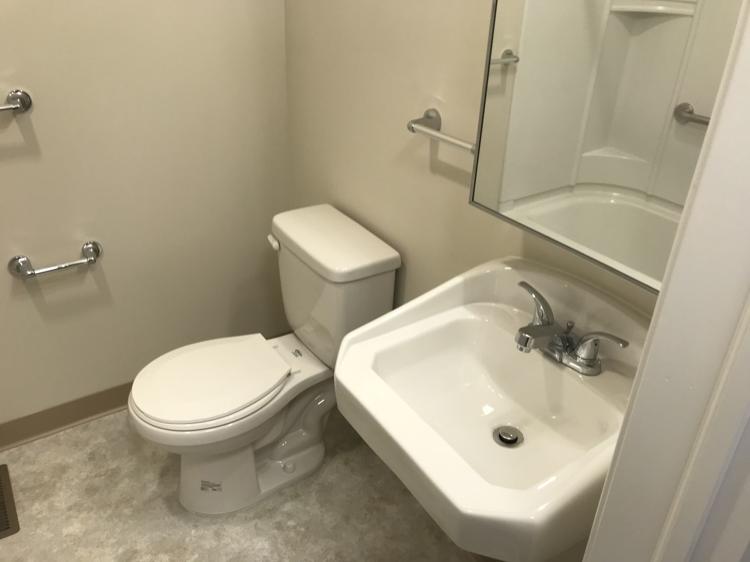 Melone Village bathroom, before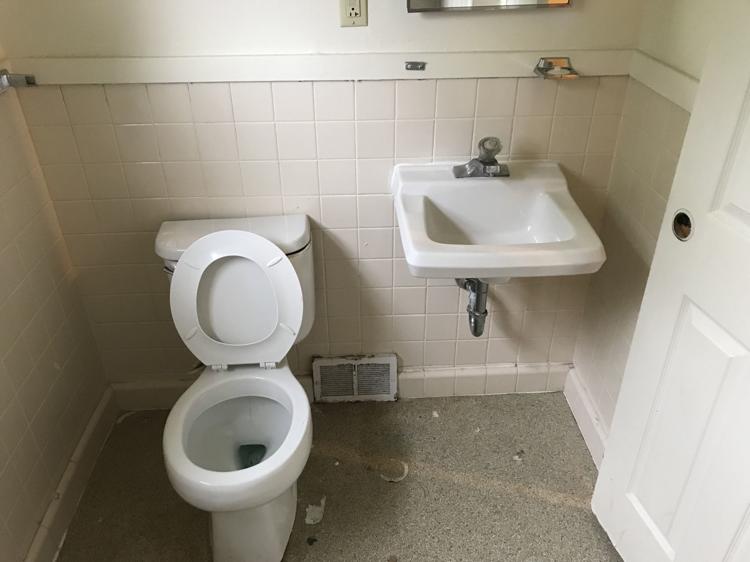 Melone Village handicap unit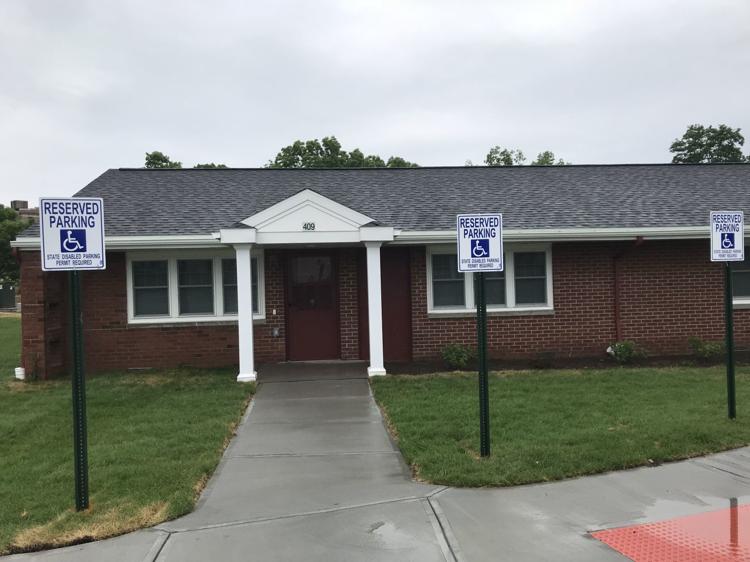 Melone Village handicap kitchen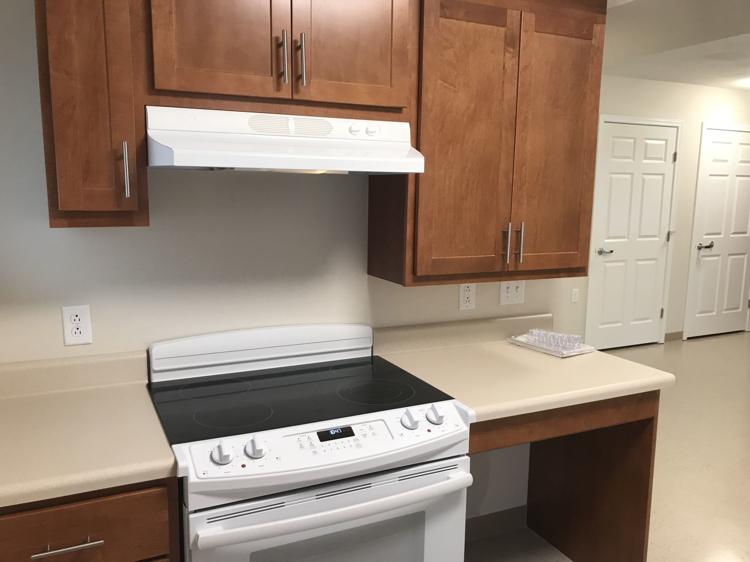 Melone Village handicap bathroom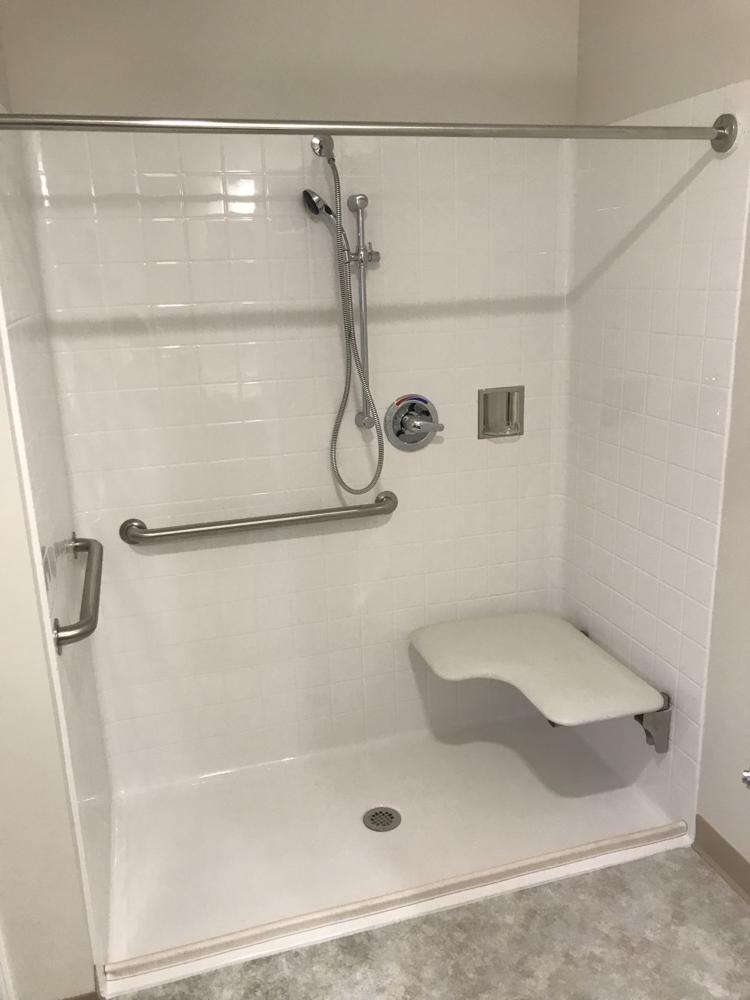 Melone Village playground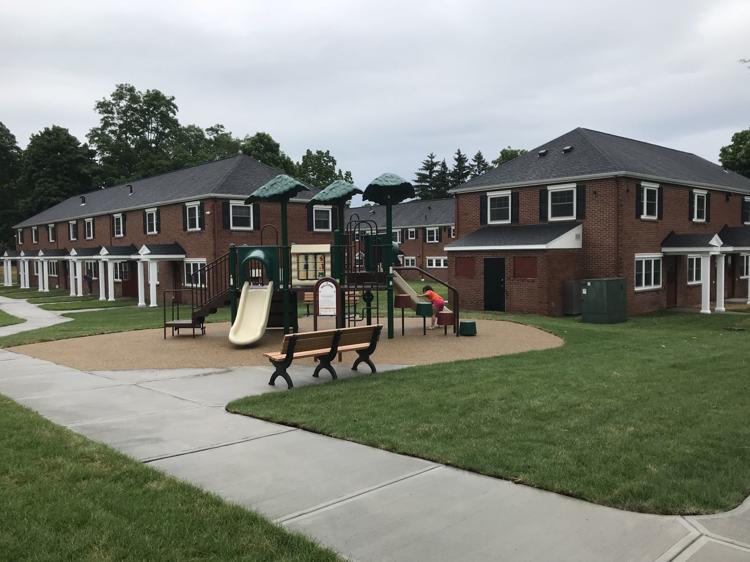 Melone Village mailboxes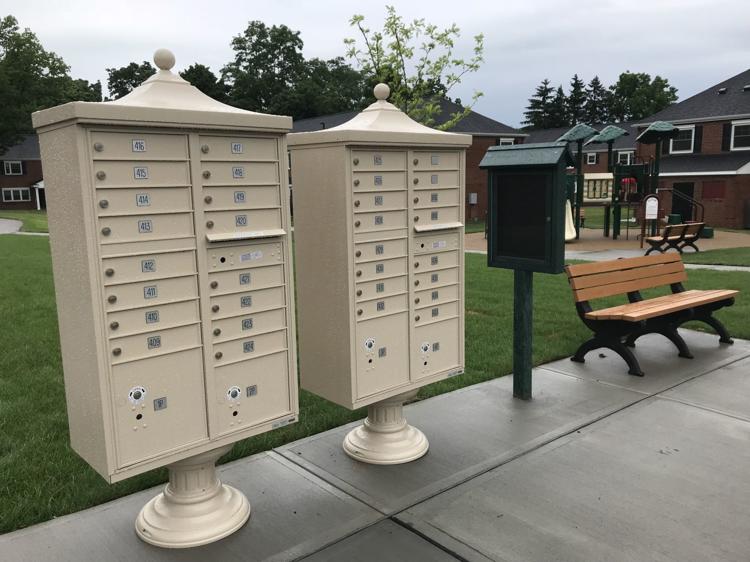 Owasco opens Cayuga County's first-ever splash pad and pickle ball courts
Also the first day of Owasco's summer recreation programming, a handful of children joined with town officials, project donors, Cayuga County Chamber of Commerce representatives and residents as the town officially opened the splash park — billed as the first in the county — to the public. 
"I'm really excited for (the splash pad)," Owasco Recreational Director Steve Simmons said. "It's going to bring a lot to the community."
"It's great to have a playground where everyone, regardless of ability, can participate," Simmons said. 
The splash pad, decked out with turtle, mushroom and plant-themed sprinklers, is open from 10 a.m. to 8 p.m., Owasco Town Supervisor Ed Wagner said. He said there are different things for children to interact with, such as sprinklers that can be spun to whip water around. All the water for the splash pad is sourced from the town's own treatment plant and then drains back into Owasco Lake.
When the splash pad is open, at anytime one can walk up to the center of the splash pad and push the button on the ground to initiate the water works. Each time the button is pressed, it commences a four-minute cycle in which different sprinklers in the splash pad take turns sharing the spotlight. 
"At the farmer's market last week, as soon as we turned it on, these kids came running from the playground," Wagner said. "This place was filled."
Wagner said that the splash pad is not 100 percent finished, but it is fully functional. In the future, seating will be installed around the splash pad and fresh sod will be put down. He added that the town has already received a grant to build an additional pavilion between the splash pad and the main playground so that parents can watch their children in either, or both, locations. 
Other changes to the Owasco playground include the newly installed pickle ball courts, replacing old tennis courts; a newly resurfaced basketball court; the relocation of the bocce ball courts and a new parking lot for overflow parking that doubles as an emergency helicopter landing pad.
"I'm really proud of this," Wagner said as he stepped onto the newly created pickle ball courts. "The response has been overwhelming."
Wagner has already heard from multiple people who are willing to volunteer to organize pickle ball leagues, he said, similar to the four bocce ball leagues that already exist. 
"I'll give the thanks to the people that run the town," said Gary Atkins, a 57-year Owasco resident. "It's one of the best communities to live in."
Atkins also made a point to praise the town for funding all the latest projects with donations rather than taxpayer money. 
'A new beginning is on the horizon': Skaneateles graduates make a splash
SKANEATELES — Skaneateles High School students expressed a deep sense of pride and gratitude for the community that raised them during their commencement speeches on Sunday.
Co-valedictorian Lucas Rathgeb opened his speech by thanking his teachers — those both in the classroom and those at home, including family and friends, "who have just been with us through the thick and thin."
Although the paper his speech was written on had become destroyed by the rain that began pouring as the ceremony opened, he told his classmates — and hundreds of others gathered on land and by boat — that the main encouragement he had was to "try to make the most of ourselves ... every single second."
Salutatorian Brady Iles also offered advice to her fellow graduates.
"Be inquisitive, be thankful, be determined, be yourself and most importantly, be the reason someone believes in the goodness in people," Iles said. "It is now your duty to go and explore and adventure to determine what it is you are passionate about so you can begin leaving your mark on the world."
Co-valedictorian Nicole DeRosa said that an important lesson for herself and all her classmates is to be able to learn from mistakes and then move on.
"A new beginning is on the horizon," DeRosa said. "We must store this pride we feel — on this glorious and rainy day — in our hearts ... I am certain that each member in this class is capable of greatness. We are the future, let's make it happen."
Those on land at Clift Park cheered and those in boats on the lake blared their horns as students finished their commencement addresses and 131 graduates' caps were thrown toward the sky. Before the caps hit the ground, the graduates were already making a dash for the lake — leaving their shoes, tassels, cellphones and more behind at their seats.
The class rushed into the lake to celebrate together, a Skaneateles High School tradition. After spending more than five minutes in lake, and even leading a "USA! USA! USA!" cheer, graduates began to trickle out of the water to give supporters and loved ones wet hugs.
"You know how they say that it takes a village to raise a child? That's what Skaneateles is," said Alicia Yowell, a great-aunt of a 2018 graduate. "It means everything to see Chloe (Payne) graduate."
Yowell added she was very proud of Payne and, even though she had to drive 12 hours to attend the ceremony, she "wouldn't miss it for the world."
Skaneateles Graduation 2018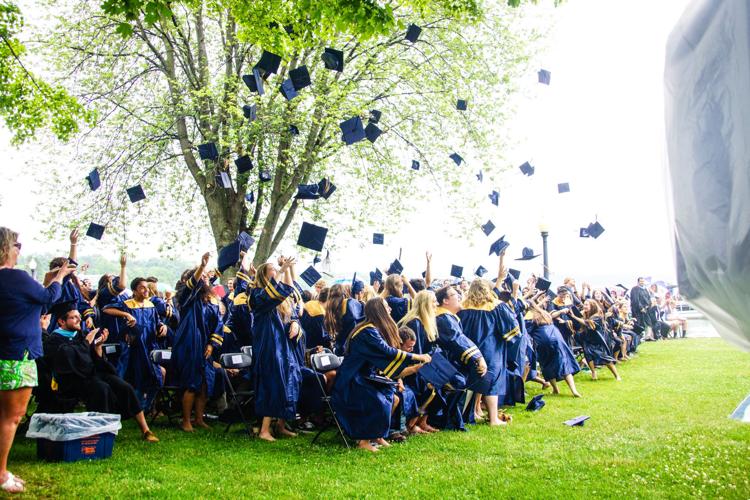 Skaneateles Graduation 2018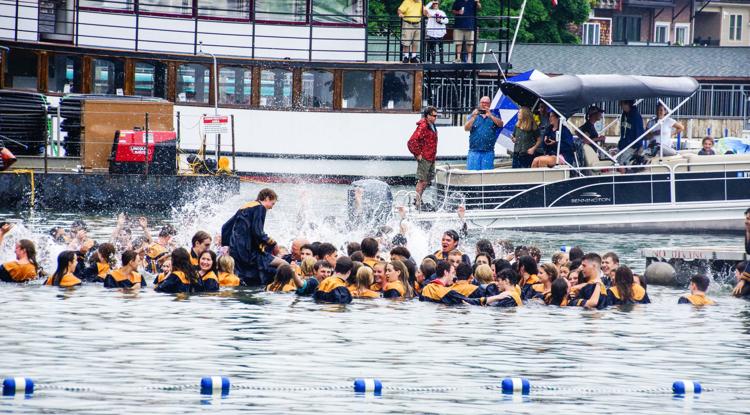 Skaneateles Graduation 2018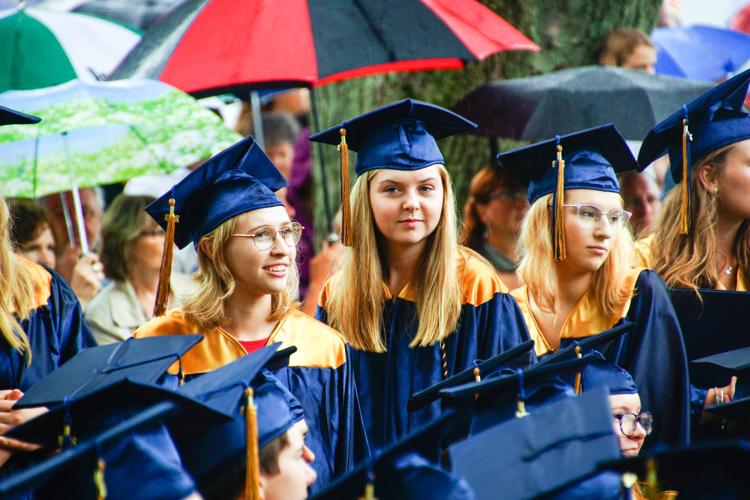 Skaneateles Graduation 2018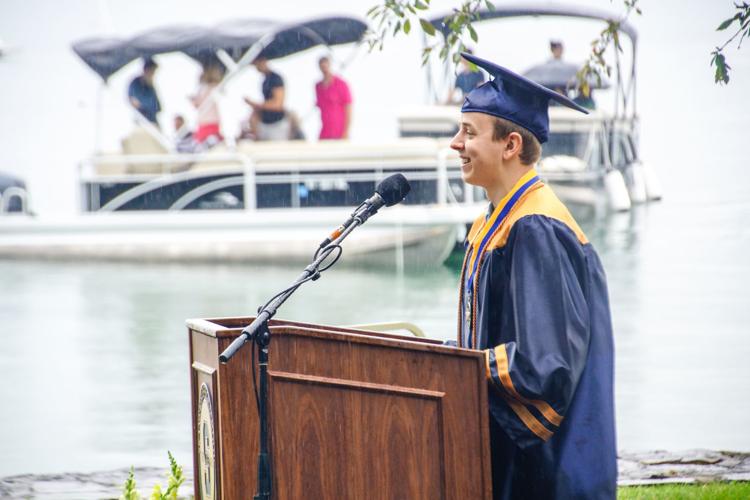 Skaneateles Graduation 2018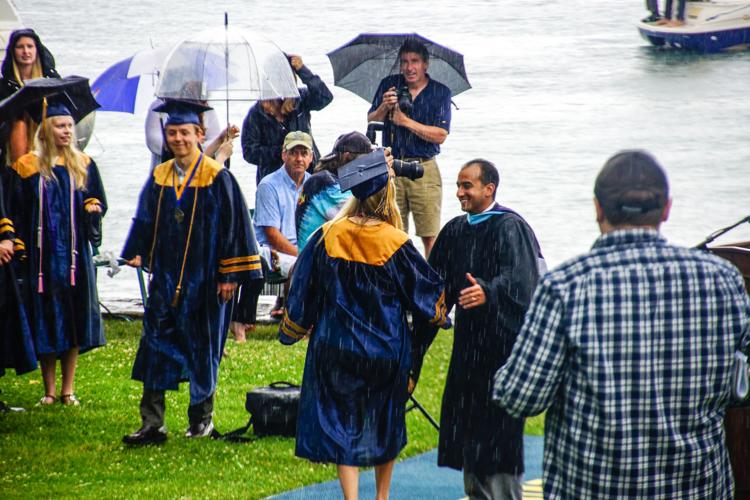 Skaneateles Graduation 2018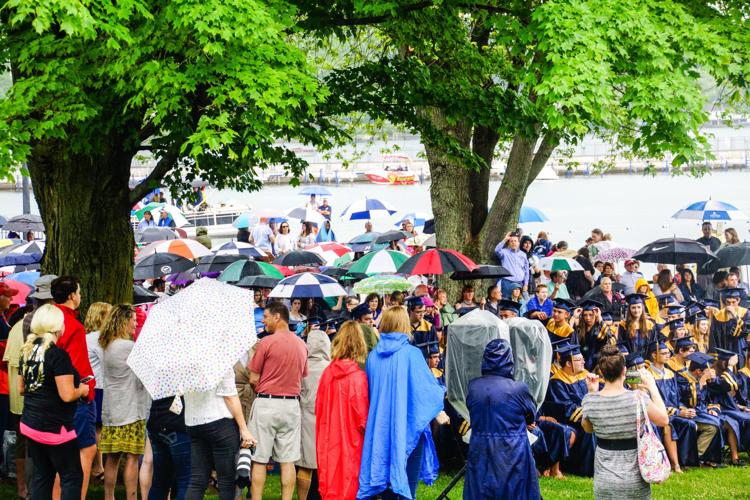 Skaneateles Graduation 2018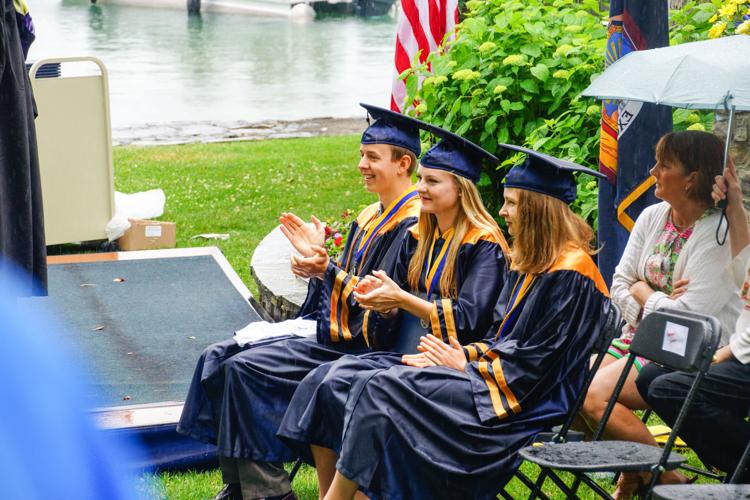 Skaneateles Graduation 2018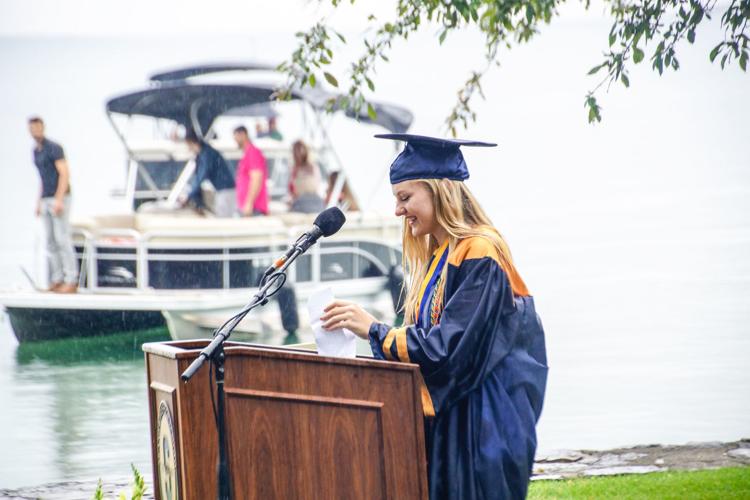 Skaneateles Graduation 2018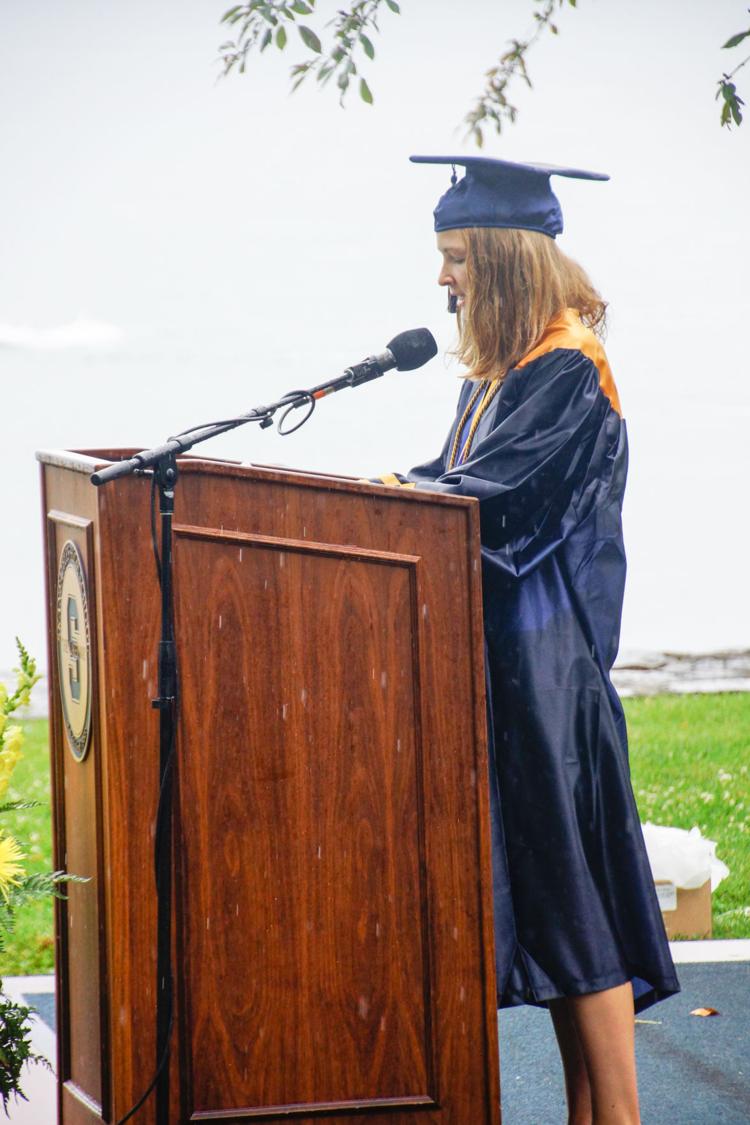 Skaneateles Graduation 2018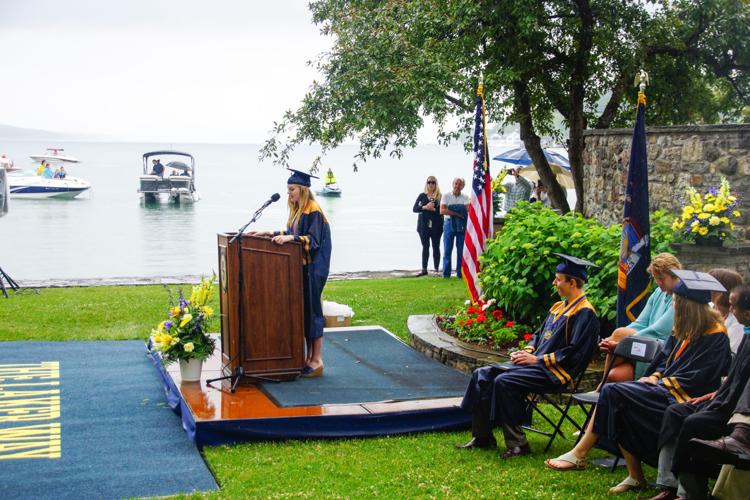 Skaneateles Graduation 2018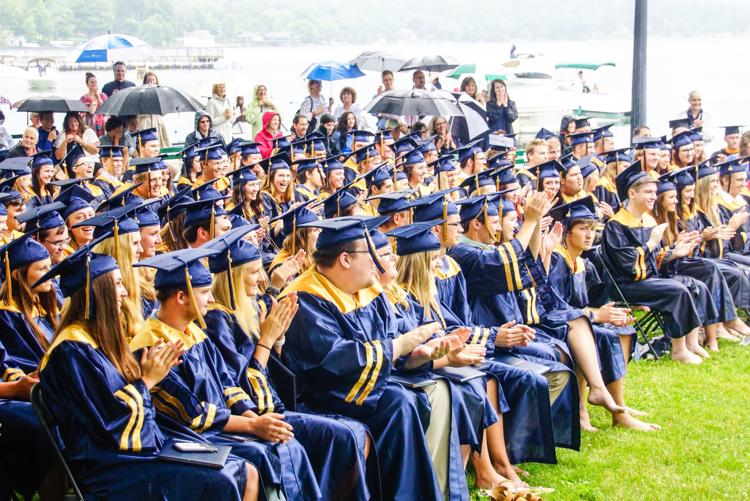 Skaneateles Graduation 2018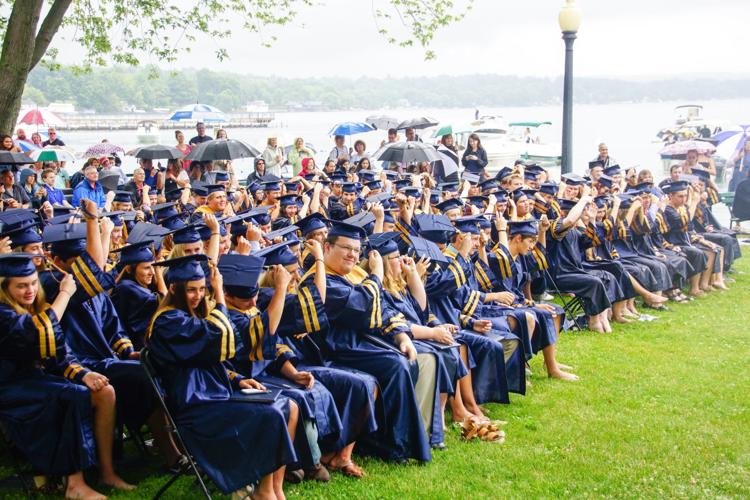 Skaneateles Graduation 2018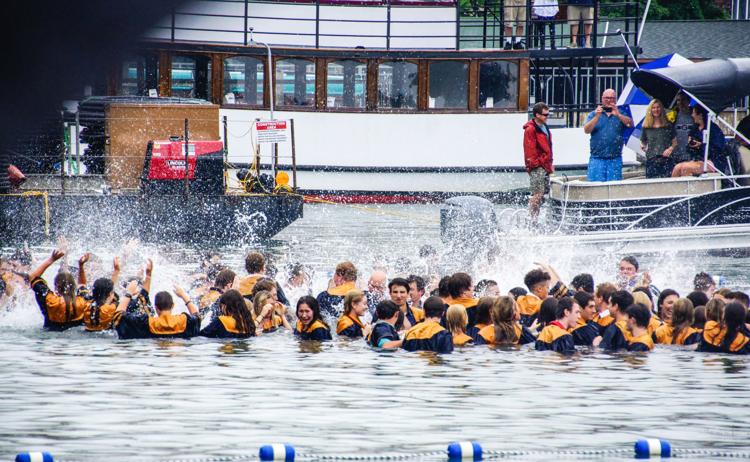 Skaneateles Graduation 2018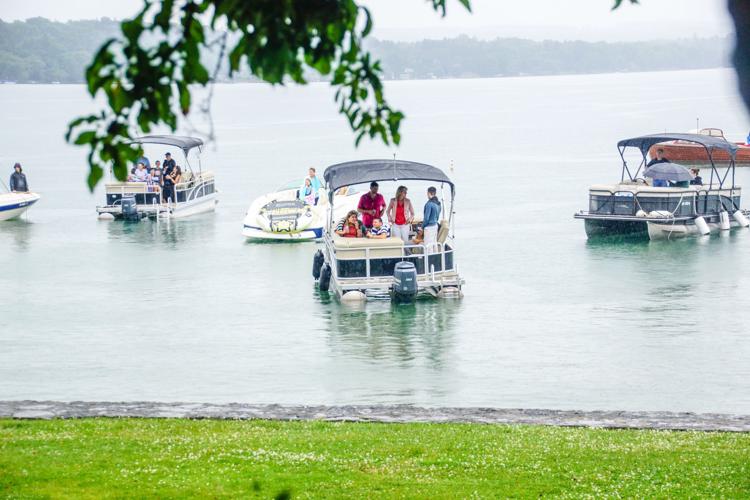 Skaneateles Graduation 2018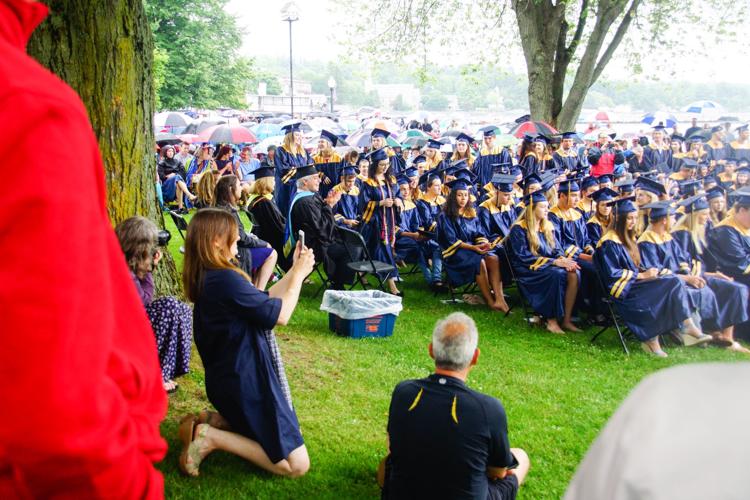 Early morning traffic stop in Auburn leads to drug charges
A traffic stop early Sunday uncovered drugs, a large sum of money and a weapon, according to the Auburn Police Department. 
Police said officers stopped a black BMW at approximately 3:04 a.m. for driving without adequate tail lights. The operator of the vehicle, Antwoin Anderson, 34, of Auburn, also had a suspended driver's license.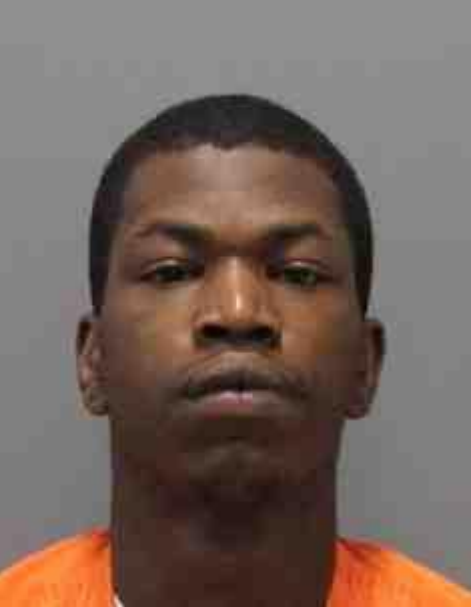 After smelling marijuana in the vehicle, officers conducted a search and found nearly seven ounces of marijuana, close to two ounces of cocaine, a black starter pistol with ammunition and more than $1,850 in cash. 
Anderson was arrested and charged with third-degree criminal possession of a controlled substance, fourth-degree criminal possession of a controlled substance, second-degree criminally using drug paraphernalia, fourth-degree criminal possession of marijuana, third-degree aggravated unlicensed operation of a motor vehicle and operating without sufficient tail lights. 
The Cayuga County District Attorney's Office is prosecuting the case. More charged may be forthcoming, police said.
Dana Balter wins Democratic primary for Congress, will face GOP Rep. John Katko
Dana Balter wanted to build a movement. On Tuesday, her campaign delivered a message to national Democrats and U.S. Rep. John Katko. 
Balter, D-Syracuse, won the Democratic primary in the 24th Congressional District. She defeated Juanita Perez Williams by 26 points, 63 to 37 percent. Balter received 13,892 votes to Perez Williams' 8,291. 
It was a resounding victory for Balter, who was the designated Democratic candidate in the race. It appeared she wouldn't face a serious primary challenge until Perez Williams, D-Syracuse, surprised local Democrats by announcing her candidacy in early April. 
Perez Williams was backed by national Democrats, most notably the Democratic Congressional Campaign Committee and House Minority Leader Nancy Pelosi. 
But that didn't faze Balter or her campaign. On primary election night, she won each of the district's four counties by wide margins. In Cayuga County, she received 604 more votes than Perez Williams. 
There was higher turnout this year than there was for the 2016 primary in the 24th district. There were 13,068 total votes cast in that three-way race two years ago. Not counting the absentee ballots in this year's primary, there were 22,183 votes cast. 
"It feels fantastic," Balter said in a phone interview. "It demonstrates to me that what we've been saying right along is right on — that the people of this district want a representative who will show up, who will listen and who will stand up for them." 
Perez Williams couldn't be reached for comment Tuesday night, but in her concession speech she called for Democrats to unite against Katko, R-Camillus, in November. 
Balter hopes her primary win will send a message to the national Democratic Party, which didn't seem to believe she was a viable candidate to challenge Katko. Pelosi and other prominent Democrats donated thousands to Perez Williams' campaign. 
While Perez Williams received support from the party, Balter was endorsed by local and national progressive organizations. The groups supporting her include the National Organization for Women, Democracy for America, the national Indivisible movement and Our Revolution. 
"I think what this shows the national party is that we need to return our politics and government to the people — that we should be engaging in politics that builds from the ground up," Balter said. "I think we could not have demonstrated that more decisively than we did tonight." 
With the primary win, Balter's focus will shift to Katko. The incumbent Republican was first elected in 2014 and won a second term in 2016. In both elections, he won by at least 20 points. 
Jeff Bishop, Katko's campaign manager, welcomed Balter to the general election race. 
"(Katko) looks forward to running on his record of bipartisanship and being an independent voice for central New York in Congress," he said. 
Balter has been one of Katko's most vocal critics even before she was a candidate for Congress. She was a member of the CNY Solidarity Coalition, an activist group that formed after Donald Trump was elected president in 2016. 
After her primary win, Balter had a message for Katko. 
"I think what this tells him is that the people of this district are ready for change, and we're coming for him in November," she said. 
Unofficial election results
NY-24 Primary
Dana Balter
Juanita Perez Williams
Cayuga
1,280
676
Onondaga
10,934
6,774
Oswego
928
474
Wayne
750
367
TOTAL
13,892
8,291
PERCENTAGE
62.62%
37.38%
100 percent of precincts reporting