The Citizen's top five most-read stories of the work week. 
Auburn's Equal Rights Heritage Center opens to the public
AUBURN — The wait is finally over.
Auburn's Equal Rights Heritage Center welcomed a flood of people on Tuesday as it opened to visitors for the first time. 
For Julia Langworth, the center has already made a lasting impression. 
"I'm visiting my sister this week, and she told me that [the center] was opening today," said Langworth. "I didn't know the history was so rich in the area ... I can't wait to check this place out." 
Mayor Micheal Quill thanked Gov. Andrew Cuomo for supporting the region's tourism development and said that the welcome center will attract newcomers to the area. 
"By strategically placing this center on the same street that William H. Seward and Harriet Tubman called home, the governor has raised our regional profile as a must-see destination that will welcome travelers for years and years to come," said Quill. 
Lt. Gov. Kathy Hochul spoke at the event and said that Auburn, "an incredible, historical jewel," should be proud. 
"No other state can claim to be the home of so many movements," said Hochul. "But we still have work to do."
Hochul asked gatherers to "continue to fight for the rights that are still not fully achieved in our country today." She said this past Friday she was in Buffalo, where a plan was unveiled to construct an African American Veterans Memorial.
According to City Councilor James Giannettino, tourism was a $101 million industry in Cayuga County last year, generating close to $13 million in tax revenue.  
Giannettino said 6,000 people visited the Harriet Tubman National Historical Park in July and August. He also said the heritage center gives the city a "unique opportunity to welcome those people, direct them to all our sites and encourage them to dine and stay in Auburn." 
The goal of opening a welcome center, said Giannettino, was originally part of the Auburn Historical and Cultural Sites Commission's mission statement, and can be found in the city code.
"Today through the efforts of many people, this goal was realized with a world-class facility," he said. "We invite everyone to come check it out for themselves."
Pauline Copes Johnson, Harriet Tubman's great-great-grandniece, was also present and helped unveil a statue of Tubman donated by George and Mary Cuthbert and their children. 
Welcome Center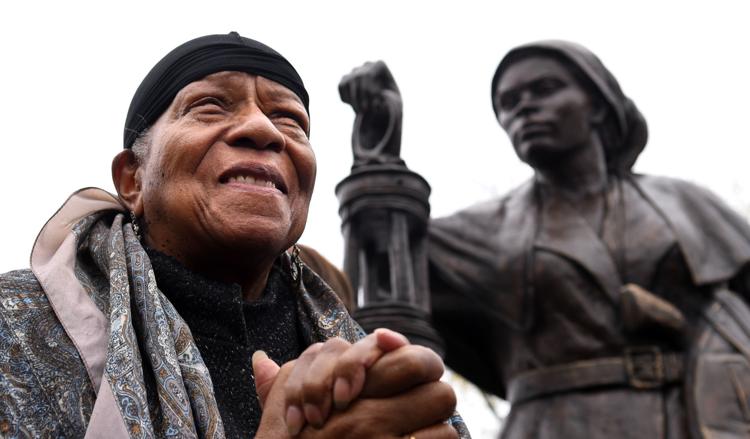 Welcome Center 2.JPG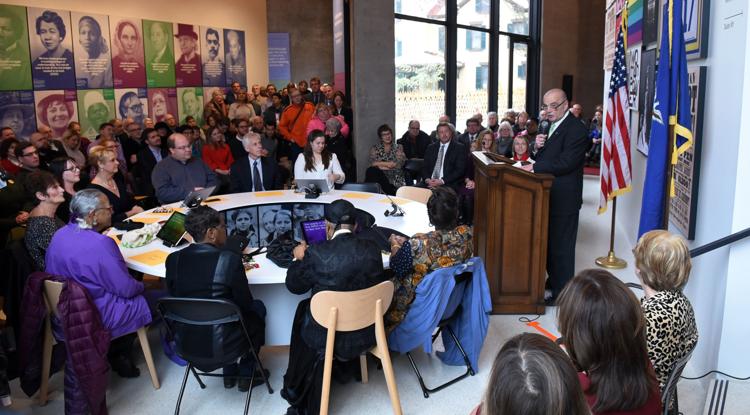 Welcome Center 5.JPG

Welcome Center 3.JPG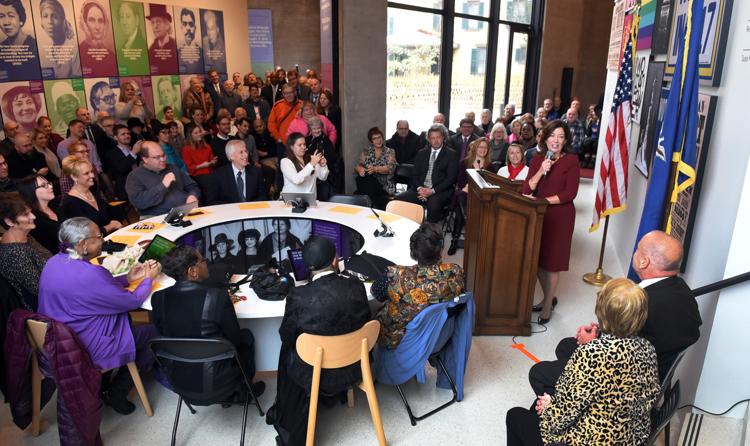 Welcome Center 4.JPG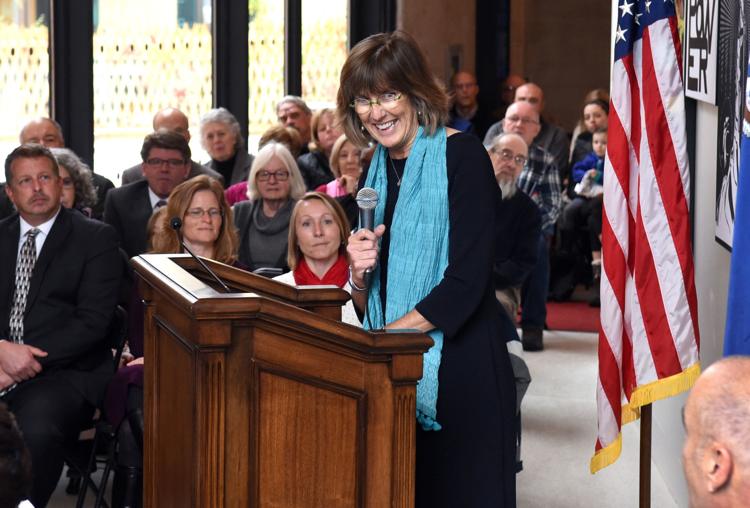 Welcome Center 6.JPG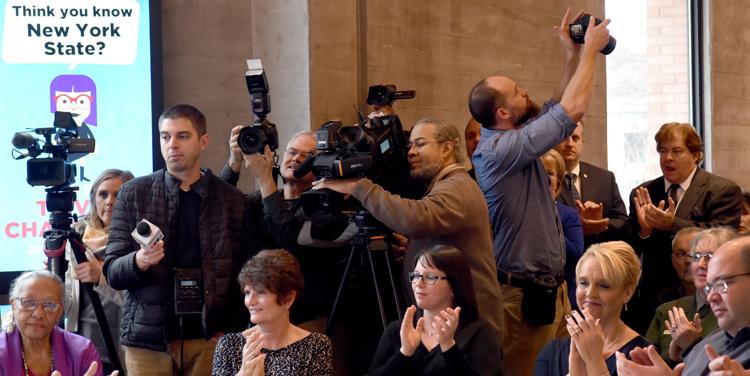 Welcome Center 7.JPG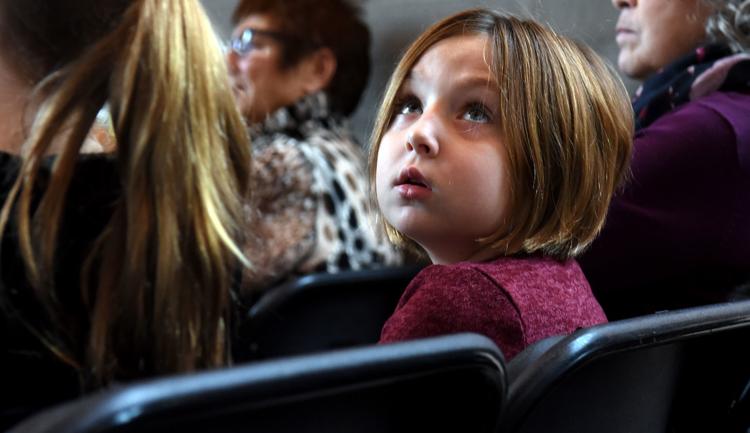 Welcome Center 8.JPG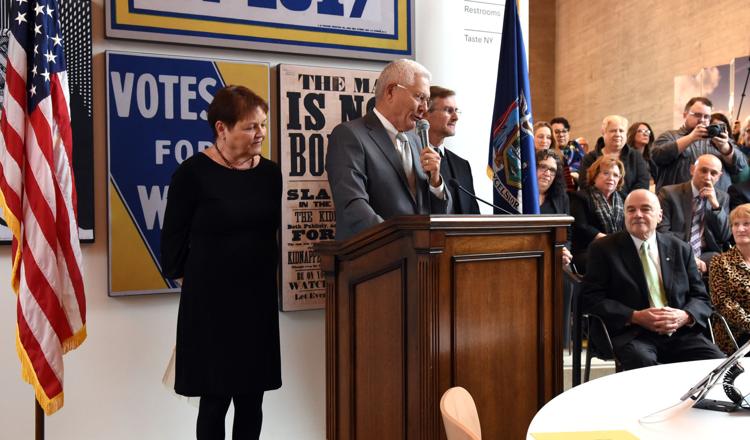 Welcome Center 9.JPG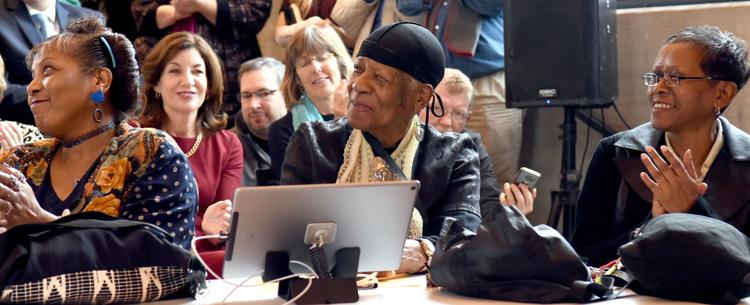 Welcome Center 10.JPG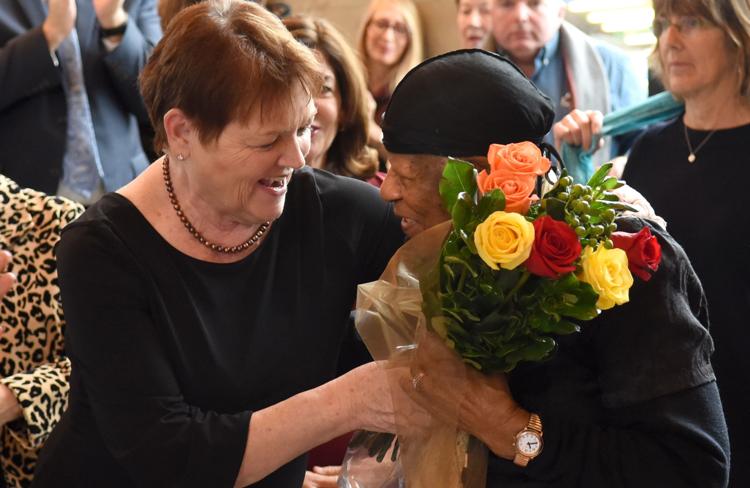 Welcome Center 11.JPG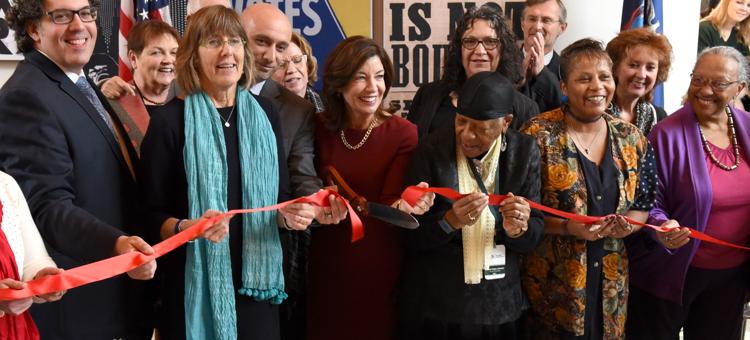 Welcome Center 12.JPG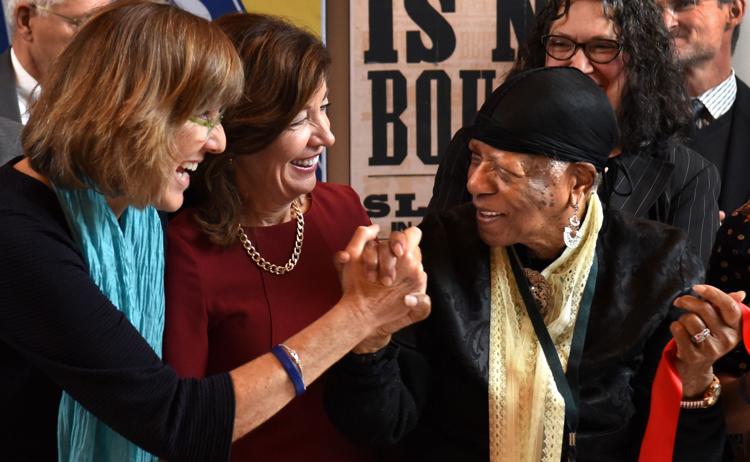 Welcome Center 13.JPG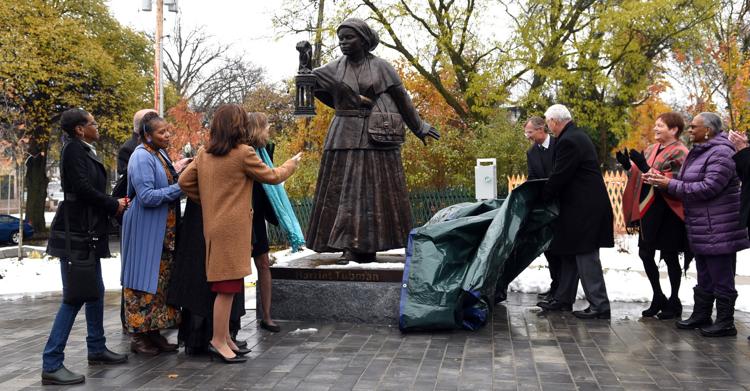 Welcome Center 14.JPG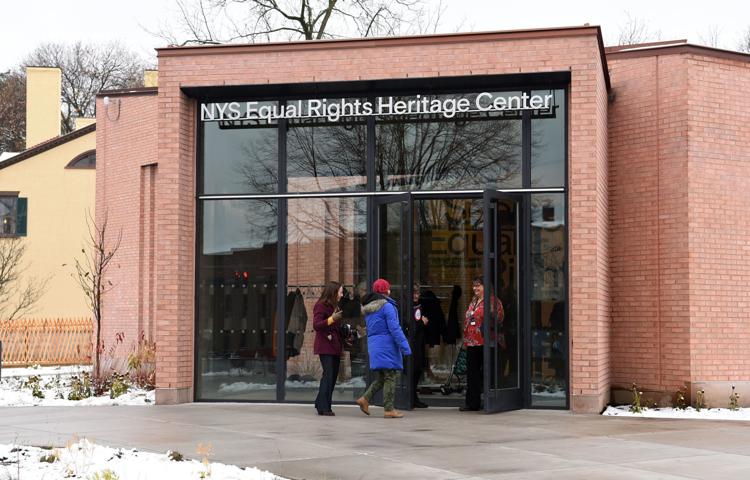 Welcome Center 15.JPG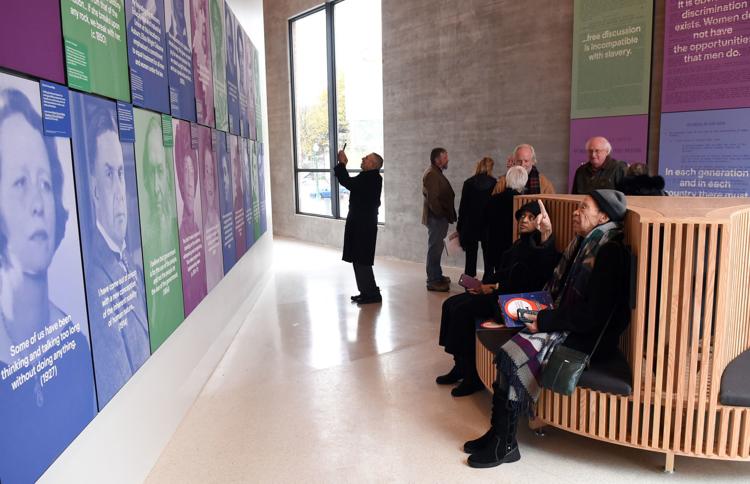 Welcome Center 16.JPG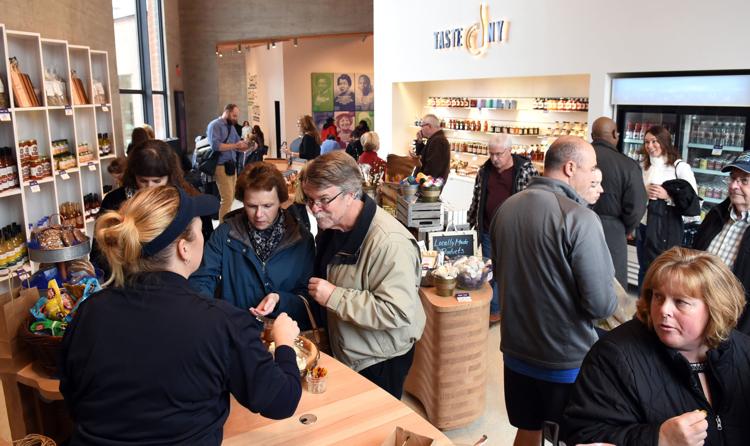 Welcome Center 17.JPG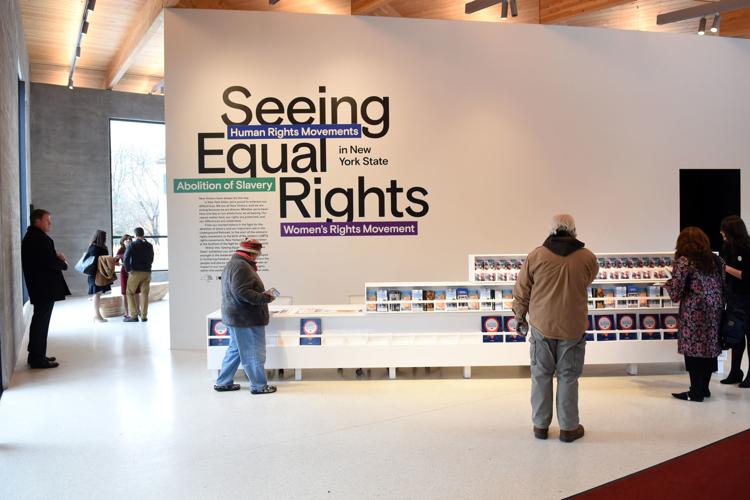 Welcome Center 18.JPG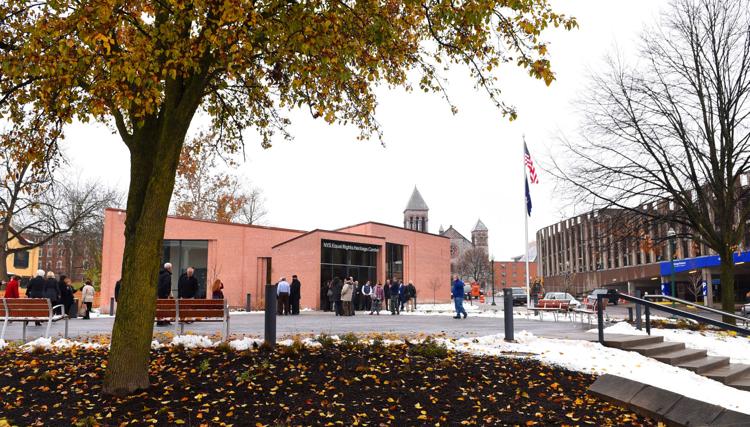 Cayuga County judge 'reluctantly' sentences woman to probation for deadly crash
AUBURN — A North Syracuse woman who killed two people and injured three others in a car crash last year was sentenced to five years of probation in Cayuga County Court Tuesday morning.
In June 2017, Kadesha Dunham, 25, attempted to pass a concrete truck on Franklin Street Road in Sennett. On Dunham's third attempt to pass the truck — in a no passing zone on a blind hill — she smashed head-on into an eastbound pickup truck. The pickup truck's driver, William Curtis, of Skaneateles, attempted to avoid the collision but could not.
Dunham's front seat passenger, Terrel Jackson, 29, of Syracuse, was pronounced dead at the scene. Dunham and 2-year-old backseat passenger Iy'Leiah Noreault were flown by helicopter to University Hospital in Syracuse. The day after the accident, state police announced that Noreault died, and Dunham was in critical condition.
Dunham's own 3-year-old son was also in the back seat and was paralyzed as result of the accident. Noreault's mother, Shandelle Benjamin-Noreault, 30, who was also in the back seat, and Curtis, the pickup driver, both sustained non-life-threatening injuries.
In July, Dunham pleaded guilty to two counts of criminally negligent homicide, class E felonies, and three counts of third-degree assault with criminal negligence, class A misdemeanors. The felonies carry a maximum sentence of up to four years in prison.
Dunham, who was hospitalized for many months after the accident, sustained a traumatic brain injury during the crash and reportedly has no memory of the accident.
Rome Canzano, Dunham's attorney, said Tuesday that when she "came to" in the hospital months after the accident, she had no recollection of the incident and didn't know people were killed and injured.
Senior Assistant District Attorney Diane Adsit added that Dunham's "life was in the balance" for quite some time. She said that Dunham's grandmother, who she and her son live with, also reported there have been many instances in which Dunham has been confused why her son is paralyzed, and she will have to remind Dunham about the accident and that it was her fault.
"Being reminded of (that) constantly is a hell of its own she has to live through," Adsit said. She added that Dunham is also "living a hell of her own" by being stuck in a body with life-long medical issues.
Due to the severity of her injuries, the Cayuga County District Attorney's office advocated for Dunham to be sentenced to probation with strict conditions including a curfew, no drug or alcohol use, license revocation, compliance with her doctors and a traumatic brain injury program, and a permanent order of protection for the family of Terrel Jackson. The DA's office consulted with the families of the victims in reaching this recommendation.
Another factor in the recommendation is that the traumatic brain injury program Dunham is currently in does not allow those who have been incarcerated to participate, so she would lose eligibility if sent to prison.
The DA's office also previously reported that a sentence of probation would provide "greater control over" Dunham's behavior for a longer period of time than sentencing her to prison, as she would likely be given immediate medical parole if she was sent to a state correctional facility.
"This is an incredibly difficult case for me," Judge Thomas Leone said in court Tuesday. "I'm losing some sleep over this one."
Dunham was originally in court for sentencing on Oct. 30, however, at that time Leone said he "cannot in good conscious" go ahead with the agreed upon sentence. He was "disturbed" by Dunham's pre-sentence report as he saw no evidence of remorse from Dunham, and she admitted to using marijuana on a regular basis until mid-September. At that time Leone vocalized that he saw two options — sentence Dunham to prison that day, or adjourn the case so he could see Dunham's medical records and documentation of her TBI as he didn't have any of those files.
Jackson's mother, Maryann Donalson, also spoke at court in October, advocating for Dunham to be placed on probation.
"You took the breath out of me when you took my son," Donalson said through tears. "He was a father, he was a brother and he was my child."
She said that what Dunham did was "reckless" and that in "stupidity" she was responsible for the lives lost. She expressed, however, that "there is nothing to gain from her being in prison." If Dunham were sent to prison, and could no longer get the medical attention she needs, Donalson said that would be another life lost and she didn't want that for Dunham nor her parents.
"I'm begging you to be OK with (probation)," she told Leone. "I'm at peace with it. ... It's not for me to judge her anymore, I left that to God."
"You're an incredible woman, I'll say that," Leone said following Donalson's testimony. "Unfortunately, I'm not on her level of forgiveness," Leone added before adjourning sentencing until Nov. 13.
During the sentencing, both Canzano and Adsit acknowledged the difficulty of the case, as well as Leone's concerns, but continued advocating for a sentence of probation.
"If Kadesha walked away from this crash uninjured, I'd be the first person advocating for prison," Adsit said Tuesday. "Prison is not the answer to this case."
Adsit also shared that Benjamin-Noreault, who lost her 2-year-old daughter, was "very vocal and angry" that they wanted to prosecute Dunham, as she saw it as an accident and felt "somewhat responsible" as she encouraged Dunham to pass the truck.
Canzano added that Dunham's lack of expression of remorse is a function of her injury from the accident.
"I'm remorseful for what I've done, it was a stupid decision," Dunham said on Tuesday.
After hearing from both sides, Leone said he was still "on the fence" and asked to hear from Cayuga County Probation Supervisor Kelly Murphy.
Murphy said that the needs of the defendant and the needs of the victims trying to heal are clear.
"Right now the defendant is living in her own prison, mentally and physically," Murphy said, adding that sending her to prison wouldn't help anybody.
Leone said this was one of his most difficult cases in his 12 years serving as the Cayuga County judge, and that he was taking into account all Dunham's medical needs, the lives lost, the reality that prison would not mean more control over Dunham and the fact that he'd been "begged" to sentence her to probation.
"It is with great reluctance that I will go along with the recommendation of the people," Leone said before sentencing Dunham to five years of probation.
N. Cayuga County now under winter storm warning; up to 15 inches possible
Northern Cayuga County could get hit with as much as 15 inches of of lake-effect snow by Wednesday afternoon.
The National Weather Service in Buffalo on Tuesday issued a winter storm watch for northern Cayuga County, eastern Wayne County and western Oswego County for 7 p.m. Tuesday through 6 p.m. Wednesday.
The NWS upgraded from a watch to a warning at around 1 p.m. Tuesday. The agency said that heavy lake-effect snow is expected, with accumulations of 6 to 15 inches possible in the most persistent bands.
Travel could become "very difficult to impossible" in those areas and the hazardous conditions could impact the Wednesday morning commute, according to the weather service.
Man sentenced for using Auburn relatives' identities to steal around $175,000
AUBURN — A Seneca Falls man was sentenced to five years of probation for stealing about $175,000 from his Auburn relatives.
A Seneca County man has been charged with eight felonies for using false identities to withd…
"It's kinda like he went on a spree in different states all at the same time," Elkovitch said in Cayuga County Court Thursday.
"I take full responsibility for my actions, it was wrong ... I shouldn't have done it," said Tortorello, who resides at 312 Gravel Road, Seneca Falls, on Thursday.
AUBURN — In June 2015, Raymond Tortorello Jr. went to the bank to obtain a loan, but he took…
Cayuga County District Attorney Jon E. Budelmann said Tortorello's grandparents said in a victim impact statement that they "suffered a broken heart" due to the crime.
"Identity theft in any form is really a tragic crime," Judge Thomas Leone said, adding that taking advantage of one's own grandparents was "despicable."
Tortorello was sentenced to the agreed-upon sentence of 5 years probation and ordered to pay about $1,500 in restitution, which may be subject to change within the next 60 days.
New $10 million Auburn welcome center to open next week
After weeks of anticipation, the Equal Rights Heritage Center in downtown Auburn has released its opening date.
The $10 million welcome center on South Street will host a grand opening at 10 a.m. Tuesday with a "special unveiling," according to a Friday news release. State Parks Commissioner Rose Harvey, Auburn Mayor Michael Quill and several state and community leaders will be present.
Quill had announced last week that the center was almost complete, but needed a couple more weeks to finish construction — which began in February. At that time, finishing touches, including a new statue of Harriet Tubman in the building's courtyard, were still in the works.
Gov. Andrew Cuomo announced the project last year. It's being funded through the state's $500 million Upstate Revitalization Initiative for the central New York region. He said that the center will pay tribute to historical figures with area connections such as Harriet Tubman and William Seward, who lived in Auburn and fought for equal rights.
"We kind of like to say that the center is the welcome mat ... and Auburn (and) the region itself is actually the museum exhibits to go see," said Visitor Experience Manager Courtney Rae Kasper in October.
Kasper said that the center will be a hub for everything going on at the historical and cultural sites in Auburn and Cayuga County.
She described the center as an interactive experience, filled with exhibits detailing an overview of equal rights throughout the state, listening booths, a social justice video table and various iPad components. From the center of the ERHC, Kasper said there are large picture windows that highlight sites such as the Seward House and Memorial City Hall. The hope is the windows will spark people's interest and encourage them to experience the sites for themselves.
Following the opening, the center's proposed hours will be 9 a.m. to 5 p.m. Monday through Friday, and 11 a.m. to 4 p.m. Saturday and Sunday.