The Citizen's top 10 most-read stories of the week. 
Auburn man who toured with Black Sabbath dies after auto accident
Peter Restey, an Auburn native who toured the world as a technician with Black Sabbath, Manowar and other musical acts, passed away June 10. He was 62.
According to a death notice submitted by Langham Funeral Home, Restey passed away at Upstate University Hospital as a result of injuries sustained in a June 4 auto accident.
Auburn Police Chief Shawn Butler said Thursday that the single-vehicle accident occurred at about 2:23 a.m. that Tuesday on Osborne Street near Elizabeth Street in Auburn. However, Butler continued, the department is actively investigating the accident and is therefore unable to provide any further information about it.
Restey sustained broken ribs and two collapsed lungs as a result of the accident, according to his Facebook page. He frequently posted there while recuperating at Upstate, until the day he died.
According to a story in The Citizen published Nov. 5, 1980, Restey grew up on Dunning Avenue and attended school at SS. Peter and Paul Ukrainian Catholic School, Auburn High School and Cayuga Community College. He was a student of organ and guitar. After selling some equipment to Black Sabbath bassist Geezer Butler, Restey began touring with the legendary metal band in June 1980.
His responsibilities included managing flame propellers and pyrotechnic explosions, according to the story. Joining Restey on the road was fellow Auburnian Joey DeMaio, who would go on to form Manowar that same year. The Black and Blue Tour, as it was known because it also included Blue Öyster Cult, would take Restey across America, Japan, Australia, New Zealand and Europe.
Restey's music career would also take him on tour with Manowar, as well as Ronnie James Dio, Judas Priest and several other acts. In addition to pyrotechnics, he also worked as a guitar and drum technician, stage manager and more. Since his passing, Restey's Facebook page has become a memorial wall filled with tributes from friends and peers in the music world.
A GoFundMe has been set up to help Restey's daughters, Maryjane Cornacchia and Virginia May Restey, with funeral expenses. It can be found by searching for "Peter Restey Family Memorial Fund."
Man wanted in Auburn bank robbery investigation; considered armed and dangerous
A man is wanted for his alleged role in the armed robbery at Generations Bank in Auburn, police said Thursday.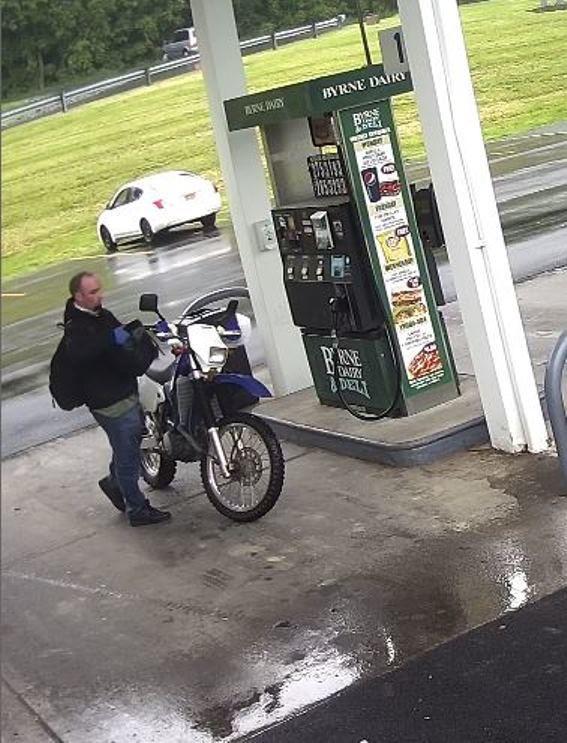 The suspect has been identified as Dustin W. Hall, 31. The Auburn Police Department provided a security camera image taken from a Byrne Dairy gas station showing Hall with the same motorcycle seen near the bank June 5 — the day of the robbery. 
The motorcycle has been recovered, police said. 
Hall is wanted for first-degree robbery. The robbery occurred at approximately 4:25 p.m. Wednesday, June 5, at the Generations Bank branch on North Seward Avenue. 
A man with a pistol and a bandana covering his face entered the bank and demanded cash. He left the bank with an undisclosed amount of money in an orange Kinney Drugs bag. 
Police haven't recovered the gun used in the robbery. 
Hall is considered armed and dangerous. Police said he is 5 feet 8 inches tall, weighs 160 pounds and has brown hair. His last known location was North Syracuse. He has ties to Auburn and Syracuse. 
The department advises the public to not approach or attempt to apprehend a wanted subject. 
If you know Hall's location, call the Auburn Police Department at (315) 253-3231. Tips can be submitted on the department's website. Calls and tips can remain anonymous. 
Driver hurt, no children on board, in school bus crash that shut down Route 20 in Sennett
A Skaneateles Central School District bus with no passengers on board crashed on Route 20 just east of Auburn Tuesday afternoon.
Cayuga County 911 said that the bus crashed shortly after noon in the town of Sennett after it drifted off the road.
Police on the scene said the bus was traveling in the eastbound lane of Route 20 when it began drifting off the road near the intersection with Swamp Road. The driver tried to correct but lost control of the bus and hit a utility pole.
The driver had what appeared to be minor injuries and was transported by ambulance to be checked out, police said.
Route 20 was closed to traffic in both directions for more than an hour between Auburn and Skaneateles in the area of Beech and Swamp roads in Sennett. All lanes were reopened at 1:40 p.m., the state Department of Transportation said.
In addition to emergency responders, utility workers were on the scene to repair fallen wires.
Skaneateles district Superintendent Lynda Quick said the bus had been heading back to Skaneateles when the incident occurred. Quick did not identify the driver and said the cause of the crash had not been determined Tuesday afternoon.
Auburn police: Have you seen this missing person?
The Auburn Police Department is searching for a 46-year-old man who has been missing since June 8.
In a press release issued Saturday morning, APD asked for the public's help locating Christopher Cornall. Police said Cornall was reported missing from Auburn on June 8 but they believe he may be in the Moravia area. Cornall left his residence "on his own accord," according to the press release.
Police said Cornall may be operating a red 2007 Nissan Titan pickup truck with a New York license plate numbered HAJ-7642.
Anyone with information that could help in the search is asked to contact the APD at (315) 253-3231. Call may remain anonymous.
Auburn mayoral candidate, charged in January with resisting arrest, may sue city
An Auburn mayoral candidate may file a lawsuit against the Auburn Police Department, claiming he was unlawfully arrested and imprisoned. 
Brett Tracy II, 23, a candidate in Auburn's upcoming Republican mayoral primary race, has filed a notice of claim against the city, saying he was harassed and assaulted by Auburn police officers last winter in their response to a noise complaint at his apartment.
Tracy, president of the Cayuga County Landlord Association, said that in January, a group of police officers came to his residence responding to a noise complaint. Tracy said that when he let the officers inside, they told him he was being arrested for disobeying the city's noise ordinance. He said a radio, turned on by his father, had been playing in his home. 
For disobeying the ordinance, Tracy thought he would have been issued an appearance ticket rather than being placed under arrest. Documents filed with Auburn City Court show that Tracy was charged with violating the noise ordinance and resisting arrest.
In court records, officers said that Tracy's neighbors repeatedly called the police as they could hear music from the street. Police responded to Tracy's home three times, each time advising him to turn the music down. Eventually, when he was told he was being arrested, Tracy pulled away from the officers several times. The report says it took three officers to take Tracy down for cuffing, and that Tracy had been trying to free himself. 
Tracy disputes that account, saying he had been cooperating the whole time; nonetheless, he said, the officers "beat" him in his home.
Carl DePalma, Tracy's attorney, filed the notice of claim with the city clerk's office in April, an initial step that preserves an opportunity to proceed with a lawsuit. The notice is requesting the city to pay for Tracy's injuries — a spinal injury, contusion to Tracy's hand and soft tissue damage to his neck — and the loss of "valuable time from employment." The notice also says the city "failed to train and supervise" the officers who responded to the noise complaint. 
The officers had "negligently, recklessly, intentionally and maliciously manhandled (Tracy), tossing him around and yanking him up without justification, both before he was taken into custody and after ... and continuing to abuse, harass and assault him while was restrained," the notice reads. 
Tracy, in an interview this week, told The Citizen that surveillance cameras at his home captured video of the incident. "The lies are all going to come out," he said. 
At this time, because a notice of claim was filed, Auburn Police Chief Shawn Butler said he could not comment on the incident. 
Tracy had also been arrested for an unrelated incident in September, where he had been charged with endangering the welfare of a child. According to a police report in that case, Tracy had a child with him when he drove to an address to "engage in a physical altercation with the resident." 
Tracy told The Citizen that he's "not that way," and believes the legal cases should not disqualify him from being elected mayor.
"I feel like if anyone meets me, they'll see I'm a mild-mannered person," he said. 
Tracy said that he plans on taking the matter over the noise ordinance to trial and that "people should be standing up for their rights." As a relative of people in law enforcement and in the military, Tracy said he does not disrespect police officers. He also said he'd like more officers to join APD, saying the department is insufficiently staffed. 
Tracy is up against Cayuga County Legislator Tim Lattimore in Auburn's Republican mayoral primary race. Lattimore could not be reached for comment on Tracy's legal situation.
The primary election is June 25. Lattimore, a former mayor and current Cayuga County legislator, has also secured the Conservative and Independent party ballot lines for the November general election. Incumbent Mayor Mike Quill will be on the Democratic and Working Families party lines.
Auburn man gets 16 to 18 years for 20 crimes, including injuring two police officers
Cayuga County District Attorney Jon Budelmann announced Wednesday that Justin Tillmon was sentenced in Cayuga County Court to 16 to 18 years in prison for 20 crimes, including injuring two Auburn police officers.
Tillmon, 32, was convicted in a jury trial on March 7. The trial lasted almost two weeks, according to the DA's press release.
AUBURN — In January last year, a teen was playing video games in his apartment when the power went out around 10 p.m. Instead of finding a blo…
He was convicted of 20 crimes, including two counts of second-degree assault for injuring two Auburn police officers, class D felonies. 
He was also convicted of first-degree criminal contempt, a class E felony, for violating an order of protection. Tillmon repeatedly called his domestic violence victim, according to the DA's release. 
AUBURN — An Auburn man accused of assaulting a woman and injuring two police officers will remain in jail after a Cayuga County judge denied h…
The Citizen reported that two Auburn police officers were injured while trying to arrest Tillmon in January 2018 after they were alerted to a domestic incident on Washington Street. The victim in that incident was assaulted, thrown down a flight of stairs and locked into a room.
He was sentenced to 14 years, seven on each assault, and two to four years on the contempt charge. He was also convicted of fourth-degree tampering with a witness, second-degree unlawful imprisonment and criminal obstruction of breathing.
Auburn man arrested, faces numerous charges after chase
An Auburn man was arrested this week after allegedly leading a Cayuga County sheriff's deputy on a chase that began in the city and ended in the town of Sennett. 
The incident occurred shortly after 7 p.m. Monday, June 10, near the intersection of Grant Avenue and Brookside Drive in Auburn. A deputy saw a white car driving at a high speed on Grant Avenue. The vehicle's speed was an estimated 70 mph, according to the Cayuga County Sheriff's Department. There were other vehicles in the travel lanes at the time. 
With the patrol car's emergency lights activated, the deputy attempted to intercept the vehicle. But the driver didn't comply and there was a short chase.  
While pursuing the driver, the sheriff's department said the deputy observed numerous traffic infractions. The offenses included reckless driving that put other motorists at risk, according to a news release. 
The chase ended on Miller Road in the town of Sennett. The driver was stopped and taken into custody without incident, police said. 
The sheriff's office said the driver, Devon P. Smigliani, 20, of Auburn, had a suspended New York state driver's license for failing to answer summons in two different counts. 
Smigliani has been charged with first-degree reckless endangerment, a class D felony; third-degree unlawful fleeing a police officer in a motor vehicle, a class A misdemeanor; third-degree aggravated unlicensed operation of a motor vehicle and reckless driving, both traffic misdemeanors. 
His other charges include two counts of speed in zone, failure to comply with a police order, driving to the left of pavement markings, unsafe lane change, illegal use of the center lane, failure to use designated lane, failure to signal and failure to notify the Department of Motor Vehicles of an address change. 
Smigliani was arraigned in town of Owasco Court and remanded to Cayuga County Jail on $2,500 cash bail or $5,000 insured bond. 
He is scheduled to reappear at 5:30 p.m. Monday, June 17, in town of Owasco Court. 
Auburn police resolve missing person case
The Auburn Police Department cancelled the public call for help in locating a 46-year-old man who had been missing since June 8.
The APD issued a call for the public's help finding Christopher Cornall Saturday morning. Police said Cornall was reported missing from Auburn on June 8, and left his residence "on his own accord."
In a press release issued Sunday morning, the APD announced that the case resolved.
The APD will not issue any further information "because of the manner this case was resolved and for the privacy of the family," Auburn Police Chief Shawn Butler said.
APD thanked the public for its help, as well as New York State Police, the Cayuga County Sheriff's Office, New York State Park Police, Onondaga County Sheriff's Office Air One crew and the Moravia Volunteer Fire Department.
'Open for business': Despite Lake Ontario flooding, Fair Haven ready for visitors
Lake Ontario water levels are at a record high. Restaurants are losing outdoor seating space. Boat slips at marinas are underwater. 
The village of Fair Haven in northern Cayuga County was in this position two years ago and the response was the same. 
"We keep telling people that Fair Haven is open for business," said Anita Hadcock, president of the Fair Haven Area Chamber of Commerce. 
The village has an estimated population of 727, but grows in the summer due to day and seasonal visitors. With access to Little Sodus Bay and Lake Ontario, the water plays a primary role in the village's economy.
Boaters dock and dine at waterfront establishments like Little Sodus Inn or Turtle Cove Resort & Marina. Businesses benefit from the influx of visitors. 
There have been challenging times in two of the last three years due to Lake Ontario flooding. The record water levels in 2017, which caused damage to businesses and homes along the bay and lake, were topped last week. 
After the experience in 2017, local officials and property owners were more prepared for flooding this year. But it won't lessen the impact flooding will have on the village. 
Fair Haven Mayor Jim Basile said it's too early to determine whether the flooding is discouraging seasonal visitors from coming this year. They likely won't know for a few weeks whether fewer people will visit the village over the summer. 
Basile and Hadcock said one factor that could affect business is the 5 mph no-wake zone within 1,000 feet of the shoreline. The order was issued by Gov. Andrew Cuomo to reduce the impact of high water levels on waterfront businesses and homes. 
Municipalities can set a lower speed limit to prevent wave action, but it can't be higher than 5 mph. 
"Hopefully they'll still come and do stuff just outside the channel," Basile said. 
A major attraction in the village is Fair Haven Beach State Park, the largest state park in Cayuga County. When flooding occurred in 2017, the park remained open and drew more visitors than it had in 2016. 
The beach, as it was two years ago, is smaller because of flooding. It remains open to the public. Dan Keefe, a spokesman for the state Office of Parks, Recreation and Historic Preservation, said the park's boat launch and camping sites are also open. 
Swimming opened at the park for Memorial Day weekend and will continue every weekend until June 15, Keefe said. The park will then shift to a seven-day swim schedule every week during the summer. 
"At this time, we do not expect swimming to be impacted, just a smaller beach area due to high water," he added. 
The state park took action to protect cottages, parking areas and roads from rising water. Sandbags were placed and pumps are in use to keep the parking lot dry. 
Other Fair Haven businesses, though, reported that the flooding is having an adverse impact on their operations. 
Brian DiBernardo, owner of Turtle Cove Resort & Marina, said 16 boat slips at the marina that would be usually rented during the season are underwater. Stays at the resort's accommodations, which include a waterfront apartment, cabins and a cottage, are down this year. 
The restaurant portion of DiBernardo's business is "holding its own," he said. But he's concerned that his sales are going to decline over the summer. 
"The recreational boaters in 2017 still kind of came, I think, because they didn't know what a flood in Fair Haven meant exactly," he explained. "Now they know what it means." 
When DiBernardo contacted The Citizen, he noted that a sandbag wall protecting his business from the high water levels was nearly 3 feet high. However, the water was about four inches from the top of the wall. 
He received a message that the National Guard had a work order to come rebuild the wall. Basile confirmed that the National Guard was brought in to reinforce the sandbag barrier. 
Fair Haven business owners and elected officials agree that action must be taken to prevent future flooding. They blame the International Joint Commission, a bi-national agency that oversees boundary waters between the U.S. and Canada, and its adoption of Plan 2014 to regulate Lake Ontario water levels. 
DiBernardo believes the commission should place a moratorium on Plan 2014 and revert back to the previous regulatory structure. Basile, in past interviews with The Citizen, has shared that stance. 
They also say it's important for the commission to recognize earlier that water levels could be high in the spring. DiBernardo remarked that they could see in November that the water levels were high. 
After the flooding in 2017 and again this year, the commission hasn't said the high water levels are due to Plan 2014. Frank Bevacqua, a spokesman for the commission, said last week that the flooding is due to record wet weather in the Great Lakes Basin. 
Business owners and local officials don't dispute that there has been a lot of precipitation which contributes to the flooding. But they continue to argue that Plan 2014 worsens the situation for shoreline communities. 
State Sen. Pam Helming, who represents Wayne County and northern Cayuga County, launched a petition calling for the repeal of Plan 2014. She also met with Cuomo and other lawmakers who represent Lake Ontario communities to discuss ways to prevent future flooding. 
Cuomo established a task force to develop recommendations for improving the waterfront infrastructure and boosting the economies along Lake Ontario. Helming, R-Canandaigua, supports that effort. 
"Everyone will have a seat at the table and will be able to contribute to what is the plan for the community? What does the community need in terms of assistance?" she said. 
Fair Haven Flooding.JPG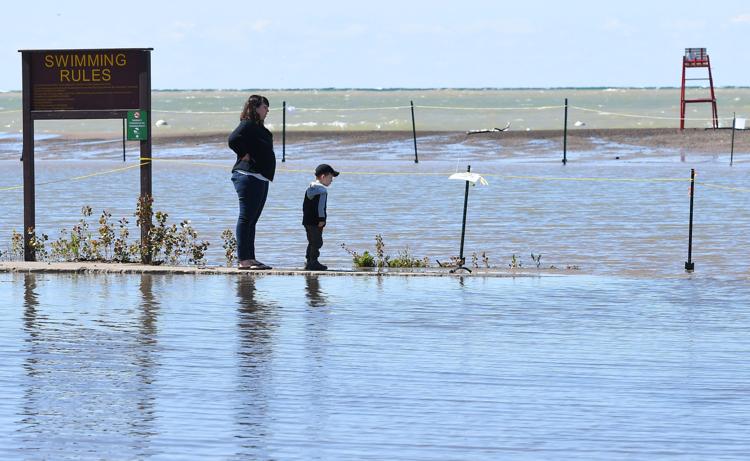 Fair Haven Flooding 2.JPG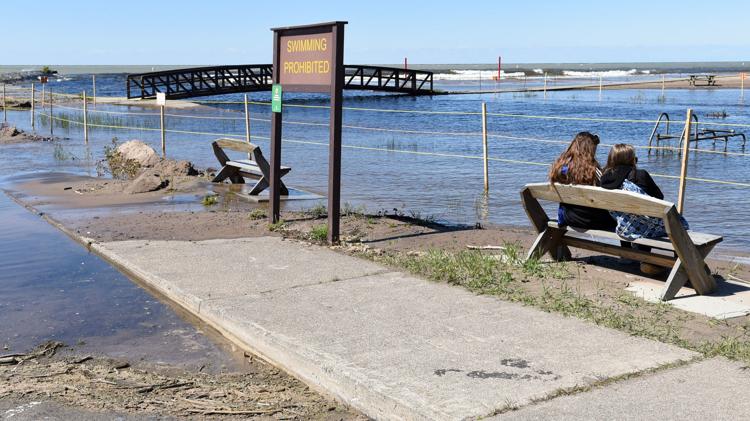 Fair Haven Flooding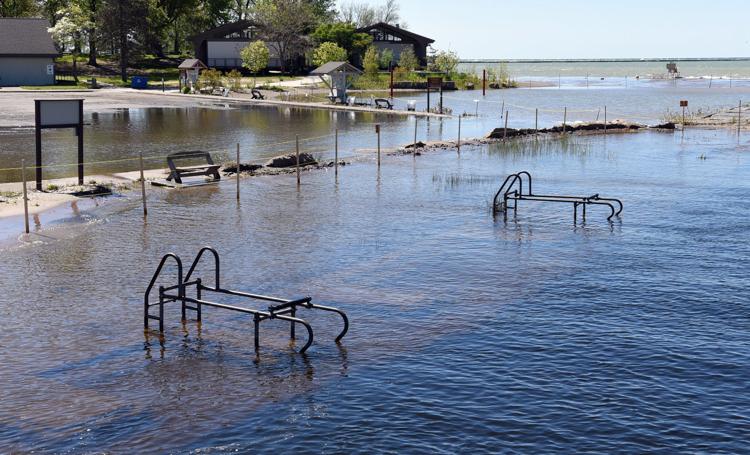 Fair Haven Flooding 4.JPG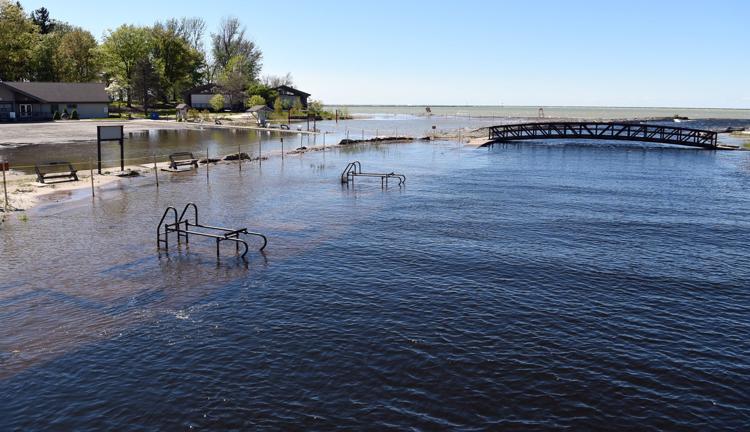 Fair Haven Flooding 5.JPG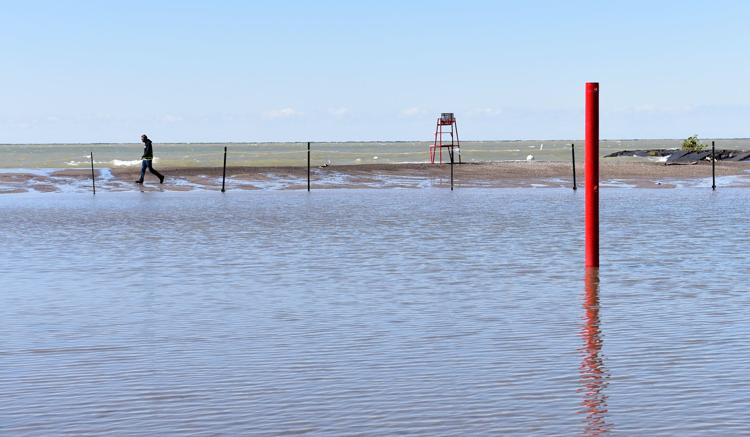 Fair Haven Flooding 6.JPG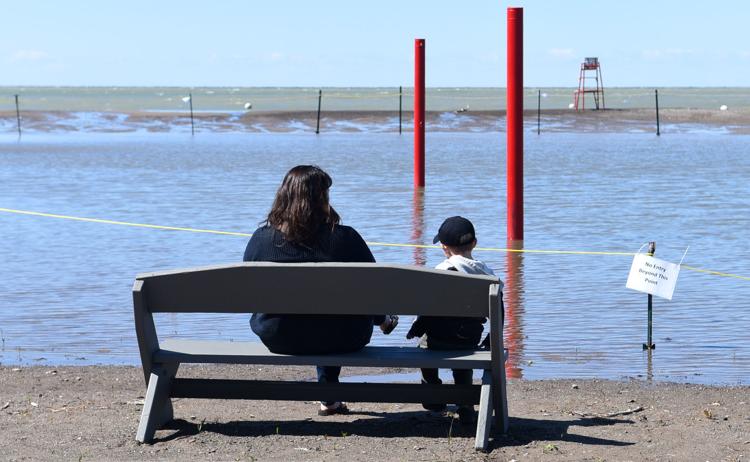 Fair Haven Flooding 7.JPG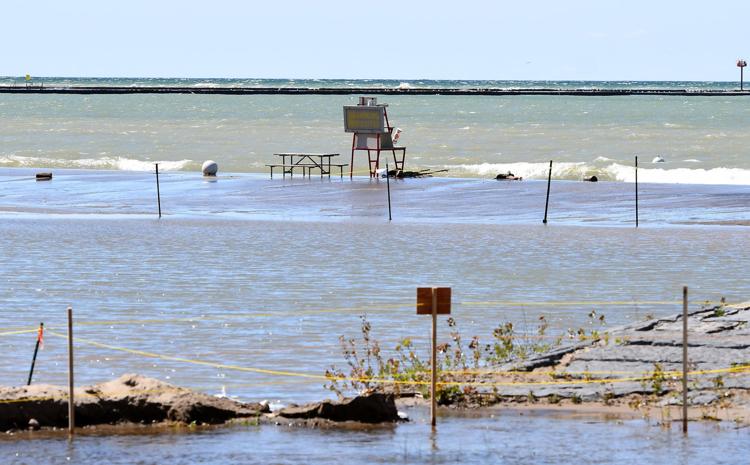 Fair Haven Flooding 8.JPG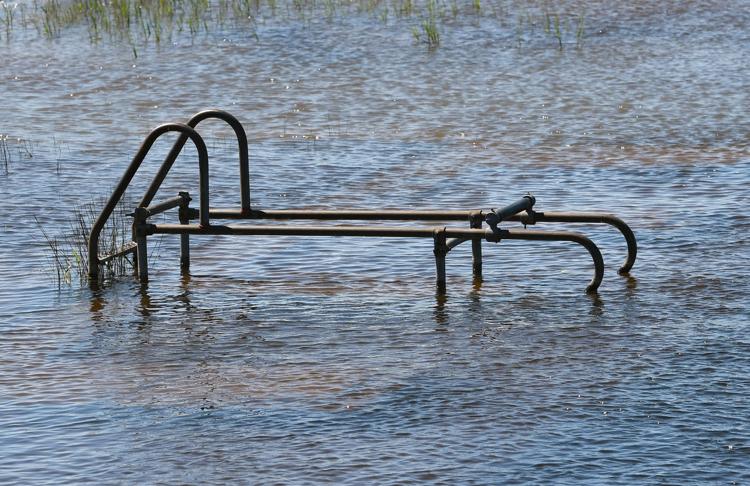 Fair Haven Flooding 9.JPG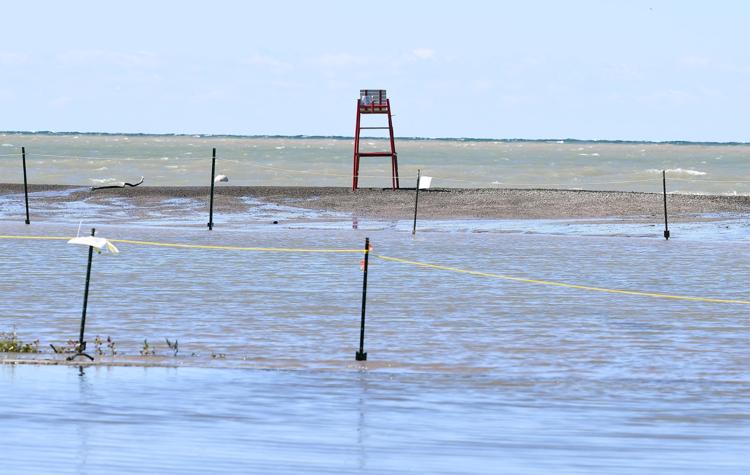 Fair Haven Flooding 10.JPG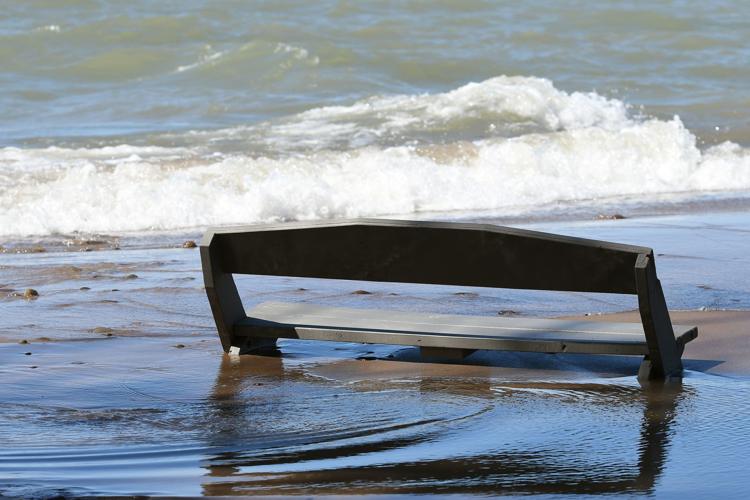 Fair Haven Flooding 11.JPG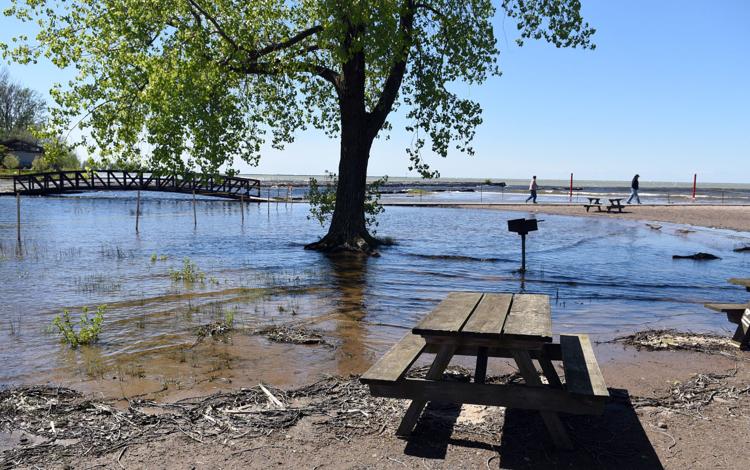 Fair Haven Flooding 12.JPG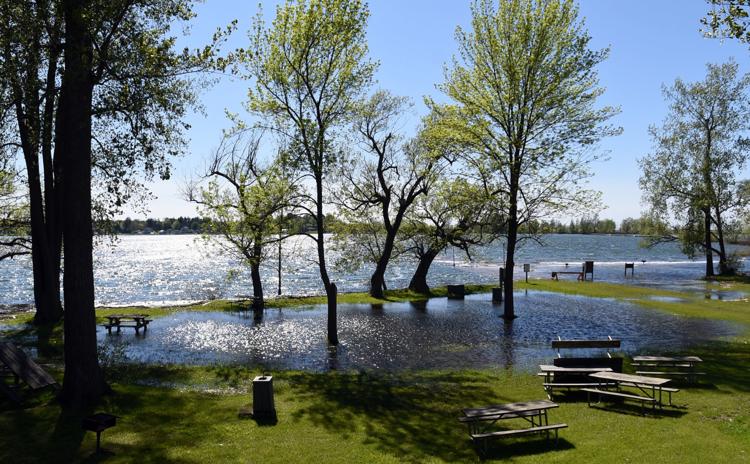 Fair Haven Flooding 13.JPG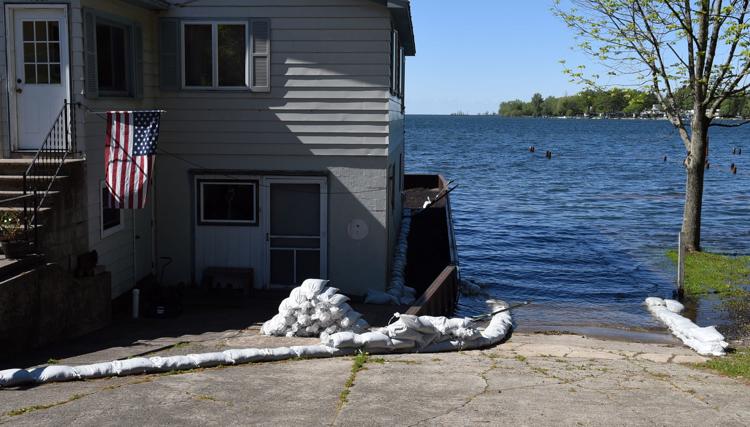 Fair Haven Flooding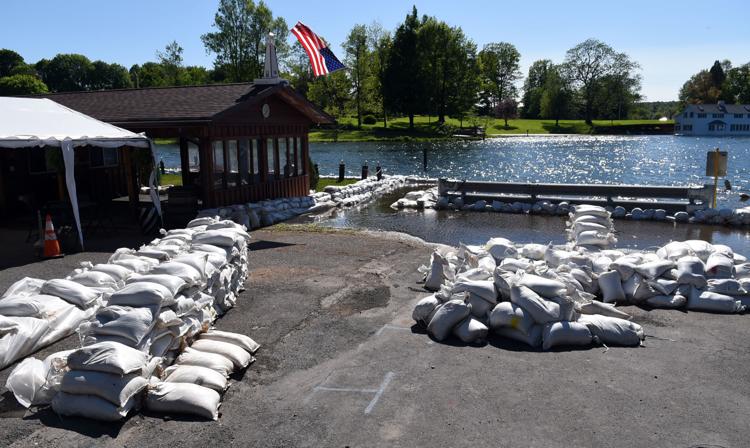 Fair Haven Flooding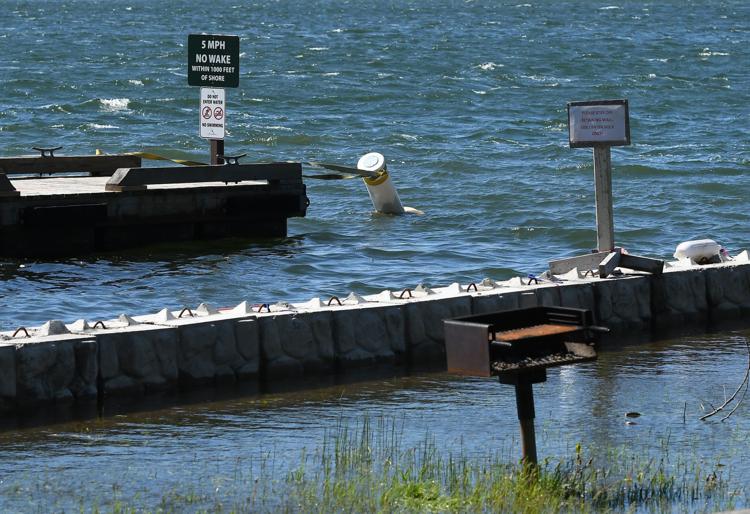 Fair Haven Flooding 16.JPG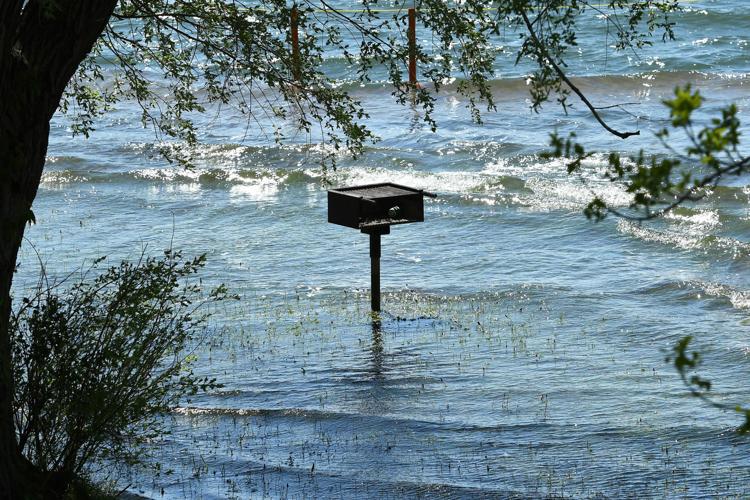 Fair Haven Flooding 17.JPG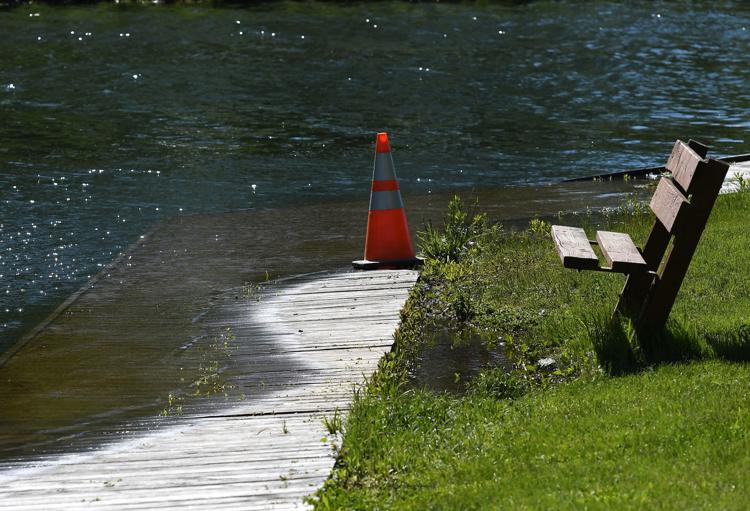 Fair Haven Flooding 18.JPG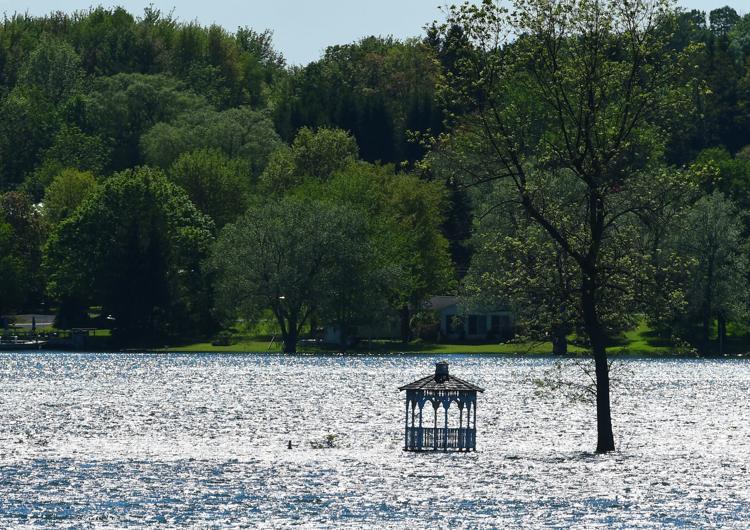 Fair Haven Flooding 19.JPG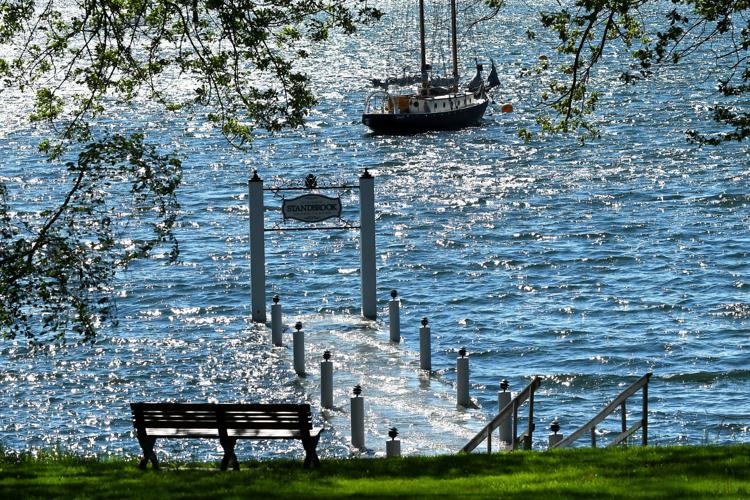 Fair Haven Flooding 20.JPG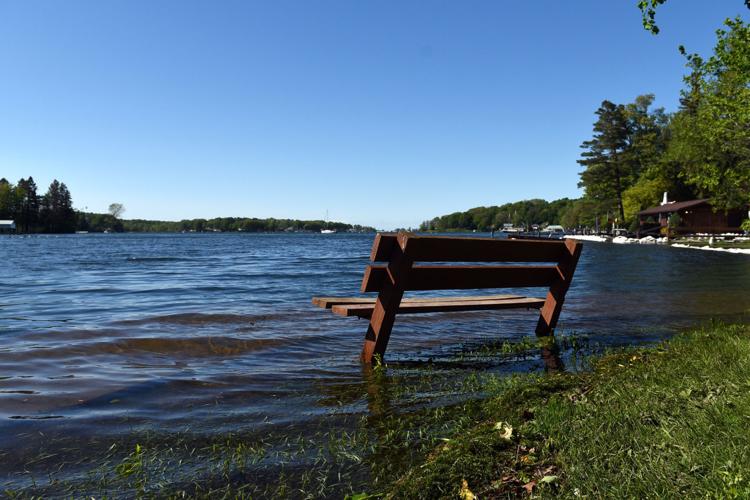 Review: 'Grease' at Merry-Go-Round puts new paint on an infectious old ride
The Rydell High of the Finger Lakes Musical Theatre Festival's "Grease" looks refreshingly different. But it sounds the same — for better and, sometimes, for worse.
The first show of the 61st season at the Merry-Go-Round Playhouse visits the cliquey 1959 school setting for the third time on that stage. It's the same classic story: When another semester at Rydell begins, greaser Danny Zuko (Michael Notardonato) is stunned to find that his summer fling, Sandy Olsson (Heather Makalani), has transferred there. As Danny and Sandy try to reconcile his street criminal ways with her virtuous ones, his T-Bird friends and their Pink Ladies counterparts face many of the travails of their time: beauty school, unplanned pregnancy, fixing up an old car. And accompanying them, of course, is one of the most iconic soundtracks in musical theater, from "Summer Nights" and "You're the One That I Want" to "We Go Together" and "Greased Lightnin'."
If I had to guess, the casts of the 1983 and 1998 productions of "Grease" at Merry-Go-Round probably resembled the Italian-American faces of the 1978 John Travolta-Olivia Newton-John starrer. Most casts do. This season's opener, however, looks much more diverse. There are several performers of color, from the featured roles to the modest ensemble, and that makes this production of "Grease" not only more representational, but positively more modern. And spare me any lines about that same diversity being unrealistic: It's "Grease," so chill. (More on that later.)
Still, "Grease" is the word — so that cast nevertheless dons the leather jackets and cherry varsity letters of Rydell High. And from their wardrobe to the slick dos and bowtied curls atop their heads, the festival's visual game is polished as ever in "Grease." The set is particularly dynamic, pairing a catwalk with window panels that director Igor Goldin puts to creative use for choreography and scene setting. There's even a real car, Greased Lightnin' itself, that's carefully dollied onto the stage through one of those panels by a crew member wearing coveralls and motor oil.
The cast does more than look their raging hormonal part, though. They smile, kick and hand jive their way through Phil Colgan's choreography with youthful zip. They also sing their butts off, if only because the audience knows the lyrics so well that the cast risks being drowned out. Makalani's wrenching turn on "Hopelessly Devoted" is the show's musical highlight, but everyone has their moment, such as Travis Przybylski's Roger on the goofball ballad "Mooning." And the cast shares a certain comedic chemistry, even if Notardonato and Makalani struggle to spark a romantic one.
Maybe it was the sweat still glazing their faces, but Megan Kane and Nick Martinez think at …
That's not really the fault of the leads, though. Because as a show, "Grease" just doesn't have that much meaning. It's got a '50s setting, which easily seizes the imagination of nostalgic American audiences, as well as an unrivaled collection of earworms. But after that, all "Grease" has is a weak story and queasy stereotypes. If Notardonato and Makalani can't sell their characters' romance, it's because said romance is kind of a junker. Sandy's arc, namely, is all over the road: She forgives Danny off-stage for winning the "High School Hop" with another woman and kissing her on the dais, then fights off his advances at the drive-in, then decides she just needs to loosen up and dress like him and his hoodlum friends? Did I miss something — or did "Grease"?
And therein lies the challenge of producing musical theater canon in our more culturally literate present. The festival can make the show's cast more diverse, and commendably so. But it's a taller order to make its story more coherent, or apparently, even to cut its cheap jokes about weight and sexuality. Because in "Grease," those bumps are part of the ride. Nostalgia for the show's setting has become nostalgia for the show itself, the kind that has to gloss over noxious lines like "Did she put up a fight?" Everything about the show just goes together like — well, you know.