Weekly top reads: Auburn parking garage fire, prisons in Cayuga County won't close, Wells College commencement
The Citizen's top 10 most-read stories of the work week. 
Police: Cayuga County man built nearly untraceable guns with parts ordered through the mail
An Owasco man has been charged after police said they found multiple handguns, rifles and high capacity ammunition magazines in his home.
According to the Cayuga County Sheriff's Office, a three-month investigation found that Anthony Ranauro, 32, of 7133 Owasco Road, had been placing orders to an international company for fake identification documents. Separate information later obtained by the Bureau of Alcohol Tobacco and Firearms confirmed that Ranauro had also been ordering weapon parts through the mail. 
On May 10, Cayuga County Sheriff's Office detectives, ATF agents and a member of the New York State Police located and interviewed Ranauro. At that time, multiple illegally possessed handguns, rifles and high capacity ammunition magazines were seized from Ranauro's home. Some of the weapons had been built with parts lacking serial numbers, making them nearly impossible to trace, police said. 
Ranauro, who is employed as an unarmed guard for a private security company, was charged with two counts of second-degree criminal possession of a weapon, and two counts of third-degree criminal possession of a weapon, all felonies. Detective Lt. Frederick Cornelius said Wednesday that police are still investigating and that Ranauro has not yet been charged for obtaining the fraudulent identification documents. 
Ranauro was arraigned at Owasco Town Court by Judge Mark DiVietro and remanded to Cayuga County Jail in lieu of $6,000 cash or $12,000 bond. He is scheduled to reappear in Owasco Town Court June 10. 
Anyone with information is asked to contact Detective Sgt. Robert Franklin at (315) 253-1132 or the main sheriff's office line at (315) 253-1222. Anonymous tips may be left at the office's website at cayugasheriff.com. 
Auburn-area Babe Ruth baseball park abandoned, faces uncertain future
What began as a dream more than three decades ago is now, as former Auburn Babe Ruth League President Dick Gagliardi described it, a ghost town. 
Veterans Memorial Park in Aurelius sits idle. The ballpark, which opened in July 1986, hasn't been used for two years. There are weeds in the baselines and on the pitcher's mound. The infield and outfield grass is overgrown. 
The facility is a casualty of declining participation in baseball. During its heyday, the Auburn Babe Ruth League fielded several teams. On the park's opening day 33 years ago, there were four games scheduled. 
Now, the league exists in name only. 
The park's future is uncertain. Gagliardi, who led the effort to build the field in the mid-1980s, is hoping for a rebirth. 
"It hurts to see it abandoned," he said. "It's just sad. It really is." 
---
The Past
Gagliardi couldn't believe what happened. 
It was the summer of 1983 and there were two Babe Ruth games scheduled to be played on fields behind Auburn High School. He noticed two maintenance workers walking toward the field. They told him there was a men's softball game that was rained out the week before and the men's teams needed one of the fields to play a makeup game. 
The maintenance workers asked for the Babe Ruth teams to leave the field so the men's softball teams could play their game. Gagliardi wasn't happy. 
"From that moment on, I said to myself as long as I'm president of this Babe Ruth league, never will these kids ever be thrown off of a field again because they're going to own their own park," he recalled. 
Gagliardi set out to establish a home for Auburn Babe Ruth baseball. To construct the field, he needed land. 
In the first of several acts of generosity that helped bring the park to fruition, GE donated a seven-acre plot near Veterans Memorial Parkway and Ellis Road in Aurelius.
The deed for the property signed in April 1984 states that the "conveyance is made upon the express condition that the premises herein described shall be used solely for the purpose of conduct baseball games and other related activities thereon under the auspices of Auburn Babe Ruth League, Inc." 
Local companies made financial donations to help advance the construction of the park. There were several fundraisers, including an antique car raffle that netted more than $3,600. 
To play night games, the league received poles to install stadium-style lighting. New York State Electric and Gas employees volunteered to install the poles. GE donated the lights. 
Gagliardi said they were told at the time the lights were worth more than $100,000. The league paid $10,000. 
Members of the local carpenters' union volunteered, too. Gagliardi recalled that the league paid for the construction of the main building that houses the concession stand, an office, the press box, restrooms and storage space. 
"There was a lot of interest in the community and a lot of support when it was built," said Paul DelPiano, who was involved in the Auburn Babe Ruth League during Gagliardi's tenure as president. 
The ballpark opened on July 26, 1986. According to The Citizen's archives, the festivities included the dedication of a veterans memorial, which still stands on the property, and an on-field ceremony.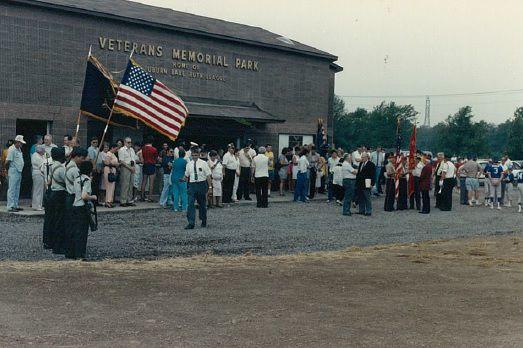 The next day, a photograph of Gagliardi throwing out the first pitch appeared on the front page of The Citizen's sport section. The image accompanied then-sports editor Gary Piccirillo's column about the ballpark titled, "A dream, a reality." 
Piccirillo wrote, "Not lost among the speeches, the thank yous, the gun salute and the unveiling of the impressive monument which welcomes visitors, was the message that none of this would have been possible without Gagliardi. For as much as the ceremonies were intended to introduce the public to the ballpark, they also served as a tribute to Gagliardi, the Auburn Babe Ruth League president whose dedication to the project never wavered." 
Gagliardi saved a copy of the article. It's on display in his Auburn home. 
"It was a moment I'll never forget," he said. 
---
The Present
The field isn't playable. Some lights have fallen to the ground. There is a dumpster full of garbage on the property. 
Babe Ruth baseball isn't being played at Veterans Memorial Park — or anywhere else in Cayuga County. 
Until recently, Auburn had its own league and Cayuga County-area teams formed another. DelPiano and Gagliardi remembered when Auburn Babe Ruth had eight teams. There were teams for ages 13-15 and 16-18. 
Auburn didn't field a team in 2018 — there were only 12 players who registered, Gagliardi learned — and there won't be any teams this year. 
Michael Weller, president of Cayuga County Babe Ruth, said his organization won't field any teams this year. In 2018, the Cayuga County league didn't have a team for the 13-15 age group. There was a prep team comprised of 13- and 14-year-olds. 
"It's been a real struggle," he said. 
The sources who spoke to The Citizen for this story cite several factors for the decline of the Babe Ruth leagues. There are more children playing lacrosse than baseball, they said. Those who play baseball into their teen years choose to join travel teams instead of playing locally. This year, Little League will have a senior division for ages 13-16 — the same group eligible to play in the Babe Ruth league.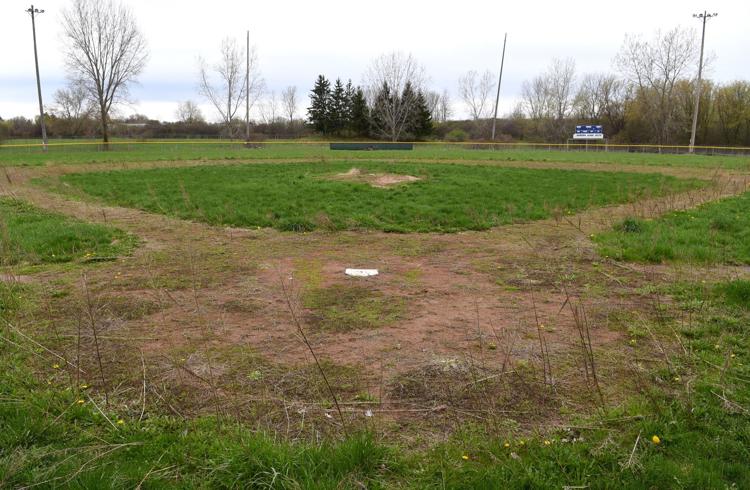 The older Little League teams won't use Veterans Memorial Park. Steve Komanecky, branch executive director of Auburn YMCA-WEIU, said the league plans to use the fields behind Auburn High School. 
DelPiano believes the drop in youth baseball participation corresponds with the Auburn's population decline. In 1980, the city had 32,548 residents. As of 2017, the city's estimated population was 26,704.
"It's been sad for guys like Dick and I to see what's happened," DelPiano said. "If you don't have the participation and you don't have a lot of young people involved in pursuing the program and getting kids involved in baseball that's what happens." 
With declining enrollment over the years, it was more difficult to maintain the field. Weller said his children played at the field and a secondary fence was installed because the park's original fencing was in poor condition. 
After part of the secondary fence was stolen in 2016, then-Auburn Babe Ruth League President Mike Donovan told The Citizen that the original fence at the park "was all heaved up and it really was a safety issue." 
The field now has a smaller chain-linked fence in the outfield. There are parts of the original fence still there, but most of it is gone. 
"Back in the day, it was beautiful," Weller said of the field. "But it takes people and money for upkeep." 
---
The Future
There won't be activity at Veterans Memorial Park this year, but Gagliardi is developing ideas to use the facility in 2020 and beyond. 
He has been working with a small group of people to revive the park. He's had conversations with Kevin Crawford, who is president of the Auburn Babe Ruth League. He is, according to Gagliardi, the only remaining board member. 
Gagliardi said Crawford, who couldn't be reached for comment, was "dealt a bad hand." 
The league has an undisclosed amount of money in its bank account. Gagliardi, who plans to rejoin the organization and replace Crawford as league president, wants to use the funds to clean up the park. 
"The focal point is to keep that place in good shape and maintained," he said. "Then, we go into the field of play and see what we are going to put in there." 
Early discussions have centered on converting the park into a multi-use facility for lacrosse, soccer and softball. Gagliardi acknowledged that it might be difficult to attract those sports, especially lacrosse and soccer, because there are already several fields in the Auburn area. 
If the park is improved and a softball diamond is installed, Gagliardi hopes it also could be used for youth baseball. But the field would no longer host baseball for older boys.
"We don't want to be putting money into something that's not going to work," he said. "We'll come up with something."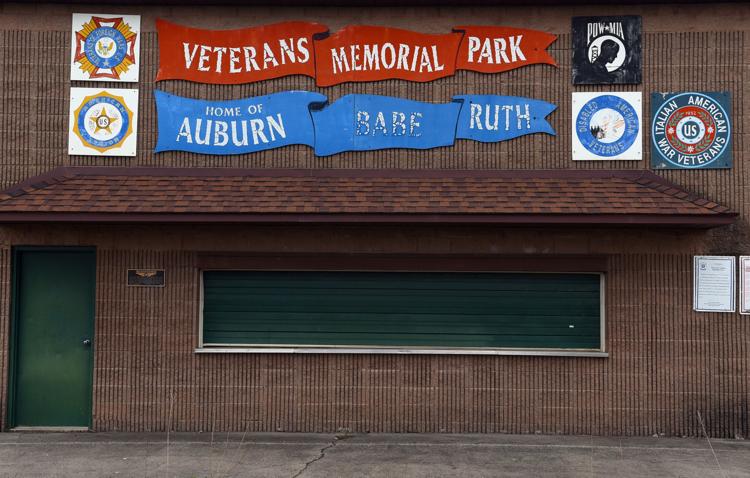 There could be an impediment to converting the ballpark into a multi-use sports facility. The deed states if the property is used for activities other than baseball games and "other related activities," then the "title to the premises herein described shall automatically revert to" GE. 
Gagliardi said he planned to consult with an attorney about the deed and whether the Auburn Babe Ruth League could use the property for other sports. 
Before Gagliardi's push to find a new use for the site, Aurelius Supervisor Ed Ide, Jr., told The Citizen that the town wouldn't intervene unless the property was abandoned. Even if that were to happen, the town's role would be limited. 
"We might informally try to play matchmaker and get somebody to buy it," Ide said. "But as far as taking it over and doing anything, no." 
While Gagliardi wants to bring sports back to the park, he knows that might not happen. 
When he posted a message and photos of the park's condition on a local Facebook group, he received a mixed response. There was those who shared memories of the park and hoped it would be used again. Others were more pessimistic and questioned why it would be worth investing in improving the park when there are several other facilities in the Auburn area. 
The park has faced doubts before. When Gagliardi led the effort to construct the field 33 years ago, there were critics who wondered whether it was a worthwhile venture. 
As he did three decades ago, Gagliardi is focused on a goal. He's received interest from local businesses and residents willing to assist with the park's rehabilitation. 
"If worse comes to worse, even if we don't have anything on that field immediately, as long as we raise enough money to keep the building and the grounds in good shape that's all that matters," he said. 
Veterans Memorial Park 2.JPG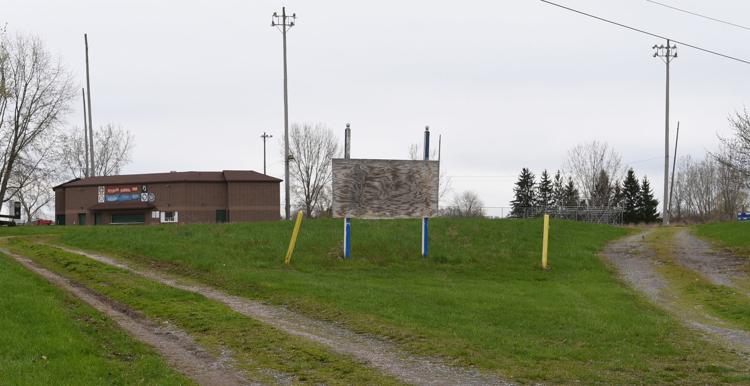 Veterans Memorial Park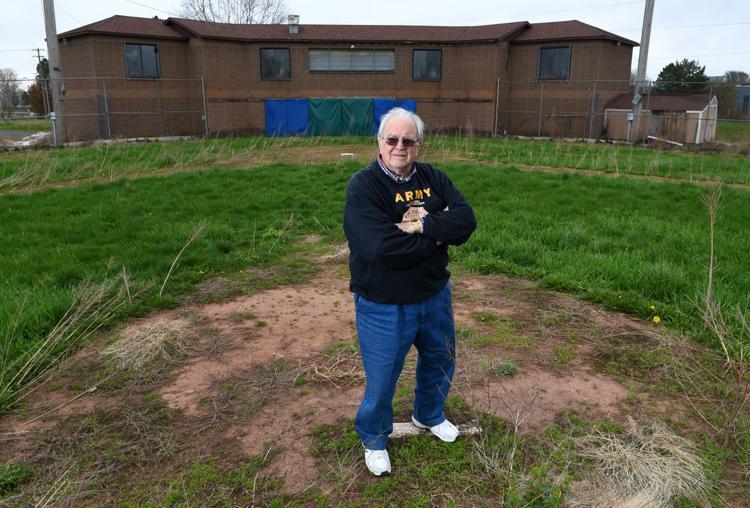 Veterans Memorial Park 3.JPG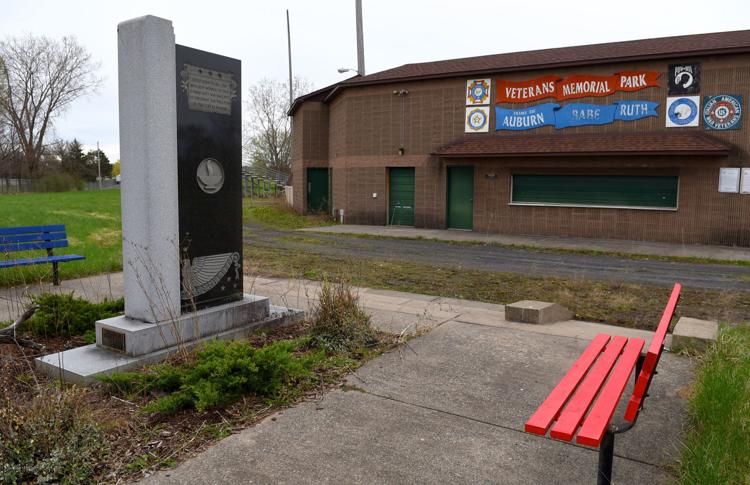 Veterans Memorial Park 4.JPG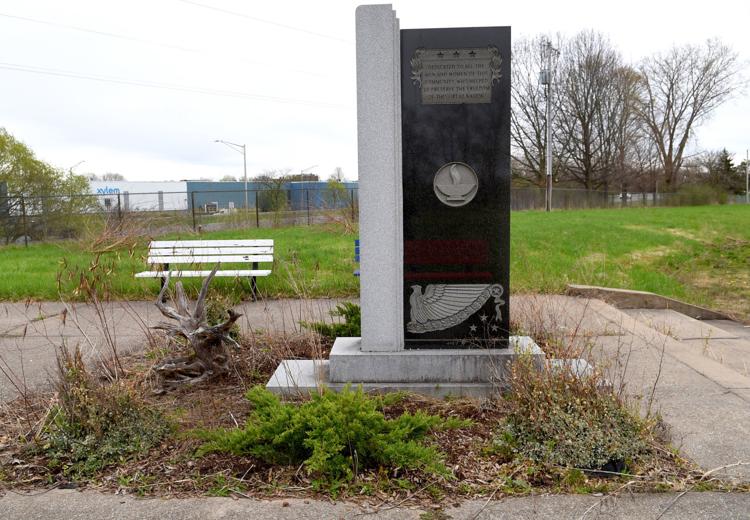 Veterans Memorial Park 5.JPG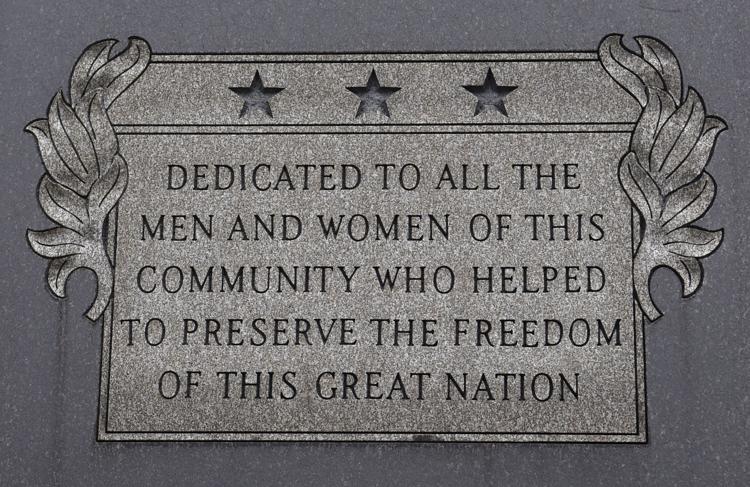 Veterans Memorial Park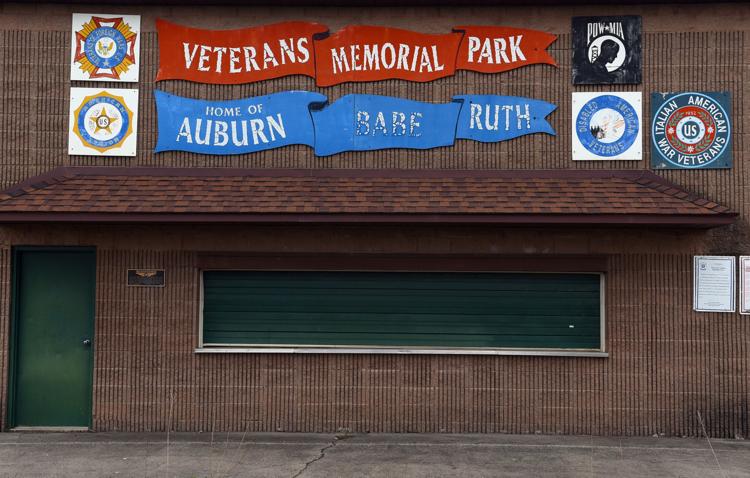 Veterans Memorial Park 7.JPG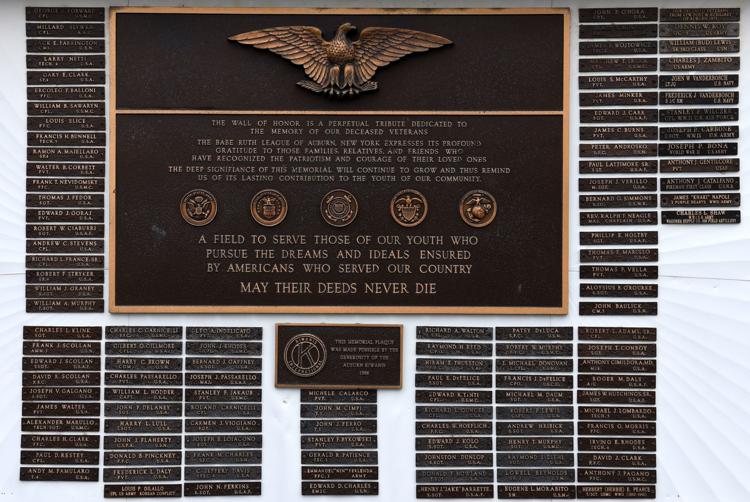 Veterans Memorial Park 8.JPG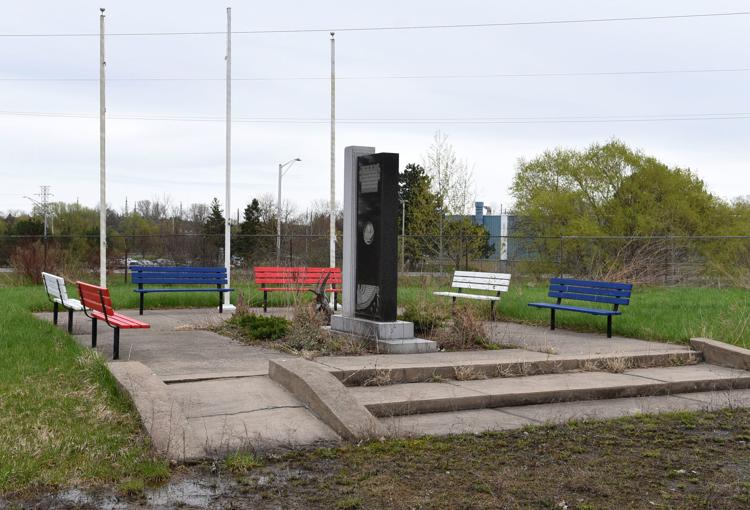 Veterans Memorial Park 9.JPG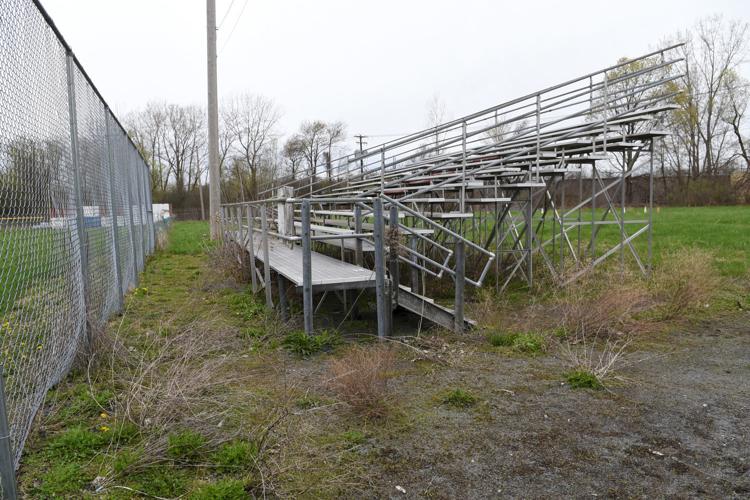 Veterans Memorial Park 10.JPG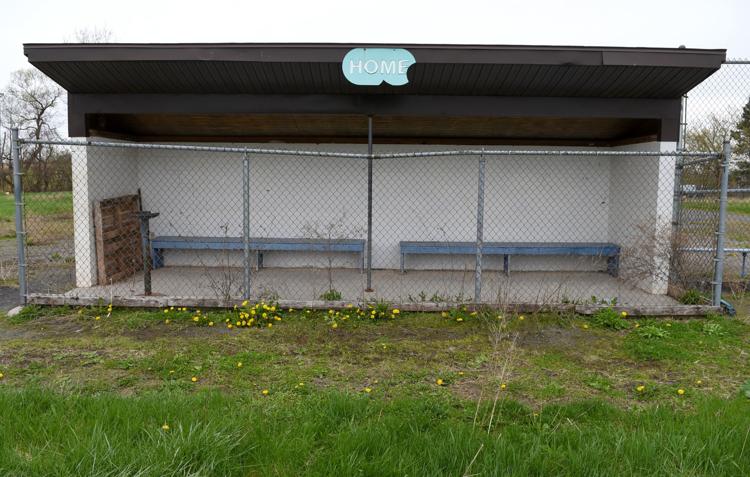 Veterans Memorial Park 11.JPG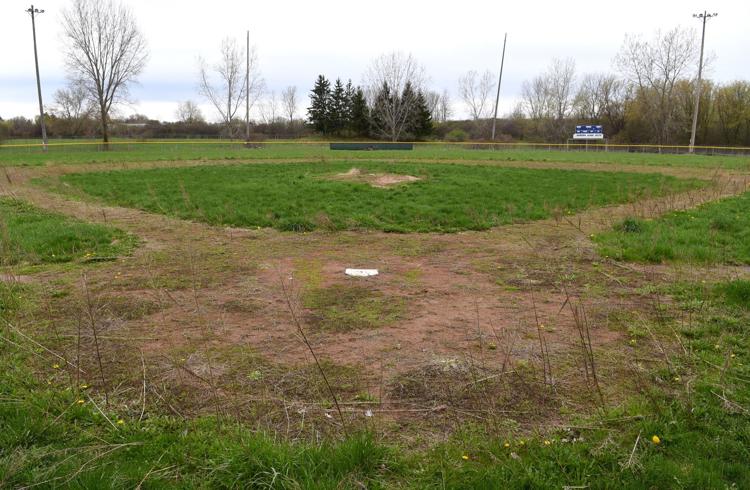 Veterans Memorial Park 12x.JPG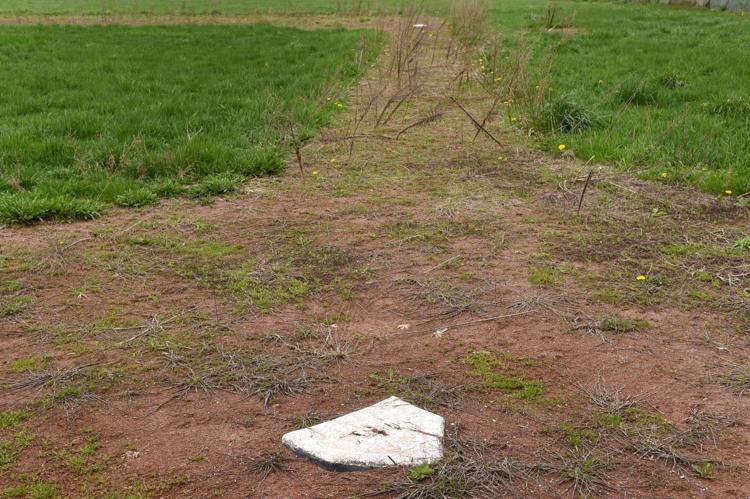 Veterans Memorial Park 13.JPG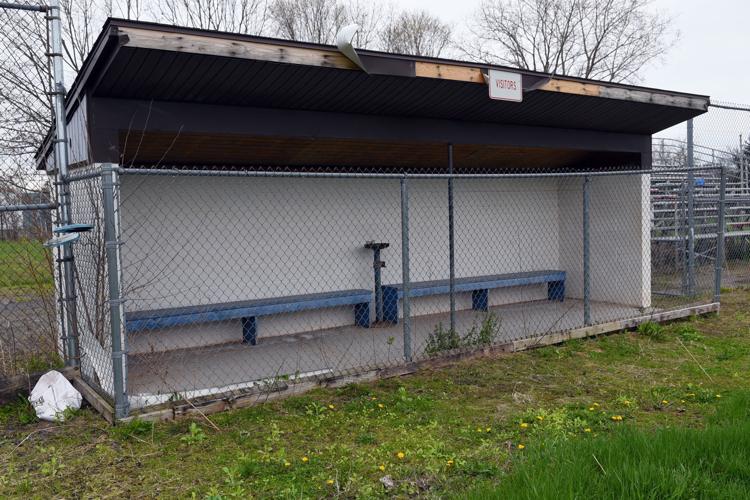 Veterans Memorial Park 14.JPG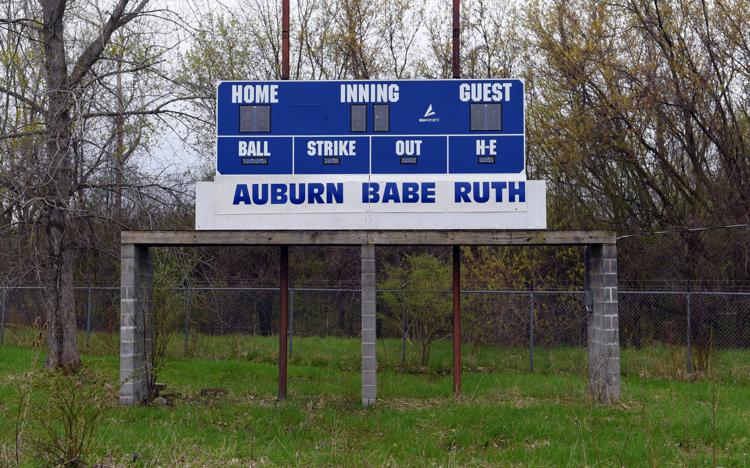 Veterans Memorial Park 15.JPG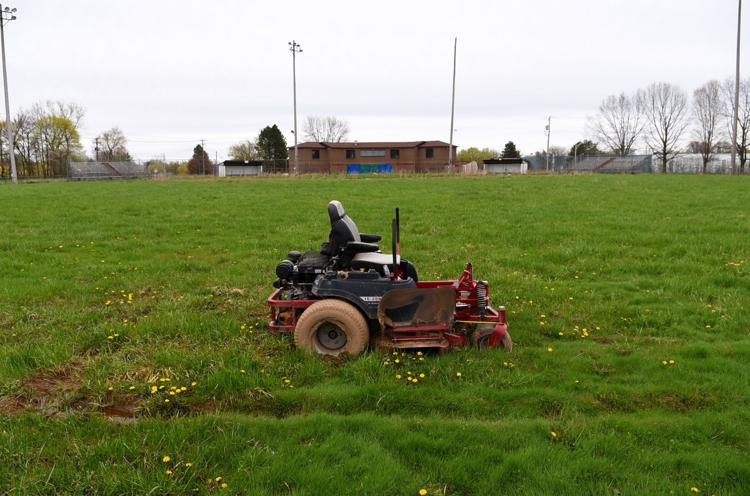 Veterans Memorial Park 16.JPG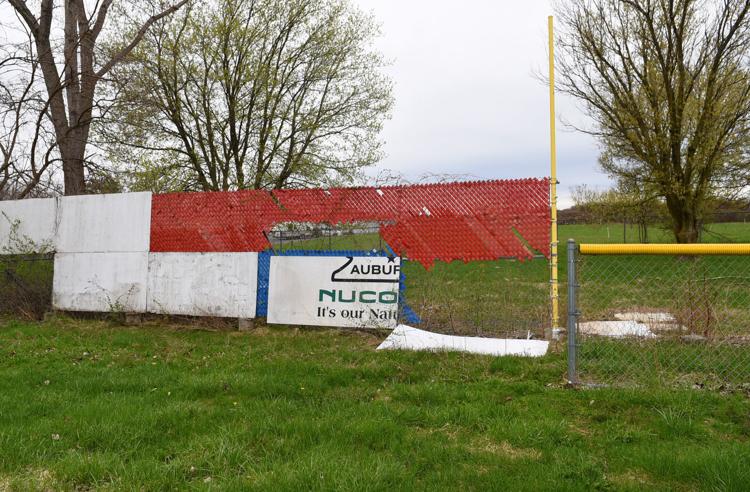 Veterans Memorial Park 17.JPG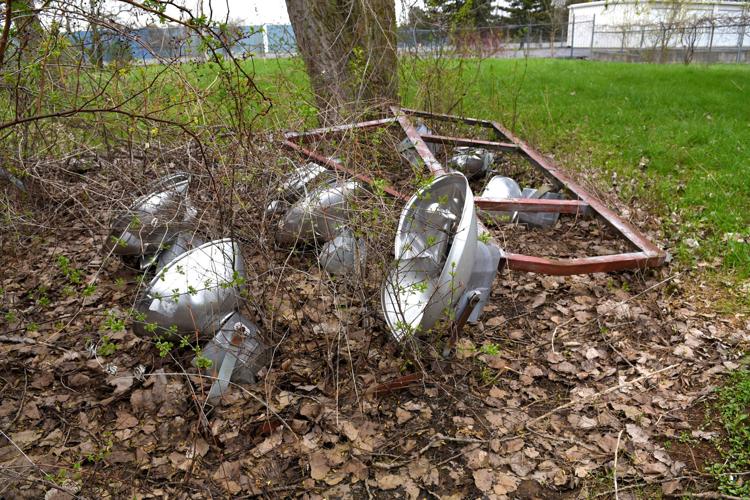 Veterans Memorial Park 18.JPG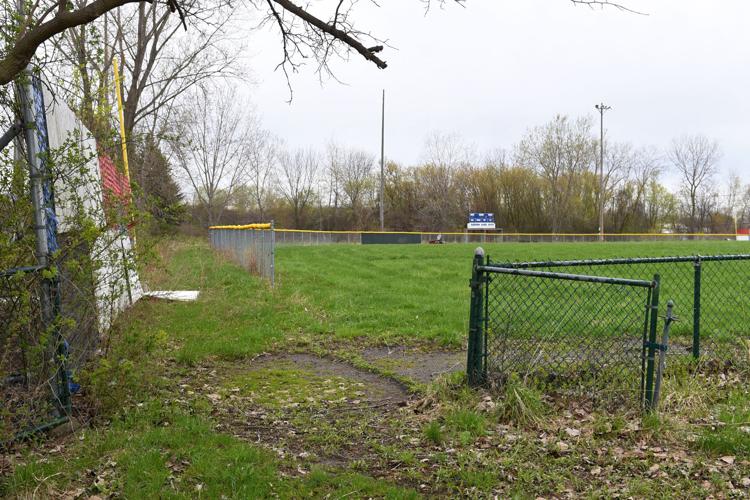 Veterans Memorial Park 19.JPG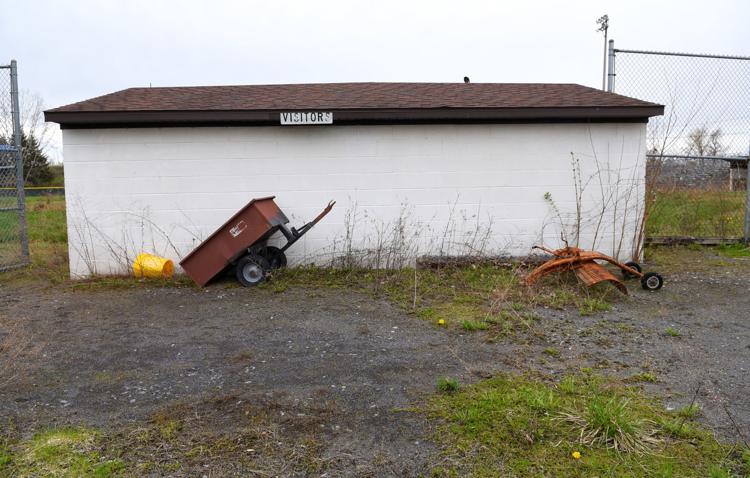 Veterans Memorial Park 20.JPG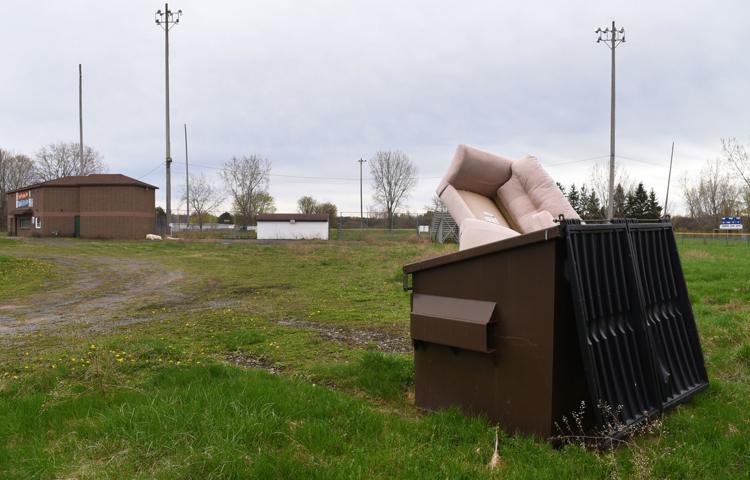 Veterans Memorial Park 21.JPG
Veterans Memorial Park 22.JPG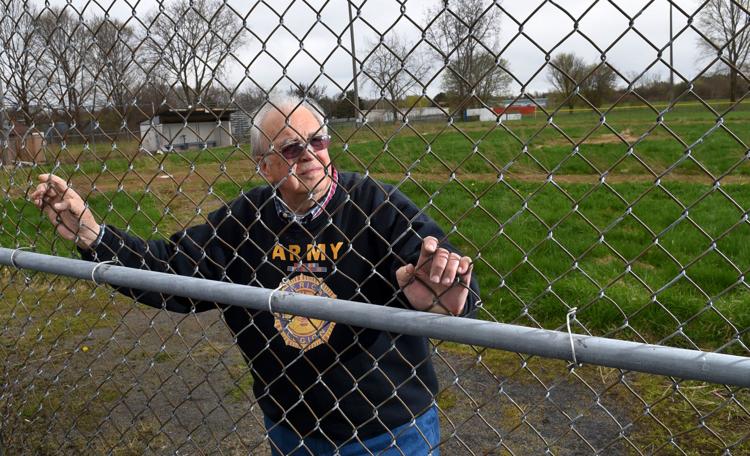 Fire damages municipal parking garage in downtown Auburn
AUBURN — Part of the parking garage in downtown Auburn has been closed after a fire damaged the structure Saturday.
Auburn Fire Department Assistant Chief Mike Grady said the call came in for a utility vehicle on fire at the garage around 2:30 p.m. He said personnel extinguished the fire in about 20 minutes.
Grady said that while the bulk of the damage was confined to the storage room the vehicle was in, there was some heat and smoke damage beyond that area. Parts of the garage's entrance were visibly damaged.
The cause of the vehicle fire had not been determined Saturday afternoon and the investigation was ongoing, Grady said, adding that no one was injured in the incident.
The fire department later said that the first floor of the garage was open to the public, but the upper levels were not, and the power had been shut off. This was done so the damaged electrical systems can be isolated and power can be restored to the rest of the building. The fire department said a structural engineer would probably check out the building Sunday or Monday.
Two admit involvement in violent Cayuga County robbery
AUBURN — Two of three Cayuga County residents charged in connection with a January robbery and assault have pleaded guilty to felony charges.
In Cayuga County Court Tuesday, Mia Loiacono, 22, of 2496 Bentley School Road, Weedsport, and Dijon Starling-Harvey, 19, of 9 Spring St., Auburn, both pleaded guilty to first-degree robbery, a class B felony. Starling-Harvey also pleaded guilty to first-degree assault, another class B felony. The third defendant, William Vest, 28, of 110 Olympia Terrace, Auburn, who was also charged with first-degree robbery and first-degree assault, did not appear for a plea Tuesday. 
AUBURN — Three Cayuga County residents each face three felonies for their alleged involvemen…
Starling-Harvey was the first to plea, as he admitted stabbing a person multiple times with a knife after the victim was lured into a vehicle by Loiacono on Dublin Hill Road in Ledyard. Starling-Harvey and Vest were in the in the back of the vehicle, waiting for the victim. The three then stole money and phones from the victim. 
The Cayuga County Sheriff's Office previously reported that the victim knew the attackers, and that the incident stemmed from a disagreement.
Starling-Harvey is now facing seven years of prison time, five years of post-release supervision, and an order to pay restitution. Loiacono is looking at three and a half years in prison, five years of post-release supervision, and restitution. The restitution amounts for both Starling-Harvey and Loiacono will be determined at their sentencings July 16. Vest is expected to appear for a plea in the upcoming weeks. 
Cayuga County man charged with having handguns, growing marijuana
The Cayuga County Sheriff's Office charged a Mentz man Thursday with growing marijuana plants and possessing several unregistered handguns.
Timothy K. Hoisington, 27, of 8695 Thompson Road, was charged with second-degree criminal possession of marijuana, and third-degree criminal possession of a weapon, both class D felonies.
According to a news release, while conducting a joint investigation with Cayuga County Child Protective Services at Hoisington's address, sheriff's deputies found more than 100 marijuana plants growing inside the residence and in an adjacent camper.
Deputies also found several unregistered handguns in Hoisington's possession.
Hoisington was arranged in Mentz Town Court and remanded to the Cayuga County Jail in lieu of $500 cash or $1,000 bond. He is scheduled to reappear in court at 6 p.m. Monday, May 20.
The investigation is ongoing, and anyone with information is asked to contact Detective Justin Leszczynski at (315) 258-3868 or the sheriff's office line at (315) 253-1222. Anonymous tips may be left at cayugasheriff.com.
Police: Southern Cayuga student arrested for making violent threats
A 13-year-old Southern Cayuga Central School District student was charged Monday after threatening other students, state police said.
Troopers responded to the school district Monday for a report of a male student making threats of violence against other students, state police said in a news release. Troopers then found the student at his home and he was taken into custody without incident. 
The student, whose name is not being released due to his age, was charged with making a terroristic threat, a class D felony. He was processed at the state police Auburn station, and is set to appear in Cayuga County Family Court May 22.
Auburn woman charged with felony driving while intoxicated
An Auburn woman with a past drunk driving conviction was arrested this week on charges that she drove while intoxicated again, New York State Police said Wednesday in a press release. 
Melissa A. Dugan, 28, had been operating a motor vehicle on Hamilton Road in Brutus with a blood alcohol content greater than .08% while in possession of an open container, troopers said. She had been previously convicted of DWI within the last 10 years, elevating her charge this week to a felony.
After Dugan was arrested when she failed standard sobriety tests, she was transported to the Auburn state police station, where a BAC of .10% was recorded, troopers said.
Dugan was arraigned at Brutus Town Court and remanded to the Cayuga County Jail in lieu of $500 cash or bond. She is scheduled to appear in court May 20.
NY to close two prisons; Cayuga County facilities spared
The state Department of Corrections and Community Supervision will close a pair of prisons due to an overall decline in the inmate population and low crime rate. 
The agency announced Friday that it will close Lincoln Correctional Facility, a minimum security prison in Manhattan, and Livingston Correctional Facility, a medium security prison in western New York. The prisons were selected for closure after a review of the state's 54 correctional facilities. 
"The closures will eliminate approximately 1,200 vacant beds without impacting the safety and security of the 52 remaining facilities," said Thomas Mailey, a DOCCS spokesperson.
Livingston Correctional Facility has 806 inmates, a maximum capacity of 874 and 327 employees. Lincoln Correctional Facility has a maximum capacity of 284, with 133 inmates housed at the prison and 113 employees. 
Livingston is adjacent to Groveland Correctional Facility, another medium security prison. Lincoln is in Manhattan. There are two other minimum security facilities in New York City. 
DOCCS said the closure plan includes options for staff to transfer to other prisons or state agencies. 
The 2019-20 state budget authorized Gov. Andrew Cuomo to close up to three prisons. Cuomo proposed the prison closures in a 30-day amendment during the budget process. 
Cuomo, who has closed 13 prisons since becoming governor in 2011, said additional closures were necessary because of a reduction in the prison population. There are 46,718 inmates in state prisons, according to DOCCS. The population has decreased by more than 10,500 — 18.4 percent — over the last eight years. 
"These closures are a result of the governor's successful progressive criminal justice reforms that have led to a historic decrease in crime, including both violent and property offenses, as well as individuals incarcerated in New York state prisons," Mailey said. 
It's the first round of prison closures in five years. In 2014, Cuomo closed four prisons — three medium security facilities and one minimum security facility. The shuttered prisons include Butler Correctional Facility in Wayne County. 
Cayuga County prisons have been spared from the prison closures. The county has two state prisons: Auburn Correctional Facility, a maximum security prison, and Cayuga Correctional Facility, a medium security prison in Moravia. 
'Prepared for the future': Wells College commencement sends graduates off in Aurora
AURORA — David Turo's health problems didn't stop him from attending his grandson Antonio D'Arpino's graduation from Wells College Saturday.
Turo made it a point to take stairs before the commencement despite his two artificial knees to get to the ceremony area at the Aurora-based private college. He said he never went to college and instead pursued a trade, so he was happy he was about to see D'Arpino, from Auburn, reach this point.
"I wanted to make it to see this day," Turo said.
Before the annual commencement took place, scores of people traded hugs, exclaimed greetings to one another and prepared their cameras and phones at the ceremony area.
Near that scene was graduate Bellina Mushala, whose sister, Christa, was adjusting Bellina's mortar board. Christa and Bellina's brother, Yoasi, proudly noted while doing small victory dances that Bellina, a biochemistry and molecular biology major, will go after her doctorate at the University of Pittsburgh, though several universities pursued her. Bellina, who later received Wells' presidential leadership award at the commencement without being told ahead of time, said the college faculty was invested in her success.
"It made it easier to work hard," she said.
Bentley Gordon Sr. and Lisa Gordon said they prepared for their son Bentley Gordon Jr.'s graduation for four years, but Lisa still cried a bit before the event nevertheless. Lisa said she was proud her son — who also received the presidential leadership award —  followed his dream of a computer science degree.
"He said, he believed and he did it," she said.
The start of the commencement included a performance by graduate Majesti Grubb and a welcome address from college president Jonathan Gilbralter. Graduate Antonio Oliveri served as the student commencement speaker. He said the people at Wells make the institution "so unique, so warm and so difficult to leave behind."
"We are prepared for the future. The bonds we cultivated won't break nor atrophy because of distance or time," Oliveri said.
Rebecca Haag, a Wells alumna and social justice advocate, asked students to break boundaries in her commencement address.
"Today we send you off with our good wishes for life well lived. We urge to follow your passion and chase your dreams," she said. "And today, as you grasp the possibilities of your future, I also challenge you to contribute to your broader community. To reach beyond yourselves and seek ways to make an impact."
Jubilant shouts celebrating different graduates through the air as they received their degrees. While many graduates shook Gilbralter's hand when they received their degrees, David Dames opted to take a selfie with him, gaining laughs from the crowd. Jubilant shouts celebrating different graduates broke through the air after their names were called, one by one.
Graduate Mackenzie Porter said she learned "the importance of intentionally trying to build a community around yourself and then contributing to the community" at Wells.
"I feel like I have an overwhelming peace now that I'm finally done with school and I feel really grateful to the faculty and staff who mentored me," she said.
Former Finger Lakes region school worker charged with having sex with teen
A woman who previously worked at schools in Ontario and Seneca counties has been charged with having sex with a teenager.
Waterloo-based state police on Tuesday reported that Lindsey M. Halstead, 29, of East Bloomfield, has been charged with two counts of sexual misconduct and one count of endangering the welfare of a child. Halstead is accused of having sexual contact with a 16-year-old in the town of Seneca Falls.
Police said that Halstead was employed by the Waterloo Central School District from September 2014 through February 2018. She then worked for the Phelps-Clifton Springs Central School District as a long-term substitute teacher from February 2018 until April of 2018 when she was terminated.
She was being held at the Seneca County Jail Tuesday afternoon awaiting arraignment.
The investigation is continuing and additional charges are pending. Anyone with information on this case is asked to contact New York State Police in Waterloo at (315) 539-3530.