For the first time in months, the Cayuga County Legislature Chambers were crowded. But Legislator Andrew Dennison's seat was empty.
The Republican representative for Ira, Cato and Conquest listened via teleconference during the Legislature's special meeting Tuesday night, during which he heard strong public pushback to a letter to the editor he submitted to The Citizen that attacked the Black Lives Matter movement.
Fourteen speakers expressed outrage over Dennison's comments regarding protests against police brutality and anti-Black racism. Many demanded his resignation and called on the Legislature to formally condemn his remarks. Only one speaker, a Cato resident, called in to voice his support and the "fresh perspective" he felt Dennison provided with his latest and past letters.
Former Cayuga County Legislature candidate and business owner Gwen Webber-McLeod described Dennison as a "blatant racist" based on what she said was a documented track record of his comments.
"He seems to like being a racist. He benefits from his racism. He leverages his racism to achieve political outcomes for his party," Webber-McLeod, an Auburn resident, said.
Another speaker, Brian Muldrow, said Dennison ignored Auburn's recent peaceful protests and demonstrations for racial justice in the wake of George Floyd's death. Floyd was a Black man who died after a Minneapolis police officer knelt on his neck for almost nine minutes in May.
The local events in support of the Black Lives Matter movement were attended by local law enforcement officials, including Auburn Police Chief Shawn Butler and Cayuga County Sheriff Brian Schenck. Muldrow said all the conversations with police and local political leaders would be a "waste" if Dennison can make those comments.
Both Muldrow and the next speaker, Auburn Enlarged City School District Board of Education member Rhoda Overstreet-Wilson, said lack of public disapproval from other members of the Legislature was inadequate and harmful. 
"Andrew Dennison has positioned himself through his words and deeds to be an enemy to social justice and that places my family and all other Black and brown people in Cayuga County in harm's way," Overstreet-Wilson said.
Eli Hernandez, president of the Auburn/Cayuga Branch of the NAACP, also said he expected the Legislature to take a stance as figures from nearby areas like Syracuse and officials such as state Assemblyman Gary Finch condemned Dennison's letter.
"When you have someone call Black folks idiots, call their own people that elected them names ... then you have to take action," Hernandez said.
Legislators aren't able by law to remove Dennison from office or formally censure him as an elected official, but the Legislature's Democratic caucus on Tuesday called on Chairperson Aileen McNabb-Coleman — also a Democrat — to remove him from his position as chair of the county Judicial and Public Safety Committee. Committee chairs are paid an extra $2,000 on top of the $13,500 base legislator salary.
The Democrats' statement described Dennison's comments as "destructive to the county, while being both unprofessional and reprehensible." They also committed to working with local civil rights leaders on measures to institutionally change county government.
Tricia Kerr, an independent legislator from Auburn, co-signed and separately voiced her support for the measure.
"We need a strong chair of judicial and public safety that understands the issues and the amazing and exciting social justice movement that's coming through our community and across our country," Kerr said.
Minority Leader Paul Pinckney was the first Republican county legislator to speak, offering a statement on behalf of the caucus rejecting Dennison's language but stopping short of calling to remove him as committee chair.
"In a time when our caucus, county Legislature as a whole, and all of Cayuga County's public servants have been working hard to bring people together this sort of action sets our community back significantly," Pinckney said.
The Republican caucus acknowledged Dennis' right to free speech, but said the community also has a right to demand better. They encouraged him and every elected official "to do better and work harder" to establish trust with their constituents.
Before a closed executive session began, McNabb-Coleman announced she would not take action that night to remove Dennison from his position as chair of the committee, but she co-signed the statement calling on her to remove Dennison as chair.
Dennison did not speak during the meeting. In an interview with The Citizen on Monday, he insisted that he is not racist and said his critics are twisting his words.
Legislator Protest 1.JPG
Legislator Protest 13.JPG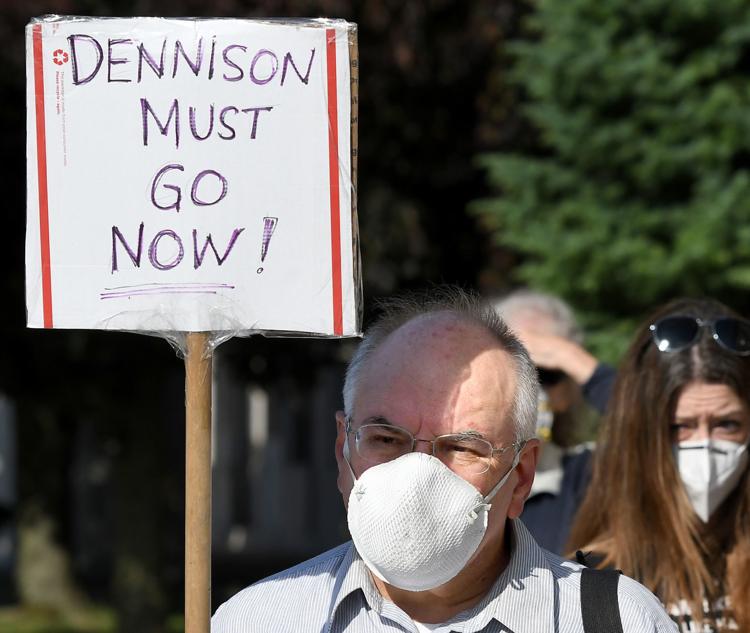 Legislator Protest 2.JPG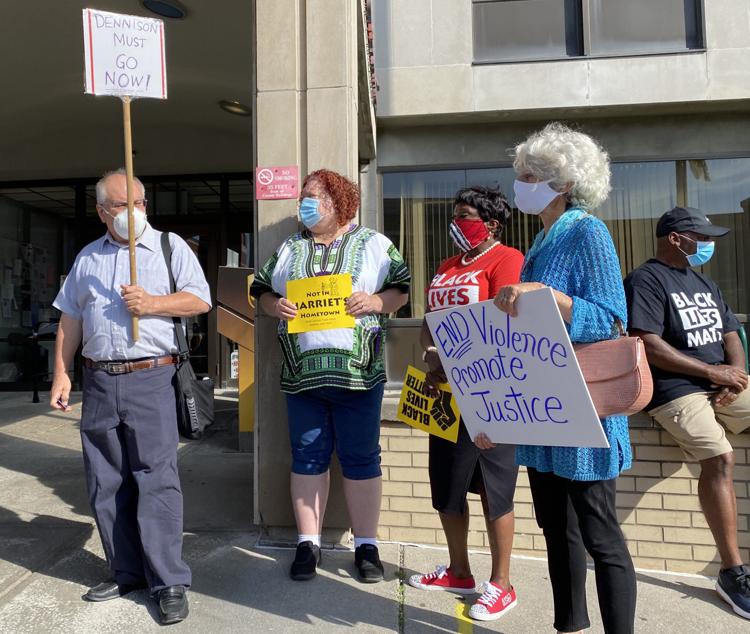 Legislator Protest 3.JPG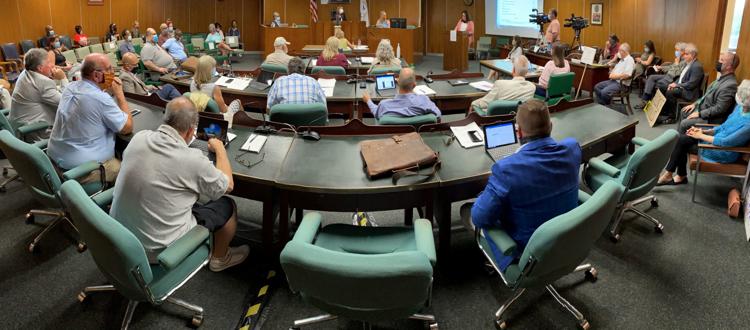 Legislator Protest 4.JPG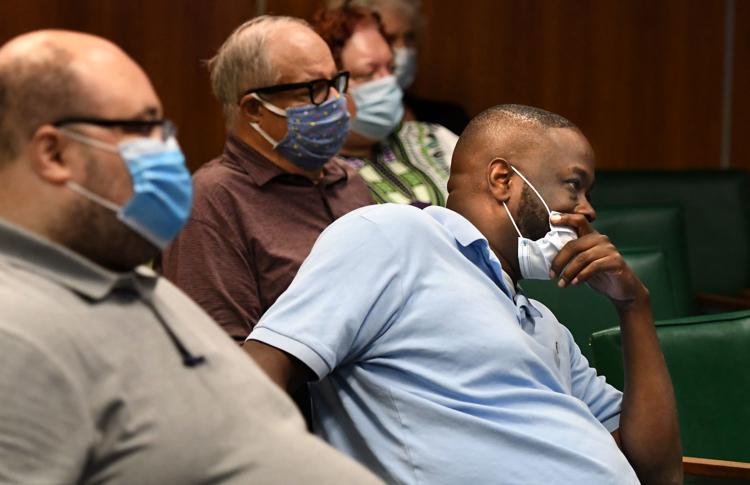 Legislator Protest 5.JPG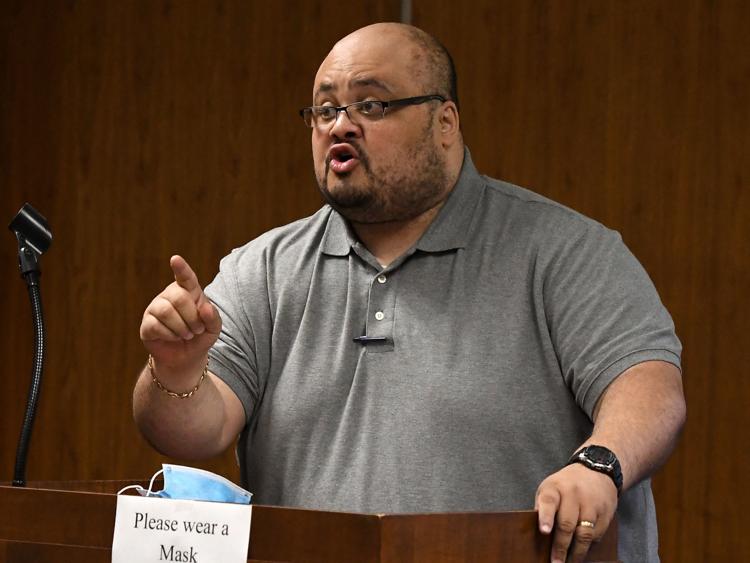 Legislator Protest 6.JPG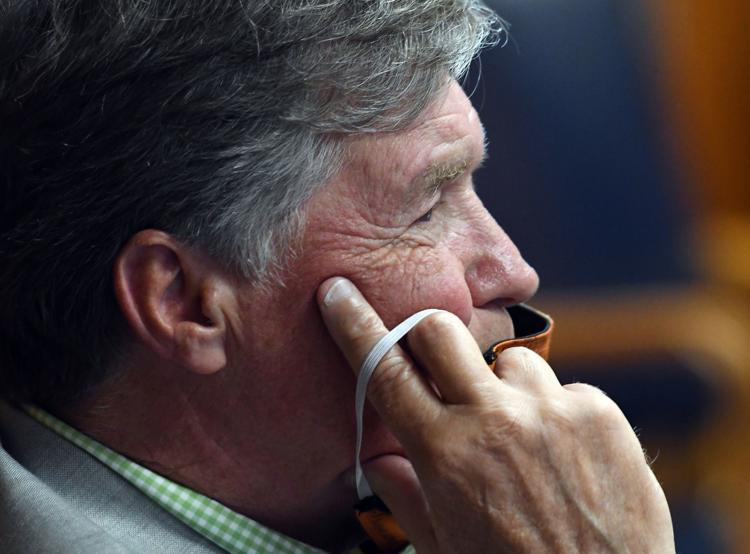 Legislator Protest 7.JPG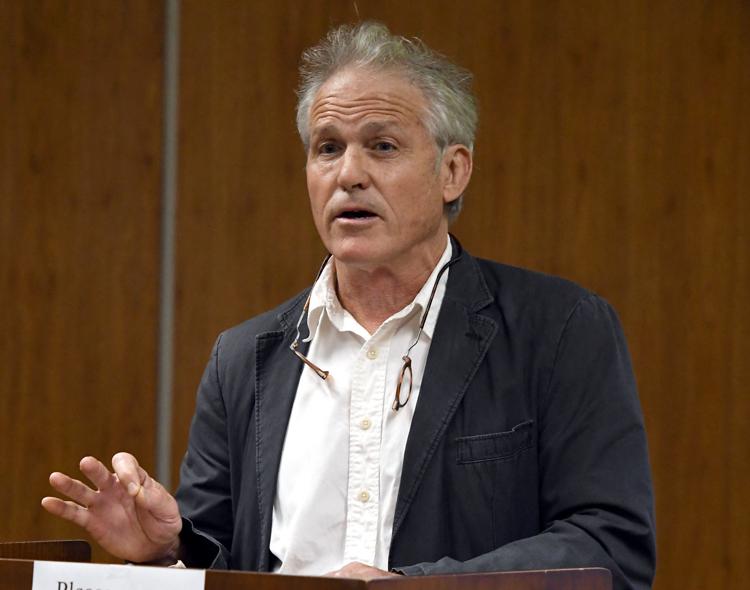 Legislator Protest 8.JPG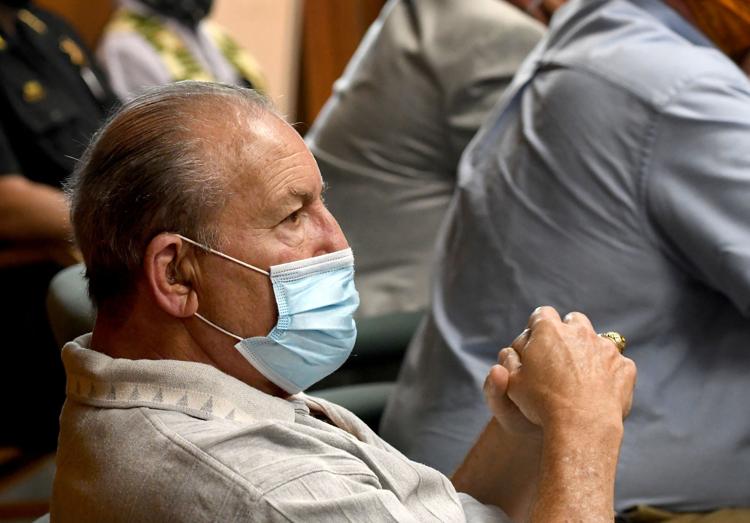 Legislator Protest 9.JPG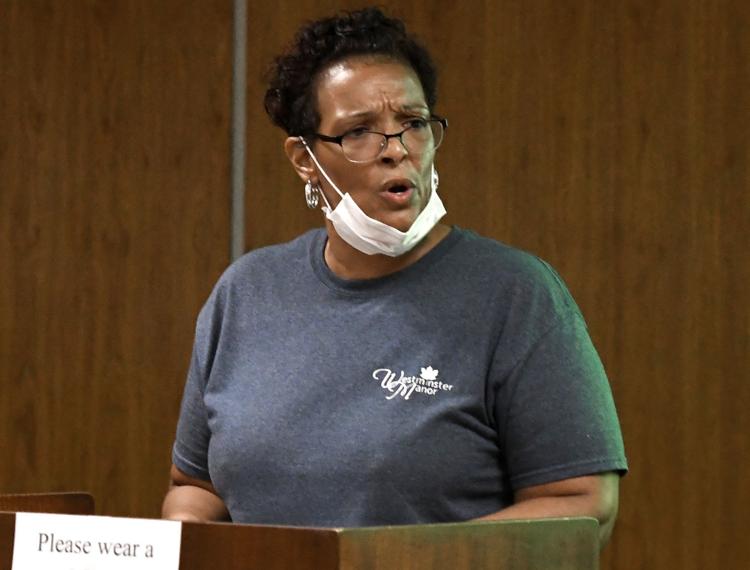 Legislator Protest 10.JPG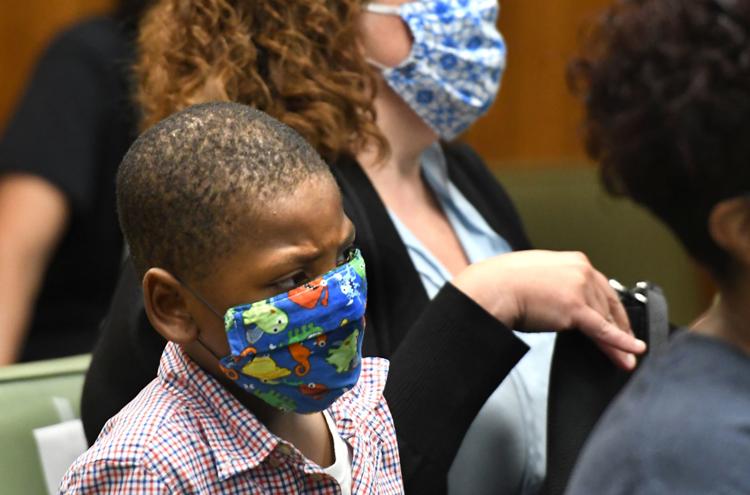 Legislator Protest 11.JPG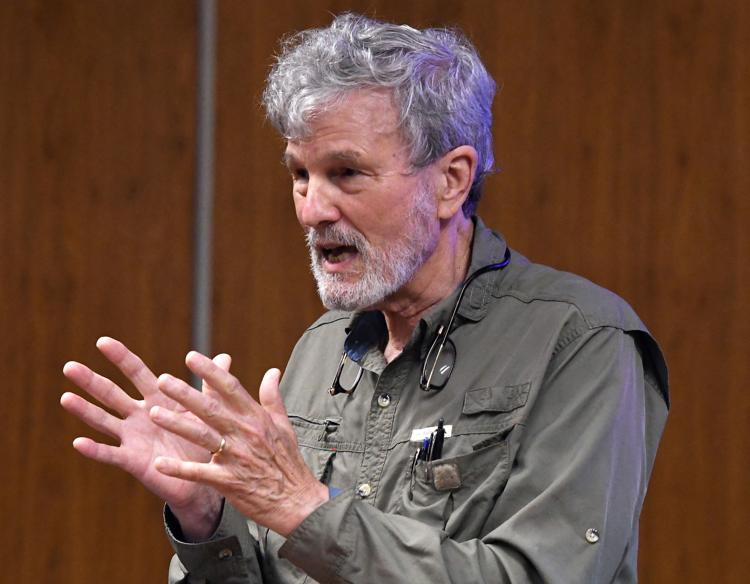 Legislator Protest 12.JPG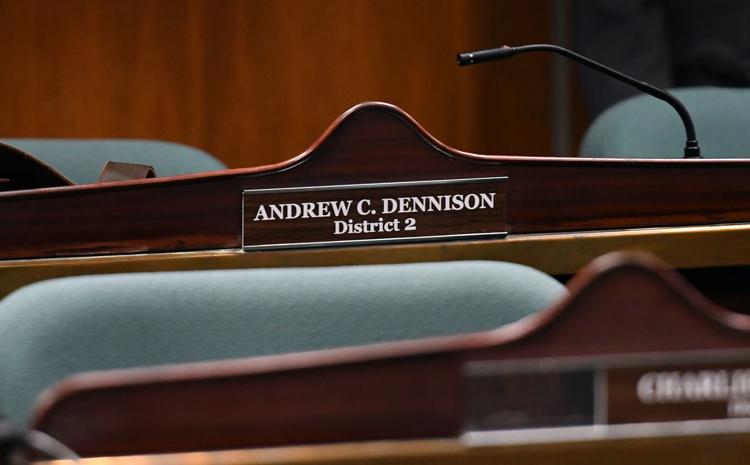 Watch Now: Auburn/Cayuga NAACP president calls for county legislator's resignation