Weekly top reads: Fatal Brutus crash, fire at historic Auburn church, Cayuga County residents die of apparent drowning
The Citizen's top 10 most-read stories of the week. 
Pro anglers report fishing rods, reels stolen hours before Cayuga Lake tournament
Three Bassmaster Elite Series anglers had equipment stolen hours before the start of a tournament on Cayuga Lake Thursday morning. 
Chris Zaldain, a two-time winner on the Elite Series, posted on social media about the thefts. He wrote that he and two other anglers — Ed Loughran III and Caleb Sumrall — had rods and reels stolen from their boats, which were parked at their rental house in Aurora.  
After the first day of competition, Zaldain provided more details about what was stolen. 
"I opened up my rod box and my whole top layer — my starting lineup of Megabass rods and Shimano reels, $1,000 combos — were just gone," Zaldain said in comments provided by B.A.S.S. 
In his Instagram post, Zaldain wrote that Loughran had Shimano rods and reels stolen from his boat and Sumrall was missing Kistler rods and Daiwa reels. 
Cayuga County Sheriff Brian Schenck told The Citizen that a report was filed, but because the anglers had to compete early in the day authorities weren't able to speak with them until after the weigh-ins. 
As of Thursday night, it's unknown if the sheriff's office or the New York State Police are investigating the thefts. 
While Zaldain said his day "started out really bad," the theft of his rods and reels didn't affect his performance on the water. He caught five bass that weighed 24 pounds, 5 ounces. He leads after the first round of the tournament.
"I decided to salvage what I had, re-tie a few things and just stick to what I knew," he said. 
Sumrall is 28th after catching five bass weighing 17 pounds, 5 ounces in the first round. Loughran is 39th after he caught five bass weighing 16 pounds, 1 ounce. 
The Elite Series tournament resumes Friday and runs through Sunday. 
This is the third time Cayuga Lake has been a stop on the Elite Series circuit. The village of Union Springs hosted tournaments in 2014 and 2016. 
Bassmaster Elite Series 2.JPG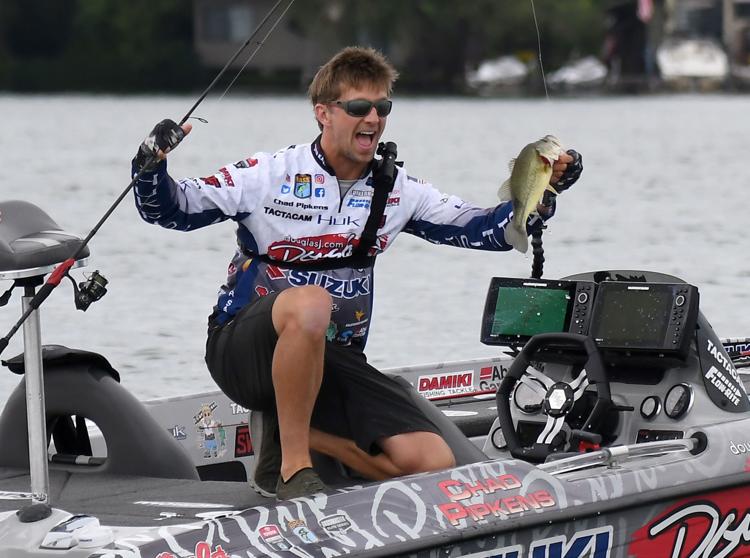 Bassmaster Elite Series 1.JPG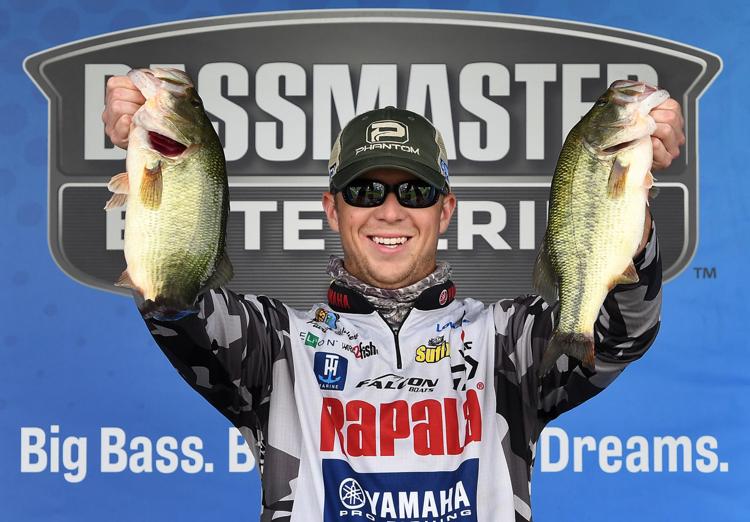 Bassmaster Elite Series 3.JPG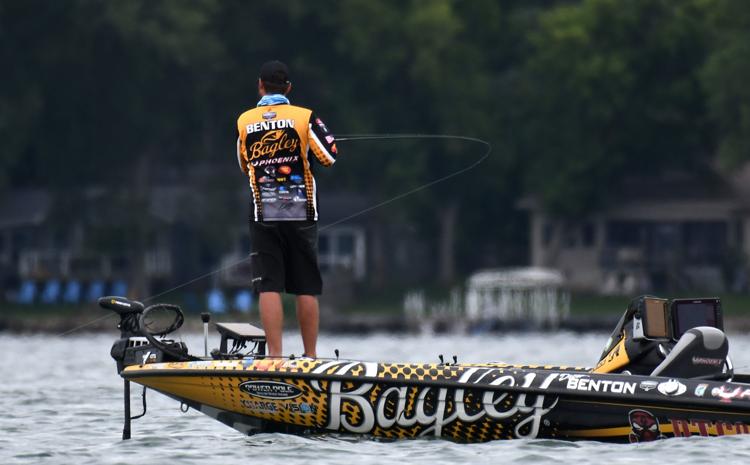 Bassmaster Elite Series 4.JPG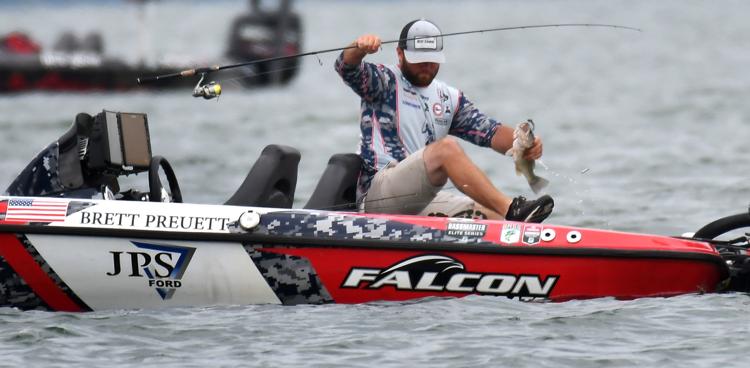 Bassmaster Elite Series 5.JPG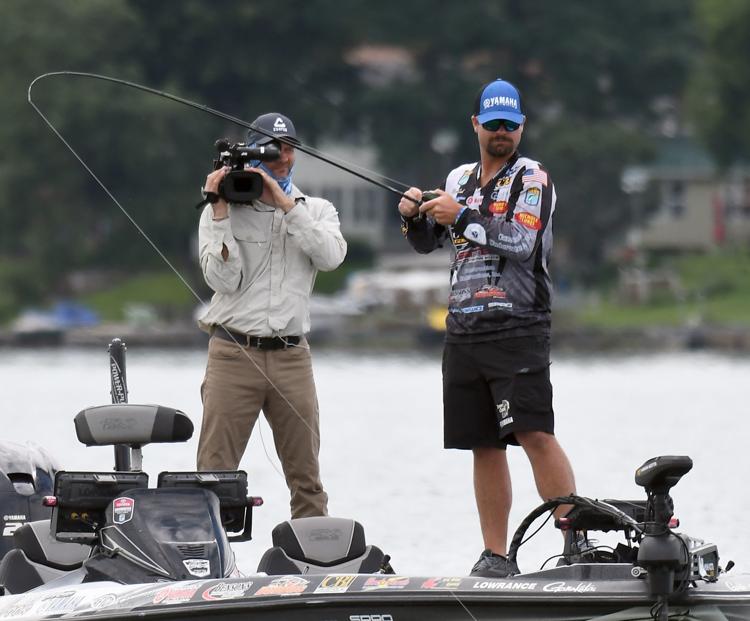 Bassmaster Elite Series 6.JPG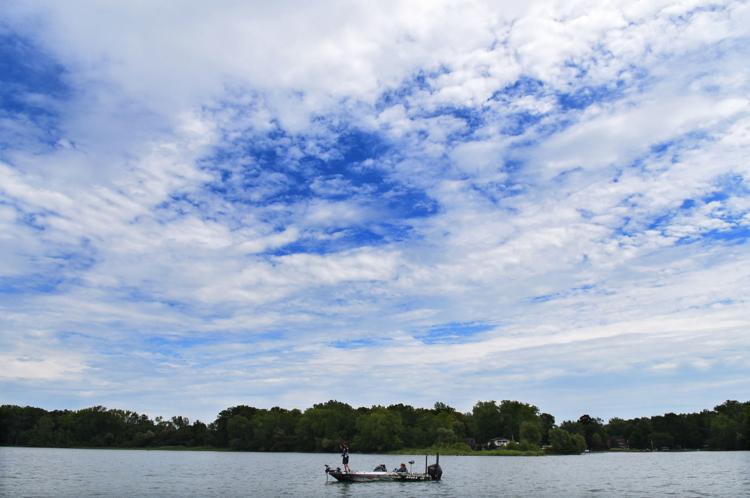 Bassmaster Elite Series 7.JPG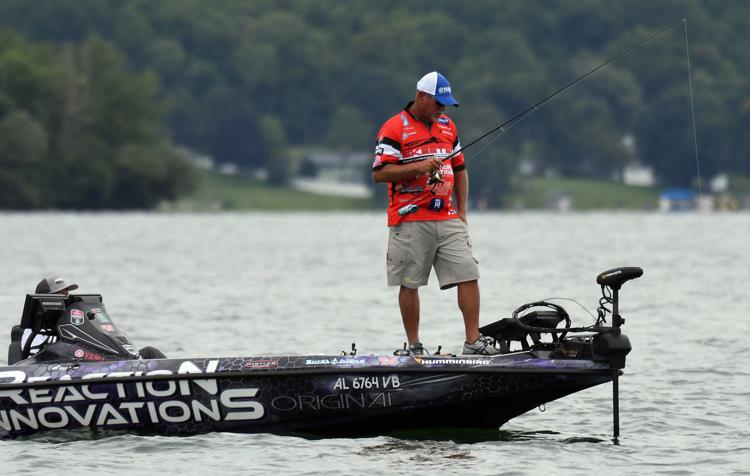 Bassmaster Elite Series 8.JPG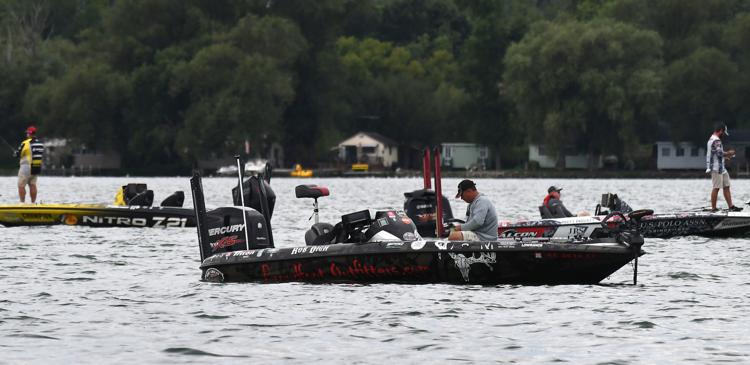 Bassmaster Elite Series 9.JPG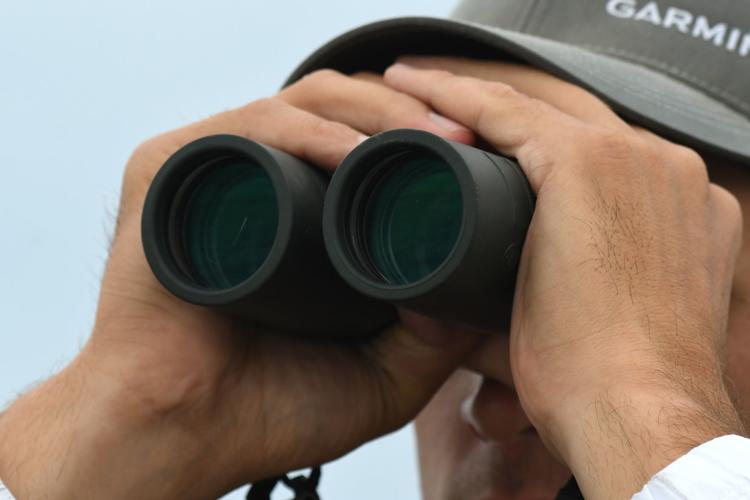 Bassmaster Elite Series 10.JPG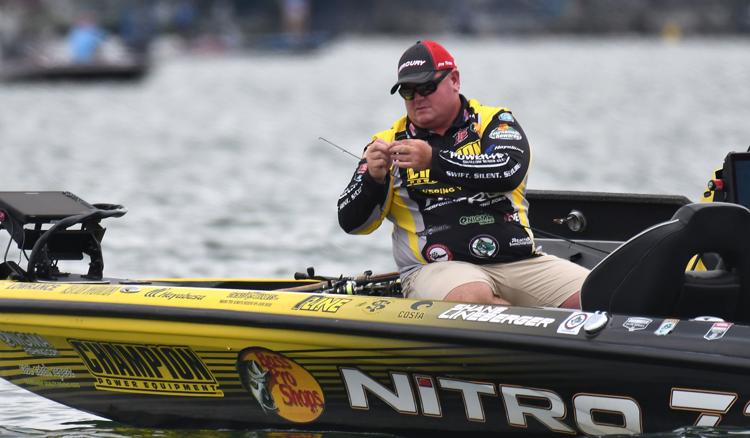 Bassmaster Elite Series 11.JPG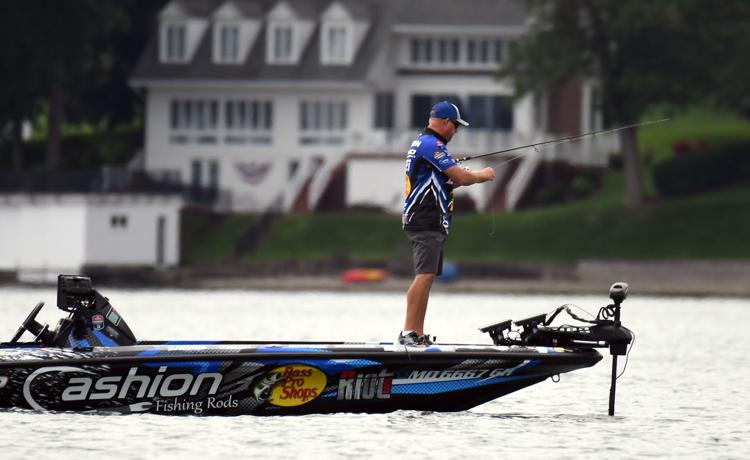 Bassmaster Elite Series 12.JPG

Bassmaster Elite Series 13.JPG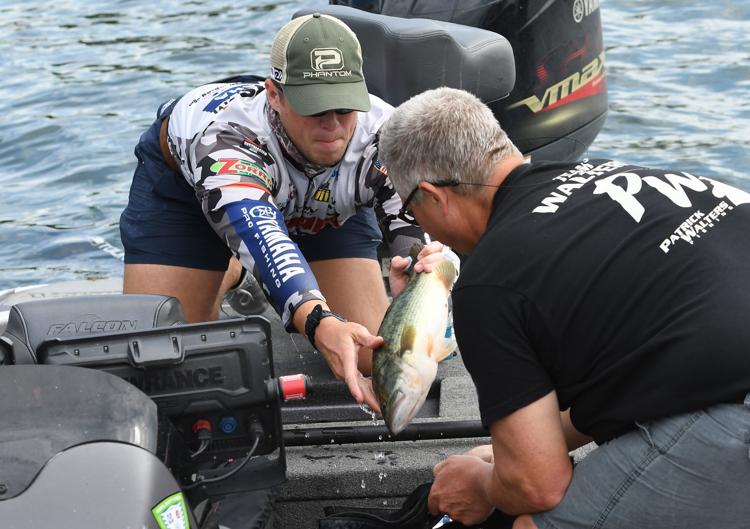 Bassmaster Elite Series 14.JPG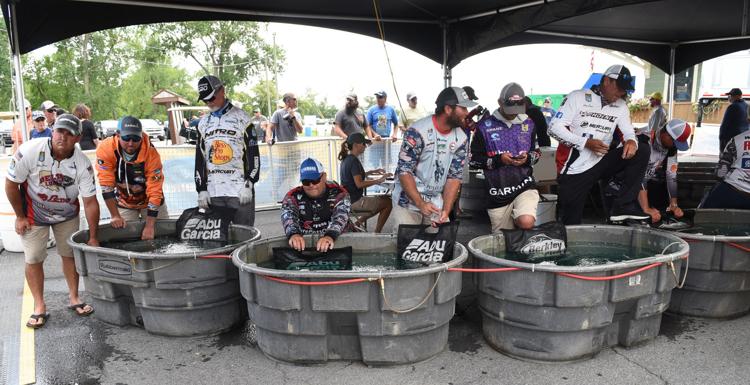 Bassmaster Elite Series 15.JPG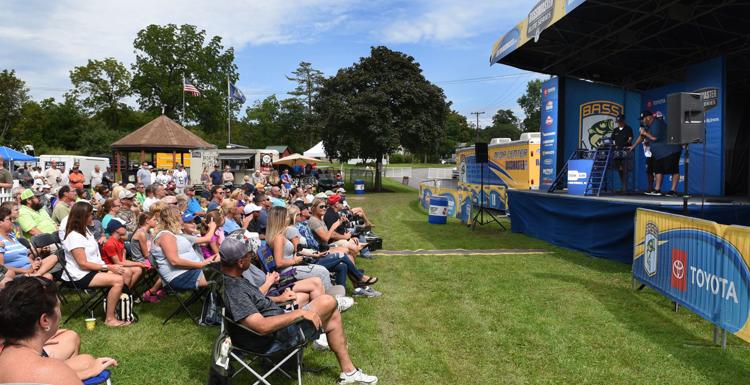 Bassmaster Elite Series 16.JPG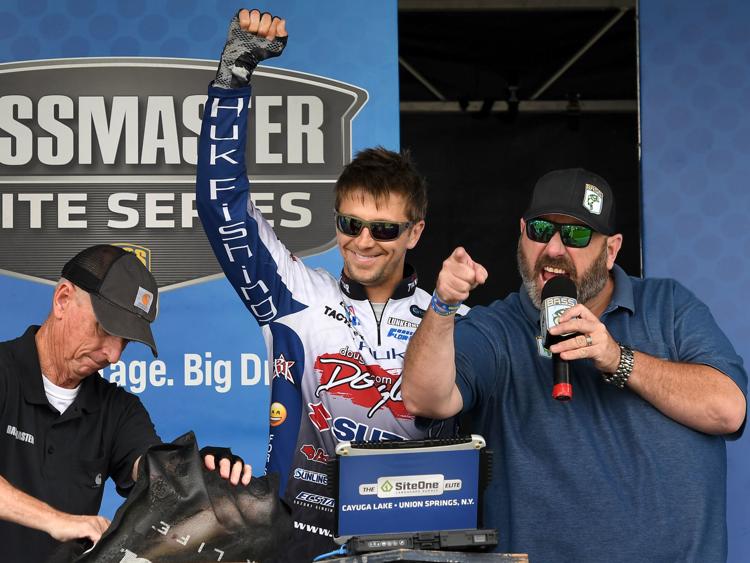 Bassmaster Elite Series 17.JPG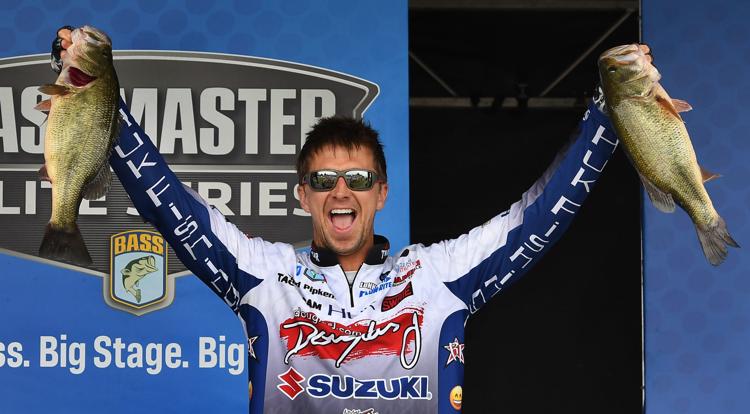 Green Shutters in Owasco closes as latest operators leave
A summer tradition in the Auburn area has come to an early close, as Green Shutters once again finds itself without an operator.
The restaurant adjoining Emerson Park closed last week when operators and cousins Mike Schmidt and James White left the area to return to California, said Bob Leonardi, who owns the restaurant. 
Last summer was Schmidt and White's first leasing Green Shutters from Leonardi. They overhauled the appearance and layout of the historic restaurant, and added several new menu items. But at the beginning of this summer, Schmidt and White began talking to Leonardi about leaving due to difficulty with the business and being away from family, he said. They decided to depart a few weeks ago.
OWASCO — Mike Schmidt and James White were still new to the Finger Lakes when they first ste…
"They're good people, it just wasn't the right fit," Leonardi said Monday. "We shook hands and they left with my best wishes."
Prior to Schmidt and White, Green Shutters was run for three years by caterer Floyd House, who left amid a legal clash with Leonardi over missed mortgage payments. Prior to House, it was run by Nick and Phil Siracusa, whose familiarity with the area Leonardi praised as an asset to the business. Leonardi has owned Green Shutters for 20 years, its fourth owner in about a century.
Leonardi said he is now looking for a new operator for next season, if not the tail end of this one.
"I'd love to get somebody local who's ambitious and would keep it open all year-round, bring back the breakfast business and provide what they need to in order for people to patronize it," he said.
Five designs, one winner: New Yorkers will choose new state license plate
New York will have a new official license plate in 2020, and the state's residents will select the design. 
In addition to the website, votes will be accepted at the governor's New York State Fair exhibit. 
Voting opened Monday and ends at 11:59 p.m. Monday, Sept. 2. 
The plate design that receives the most votes will become the state's official license plate. The plates, which will continue to be manufactured at Auburn Correctional Facility, will be available in April 2020. 
"License plates are a symbol of who we are as a state and New Yorkers should have a voice and a vote in its final design," Cuomo said. "As the life span of the old plates comes to an end and we develop new ones that are as easy to read as possible, I encourage all residents to take part in choosing this piece of our state's history and the state fair is a perfect place to do that." 
Four of the five designs have a white background. Two of the designs are similar and feature the state motto, "Excelsior," in gold lettering. Images of the Statue of Liberty appear on the left side of the two plate designs. 
The third plate design has a bluish background and features an image of the Gov. Mario M. Cuomo Bridge. The fourth design has a white background with the U.S. motto, "E pluribus unum," in the upper left and a map of the state in the upper right. "Excelsior" appears across the bottom and the Statue of Liberty's torch is in the middle. 
The fifth design is similar to the first two, but with images of Niagara Falls, the Statue of Liberty and the New York City skyline across the bottom. 
The new design is part of a state-led 10-year license plate replacement program. The new plates will replace the Empire blue and white plates. The state Department of Motor Vehicles will also stop issuing the Empire gold plates. 
More than 3 million vehicles in New York have license plates that are at least 10 years old, according to the governor's office. Due to the age of the plates, many are damaged and peeling. Damaged plates cause legibility issues for law enforcement and cashless tolling systems. 
The plates will be replaced when customers renew vehicle registrations. Those with license plates that are at least 10 years old will receive new plates. The $25 license plate replacement fee will be added to the registration renewal, Cuomo's office said. 
For an additional $20 fee, customers may retain their license plate number. 
"The time has come for New York to have a new license plate, which is why we worked hard to create design options that not only capture the heart of the Empire State, but also that our customers will be proud to put on their vehicles," New York DMV Commissioner Mark Schroeder said. 
One dead after Brutus crash on Friday
One person is dead after a two-vehicle crash in Brutus on Friday afternoon.
According to a press release from the state police, at approximately 4:37 p.m. Friday troopers responded to a two-vehicle crash on state Route 31. A preliminary investigation revealed that a 2016 Jeep Cherokee operated by a single occupant was traveling eastbound on Route 31. For a reason yet to be determined, the Jeep crossed into the westbound lane striking a 2015 Ford Taurus containing two occupants.
All three individuals were transported to Upstate University Hospital in Syracuse, where an occupant in the Ford Taurus succumbed to their injuries. Another is still listed in critical condition with multiple injuries and the third individual involved is currently listed in stable condition.
The names of the occupants involved are being withheld, pending investigation.
Personnel from the Cayuga County Sheriff's Office, state police, AMR ambulance, CIMVAC Ambulance and Weedsport, Jordan and Port Byron fire departments were at the scene Friday, dispatchers said.
Route 31 was closed between Clinton and Lippoldt roads but reopened later that night.
Thirstier Pug: Auburn craft beer taproom, shop moves to bigger space
AUBURN — When Mike Sigona opened the Thirsty Pug Craft Beer Market in June 2014, he wasn't easy to find. And he didn't have to be.
Back then, his customers were mostly craft beer diehards, often from well outside Cayuga County. They knew what they wanted — fresh India pale ales, rare sours, highly regarded Belgians — and they knew Sigona's Genesee Center bottle shop had it. After he added tap lines for on-site consumption the following year, he had even more of it.
So it didn't matter that the Thirsty Pug was tucked inside a mini-mall and all but invisible from the street. Those diehard customers tracked it down regardless. Anyone who didn't care for craft beer, meanwhile, was unlikely to walk through Sigona's door even if they did know where it was. Either way, he wasn't missing out on many potential customers.
Five years later, however, the craft beer scene has boomed. Cayuga County has gone from zero to six breweries. New York state passed 400 last year. And craft beer has slowly invaded supermarket shelves and chain restaurants. Far more people have a taste for it today, Sigona said. So he felt the time was right to take the Thirsty Pug somewhere they could find it.
"You see everybody trying stuff out and getting into it," he said Wednesday. "I think we were missing the boat being hidden."
At noon Friday, the Thirsty Pug will open at a new, more visible location at 131 Genesee St., the former Cayuga County Office of Tourism. It's twice as big as the old location, and boasts 13 tap lines to the old one's nine. There are more stools at the bar, which is still made of reclaimed bowling alley wood, as well as sidewalk tables and a "legacy nook" for longtime customers.
The shop's selection of canned and bottled beer, available to go, will mostly stay the same, Sigona said. For non-beer drinkers, his taproom will continue to offer wines and ciders from the Underground Bottle Shop. He'll still serve limited food, too, but customers are also welcome to order some from new neighbor Parker's Grille & Taphouse and eat it in the Thirsty Pug.
New additions will include bottle lists with Trappist (monk-made) and lambic (sour Belgian) beers to enjoy on-site. And with more lines, Sigona can pour a fuller selection of styles: pilsners and lagers, stouts and porters, kettle and mixed fermentation sours, and, of course, IPAs. He can also order bigger kegs, he continued, and pass the savings on to his customers in the form of lower prices. 
The variety of styles on tap can work both ways. Customers who flinch at hoppy beers can stick to the other ones, while IPA fanatics can be tempted to branch out. At the same time, those who associate the most popular craft beer style with bitterness and aggressive booziness would be surprised by the complexity and fruit flavors of newer IPAs, Sigona said. He and his staff of three, who had to pass a beer quiz as part of the application process, are happy to offer such suggestions. Their level of expertise also translates to clean lines and fresh kegs, he said.
Many of those newer IPAs come from breweries in New York and the Northeast. And though the Thirsty Pug remains around the corner from one of the style's top producers in Prison City, as well as Good Shepherds now across the street, Sigona doesn't see much overlap. Those breweries serve almost exclusively their own beer, he said, leaving ones distributed from outside the area to him.
"I'm able to take advantage of thousands of world-class beers coming into the area without stepping on any toes," he said. 
As Sigona welcomes new customers, however, the changing behavior of some of his old diehard ones poses a challenge. The beer they chased to his store five years ago has since become so available that they fixate even harder on what remains out of reach. Once a sought-after sour or IPA regularly arrives on his shelves, he said, it's not uncommon for the beer to go ignored.
All Sigona can do is hope people mature out of that mindset and appreciate what they can find at the new Thirsty Pug.
"You're never going to find anything better than what we have on the shelf," he said.
Auburn boy, 81-year-old from Cayuga found dead after vanishing on fishing trip
TYRE — Authorities say a 5-year-old child and an 81-year-old friend have been found dead after apparently falling into the water during a fishing trip in the Finger Lakes region.
Seneca County Sheriff Tim Luce says divers found the bodies of young Christoph Jones of Auburn and family friend Essie Hall of Cayuga around 9 a.m. Saturday in the town of Tyre.
The two were reported missing Friday night after not returning from their outing. Deputies found a vehicle and fishing equipment at a spot off South Mays Point Road and saw personal items in the water nearby.
Search dogs and a state police helicopter helped in a search that extended until 11 p.m. Friday, then resumed early Saturday.
According to a press release from the Seneca County Sheriff's Office, Hall was a close family friend who enjoyed spending time with Christoph and taking him fishing.
Both were pronounced dead at the scene by Seneca County Coroner Wade Morabito. Investigators believe that the pair slipped off the bank into the water, no foul play is suspected but the case remains under investigation. Deputies were assisted by state police, the Auburn Police Department and the state canal corporation.
Doctor returns to Auburn Community Hospital to lead cardiology department
The latest addition to Auburn Community Hospital's team is a familiar face, as the hospital announced Wednesday the new lead for its cardiology department practiced in Auburn for nearly 10 years.
Dr. Mukesh Sharma practiced at ACH from 2003 to 2012 before moving to North Carolina to practice at the Fayetteville VA Medical Center and teach medical students from Campbell University.
In a press release, Sharma said he was impressed with the new services and positive changes at ACH since his previous tenure, and was looking forward to serving the community.
"My family and I are excited to return to the Auburn community. The employees at Auburn Community Hospital are very focused on ensuring the patient experience is exceptional," Sharma said.
ACH President and CEO Scott Berlucchi said in the release that he was thrilled to have Sharma join the team, which is part of the hospital's strategic plan to bring services and physicians to Auburn so that patients can access care without driving to Syracuse or Rochester.
"Our next steps are to focus on bringing other essential programs and services to Auburn including cancer care, which we hope to announce in the coming months," Berlucchi said.
Auburn residents face felony charges after drug task force investigations
The Auburn Police Department arrested two people Wednesday on felony drug charges following investigations by multi-agency Finger Lakes Drug Task Force, said Deputy Chief Roger Anthony.
Bishop Todd James Prenatt, 24, of 229 Woodlawn, Auburn, is accused of selling an amount of marijuana greater than one ounce to a member of the task force in 2018, Anthony said. Prenatt was indicted July 11 by a grand jury and arrested Aug. 21 on a charge of third-degree sale of marijuana, a class E felony.
Anthony said Kilie Anne Harvey, 33, of 18 South Lewis St., Auburn, is accused of selling less than one 1/2 ounce of cocaine to a task force agent twice in 2018 and was indicted by a grand jury on June 5. Harvey was also charged Aug. 21 with third-degree criminal sale of a controlled substance and third-degree criminal possession of a controlled substance, both class B felonies.
Anthony was unsure whether Harvey and Prenatt were still being held in Cayuga County Jail as of Thursday afternoon. Both were scheduled for arraignment in Cayuga County Court.
'Unnecessary money grab': CNY county clerks blast Cuomo's NY license plate push
The details were tucked inside a press release distributed by Cuomo's office Monday. The new license plates will be available in April 2020 and the state will launch a replacement program. Over the next two years, motorists with license plates that are at least 10 years old will be issued new plates when they renew their vehicle's registration. 
The $25 license plate replacement fee will be added to the cost of the vehicle's registration renewal. For an additional $20, vehicle owners can keep their current license plate number. 
Cayuga County Clerk Sue Dwyer thinks the state's mandated license plate replacement program is a "money grab."  
"This fee is absolutely unnecessary, and they are making New York state drivers pay for their bad business deals with their vendor," Dwyer said in a statement. "It is unfair to have drivers pay up to $45 to correct a mistake that the state government made in the first place." 
That mistake is the defective license plates the state has been replacing for free. There have been numerous complaints about the plates bubbling and peeling. In severe cases, the plates become illegible. 
Cuomo's office said the new plates will replace the Empire Blue and White plates, many of which are at least 10 years old. The state Department of Motor Vehicles will stop issuing the Empire Gold plates when the new plates are available. 
New York will have a new official license plate in 2020, and the state's residents will sele…
For Dwyer and Oswego County Clerk Michael Backus, the new license plate replacement program poses another challenge: Meeting customer demand at local DMVs. 
Backus said in an interview Wednesday that the DMVs are already facing a rush of customers needing to meet federal REAL ID guidelines by October 2020. The state's license plate replacement program will add to that workload. 
But DMVs won't have more resources to assist customers. Backus noted that local DMVs keep 12.7% of transactions, including license plate fees. That percentage hasn't changed in at least two decades. 
"We're going to be the centerpiece for everybody to vent frustration and get through this process," Backus said. "It's going to be a real challenge for our staffs to have to manage that." 
Backus also expressed displeasure with how the license plate redesign and replacement program was announced. The clerks that run DMVs learned about the new plates when the governor's office sent out its news release Monday. There wasn't advance notice of the plate mandate. 
"I'm glad that we're going to pick our license plate design, but I think a little more communication would've helped this entire process," he said. 
Lightning confirmed as cause of fire at Auburn church
AUBURN — The Auburn Fire Department responded to a fire at the Thompson Memorial AME Zion Church on Parker Street in Auburn on Sunday afternoon that was caused by a lightning strike.
The fire was confined to the front steeple of the historic church, which is part of the Harriet Tubman National Park and held Tubman's funeral in 1913. Neighbors of the church reported hearing loud "booms" and seeing thick smoke coming from the structure in the midst of a thunderstorm that hit the area around 2:30 p.m. on Sunday.
Fred Ferris Sr., who lives down the street, said he called 911 at about 3 p.m. after seeing smoke continuing to billow from the church. Pauline Copes Johnson, Tubman's great-great-grandniece, was with her daughters in her house next to the church when she said she heard two loud booms. Her daughter Ursula Woods-Johnson said she also heard booms, but didn't realize the church was smoking until AFD arrived. 
An investigation confirmed that the fire was caused by a lightning strike, said Assistant Fire Chief Ed Sherman on Monday morning.
After extinguishing the fire, AFD remained on the scene in case the fire reignited as a result of the timber in the building. The church has an attic-like compartment near the steeple running the length of the structure that AFD would have had to cut into in order to put out a fire there. 
The department said it also wanted to inspect the structural stability of the steeple, which holds a bell that is supported by four cross beams. Only one of the beams was damaged, Park Ranger Kim Szewczyk said.