Weekly top reads: Former Cayuga County undersheriff dies, rescue at Fair Haven state park, fatal Brutus crash update
The Citizen's top 10 most-read stories of the week. 
Soft training: Union Springs man raises service dogs for children with autism
For Fred Horning, training emotional support dogs is about desensitizing them to everything except harsh behavior. 
"We're much more focused on the behavior than we are the obedience," he said.
Horning takes the five or six puppies in his care on road trips to Boston and the docks of New York City to expose them to the crashing of shipping crates. However, he makes sure to train them "soft," without using a loud voice. That's because Horning's service dogs will be paired with children with autism, and the dogs need to be emotionally sensitive enough to reflect what the children feel.
"You can tell what the child's going through by how the dog is. If the dog's happy and boisterous, it's a pretty good indication that the child is OK," Horning said.
He breeds chocolate Labs at his farm in Union Springs every two years, and picks two out of every litter to train as service dogs for children with autism — which comes at no cost to the families. Horning said he works with an organization called Paws 4 Ability that chooses the children who receive the service dogs.
Horning chose chocolate Labs for their easy-going and nonthreatening nature, as opposed to another common service dog: German shepherds. 
"There's almost no perceived threat to a Lab. So when you give someone a service dog that already has social anxiety, giving them a dog that keeps people away is not really a way to fix or counteract that social anxiety," he said. 
Horning also tries to gradually breed his dogs to be smaller to better accommodate the families, and so the dogs can accompany the children in smaller spaces like planes.
The first thing Horning does to train his puppies is put them in a car to go on long rides, and bring along his four adult Labs to demonstrate calm behavior. The puppies also learn to track scents if their child ever goes missing, show their teeth with a disguised command if the child ever feels threatened, and bark at the scent of human urine.
Another part of the desensitization training involves hanging around a couple of barber shops in Syracuse so the dogs can get used to all kinds of physical, racial and cultural diversity.
"It's very easy to raise a pup in your little nucleus of your world, and then the pup freaks out when it sees somebody that's over six-and-a-half-foot tall or somebody that wears a western cowboy hat or somebody whose skin's a different color," Horning said. 
He'll also put the dogs in the bed of his truck and take them around Auburn, where he often hears strangers' stories about their own dogs: "They relay a story about loss or they relay a story about life, and I've gotten very good at redirecting people's sorrow," he said. 
One of the dogs in the pack, T.J., is Horning's own PTSD service animal. Horning was electrocuted 13 years ago while on the job repairing telephone lines, and sounds of crackling and popping bring back traumatic memories. "I spent an unbelievable amount of time in a hospital bed, in my head," he said.
But, once he got home, Horning's dogs didn't care about the physical changes that impacted his own sense of identity. He then went on to train PTSD service dogs before switching to his current training for children with autism. 
"I have a quote on my fridge and it says, 'The meaning of life is to find your gift, and the purpose of life is to give it away,'" he said. "And that has been probably 90 to 95 percent of the driving reason why I do this. I want to know that I make a difference." 
New York angler captures Bassmaster title on Cayuga Lake
UNION SPRINGS – When Jamie Hartman was asked if he was ready to hoist the trophy for winning the SiteOne Bassmaster Elite at Cayuga Lake, all he could do was nod his head and choke back tears.
The Newport, New York, angler charged up the leaderboard Sunday from fourth after the third day of the four-day Bassmaster Elite Series tournament to win it all on the final day. But he also battled back from missing a whole season due to a back injury to claim his second victory in the last three series events.
The two-time series champion captured the Academy Sports + Outdoors Bassmaster Elite Series Tournament at Lake Guntersville in Scottsboro, Alabama, and finished 20th in last week's Berkley Bassmaster at St. Lawrence River in Waddington — the first of two straight stops in New York State for the series.
"I don't even know what to say. I did not expect this at all," Hartman said on the stage in Frontenac Park in Union Springs, after the top 10 anglers weighed in and he was declared the winner. "I dug myself out of a big hole from day one, and it seems to be a trend of mine. Start from behind, don't start ahead, and I'm good."
With his injury, Hartman said, "it was literally down and out last year," as he told himself he had to return to the series because he had worked too hard to get there.
"This is what I work for," he said. "That first one is special. But this, this is the best one ever and ever will be – in my home state, in my home crowd. This is not just for me. This is for everybody. Who wants to touch it?"
With that, the angler jumped off the stage and allowed anyone from the strong audience in the park to come up, touch the trophy, shake his hand or give him a high-five, and express their congratulations. He spent the next several minutes in a makeshift receiving line.
Hartman's final haul of 22 pounds, 4 ounces for a total of 80 pounds, 13 ounces bested Keewatin, Ontario, Canada's Jeff Gustafson's numbers of 15, 14 and 80, 3. Gustafson led after the second and third days of the tournament and had hoped to become the first Canadian to win a Bassmaster Elite event.
"I'm a regular guy. My dream was to do this, and I'm here," Gustafson said. "I get asked a lot, 'What do I need to do to be a pro fisherman?' The most important thing is you've got to fish a lot. You've got to be able to catch fish. … I grew up fishing every minute I could. Thanks to my dad and my grandpa, I'm up here."
Gustafson pointed out a couple of fellow Canadians on the Bassmaster Elite circuit and said there is a strong fan base behind them in their home country, as each of the anglers seeks to make history as the first Canadian winner.
"People go bananas up there," Gustafson said, joking that the cold Canadian winters keep people inside watching bass fishing on television. "I've gotten messages from so many of my friends the last few days. I really appreciate it. We have a lot of good fishermen, a lot of good tournaments. We love it just as much as everyone south of the border does."
Making the biggest leap up the leaderboard on Sunday was Brandon Lester, of Fayetteville, Tennessee, who started the final day in 10th place but climbed to sixth with a final haul of 20 pounds, 6 ounces for a total of 75 pounds, 9 ounces. The second-highest day four haul came from a spot Lester fished earlier in the weekend.
"I started there this morning, and man, it was lights out. That's where I caught every single fish, off of that one little spot," he said as he explained his strategy and the equipment he used. "It's been a phenomenal week. … Gosh almighty, I love this lake, I love New York."
Lester loves New York so much, he said, that he wrote an article earlier in the year for Bassmasters.com listing his top five states to fish in – and New York was No. 1.
"That's saying a lot because I'm from Tennessee, and we've got a lot of good fisheries around, the Tennessee River and all that," he said. "I've always jived well with all these New York fisheries. I love them all, and I love coming up here. I always will."
Investigation still open in Cayuga County crash that killed two
Police on Friday were still trying to determine the cause of a crash in Cayuga County last week that resulted in the deaths of two people.
New York State Police investigator Leland Tyler said Friday that John F. Szozda, 83, of State Street Road, Throop, died shortly after the Friday, Aug. 23 crash on Route 31 in the town of Brutus. Erin K. Price, 34, of Syracuse, died of her injuries Monday at Upstate University Hospital in Syracuse, where she had previously been listed in critical condition with multiple injuries.
Mary M. Szozda, 80, of State Street Road, Throop, the wife of John Szozda, and the only passenger in the car he was driving, was listed in fair condition Friday at Upstate University Hospital.
The crash happened at approximately 4:37 p.m. Aug. 23, when a 2016 Jeep being driven eastbound by Price crossed into the westbound lane, hitting a 2015 Ford Taurus occupied by the Szozdas.
Tyler said Friday that the state police's accident reconstruction unit was still working to determine the cause of the accident and that the investigation was still open.
Former Cayuga County undersheriff dies of illness stemming from 9/11 recovery efforts
A former undersheriff for the Cayuga County Sheriff's Office died Thursday of an illness related to his service in New York City following the Sept. 11, 2001 terrorist attacks.
Stephen B. McLoud, 59, served 23 years with the sheriff's office in multiple positions, Cayuga County Sheriff Brian Schenck said in a news release. McLoud, who was chief criminal investigator for the sheriff's office at the time, assisted in the search and recovery efforts after 9/11.
His death almost 18 years later was caused by "an illness stemming from his assignment at the World Trade Center site," according to the release, which deemed his passing a "line of duty death."
McLoud started his career with the sheriff's office as a deputy sheriff in June 1983 and went on to serve as criminal investigator, the chief criminal investigator, and the undersheriff before retiring in December 2006. The position of undersheriff that McLoud assumed in 2003 is second-in-command to a county's sheriff. 
McLoud, who was also a member of the Weedsport Fire Department for more than two decades, is survived by his wife and two children. He discussed the demands of his new position as undersheriff in a 2003 interview with The Citizen.
"Over 21 years, there has been many times when my responsibilities have taken me away from my family," he said at the time. "I greatly appreciate the support that I get from my family."
The White Chapel Funeral Home in Weedsport is in charge of arrangements, which had not been formalized Thursday.
Police: Two Auburn men violate stay away orders
Auburn police arrested two men for violating court orders to stay away from specific people, said Auburn Police Department Lt. James Slayton.
Lee Michael Potter, 29, of 123 S. Fulton St. in Auburn, arrived at the residence of the person benefiting from the order to stay away — also known as an order of protection — and started banging on the door Tuesday night, Slayton said. He said Potter did not enter the residence and was found by police a short time later in the area. 
According to the police report, Potter was arrested on Chapman Avenue around 1 a.m. Wednesday and charged with first-degree criminal contempt, a class E felony.
Police also arrested 31-year-old Austin Richard Deal at his residence at 36 Cayuga St., Apt. 1, in Auburn because Deal was seen with a person who has an order of protection against him, Slayton said. He was charged around 11 p.m. Tuesday with the class E felony of first-degree criminal contempt.
Unconscious man pulled from water at state park in Fair Haven
An unconscious man was pulled from the water at Fair Haven Beach State Park Friday.
County 911 dispatchers said the call for a man at the park came in 4:59 p.m. A lifeguard performed CPR on the man, dispatchers said, and he was transported to Oswego Hospital by Fair Haven Village Ambulance.
Personnel from New York State Park Police, state police and Fair Haven Fire Department were also at the scene, dispatchers said. 
Additional details were not available Saturday.
Cuomo orders NY flags to fly at half-staff in honor of late Cayuga County undersheriff
Flags on New York state government buildings will fly at half-staff in honor of former Cayuga County Undersheriff Stephen McLoud, who died Thursday from an illness related to his service at the World Trade Center site following the 9/11 attacks. 
Gov. Andrew Cuomo directed flags to fly at half-staff beginning Tuesday, Sept. 2 until McLoud's internment. 
"McLoud was a dedicated public servant and hero who ultimately sacrificed his life helping our city, state and nation recover at ground zero following the September 11 terrorist attacks," Cuomo said. 
A former undersheriff for the Cayuga County Sheriff's Office died Thursday of an illness rel…
The governor continued, "His selfless service embodies the heroism and bravery exhibited by all first responders who answered the call to serve following that fateful day, and I am directing flags to be flown at half-staff to honor his memory. On behalf of all New Yorkers, I extend my deepest condolences to (McLoud's) friends and family. We will never forget his service and his sacrifice." 
McLoud, 59, served 23 years with the Cayuga County Sheriff's Office and more than two decades as a member of the Weedsport Fire Department. He was chief criminal investigator for the sheriff's office when he assisted in the search and recovery after the 9/11 attacks. 
In 2003, he was named undersheriff and served in that role until his retirement in December 2006. 
McLoud is survived by his wife and two children. Funeral arrangements haven't been finalized. 
Valerie Harper, TV's Rhoda, married to Auburn native, dies at 80
LOS ANGELES — Valerie Harper, who scored guffaws, stole hearts and busted TV taboos as the brash, self-deprecating Rhoda Morgenstern on back-to-back hit sitcoms in the 1970s, has died.
Longtime family friend Dan Watt confirmed Harper died Friday, adding the family wasn't immediately releasing any further details. She had been battling cancer for years, and her husband, Auburn native Tony Cacciotti, said recently he had been advised to put her in hospice care.
Harper was a breakout star on "The Mary Tyler Moore Show," then the lead of her own series, "Rhoda." She was 80.
She won three consecutive Emmys (1971-73) as supporting actress on "The Mary Tyler Moore Show" and another for outstanding lead actress for "Rhoda," which ran from 1974-78. Beyond awards, she was immortalized — and typecast — for playing one of television's most beloved characters, a best friend the equal of Ethel Mertz and Ed Norton in TV's sidekick pantheon.
Fans had long feared the news of her passing. In 2013, she first revealed that she had been diagnosed with brain cancer and had been told by her doctors she had as little as three months to live. Some responded as if a family member were in peril.
But she refused to despair. "I'm not dying until I do," Harper said in an interview on NBC's "Today" show. "I promise I won't." Harper did outlive her famous co-star: Mary Tyler Moore died in January 2017. Ed Asner, Cloris Leachman, Betty White and Gavin MacLeod are among the former cast members who survive her.
MacLeod recalled her as a "talented, gifted actress" in an email to The Associated Press.
"It is indeed a sad day. My life has been so enriched by having the experience of working with Valerie and calling her a friend. ... The thing I remember so much about Val is that she loved her family, she loved the actors that she worked with and she loved the underdog. She was always helping someone," he wrote.
In recent years, Harper's other appearances included "American Dad!" ''The Simpsons" and "Two Broke Girls."
Harper was a chorus dancer on Broadway as a teen before moving into comedy and improv when, in 1970, she auditioned for the part of a Bronx-born Jewish girl who would be a neighbor and pal of Minneapolis news producer Mary Richards on a new sitcom for CBS.
It seemed a long shot for the young, unknown actress. As she recalled, "I'm not Jewish, not from New York, and I have a small shiksa nose." And she had almost no TV experience.
But Harper, who arrived for her audition some 20 pounds overweight, may have clinched the role when she blurted out in admiration to the show's tall, slender star: "Look at you in white pants without a long jacket to cover your behind!"
It was exactly the sort of thing Rhoda would say to "Mar," as Harper recalled in her 2013 memoir, "I, Rhoda." Harper was signed without a screen test.
Of course, if CBS had gotten its way, Rhoda might have been a very different character with a much different actress in place. As "The Mary Tyler Moore Show" was being developed, its producers were battling a four-point decree from the network, which insisted that the nation's TV viewers would not accept series characters who were (1) divorced, (2) from New York, (3) Jewish or (4) have mustaches.
The producers lost on having Mary Richards divorced (instead, she had been dumped by her long-time boyfriend). But with Rhoda they overrode the network on two other counts.
The show that resulted was a groundbreaking hit, with comically relatable Rhoda one big reason.
Item: "What am I? I'm not married, I'm not engaged. I'm not even pinned. I bet Hallmark doesn't even have a card for me!"
Item: Eyeing a piece of candy, Rhoda wise-cracked: "I don't know whether to eat this or apply it directly to my hips."
"Women really identified with Rhoda because her problems and fears were theirs," Harper theorized in her book. "Despite the fact that she was the butt of most of her own jokes, so to speak, ... her confident swagger masked her insecurity. Rhoda never gave up."
Neither did Harper, who confronted her own insecurities with similar moxie.
"I was always a little overweight," she once told The Associated Press. "I'd say, 'Hello, I'm Valerie Harper and I'm overweight.' I'd say it quickly before they could. ... I always got called chubby, my nose was too wide, my hair was too kinky."
But as "The Mary Tyler Moore Show" evolved, so did Rhoda. Rhoda trimmed down and glammed up, while never losing her comic step. The audience loved her more than ever.
A spinoff seemed inevitable. In 1974, Rhoda was dispatched from Minneapolis back home to New York City, where she was reunited with her parents and younger sister in a new sitcom that costarred Nancy Walker, Harold Gould and Julie Kavner.
She also met and fell in love with the hunky owner of a demolition firm.
The premiere of "Rhoda" that September was the week's top-rated show, getting a 42 percent share of audience against competition including Monday Night Football on ABC. And a few weeks later, when Rhoda and her fiance, Joe, were wed in a one-hour special episode, more than 52 million people — half of the U.S. viewing audience — tuned in.
But "Rhoda" couldn't maintain those comic or popular heights. A domesticated, lucky-in-love Rhoda wasn't a funny Rhoda. By the end of the third season, the writers had taken a desperate step: Rhoda divorced Joe. Thus had Rhoda (and Harper) defied a third CBS taboo.
The series ended in 1978 with Harper having played Rhoda for a total of nine seasons.
She had captured the character by studying her Italian stepmother. But Harper's own ethnicity — neither Jewish nor Italian — was summed up in a New York Times profile as "an exotic mixture of Spanish-English-Scotch-Irish-Welsh-French-Canadian."
And she was not a Gothamite. Born in Suffern, New York, into a family headed by a peripatetic sales executive, she spent her early years in Oregon, Michigan and California before settling in Jersey City, New Jersey.
By high school, she was taking dance lessons in Manhattan several times a week. By age 15, she was dancing specialty numbers at Radio City Music Hall. By 18, she was in the chorus of the Broadway musical "Li'l Abner" (then appeared in the film adaptation a year later). She also danced in the musicals "Take Me Along" (starring Jackie Gleason) and "Wildcat" (starring Lucille Ball).
She found comedy when she fell in with a group of Second City players from Chicago who had taken up residence in Greenwich Village. One of these improv players was Richard Schaal, whom she wed in 1964. (They divorced in 1978.)
Harper and Schaal moved to Los Angeles in 1968.Two years later, in a theater production, she was spotted by a casting agent for the role of Rhoda.
During "The Mary Tyler Moore," Harper appeared in her first major film, the comedy "Freebie and the Bean," and later was cast in "Blame It on Rio" and an adaptation of Neil Simon's play "Chapter Two."
In 1986, she returned to series TV with a family sitcom called "Valerie." While not matching her past critical successes, the show proved popular. But in the summer of 1987, Harper and her manager, Tony Cacciotti, whom she had married a few months earlier, were embroiled in a highly publicized feud with Lorimar Telepictures, the show's production company, and its network, NBC.
In a dispute over salary demands, Harper had refused to report for work, missing one episode. The episode was filmed without her. She was back on duty the following week, only to be abruptly dumped and replaced by actress Sandy Duncan. The show was renamed "Valerie's Family" and then "The Hogan Family."
Meanwhile, lawsuits and countersuits flew. In September 1988, a jury decided that Harper was wrongfully fired. She was awarded $1.4 million compensation plus profit participation in the show (which continued without Harper until 1991).
"I felt vindicated," Harper wrote in her memoir. "I had beaten Lorimar and reclaimed my reputation."
During the 1990s, Harper starred in a pair of short-lived sitcoms (one of which, "City," was created by future Oscar-winner Paul Haggis) and made guest appearances on series including "Melrose Place," ''Sex and the City" and "Desperate Housewives."
She reunited with Moore in a 2000 TV film, "Mary and Rhoda." In 2013, there was an even grander reunion: Harper and Moore were back together along with fellow "MTM" alumnae Leachman, White and Georgia Engel to tape an episode of White's hit comedy, "Hot in Cleveland." It was the ensemble's first acting job together in more than 30 years and during a news conference Harper cited a valuable lesson: The character of Rhoda, she said, pointing to Moore, "taught me to thank your lucky stars for a fabulous friend."
Auburn crash results in minor injuries
AUBURN — Two people suffered minor injuries in a two-car accident in Auburn Saturday.
Michael Grady, assistant fire chief with the Auburn Fire Department, said two people were involved in the crash at the corner of Arterial west and Washington Street. One person was transported to Auburn Community Hospital, while the other received treatment at the scene but refused transportation, Grady said. Grady said the call for the crash came in at 3:18 p.m.
The corner of Arterial west and Washington Street was blocked off for about 40 minutes, as were two lanes of the Arterial. A truck, engine and vehicle from the AFD were at the scene in addition to TLC Ambulance.
Auburn man sentenced for stealing firearms from home in Conquest
AUBURN — An Auburn man was sentenced in Cayuga County Court on Tuesday to five years in prison, and was granted an override of violent felony status.
Defense attorney Joseph Sapio said in court on Tuesday that Allen had a "substantial" history of drug addiction and requested that Judge Mark Fandrich consider a violent felony override and a shock camp component be added to the sentence for additional "discipline, drug treatment and drug care." 
Cayuga County District Attorney Jon Budelmann said he didn't believe those requests would be appropriate and noted that there were other charges satisfied by Allen's plea. Allen's plea satisfied additional charges of fourth-degree grand larceny related to a firearm and another charge of fourth-degree criminal possession of stolen property, both class E felonies.
Fandrich did not grant Allen shock camp on Tuesday. "I do believe Mr. Allen's underlying cause, the driver of this crime spree, is (his) addiction. On that basis, I'm going to grant the violent felony override," he said.
Allen received the previously promised sentence of five years in prison followed by five years of post-release supervision on the burglary charge. He will also concurrently serve two sentences of 1.3 years for the possession and welfare fraud convictions, both of which carry maximum sentences of four years in prison.
• Christopher Liddle, 31, formerly of 5126 Route 34, in Auburn, was sentenced to four years in prison followed by five years of post-release supervision.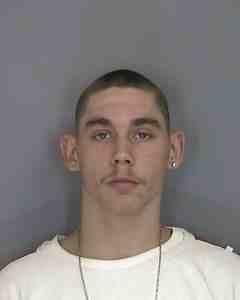 Auburn police tackled Liddle when he charged at them on Feb. 26 while holding a folding knife, after officers responded to a domestic disturbance at a Cottage Street residence. Police said at the time that a verbal argument escalated when Liddle stomped on a woman's bare feet with his work boots and continued to harass her by pushing her into a door and punching her in the head. He fled the scene before police arrived.
Though Budelmann said he felt Liddle made statements in the pre-sentence investigation that minimized his actions, he said he didn't see a reason to change the previously agreed upon sentence.
• Fandrich postponed the sentencing of 33-year-old Michael Gainey to Sept. 10. Gainy pleaded guilty June 11 to second-degree attempted criminal possession of a weapon, and was promised a conditional sentence of five years in prison followed by three years of post-release supervision in exchange for his plea.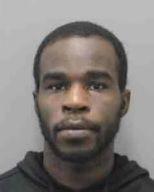 Fandrich adjourned sentencing so the prosecution could review the case in response to defense attorney Rome Canzano's request for a violent felony override.