The Citizen's top 10 most-read stories of the week. 
Finger Lakes Musical Theatre Festival announces new name, 2020 season
Is it the Merry-Go-Round Playhouse? Or the Finger Lakes Musical Theatre Festival?
As of about 7:30 tonight, the answer is neither. At his traditional curtain speech at opening night of "Working: A Musical," Producing Artistic Director Brett Smock announced that the professional theater organization headquartered in Auburn has changed its name to The Rev Theatre Co. 
Speaking to The Citizen Tuesday, Smock said the change was a long time coming.
What began as the Auburn Children's Theatre in 1958 and became the Merry-Go-Round Playhouse in the 1970s rebranded as the Finger Lakes Musical Theatre Festival in 2011. But while that most recent name reflected the organization's expansion to additional venues in Auburn, Smock said, it didn't reflect the educational services of what remained known as the Merry-Go-Round Youth Theatre. The program tours 70-plus school districts across the state every year, and in 2018, began operating the West End Theater at the former West Middle School.
"We needed a new name that would allow us to not only house everything, but show respect for our legacy and continue that growth in the future," Smock said.
As a result of that lack of cohesion in its brand, Smock continued, "People didn't know how to refer to us. In this area, certainly in Auburn, it's the Merry-Go-Round Playhouse. But in New York (City), it's Finger Lakes Musical Theatre Festival. We're almost exclusively known there as Finger Lakes, for short. And around the country it's a blend of those two things. In London, it's Finger Lakes."
The organization began talking about its need for a more cohesive name in 2015, Smock said, and began working with a consulting agency and polling its audiences in 2017. Toward the end of that year, it hired The Martin Group, of Victor. After a few months of discussion, the communications agency came back with about a dozen name ideas.

The Rev Theatre Co. was a variation on one of those ideas, Smock said, which materialized during conversations between the organization's staff and board members. It's not short for anything, nor an acronym. But the word "Rev" suggests multitudes, Smock continued, including the energy of an engine, the revolution of the former carousel at the Owasco playhouse and reverence for the organization's 60-plus-year history. And it's just short and easy to say, he said. It also lent itself to a bold new, purple-hued logo with a spotlight theme.
"I want anyone who interacts with us to immediately be able to identify our culture, our vibe, our energy," he said. "And the logo reflects that." 
Smock said the organization will spend the rest of the year and early 2020 overhauling its website and print materials, messaging the name change to school districts and the theater community, and otherwise rebranding the festival as The Rev. He hopes the transition will be complete by the time single ticket sales for the organization's 2020 season begin in February or March. Smock also noted that the Merry-Go-Round Playhouse will remain the name of that theater, though the Merry-Go-Round Youth Theatre is subject to its own new title.
Just as important as "The Rev," though, is the "Theatre Co." part of the organization's new name. Unlike "Playhouse" or "Festival," it captures the entirety of what Smock and his staff (20 full-time, 225 seasonal) do, he said, from shaping new musicals through The Pitch to bringing theater to elementary schools. And as The Rev, that artistic mission won't change at all. 
"The Rev puts at the forefront that we're a theater organization that operates two principal divisions — education and professional musical theater — and that our presence in this community is exactly the same as it has been," he said. "There's nothing else that changes."
In his Wednesday night remarks at the Owasco playhouse, Smock also announced the first season of shows the theater organization will present as The Rev Theatre Co.
Leading off the 2020 season at the Merry-Go-Round will be "Rocky: The Musical" (June 10-July 1). Based on the 1976 boxing classic starring Sylvester Stallone, the show will be coming to a U.S. theater for the first time since its 2014 Broadway run. For an additional ticket charge, 60 audience members will be seated ringside, on stage, for the second half of the show, Smock said.
Next will be "Witness Uganda" (July 8-29), a true story about a young American man who volunteers for a teaching project in the African nation. It will be the fourth time the show has ever been performed, Smock said, and he called it "one of the most inspirational stories I've ever witnessed on a stage."
As New York State Fair fever sets in, The Rev will bring "Rodgers and Hammerstein's State Fair" to the playhouse Aug. 5-26. After that, from Aug. 28 to Sept. 3, Dixie Longate will return in "Dixie's Tupperware Party." The drag performer's other show, "Never Wear a Tube Top While Riding a Mechanical Bull," "did overwhelmingly well" at the playhouse in July, Smock said.
Book ending the 2020 season will be a pair of old favorites: "Sister's Christmas Catechism" (Dec. 13-15, 2019) a holiday production that will mark the organization's first ever at the West End Theater, and "Buddy: The Buddy Holly Story" (Sept. 16-Oct. 7, 2020).
2019: 'South Pacific'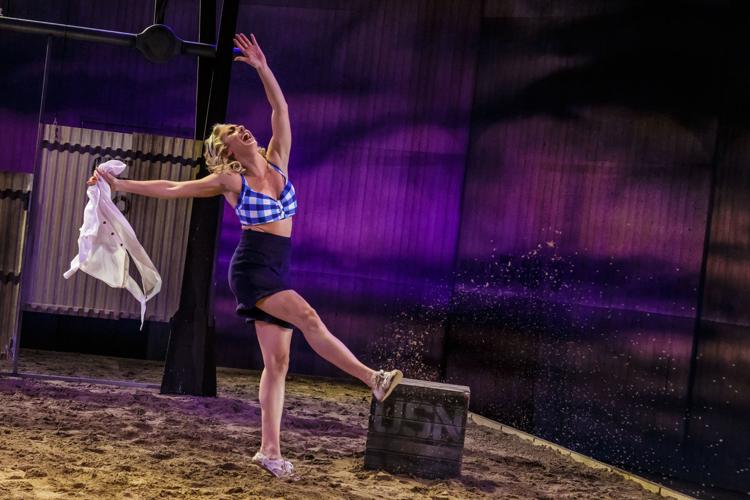 2019: 'Grand Hotel'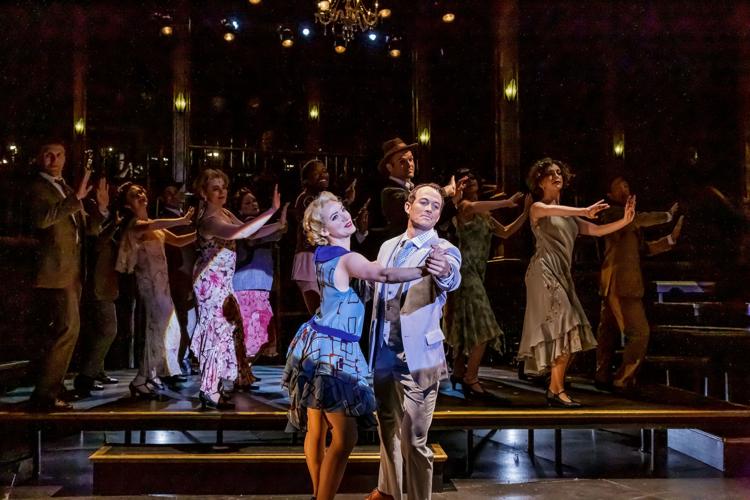 2019: 'Grease'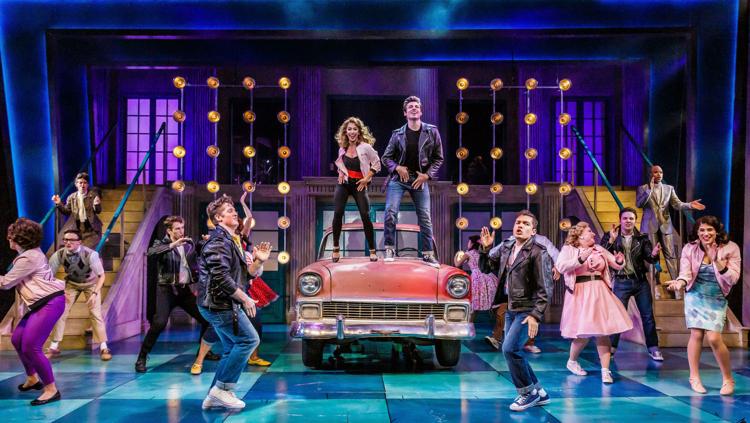 2018: 'Murder for Two'
2018: 'Mamma Mia!'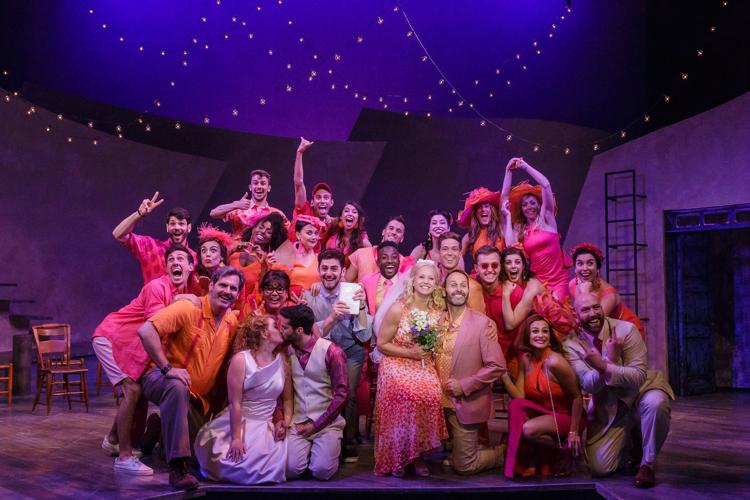 2018: 'Holiday Inn'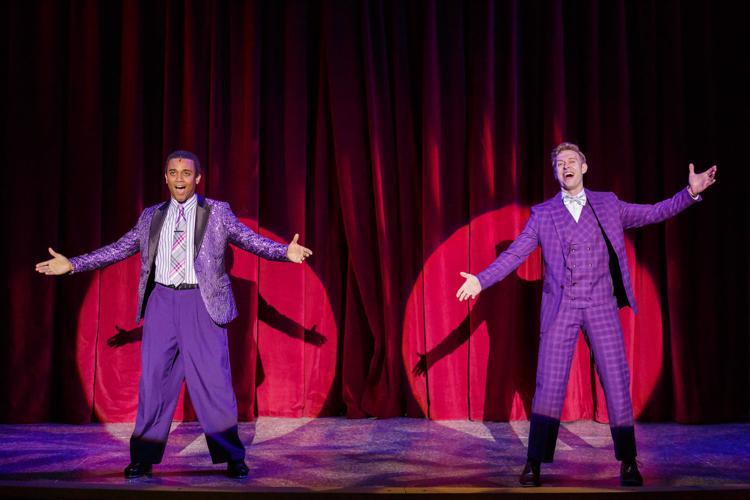 2018: 'Beehive'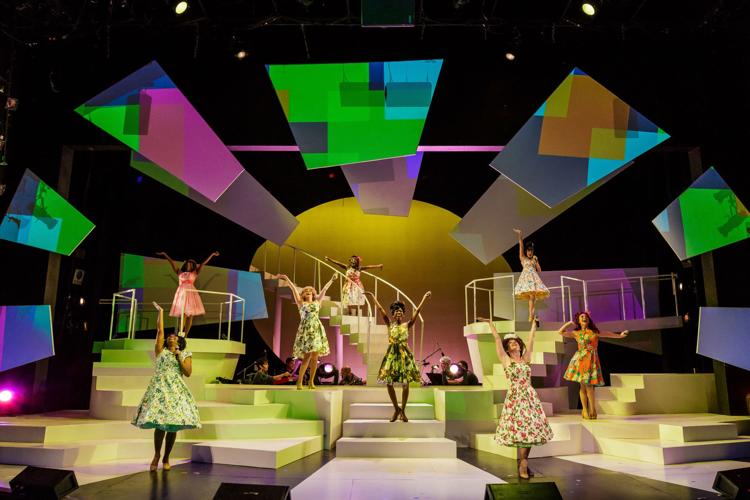 2018: 'Anne of Green Gables'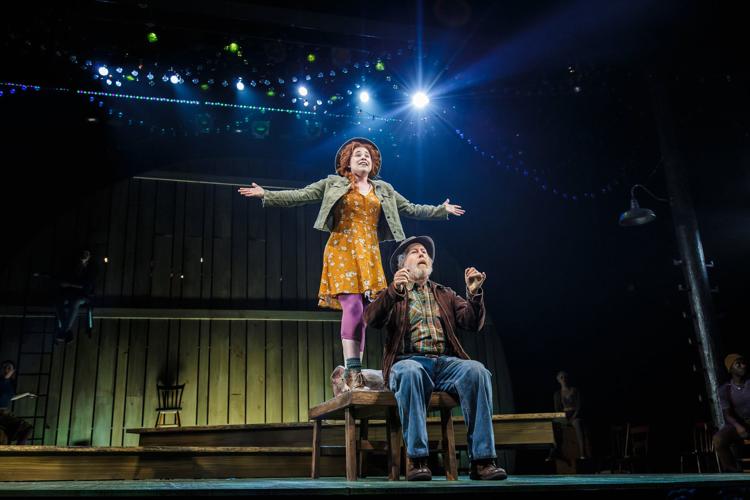 2017: 'The Best Little Whorehouse in Texas'
2017: 'Parade'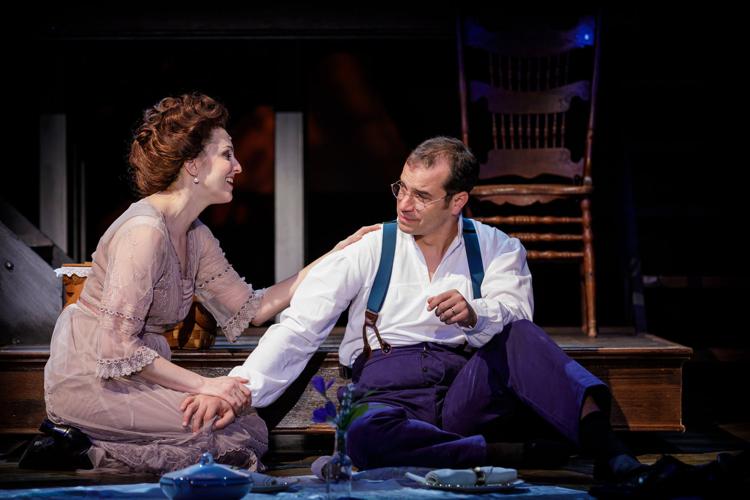 2017: 'Guys and Dolls'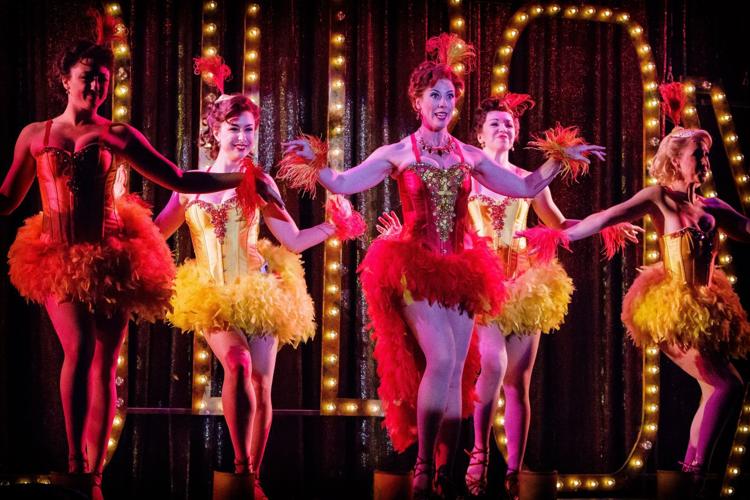 2017: 'Ghost: The Musical'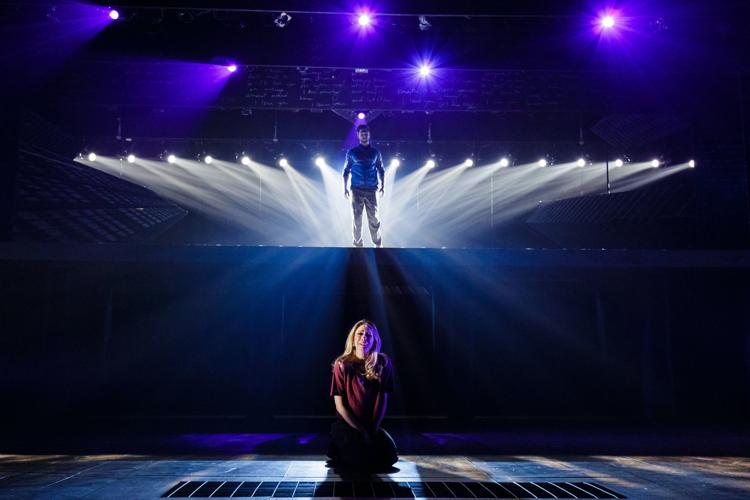 2017: 'Always ... Patsy Cline'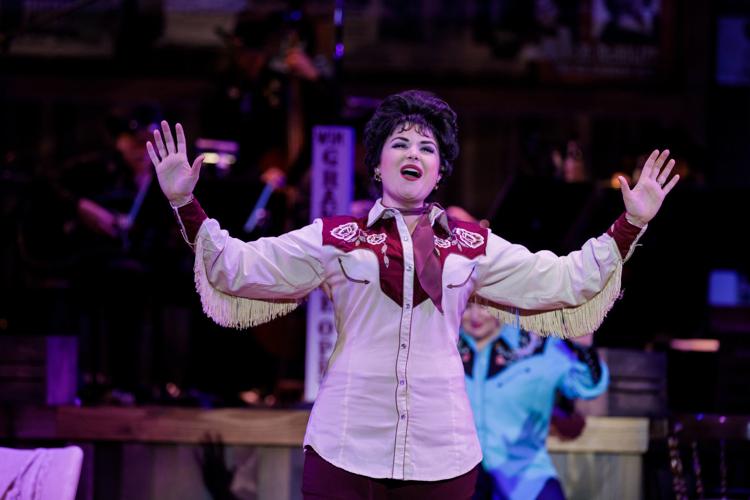 2016: 'Treasure Island'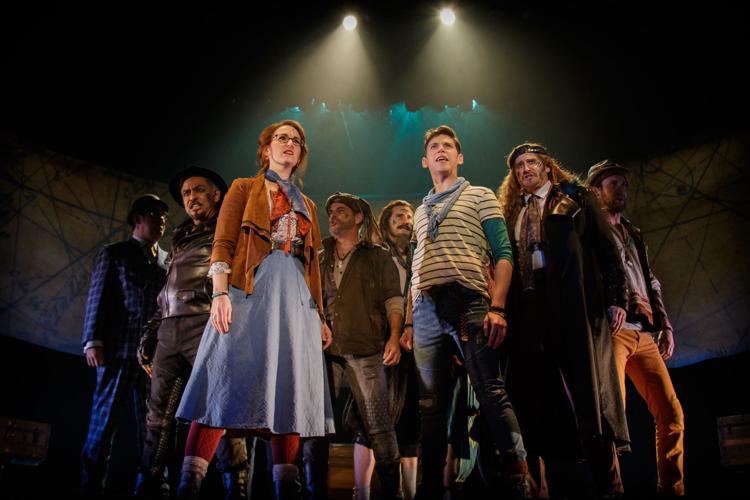 2016: 'Smokey Joe's Cafe'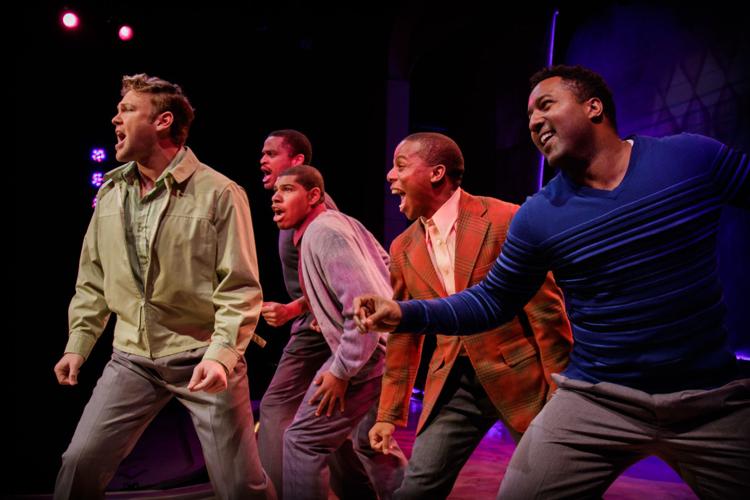 2016: 'Oklahoma!'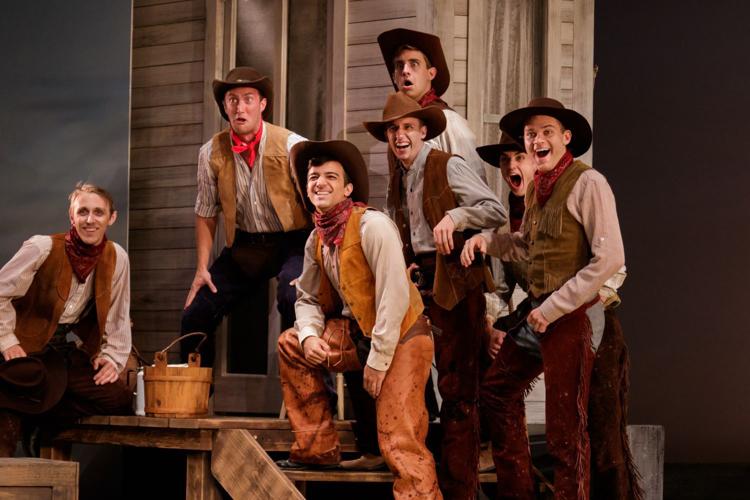 2016: 'Million Dollar Quartet'
2016: 'From Here to Eternity'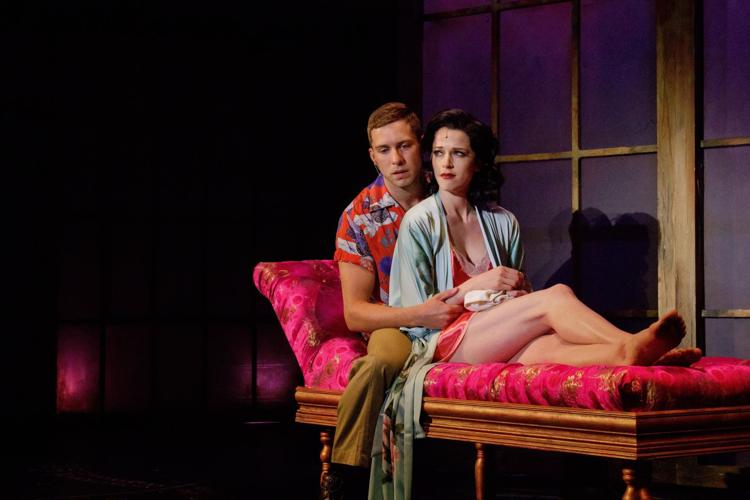 2016: 'Crazy for You'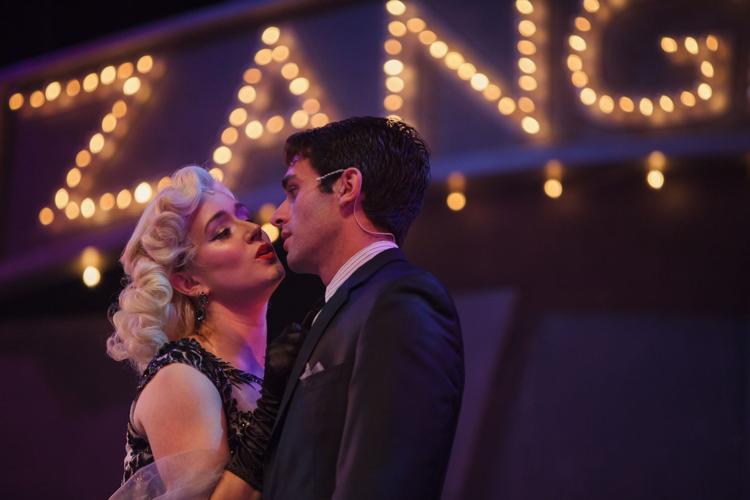 2016: 'Austen's Pride: A New Musical of 'Pride and Prejudice''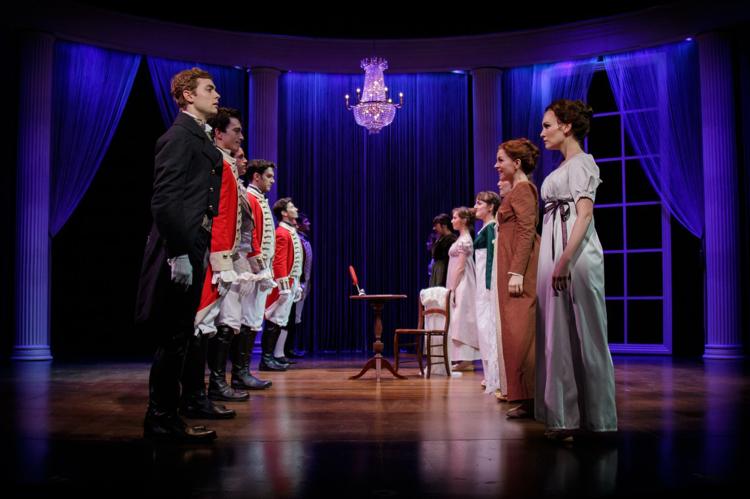 2016: "Tenderly: The Rosemary Clooney Musical'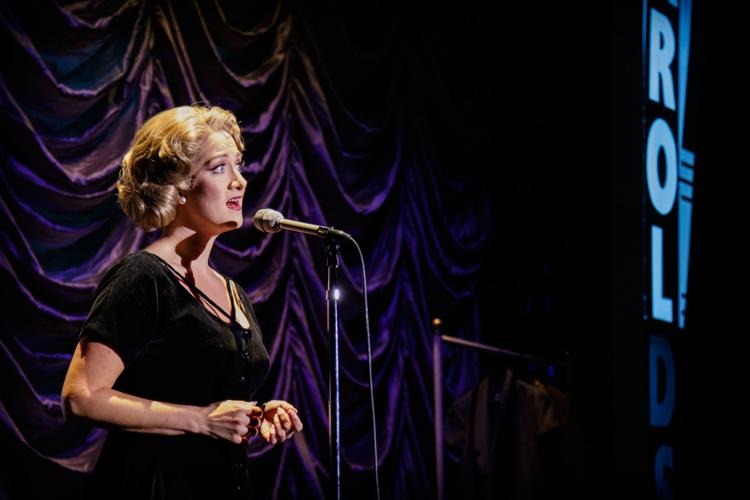 2015: 'West Side Story'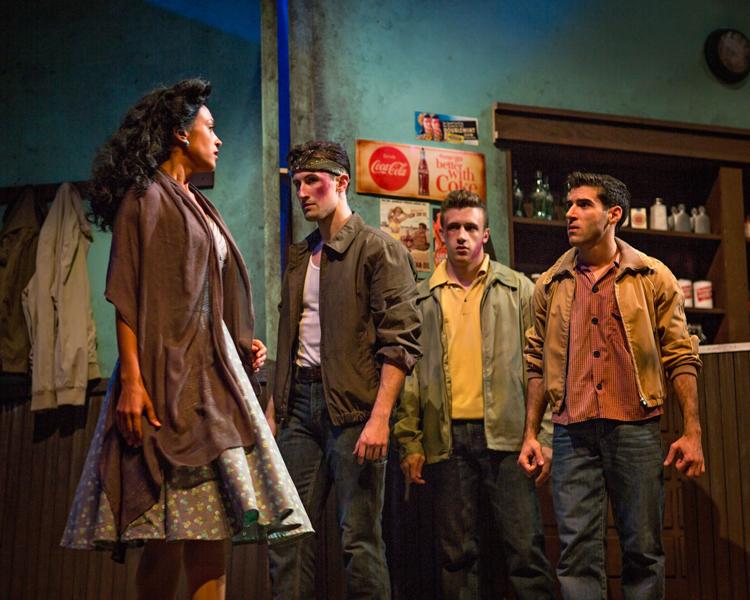 2015: 'The Light in the Piazza'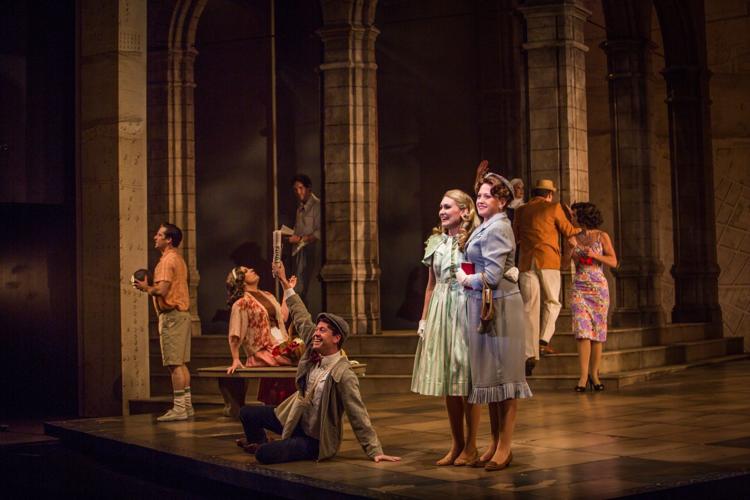 2015: 'The Calamari Sisters' Big Fat Italian Wedding'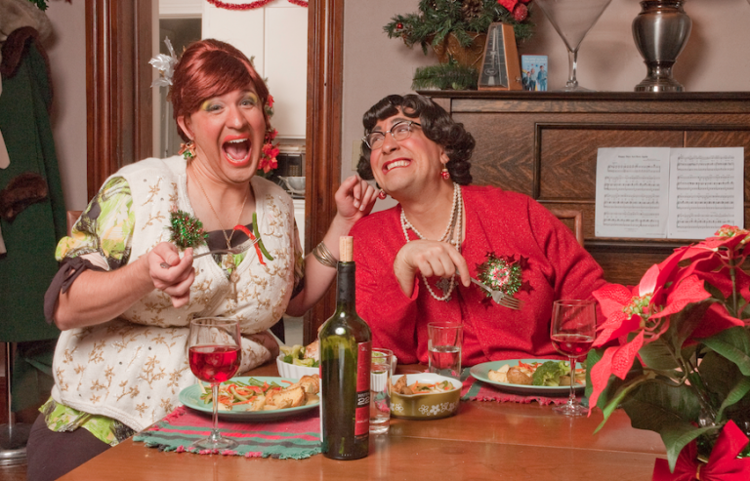 2015: 'Sweeney Todd'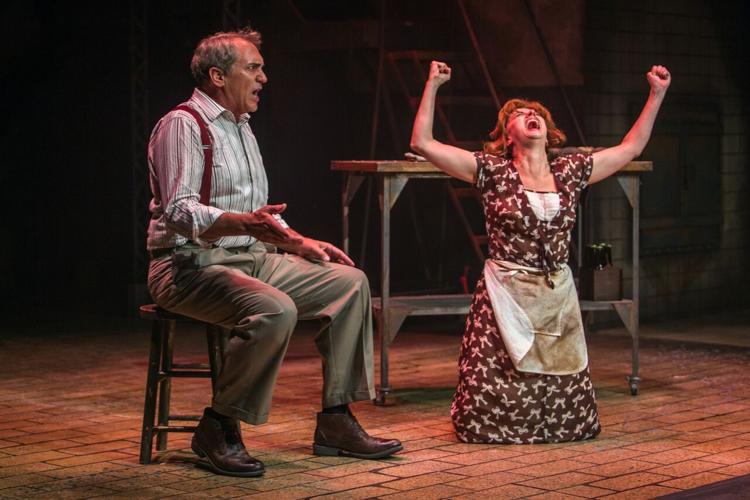 2015: 'Saturday Night Fever'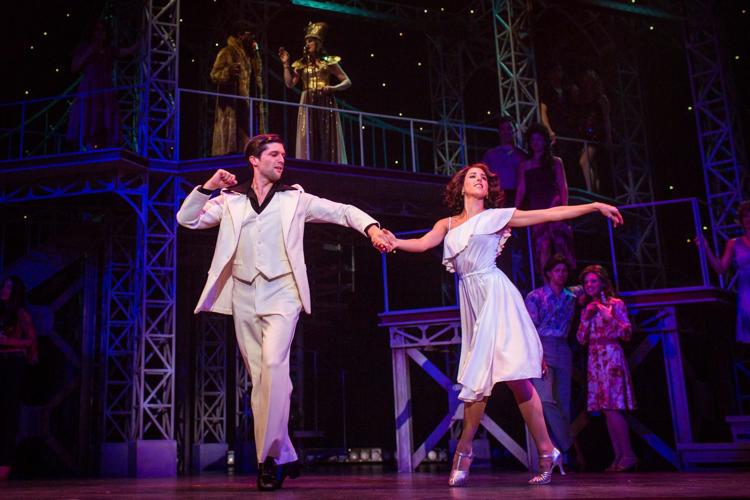 2015: 'Late Nite Catechism'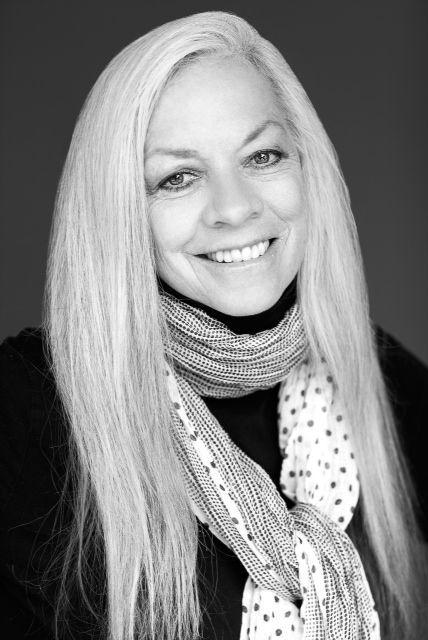 2015: 'Forever Plaid: Plaid Tidings'
2014: 'The Will Rogers Follies'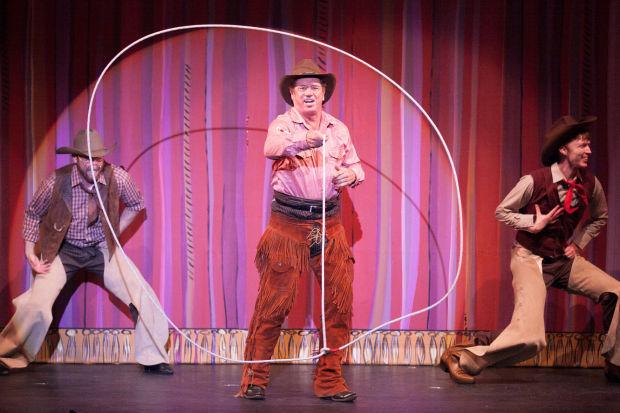 2014: 'The Church Basement Ladies in the Last (Potluck) Supper'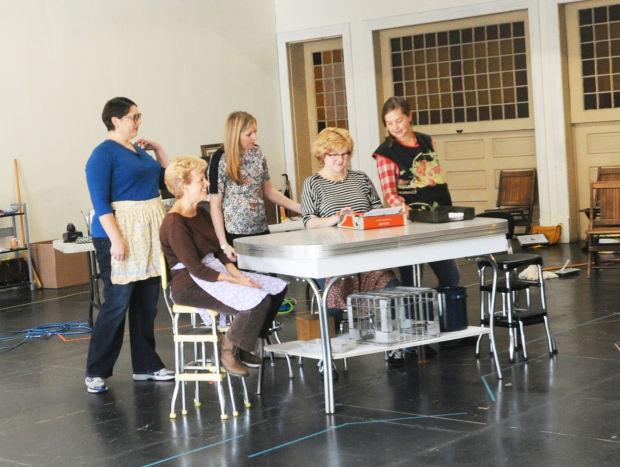 2014: 'On the Town'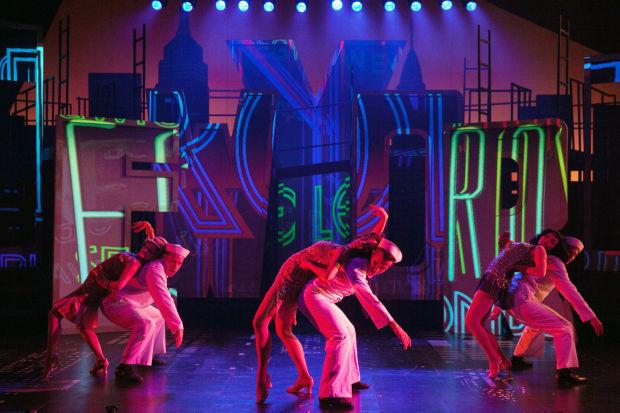 2014: 'Menopause: The Musical'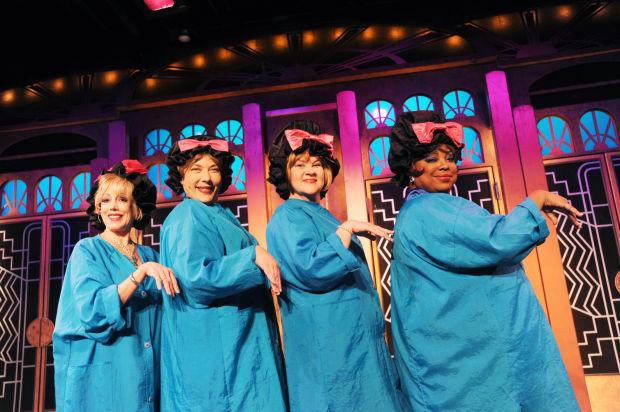 2014: 'Mary Poppins'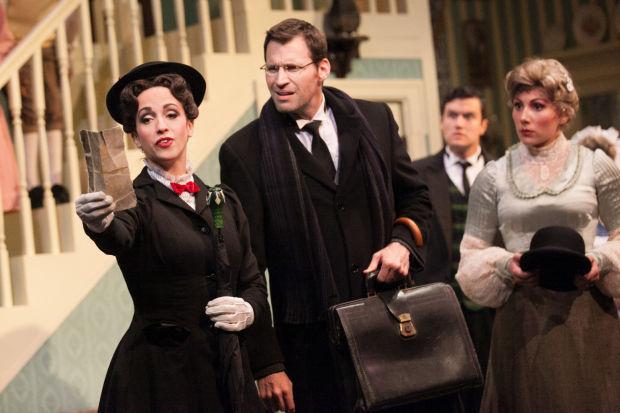 2014: 'Damn Yankees'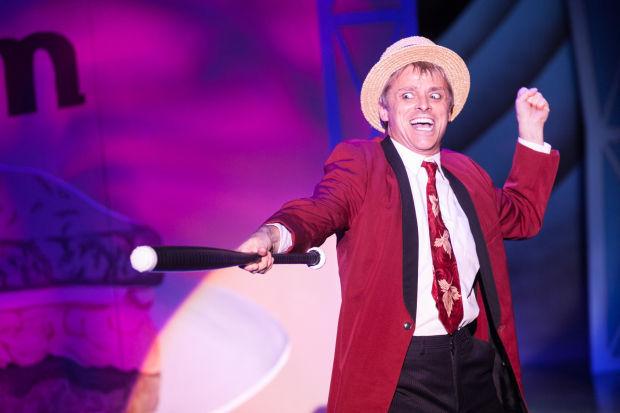 2013: 'The Great American Trailer Park Musical'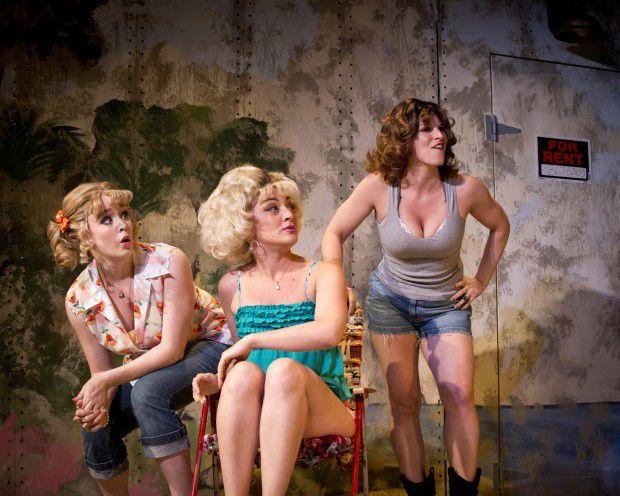 2013: 'Singin' in the Rain'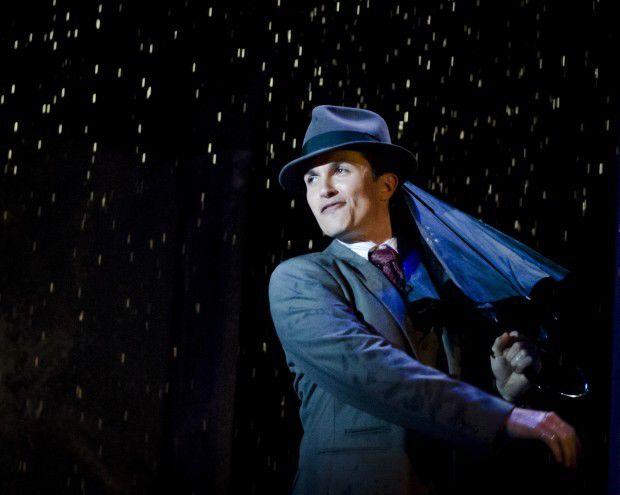 2013: 'Neurosis: The Musical'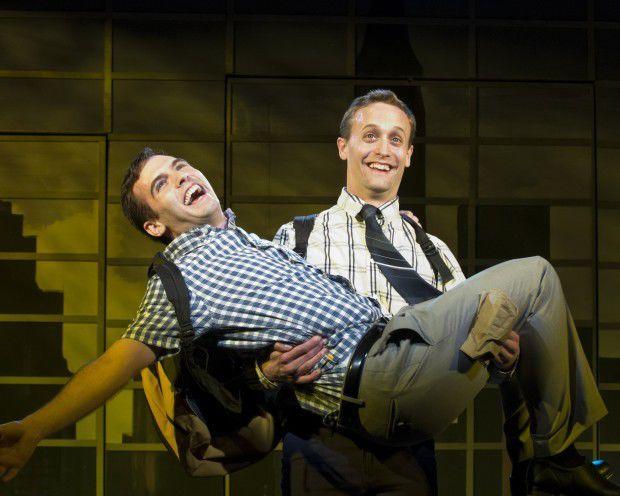 2013: 'Legally Blonde'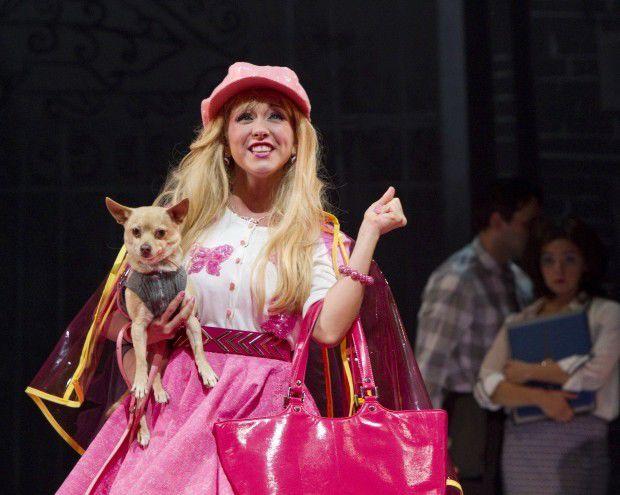 2013: 'Hank Williams: Lost Highway'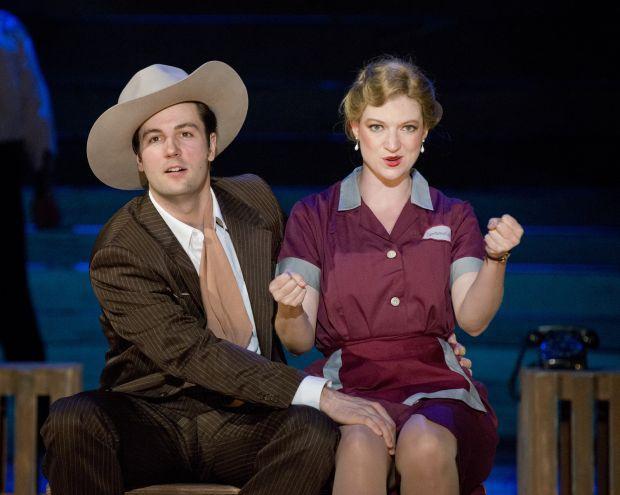 2013: 'Gentlemen Prefer Blondes'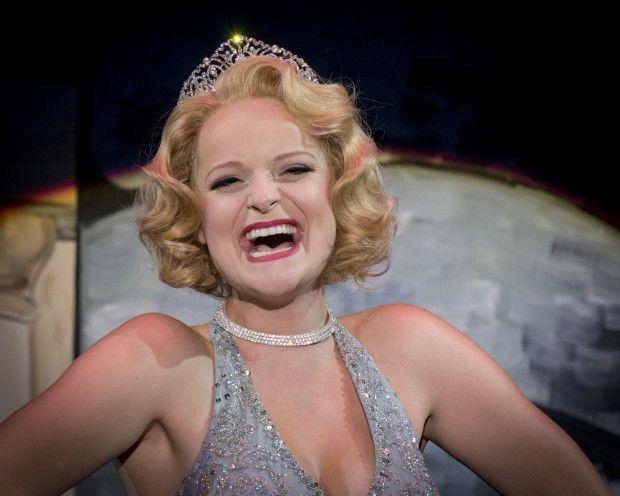 2013: 'CATS'
2012: 'The 25th Annual Putnam County Spelling Bee'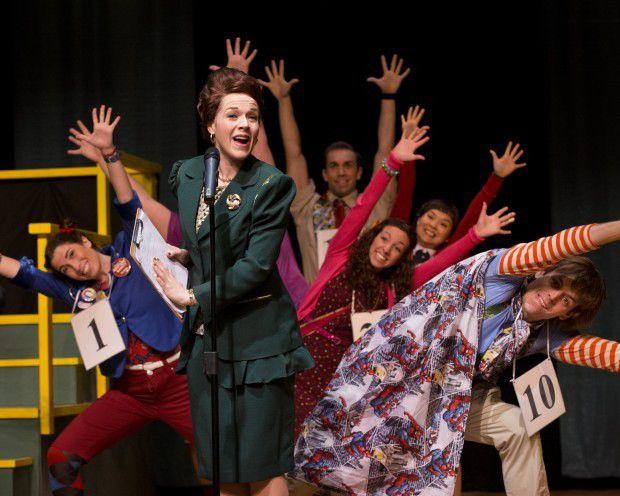 2012: 'Nunsense'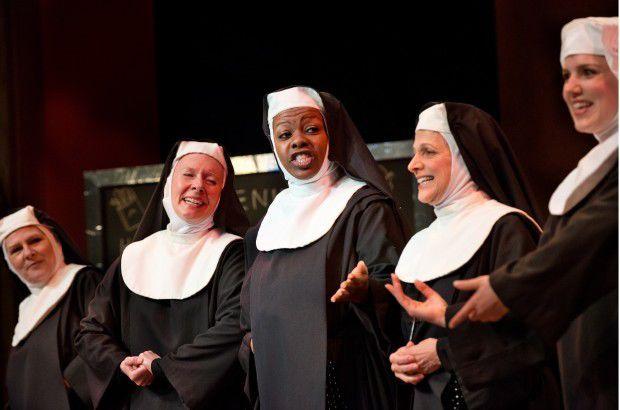 2012: 'My Mother's Lesbian Jewish Wiccan Wedding'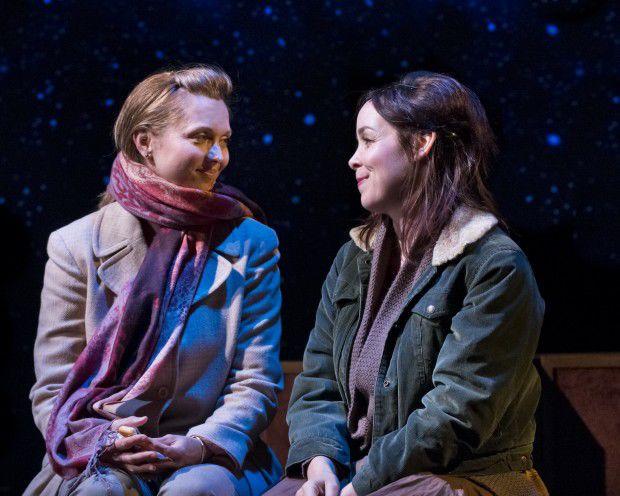 2012: 'My Fair Lady'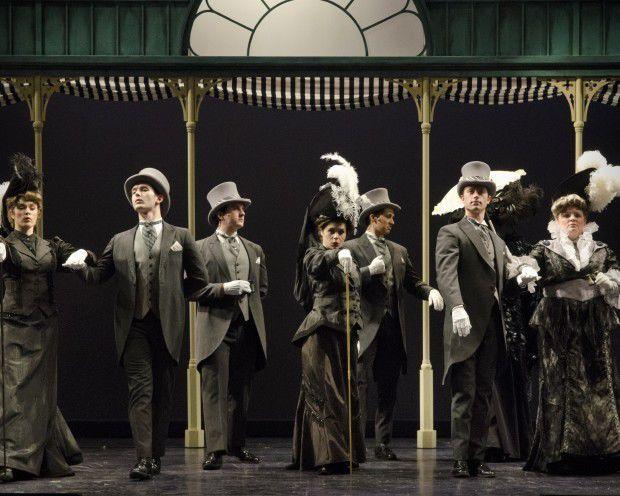 2012: 'Kiss Me, Kate'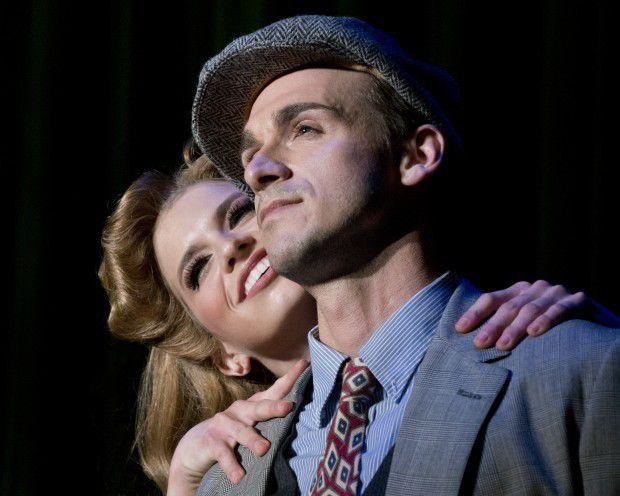 2012: 'Fingers & Toes'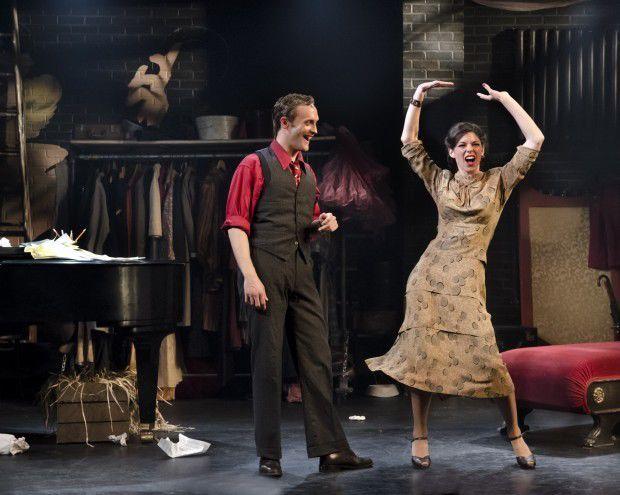 2012: 'Cabaret'
2012: 'Altar Boyz'
2012: '9 to 5: The Musical'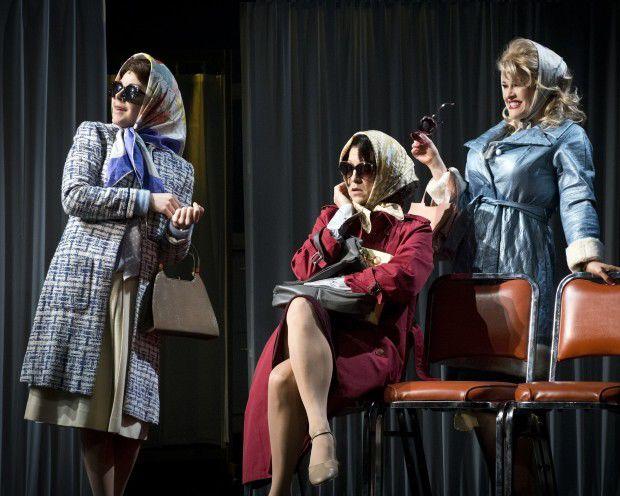 Soft training: Union Springs man raises service dogs for children with autism
For Fred Horning, training emotional support dogs is about desensitizing them to everything except harsh behavior. 
"We're much more focused on the behavior than we are the obedience," he said.
Horning takes the five or six puppies in his care on road trips to Boston and the docks of New York City to expose them to the crashing of shipping crates. However, he makes sure to train them "soft," without using a loud voice. That's because Horning's service dogs will be paired with children with autism, and the dogs need to be emotionally sensitive enough to reflect what the children feel.
"You can tell what the child's going through by how the dog is. If the dog's happy and boisterous, it's a pretty good indication that the child is OK," Horning said.
He breeds chocolate Labs at his farm in Union Springs every two years, and picks two out of every litter to train as service dogs for children with autism — which comes at no cost to the families. Horning said he works with an organization called Paws 4 Ability that chooses the children who receive the service dogs.
Horning chose chocolate Labs for their easy-going and nonthreatening nature, as opposed to another common service dog: German shepherds. 
"There's almost no perceived threat to a Lab. So when you give someone a service dog that already has social anxiety, giving them a dog that keeps people away is not really a way to fix or counteract that social anxiety," he said. 
Horning also tries to gradually breed his dogs to be smaller to better accommodate the families, and so the dogs can accompany the children in smaller spaces like planes.
The first thing Horning does to train his puppies is put them in a car to go on long rides, and bring along his four adult Labs to demonstrate calm behavior. The puppies also learn to track scents if their child ever goes missing, show their teeth with a disguised command if the child ever feels threatened, and bark at the scent of human urine.
Another part of the desensitization training involves hanging around a couple of barber shops in Syracuse so the dogs can get used to all kinds of physical, racial and cultural diversity.
"It's very easy to raise a pup in your little nucleus of your world, and then the pup freaks out when it sees somebody that's over six-and-a-half-foot tall or somebody that wears a western cowboy hat or somebody whose skin's a different color," Horning said. 
He'll also put the dogs in the bed of his truck and take them around Auburn, where he often hears strangers' stories about their own dogs: "They relay a story about loss or they relay a story about life, and I've gotten very good at redirecting people's sorrow," he said. 
One of the dogs in the pack, T.J., is Horning's own PTSD service animal. Horning was electrocuted 13 years ago while on the job repairing telephone lines, and sounds of crackling and popping bring back traumatic memories. "I spent an unbelievable amount of time in a hospital bed, in my head," he said.
But, once he got home, Horning's dogs didn't care about the physical changes that impacted his own sense of identity. He then went on to train PTSD service dogs before switching to his current training for children with autism. 
"I have a quote on my fridge and it says, 'The meaning of life is to find your gift, and the purpose of life is to give it away,'" he said. "And that has been probably 90 to 95 percent of the driving reason why I do this. I want to know that I make a difference." 
'Forever grateful': Dedication of former Cayuga County undersheriff celebrated at funeral
WEEDSPORT — A tribute to a former undersheriff for the Cayuga County Sheriff's Office who died from cancer connected to his service in New York City after the Sept. 11, 2001 terrorist attacks could be seen from a distance in Weedsport Saturday.
A large American flag hoisted by two fire trucks greeted people who attended the funeral of Stephen B. McLoud. The flag loomed over the road entrance of Weedsport Junior-Senior High School, where the service was held.
McLoud, who died Aug. 29 at age 59, helped in search and recovery efforts after the attacks on the World Trade Center. His obituary said exposure during that assignment caused the cancer that lead to his death. The sheriff's office referred to McLoud's passing as a "line of duty death."
The Auburn-born McLoud was a Weedsport school district graduate and received a associate's degree in criminal justice from Cayuga Community College. He became the first full-time police officer for the village of Weedsport in 1982, the obituary said, and went to the sheriff's office in 1983. By 1991, he was promoted from patrol deputy to investigator and served as undersheriff from 2003 until he retired in 2006. He had also been a 35-year member of the Weedsport Fire Department, served as a County fire investigator and been on the Finger Lakes Drug Task Force.
The sound of bagpipes cut through the air in the school's auditorium Saturday, halting the conversation and greetings among attendees as the service started. A line of law enforcement personnel took turns saluting McLoud's casket. Members of fire departments such as Moravia, Sennett and Aurelius acknowledged McLoud, as well.
Cayuga County Sheriff Brian Schenck said he "had the pleasure of working personally" with McLoud for nine years at the sheriff's office. The current sheriff said that when he started, McLoud was the chief criminal investigator, overseeing the criminal investigation division. Schenck said he developed an interest in criminal investigation, and McLoud helped him improve his investigative abilities, allowing him to work on cases himself instead of giving them to the division McLoud supervised.
"Steve's willingness to direct and help me had a significant impact on me personally," Schenck said. "I will be forever grateful for the guidance and mentorship that he gave me early in my career. Steve influenced many people in a positive way."
Schenck said McLoud did not shy away from the opportunity to assist in post-9/11 New York City. Schenck said the office lost a member of its "law enforcement family" in McLoud and addressed McLoud's wife, Anne Chapman McLoud, children Kenneth McLoud and Ashley Nevidomsky and his other family members.
"Know going forward that your family is part of our family and always will be. Thank you for sharing Steve with us and know that we will never forget 703's service and the positive impact he had on all of us," Schenck said, referencing McLoud's call sign.
Doug Wallace, who serves as chaplain for the sheriff's office and various fire departments said that he hoped the service would allow attendees to gain some healing, comfort and hope. Former sheriff Rob Outhouse, who had been in command during McLoud's tenure as undersheriff, sometimes paused as he spoke, occasionally visibly overcome with emotion and suppressing tears.
Outhouse recalled meeting McLoud in the 1980s when the latter was a "wide-eyed young man," constantly seeking to learn. Outhouse praised McLoud's work ethic and said that when he became sheriff McLoud was "the only choice" for his second in command.
"I can never explain how valuable he was. How valuable he is. How valuable he will always be. I will dream of him," Outhouse said.
A series of sniffles could be heard throughout the auditorium after Outhouse finished, with crimson-faced attendees dabbing their eyes with tissues.
"When I was first asked —  or maybe it was told — I had to speak this morning, a chill ran down my spine," Weedsport Fire Chief David James said. "What can I possibly say to describe and define the life of Stephen B. McLoud?"
James said that throughout his time in the fire department and law enforcement, "family was Steve's backbone." The chief praised McLoud's service as a volunteer firefighter, adding that he "never once looked back" throughout decades of service.
"Steve, I'm not going to say goodbye today, because a wise person once told me, 'Goodbyes are forever.'" James said. "Depending on what you believe, we will meet again some day. And when we do, the angels will sing." 
Some songs were also played at the service and Wallace spoke.  An end of watch ceremony honoring McLoud was also done. Afterwards, attendees left the auditorium and various people brought McLoud's casket outside of the school to a horse-drawn carriage. Attendees were scattered on the junior-senior high school's lawn, largely silent outside of a stray cough or whisper. 
The carriage eventually left the area, with various sheriff's office vehicles and police vehicles from Syracuse, Auburn and other municipalities following, lights ablaze. Various fire department vehicles were involved as well, with the procession making its way through the village and ending at the county fairgrounds.
Before people left the auditorium, Wallace told the audience to not let their memories of McLoud fade.
"What we've got left are memories and whenever you talk about those memories, you have to remember, you're honoring him. Cherish those memories you have of him," Wallace said.
Steve McLoud Funeral 1.JPG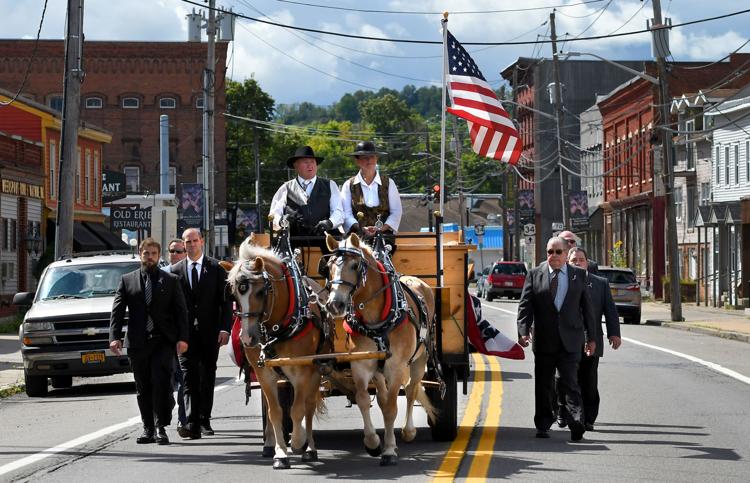 Steve McLoud Funeral 2.JPG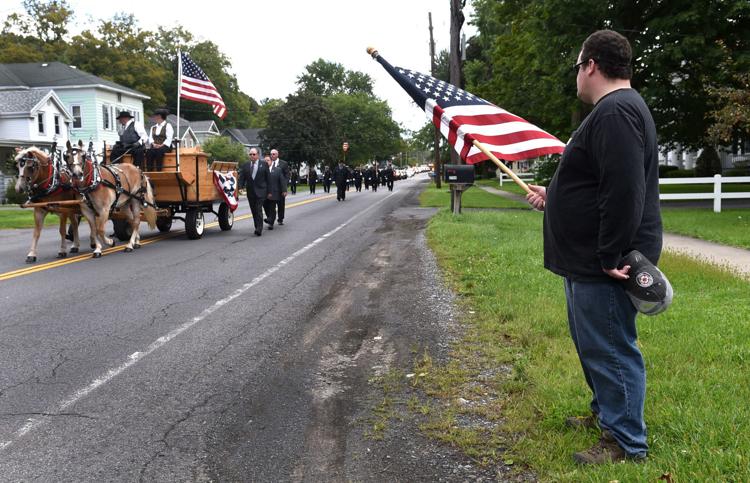 Steve McLoud Funeral 3.JPG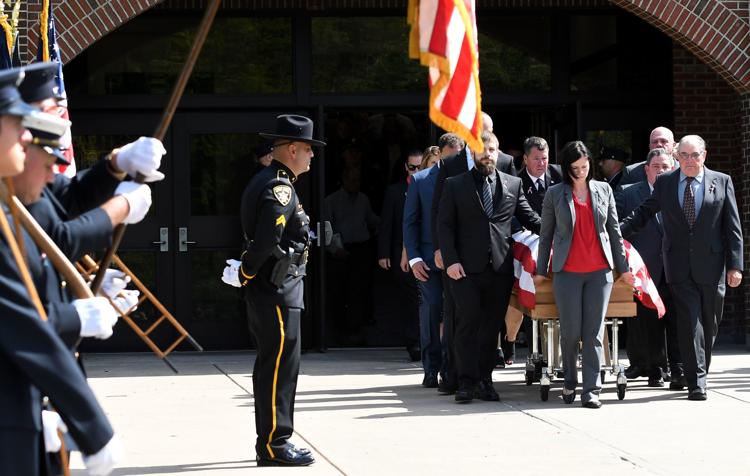 Steve McLoud Funeral 4.JPG

Steve McLoud Funeral 5.JPG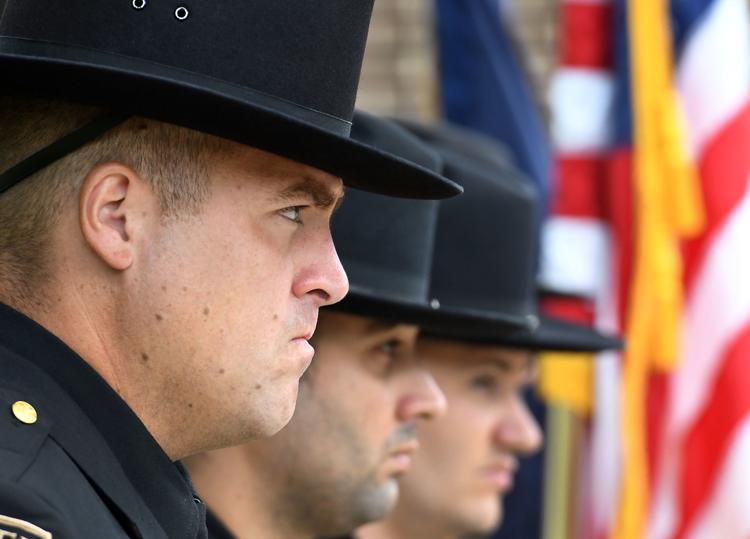 Steve McLoud Funeral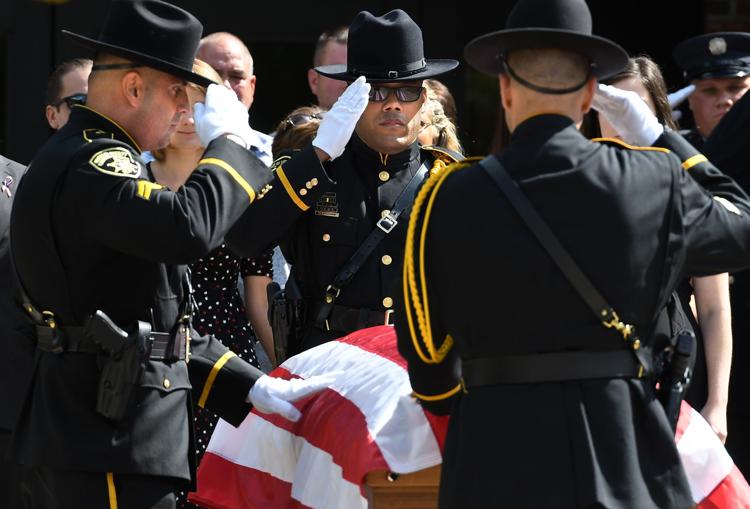 Steve McLoud Funeral 7.JPG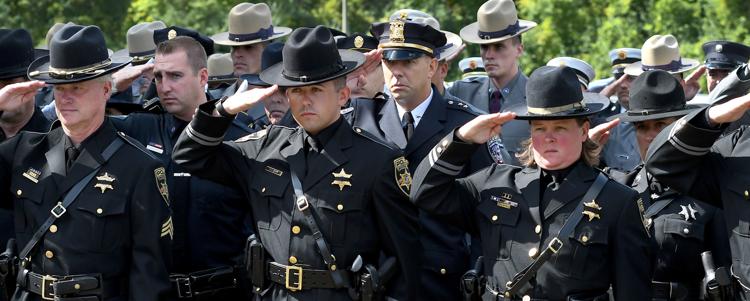 Steve McLoud Funeral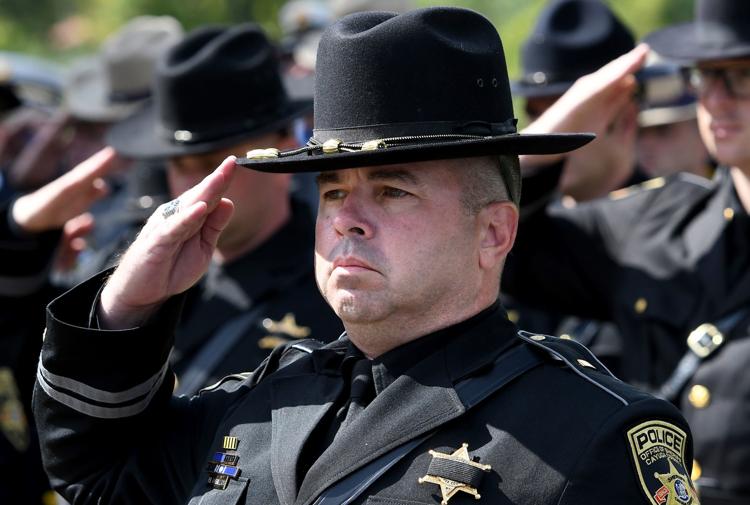 Steve McLoud Funeral 9.JPG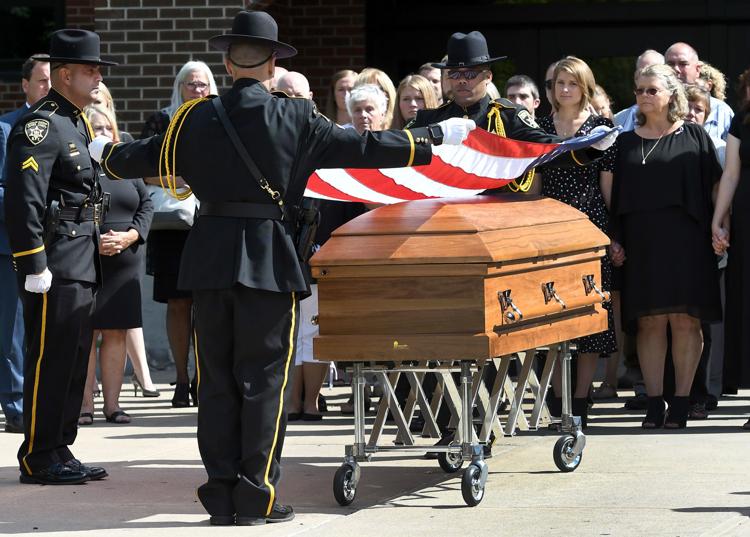 Steve McLoud Funeral 10.JPG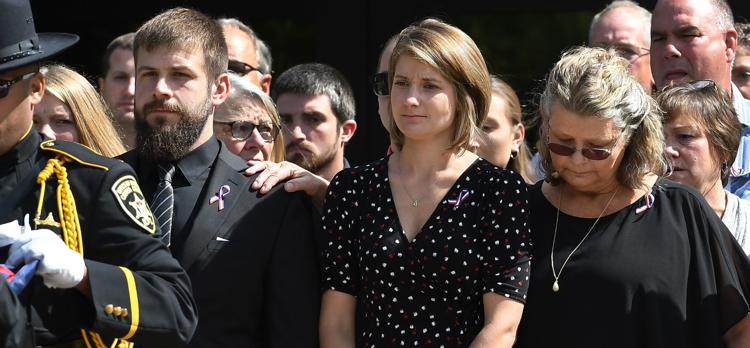 Steve McLoud Funeral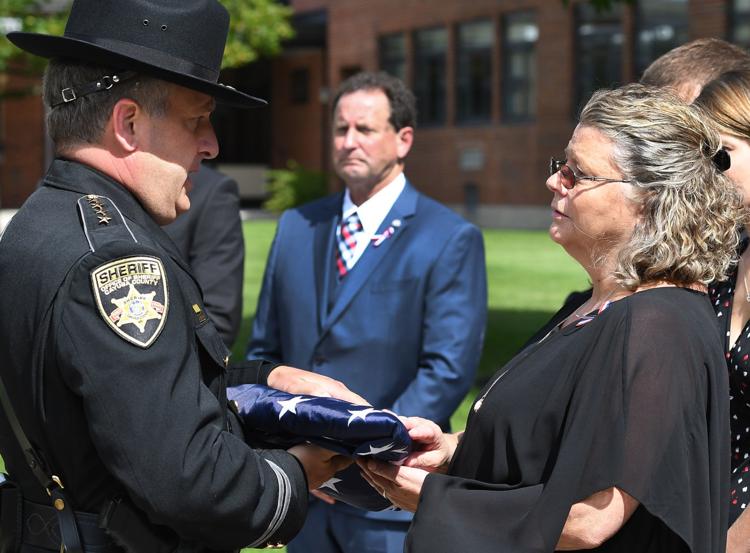 Steve McLoud Funeral 12.JPG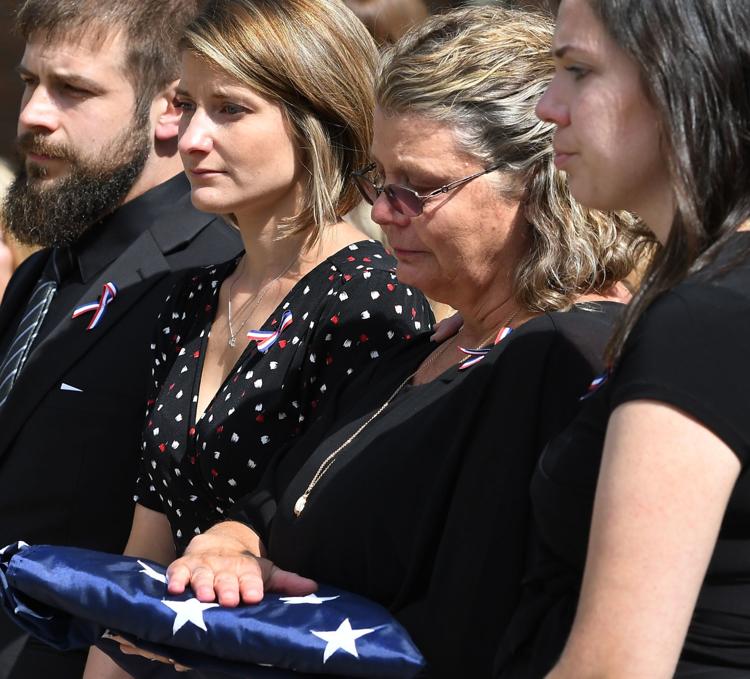 Steve McLoud Funeral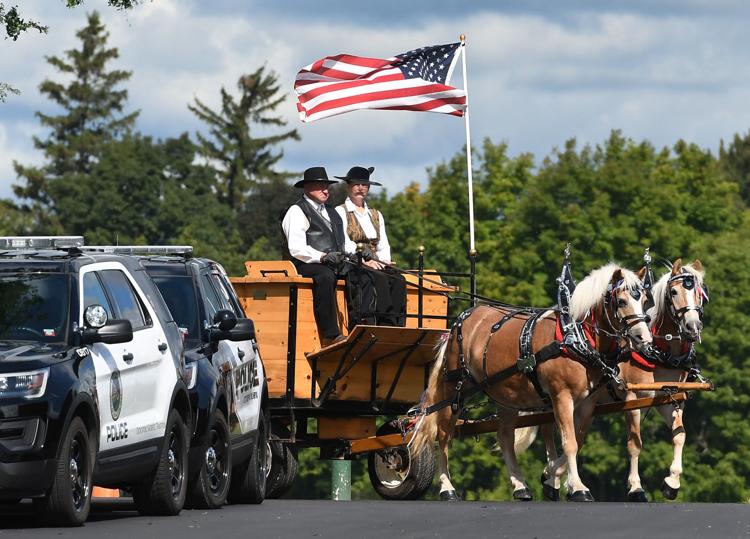 Steve McLoud Funeral 14.JPG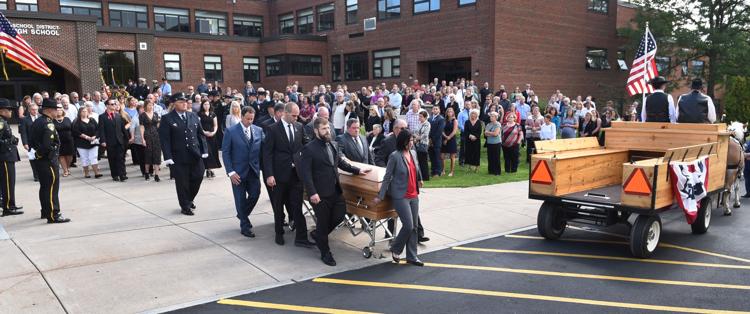 Steve McLoud Funeral 15.JPG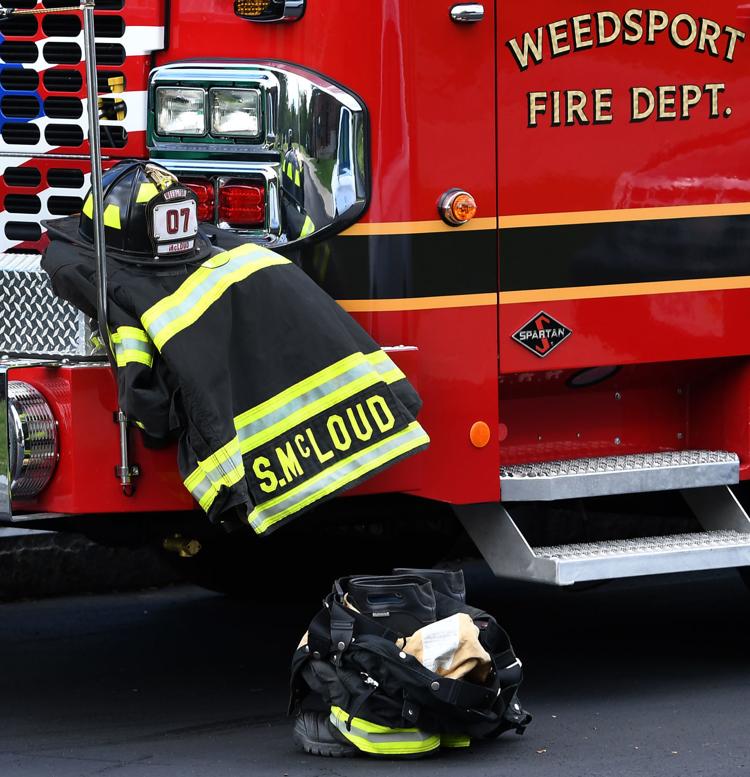 Steve McLoud Funeral 16.JPG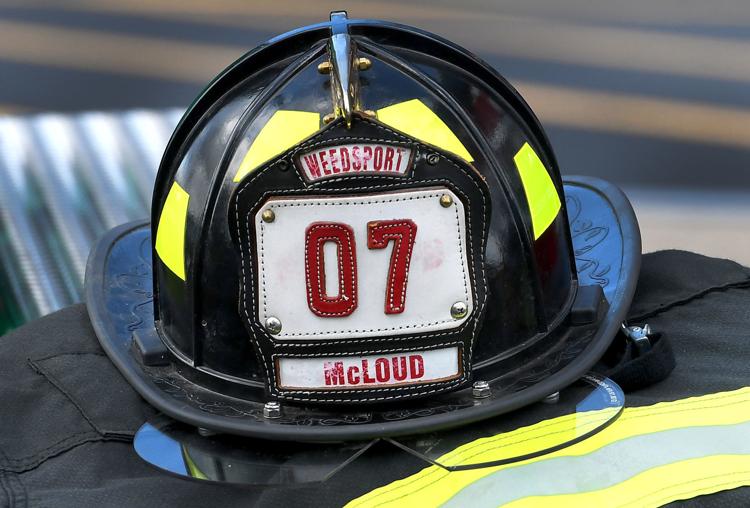 Steve McLoud Funeral 17.JPG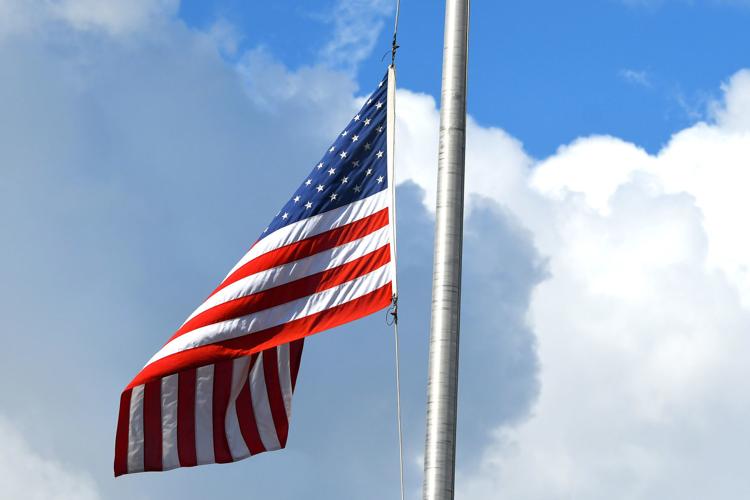 Steve McLoud Funeral 18.JPG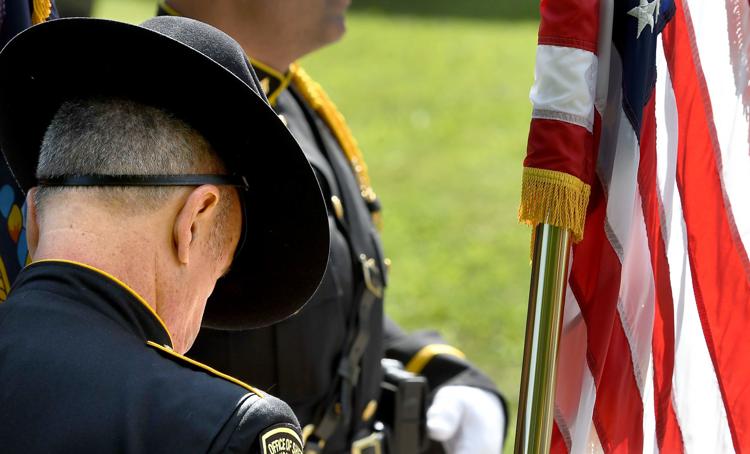 Steve McLoud Funeral 19.JPG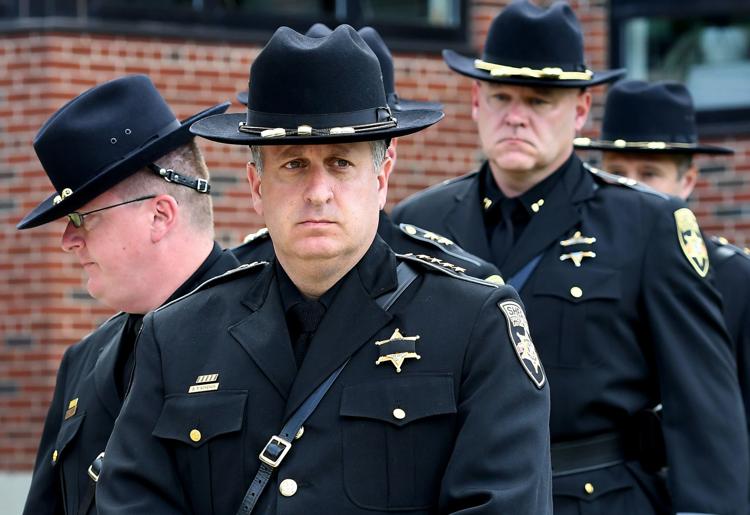 Steve McLoud Funeral 20.JPG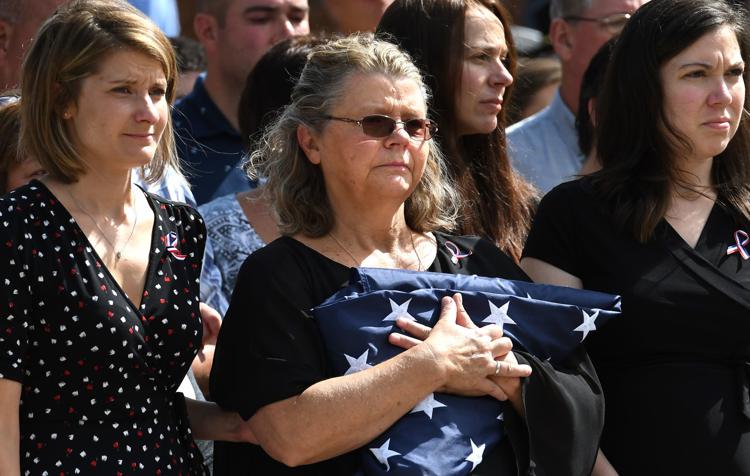 Steve McLoud Funeral 21.JPG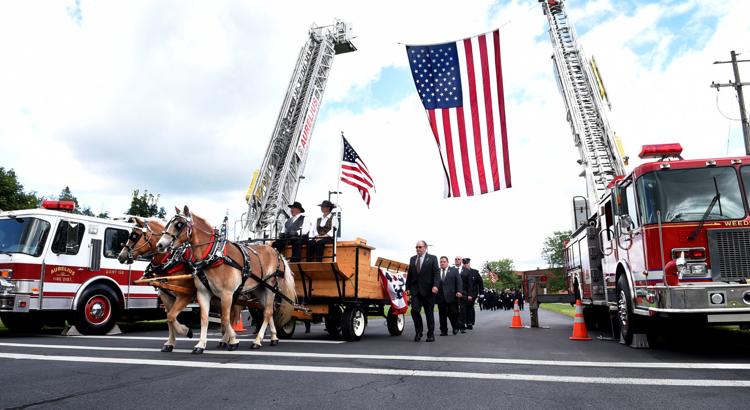 Steve McLoud Funeral 22.JPG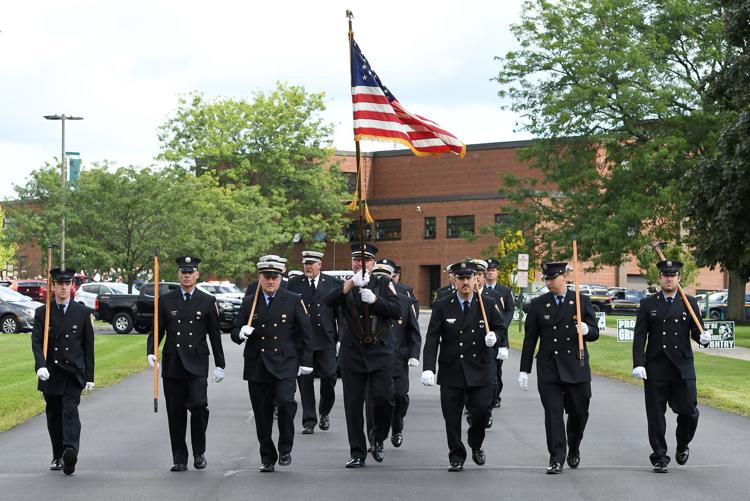 Steve McLoud Funeral 23.JPG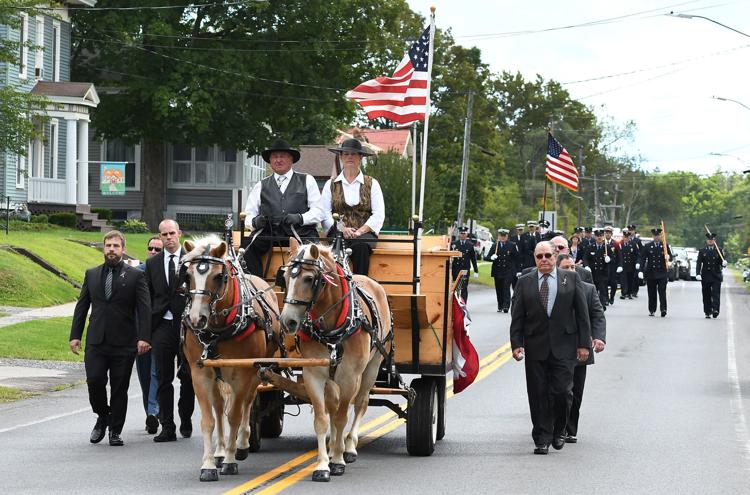 Steve McLoud Funeral 24.JPG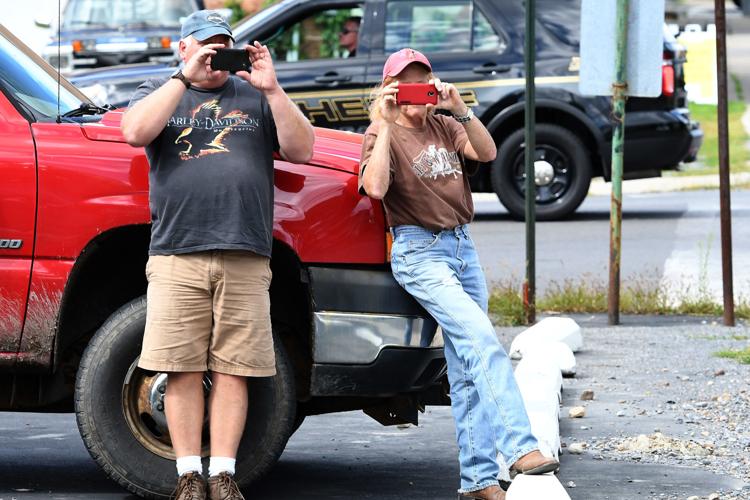 Steve McLoud Funeral 25.JPG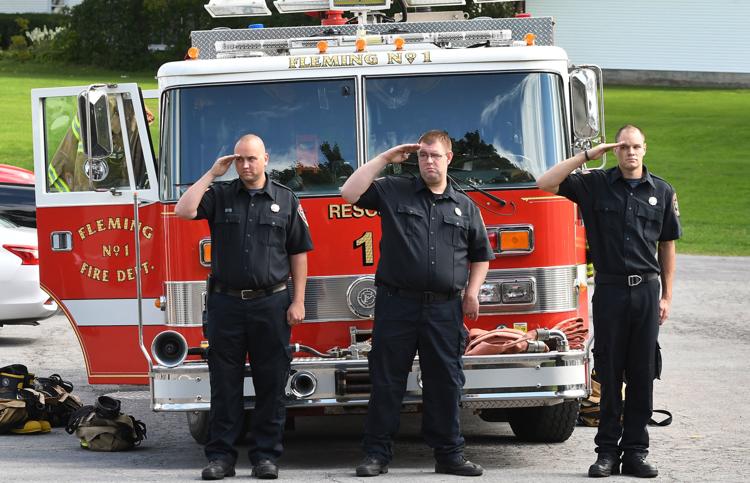 Steve McLoud Funeral 26.JPG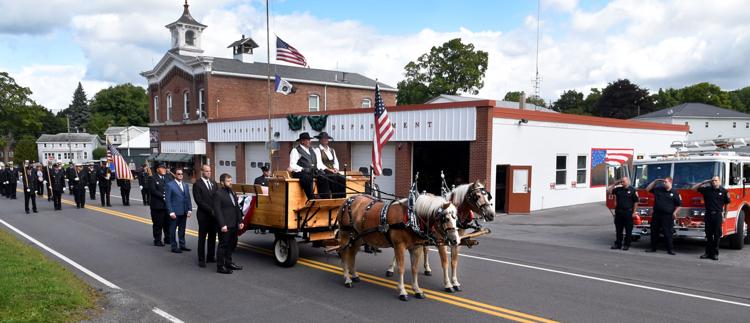 Steve McLoud Funeral 27.JPG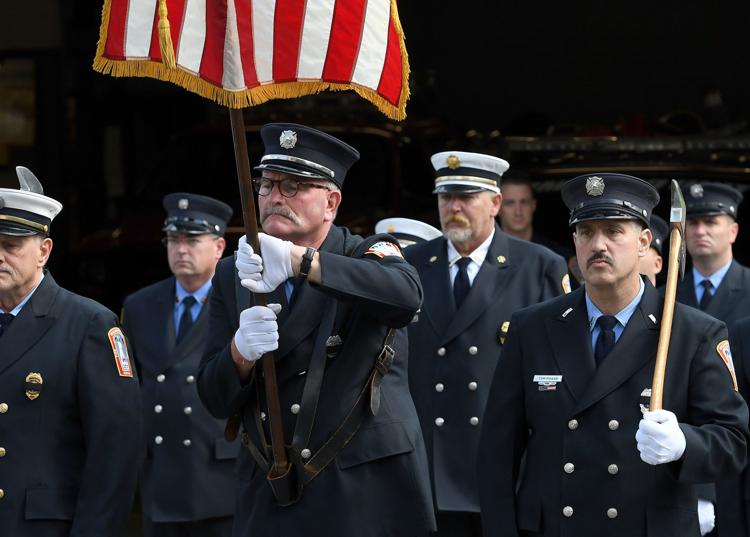 Steve McLoud Funeral 28.JPG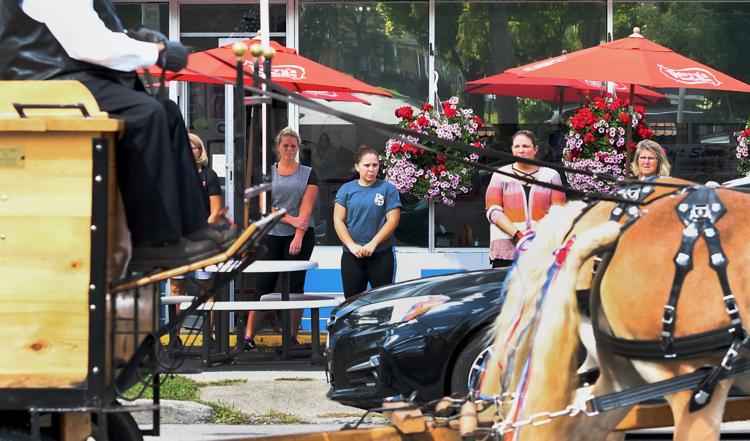 Steve McLoud Funeral 29.JPG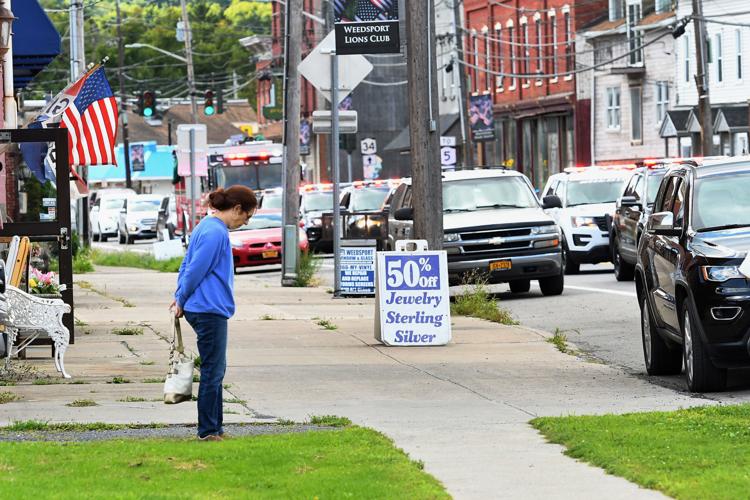 Stephen B. McLoud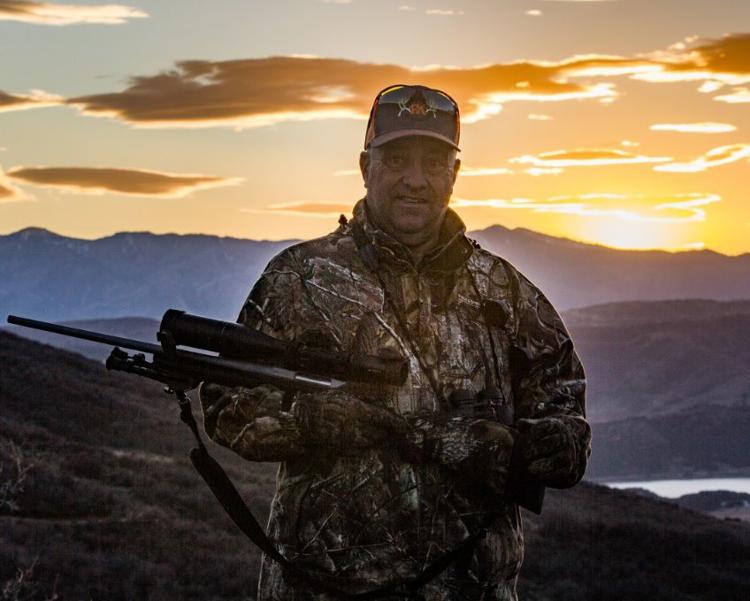 Two arrests made after Auburn drug bust nets nearly $5,000 in crack cocaine
Several bags of crack cocaine were seized in a drug bust that led to the arrests of two people in Auburn late Monday. 
The Finger Lakes Drug Task Force, along with the Auburn Police Department and the department's K-9 unit, executed a search warrant at approximately 11:45 p.m. at 7 Grover St., Apt. 12, according to an APD news release. Inside, police found more than a half ounce of crack cocaine packaged in 72 individual bags. A small amount of cash and packaging materials were also recovered.
Police said the crack cocaine was packaged in a way to give it a street value of nearly $5,000. 
Swyn B. Nelson, 28, 10 Hoeltzer St., Rochester, was arrested and charged with third-degree criminal possession of a controlled substance, a class B felony, and a misdemeanor charge of second-degree criminally using drug paraphernalia. 
Cierra M. Schroeder, 30, was charged with first-degree criminal nuisance, a class E felony. Police suspect Schroeder knowingly allowed Nelson to sell crack cocaine from her residence, said Deputy Police Chief Roger Anthony 
Both Nelson and Schroeder were arraigned Tuesday morning in Auburn City Court, and bail was set for both at $500 cash or $1,000 bond. They are due back in court again on Sept. 6 for preliminary hearings. The Cayuga County District Attorney's Office will prosecute the case, police said. 
And the winner is ...: NY DMV announces new license plate design
Beginning in April 2020, New York's official license plate will feature images of Niagara Falls and the Statue of Liberty. 
The state Department of Motor Vehicles on Friday announced the winning license plate design. The design, dubbed "Plate 5," beat out four others in an online vote that concluded Monday. 
New York will have a new official license plate in 2020, and the state's residents will sele…
The license plate, which will be manufactured at Auburn Correctional Facility, has a white background with blue and gold lettering and lines. On the bottom left is an image of Niagara Falls. "Excelsior," the state's motto, appears in the middle. Images of the Statue of Liberty and the New York City skyline appear in the bottom right. 
Plate 5 was the overwhelming favorite. More than 325,000 New Yorkers voted in the license plate survey, according to the state DMV. The winning design received 49.7% of the vote. 
The runner-up was Plate 1, which featured a large image of the Statue of Liberty on the left. That design received 16% of the vote. Plate 4 — a design featuring the U.S. motto, "E. Pluribus Unun," and the state motto with the Statue of Liberty's torch in the middle — finished third with 14.9% of the vote. 
Plates 2 and 3 each received 9.7% in the vote. Plate 3 was notable because it featured the Gov. Mario M. Cuomo Bridge. 
While there was some online speculation that the vote was rigged in favor of the Cuomo bridge, the final tally indicates it wasn't close. The plate featuring parts of upstate and downstate was the preferred design of nearly half of those surveyed. 
"The design overwhelming selected by New Yorkers showcases some of our most iconic symbols and truly represents what the Empire State is all about — our diversity, our unparalleled architecture and natural beauty, and our unyielding commitment to freedom and justice for all," DMV Commissioner Mark Schroeder said. 
The license plate redesign has received attention for another reason: The mandatory replacement program that the state plans to proceed with next year. 
Once the new plates are released in April, they will replace the Empire blue and white plates and the state DMV will no longer issue the Empire blue and gold plates. The new plates are necessary, the Cuomo administration says, to ensure they are readable by cashless tolling systems and law enforcement. More than 3 million license plates are over 10 years old, according to the governor's office, and many of them are damaged or peeling. 
There is a contest to determine the state's next official license plate, but county clerks i…
Drivers with license plates that are more than 10 years old must get the new plates. The replacement plates will be provided when drivers renew their vehicle's registration. 
There will be a one-time $25 fee for the new plates, plus an additional $20 fee if customers wish to keep their existing license plate number. 
Cuomo has been criticized for the mandate and the fee. Some Republican lawmakers have introduced legislation to block the fee. County clerks called the license plate replacement program an "unnecessary money grab." 
In a statement Friday, Schroeder said he's willing to work with legislators to "establish a cost-effective system to distribute the new plates." 
Two NY prisons officially closed
The state Department of Corrections and Community Supervision confirmed Wednesday that Lincoln Correctional Facility in Manhattan and Livingston Correctional Facility in western New York have officially closed. 
The facilities — Lincoln was a minimum security prison, while Livingston was a medium security prison — closed Sept. 1, according to DOCCS. 
At the time of the announcement, Lincoln Correctional Facility had 133 inmates and 113 employees. The prison's capacity was 284 inmates. Livingston's capacity was 874 and held 806 inmates as of mid-May. The prison employed 327 people. 
Since Cuomo took office in 2011, the state shuttered 15 correctional facilities. The closures were possible, the state says, because the crime rate is at an all-time low and a declining inmate population means fewer prisons are needed. 
"These new closures are another step toward reversing the era of mass incarceration and recognizing that there are more effective alternatives to lengthy imprisonment," Cuomo said in February.
The latest round of closures leave the state with 52 correctional facilities. The employees affected by the closing of the two prisons were offered positions within DOCCS or another state agency. 
While one of the prisons that closed is in New York City, the other is in an upstate county — Livingston — where the facility was a major employer. A neighboring prison, Groveland, remains open. But state and local officials who represent Livingston County worry about the effects of the closure. 
Livingston County Administrator Ian Coyle told The Citizen in July that he filed a Freedom of Information Law request for more information about why Livingston was selected. In an email to The Citizen Friday, Coyle said he's still waiting for a response to his FOIL request. 
Now that the prison is closed, the focus shifts to reusing the facility. It has been challenging for the state to find new uses for many of the prisons that have closed. Butler Correctional Facility, a medium security prison in Wayne County that closed in 2014, has been vacant for five years. There has been minimal interest in the site. 
The state is planning to auction the prison later this year. 
Empire State Development will play a role in identifying a reuse for Livingston. Coyle is already working on that at the county level. 
"Prison redevelopments, from an adaptive reuse perspective, are quite challenging but we have begun putting the (former) prison area into regional requests for site inventories for the attraction of economic development projects," he said. 
Hazmat team sent to Auburn Correctional Facility after 'unknown substance' found
A hazmat team was called to Auburn Correctional Facility Thursday after a suspicious substance was found.
Auburn firefighters and an ambulance were called to the prison around 9:30 a.m. The state Department of Corrections and Community Supervision said there was "evidence of a suspected unknown substance" at the prison, so a hazmat crew was called in "out of an abundance of caution."
DOCCS referred questions for additional information to state police, which could not be immediately reached for comment.
The investigation was ongoing Thursday afternoon. Auburn firefighters were still at the prison after 4 p.m., and barrels had been delivered to the scene. Emergency radio transmissions indicated that some firefighters were undergoing a decontamination process. Auburn Fire Department referred all questions to DOCCS.
In 2018, a similar response took place at ACF when a white powder was found in the facility's mailroom. That later was determined to be non-toxic.
Auburn company wins prize in NYS Fair 2019 Food Truck Competition
GEDDES — An Auburn caterer earned more recognition in the annual Taste NY Food Truck Competition at the New York State Fair. 
Tonzi's Catering Company finished third in the People's Choice vote on the first day of the competition, which began Sunday and continued Monday. The Auburn-based food truck served samples of its deep-fried chicken riggies. 
Last year, Tonzi's won second place in the People's Choice vote and received a new generator. 
With its third-place finish this year, Tonzi's received a $250 Aldi gift card. 
Tonzi's competed against 16 other trucks on the first day of the contest. The winner of the People's Choice vote was Glazed & Confused, a Syracuse-based doughnut shop.
Glazed & Confused sold samples of "The Dizzy Pig," a doughnut topped with maple glaze, a bourbon-sugar combination and candied bacon. It won a $1,000 Aldi gift card for finishing first in the vote. 
The runner-up was Massena-based Rapidz Restaurant, which served a Buffalo chicken slider. The food trailer won a $500 gift card. 
On Monday, 19 more food trucks participated in the Taste NY Food Truck Competition. The top vote-getter was Smokin Pete's BBQ, a Rochester-area food truck that served "Loaded Tots," tater tots covered in cheese sauce, pulled pork, bacon, barbecue sauce, sour cream and chives. 
Smokin Pete's received a $1,000 Aldi gift card for its first-place finish. 
The second- and third-place finishers were The Meatball Truck, of Rochester, and Syracuse-based Limp Lizard BBQ. The Meatball Truck, which served its popular meatball in a cup, won a $500 Aldi gift card. Limp Lizard BBQ, which received a $250 Aldi gift card, was recognized for its smoked turkey slider. 
The food truck competition moved to a different location in 2019. In the first few years of the contest, it was held at Chevy Court. This year, the trucks parked at the Experience Festival grounds on the west end of the fair. 
There was also a change to the competition. There wasn't a Judges' Choice Award this year. Fairgoers could vote for their favorite food truck by texting the name of the truck to a designated number. 
Local Roundup: Auburn High School football starts season with 16-14 win over Henninger
The Auburn High School football team used a solid defensive effort to squeak out a 16-14 season-opening victory over Henninger at Sunnycrest Field in Syracuse on Friday night.
The Maroons, a Class A team, went on the road and beat the Class AA Black Knights. Henninger only scored one touchdown on offense as the Auburn defense was nearly flawless in the second half.
Henninger had a chance to rally at the end when they intercepted Auburn quarterback Troy Churney at the Black Knights 20 with 2:11 left but the Maroons defense held as Owen Spearing sacked quarterback Gavin Cook on fourth-and-11. The Maroons then ran out the clock.
After the score was tied 8-8 at halftime, Auburn took the lead after Henninger had a high snap on a punt and was able to get the ball at the Black Knights' 15. The Maroons quickly took advantage as Churney kept on a busted play and crossed the goal line. Devari Agee scored on the two-point conversion and the Maroons went up 16-8 with 3:15 left in the third.
Late in the third quarter, Henninger scored on a 20-yard Takewon Lee fumble recovery for a touchdown. Auburn's defense held on the run attempt for two and the Maroons led 16-14 with 21 seconds left in the period.
At the start of the third quarter, Auburn had a chance to score. Personal foul and pass interference penalties set the Maroons up at the Black Knights' 27. Later, Churney kept on a fourth-and-four that gave Auburn a first-and-goal at the six.
Churney was stuffed on third and fourth-and-goal at the one as the Maroons turned the ball over on downs with 7:25 left in the period.
Late in the second quarter, the Maroons got on the scoreboard first as Churney threw a five-yard touchdown pass to Shaheed Beal. Agee ran in the two-point conversion that made it 8-0 with 2:14 remaining in the half. The drive came off a short field as Henninger's punt was blocked and Auburn started the drive at the Black Knights' 40.
Henninger came back to score the tying touchdown with 13 seconds left in the half. A face mask penalty gave Henninger a first down and it later scored on a fourth down play, a Cook touchdown pass to Greg Reeves. Jade McCrae ran in the two-point conversion that made the score 8-8 at halftime.
Neither team scored in the first quarter as Auburn stopped a Henninger drive at the Maroons' 10.
Auburn plays its first home game of the season next Friday when it hosts Section V's Penfield at Holland Stadium.
Moravia 22, Bainbridge-Guilford 14; Skaneateles 55, Holland Patent 36. Information wasn't reported by press time.
Weedsport 2, Liverpool 1, OT: Suzie Nemec scored both goals for the Warriors. Mariah Quigley made five saves in goal.
Auburn 187, Fulton 219: The Maroons were led by senior Ross Burgmaster's 2-under-par 33.
Jack Leader followed with a 36, Carter Mizro and Lucas Fedyshyn each posted 39s, while Christian Hogan carded a 40.
Auburn, 3-0 on the season, next plays Central Square at Greenview CC on Monday.
Jordan-Elbridge 4, Union Springs/Port Byron 2: In the opening round of the Jim Cufari Kickoff Tournament, Zane Vaughn and Michael Cabal each scored unassisted goals for the Wolves.
Goalie Nick Weaver made eight saves. Union Springs (0-2-0) hosts Moravia at 5 p.m. Saturday.
Skaneateles 6, Mater Dei 0: Owen Cheney led the Lakers with a pair of goals and an assist.
Colin Gaglioine, Andrew Moss, Cooper Purdy and Ryan Willard each scored a goal. Tylar Moss, Landon Hellwig and Alex Arefyev each added an assist.
Goalie Parker Glowacki made four saves.
Trumansburg 3, Union Springs 0: The Wolves fell by scores of 25-19, 25-14 and 25-15.
Ellie Sochan had eight service points, two aces, two assists, three kills, a block and a dig. Ruth Jackson contributed seven kills, am ace, an assist, two blocks, a dig and two service points. Marrin Owens added six assists, two aces, a dig and three service points. Payton Gilbert had three aces, four kills, a block, five digs and four service points. Jess Morgan added an ace, an assist, a kill, seven digs and two service points.
Union Springs is 0-1 overall and 0-1 in the IAC.
Auburn Henninger Football 1.JPG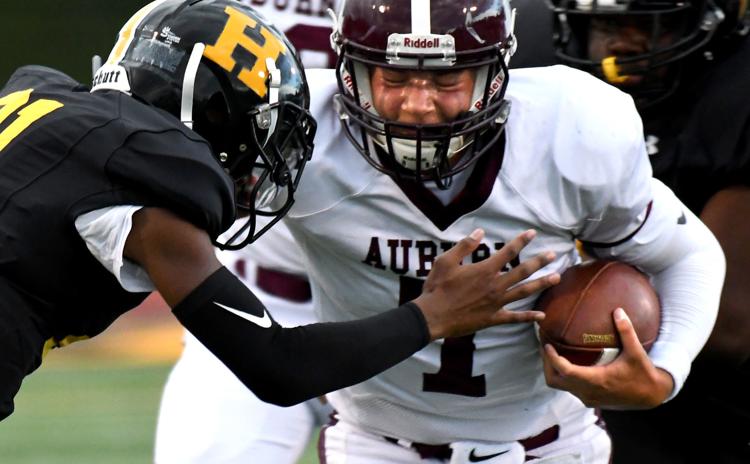 Auburn Henninger Football 2.JPG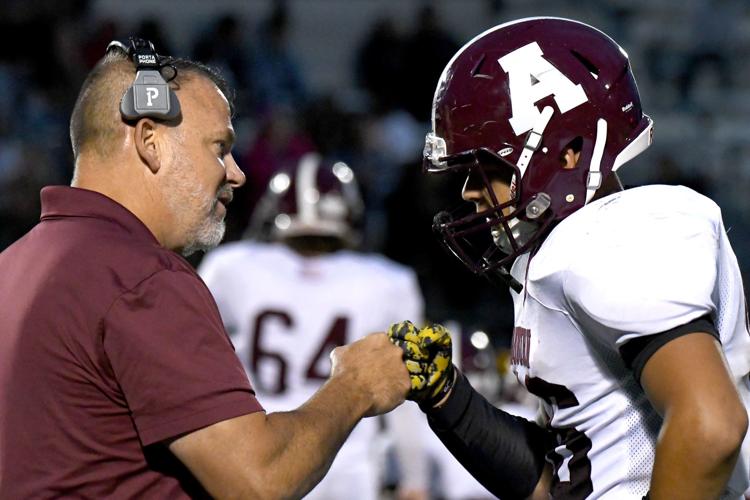 Auburn Henninger Football 3.JPG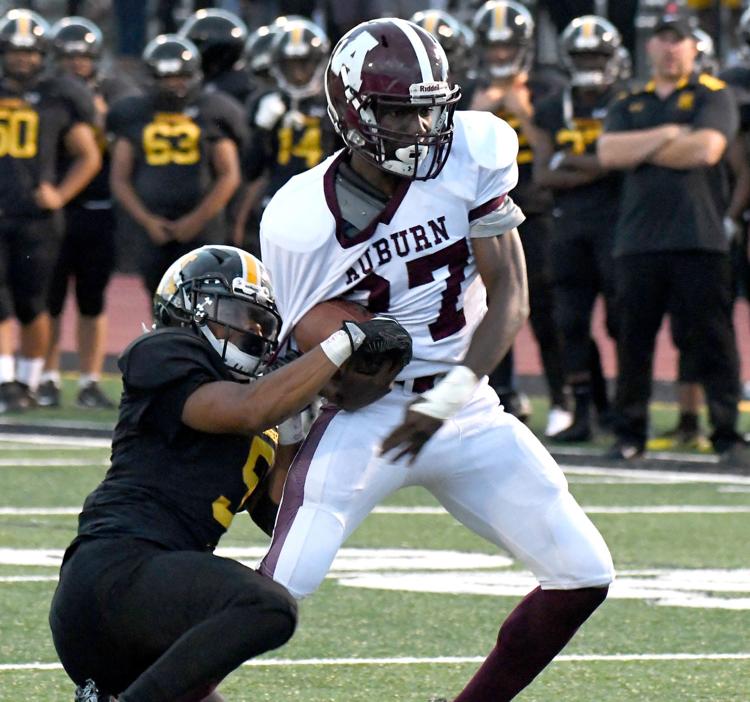 Auburn Henninger Football 4.JPG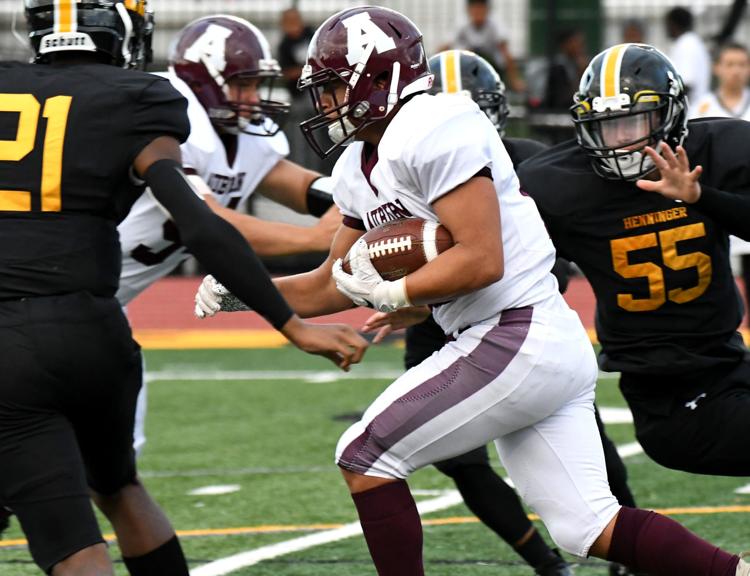 Auburn Henninger Football 5.JPG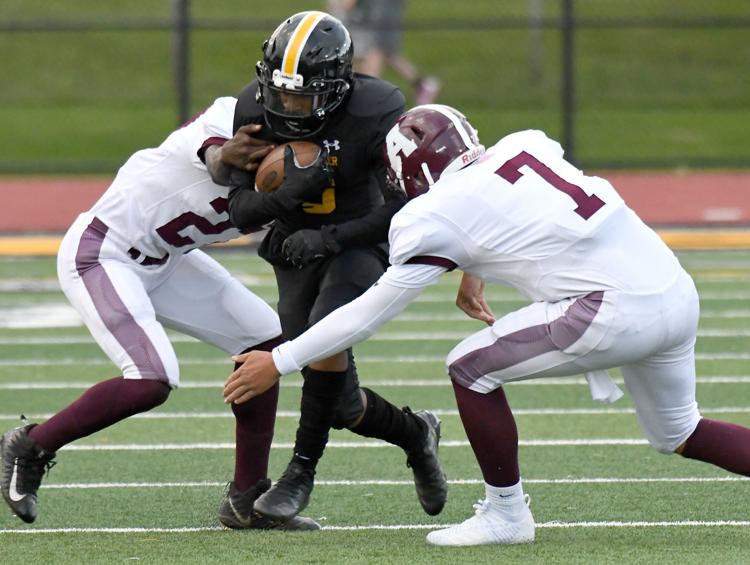 Auburn Henninger Football 6.JPG
Auburn Henninger Football 7.JPG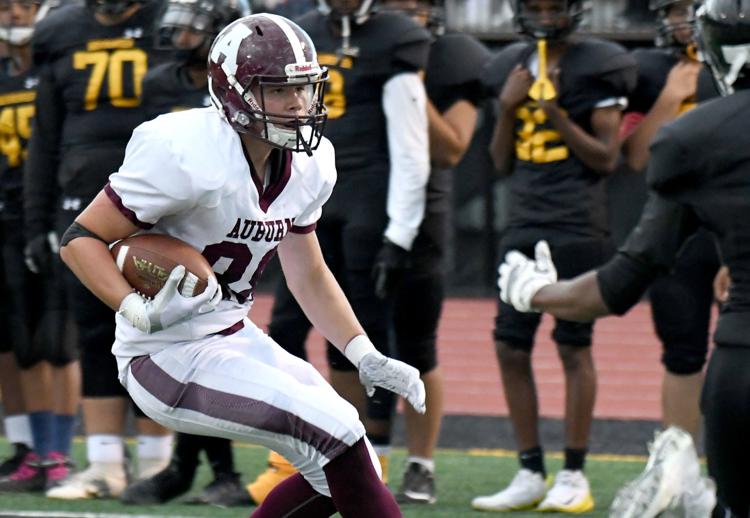 Auburn Henninger Football 8.JPG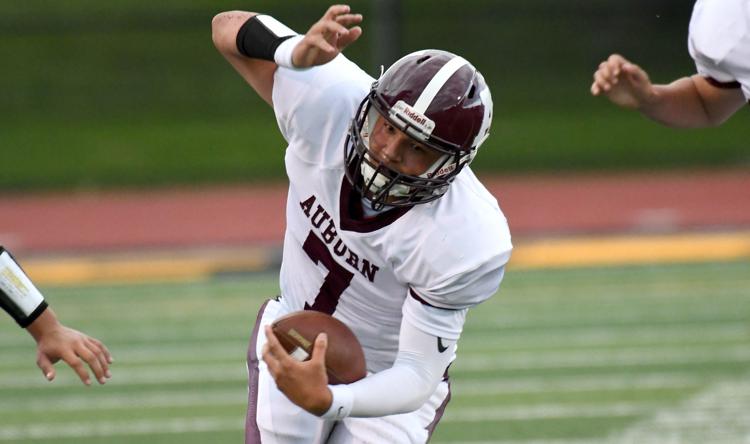 Auburn Henninger Football 9.JPG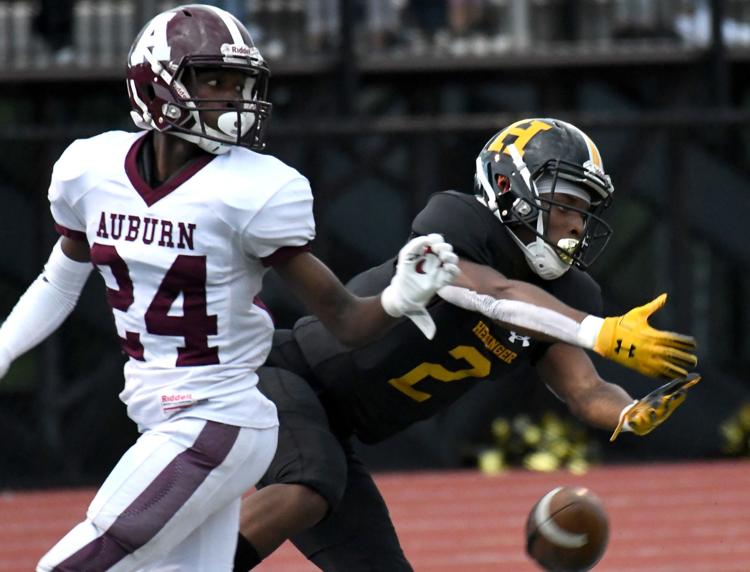 Auburn Henninger Football 10.JPG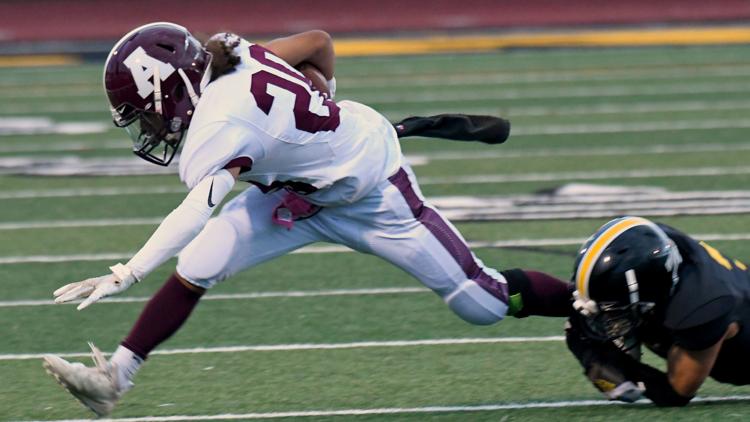 Auburn Henninger Football 11.JPG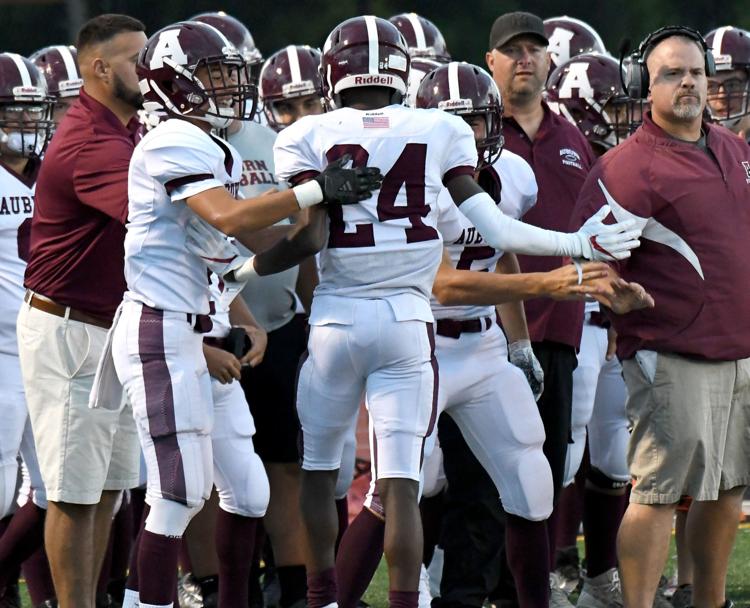 Auburn Henninger Football 12.JPG
Auburn Henninger Football 13.JPG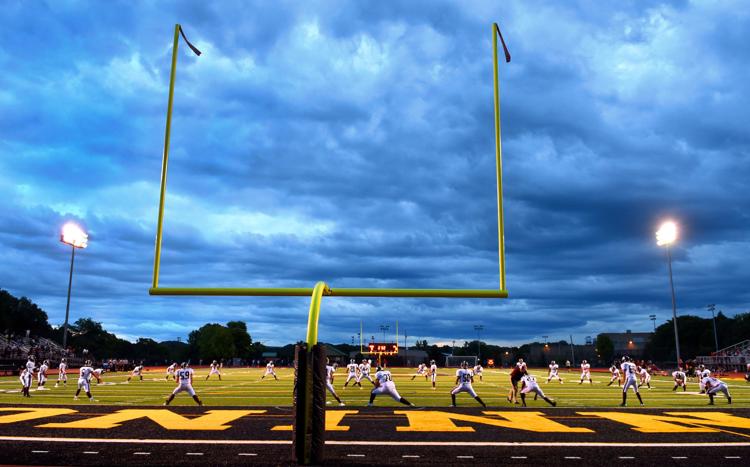 Auburn Henninger Football 14.JPG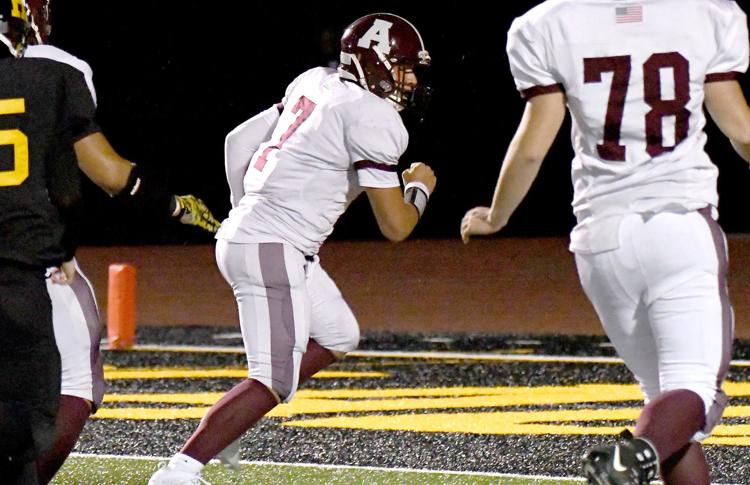 Auburn Henninger Football 15.JPG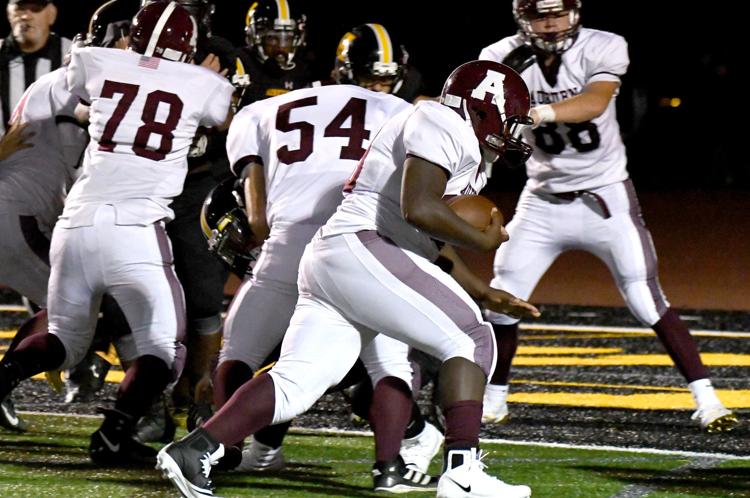 Auburn Henninger Football 16.JPG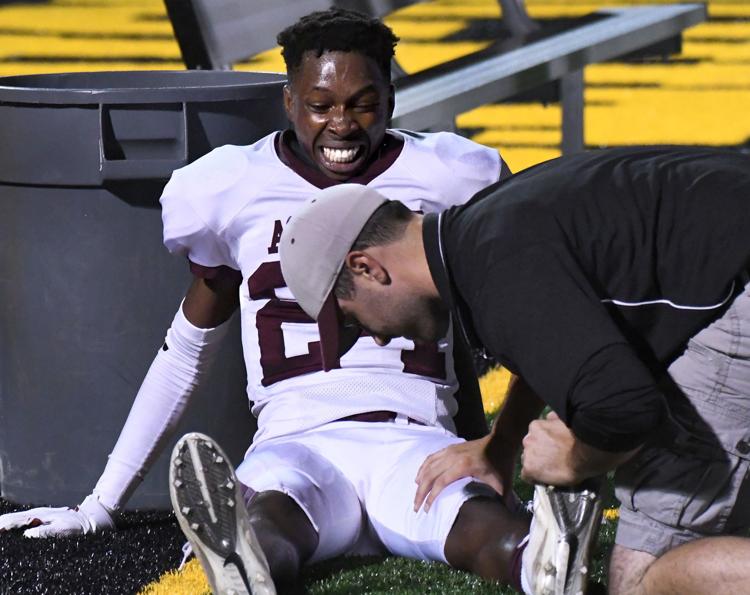 Auburn Henninger Football 17.JPG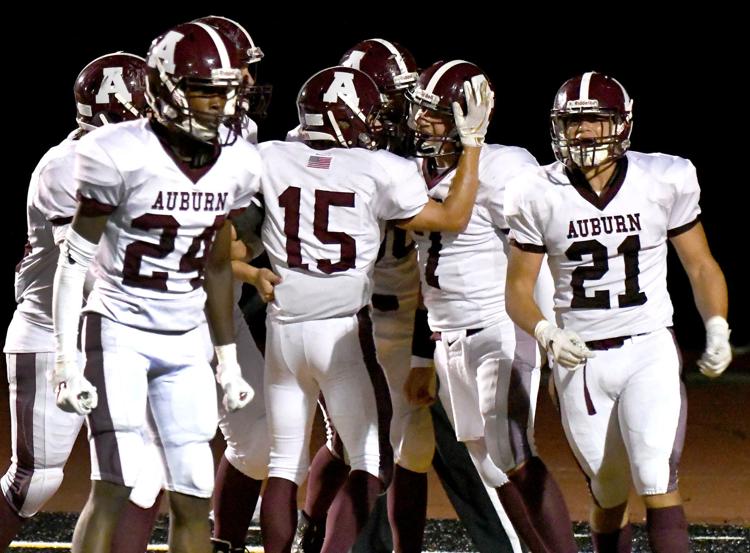 Matcha merger: Auburn tea shop moves in with downtown yoga studio
AUBURN — Like everything 3 Leaf Tea and Zen Den offer, the recent merger of the two East Hill businesses was both natural and beneficial.
As of Tuesday, 3 Leaf owner Luciana Torous is operating her shop in the café side of Zen Den, a block down Genesee Street from Torous' former location next to Angelo's Pizza.
Torous said the move happened quickly. After four years at her former location, and with her lease coming up for renewal, she was looking for something bigger. Meanwhile, Zen Den owner Erin Campagnola had become slightly overwhelmed running both a yoga studio and a café since opening her business at the end of 2018. So she approached Torous about taking the café over.
"We share a lot of the same customers," Campagnola said. "We've gotten really positive feedback about having everything under the same roof."
For Torous, moving into Zen Den also aligns with her mission statement. At 3 Leaf she sells many products with matcha, a powdered type of green tea that can provide many physical and mental health benefits. Selling those products next to a yoga studio "made so much sense," Torous said. And it's all too common to want a healthy drink after class, Campagnola added.
Along with its many matcha, CBD and other products, 3 Leaf will continue to offer smoothies at Zen Den. The café will also sell other local food, like cinnamon rolls from Em's Rolls and Moonflower Macarons, plus wraps and salads that are in the works. Other items, such as local artwork and CBD tinctures, will be available as well.
Torous and Campagnola are also brainstorming events that will build on their shared interests. They include a mocktail night, in which the café will stay open late to serve nonalcoholic cocktails made with matcha. And Torous plans to continue 3 Leaf's Mindful Matcha Meetups, a series of events that include hiking, beverages and discussions about mental health.
Before that, however, the grand opening of 3 Leaf Tea at Zen Den will be celebrated all day Saturday, Sept. 21. Torous said there will be free smoothie samples from 10 a.m. to noon, discounted yoga classes, free gifts for the first 10 customers, menu specials, prize drawings, specials with an acupuncturist and more.
Campagnola said she and Torous chose the date because it's the International Day of Peace.
"We're just excited to be in business together," Campagnola said. "It's fun to be this little, girl power co-op."