Weekly top reads: Man searches for new start in Auburn, Cayuga County power outage, Auburn house fire
The Citizen's top 10 most-read stories of the week. 
Photographer's Journal: Homeless and alone — one man's search for a new beginning in Auburn
On that day, Bill, 58, was moving into the transitional housing facility on Grant Avenue, where he would share a 12-by-12 room with a another man.
It wasn't the best accommodations, but for Bill it was better than no accommodations at all.
Bill was previously living in Pennsylvania working in a plastics manufacturing plant when he was laid off in 2017. Unable to find work, he could no longer pay his rent and faced being homeless, again.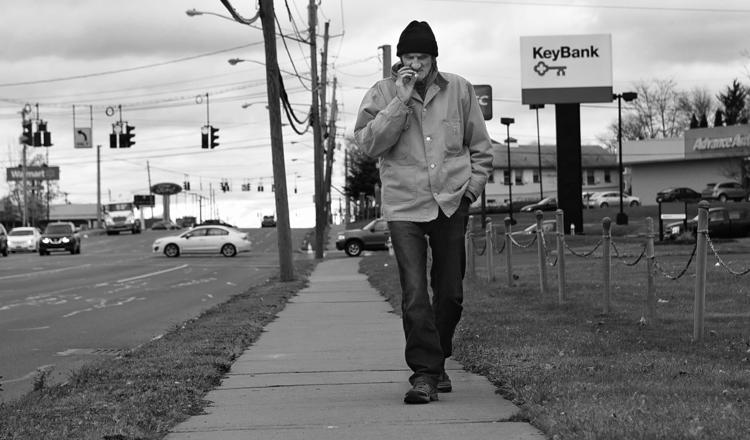 A father and grandfather but never married, Bill's family and relatives were not in a position to help.
Through Facebook, he reached out to Chapel House executive director Christine Thornton, who had helped him in the past with episodes of homelessness when he was living in Auburn.
Nicole Caltafano was assigned as his caseworker and with her assistance Heines began working his way through the transition process at the Cayuga County Department of Human Services. He needed medical attention as he had not seen a doctor in over 14 years.
Caltafano was there to guide him and offer the tools and support to successfully regain his independence. The rest was up to Bill.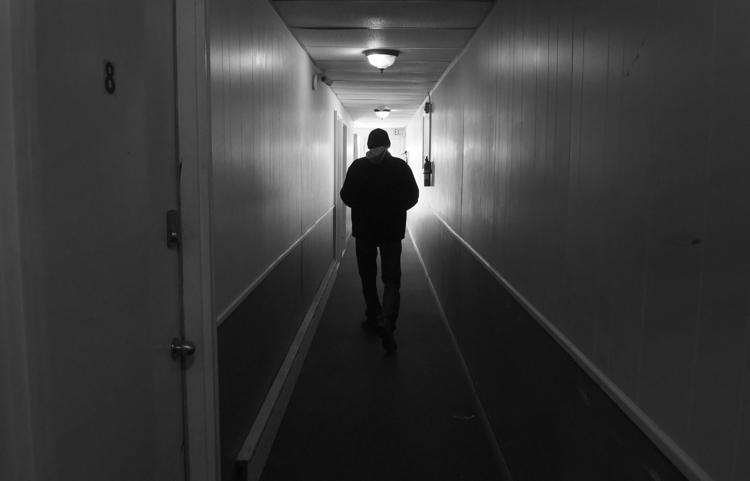 A high school dropout, Bill worked in manufacturing and as a laborer most of his life. Years of hard physical work ravaged his body. He abused alcohol but now boasts of being four years sober.
Heines was a nervous wreck when Caltafano finally got him in to see a doctor. He was convinced that the results of a physical would bring bad news. He thought for sure he would be told he had cancer. He did not. However, he does suffer from severe neck and shoulder pain due to arthritis, bone spurs and nerve damage. The resulting pain limits his employment opportunities to non-repetitious light duty work.
Heines was a favorite among the other residents because of his happy-go-lucky, outgoing personality. Even when he was down in the dumps about his own situation he always seemed to be able to produce a smile on his face. He became a father figure, counseling some of the younger residents drawing from the tough lessons life had taught him.
In March, Caltafano finally told Bill the news he had been waiting for. She had found an apartment for him to share with three other men. A week later Thornton offered him a part-time job as an overnight monitor at the Chapel House shelter.
"He did everything we asked of him," said Caltafano.
Today, things are looking up for Bill, who hopes to one day reunite with his son and grandchildren in Pennsylvania. But for now, he's found a home away from home in Auburn.
Bill Heines 1.JPG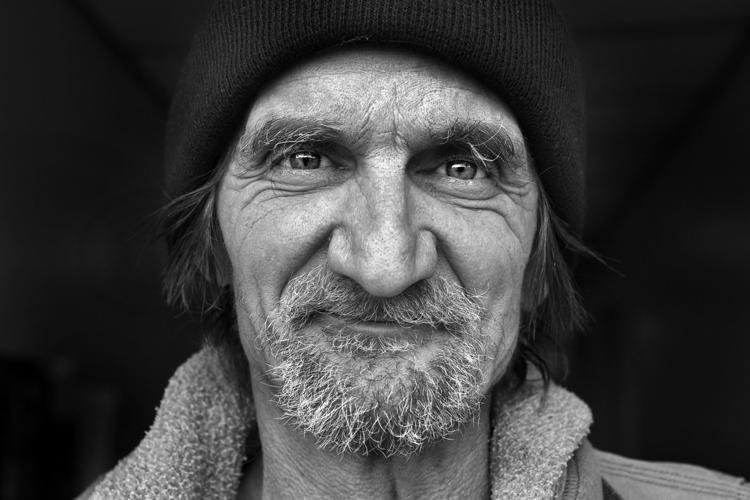 Bill Heines 2.JPG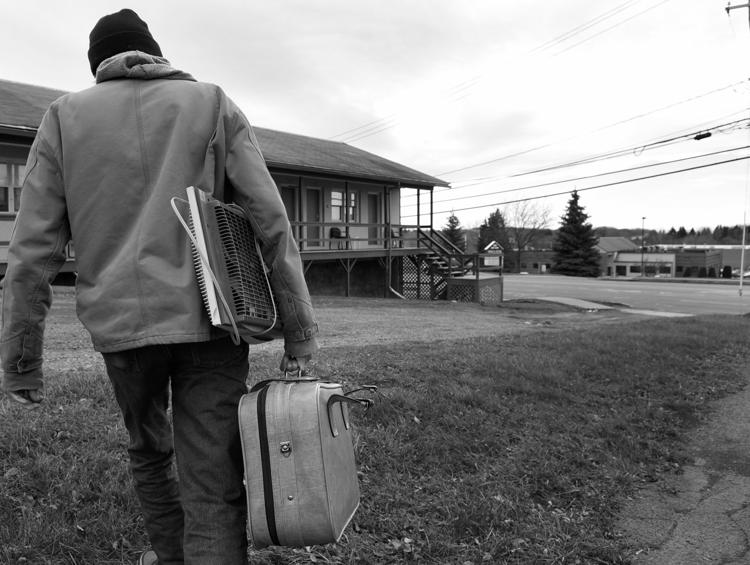 Bill Heines 3.JPG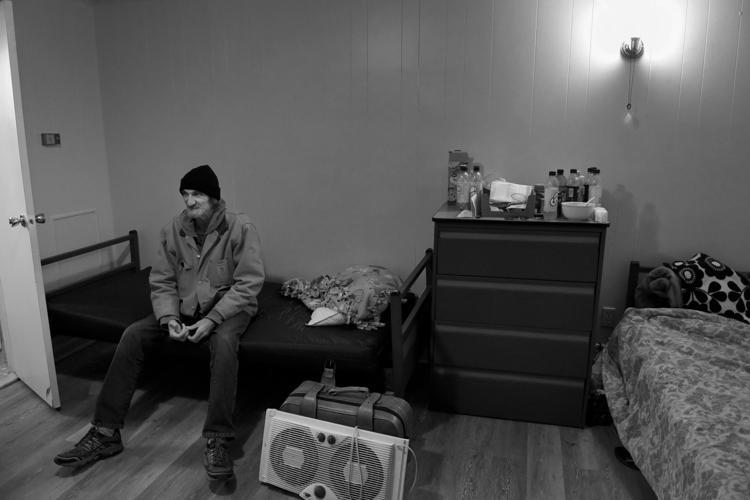 Bill Heines 4.JPG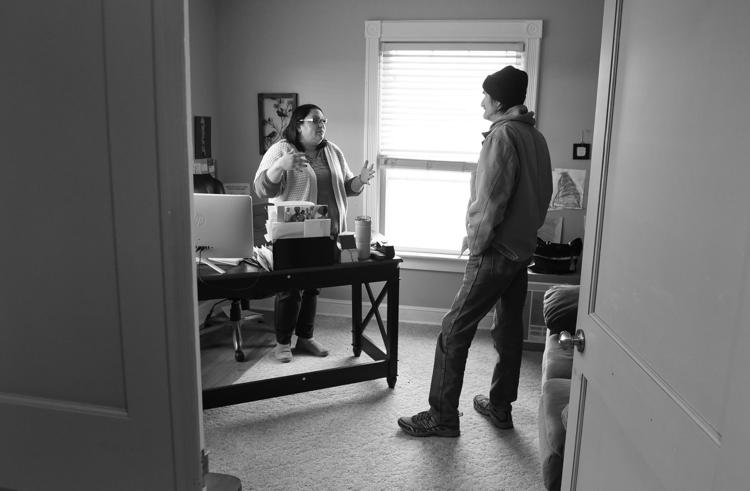 Bill Heines 5.JPG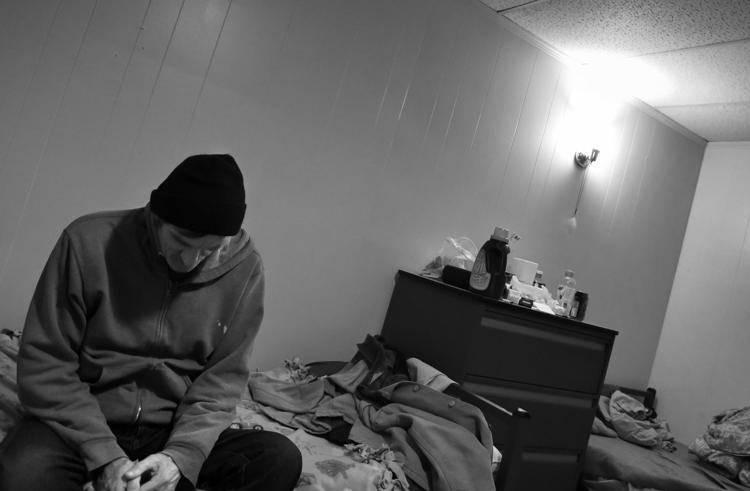 Bill Heines 6.JPG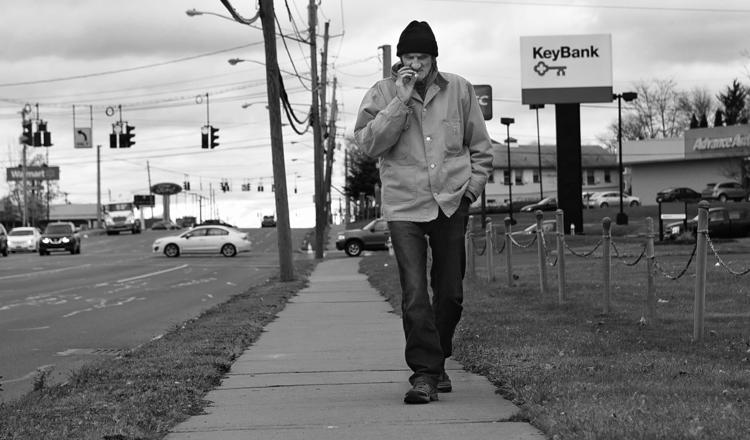 Bill Heines 7.JPG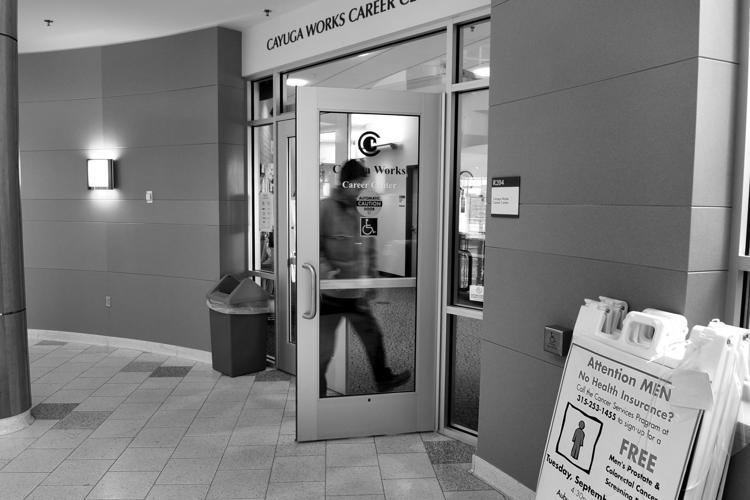 Bill Heines 8.JPG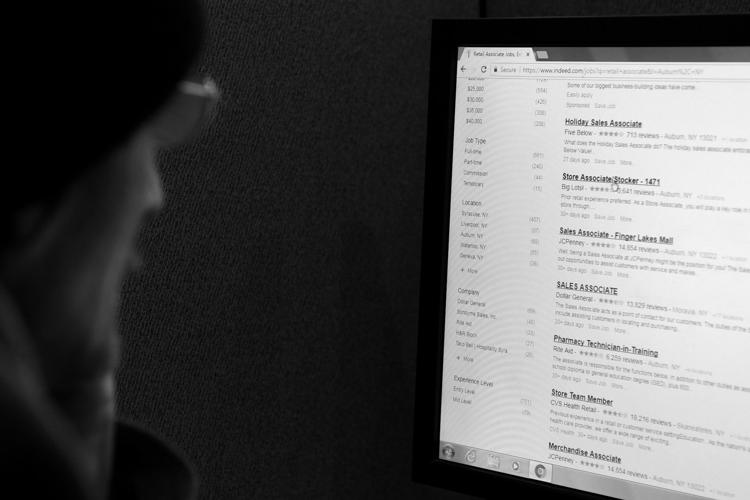 Bill Heines 9.JPG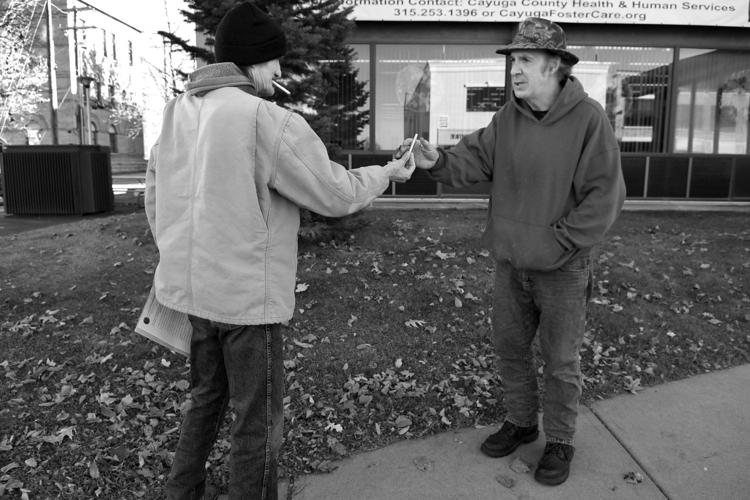 Bill Heines 10.JPG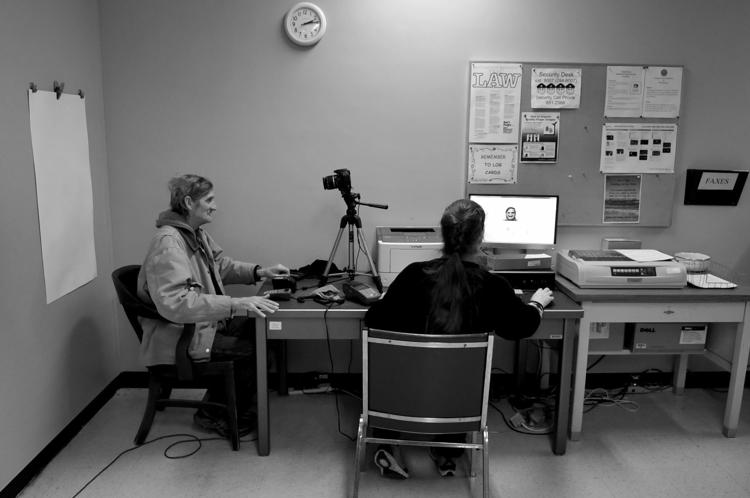 Bill Heines 11.JPG
Bill Heines 12.JPG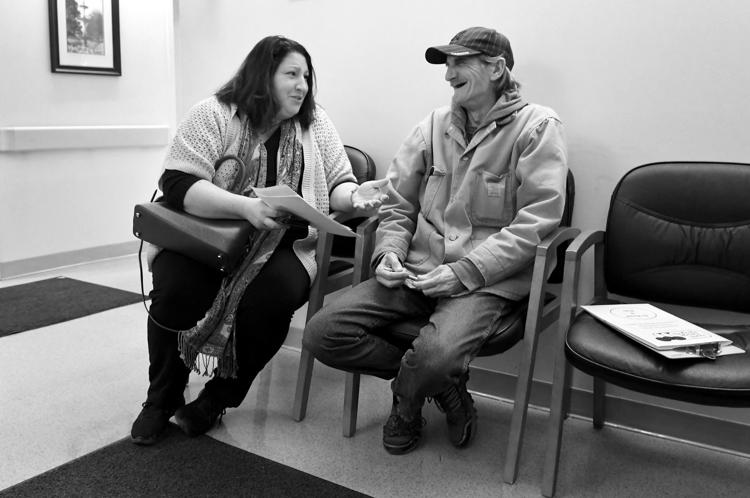 Bill Heines 13.JPG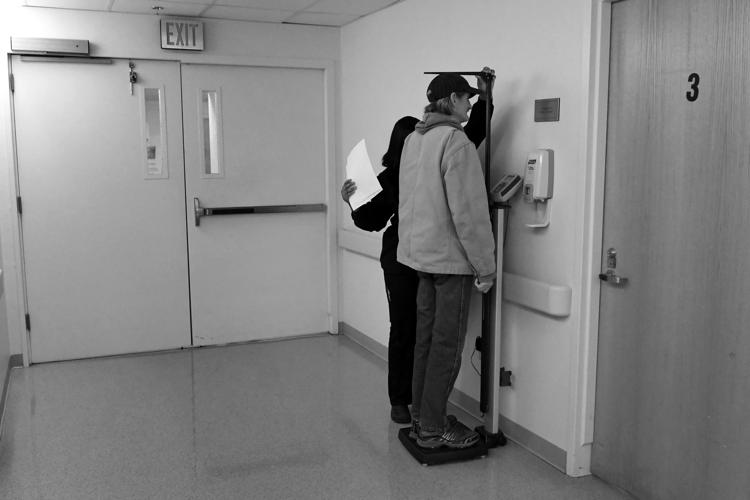 Bill Heines 14.JPG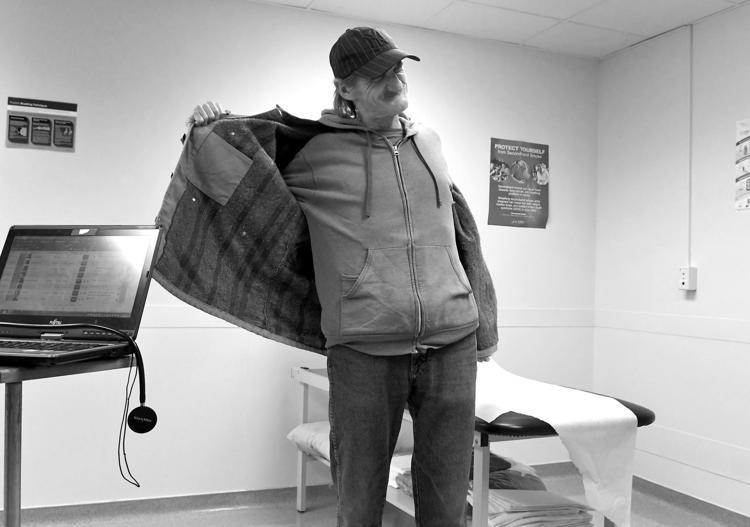 Bill Heines 15.JPG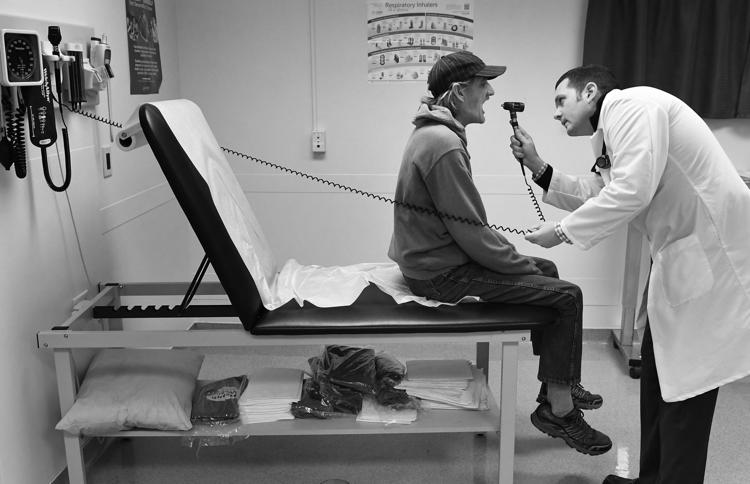 Bill Heines 16.JPG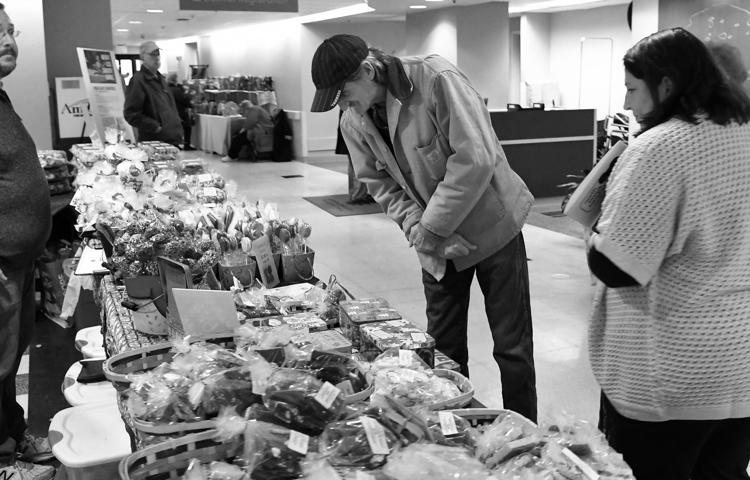 Bill Heines 17.JPG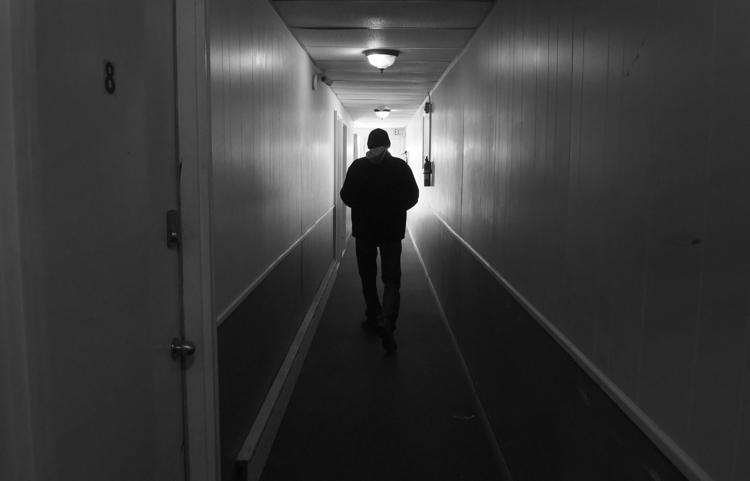 Bill Heines 18.JPG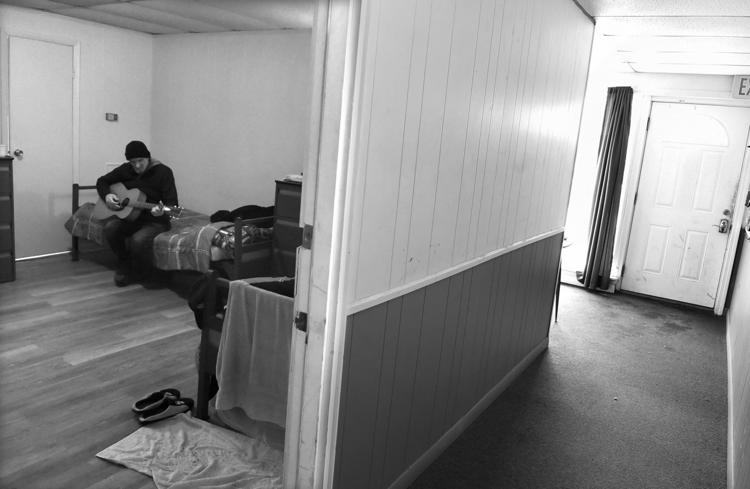 Bill Heines 19.JPG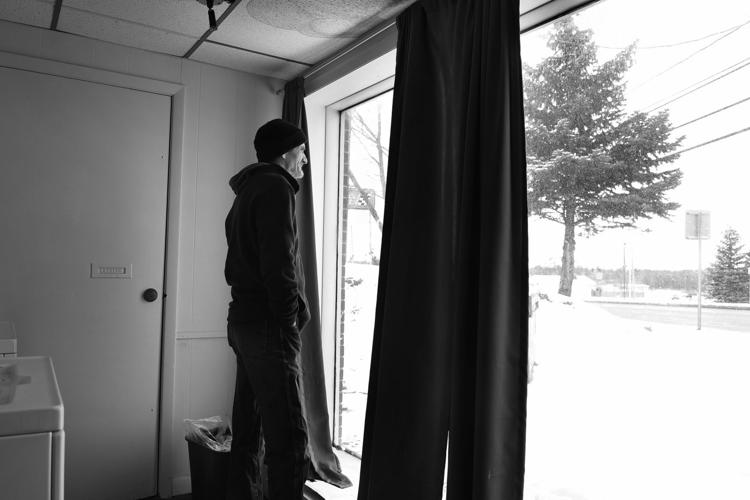 Bill Heines 20.JPG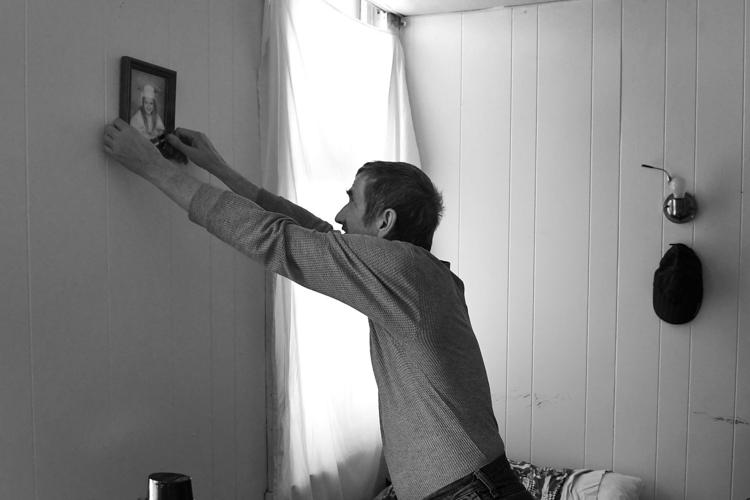 Bill Heines 21.JPG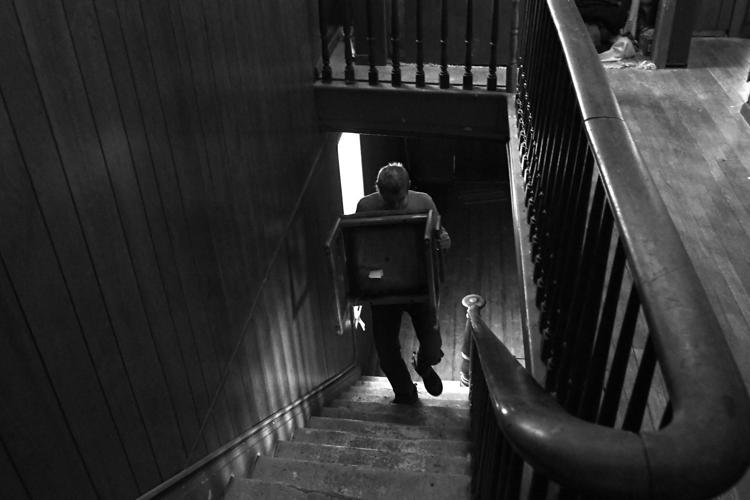 Bill Heines 22.JPG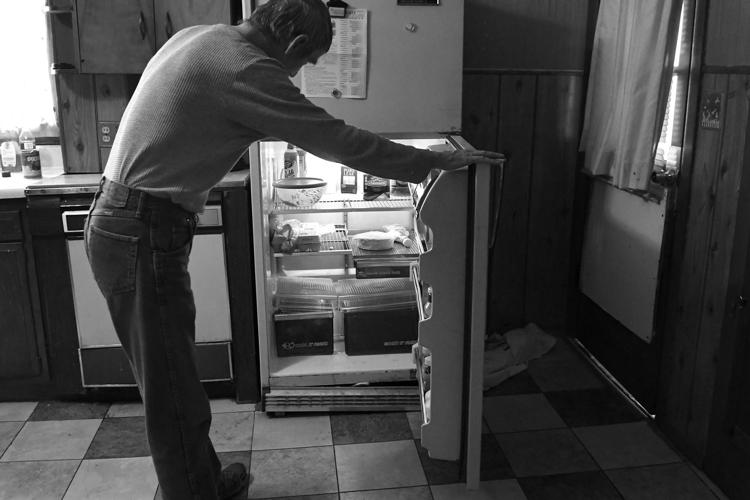 Bill Heines 23.JPG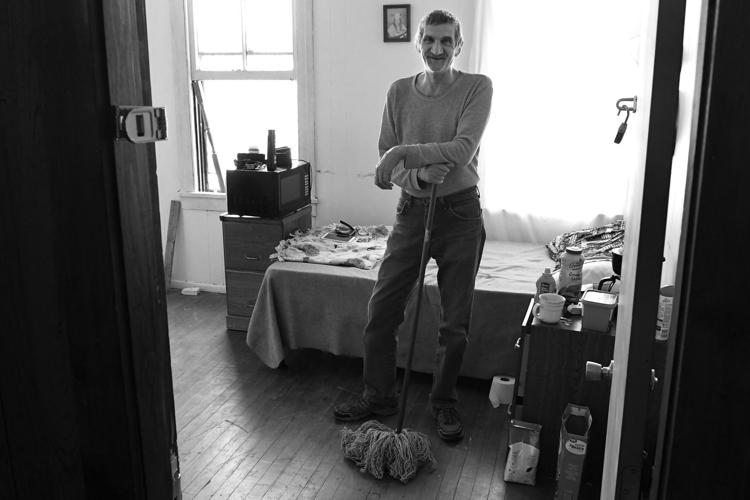 Bill Heines 24.JPG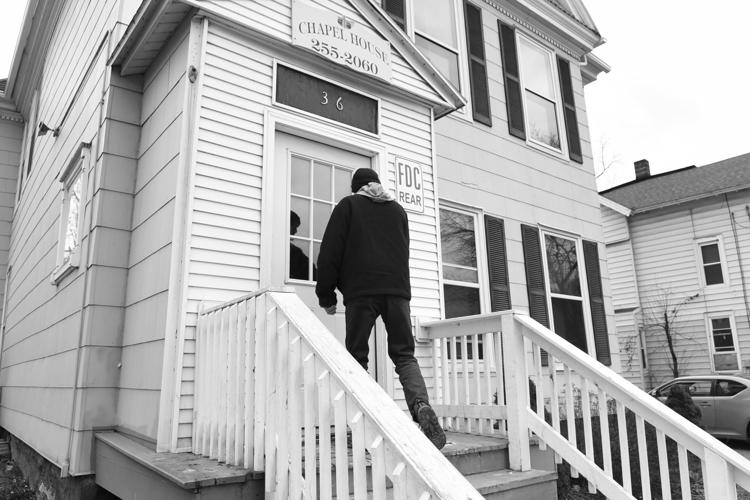 Bill Heines 25.JPG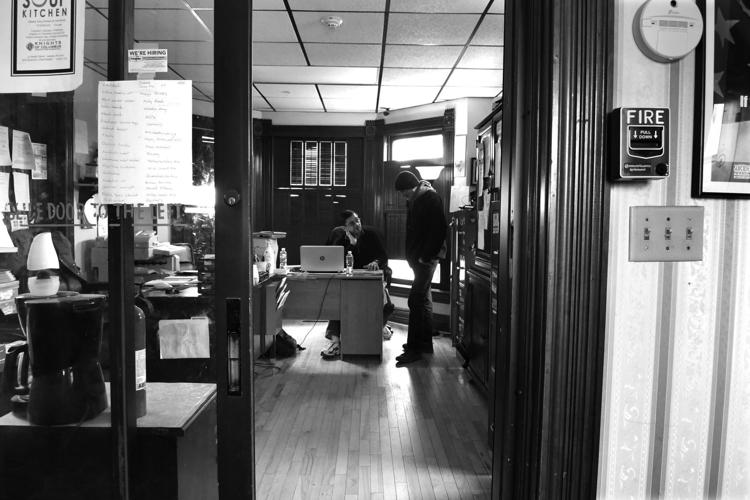 Bill Heines 26.JPG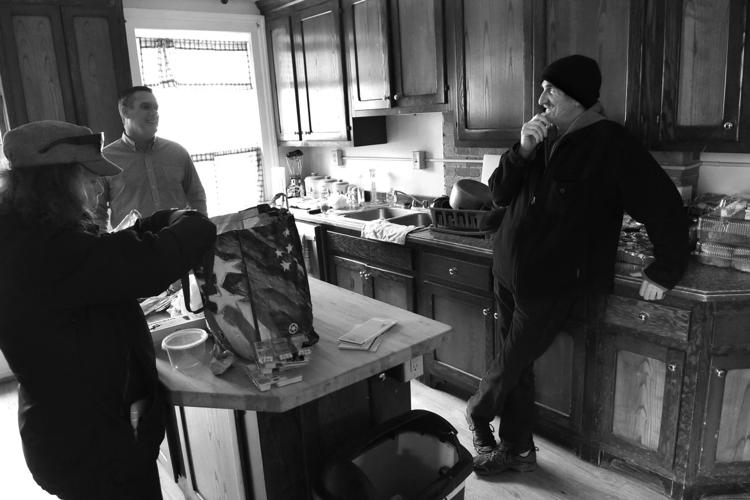 Bill Heines 27.JPG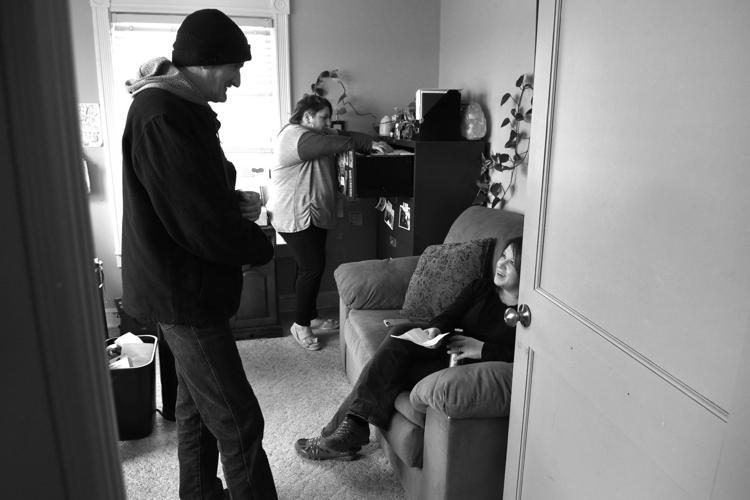 Bill Heines 28.JPG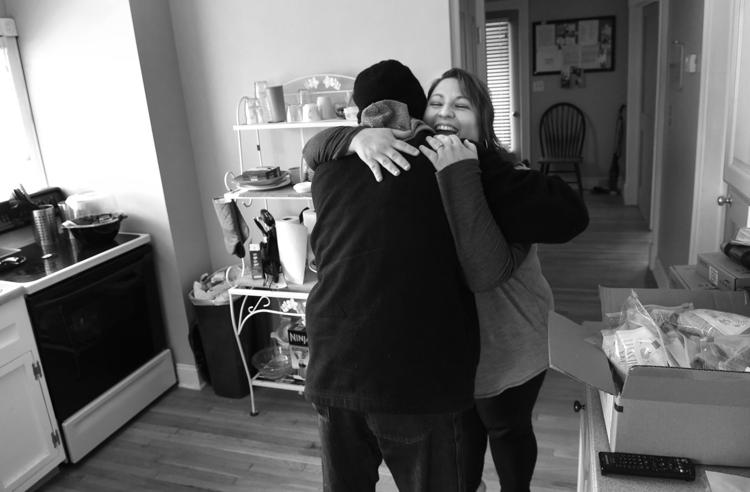 Scipio man, 'Friday the 13th' cosplayer bringing popular fan film to area
All Joe Gallow wants is to become part of "Friday the 13th" history. Fittingly, he'll do so on Friday, April 13.
The Scipio man has organized a screening of a fan film inspired by the horror series, "Never Hike Alone," that night at Track Cinema in Fingerlakes Mall. The fan film will be followed by "Friday the 13th Part VI: Jason Lives." The event will also include Jason Voorhees-themed cookies by the mall's Bradford Heights Delights, raffles for autographed posters and other items, a costume contest with a bloody "Part VI" Jason mask painted by a friend of Gallow's as the prize, and a display of Jason masks from each "Friday the 13th" movie from Gallow's collection.
But Gallow doesn't just collect Jason masks — he wears them. He posts photos of himself as the character on Gallow Goes to Hell, a cosplay (costume play) Facebook page.
Gallow began dressing as Jason after years of watching "Friday the 13th" movies with his father. He then began piecing together Jason costumes from the Army jackets of his father, a Vietnam veteran, and his grandfather, a World War II veteran. In 2007, after years of making do with flimsy plastic Jason masks, Gallow got his first real one, red chevron designs and all.
Gallow said he prefers Jason to horror counterparts like Freddy Krueger and Michael Myers because he looks cooler — but also because of his character.
"Jason's kind of a victim," he said. "I felt bad for him, in a way."
Though Gallow has done a few Jason photo shoots since 2008, it wasn't until October, when he started working with friend and Auburn photographer Emily Lane, that his cosplay took off. She shoots most of the pictures of Gallow as Jason, and recruits friends like Megan Davison to portray his victims. Gallow does much of the editing, he said, such as swapping backgrounds and adding blood and gore. They shoot several times a year — including a recent winter shoot, because "you never see Jason in winter" — and Gallow posts about three photos a day to his page, he said.
The same month he started working with Lane, Gallow took a chance on "Never Hike Alone." Though he's wary of fan films, the "Friday the 13th" enthusiast fell in love with it. About 53 minutes long, the film depicts a man going hiking alone, only to encounter Jason in Camp Crystal Lake. Director Vincente DiSanti "put a lot of money and love into it," Gallow said, so "you can't tell it's a fan film."
Gallow started communicating with DiSanti with an internet comment about the design of Jason's mask in the film. Later, Gallow asked the director about the possibility of a Blu-Ray release of "Never Hike Alone" due to the difficulty of watching it on YouTube in Scipio, where Gallow doesn't have good internet. He was surprised when DiSanti gave him permission to premiere the film in New York.
Gallow chose Track Cinema, as his wife, Sherri Gallow, is a manager there. And he chose "Part VI" to follow the fan film because that's where it fits best in "Friday the 13th" continuity, he said. He also hopes Friday's event not only spotlights the work of Lane and Davison, but the local popularity of the horror icon who brought them together — and sent them to hell.
'A labor of love': Polish and Ukrainian dinner raises funds in Auburn
AUBURN — Over 300 servings of pierogies, kielbasa, pigs-in-the-blanket and kapusta were sold in the first hour of a Polish and Ukrainian dinner fundraiser held by the ladies auxiliary of the Knights of Columbus Council No. 207 in Auburn on Sunday.
Last year when this fundraising event made its debut, the Italian-themed dinner sold out in the first 45 minutes, said Sandy Jorgensen, president of the ladies auxiliary. After selling about 265 meals, "we probably had to turn away about 100 people," Jorgensen added.
This year, the auxiliary made sure there was enough for at least 500 meals for the fundraiser, which ran from noon to 4 p.m.
"This meal is something people don't usually get so they flock in," Jorgensen said. Not a lot of people know how to make these dishes, "for me, I learned it from my grandmother," Jorgensen said, adding that she is Ukrainian.
Over a week of cooking and preparation went into the fundraiser. "My stove was on from Monday afternoon to Saturday morning, non-stop," Jorgensen said, laughing, adding her biggest expense from the week was probably gas and electric.
"It's a labor of love," Jorgensen said.
The pigs-in-the-blanket, for example, are a far cry from what some may imagine to be pastry-wrapped hot dogs. Hours of preparation goes into cooking the stuffed cabbage dish – the filling made of ground beef, rice, and spices needs to be cooked, and the cabbage needs to be boiled and pealed layer-by-layer. Once the cabbage is stuffed with the filling and rolled up, it then roasts in the oven for up to three hours.
Hours of love and dedication went into the food, all homemade by the ladies auxiliary, Grand Knight Jack Baraczek said. "(The ladies auxiliary) has worked really hard. ... They did all the heavy lifting"
Baraczek said he also remembers making pierogies with his grandmother when he was growing up. He remembers she would roll out the dough on a porcelain table, and cut the dough with an over-sized drinking glass. After she filled and pinched the pierogies – traditionally filled with mashed potatoes, sauerkraut, or even prunes – Baraczek's job was to stand on a stool and stir as she put them in the boiling pot of water on the stove.
Jorgensen said this ethnic dinner event is the ladies auxiliary's biggest fundraiser of the year.
"Through this, we're able to go out and help the community and churches," Jorgensen said. She added that the auxiliary assists the Knights. This fundraiser helps fill their accounts so they can support Mathew House, other local schools and groups, and "really any charitable organization that comes to us (asking for donations)."
"This is the most giving community of all I've been in," Baraczek said. "It's unbelievable how giving and generous this community is."
As of 1 p.m. Sunday, 311 meals were sold - 166 presale to-go orders, and 145 tickets sold for dining in or carrying out. In addition to proceeds from the $12 meal tickets, there was also a 50/50 raffle.
Helicopter called to transport pedestrian struck by car in Auburn
A helicopter was called for emergency transportation after a pedestrian was struck by a car Friday night in Auburn.
The Auburn Police Department said Kylle L. Hopkins, 26, was walking through the intersection of Genesee and Columbus streets at about 10:11 p.m. when he was hit by a vehicle driven by Doris M. Ramsperger, 60, of 11 Cross St., Auburn. Ramsperger was not ticketed because investigators concluded that Hopkins, of 7430 North St., was at fault.
After the accident, a landing zone was established in the parking lot of a business on Orchard Street, and an ambulance brought Hopkins there to meet up with a helicopter.
The helicopter left Auburn at about 10:50 p.m., heading to Upstate University Hospital in Syracuse.
Police on Saturday said that Hopkins' injuries were not life-threatening.
UPDATED: Power restored after outage affects 3K in Cayuga County
UPDATE: Power has been restored, according to NYSEG's website. An outage Wednesday night affected more than 3,500 customers in Cayuga County.
---
A power outage is affecting more than 3,500 New York State Electric & Gas customers in Cayuga County. 
Most of the 3,510 affected customers are in the city of Auburn and town of Sennett, according to NYSEG's website. There are 1,827 customers without power in the city and 1,456 without power in Sennett. 
There are also outages reported in the towns of Brutus, Owasco and Throop. 
Scanner reports indicate that traffic lights are out on Grant Avenue and the outage may stem from a circuit breaker issue. 
The estimated restoration time is 11:15 p.m., according to NYSEG. 
This story will be updated when more information is available. 
Remembering the Dansville telephone lineman who brought back New York's bald eagles
About 53 years ago, Tom Rauber saw something he never expected to see.
It was 1965 and the lineman with the Rochester Telephone Corporation would sometimes escape the city to eat his lunch in his truck parked near Hemlock Lake in Livingston County. He always loved the outdoors and wildlife, said his daughter Shelly Rauber Mistretta, but perhaps no one knew how much until he discovered the last pair of bald eagles in New York state. 
They were in a shagbark hickory tree, Mistretta said laughing, sitting in a coffee shop in Skaneateles Tuesday, pictures of her father holding juvenile bald eagles sprawled on the table top. 
"He just watched them quietly for I think the first four or five years, and we knew he was watching a bird, but it was weird," she said, recalling her elementary school-age memories of that time. "It was like we were in a secret society. We couldn't talk about it."
Rauber would keep a canoe hidden in the cattails on the lake to check on his endangered birds. Between the 1940s and 1960s, New York's nesting bald eagle pairs went from about 70 to just one. The devastating trend was seen across the country, except for Alaska, as hunters, habitat loss and a pesticide called DDT threatened the very existence of the eagle. Rauber, ecstatic about coming across this special pair, contacted the Albany branch of the U.S. Fish and Wildlife Service, where he was asked to monitor the birds and keep the agency updated. 
More than three decades later, Rauber was still keeping bird journals. The telephone lineman turned wildlife rehabilitator became one of the most instrumental players in bringing the nation's bird back from the brink of extinction, along with the state Department of Environmental Conservation wildlife technician Mike Allen.
Both men died within about two months of each other last year — Allen on Oct. 28 and Rauber on Dec. 27.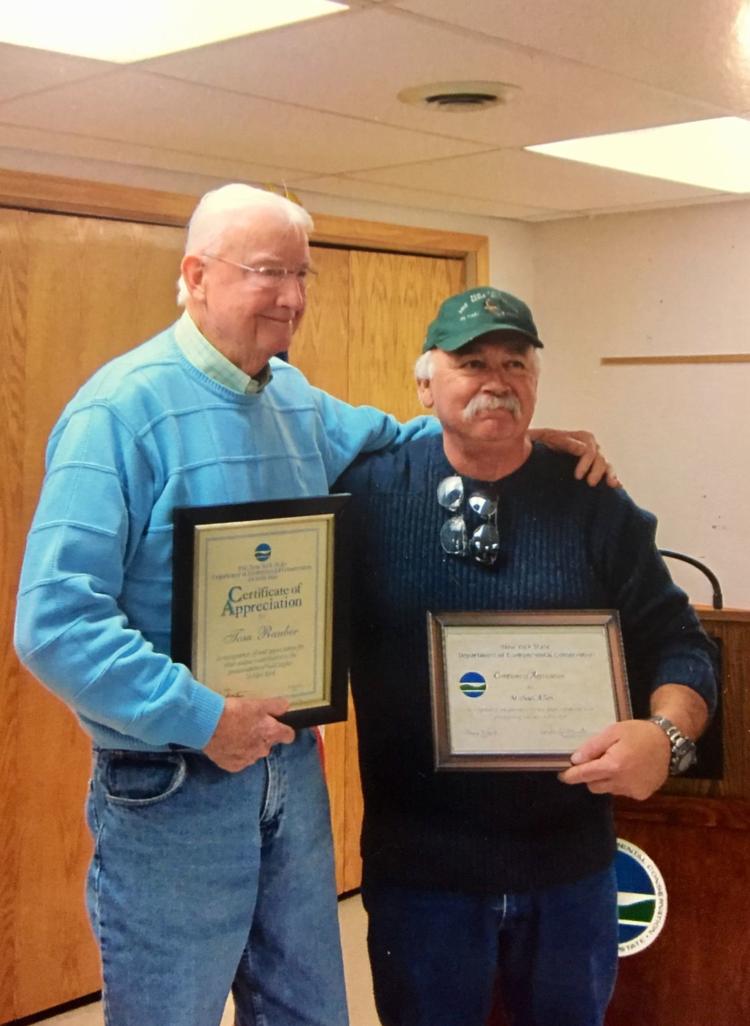 "We see that bird, and your heart just melts," she said. "It's like, 'Thanks, Dad.'"
It's hard to imagine the state and federal government putting the fate of an endangered species in the hands of an amateur bird enthusiast from Dansville. For a while, however, that's exactly what happened. Rauber's accounts of this time live on in a book he published in 2014, "Bald Eagles Soar Again: One Man's Quest to Prevent the Extinction of the Bald Eagle in the U.S."
Rauber even had permission to use his lineman gear to climb up to the pair's nest and retrieve an egg, which after 34 days of observing became clear it would not hatch. He sent it to the Patuxent Research Center in Maryland, where it was analyzed and found to have no embryonic development. Traces of DDT were found in the egg, too.
Two years later in 1973, Rauber had better news. The couple hatched its first egg. Their eaglet survived and by August, about four months after it hatched, Rauber said in his journals that he did not see it again. It likely soared off to new beginnings.
After more than a decade of bird watching, Rauber worked with friend Dean Amadon, the Lamont Curator of Ornithology at the Museum of Natural History in New York, to draft a state Bald Eagle Restoration Program. He submitted it to the U.S. Fish and Wildlife Service and the DEC, and in 1976 the program began. Though Allen and DEC partner Peter Nye were the leads on the program, Rauber continued monitoring nesting pairs, and even became a federally permitted eagle bander and wildlife rehabilitator. Using his lineman equipment, he also taught Allen to climb trees. 
Mistretta remembers as a child sitting still on the edge of Hemlock Lake, watching the eagles for hours. She also remembers her father showing dinner guests hawks and other birds he was rehabilitating, and feeding deer from a baby bottle. 
Meanwhile at Montezuma, a hacking tower was erected on Clarks Ridge where Allen and others helped foster baby eagles. Eggs and eagles were transported from Alaska, Minnesota and other states out west to the site. Staff would feed the birds, careful to remain hidden behind a mirror or wall, with a gloved hand or avian disguise of some kind. When the eagles were old enough to fledge, the hacking tower cages would open and off the prospects would go.
On Jan. 1, 1981, Rauber received some sad news. A fisherman found an eagle body, the male of the very last wild pair in New York that Rauber had observed for so many years. But on March 13, 1981, he observed a miraculous thing: the widow had a new mate. On March 19, Rauber got a closer look at this new fella, and a yellow tag on his wing indicated that he was a product of the eagle hacking tower at Montezuma. 
"This eagle originally came from Minnesota in June 1977 and was raised and released at the Montezuma hack site that same summer," Rauber wrote in his journal. "Were it not for the hacking project, there is a good possibility this eyrie would be inactive. Contemplating on these events it is comforting to note in a relatively short period of time this female and male were able to find one another and return to this excellent habitat which, in my opinion, offers everything to satisfy the eagles' needs."
Mistretta said her family had a cottage on Skaneateles Lake, and if she ended up driving there with her dad, there were always pit stops at Allen's house and at the Montezuma refuge along the way. The Montezuma pit stops were more of a crawl, as Rauber would scout out eagles.
By 1989, 198 nesting bald eagles from the west had been released in New York, and the hacking program ended. By 2010, according to the DEC, the state had 173 breeding pairs and fledged 244 young. Mistretta said there are now more than 300 pairs. There are over 9,700 nesting pairs in the lower 48 states as of June 2007, according to the U.S. Fish and Wildlife Service. The bald eagle is no longer endangered, and now scientists and volunteers are monitoring populations and the location of nests.
In October 2016, the Montezuma National Wildlife Refuge celebrated the 40th anniversary of the eagle restoration program. Allen, who had been in his 20s during the hacking tower days and had never seen a bald eagle the day Rauber showed him the pair on Hemlock Lake, appeared incredulous at how well the eagles have thrived. He attended the anniversary event in 2016.
"It was one of those things," he had told The Citizen. "It was a once-in-a-lifetime chance — I guess, not a chance. It was destined to be, and I'm eternally grateful."
With six or seven active eagle nests on the Montezuma Wetlands Complex, down the road in Dansville Mistretta has observed several nests around her parents' home, too. 
Before Rauber passed at 93, Mistretta said, they found a new eagle nest to add to the list, continuing the legacy of her father's birds.
"Truly, every time we see a bird, it's like the coolest thing," she said.
Vacant Auburn home destroyed by fire will be demolished
AUBURN — A vacant single-family home at 37 Sheridan St. in Auburn is a total loss after an early morning fire Thursday and is scheduled to be torn down by the city as early as next week.
Crews were called to the scene at 2:44 a.m. after a neighbor called in the blaze, said Auburn Fire Department Captain Mike Deyneka. When firefighters arrived, the second floor of the home had already collapsed into the first floor. 
Deyneka said a second alarm call was made, and it became an exterior operation. It took about 90 minutes to get the fire under control. No one was inside of the home, and no firefighters were injured.
During Thursday night's Auburn City Council meeting, Director of Planning and Economic Development Jenny Haines announced the structure is scheduled for emergency demolition "in the interest of public safety." She said Chief Joseph Morabito has already issued a letter requesting immediate demolition and the city engineering office has gotten a contractor mobilized. The city needs to give the state three day's notice before demolishing the home in order to determine "what materials may or may not be in the structure," Morabito said.
"They (the state) have to give the final approval," Morabito said. 
The city will be paying for the demolition up front, Haines said, but Assistant Corporation Counsel Nate Garland believes the city can be reimbursed through the state Department of Financial Services because the building was on the vacant building registry. The city could also be reimbursed through its insurance.
"We are definitely pursuing all means necessary to be reimbursed," Haines said.  
The destroyed house was built in 1900, according to real property records, and is owned by Federal National Bank in Philadelphia. Morabito said the property was placed on the fire department's vacant building registry in February 2017. 
After the meeting, Morabito said the on-site investigation has been completed and the fire department was able to rule out all "accidental and natural" causes of the fire. He said the demolition will not hinder any further investigation.
The chief also requested anyone with any information about the fire contact either the fire department at (315) 253-4031 or the Auburn Police Department at (315) 253-3231. 
Downtown Auburn block's renovation to begin soon, one tenant signed
After going through "every inch" of the buildings, KyleCroft Development is ready to begin renovating the Nolan block.
Asbestos abatement at the downtown Auburn buildings — 41, 43-51, and 53 Genesee St. — will take place April 18 through the end of May.
KyleCroft President Grant Kyle said the renovation will cost between $2 million and $2.5 million, and continue for 12 to 18 months. The result will be five storefronts and 14 apartments. 
However, KyleCroft's only current storefront tenant will open this fall, before the rest of the block is finished: Octane Social House. Owned by Rob and Joni Otterstatter, the 2,500-square-foot coffeehouse will also feature 28 self-serve taps of craft beer, a piano lounge, live music, a used book library, two classrooms, a vinyl record lounge, yoga lessons and more. One entrance will be located at 53 Genesee St., next to the Pawn King, but Octane Social House will also occupy the two-story addition to the rear of the building, facing Loop Road. Its opening is scheduled for Oct. 6.
The block's other storefronts will be 1,340, 1,000, 830 and 630 square feet, Kyle said. He hopes to fill them with retailers, eateries and other tenants that could benefit the residents of the Nolan block's apartments, as four of the storefronts can be accessed from a hallway in the building. The hallway will be linked to an elevator KyleCroft is installing to make the building more accessible. The elevator will have entrances on Loop Road and Genesee Street, Kyle said. However, in order to preserve the block's historic character, storefront tenants will have limited signage options, he added.
The concrete building at 63 Genesee St. in downtown Auburn will remain, at least in part, a bank.
Eight of the 14 apartments will be 900 to 1,200 square feet, with two bedrooms and one bath, Kyle said. The other six will be 600 to 900 square feet, with one bedroom and one bath. Rent is projected to be $850-$1,500 a month. Amenities will include 33 off-street parking spaces, a 500-square-foot furnished community room with a home theater, and decks for two of the apartments. Kyle also highlighted the block's proximity to downtown businesses, such as the Play Space, whose child-friendly activities could make his apartments attractive to young parents, he said.
Along with Lyons National Bank and Aflac, the Play Space is located in another KyleCroft building: the former HSBC bank next door. KyleCroft completed that project in spring 2017. KyleCroft purchased the two properties within months of each other the year prior. Though renovating the concrete bank pushed back the Nolan block project, Kyle said, the bigger delay was due diligence: floor plans, permits, an asbestos survey and more. The only financial support KyleCroft has received for the project is about $122,000 in tax relief from the Auburn Industrial Development Authority.
"The dollar amount (of the project) warrants that we move carefully with what we're getting into," Kyle said. "We went through every inch of the building getting everything quoted out."
The block takes its name from the Nolan's Shoes store located there until 2004, next to the Nolan's Sporting Goods store where the Pawn King and Year of the Dragon Tattoo are now located. Its storefronts then housed various businesses until the buildings were condemned in 2014. KyleCroft's Nolan Block LLC bought the block for $255,000, according to Cayuga County property records.
Auburn man pleads guilty to possessing narcotics with intent to sell
AUBURN — An Auburn man has admitted to possessing drugs with the intent to sell. 
Nathan Smith, 26, of 39 West St. Apt. 3, pleaded guilty Tuesday to one count of fifth-degree criminal possession of a controlled substance, a class D felony. During his plea, he told the court he intended to sell Suboxone, a narcotic often used to treat addiction. 
Cayuga County District Attorney Jon Budelmann said Smith was participating in drug treatment court late last year when officers suspected he was selling narcotics, and after a months-long investigation, the Finger Lakes Drug Task Force executed a search warrant at his home. The search uncovered more than $2,900 and 17 Suboxone sublingual films, which Smith said he planned to sell for cash. 
Smith — who was previously sentenced to probation for other drug-related charges — could face up to seven years in prison for the crime. However, in exchange for his plea, Judge Mark Fandrich agreed to sentence him to 2 1/2 years in prison followed by one year post-release supervision. He would also have to pay $120 in restitution and forfeit the $2,905 that was seized during the search warrant. 
Smith was remanded to Cayuga County Jail, where he has been since his arrest in January. He will remain there until his sentencing June 12. 
• A Cayuga County man who tried to run down a deputy in 2008 will spend the next one to three years in prison for driving without a license. 
In 2008, Dale Rigby was arrested following a high-speed chase in Wayne County, where he nearly ran over a sheriff's deputy with his van. That incident ended when the deputy shot out Rigby's tires in the town of Conquest, and he was ultimately sentenced to 1 1/3 to four years in prison for reckless endangerment. 
In June, Rigby was sentenced to five years probation for driving without a license in Onondaga County. And on Tuesday, he appeared in Cayuga County Court for violating the terms and conditions of his probation.
Rigby, 49, of 10524 Duck Lake Road, Conquest, admitted the violation Tuesday before Judge Thomas Leone who then sentenced the defendant to one to three years in prison and three years post-release supervision. He would be given credit for time served. 
• A Genoa man was restored to probation Tuesday after one of New York state's highest courts vacated his prison sentence. 
In October 2016, Claude Zirbel, of 9569 Creeks Road, was resentenced to 2 1/3 to seven years in prison for his second violation of probation in Cayuga County.
Zirbel was previously sentenced in 2011 to 1 1/3 to four years in prison and five years probation for felony driving while intoxicated. Then, after serving the full four years in prison, Zirbel violated his probation on two occasions — first in 2015 when he was caught in possession of alcohol and again in 2016 when he was arrested and charged with his sixth drunk driving offense. 
The case was sent back to Cayuga County Court where Leone restored Zirbel to his probation. While Leone said he respected the Appellate Division's decision, he said he was uncomfortable restoring Zirbel to community supervision given the defendant's history. His probation term is set to expire next year. 
Not 'just some old building': Auburn's Osborne Library could face demolition if not repaired
AUBURN — A library that was once part of one of Auburn's most well-known families' home has been sitting vacant for over 20 years and although plans to save the historic building have been proposed in the past, none have come to fruition. Now, the library that was once home to Thomas Mott Osborne and his family is in danger of being demolished. 
The Osborne Library, which was built in 1910 and is located at 3 Fitch Ave., was added to the Auburn Fire Department's vacant building registry in 2017. A large white X on a red background is posted on two of the library's doors, signaling the structure has significant safety concerns. On Jan. 31, the city of Auburn's code enforcement department placed a demolish or repair order on the building, indicating the property owner — the Osborne Center for Social Justice — had 30 days to bring the building up to code, "as is reasonable." However, it is going to take longer than 30 days, and possibly millions of dollars, to restore the building to its former glory. 
Structural engineer Joe Kime, of Beardsley Architects and Engineers, said Tuesday during the Auburn Historic Resources Review Board meeting that the biggest problem with the building is that the roof has "completely failed." 
In 2014, the building was owned by the Auburn United Methodist Church, who presented plans to the board to stabilize the roof. The church received a grant from the state Parks, Recreation and Historic Preservation Office in the early 2000s to repair the roof. The board approved the plans, however, no work was ever done on the building. 
Kime said the building's concrete roof is being supported by steel beams. Back in 2014, the plan was to "put cribbing on top of those steel beams and then build a new roof on top of that and then entomb the concrete roof deck," Kime said, but, that is no longer possible as a large section of the roof has since collapsed.  
"Once you lose the roof, you're off to the races," Kime said. "It exponentially deteriorates from there, although the building has (held up) phenomenally for its age and neglect. It's really an incredible structure."
Additionally, Kime said water has gotten into the walls of the brick structure. In order to salvage the building now, the roof deck would need to be removed, which he said would be complicated and expensive.  
"You can feasibly save almost anything, but you need resources and money," Kime said. "I'm not saying it's a complete write off, but it's headed in the wrong direction rapidly right now." 
The church sold the 2,700 square-foot library in September 2015 to the social justice center for $11, according to Cayuga County Real Property Records. According to its website, the social justice center does have plans to rehabilitate the structure and use it as an educational facility where people can learn more about Auburn's role in the prison reform and women's rights movements.
Director of Capital Projects and Grants Christina Selvek said the city has not received any communication from the property owner James Loperfido, who is the social justice center's chair, since issuing the demolish or repair order. Board member Ed Onori said he spoke with Loperfido, who claims he never received notice of the demolish or repair order. 
Multiple board members said they hope to see the building restored, but acknowledged it will be an expensive and difficult endeavor. 
"This isn't just some old building," board member Linda Frank said. "This is a truly historic building and I would hate to see it (be demolished)."  
Selvek said the city will send Loperfido another notice and work with him to develop a plan to restore the building before the city takes action to have the building demolished. She said she will reach out to the owner and encourage him to come to the next board meeting to discuss any plans.