The Citizen's top 10 stories of the week. 
Pedestrian struck, critically injured in Cayuga County
A pedestrian hit by a car Friday morning in southern Cayuga County was undergoing surgery and in critical condition as of approximately 5:30 p.m., according to state police.
The call for a car/pedestrian crash on Moravia-Venice Town Line Road in Venice came into the Cayuga County 911 center at 10:14 a.m., dispatchers said. A pedestrian was injured and the car rolled over and struck a utility pole, knocking down wires.
Dispatchers said the pedestrian was transported by Mercy Flight helicopter to a regional hospital. There were no reports of anyone else taken to hospitals.
Emergency response agencies involved in the response included Genoa Fire Department, Long Hill Fire Department, Moravia Fire Department, Poplar Ridge Fire Department, Four Town Ambulance and Southern Cayuga Ambulance.
New York State Police is handling the investigation. About an hour after the initial call, accident reconstruction was taking place at the scene.
As of Friday evening, police said the driver had not been charged, and the case is still being investigated.
Auburn-area Babe Ruth baseball park abandoned, faces uncertain future
What began as a dream more than three decades ago is now, as former Auburn Babe Ruth League President Dick Gagliardi described it, a ghost town. 
Veterans Memorial Park in Aurelius sits idle. The ballpark, which opened in July 1986, hasn't been used for two years. There are weeds in the baselines and on the pitcher's mound. The infield and outfield grass is overgrown. 
The facility is a casualty of declining participation in baseball. During its heyday, the Auburn Babe Ruth League fielded several teams. On the park's opening day 33 years ago, there were four games scheduled. 
Now, the league exists in name only. 
The park's future is uncertain. Gagliardi, who led the effort to build the field in the mid-1980s, is hoping for a rebirth. 
"It hurts to see it abandoned," he said. "It's just sad. It really is." 
---
The Past
Gagliardi couldn't believe what happened. 
It was the summer of 1983 and there were two Babe Ruth games scheduled to be played on fields behind Auburn High School. He noticed two maintenance workers walking toward the field. They told him there was a men's softball game that was rained out the week before and the men's teams needed one of the fields to play a makeup game. 
The maintenance workers asked for the Babe Ruth teams to leave the field so the men's softball teams could play their game. Gagliardi wasn't happy. 
"From that moment on, I said to myself as long as I'm president of this Babe Ruth league, never will these kids ever be thrown off of a field again because they're going to own their own park," he recalled. 
Gagliardi set out to establish a home for Auburn Babe Ruth baseball. To construct the field, he needed land. 
In the first of several acts of generosity that helped bring the park to fruition, GE donated a seven-acre plot near Veterans Memorial Parkway and Ellis Road in Aurelius.
The deed for the property signed in April 1984 states that the "conveyance is made upon the express condition that the premises herein described shall be used solely for the purpose of conduct baseball games and other related activities thereon under the auspices of Auburn Babe Ruth League, Inc." 
Local companies made financial donations to help advance the construction of the park. There were several fundraisers, including an antique car raffle that netted more than $3,600. 
To play night games, the league received poles to install stadium-style lighting. New York State Electric and Gas employees volunteered to install the poles. GE donated the lights. 
Gagliardi said they were told at the time the lights were worth more than $100,000. The league paid $10,000. 
Members of the local carpenters' union volunteered, too. Gagliardi recalled that the league paid for the construction of the main building that houses the concession stand, an office, the press box, restrooms and storage space. 
"There was a lot of interest in the community and a lot of support when it was built," said Paul DelPiano, who was involved in the Auburn Babe Ruth League during Gagliardi's tenure as president. 
The ballpark opened on July 26, 1986. According to The Citizen's archives, the festivities included the dedication of a veterans memorial, which still stands on the property, and an on-field ceremony.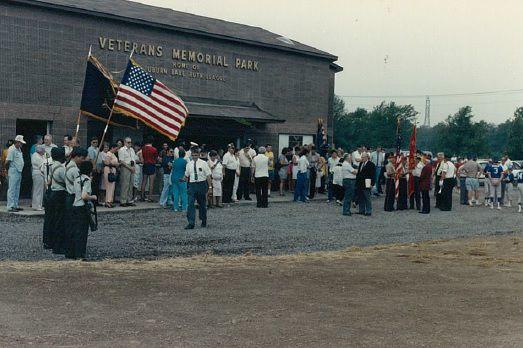 The next day, a photograph of Gagliardi throwing out the first pitch appeared on the front page of The Citizen's sport section. The image accompanied then-sports editor Gary Piccirillo's column about the ballpark titled, "A dream, a reality." 
Piccirillo wrote, "Not lost among the speeches, the thank yous, the gun salute and the unveiling of the impressive monument which welcomes visitors, was the message that none of this would have been possible without Gagliardi. For as much as the ceremonies were intended to introduce the public to the ballpark, they also served as a tribute to Gagliardi, the Auburn Babe Ruth League president whose dedication to the project never wavered." 
Gagliardi saved a copy of the article. It's on display in his Auburn home. 
"It was a moment I'll never forget," he said. 
---
The Present
The field isn't playable. Some lights have fallen to the ground. There is a dumpster full of garbage on the property. 
Babe Ruth baseball isn't being played at Veterans Memorial Park — or anywhere else in Cayuga County. 
Until recently, Auburn had its own league and Cayuga County-area teams formed another. DelPiano and Gagliardi remembered when Auburn Babe Ruth had eight teams. There were teams for ages 13-15 and 16-18. 
Auburn didn't field a team in 2018 — there were only 12 players who registered, Gagliardi learned — and there won't be any teams this year. 
Michael Weller, president of Cayuga County Babe Ruth, said his organization won't field any teams this year. In 2018, the Cayuga County league didn't have a team for the 13-15 age group. There was a prep team comprised of 13- and 14-year-olds. 
"It's been a real struggle," he said. 
The sources who spoke to The Citizen for this story cite several factors for the decline of the Babe Ruth leagues. There are more children playing lacrosse than baseball, they said. Those who play baseball into their teen years choose to join travel teams instead of playing locally. This year, Little League will have a senior division for ages 13-16 — the same group eligible to play in the Babe Ruth league.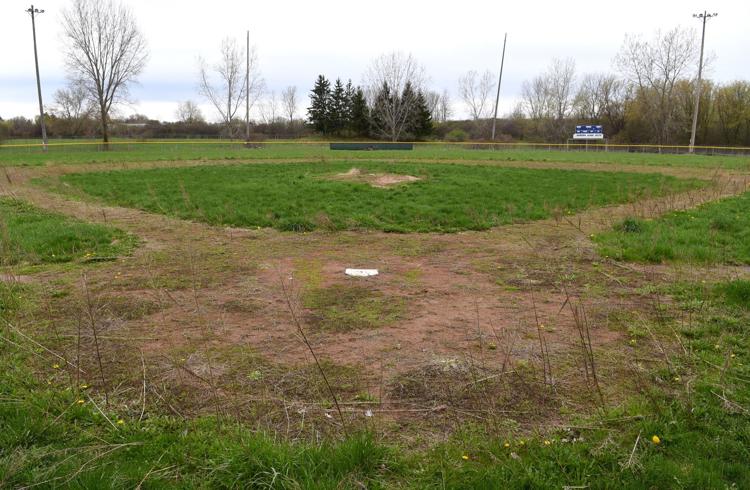 The older Little League teams won't use Veterans Memorial Park. Steve Komanecky, branch executive director of Auburn YMCA-WEIU, said the league plans to use the fields behind Auburn High School. 
DelPiano believes the drop in youth baseball participation corresponds with the Auburn's population decline. In 1980, the city had 32,548 residents. As of 2017, the city's estimated population was 26,704.
"It's been sad for guys like Dick and I to see what's happened," DelPiano said. "If you don't have the participation and you don't have a lot of young people involved in pursuing the program and getting kids involved in baseball that's what happens." 
With declining enrollment over the years, it was more difficult to maintain the field. Weller said his children played at the field and a secondary fence was installed because the park's original fencing was in poor condition. 
After part of the secondary fence was stolen in 2016, then-Auburn Babe Ruth League President Mike Donovan told The Citizen that the original fence at the park "was all heaved up and it really was a safety issue." 
The field now has a smaller chain-linked fence in the outfield. There are parts of the original fence still there, but most of it is gone. 
"Back in the day, it was beautiful," Weller said of the field. "But it takes people and money for upkeep." 
---
The Future
There won't be activity at Veterans Memorial Park this year, but Gagliardi is developing ideas to use the facility in 2020 and beyond. 
He has been working with a small group of people to revive the park. He's had conversations with Kevin Crawford, who is president of the Auburn Babe Ruth League. He is, according to Gagliardi, the only remaining board member. 
Gagliardi said Crawford, who couldn't be reached for comment, was "dealt a bad hand." 
The league has an undisclosed amount of money in its bank account. Gagliardi, who plans to rejoin the organization and replace Crawford as league president, wants to use the funds to clean up the park. 
"The focal point is to keep that place in good shape and maintained," he said. "Then, we go into the field of play and see what we are going to put in there." 
Early discussions have centered on converting the park into a multi-use facility for lacrosse, soccer and softball. Gagliardi acknowledged that it might be difficult to attract those sports, especially lacrosse and soccer, because there are already several fields in the Auburn area. 
If the park is improved and a softball diamond is installed, Gagliardi hopes it also could be used for youth baseball. But the field would no longer host baseball for older boys.
"We don't want to be putting money into something that's not going to work," he said. "We'll come up with something."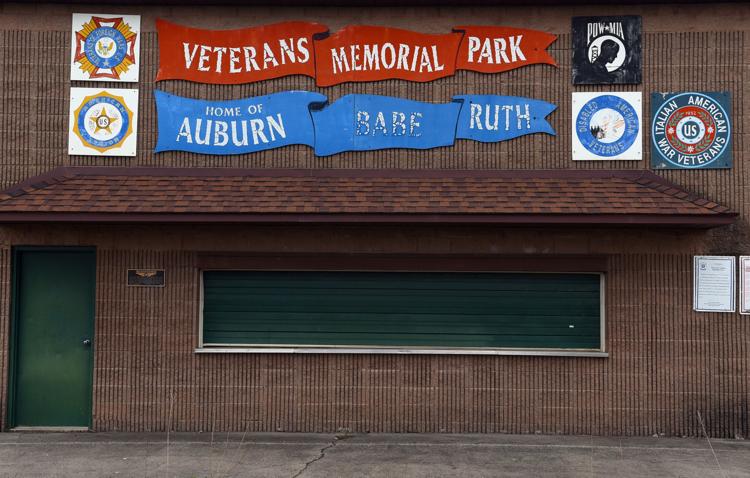 There could be an impediment to converting the ballpark into a multi-use sports facility. The deed states if the property is used for activities other than baseball games and "other related activities," then the "title to the premises herein described shall automatically revert to" GE. 
Gagliardi said he planned to consult with an attorney about the deed and whether the Auburn Babe Ruth League could use the property for other sports. 
Before Gagliardi's push to find a new use for the site, Aurelius Supervisor Ed Ide, Jr., told The Citizen that the town wouldn't intervene unless the property was abandoned. Even if that were to happen, the town's role would be limited. 
"We might informally try to play matchmaker and get somebody to buy it," Ide said. "But as far as taking it over and doing anything, no." 
While Gagliardi wants to bring sports back to the park, he knows that might not happen. 
When he posted a message and photos of the park's condition on a local Facebook group, he received a mixed response. There was those who shared memories of the park and hoped it would be used again. Others were more pessimistic and questioned why it would be worth investing in improving the park when there are several other facilities in the Auburn area. 
The park has faced doubts before. When Gagliardi led the effort to construct the field 33 years ago, there were critics who wondered whether it was a worthwhile venture. 
As he did three decades ago, Gagliardi is focused on a goal. He's received interest from local businesses and residents willing to assist with the park's rehabilitation. 
"If worse comes to worse, even if we don't have anything on that field immediately, as long as we raise enough money to keep the building and the grounds in good shape that's all that matters," he said. 
Veterans Memorial Park 2.JPG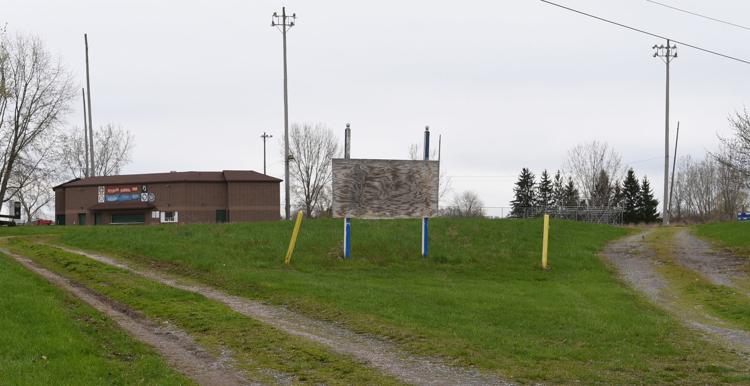 Veterans Memorial Park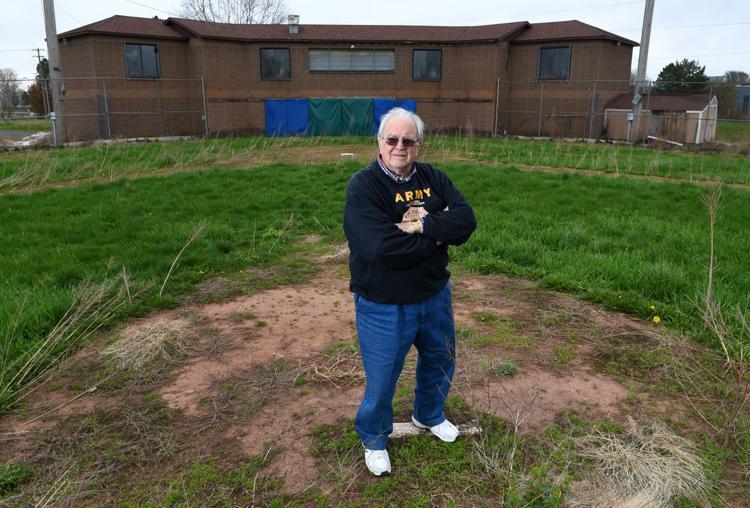 Veterans Memorial Park 3.JPG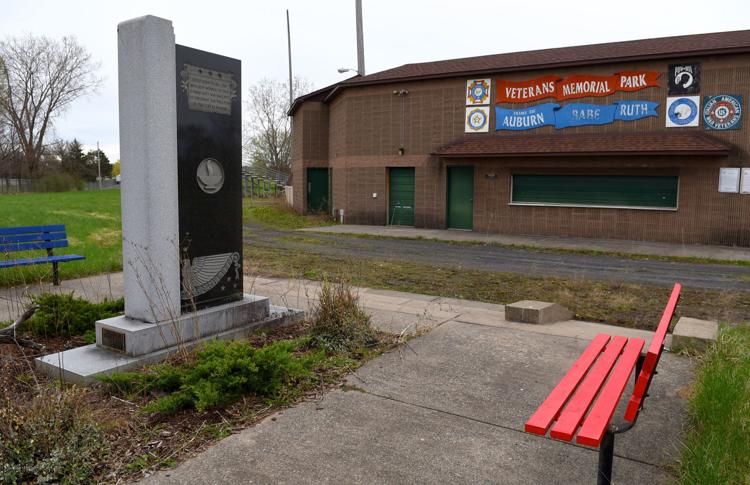 Veterans Memorial Park 4.JPG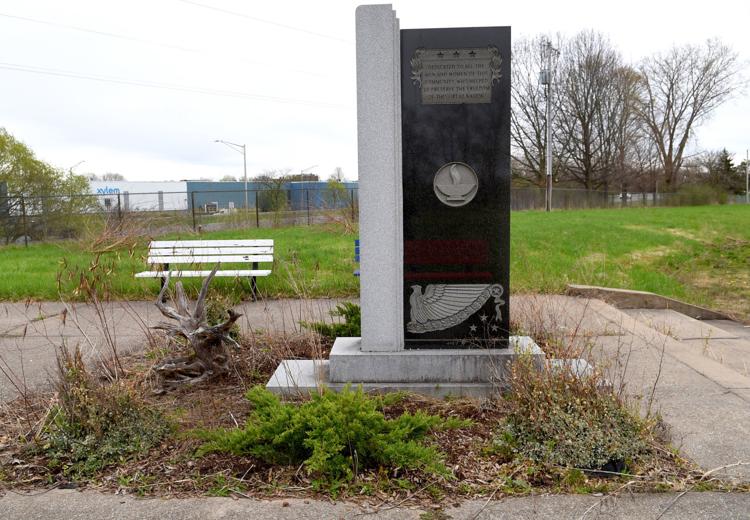 Veterans Memorial Park 5.JPG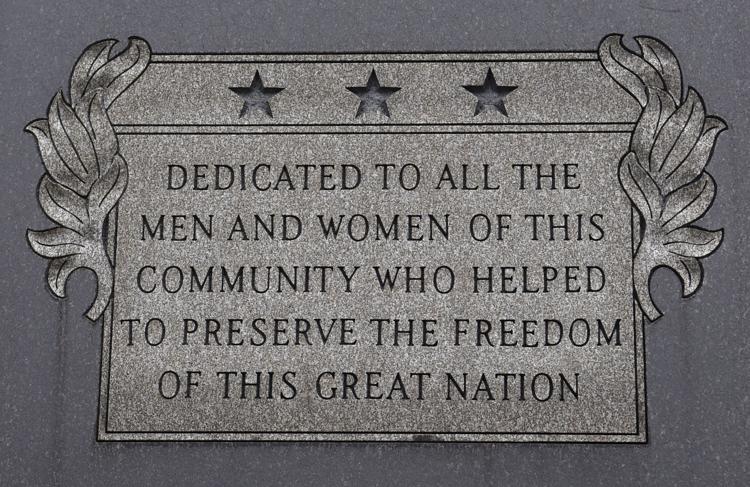 Veterans Memorial Park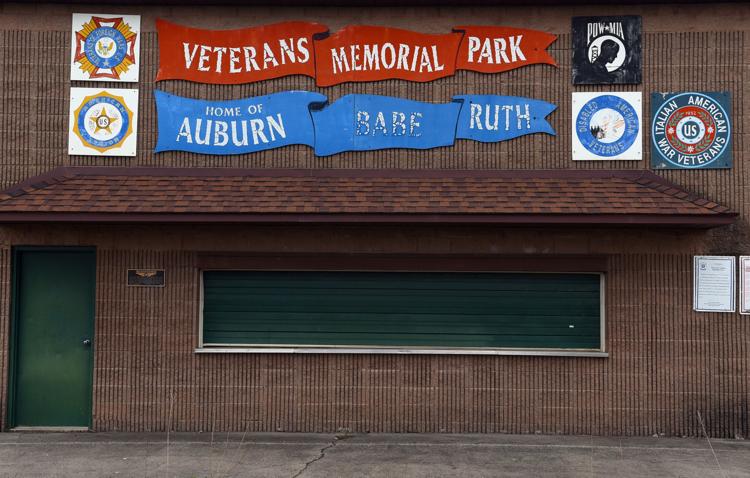 Veterans Memorial Park 7.JPG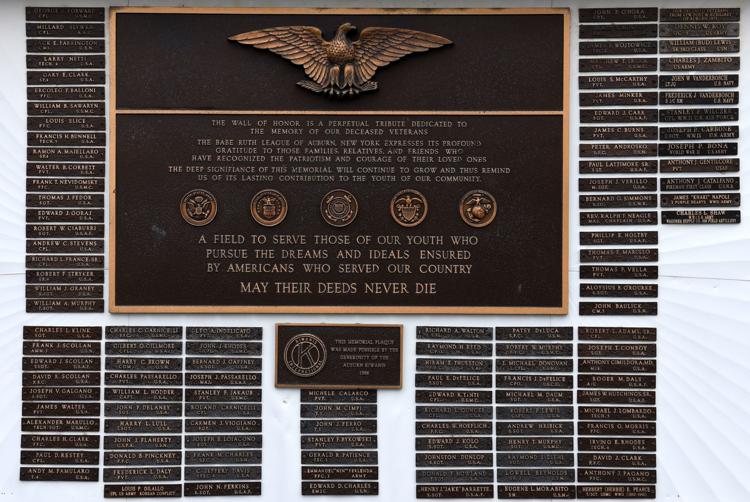 Veterans Memorial Park 8.JPG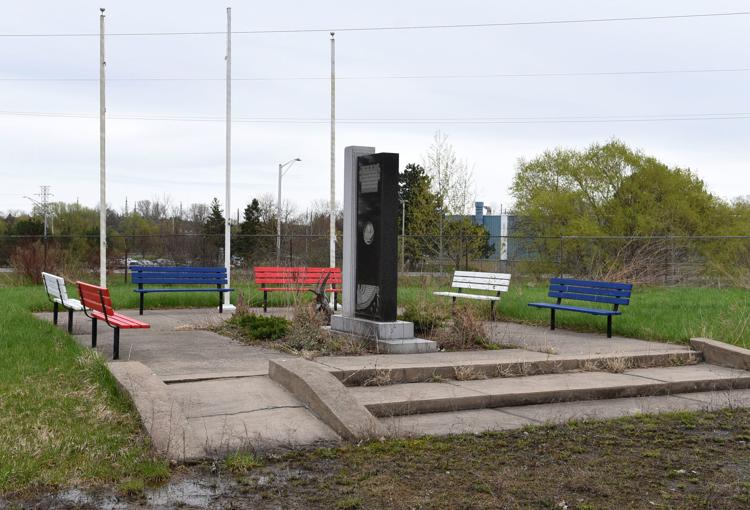 Veterans Memorial Park 9.JPG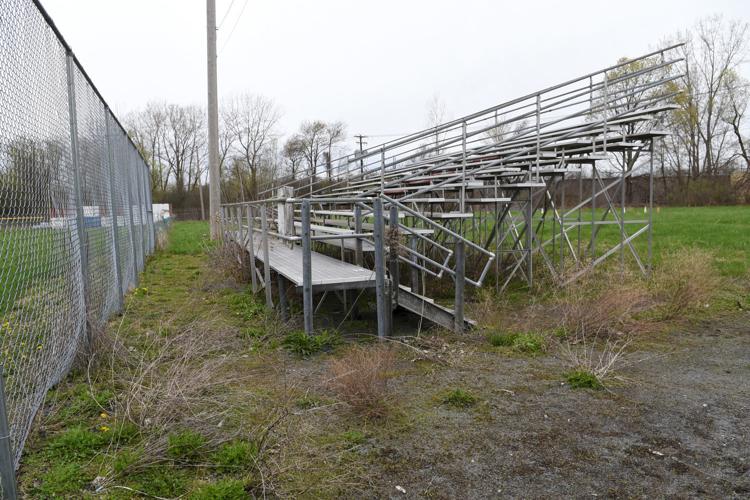 Veterans Memorial Park 10.JPG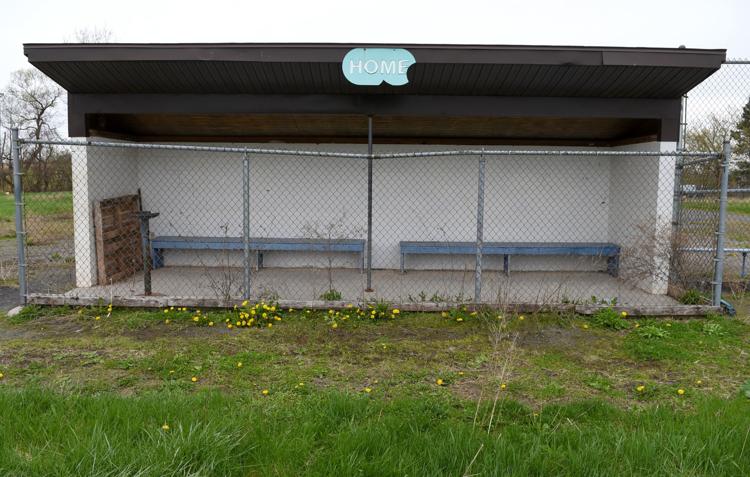 Veterans Memorial Park 11.JPG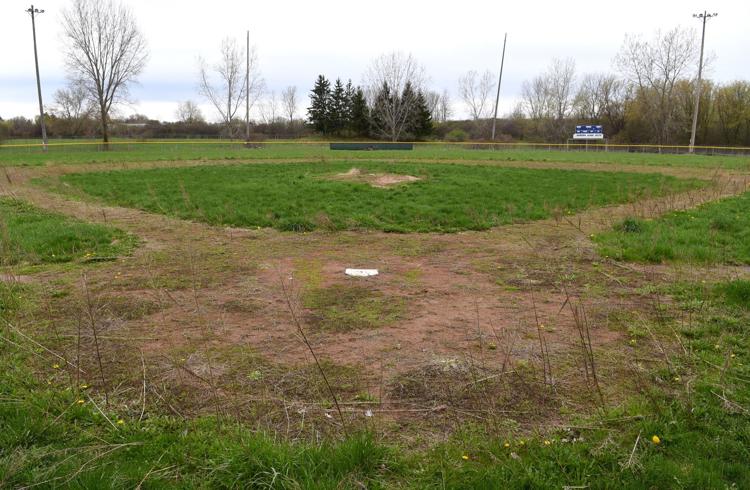 Veterans Memorial Park 12x.JPG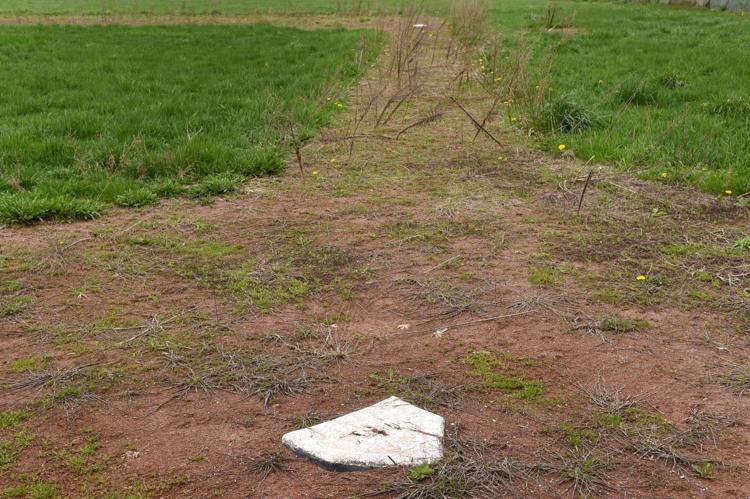 Veterans Memorial Park 13.JPG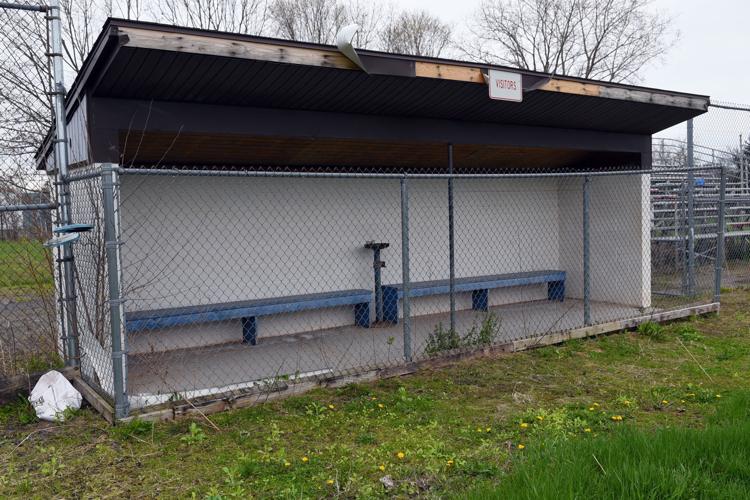 Veterans Memorial Park 14.JPG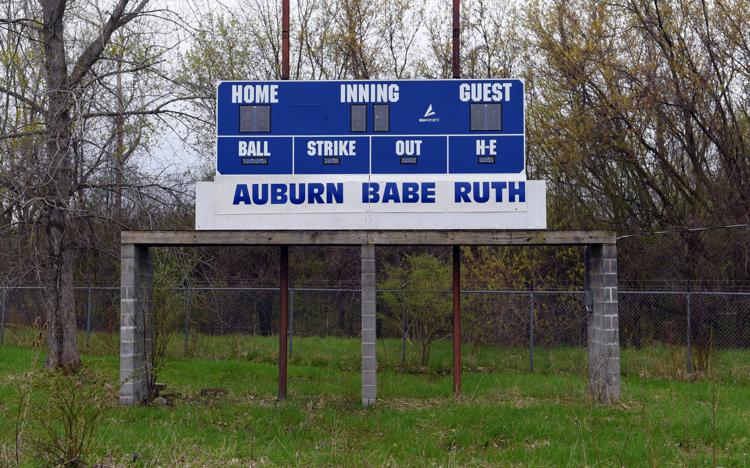 Veterans Memorial Park 15.JPG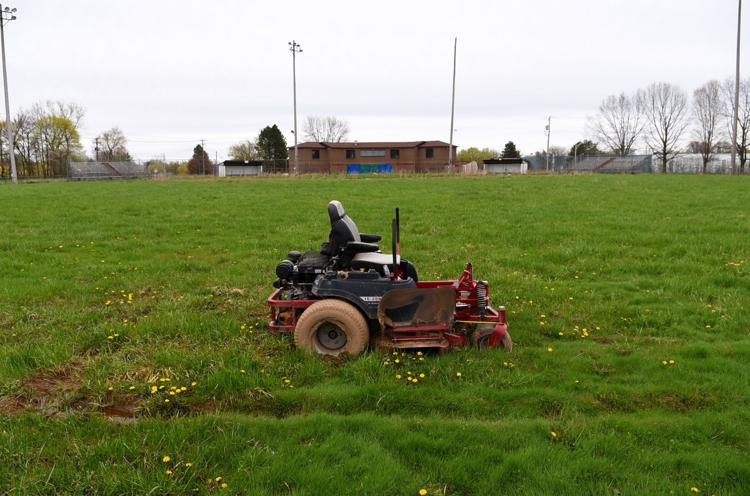 Veterans Memorial Park 16.JPG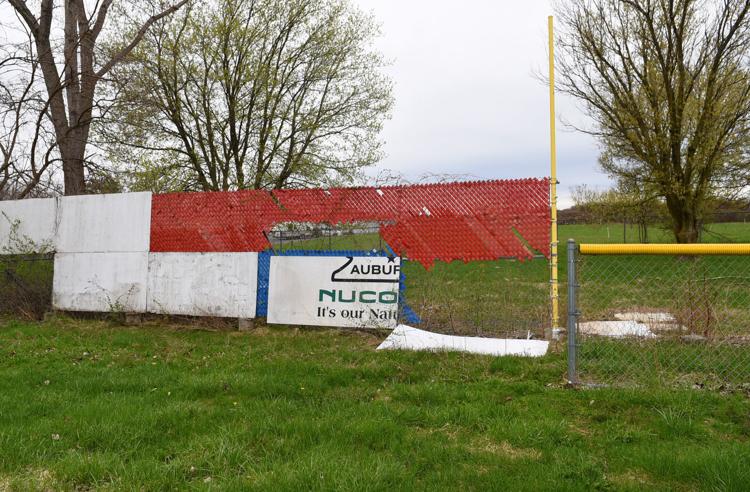 Veterans Memorial Park 17.JPG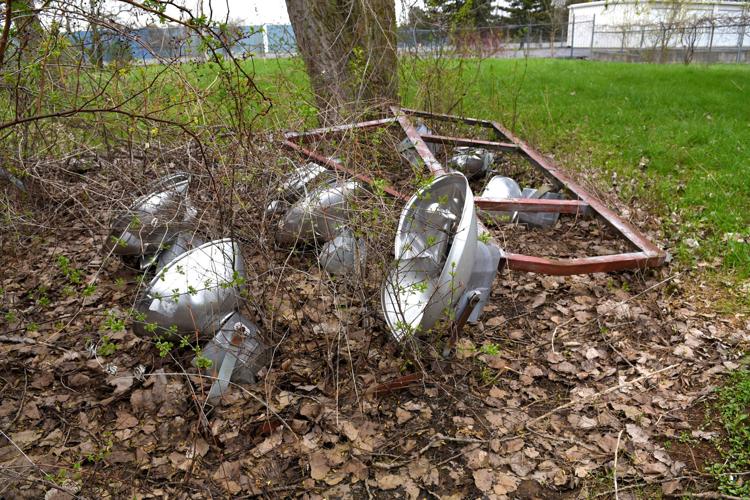 Veterans Memorial Park 18.JPG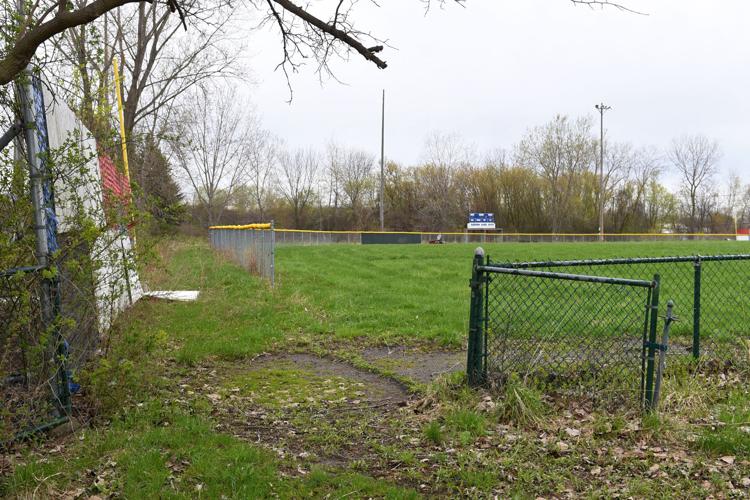 Veterans Memorial Park 19.JPG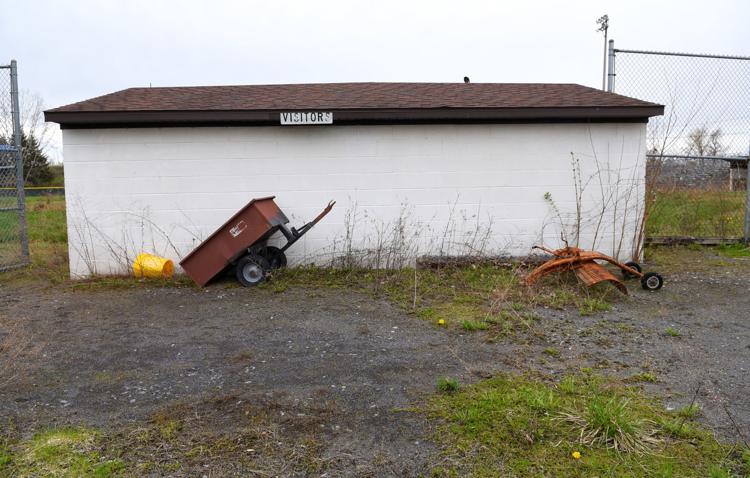 Veterans Memorial Park 20.JPG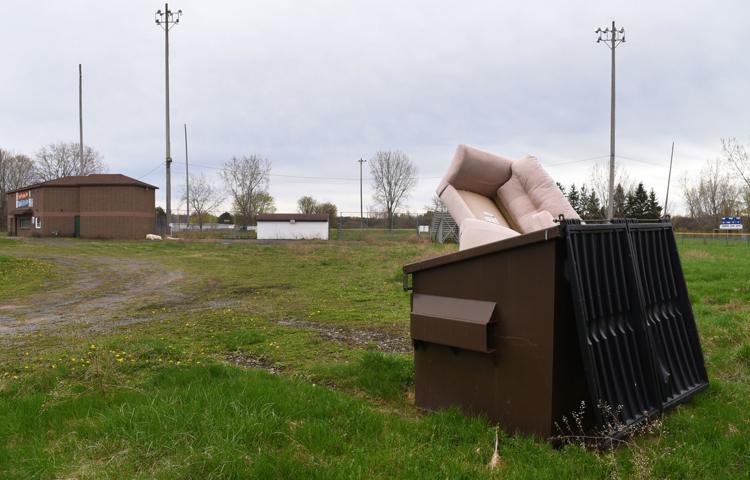 Veterans Memorial Park 21.JPG
Veterans Memorial Park 22.JPG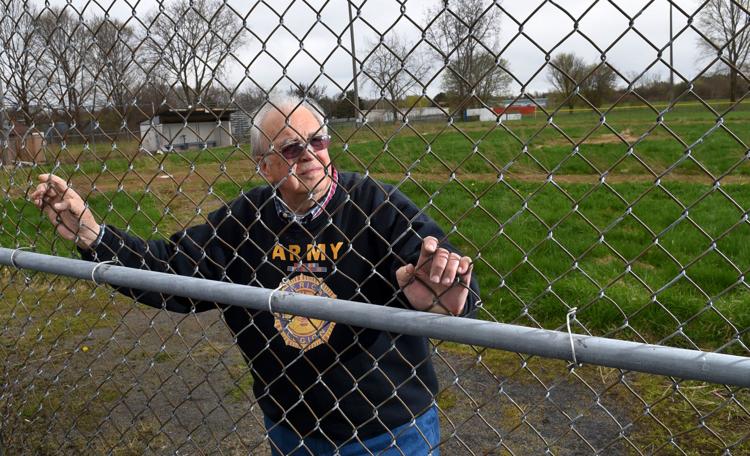 Auburn duo charged with selling, possessing cocaine
Two people from Auburn are facing multiple criminal charges in a multi-year case from the Finger Lakes Drug Task Force, according to the Auburn Police Department.
Auburn Deputy Police Chief Anthony said Kenneth C. Shelton, 63, and Amy L. Kocur, 47, both of 15 Madison Ave., allegedly sold cocaine to undercover task force agents and also possessed the substances. The duo turned themselves in at the Auburn police station Tuesday on warrants issued by the Cayuga County District Attorney's Office, Anthony said.
Shelton sold cocaine to undercover agents four times between late 2017 and January 2019, Anthony said, adding that Kocur also sold cocaine to an agent in late 2017.
Task force members executed search warrants for the pair's residence and a car used by them Jan. 24 and found less than half an ounce of cocaine in multiple individual packages, weighing scales, a cutting agent and packaging materials, Anthony said. They were in the car at the time when the warrant was executed.
Anthony said the evidence was seized and the task force compiled that information and the information related to the sales into a case for the district attorney's office.
Shelton turned himself in Tuesday and was charged with third-degree possession of a controlled substance, fourth-degree possession of marijuana, two counts of second-degree use of drug paraphernalia and six counts of third-degree sale of a controlled substance. He was also picked up on an unrelated bench warrant. Kocur turned herself in for third-degree criminal possession of a controlled substance, third-degree sale of a controlled substance and two counts of second-degree use of drug paraphernalia.
Majorpalooza brings thousands to downtown Auburn
AUBURN — Sunday's Majorpalooza community event in Auburn was proof that summer is unofficially here. A warm, sunny day welcomed a few thousand people to downtown Auburn, where they enjoyed food vendors, live music and kids activities.
Sunday marked the fourth Majorpalooza in downtown Auburn. The charitable festivities have been going on for more than 20 years though. In the event's early days, Majorpalooza started out as a party in Chris Major's backyard. Major, a school resource officer at Auburn High School, said things really began to take off when the party organizers decided to raise money for local charities. 
Majorpalooza's first donation was made to Relay For Life. That first charitable year, the event raised about $800, Major said.
"Then in the next years, we raised a couple thousand. And then $9,000 ... the crowds kept coming and coming," he said. In 2010, Majorpalooza evolved into a non-for-profit organization with an 18-strong board of directors.
Majorpalooza would migrate from Major's backyard to Falcon Park, and eventually to Genesee and State streets in the heart of downtown.
This year's fundraising goals were a bit different.
Bracelets and T-shirts were sold to raise money for a young Auburn woman with Stage 5 kidney failure. Major said this was the first time Majorpalooza has raised money for a specific cause. He said the organization's goal was to pull in about $2,000 for that cause, and at around mid-day Sunday, Major was confident that goal would be reached. 
After all the bills are paid, Major said Majorpalooza will have raised about $15,000 to use for a variety of community causes. In the past, money has been donated to buy children eyeglasses, bus tokens and medical prescriptions.  
Brenda Darsey, who attended Majorpalooza with her two children, Urban and Devin, said Majorpalooza is a "fun and easy way to have some good family time." Urban and Devin also participated in Majorpalooza's Stefanak Sprint, a road race for kids held in the morning. Before the race, a 5K is also held. 
"Our goal is to keep (Majorpalooza) family-affordable," Major said. "We like to make it so families don't have to spend a ton of money on the kids." He added that the downtown venue has been the "best spot yet."
"We like it here," he said. "We hope to keep it downtown." 
Auburn man charged with DWI after moving car off road in Fleming, police say
An Auburn man was charged with driving while intoxicated Wednesday morning after his car went off the road in Fleming, the New York State Police said.
The call came in for an accident on Dunning Avenue Road at 2:26 a.m. Troopers found Cleveland Boswell, 50, who claimed a friend of his had driven the vehicle and fled. State police interviewed the witness who called the accident in as well as a member of the Fleming Fire Department, who had arrived at the scene before state police. State police said both witnesses said they never saw another person leave the scene. A trooper asked Boswell for the keys to the vehicle and they were in his pocket, state police said. State police said he refused to take any standardized sobriety tests.
Boswell was charged with first-degree unlicensed operation of a motor vehicle, a class class E felony; first offense driving while intoxicated, a misdemeanor and multiple infractions. He was arraigned at the town of Fleming Court Wednesday and was remanded to the Cayuga County Jail.
Auburn corrections officers injured in attack by 25 inmates, union says
Eight Auburn Correctional Facility officers were reportedly injured in an attack by a large group of inmates earlier this month.
According to a news release from the New York State Correctional Officers and Police Benevolent Association, the attack occurred on May 11 in an outdoor recreation yard as two inmates were being escorted by two officers to their cells for disciplinary reasons. NYSCOPBA said that once they reached the gate entrance to the facility, the inmates refused to go back inside and attacked the officers. About 25 more inmates than joined the attack.
A chemical agent was fired from a roof post, but it had no effect. Additional staff who arrived to the yard were also attacked, and one officer was knocked unconscious, according to the release.
After several minutes, the chemical agent started to affect the inmates as they ran to the lower end of the yard. The inmates were eventually returned to their cells.
The injured officers were treated at Auburn Community Hospital for cuts, abrasions, bruising and swelling. All inmates involved in the attack were placed in a special housing unit. An investigation of the attack is ongoing.
The day after the attack, a cell frisk was conducted, which found six makeshift weapons that were hidden in inmate cells.
NYSCOPBA said that on May 13, while officers were conducting additional searches, an inmate attempted to attack the officers. The inmate was grabbed and held in a body hold. Four officers involved in the struggle were injured and treated at ACH.
"Auburn Correctional Facility remains one of the most dangerous prisons in the state," said Joe Miano, western region vice president of NYSCOPBA, in the release. "On a consistent basis staff is assaulted, inmate on inmate fights occur and large numbers of weapons are seized. The attack on staff by more than two dozen inmates in the recreation yard could have been seconds away from one of our members being gravely injured.
"While the Governor continues to take credit for reducing the inmate population and closing a record amount of prisons, the hard working men and women of NYSCOPBA are at risk every day when they enter one of the facilities. Select legislators continue to call for additional reductions in discipline for inmates, leaving literally no deterrent for attacks like this one. When will those elected officials start to take notice that these men and women, who dedicate themselves to keeping our communities safe, deserve their support? They certainly haven't shown it up to now!"
Auburn boys lacrosse tops Oswego, will head to fifth straight sectional title game
LIVERPOOL — With its opponent trying to seize momentum in the third quarter, Auburn boys lacrosse held firm with a defensive stand and then went on a major offensive.
Now the Maroons will be playing in their fifth straight sectional title game.
Auburn proved too much for Oswego, defeating the Buccaneers 16-9 in the Section III, Class B semifinals Tuesday at Liverpool High School.
The Maroons will play Fayetteville-Manlius for the sectional championship Friday at Cicero-North Syracuse.
Following a defensive first half which Auburn excited with a 6-2 advantage, the floodgates opened in the second half. Oswego scored only 23 seconds into the third quarter, then had a seemingly never-ending possession that could've pulled the Buccaneers within a pair.
The next goal never came — Oswego was whistled for a crease violation, and the Maroons countered the other way with two goals in seven seconds, one from Joey Leonti and the next by Nick Schattinger to put Auburn in front 8-3.
"I think that was a turning point for us," Auburn coach Matt Smith said. "They had the ball and I think they were getting frustrated because they weren't able to score. Our offense took advantage of that opportunity."
The Buccaneers' blunder in the crease led to an Auburn run which the Maroons scored six of the next seven goals to end the third quarter. Auburn scored three times in the final 35 seconds of the frame, including one by Griffin Dautrich with only a second left.
Oswego didn't go down without a fight. Down 12-4 entering the fourth, the Buccaneers scored four straight goals to pull within four with 4:44 to go.
Auburn, without face-off specialist Lucas Hogan for the fourth, didn't let Oswego creep any closer. The Maroons scored the next four goals, including two from Greg Walsh, to secure another trip to the title game.
"We were telling the guys 'Play the next play,'" Smith said. "If we score or make a mistake, think about the next play. We needed to finish four quarters and for the most part we did."
Oswego, billed as a rough-and-tumble team by Smith, had its physicality matched and at times exceeded by Auburn. The Maroons won 12-of-18 face-offs through the end of the third quarter until Hogan became unavailable, often outmuscling the Buccaneers for ground balls.
More often than not when Oswego tried to bully its way to the Auburn net, the Maroons denied entry.
"I think we did a great job. Obviously it's playoff lacrosse and there's nothing better," defender Ross Burgmaster said. "They're always physical but it's just a mentality that you've got to have to be more physical than them and take it to the next step if that's what's going to win the game."
Schattinger paced Auburn with five tallies, while Leonti scored three times. Hogan, Dautrich and Walsh (two assists) both scored twice, and Zachary Wlad and Liam Schulz rounded out the scoring with one apiece.
Auburn (10-7) is hoping for better luck against Fayetteville-Manlius in the sectional championship than it had in the last meeting. The Maroons faced the Hornets on April 27 and fell 13-4; F-M went ahead 9-0 by halftime in that game.
"F-M is ranked in the state and they're one of the best teams in the state," Smith said. "They have 10 guys on the field that can do something special with the ball. We're going to have our hands full but we're going to give it our best shot, and we're excited that this program for five consecutive years has made the sectional championship."
Auburn Oswego Lacrosse 1.JPG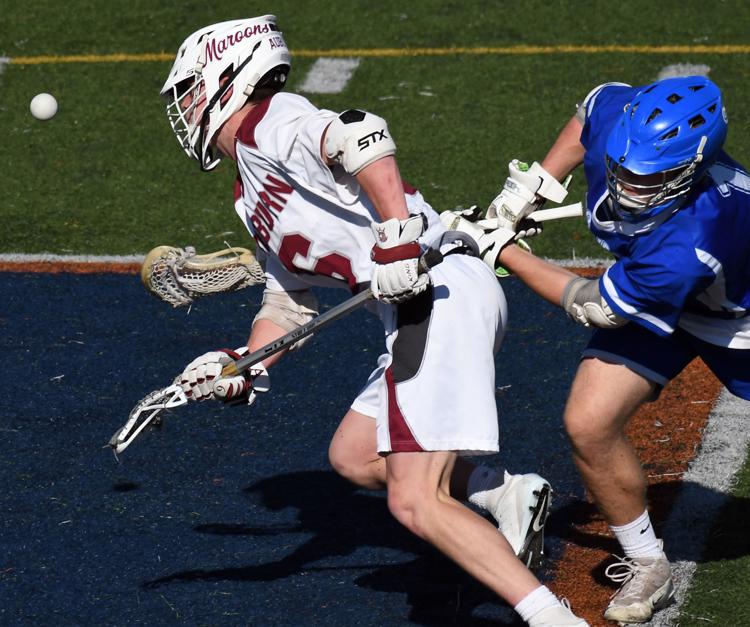 Auburn Oswego Lacrosse 2.JPG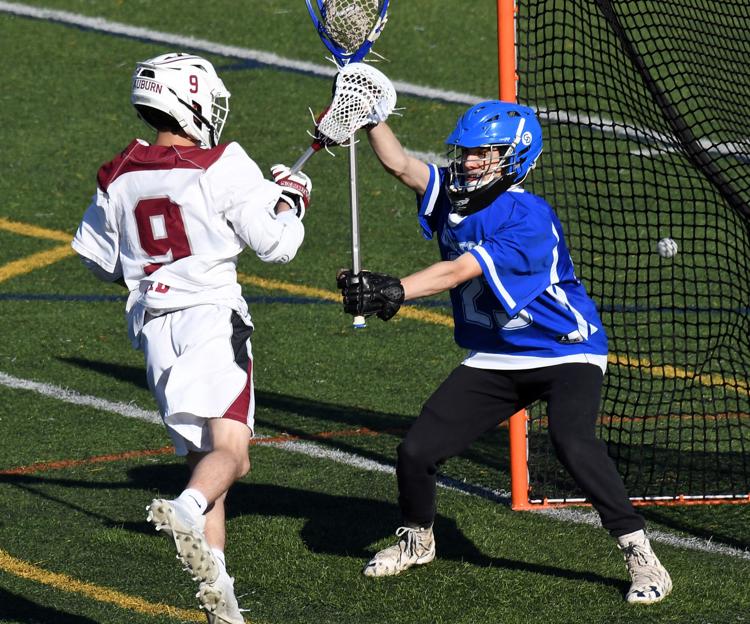 Auburn Oswego Lacrosse 3.JPG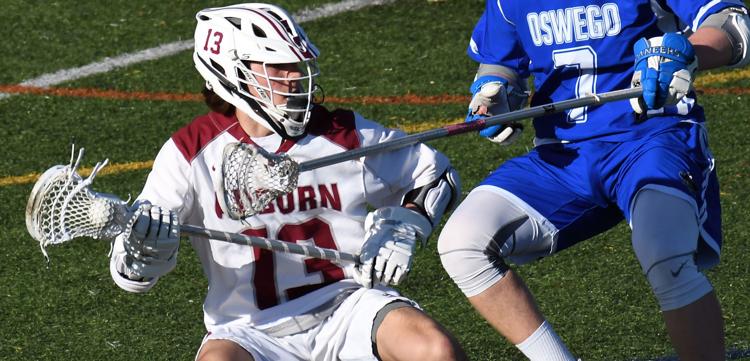 Auburn Oswego Lacrosse 4.JPG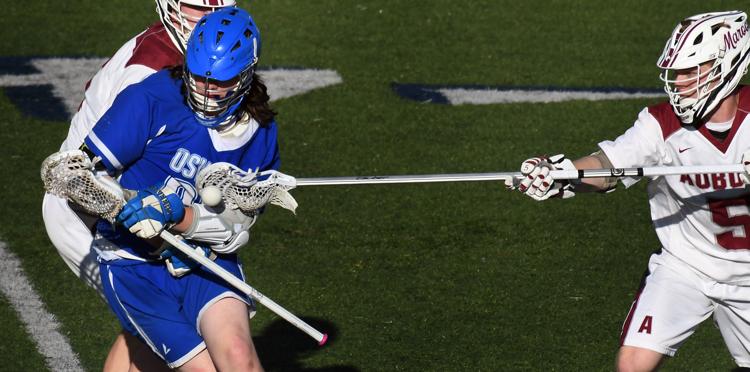 Auburn Oswego Lacrosse 5.JPG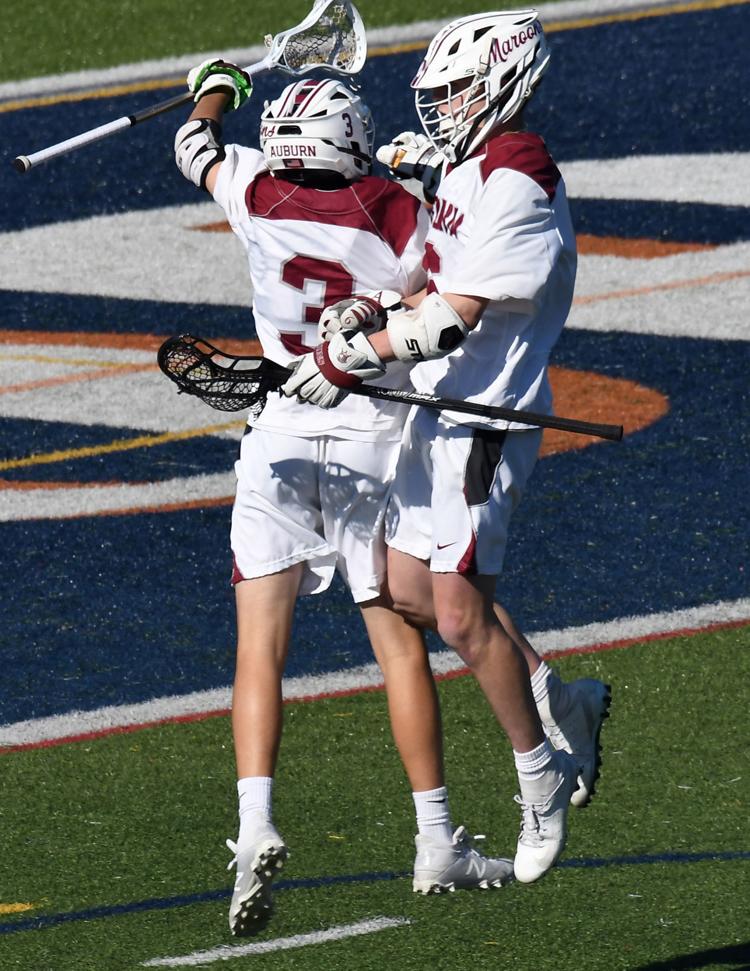 Auburn Oswego Lacrosse 6.JPG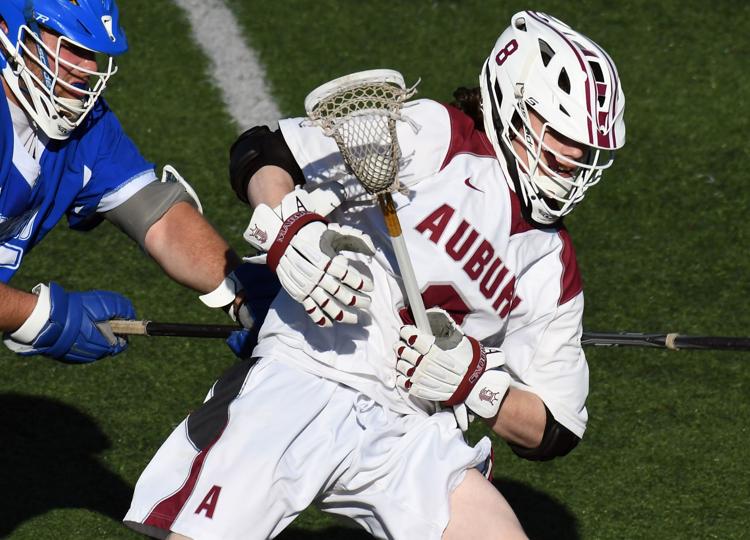 Auburn Oswego Lacrosse 7.JPG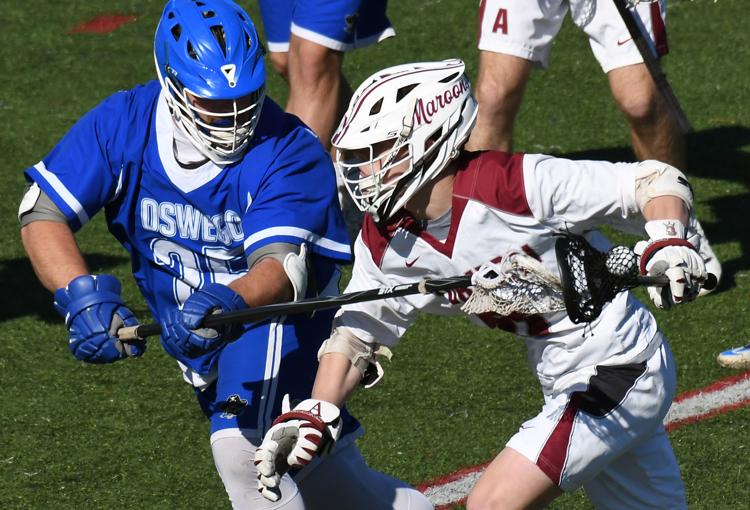 Auburn Oswego Lacrosse 8.JPG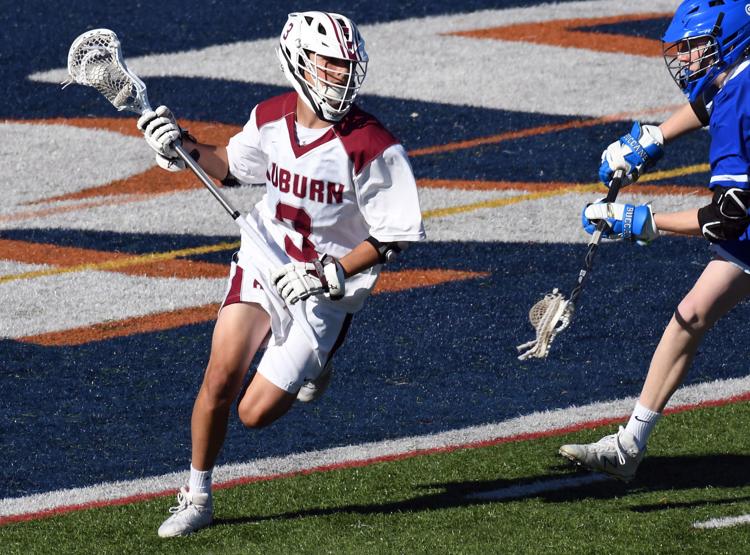 Auburn Oswego Lacrosse 9.JPG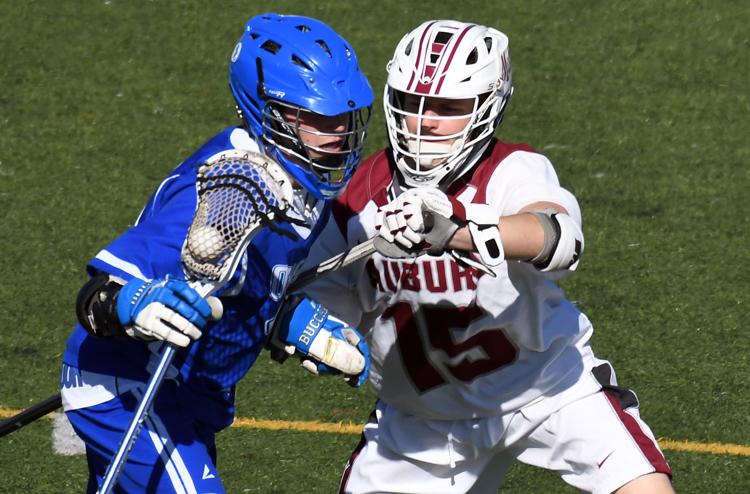 Auburn Oswego Lacrosse 10.JPG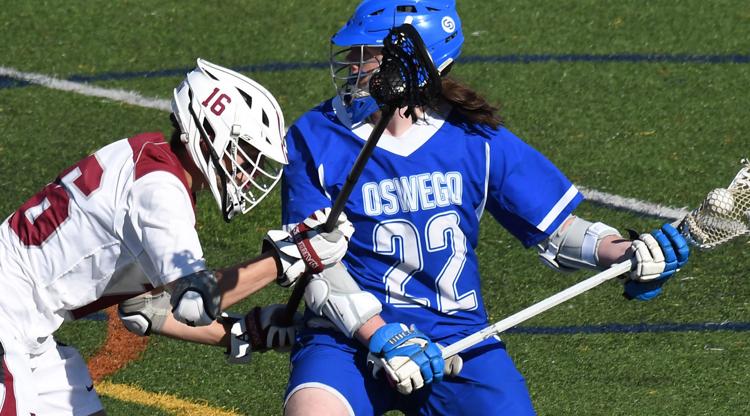 Auburn Oswego Lacrosse 11.JPG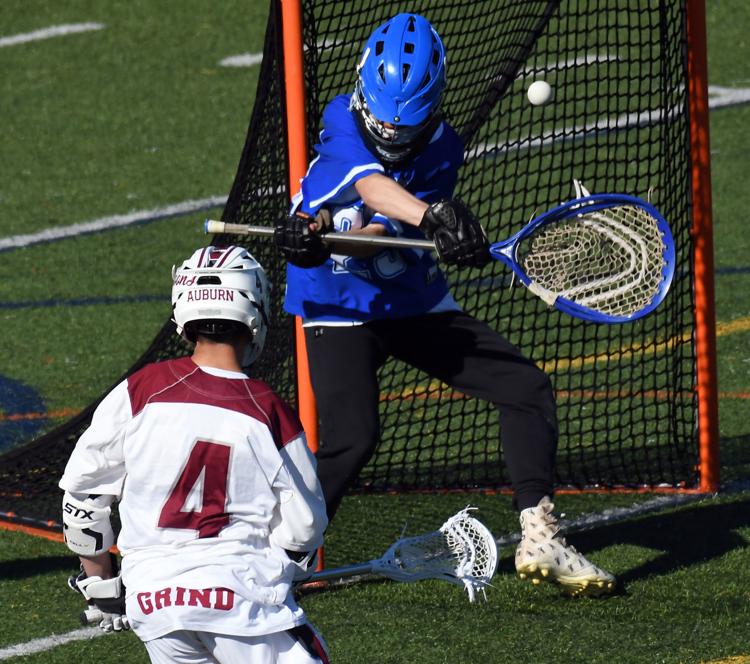 Auburn Oswego Lacrosse 12.JPG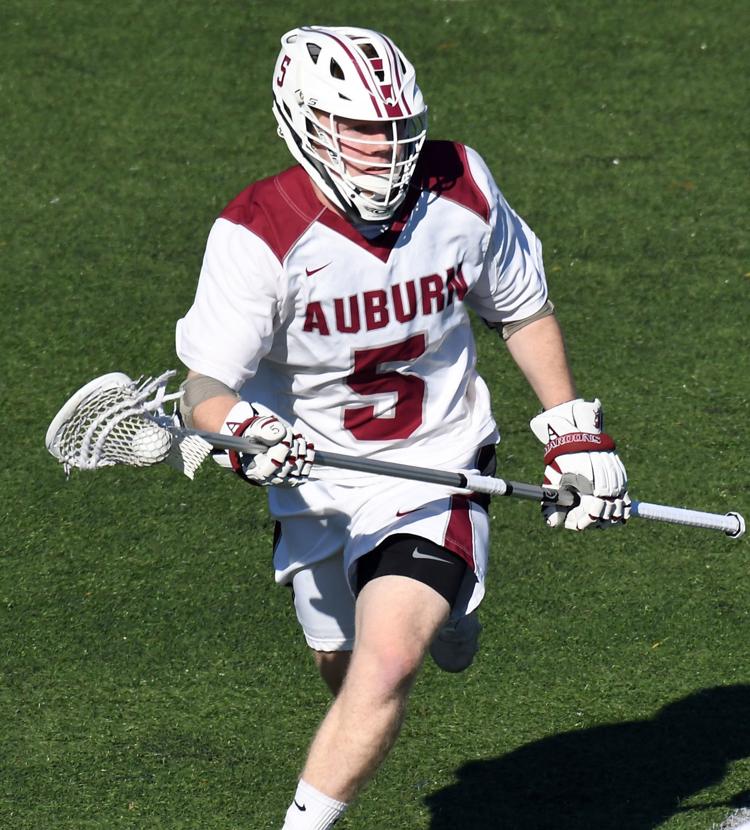 Auburn Oswego Lacrosse 13.JPG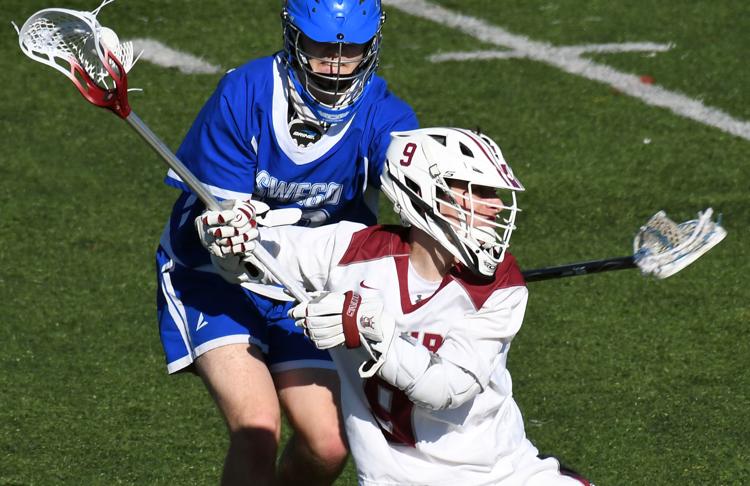 Auburn Oswego Lacrosse 14.JPG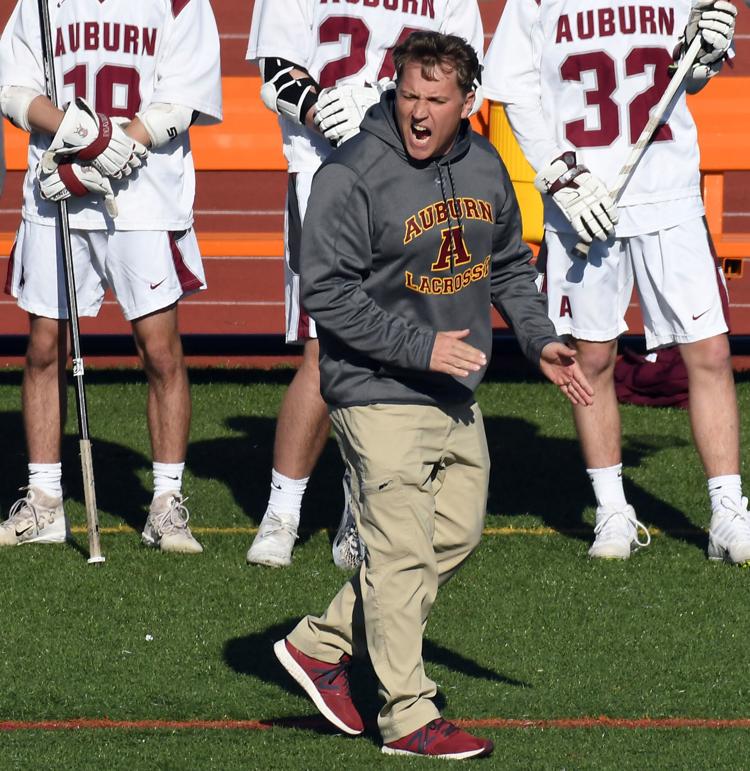 The Citizen's 2019 Majorpalooza and Memorial Day guide: Rubber ducks, food trucks and more
Between Majorpalooza and Memorial Day, the unofficial first weekend of summer is becoming a festive two-day tradition in Auburn.
Here's everything happening downtown this Sunday and Monday:
Sunday, May 26
• Majorpalooza, the community block party Chris Major started in his backyard in 1998, will begin with the Catch Me if You Can 5K run/walk at 8:30 a.m. at Memorial City Hall, 24 South St., Auburn. The course will lead through historic homes on South Street and Veterans Memorial Park before ending at City Hall. Packet pickup is available from 9 to 11 a.m. Saturday, May 25, at Silbert Optical and Historic Grounds Coffee on Genesee Street. Registration will also be available beginning at 7 a.m. the day of the race. It costs $30 for adults, and is free for students 18 and younger.
• Following the 5K will be the Stefanak Sprint at 9:45 a.m. Sunday, also at City Hall. The event, which is for ages 10 and younger, does not require registration and is free. The first 250 participants will receive prizes. The sprint honors Caitlyn Stefanak, a young Auburn native who passed away from cancer in 2011. As always, proceeds from Majorpalooza will support its mission of raising awareness and helping children in central New York who are underprivileged, disabled or afflicted by a life-threatening or terminal medical condition. Majorpalooza also assists youth programs in the community. "Chris Major and the Majorpalooza volunteer team are organized, hard-working and fun," Auburn Downtown Business Improvement District Assistant Director Jesse Kline said in a news release. "We are so grateful that they continue to make downtown a prime destination for festivals and special events, while offering both adult and family-friendly activities for the whole community to enjoy for free." For more information on Majorpalooza, email majorpalooza@hotmail.com or call the BID at (315) 252-7874.
• Following the races, on State Street, will be family entertainment beginning at 10 a.m. The Auburn Doubledays will offer activities until 3 p.m., and street performer Nate the Great will entertain at 10:30 a.m. and 1 p.m. From 11 a.m. to 2 p.m., Jamboree Arts will perform magic shows, balloon art and face painting. There will also be local art, craft and nonprofit vendors there all day. Meanwhile, the New York State Equal Rights Heritage Center at 25 South St. will be open for tours and public restroom access beginning at 7 a.m.
• The main Majorpalooza festivities will begin at 10 a.m. on Genesee Street, from the intersection of William/Dill streets and toward State Street. The new location was selected to accommodate businesses in that area, as Major decided to to partner with its breweries and eateries instead of outside vendors, the BID said. Those partners include A.T. Walley & Co., The Good Shepherds Brewing Co., Moondog's Lounge, Parker's Grille & Taphouse and Prison City Pub & Brewery. Also serving at a satellite station on Genesee Street will be fellow downtown businesses like Next Chapter Brewpub and Wild's Eats & Sweets, the BID said. And additional food will be served by mobile catering business Villano's, as well as the city's Cultural Italian American Organization. Purchases can be made in cash, and there is no ticketing system. Cab service home will be provided to anyone who needs it, the BID said.
• Live music on the Showmobile will begin with youth collective Perform 4 Purpose from 11 a.m. to 1:30 p.m. and continue with rockers Red Spider from 2 to 5:30 p.m. and Scars 'N' Stripes from 6 to 9 p.m. The stage will be on Genesee Street, facing A.T. Walley. There will also be music after Majorpalooza, including Magical Mystery Tour at Moondog's and Petty Thieves at Next Chapter. 
Monday, May 27
• Auburn's annual Memorial Day parade will begin at 11 a.m., marching from East Genesee Street to Veterans Memorial Park on the west side of downtown. The parade features more than 500 participants, as well as floats, classic cars and fire trucks. The wreath-laying ceremony at the park will take place at about noon, and will be accompanied by an Auburn Civic Band performance. For more information on the parade, contact Kim Bauso at (315) 255-4737 or email kbauso@auburnny.gov.
• After the ceremony, the Market Street Park area will be the site of the Auburn Kiwanis Club's 31st annual Duck Derby. Spectators are invited to line up along the Owasco River — including the new boardwalk area installed last year near Loop Road — to see the thousands of rubber ducks cross the finish line near the North Street bridge. Tickets for ducks are $5, and if your duck places in the top 10 or last, prizes will include cash ($3,000 for first place), local entertainment tickets and more. Winners will be announced immediately after the event. Derby tickets are available at Knights of Columbus, Silbert Optical, the UPS Store, the YMCA-WEIU, AmeriCu and more, all in Auburn. Proceeds support Cayuga County programs that help area youth, people with disabilities and the elderly. For more information on the Duck Derby, visit kiwanisclubofauburnny.org.
• As the Duck Derby takes place, music will be provided in the Market Street Park area by DJ Jane Stebbins of Goodtime Charlie's Mobile Entertainment. And across the river on Loop Road, between Genesee and North streets, the BID and the city of Auburn will host their annual Food Truck Rodeo from 11 a.m. to 2 p.m. Featured this year will be Potatoes & Molasses, Wolf's Patio Pizza, Tonzi's Catering Co. and Miss Alice's Mad Hatters Cotton Candy. Also taking place during the rodeo will be a drum performance by members of DownBeat Percussion, the official drumline of the Buffalo Bills.
Duck Derby 2018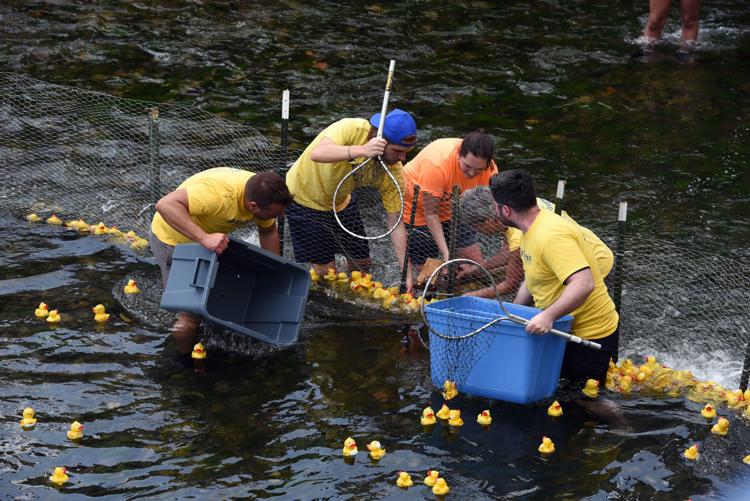 Duck Derby 2018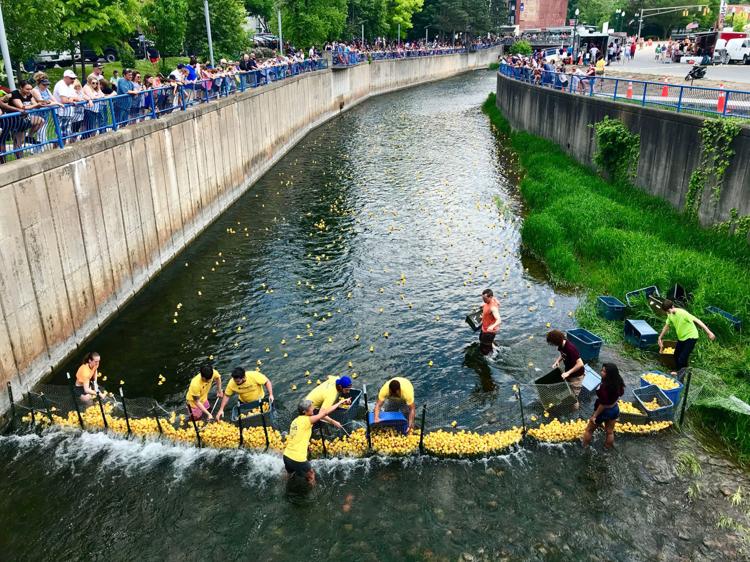 Duck Derby 2017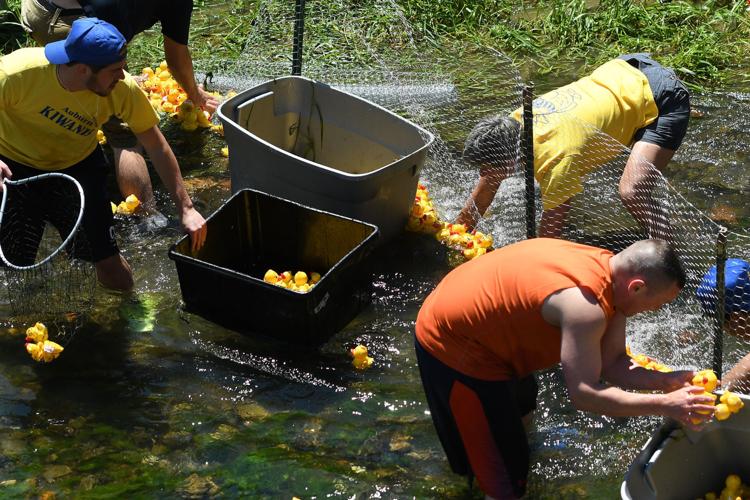 Duck Derby 2017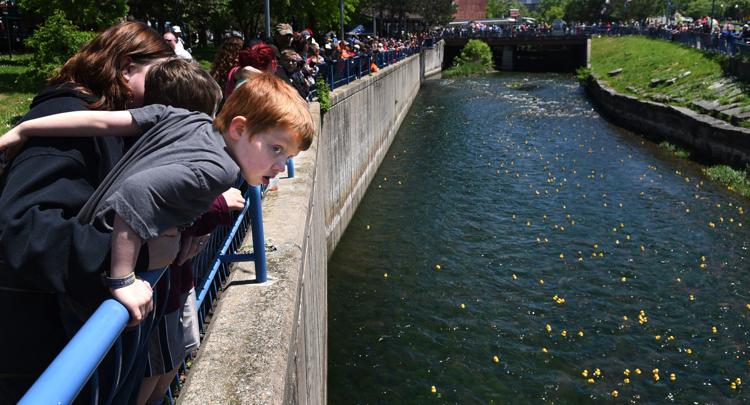 Duck Derby 2016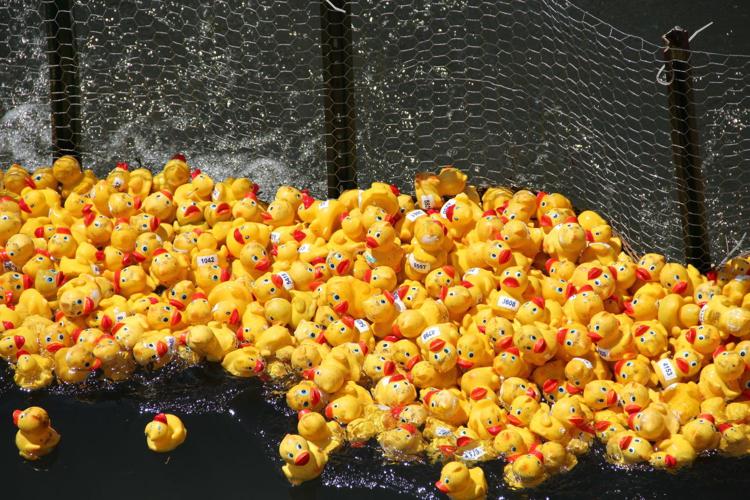 Duck Derby 2016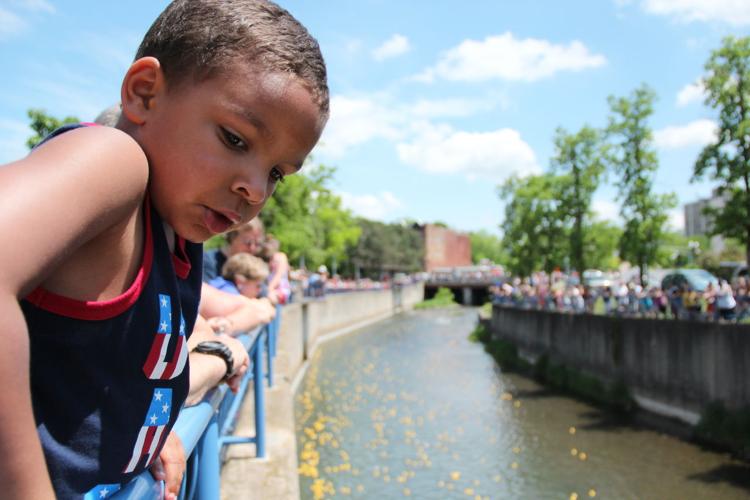 Duck Derby 2015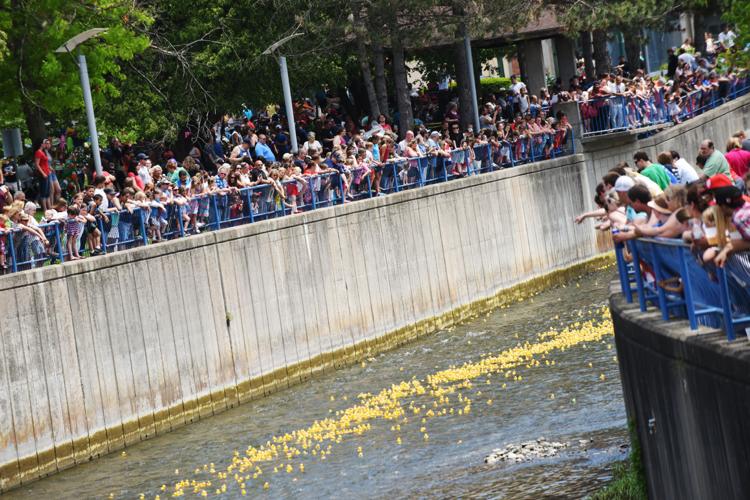 Duck Derby 2015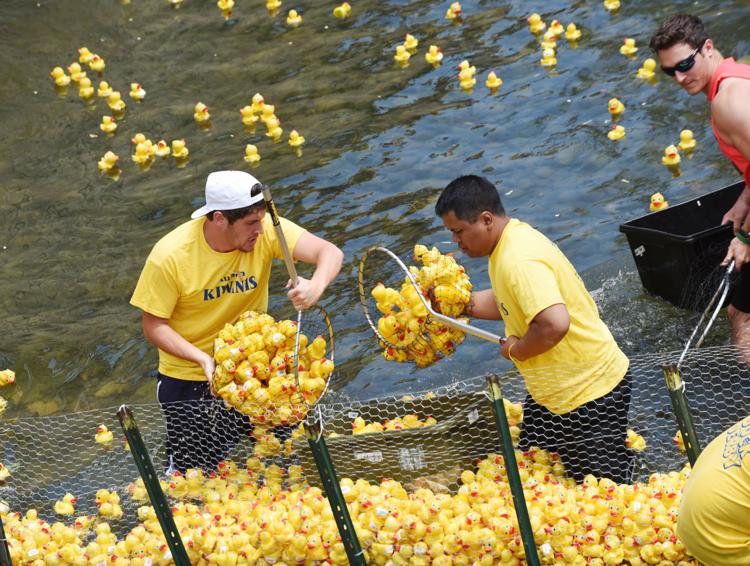 Duck Derby 2014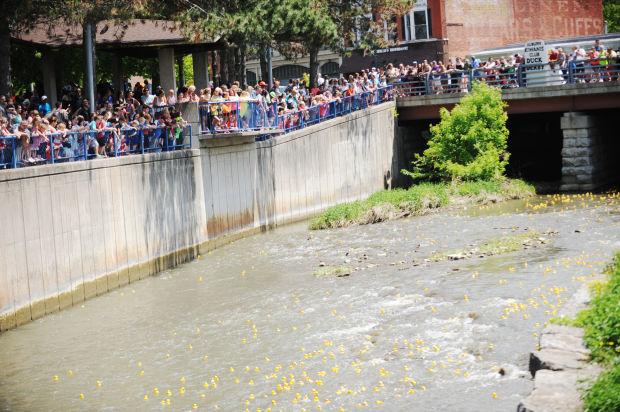 Duck Derby 2014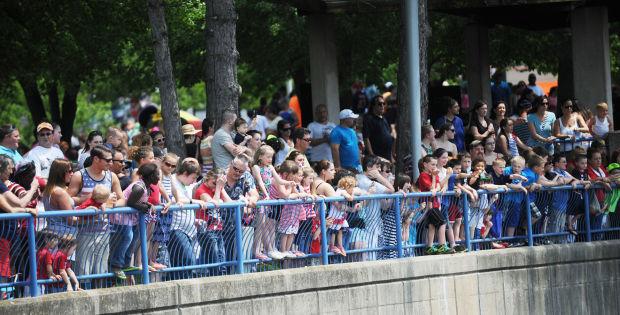 Duck Derby 2014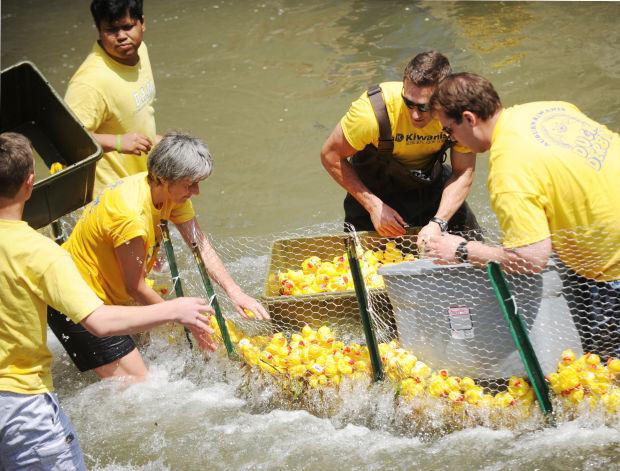 Duck Derby 2013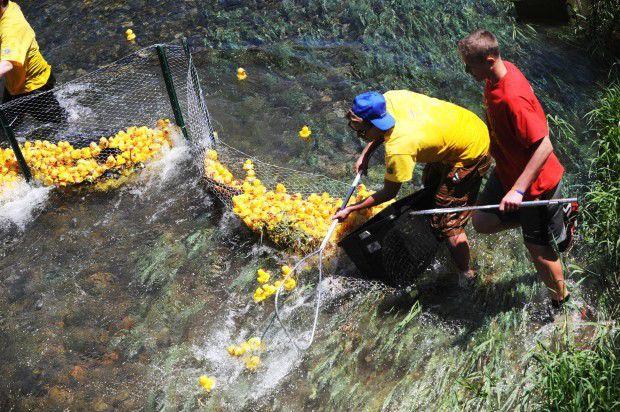 Duck Derby 2013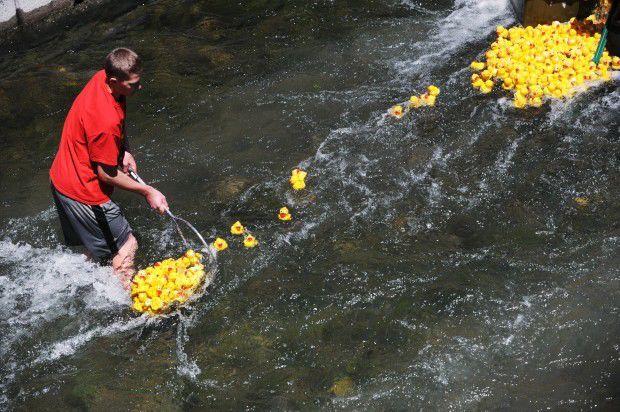 Duck Derby 2012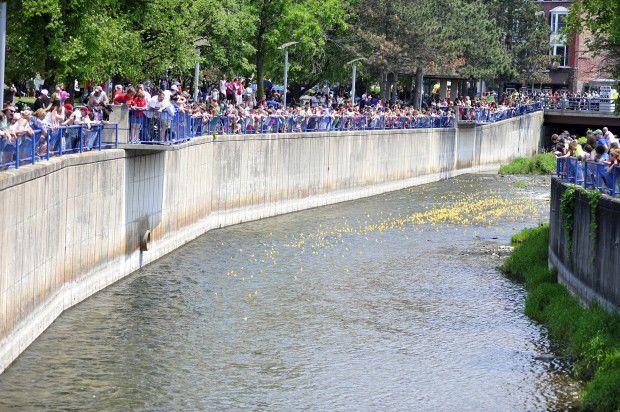 Duck Derby 2009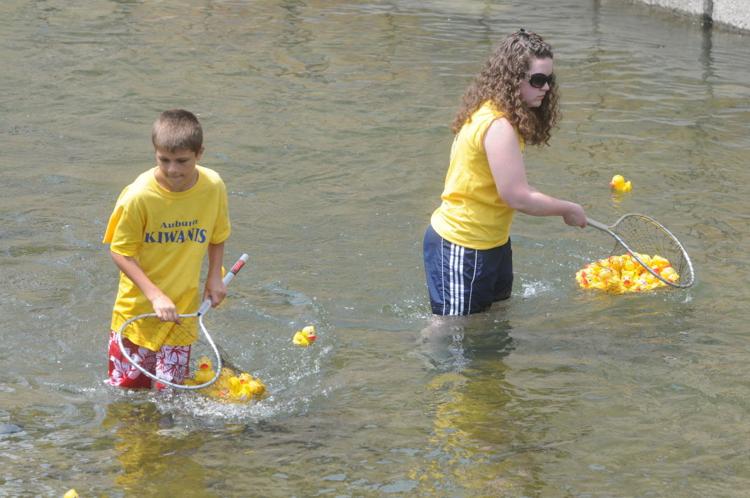 Duck Derby 2009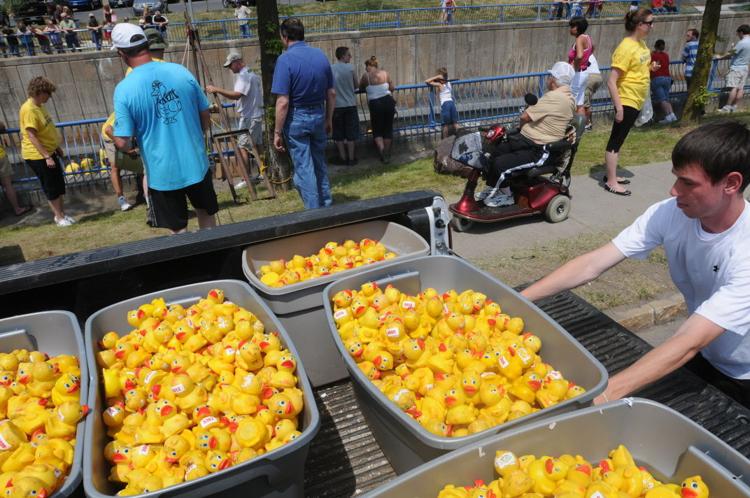 Duck Derby 2007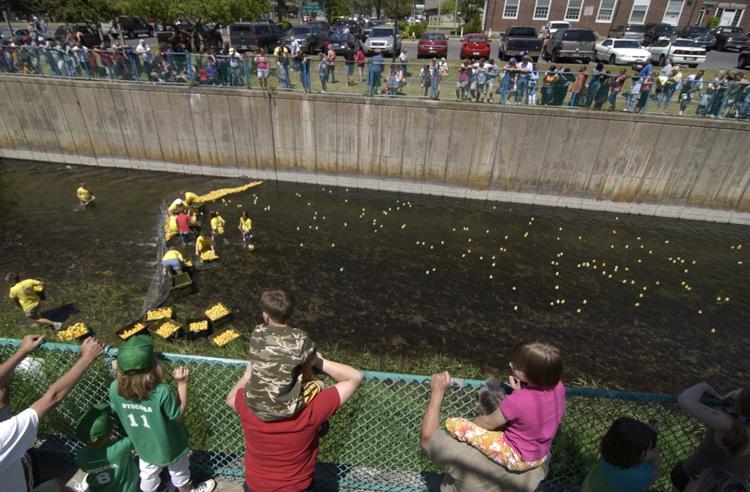 Duck Derby 2006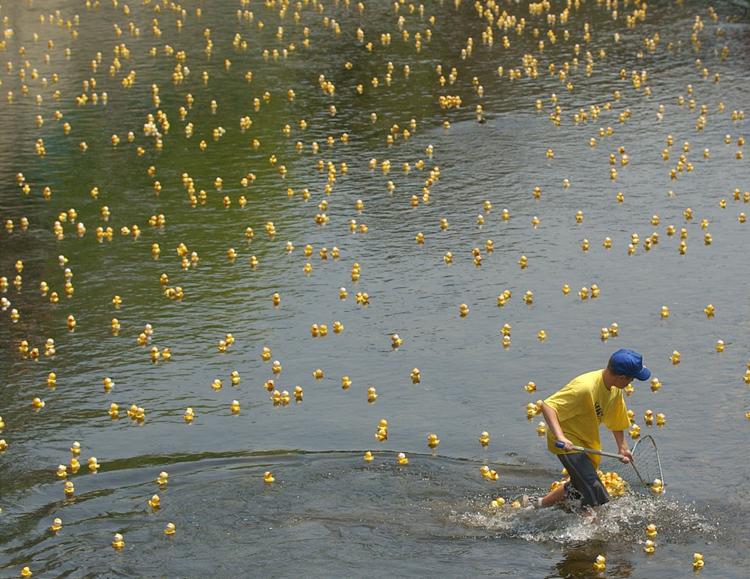 Duck Derby 2005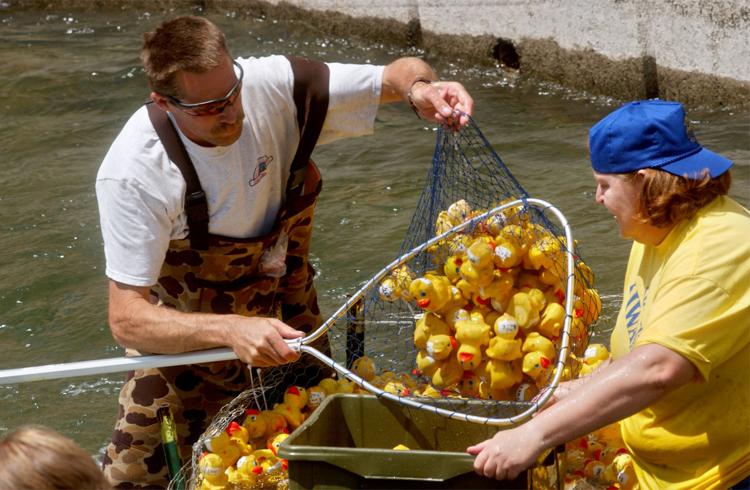 Duck Derby 2005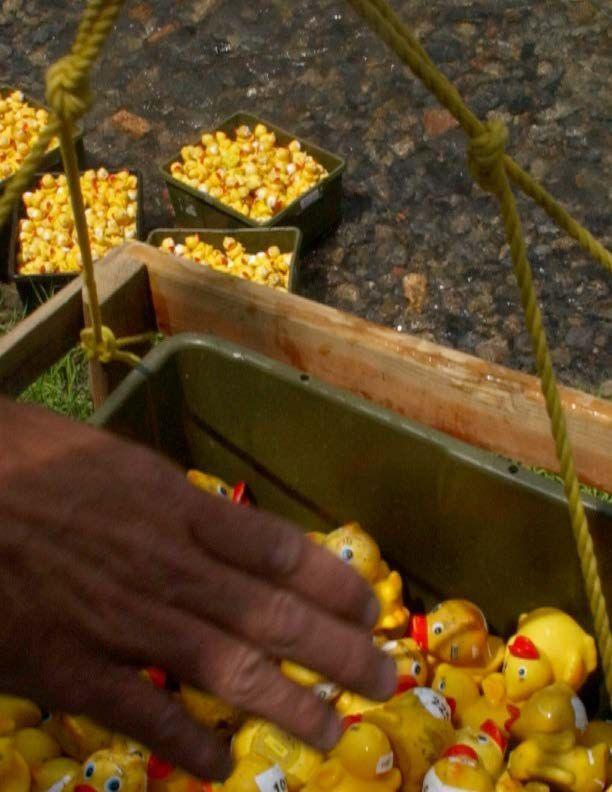 Auburn home called a '7-Eleven' for crack cocaine
AUBURN — An Auburn man was sentenced Thursday to time served and probation for his role in what Cayuga County District Attorney Jon Budelmann described as a "7-Eleven" for drugs.
Karlsten Thomas, 45, 7 Burt Ave., Auburn, was sentenced to time served, having been incarcerated in the Cayuga County Jail for approximately nine months, and five years of probation.
Cayuga County Court Judge Thomas Leone agreed to the sentence in recognition of Thomas' lack of criminal history, and that he'd previously pleaded guilty to the entire indictment against him.
In March, Thomas pleaded guilty to three counts of third-degree criminal possession of narcotic drugs with intent to sell, one count of third-degree criminal possession of a controlled substance, one count of third-degree criminal sale of a controlled substance, one count of fourth-degree conspiracy, and two counts of second-degree criminal use of drug paraphernalia.
Thomas was arrested along with three others last September after Finger Lakes Drug Task Force members executed a search warrant at 55 Walnut St. in Auburn and seized 49.5 grams of crack cocaine, scales and more than $3,700.
Budelmann described the operation as like a "7-Eleven open 24/7" to sell drugs.
In recommending a sentence of three years determinate incarceration with two years probation, Budelmann described how multiple other customers showed up to purchase drugs at the same time an undercover investigator was attempting a buy, and noted how the defendants kept a detailed ledger of transactions.
Defense Attorney Thomas Turturo said Thomas' involvement was a "lapse of judgment" after falling in with the wrong people.
To borrow the district attorney's metaphor, Turturo said, Thomas would "work the counter at the 7-Eleven," keeping his co-defendants Reginald Miller and Kenneth Swann from having to appear to be making sales, in exchange for a place to stay.
Miller, 26, of Rochester, pleaded guilty May 16 to third-degree criminal possession of a controlled substance and was given a sentence promise of 3.5 years incarceration with 1.5 years post-release supervision. Sentencing is set for Aug. 15.
Swann, 54, of 55 Walnut St., pleaded guilty April 26 to third-degree criminal sale of a controlled substance, and a likely sentence of three years in prison with two years of post-release supervision. His sentencing is scheduled for July 11.
Speaking for himself, Thomas said he fully accepted his role and his guilt.
"I accept full responsibility for what I did," Thomas said, later adding "I apologize to the court for what I did, and you won't have any problems from me anymore while I'm in your city."
Can the Purple Lancers march again? Auburn band has everything but the musicians
Ten years ago this Memorial Day, the Purple Lancers Drum & Bugle Corps marched again.
The band played its first notes in 35 years at that morning's parade. It had announced its return on banners hung in downtown Auburn, and asked to march last. So the onlookers lining Genesee Street stayed put throughout the parade. When they finally saw the band's signature purple coats and white plumes, they broke into applause and "attaboys" at a steady cadence of their own.
Auburn was grateful to have the Purple Lancers back.
This Memorial Day, however, the city once again finds itself without its most storied marching band.
Inactive since 2012, the Purple Lancers are a drum and bugle corps that has almost everything it needs — except drummers and buglers, said its current president, Joe Gagliano. 
"Right now, the only (people) we have is a board of directors," he said. "We just need the bodies."
For years, that wasn't a problem.
Founded in 1949, the Purple Lancers were at first a senior corps that consisted solely of 100-plus members of Carnicelli and Indelicato American Legion Post No. 1776, many veterans of World War II and Korea. The band played for eight years, becoming a fixture of Auburn parades and winning a district championship in 1951. Among its last members was Dick Gagliardi, who played the cymbals.
"That was a hell of a corps," Gagliardi said. "Really top-notch."
After the senior corps faded out, a junior corps for men and women ages 14 to 21 was formed in 1960. That band won a state championship in 1974. But it, too, faded out that same year. 
By 2007, Auburn found itself home to new veterans who had served in the wars in Iraq and Afghanistan. And Gagliano, Gagliardi and other members of Post No. 1776 wanted a way to support them.
Reforming the Purple Lancers was that way. 
Like its predecessors, the new corps performed at parades in Auburn, Troy, Oswego and Watkins Glen in 2009. It stayed active for a few years. But then the Purple Lancers faded out once more.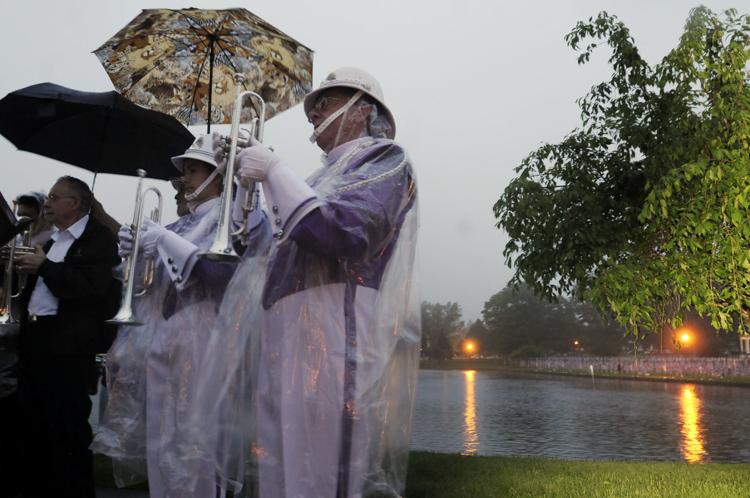 Stored in a room at Fingerlakes Mall are all the drums and horns the band needs to march again tomorrow. The uniforms and color guard flags are there as well. But Gagliano hasn't had the people to play those instruments and don those colors since 2012 because the interest just isn't there, he said. Auburn's Maroon Vanguard marching band, he noted, went from more than 100 members in the late 2000s to about 50 in recent years. The cause could be cuts to school music programs, maybe preoccupation with social media and video games. Whatever it is, Gagliano has seen the effects.
The Purple Lancers have a plan to replenish their ranks, though, and it starts with Auburn's music program. About a month ago, the group began donating to the program some proceeds from its Thursday bingo nights at the Aurelius mall. Auburn High School's director of bands, Michael Miller, said the group announced the arrangement with an envelope on his desk containing a $1,000 check.
"They kind of came out of nowhere," he said. "We were ecstatic at that."
The group has given the Auburn program an additional $500 since, Miller said. The money will sponsor the Maroon Vanguard's fall trip to Bethel, site of the original Woodstock festival that celebrates its 50th anniversary this year. The marching band will both perform on the festival site and visit the museum there before heading to a competition in East Ramapo 90 minutes further downstate.
But the Purple Lancers are thinking years ahead with their donations, not just months. That's because Gagliano believes the group's aid to the Auburn program might help it recruit future members from its most obvious talent pool. Miller agreed, although he noted that the retirement of his predecessor five years ago and other issues specific to the program contributed to its decline. Now on the rebound, the Maroon Vanguard will not only replace 10 outgoing students this year, Miller said, it'll add another 15. And the support of the Purple Lancers can only help.
"Their reaching out to us couldn't have come at a more opportune time," Miller said. "To increase their visibility and exposure to our students, it can be nothing but a win-win."
Randall Bennett, director of the Jordan-Elbridge Marching Eagles, said he was similarly surprised by a $1,000 check from the group. It plans to give to other local music programs, too.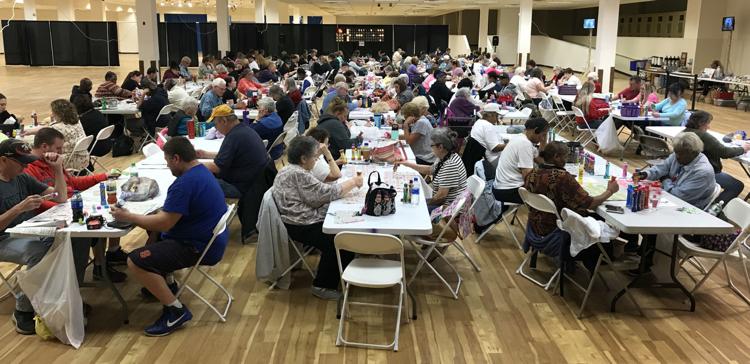 The Purple Lancers are able to make those donations because they've been drumming up money at what's become a popular weekly bingo night.
According to financial statements the group is required to file with the town of Aurelius by the state Gaming Commission's Division of Charitable Gaming, it clears between $1,000 and $1,500 each time it hosts bingo at Fingerlakes Mall's Event Center. Its last statement, dated May 2, listed a balance of net proceeds of $20,474.32 since the game moved from Auburn to Aurelius in July 2018.
Lately, Purple Lancers bingo nights have averaged about 150 players, Gagliano said. They play for a prize pool of $1,075 each night, according to the statements. Other expenses include supplies, accounting and $2,250 in monthly rent to the mall. For awhile, any money left over went toward paying the debt the corps incurred when it purchased more than $100,000 in equipment it needed to reform in 2009, Gagliano said. The Purple Lancers board goes unpaid — and lately, it's had help running bingo nights from Auburn High School Music Boosters members eager to volunteer.
More details on the group's finances were not available. As a nonprofit, the Purple Lancers must file annual reports with the Charities Bureau of the New York State Attorney General's Office. However, since 2014, the group has claimed an exemption that allows it to forgo reporting financial information. The exemption applies to nonprofits with less than $25,000 in gross receipts or asset value.
The attorney general's office did not respond to The Citizen's multiple requests for comment.
Regardless, the Purple Lancers now have the money they need to not only become benefactors to local marching bands, but take another step Gagliano believes could bring the corps back to life: hiring instructors. The group has been actively searching for them, he said. If it finds a drum instructor with an impressive reputation, he continued, the drummers could follow in step.
The group's finances would also go toward the many expenses a volunteer marching band faces. When Gagliardi was president of the Purple Lancers, the band asked its hosts for fees to cover costs like travel and dry cleaning, he said. That's why the corps pulled out of the 2010 Founder's Day parade after the city of Auburn knocked $200 off that fee a week prior — despite paying guest of honor Sigourney Weaver $50,000 to appear, Gagliardi said. But his successor, Gagliano, thinks the band hurt its relationship with the city by pulling out of the parade.
Repairing that relationship has been another challenge the Purple Lancers face as they try to reform. And paying their own expenses, not relying on fees, would prevent such situations, Gagliano said.
But first, the group needs the numbers. Whether it's juniors inspired by the group's support or seniors nostalgic for its glory days, there's only one way the Purple Lancers can march again.
"It would make a great thing for the community for us to get back together," Gagliano said.