Weekly top reads: New U.S. citizens at Tubman park in Auburn, bathtub races return to Moravia, Owasco Lake algal blooms
The Citizen's top 10 most-read stories of the week. 
Locastro family thanks Auburn, The Citizen for supporting son's MLB career
Heartfelt thanks to the Auburn community for embracing our son, Timmy, and cheering for him as he lives his childhood dream to play MLB baseball.
The coverage from The Citizen has been spectacular. Robert Harding and Kevin Rivoli have gone above and beyond to help share Timmy's story and keep everyone updated.
NEW YORK — Tim Locastro swung at the pitch and connected. The ball flew and landed a few row…
The well wishes and support from family, friends and even strangers warms our hearts. We are all lucky to live in a small city that values the success of a hometown boy.
We were overwhelmed by the amount of fans that traveled to the Bronx last week. When Timmy hit his first MLB homerun in Yankee Stadium that was the icing on the cake. It was an unbelievable moment!
We are blessed in so many ways and truly appreciate everyone's support and kindness. Thank you to all of Auburn!
Tim Locastro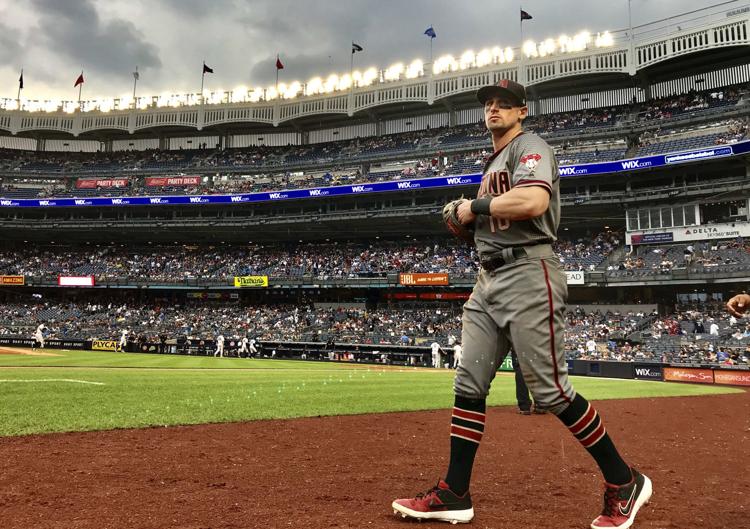 Tim Locastro 28.JPG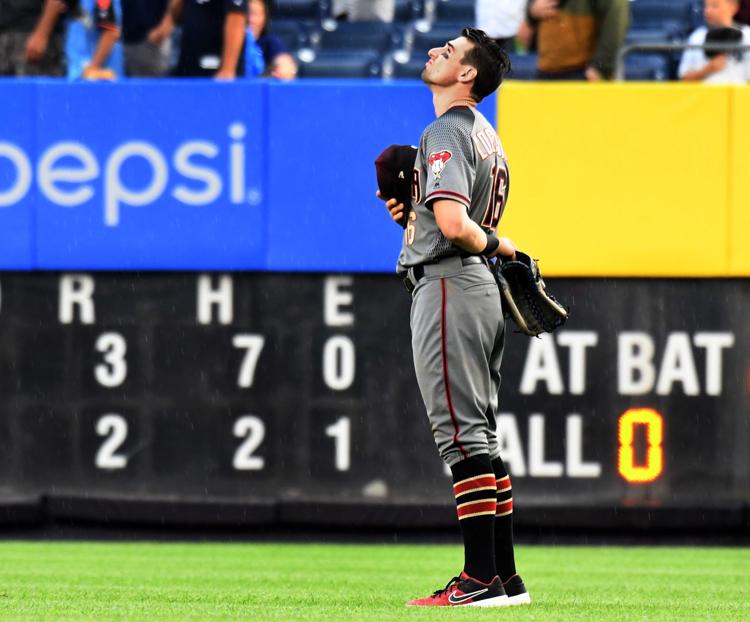 Tim Locastro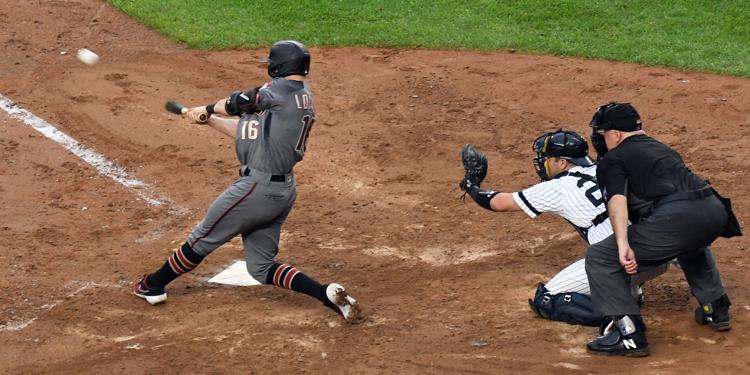 Tim Locastro 8.JPG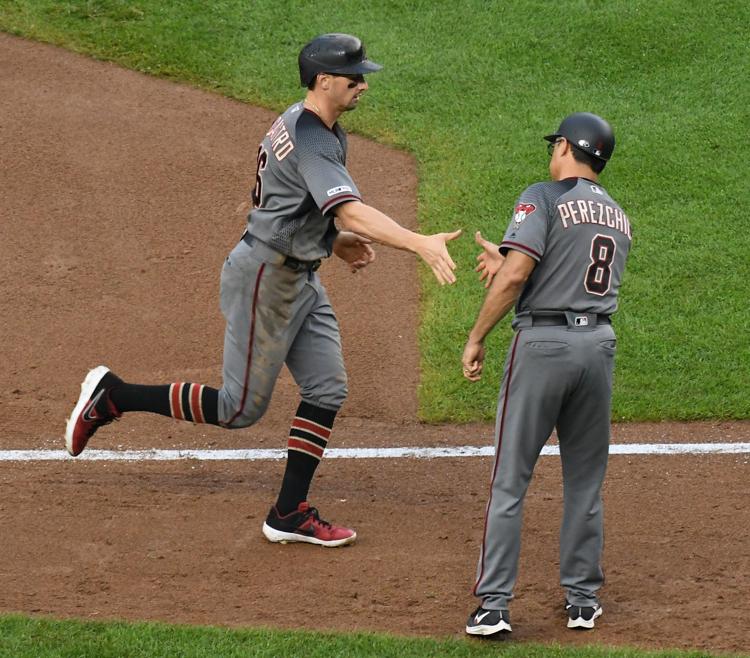 Tim Locastro 7.JPG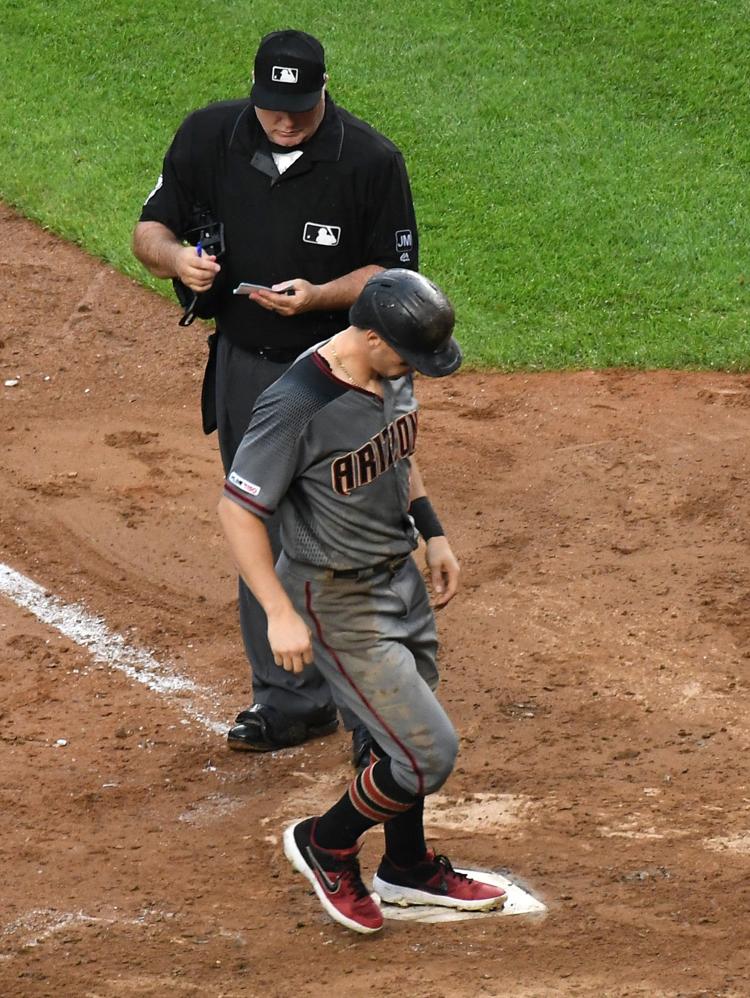 Tim Locastro 5.JPG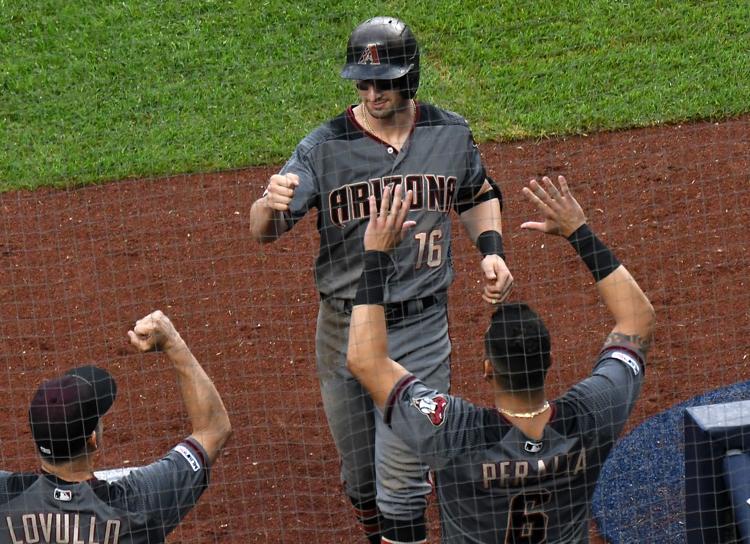 Tim Locastro 11.JPG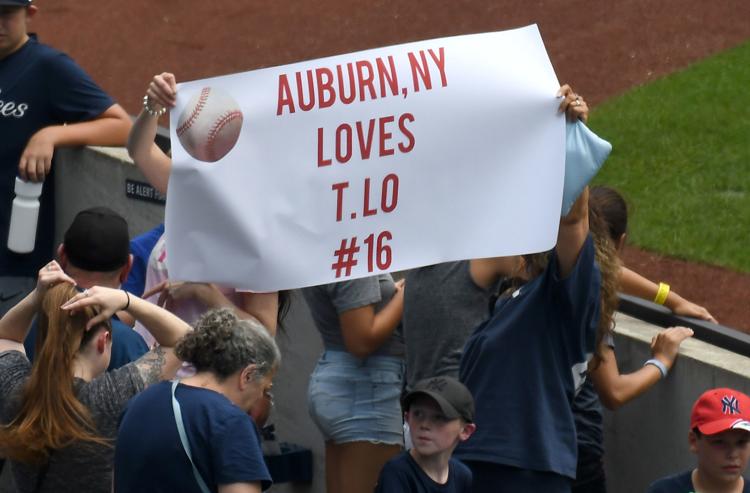 Tim Locastro 12.JPG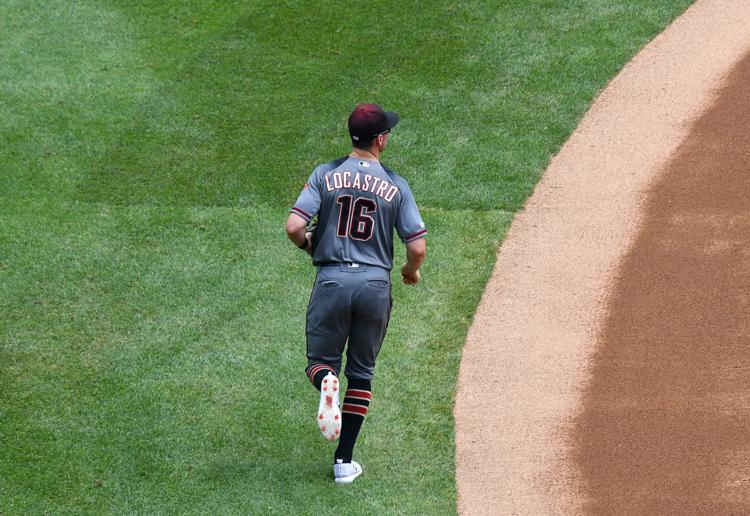 Tim Locastro 13.JPG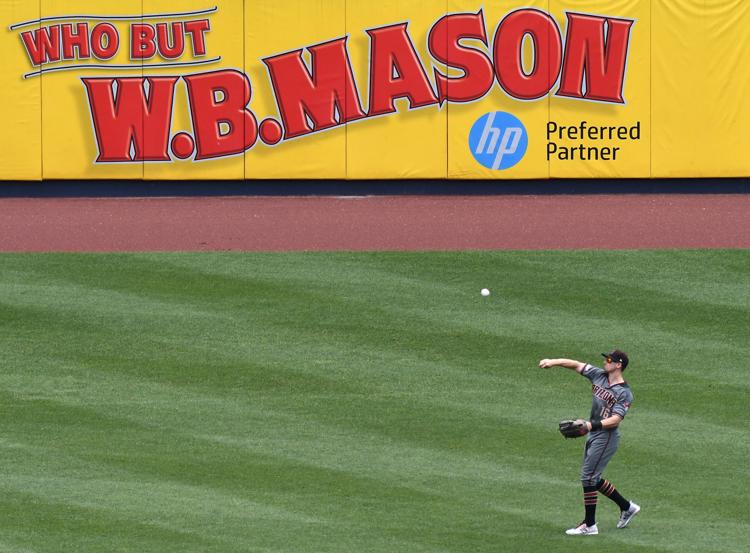 Tim Locastro 14.JPG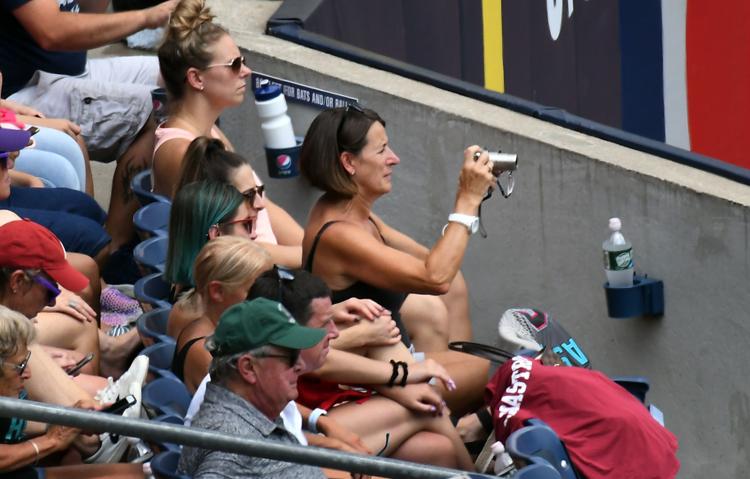 Tim Locastro 10.JPG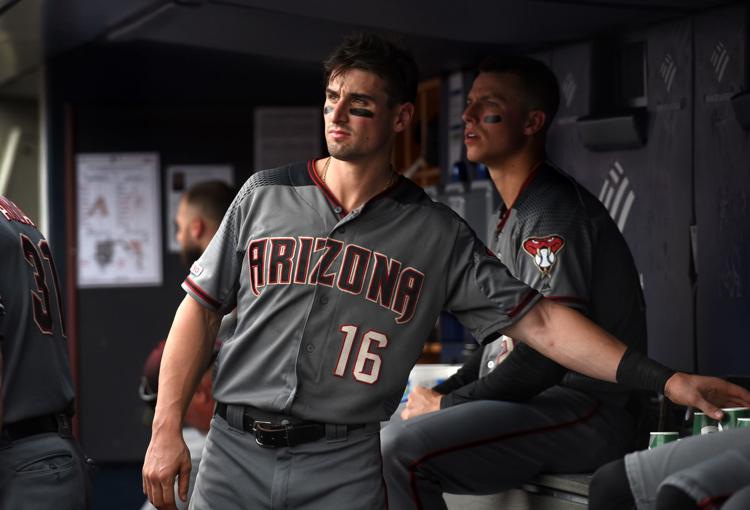 Tim Locastro 15.JPG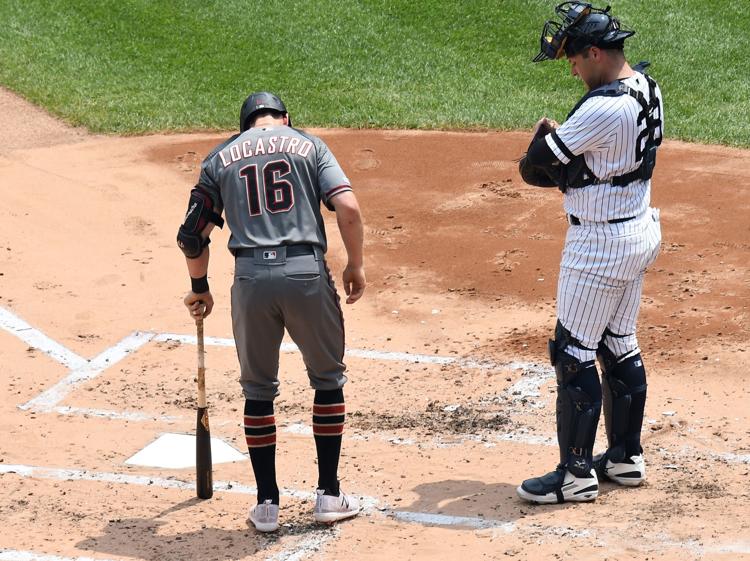 Tim Locastro 16.JPG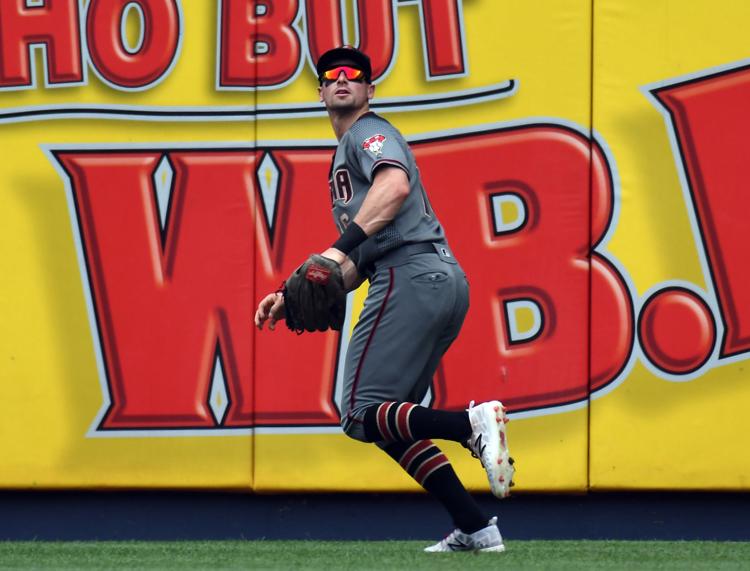 Tim Locastro 17.JPG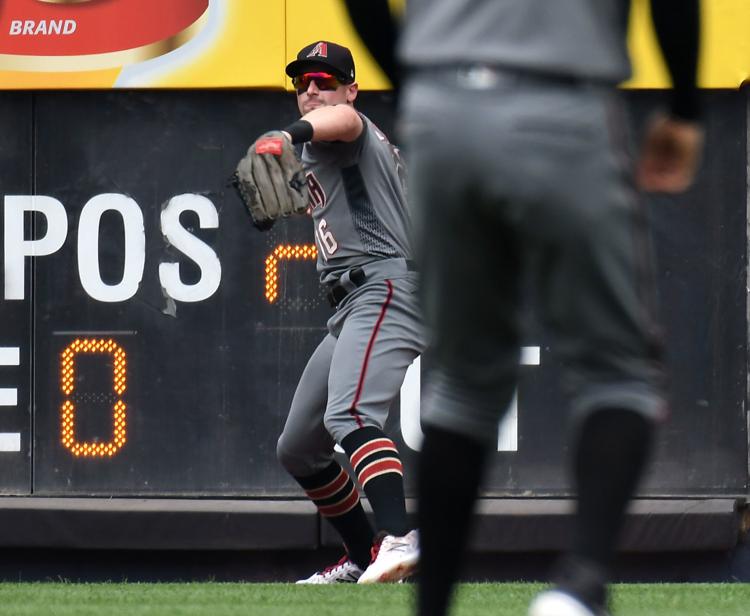 Tim Locastro 18.JPG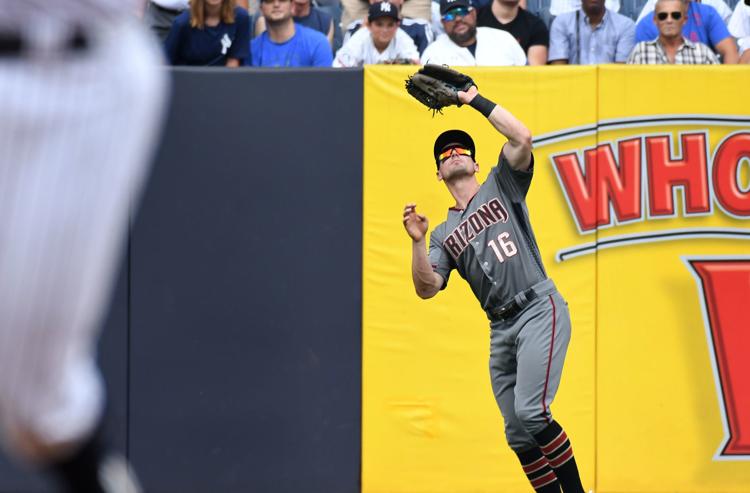 Tim Locastro 19.JPG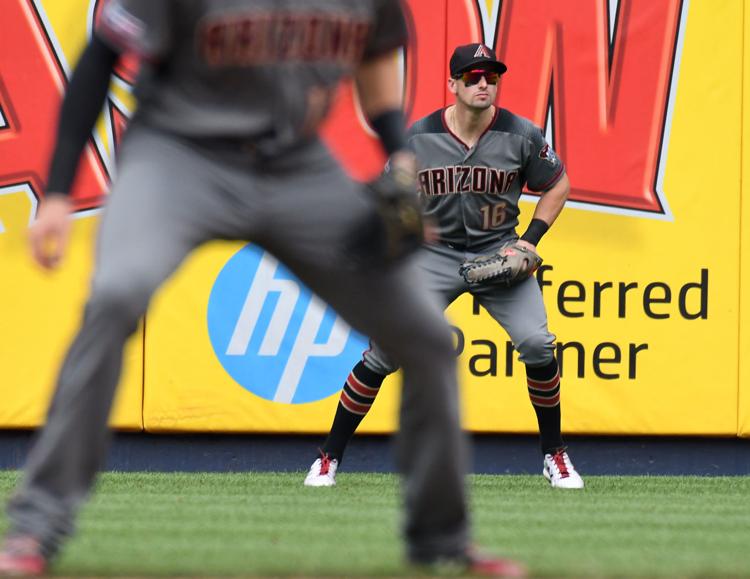 Tim Locastro 20.JPG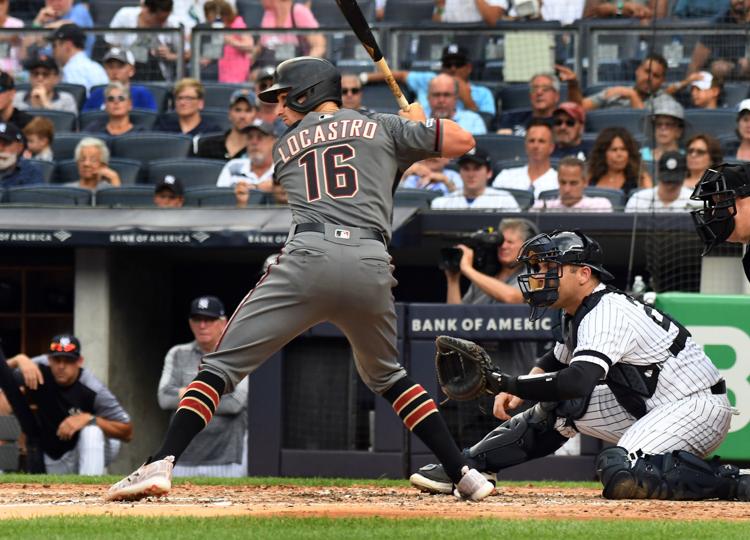 Tim Locastro 21.JPG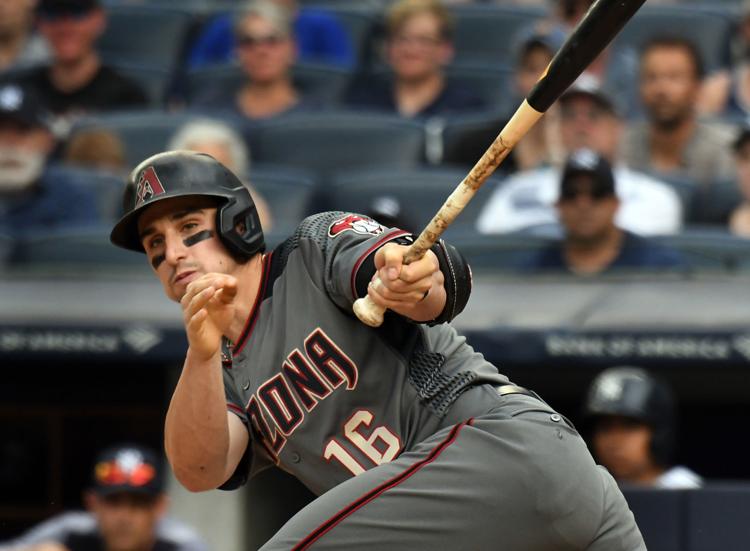 Tim Locastro 22.JPG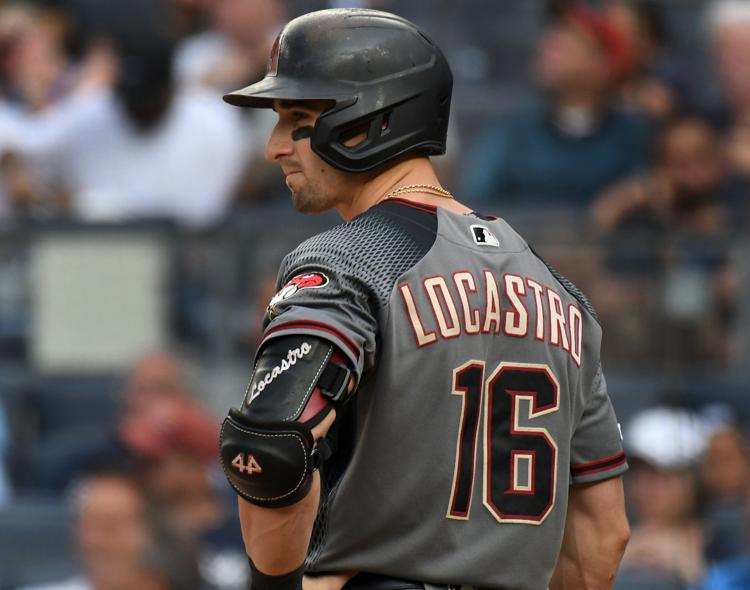 Tim Locastro 23.JPG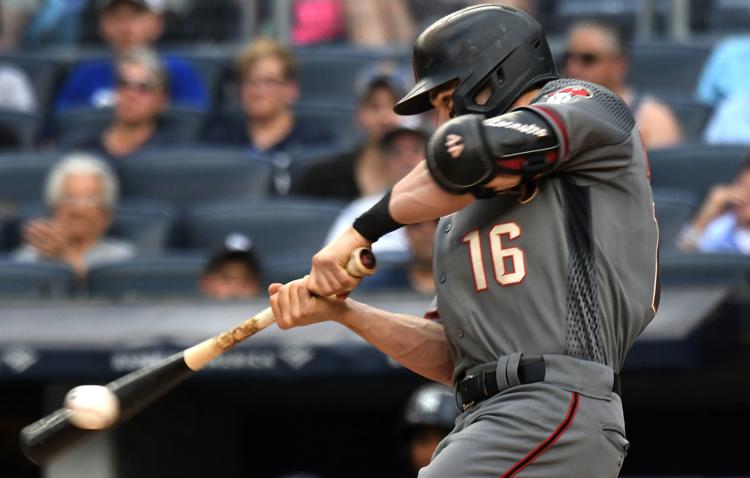 Tim Locastro 24.JPG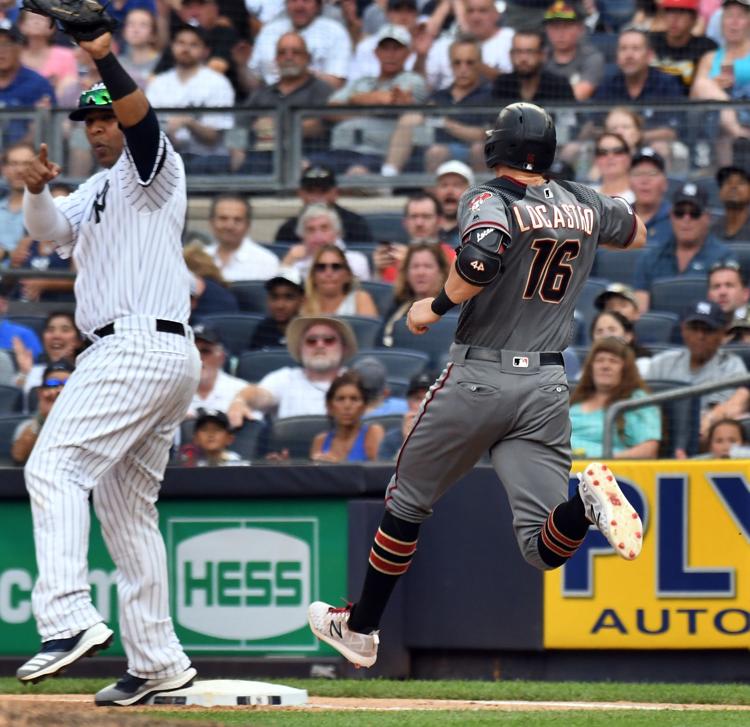 Tim Locastro 25.JPG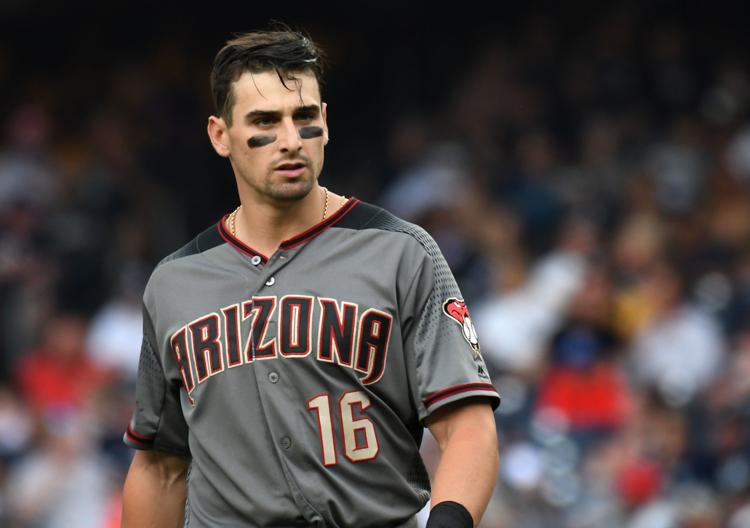 Tim Locastro 26.JPG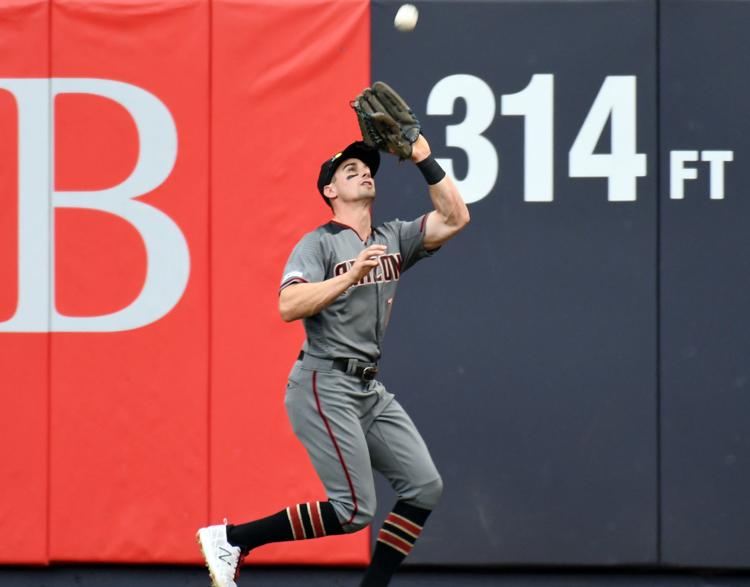 Tim Locastro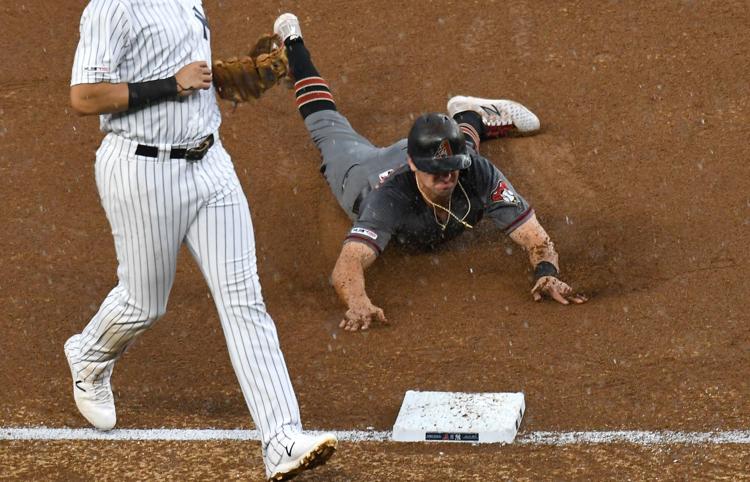 Tim Locastro 29.JPG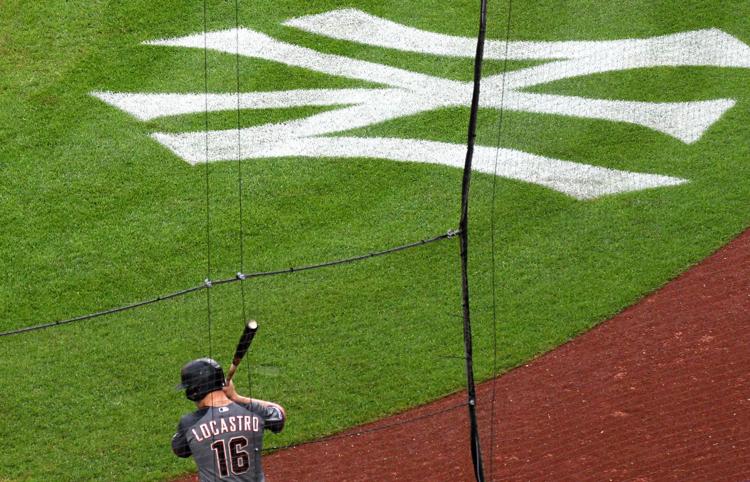 Tim Locastro 1.JPG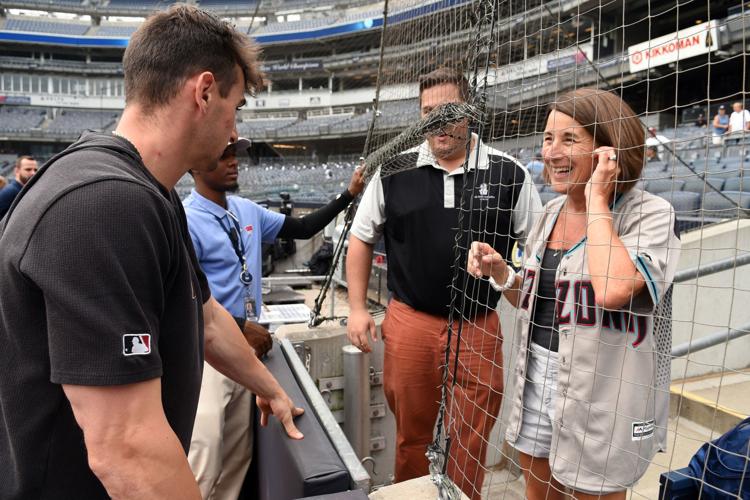 Tim Locastro 2.JPG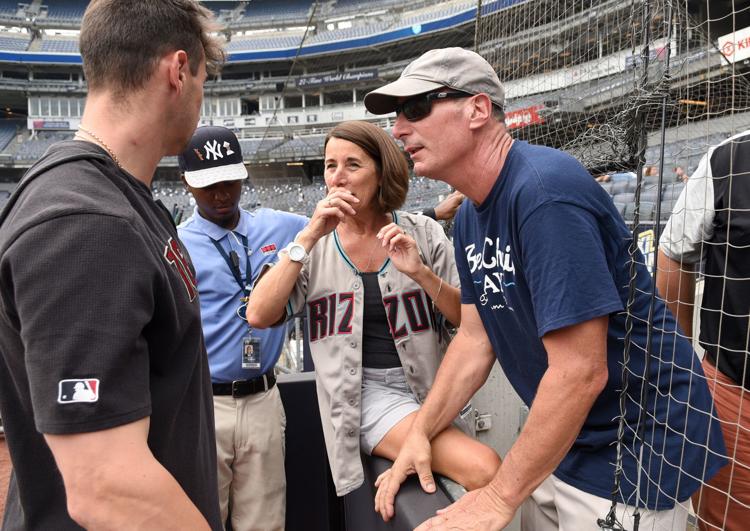 Tim Locastro 4.JPG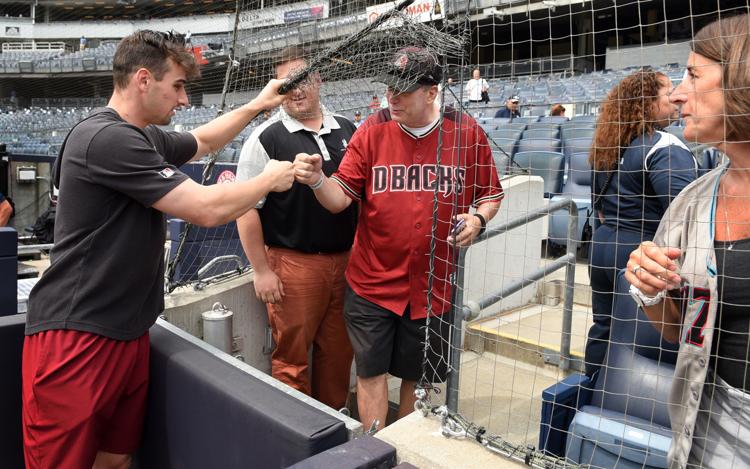 Tim Locastro 3.JPG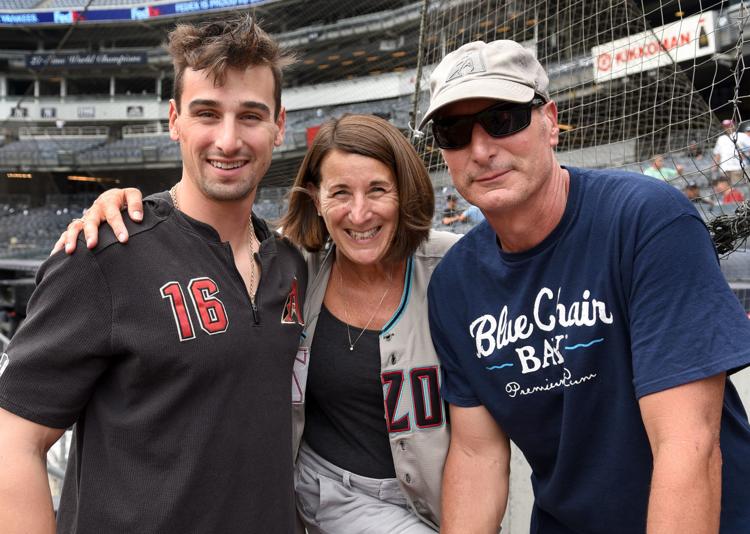 'It's worth it': At Tubman park in Auburn, 25 people sworn in as U.S. citizens
AUBURN — On the land owned by the free Harriet Tubman, 25 new Americans were welcomed to the land of the free. 
The Harriet Tubman National Historical Park hosted a naturalization ceremony Thursday. The 25 citizens took the Oath of Allegiance and received certificates — documents that confirm they have completed the necessary steps to become Americans. 
Salah Jibril Weliyo fled Somalia and lived in the U.S. nearly 16 years. In 2013, he began the citizenship process. He passed the required tests — to become a naturalized citizen, you must successfully complete English and civics exam — and he had his citizenship interview in February 2018. 
Weliyo waited more than a year for the opportunity to be sworn in as an American citizen. And then came the call inviting him to the Tubman park ceremony. 
"That was the one," he said with a smile. "I said 'Well, I'm not going to miss it.'" 
The Harriet Tubman Home, Inc., and National Park Service organized the event held behind the Home for the Aged — a residence for the elderly established by Tubman, an American civil rights icon and abolitionist. The brick residence where Tubman lived for the last several years of her life is on the same property. 
U.S. Magistrate Judge Therese Wiley Dancks, who presided over the naturalization ceremony, invoked Tubman during her remarks. She repeated Tubman's famous quote about her role on the Underground Railroad: "I can say what most conductors can't say — I never ran my train off the track and I never lost a passenger." 
The Rev. Paul Carter, the site manager of the Harriet Tubman Home, shared a statement from Karen Hill, the nonprofit's president and CEO. Hill told the new citizens that while on the property, they are breathing in and out the same air as Tubman. 
Stories of Tubman's contributions resonated with the new citizens, many of whom experienced hardships before attaining freedom in the U.S. 
Diana Carolina Diaz Padilla left Venezuela and was in Spain when she met her husband, who serves in the U.S. Navy. She said the path to becoming citizen was difficult, but she received support from her husband. 
"It's a reward," she said. "Not only for me but for my family." 
Ricardo Oselmo, who came to the U.S. from Guyana 10 years ago, acknowledged that the process was challenging. He said the citizenship test, which asks applicants civics questions, was tough. But he studied and passed the exam. 
Oselmo, who lives in Syracuse and works at Northside Collision in Cicero, said he's eager to pay his taxes, create opportunities for himself and "live the right life." 
"It's worth it," he said. 
New U.S. Citizens 1.JPG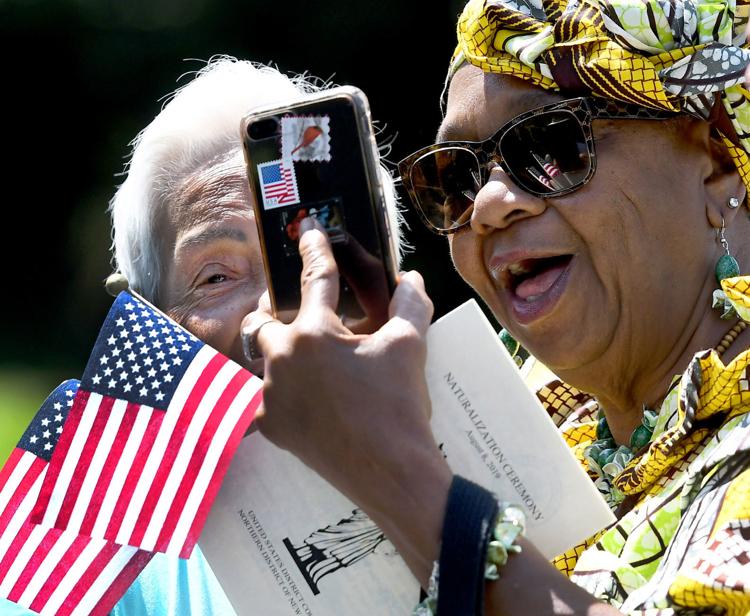 New U.S. Citizens 2.JPG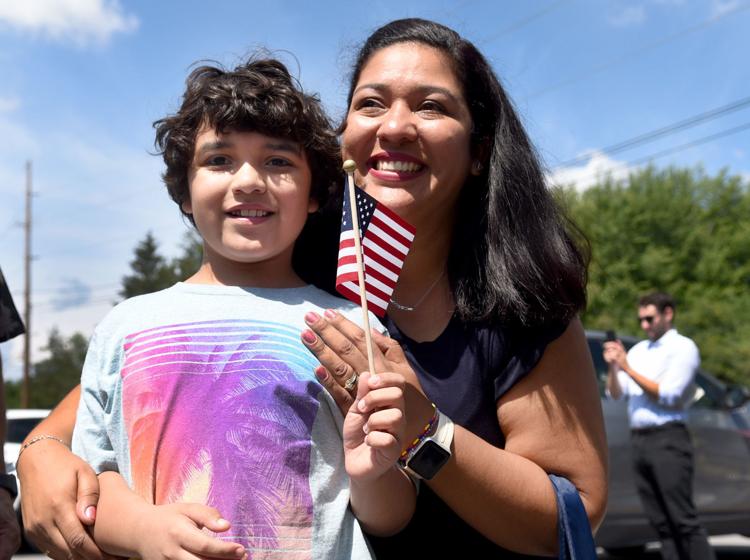 New U.S. Citizens 3.JPG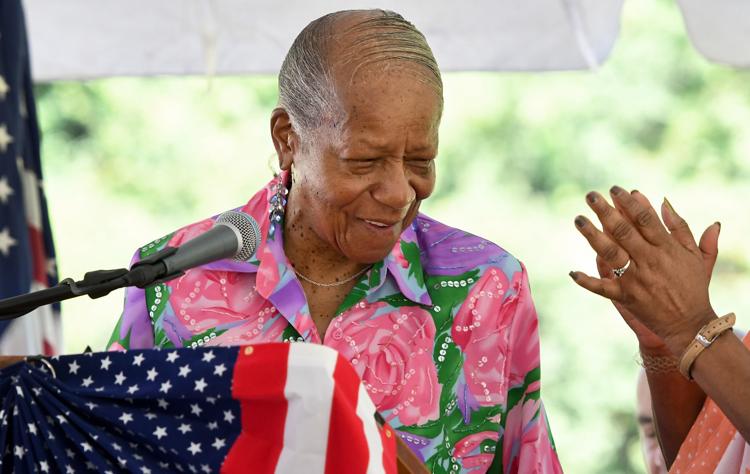 New U.S. Citizens 4.JPG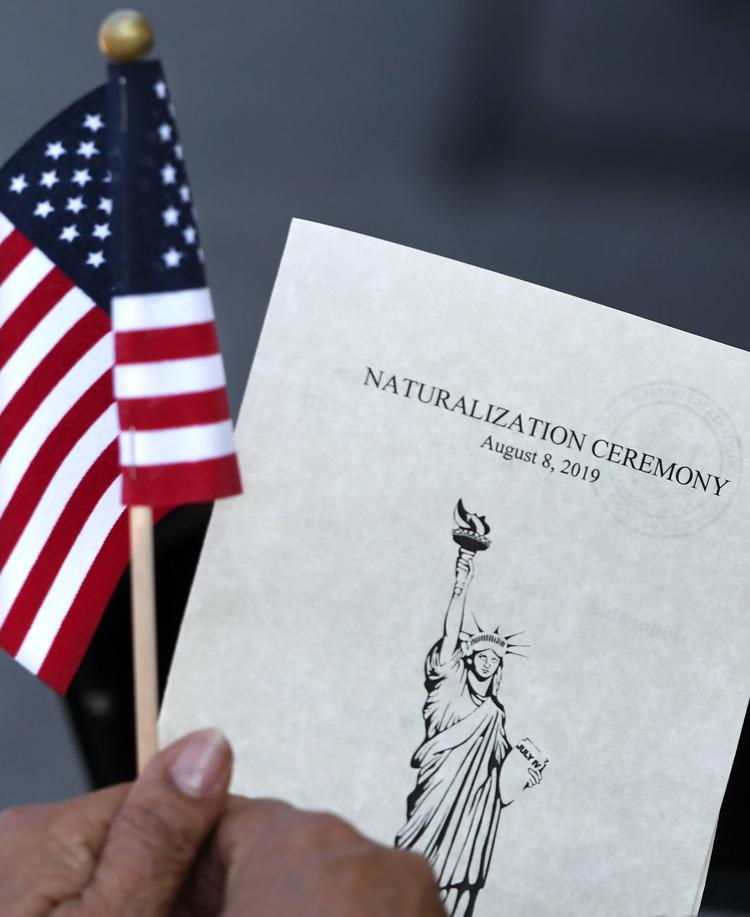 New U.S. Citizens 5.JPG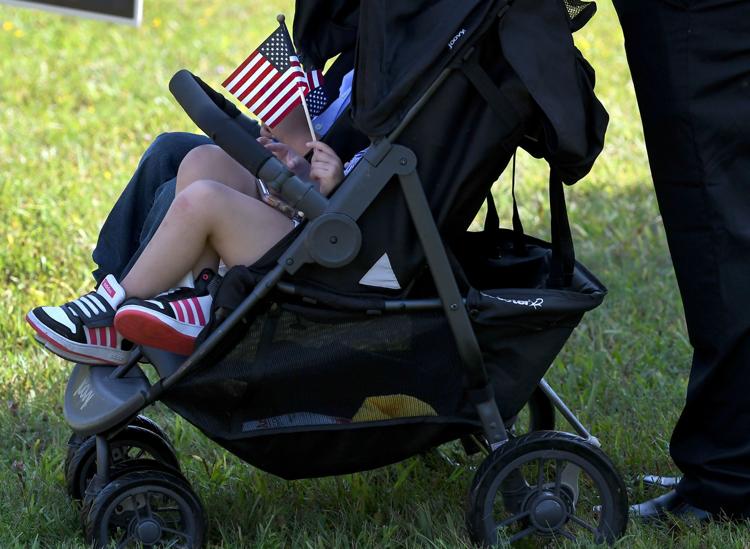 New U.S. Citizens 6.JPG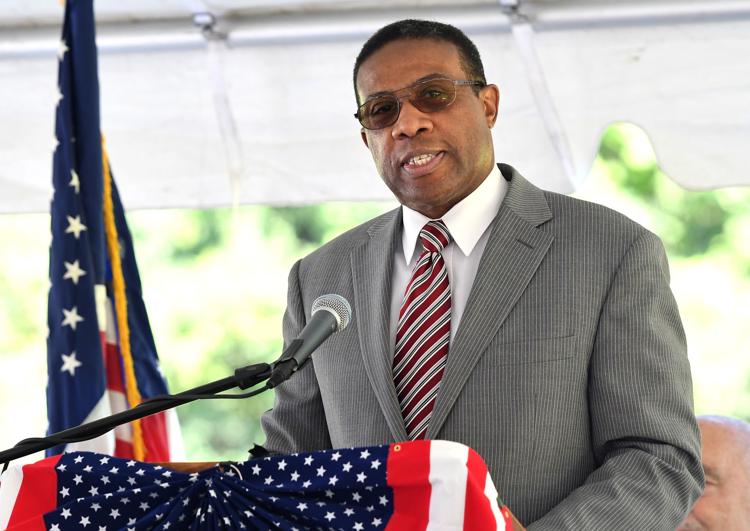 New U.S. Citizens 7.JPG
New U.S. Citizens 9.JPG
New U.S. Citizens 10.JPG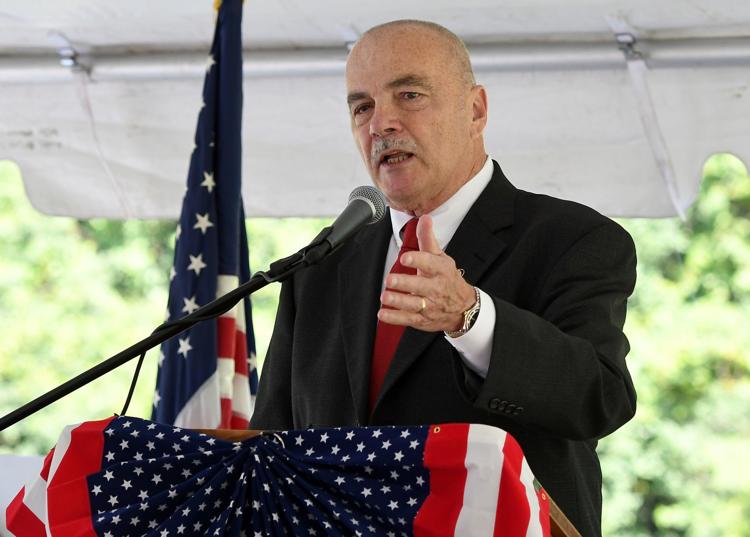 New U.S. Citizens 11.JPG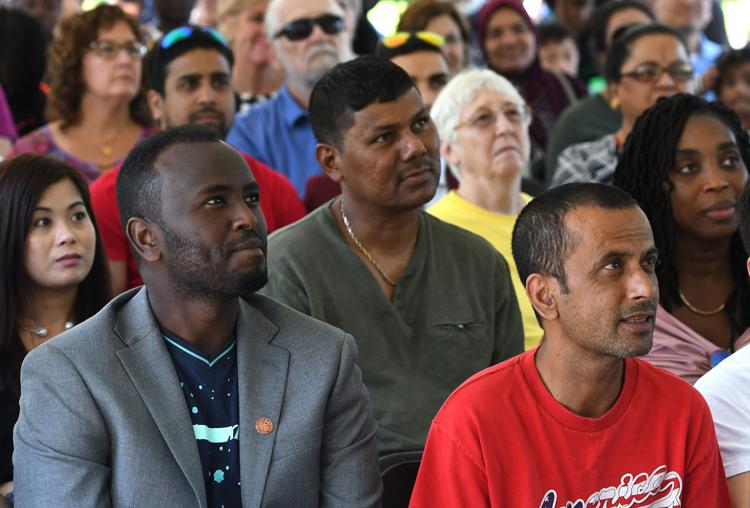 New U.S. Citizens 12.JPG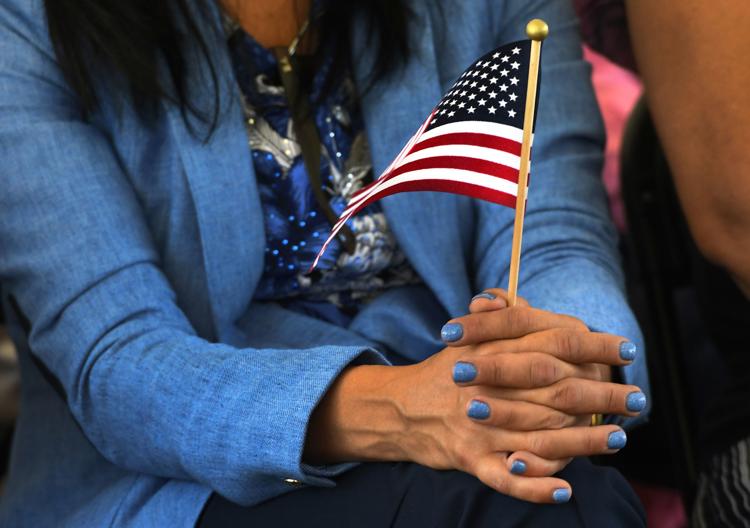 New U.S. Citizens 13.JPG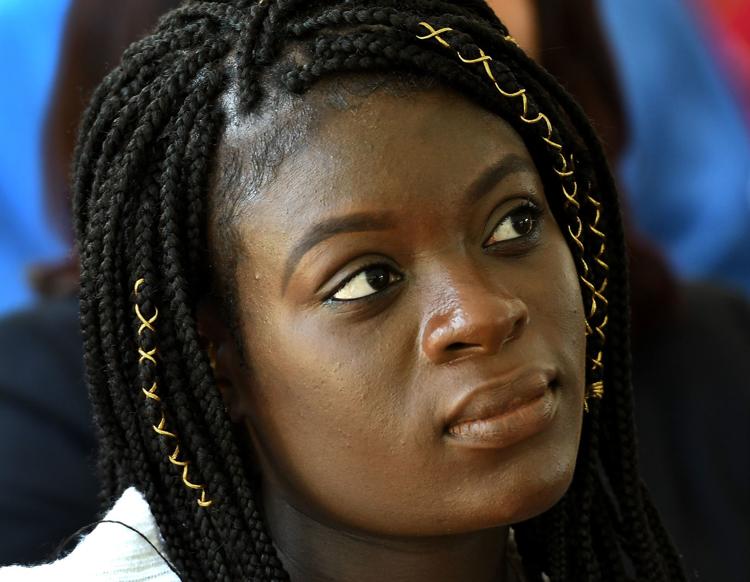 New U.S. Citizens 14.JPG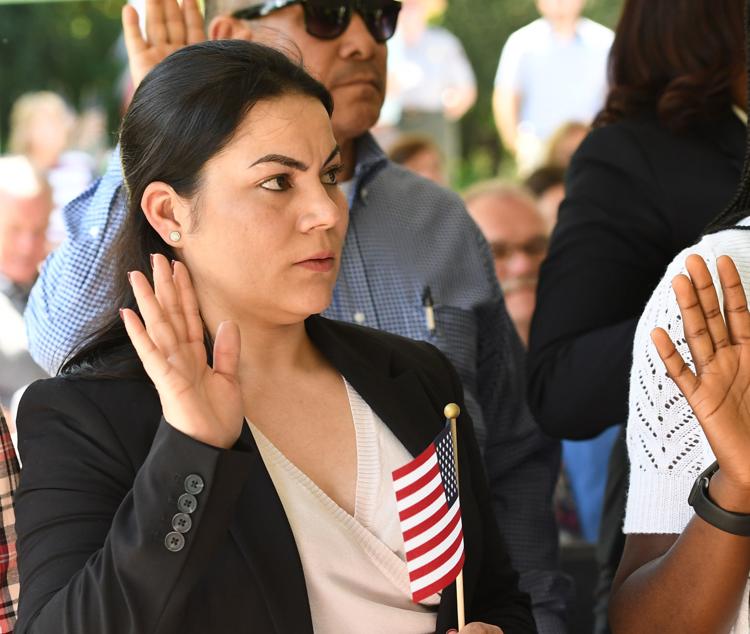 New U.S. Citizens 15.JPG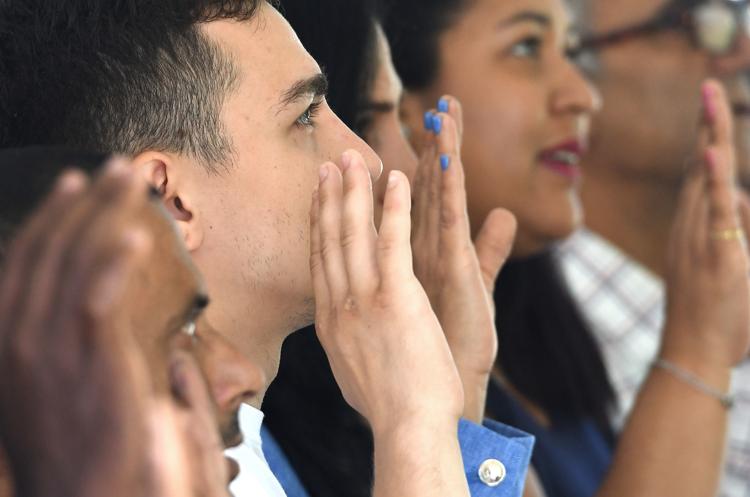 New U.S. Citizens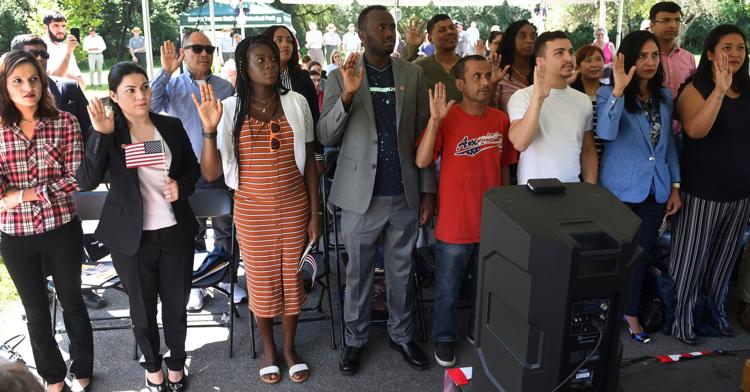 New U.S. Citizens 17.JPG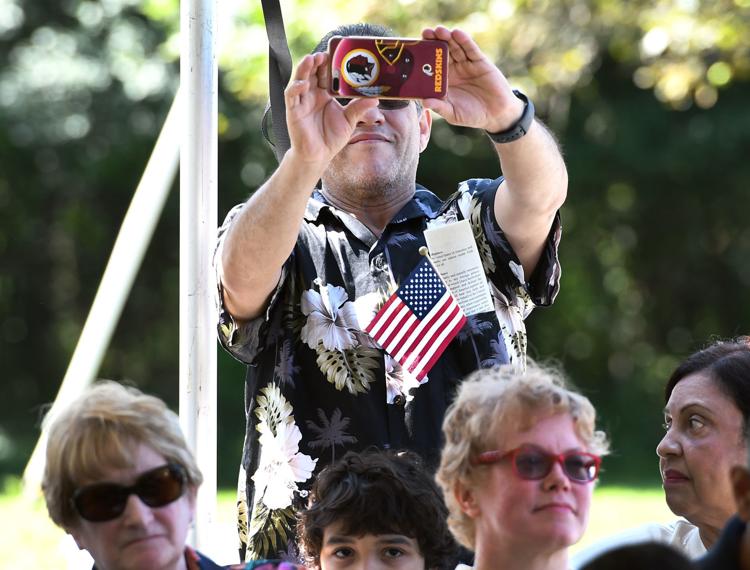 New U.S. Citizens 18.JPG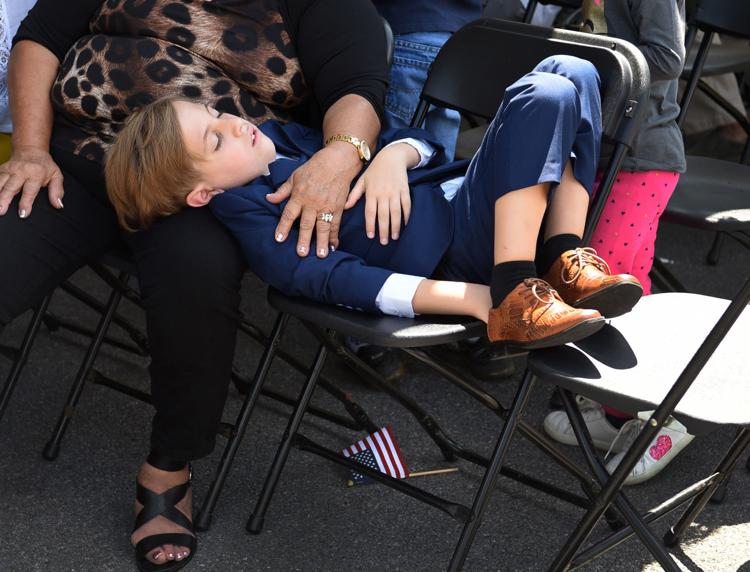 New U.S. Citizens 19.JPG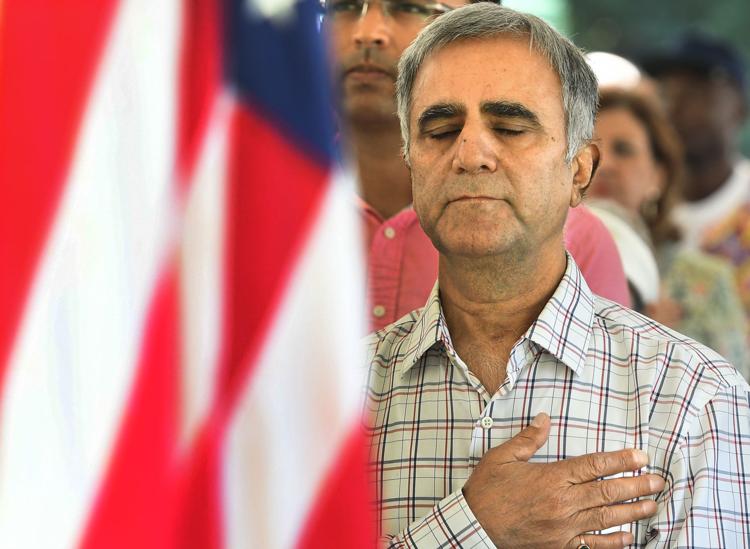 New U.S. Citizens 20.JPG
New U.S. Citizens 21.JPG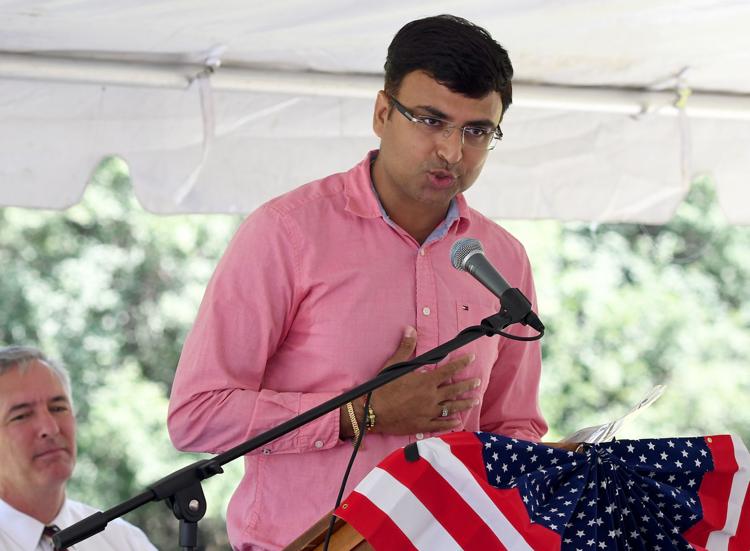 New U.S. Citizens 22.JPG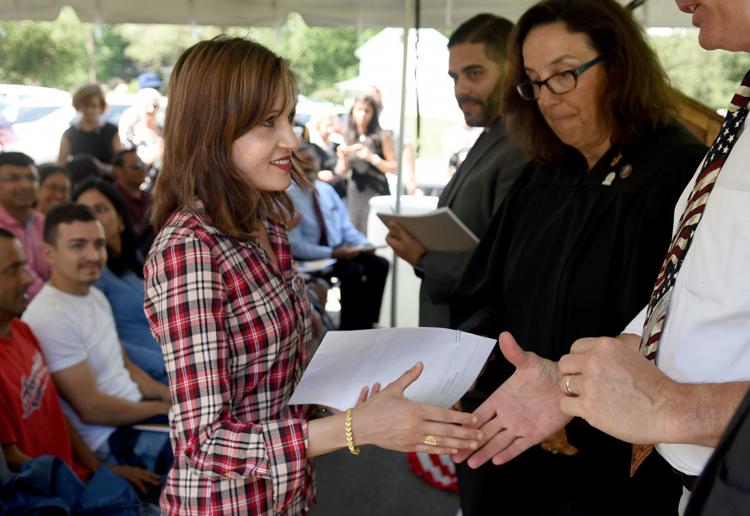 New U.S. Citizens 23.JPG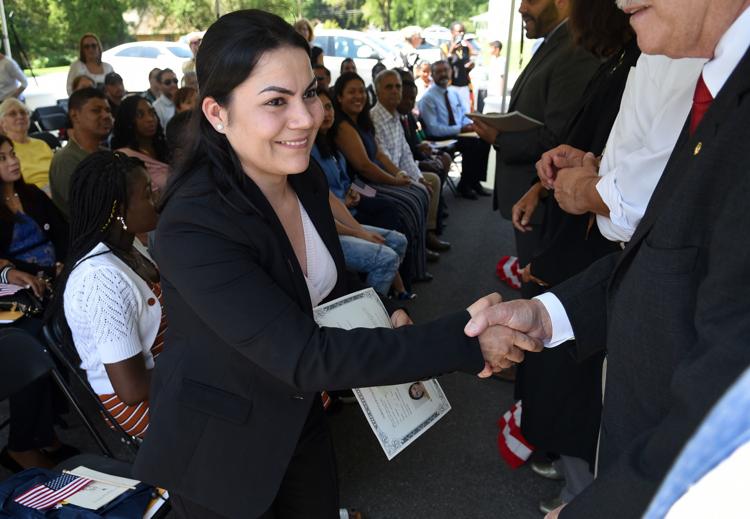 New U.S. Citizens 24.JPG
New U.S. Citizens 25.JPG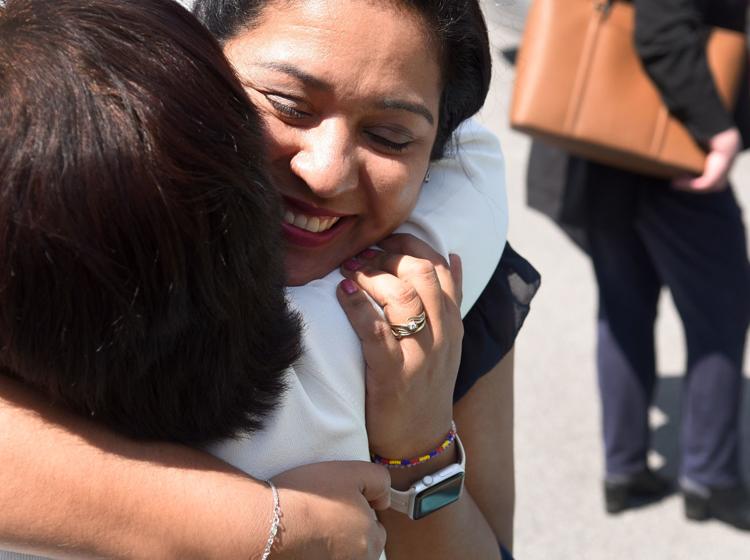 As Auburn police investigate accident, friends remember Peter Restey
Two months after a motor vehicle accident that led to a local man's death, the Auburn Police Department is still investigating it, Chief Shawn Butler said Wednesday.
Auburn native Peter Restey, 62, died as a result of the single-vehicle accident, which took place at 2:23 a.m. Tuesday, June 4, on Osborne Street near Elizabeth Street in Auburn. Restey was admitted to Upstate University Hospital with injuries that included broken ribs and two collapsed lungs, according to a post he made on his Facebook page, and passed away there June 10. 
AUBURN — Peter G. Restey, 62, passed away June 10, 2019, at University Hospital from injurie…
Butler said APD's investigation into the accident has included interviews with Restey on the night of the accident, as well as several others. The department is also currently working with the New York State Police crime lab to process evidence, Butler added. He could not provide further comment on the investigation, nor estimate a time frame for its conclusion.
Additionally, Butler said APD has not released any information on the accident or the investigation because the department doesn't believe public awareness would "develop anything more than we already know." As the accident took place late at night, with limited pedestrian traffic and witnesses, APD has already spoken with everyone it needs to, Butler said.
Still, public interest in the cause of Restey's death has been high due to his stature. A longtime music technician who toured with Black Sabbath, Manowar, Judas Priest and several other bands, Restey was well-known in both the Auburn area and the greater heavy metal community. His Facebook page contains several tributes from friends and musical peers.
Peter Restey, an Auburn native who toured the world as a technician with Black Sabbath, Mano…
But Restey was beloved for more than the names on his resume. He was remembered for his humor and generosity by friend Trish Watkins, who first met Restey in Auburn through her late brother, Kevin Hare, when she was 10. Even after all his world tours, Watkins said, Restey still went out of his way to volunteer his services at the annual music benefit she promotes, Trishstock.
"The world lost one of the good ones," said Watkins, who now lives in North Carolina. "He had a heart of gold, that guy. Always humble and remembered his roots."
Darrell Chism, of Montezuma, said he and Restey shared a room almost every night of a late-'80s European tour with Manowar. Restey was an engineer, Chism said, and helped him get a job with the Auburn-based metal band loading gear and equipment. The two later got jobs with Deep Purple, Chism said, and regularly kept in touch over the years.
"Sometimes he could wind you up and make you so damn mad, telling you a story and making you believe it," Chism said. "He was a fun guy to know."
Finger Lakes Musical Theatre Festival changing its name
The Finger Lakes Musical Theatre Festival will soon have new billing.
The Auburn-based organization announced Wednesday that it is changing its name to better reflect its three major offerings: professional musical theater, in-school arts education and development of new works. The festival's producing artistic director, Brett Smock, made the announcement before the opening of "South Pacific" that night at the Merry-Go-Round Playhouse in Owasco. 
The new name will be announced at the opening of the next show of the festival's 2019 season, "Working: The Musical," which takes place at 7:30 p.m. Wednesday, Sept. 4, at the playhouse.
The organization began as the Auburn Children's Theatre as 1958, offering drama classes and in-school programming under Susan Riford and the Auburn Service League. As it grew into a professional summer theater through the '70s, it took the name of its Emerson Park home, the Merry-Go-Round Playhouse. Following further growth in the '80s, '90s and 2000s under Producing Director Ed Sayles, the organization sought to expand to Auburn Public Theater and the Cayuga Museum Carriage House Theater as the Finger Lakes Musical Theatre Festival, which became its name in 2011. 
If the first five years of the Finger Lakes Musical Theatre Festival were a Broadway show, t…
The festival was also counting on programming at a third additional venue, a downtown Auburn theater at 1-7 State St., but repeated legal challenges from a neighbor thwarted its construction. 
The festival stopped programming at APT in 2016 after what Smock called an overaggressive launch. But its series of new musicals at the museum, The Pitch, is in its eighth season. The festival's educational component continues under the name of the Merry-Go-Round Youth Theatre, which not only tours 70-plus school districts annually but also operates the West End Theater at the former West Middle School. And the playhouse is in the midst of its 61st season. So the new name of the organization will embody those three distinct but entwined parts of its artistic mission, Smock said.
The new name will also reflect its evolution, energy, "reverberation within our community and industry," reverence of its 60-year legacy and "infinite potential," Smock said in an email Thursday.
"The company has grown — and continues to grow — in wonderful and exciting ways," he said. "But the company name no longer sufficiently captures and governs all of our many products, programs and outreach efforts. As such, it became clear that a new identity will enable cohesion for our company and its many components. Same theater, same quality, same everything, just a smarter name."
---
Gallery: Scenes from every Finger Lakes Musical Theatre Festival show so far
2019: 'South Pacific'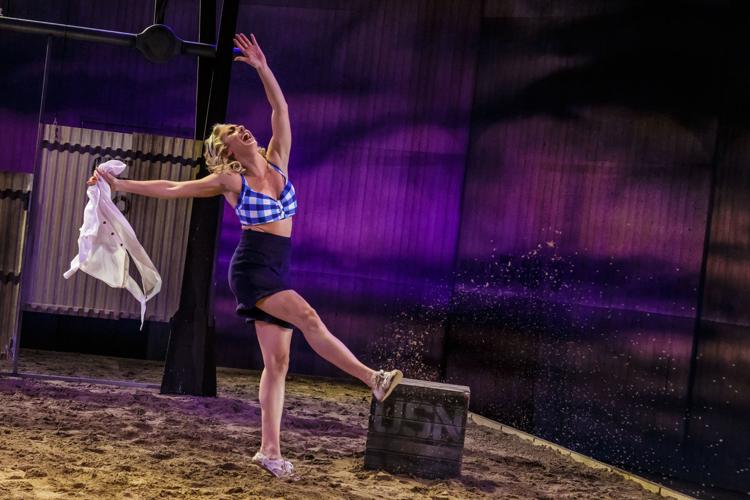 2019: 'Grand Hotel'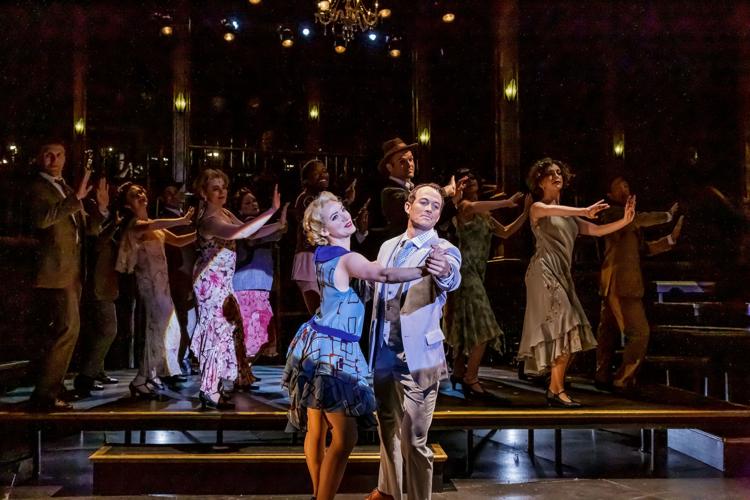 2019: 'Grease'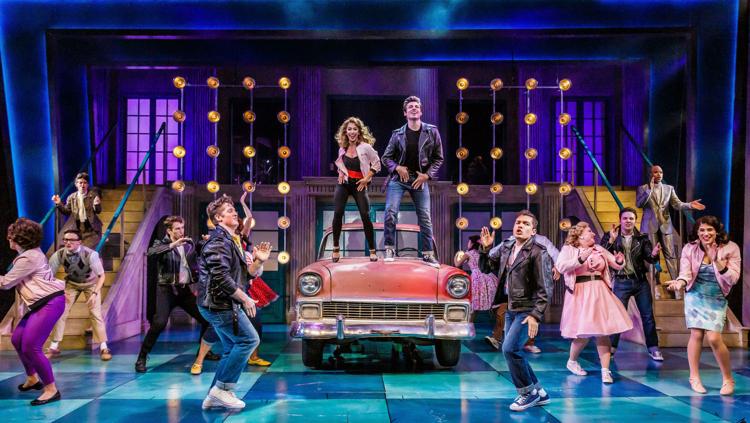 2018: 'Murder for Two'
2018: 'Mamma Mia!'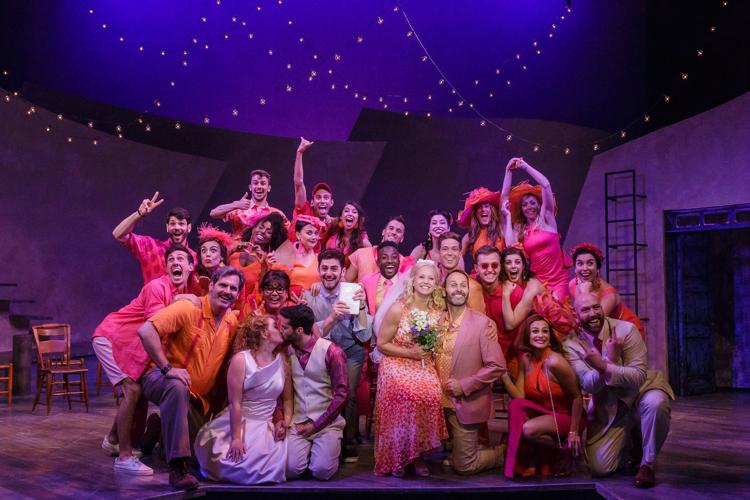 2018: 'Holiday Inn'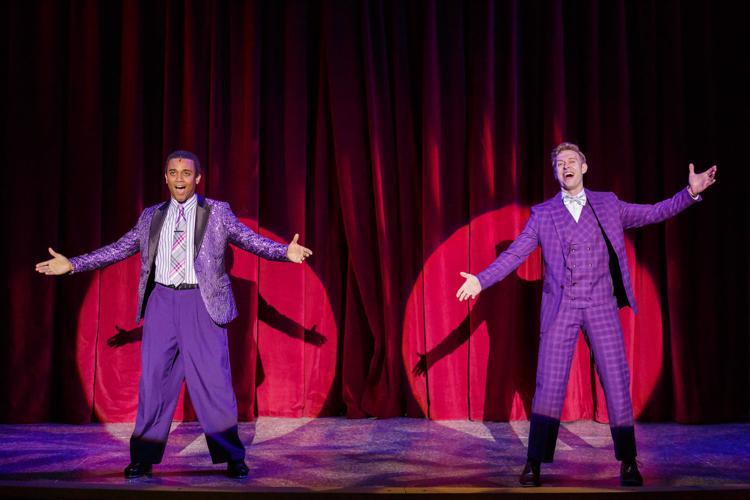 2018: 'Beehive'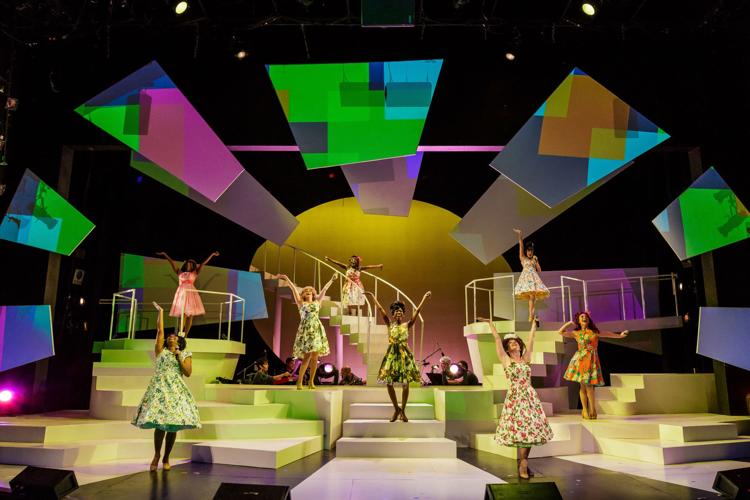 2018: 'Anne of Green Gables'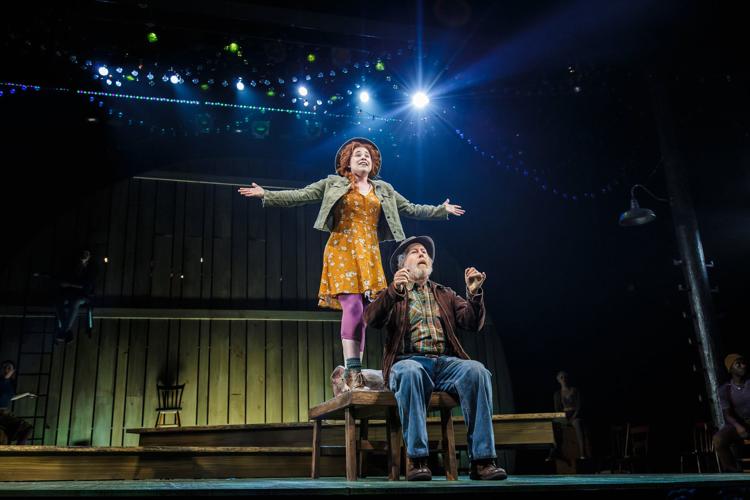 2017: 'The Best Little Whorehouse in Texas'
2017: 'Parade'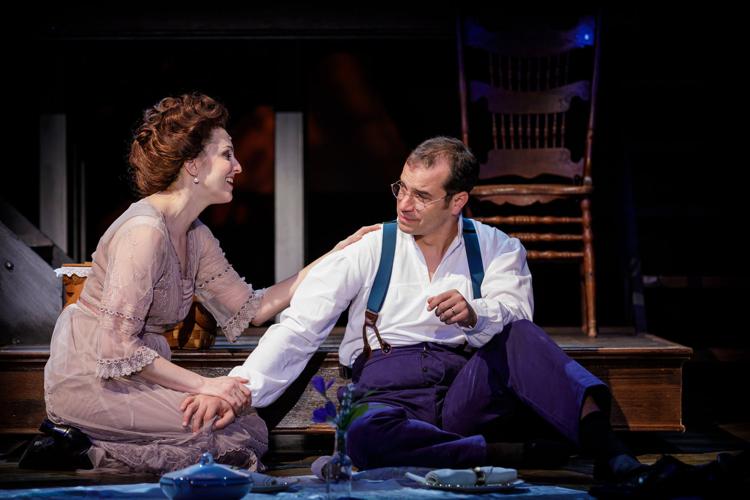 2017: 'Guys and Dolls'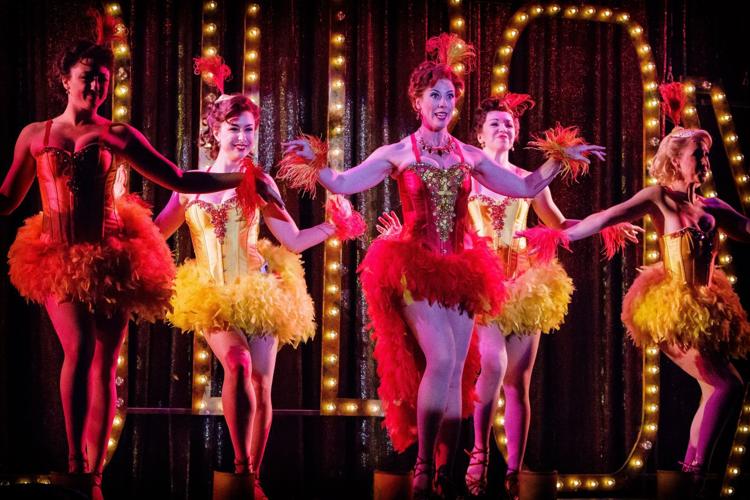 2017: 'Ghost: The Musical'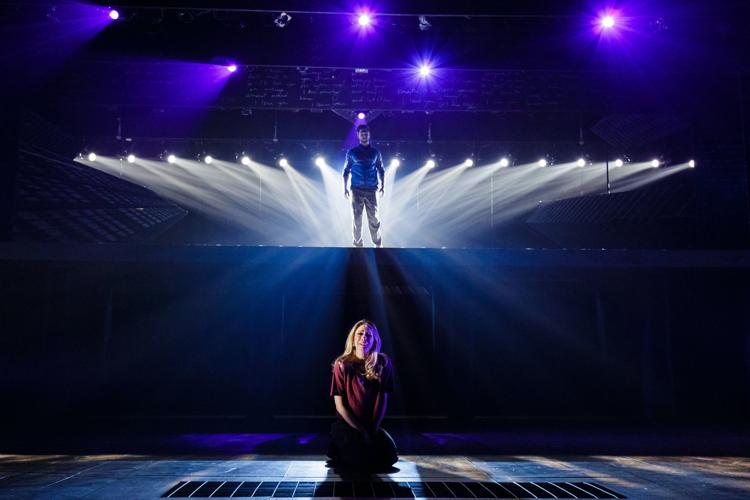 2017: 'Always ... Patsy Cline'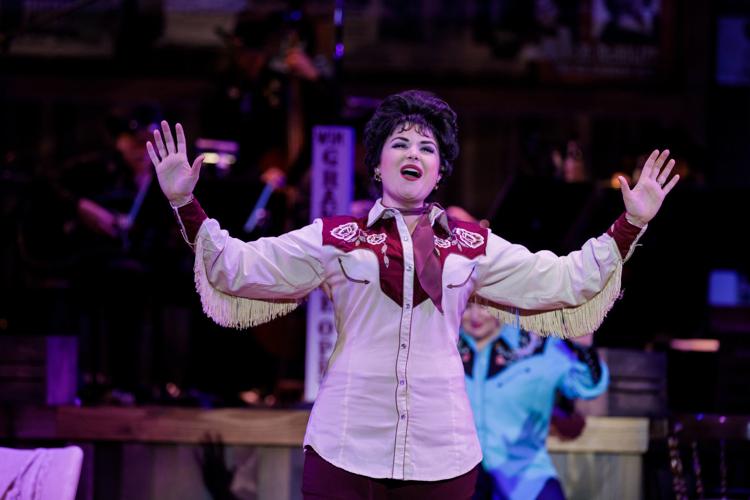 2016: 'Treasure Island'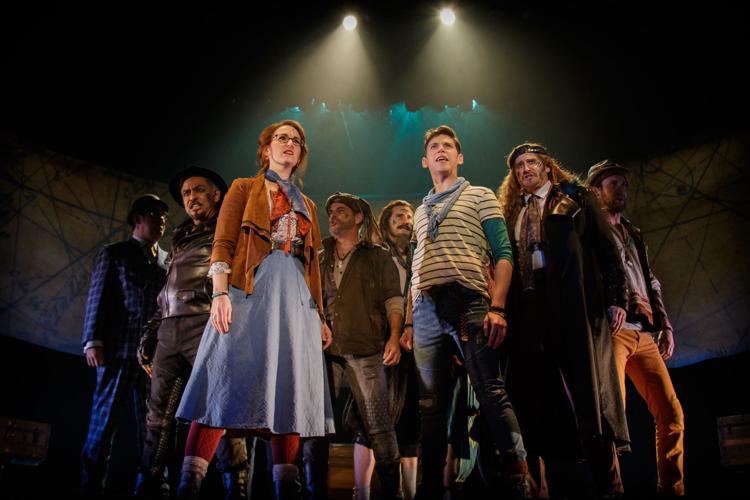 2016: 'Smokey Joe's Cafe'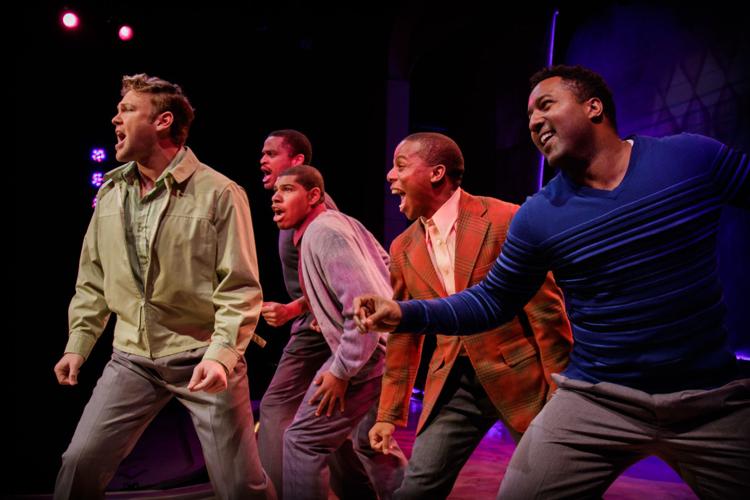 2016: 'Oklahoma!'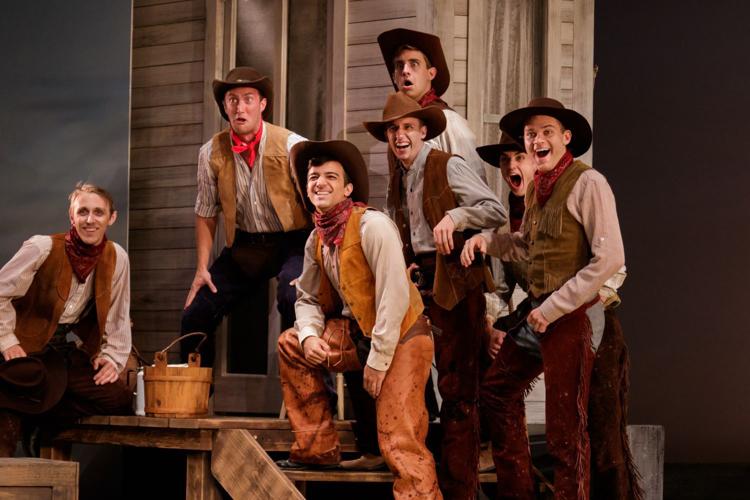 2016: 'Million Dollar Quartet'
2016: 'From Here to Eternity'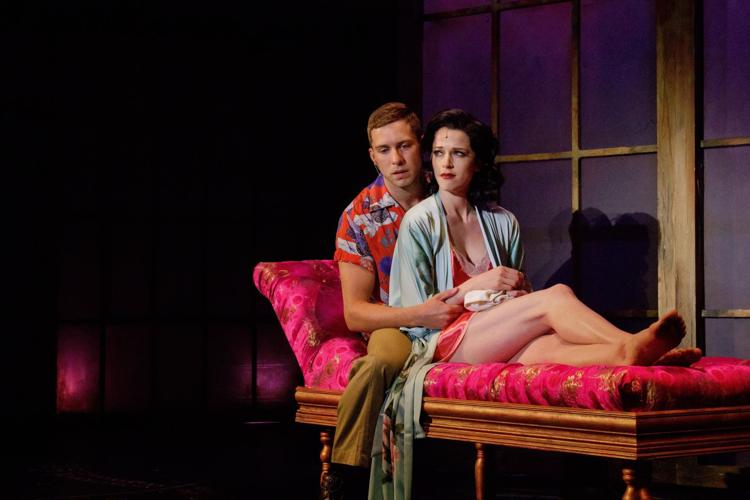 2016: 'Crazy for You'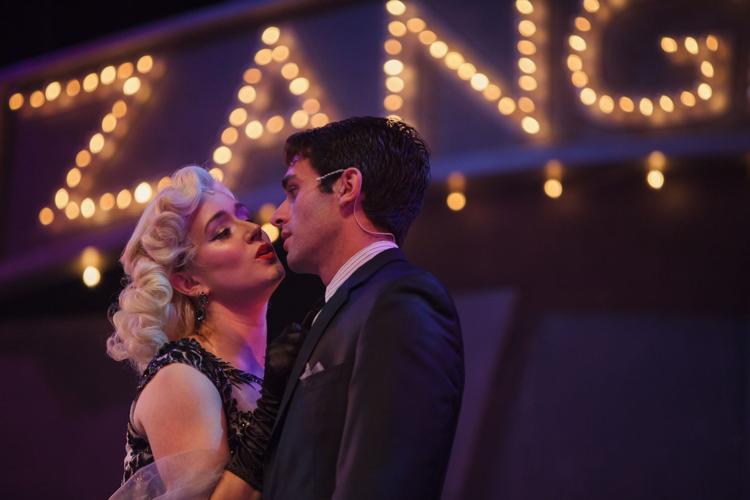 2016: 'Austen's Pride: A New Musical of 'Pride and Prejudice''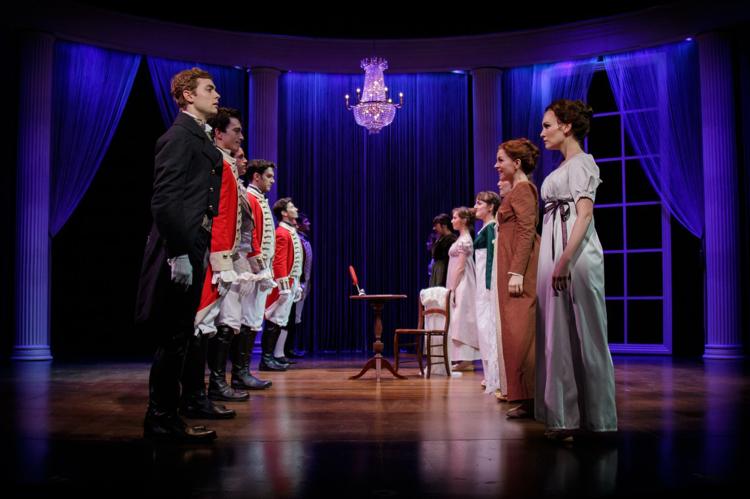 2016: "Tenderly: The Rosemary Clooney Musical'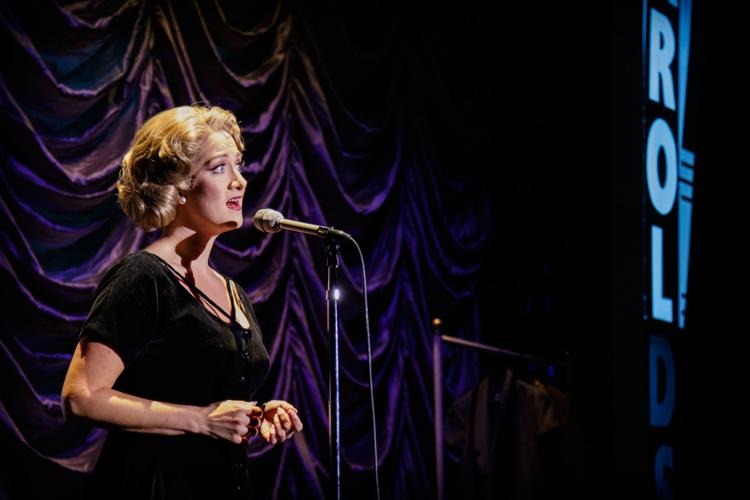 2015: 'West Side Story'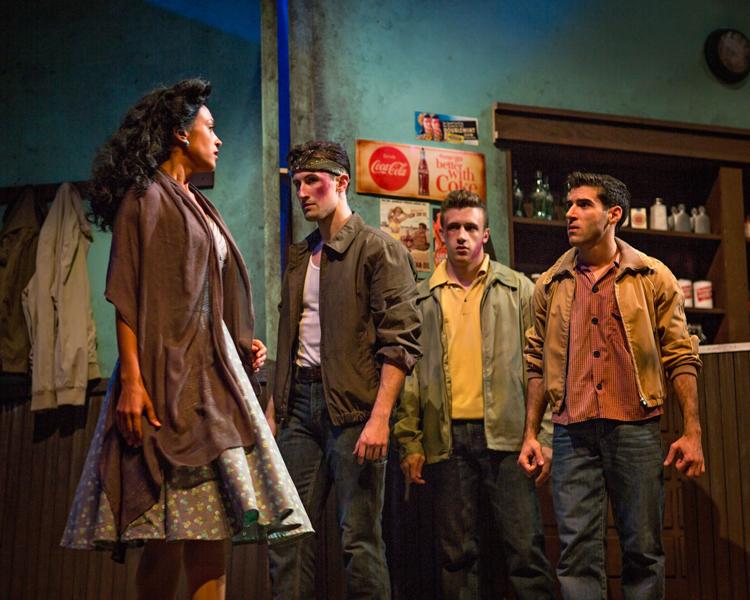 2015: 'The Light in the Piazza'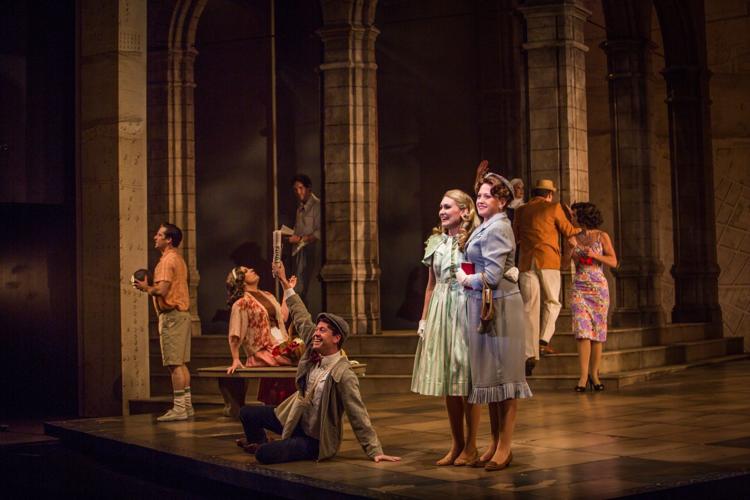 2015: 'The Calamari Sisters' Big Fat Italian Wedding'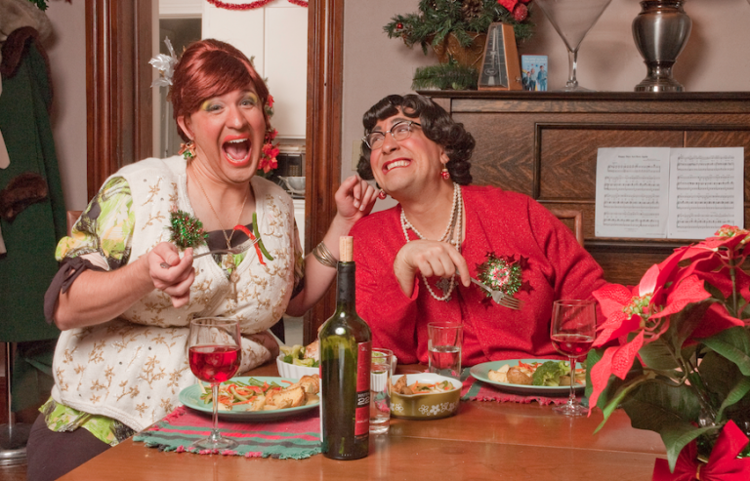 2015: 'Sweeney Todd'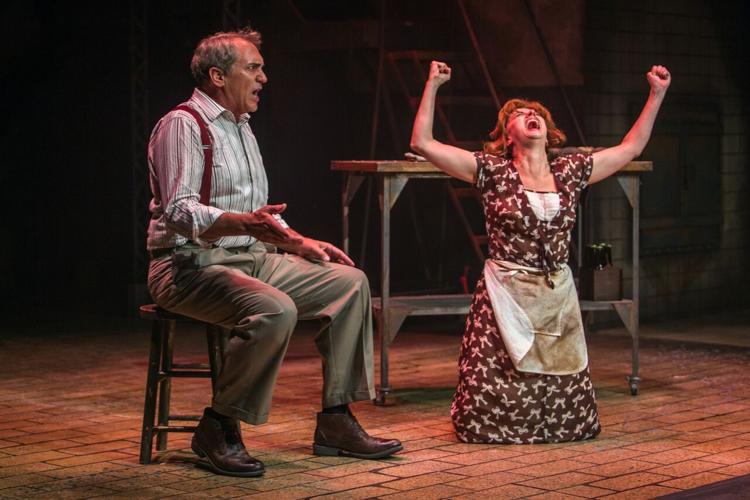 2015: 'Saturday Night Fever'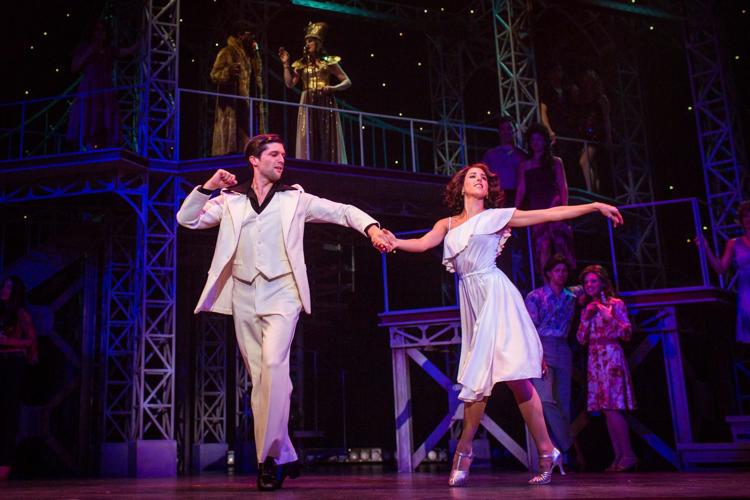 2015: 'Late Nite Catechism'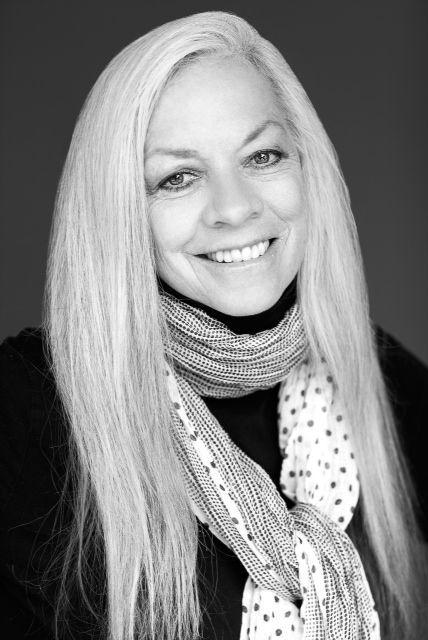 2015: 'Forever Plaid: Plaid Tidings'
2014: 'The Will Rogers Follies'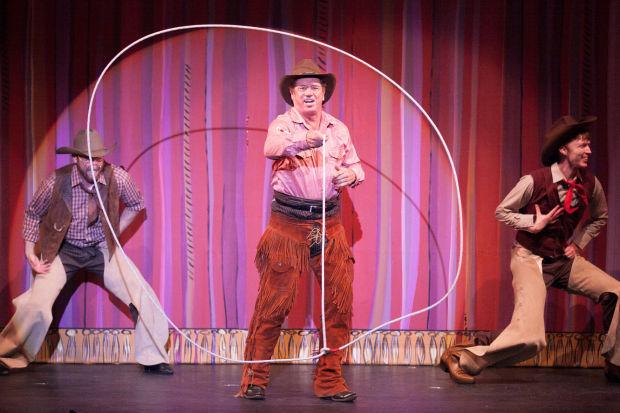 2014: 'The Church Basement Ladies in the Last (Potluck) Supper'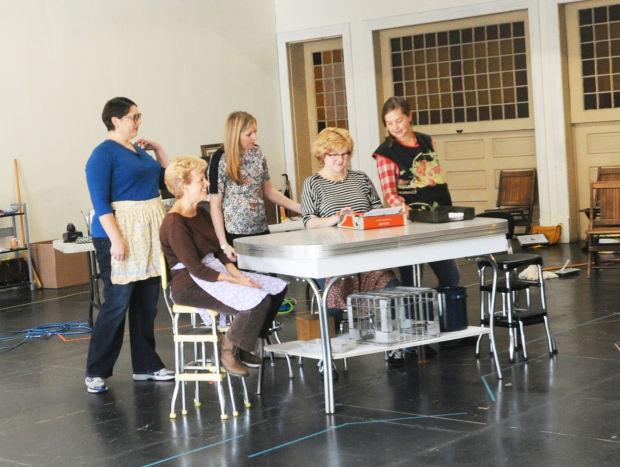 2014: 'On the Town'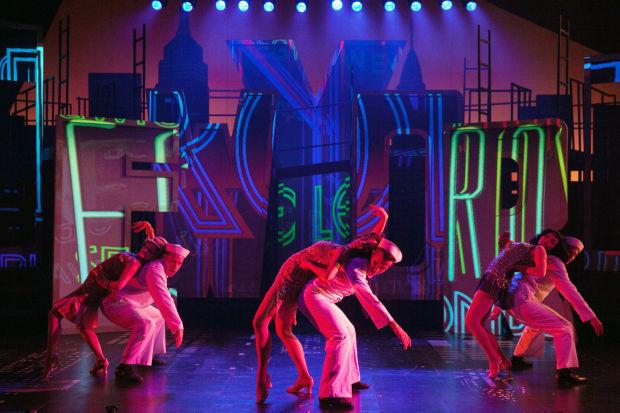 2014: 'Menopause: The Musical'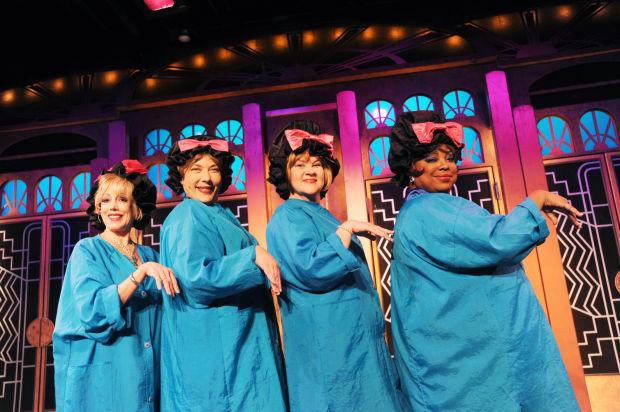 2014: 'Mary Poppins'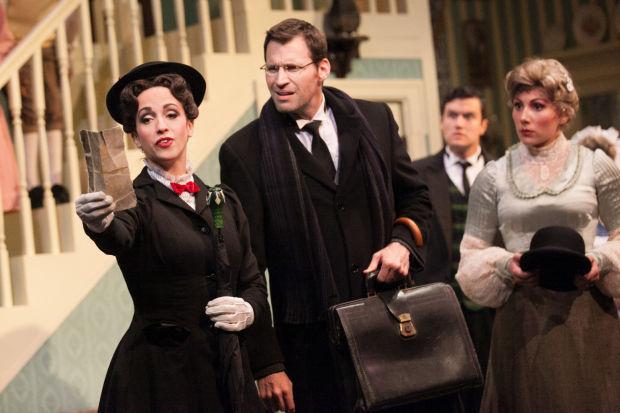 2014: 'Damn Yankees'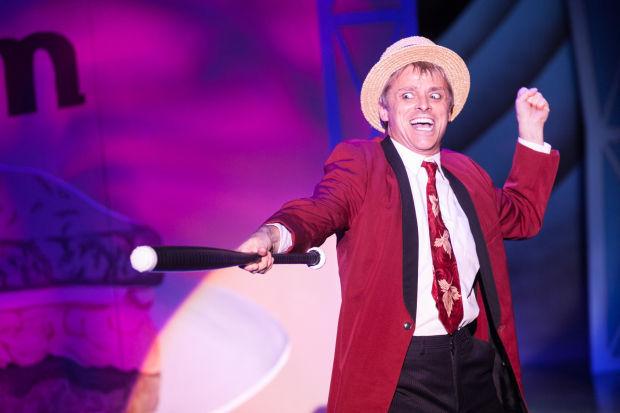 2013: 'The Great American Trailer Park Musical'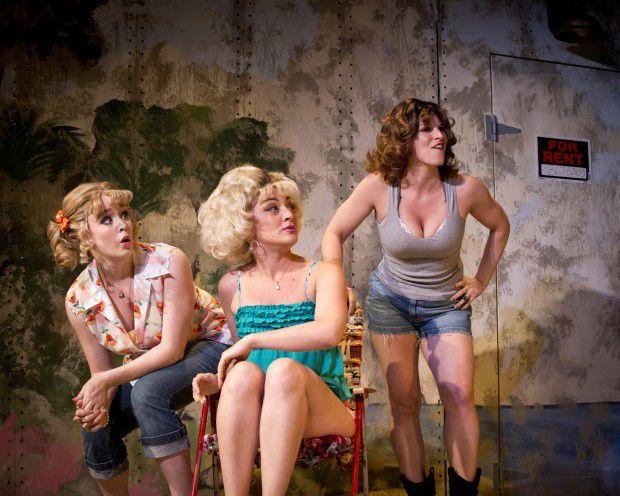 2013: 'Singin' in the Rain'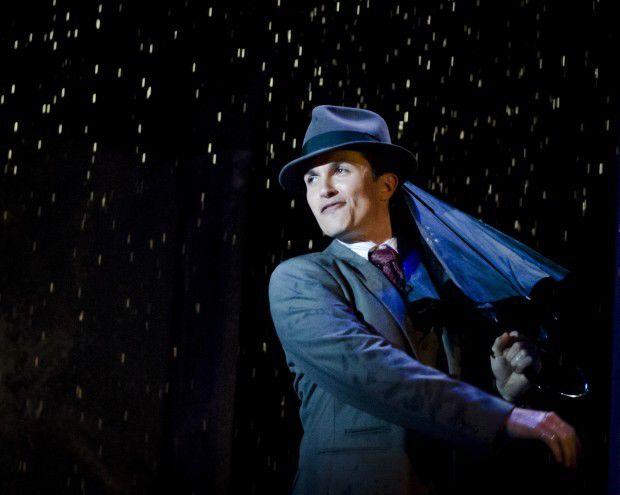 2013: 'Neurosis: The Musical'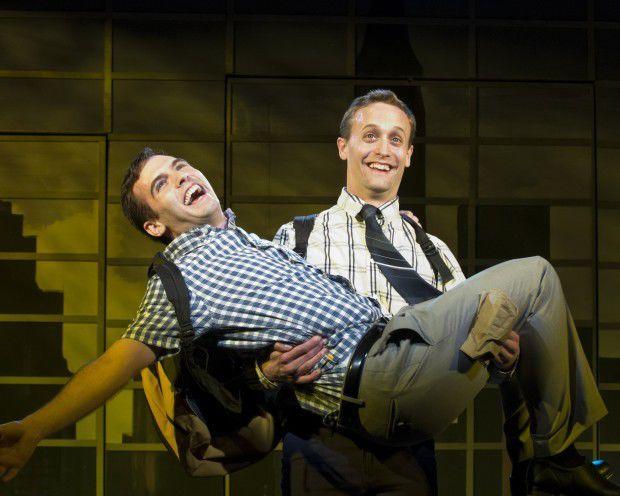 2013: 'Legally Blonde'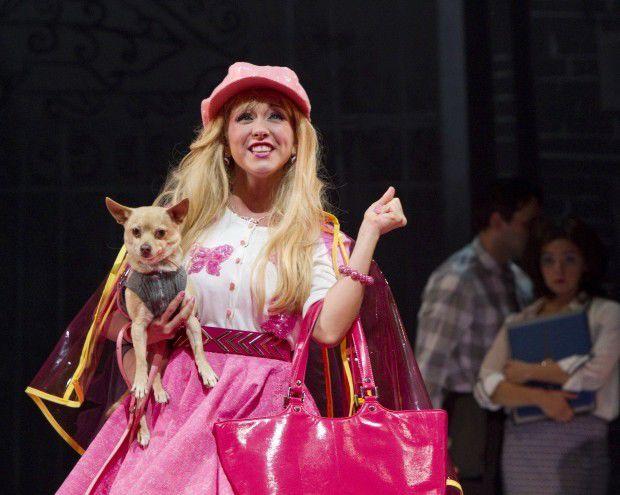 2013: 'Hank Williams: Lost Highway'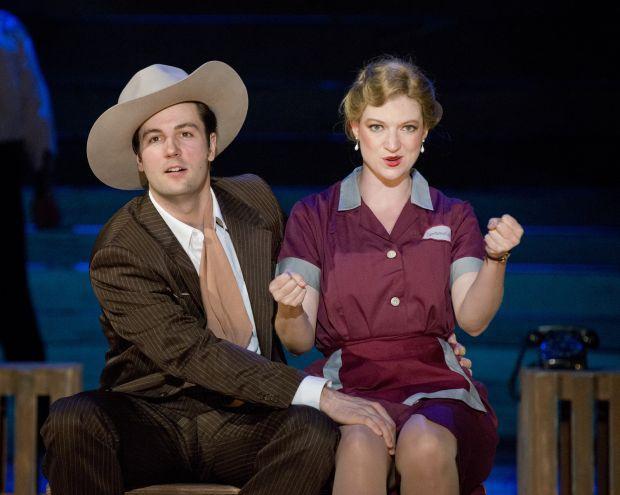 2013: 'Gentlemen Prefer Blondes'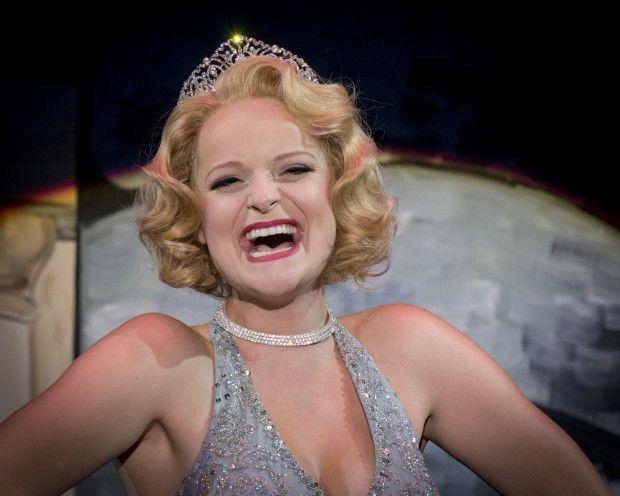 2013: 'CATS'
2012: 'The 25th Annual Putnam County Spelling Bee'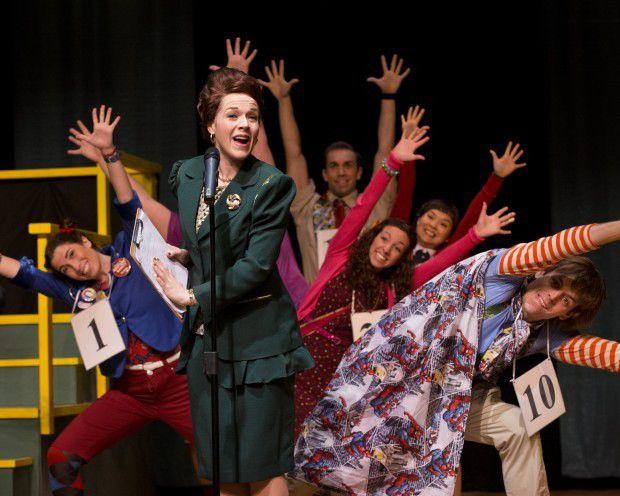 2012: 'Nunsense'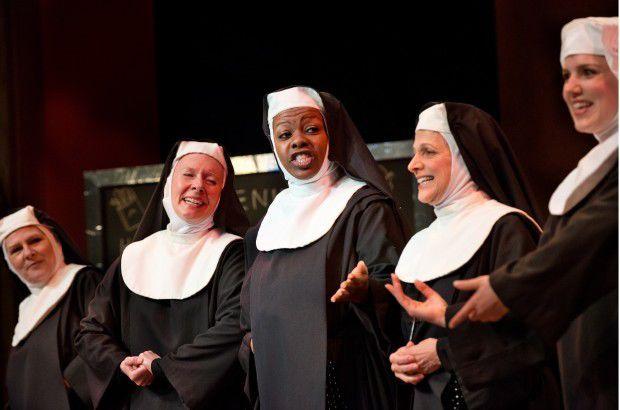 2012: 'My Mother's Lesbian Jewish Wiccan Wedding'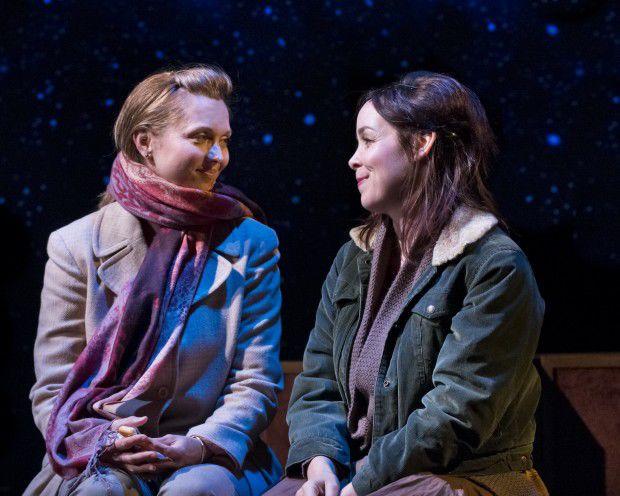 2012: 'My Fair Lady'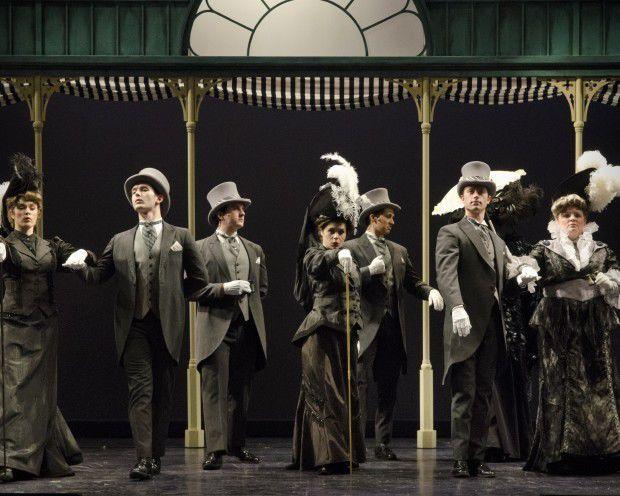 2012: 'Kiss Me, Kate'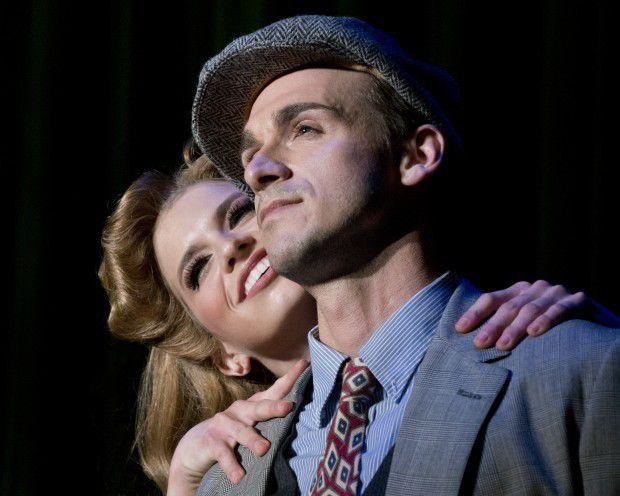 2012: 'Fingers & Toes'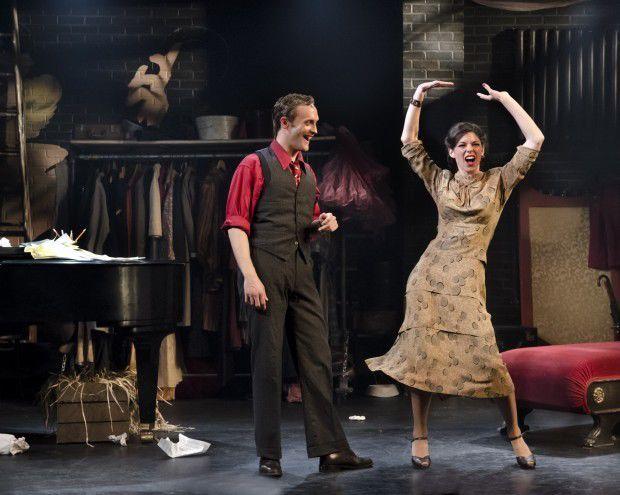 2012: 'Cabaret'
2012: 'Altar Boyz'
2012: '9 to 5: The Musical'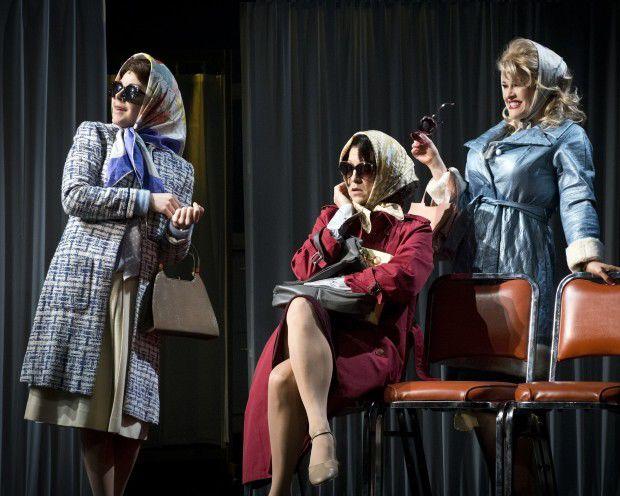 National Night Out connects police and community in Auburn
AUBURN — Despite some early storms, Hoopes Park was filled Tuesday night with residents enjoying everything from Italian ice and face painting to SWAT gear and car accident demonstrations as part of the National Night Out community event hosted by the Auburn Police Department.
Started in the 1980s, National Night Out is an annual, nationwide event meant to promote camaraderie and partnership between police and their communities.
Organized by the APD, the event also featured members from the Cayuga County Sheriff's Office and the state police, as well as a number of local community organizations like the Rescue Mission, United Way and more.
The children-focused event treated residents to free food and entertainment, while also giving them a chance to connect with police and learn more about their work.
For example, children were able to feel like a real detective by learning to dust for fingerprint evidence, get a close look at the special equipment used by SWAT teams, and learn the importance of seat belts by watching a car rollover demonstration.
Auburn Police Chief Shawn Butler said the event is an opportunity for the department to connect with the community in a positive context instead of only during stressful emergency calls. 
Events like Tuesday's, Butler said, helps build trust between police and the community, and show residents that law enforcement officers are people too.
In light of a staffing shortage at the department, this kind of event helps serve as a substitute for the kind of positive, one-on-one community interactions Butler said he hopes the department can soon can get back to.
A large part of that trust, he said, comes in the form of partnerships with the numerous community organizations in attendance like the Cayuga/Seneca Community Action Programs or Nick's Ride 4 Friends.
"Without one, the other can't do their job," Butler said. "Our relationships and partnerships are integral and vital. We couldn't do it without others."
Bryan Bush, a peer recovery advocate with Nick's Ride, said, for example, there has been a huge, positive shift in the way police work with the community, particularly those in recovery or still suffering from addiction that Nick's Ride works with.
When first working toward recovery himself years ago, Bush said his only contact with police likely came in the back of a cruiser. Now, through partnering with community organizations, police can provide a much higher level of support, something that's a real positive for the community, he said.
The event also provided a recruitment opportunity for both APD and the sheriff's office, both of which have been working to address staffing shortages recently.
Cayuga County Sheriff Brian Schenck said Butler had graciously invited his office to participate, and even had the multiple applicants that signed up cross-fill forms for both departments.
No clothes, no worries: Empire Haven nudist camp in Moravia celebrates 60 years
MORAVIA — This June, the Empire Haven Nudist Resort and Campgrounds celebrated its 60th anniversary of offering guests a unique way to enjoy nature in a secluded, forested section of the town of Moravia.
Besides the picturesque forest setting and features common to a resort, what's the key to success that allows a nudist resort to to attain that kind of longevity?
"People, it's the people," Deb Olevano said, expressing the same sentiment voiced by nearly every camper The Citizen spoke to on Thursday.
"It's just the warmth and friendliness of the people. Sometimes that's all you need," General Manager Em Robinson said.
Olevano works the front desk and snack bar at the campground, which is open from May 15 until the end of September, where she loves seeing new and old faces, and especially likes helping newcomers acclimate.
First-timers, who usually accompany more veteran visitors, are often reluctant to disrobe, Robinson said. But that soon wears off with the helpful encouragement of neighbors, who often go the extra mile by doing things like lending the newcomer a sarong to partly cover up or driving them around the grounds on a golf cart.
Besides working at the camp, Olevano has been spending her summers at Empire Haven for more than 15 years, and what keeps her coming back is the friendly, caring atmosphere.
Already familiar with nudism, Olevano first visited Empire Haven with some friends. She quickly came to love the camp, and bought one of the approximately 100 sites on the 98 acre property.
Before she could take her first visit to her new site, she got a phone call that bad weather had knocked it over. Once she finally got there, rather than the disaster she imagined, she found four of her neighbors, only one of whom she knew, had just finished setting it back up for her.
"They said 'once you buy a plot you're family,'" Olevano said.
The camp has an array of amenities, like a pool, two hot tubs, a sauna, a fishing pond, and pickleball and petanque courts, and Robinson said there's plans for a clubhouse expansion in the next several years.
"We're always looking for ways to improve this place because it's loved by many and enjoyed by many," Robinson said.
Part of what makes the camp so enjoyable, multiple campers said, is the way it breaks down barriers. When people don't feel socially stratified because they're wearing a mechanic shirt while someone else is wearing a lawyer's suit, they're free to just be themselves, Robinson said.
"It helps us realize we're not as different as maybe we think we are," she said.
When people are comfortable and confident themselves, it shines through in the form of warmth and friendliness, she said.
Petra Stone, an eight-year camper who tends a sizeable flower garden with lilies that tower over her, felt much the same, saying the camp provides a sense of community and rejuvenation.
Rather than being about exhibitionism,  as some people think, it's quite the opposite, Stone said. In fact, the camp's dress code stresses that nudity is not sexual in nature, and intimate apparel like lingerie, thongs and bathing suits are considered inappropriate.
After awhile, the nudity becomes second nature that you don't even think about, she said, and interactions become about real, face-to-face exchanges.
"You just connect with people," Stone said.
Additionally, Stone said coming to the camp, which she described as "sacred," and an "oasis," has helped positively changed her perspective on her body and those of others.
Especially for women, who often can feel like they're not attractive enough in any number of ways the media says they should be, Stone said, seeing that people come in "all shapes and sizes" is freeing.
"You find out the body is beautiful regardless, and there are very few perfect people except in magazines," Stone said.
On top of the overall campground's 60th anniversary, Empire Haven is also celebrating the 28th Northeast Naturist Festival, which promotes "ethical, family-centered camping, workshops, activities and relaxation," according to its program.
Octavia Solá, of Ithaca, is hula hoop dancer and one of many acts featured some of the dozens of activities that make up the festival's schedule.
This week was Solá's first time attending a nudist camp, but she said it came naturally. Part of her performance in hula hoop dancing is based on feeling the joy of the body and encouraging others to do the same, so the camp's setting made it only more organic.
Brian Leonard, Stone's partner and a first-year organizer for the festival, said he set the festival up by thinking what artists, lecturers, performers, or activities would be at his dream festival. From there, he just reached out to as many people as possible asking them to participate, with great results, he said.
For example, Leonard took the long shot of emailing Megan Murphy, the director of the documentary "The Breast Archives" and asking her to come to the camp. To his surprise, she accepted, and the other night the clubhouse was packed with people "moved enormously" by Murphy and her film, he said.
After starting on Tuesday, the festival will be wrapping up on Sunday, but the camp itself will stay open and continue to offer a chance for campers to relax and forget their stresses.
"When you take off all your clothes you take off all your worries," Olevano said.
Auburn man charged after attempt to flee police
An Auburn man faces several charges after he failed to pull over his vehicle during a traffic stop and then running from officers on foot, the Auburn Police Department said. 
Justin Michael McDeid, 29, of 44 Wallace Ave., drove a vehicle past a stop sign without coming to a halt Thursday night, prompting an officer to initiate a traffic stop, according to police reports. But McDeid did not pull over, and instead drove through seven more stop signs, police said.
Police said McDeid eventually drove his vehicle onto a North Seward Avenue property, where he left the vehicle and tried to get away from officers on foot. He was eventually arrested on Mill Street around 10 p.m., according to an arrest log. 
McDeid was charged with third-degree unlawful fleeing from an officer while in a motor vehicle, possession of a hypodermic instrument, resisting arrest, third-degree aggravated unlicensed operation of a motor vehicle and reckless driving — all misdemeanors. He was also charged with stop sign violations for each blown stop sign.
McDeid was arraigned at Auburn City Court Friday morning and was in custody at the Cayuga County Jail. He was remanded without bail.
The bathtubs are back: After 20 years, Moravia reviving race tradition
The return of a Moravia tradition next weekend will once again give new meaning to the term "good, clean fun."
The first Fillmore Days in about 20 years, and the event's headlining bathtub races, will take place Saturday, Aug. 10, at Fillmore Glen State Park outside the village. 
Joshua Marnell, chair of Friends of Fillmore Glen State Park, said the races began as a riff on the famous hoax that Moravia native and 13th President Millard Fillmore installed the first bathtub in the White House. For years, drivers sped down Main Street in tubs mounted on steel frames with caster wheels, the ones that spin 360 degrees. They steered the makeshift racers with plungers.
"It was an event made for fun," Marnell said. "I remember people packing the street side, tubs going every which way down the road. A lot of happy people."
The last few years of the race took place on a closed-off side street, Marnell continued. Then, in either 1999 or 2000, a pedestrian strayed into the course and was struck by a bathtub. Marnell, who was about 12 at the time, said it was the only injury he ever saw at the races. Regardless, that was the last year they took place. Revivals were attempted in 2012 and 2013, but unsuccessfully.
Marnell began trying to revive the races about four years ago, he said. The village declined because of a combination of permitting, closing down roads and liability, he said. But when he pitched the idea to his fellow members of Friends of Fillmore Glen State Park, they saw a way to both restore a local tradition and bring people to the park for a day of fun.
"I couldn't convince the trustees, but they told me they're looking forward to the comeback and would love to see it happen," he said.
Saturday's races will take place on a flat stretch of road inside the park, which will be lined with hay bales for safety. So far, Marnell said, 18 racers have signed up for the three heats: cast-iron tubs, fiberglass tubs and custom creative tubs. The third heat features tubs made of anything the drivers want — and they do get creative, Marnell said. Meanwhile, some will bring the tubs they raced 20 years ago. And though many drivers will come from the village area, others, like the Powerful Porcelain Pushers, will bring 70 people to Moravia all the way from New Jersey.
Winners will be determined by course times — no bathtubs race simultaneously, Marnell said. Trophies will be awarded for first, second and third place in each class, and all participants will receive ribbons. Additional honors include the Down the Drain Award, for the bathtub that has the most trouble finishing, as well as Furthest Distance Traveled and more.
Although the bathtub races have been a popular spectator sport in Moravia, they're far from all that Fillmore Days has to offer. The weekend will open with an outdoor movie night with "Wonder Park" Friday at Powers Library, Marnell said. On Saturday, after the 11 a.m. bathtub parade and races at noon, other festivities begin at 2 p.m. There will be live music by Perform 4 Purpose, Rob Irving of Raised on Radio and Drew Kiddo and the Blackouts, as well as food trucks, arts and crafts vendors, beverages from Salt Point Brewing, Grisamore Cider Works and Chateau Duseau, and more.
Fillmore Days will take place rain or shine, Marnell said.
"After all," he said, "we are racing in bathtubs."
More than a dozen harmful algal blooms reported on Owasco Lake
As local health and environmental officials predicted last week, the number of suspected harmful algal blooms on Owasco Lake has increased significantly in the past several days.
According to the state's official online tool for showing reported blooms, 14 cases of suspected blooms are now active in the lake as of 4 p.m. Monday. Of those cases, six are classified as "large, localized" blooms, one is "widespread" and the rest are "small localized."
The suspicious category means DEC staff determined the reported conditions, which can include submitted photographs, fit the the description of a HAB, but laboratory testing has not yet been done to confirm whether they are HABs or contain toxins.
Recent heavy rains and high temperatures made for ideal conditions for the species of cyanobacteria that form HABs, so it was likely additional blooms would surface across the lake, Cayuga County Director of Public Health Kathleen Cuddy said on Thursday, when the season's first blooms showed up on the state map.
People should avoid contact with water where blooms are suspected, and they should keep pets away from it, too. Exposure to HABs can affect the nervous system or cause liver damage if consumed in high quantities, and for some, skin irritation can develop.
The blooms reported in the past week have not impacted the drinking water supply. The county health department has posted results from raw and treated water samples from the Owasco and Auburn water filtration plants, with no measurable toxins detected.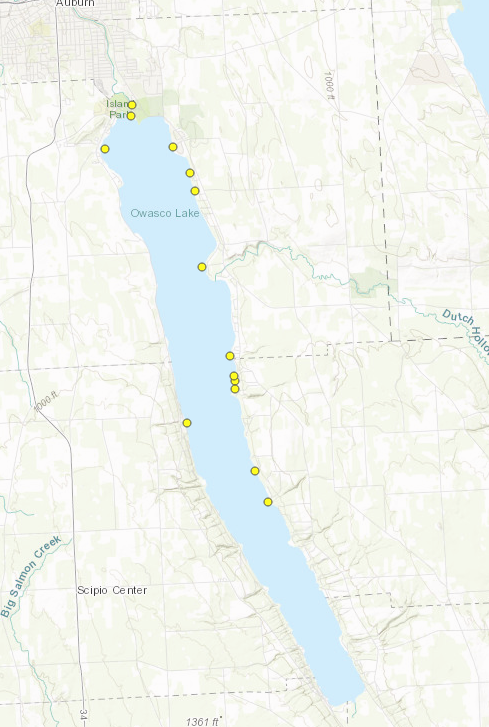 In July, water operators at the Auburn, Owasco and Wells College treatment plants begin visual surveillance for HABs. Raw, untreated water entering the plant is collected and filtered, with the filter examined under a microscope for blue green algae particles, the specific kind that form HABs.
Should they find such particles, the Health Department then begins  weekly samplings of both the raw and treated drinking water for microcystin toxins.
If toxins are found in the raw water, sampling will increase to twice a week, and three times a week, with additional sampling possible, if found in the drinking water.
In the event that toxins are detected at an amount greater than 0.3 micrograms per liter, the Health Department, in conjunction with the state, would issue a Do Not Drink Order.
Behind the story: How we covered Auburn's Tim Locastro at Yankee Stadium
A few weeks ago, Jeremy Boyer — The Citizen's executive editor — approached my desk and asked if I wanted to go to Yankee Stadium. 
As a baseball fan and journalist, I wasn't going to say no. 
The reason for the trip: Auburn native Tim Locastro's "homecoming" at Yankee Stadium. Locastro is an outfielder with the Arizona Diamondbacks, which played a two-game series against the New York Yankees last week. 
NEW YORK — Tim Locastro swung at the pitch and connected. The ball flew and landed a few row…
The Citizen's legendary photographer, Kevin Rivoli, joined me for the trip. We left early Tuesday morning and during the 4 1/2-hour drive, we brainstormed what stories or photos we could work on while in the Bronx for two days. 
We checked into our hotel and then headed to Yankee Stadium. Since Tuesday's game started at 7 p.m., the press gate opened at 2 p.m. The early entry allowed us to survey our surroundings. Riv and I wondered on the way down how much of a hassle this would be covering a major league game. When we arrived at the stadium, we realized it would be a hassle-free couple of days. 
At Yankee Stadium, an elevator ride connects you to the press box and the service level, where the clubhouses and field access tunnels are located. That's all we needed to know to cover these two games in the Bronx. 
Before the trip, I contacted the Diamondbacks' public relations team to secure interviews with Locastro and Torey Lovullo, the club's manager. I remained in contact with the team's traveling PR guy, and he notified me when the clubhouse would be open to interview Locastro. 
Locastro was finishing a workout when I arrived, then had to attend a hitters meeting. After the meeting, he entered the clubhouse and we chatted for more than five minutes. Much of that interview I wanted to save for later, but a portion of it was for my first story of the trip about him being able to play in New York for the first time as a pro. He knew he would have many family members and friends there for the two-game series. 
Not long after interviewing Locastro in the clubhouse, I joined Riv on the field. I played baseball as a kid and while it's not the Yankee Stadium I grew up with, it's still Yankee Stadium. Walking out there as a working journalist was an incredible feeling. I thought, "If this is how I feel, I can't imagine what's going through Tim's head." 
We learned that Locastro wasn't in the starting lineup, which would alter the remainder of my coverage plans for the day. Regardless, we were able to watch him warm up on the field and he took batting practice. Riv put together a photo gallery documenting the afternoon. I interviewed Lovullo on the field. I can check "on-field interview at Yankee Stadium" off my to-do list. 
The Diamondbacks won that night, but Locastro didn't play. There wasn't anything else for me to write that night — I had other story ideas, but wanted to wait another day or more before I published them — so I sat in the press box, kept score and took in the sights. 
Riv and I got to the ballpark around the time the visitors' clubhouse opened. Locastro told me the day before that if I needed anything else he would be available. I thought of a few more questions, so I wanted to catch up with him before the game. The lineups weren't available when I took the elevator down to the clubhouse, but it turns out I didn't need an app or website to tell me whether Locastro was in the lineup. He told me himself. 
The kid who grew up going to Yankees games at Yankee Stadium would bat ninth and play right field for the Diamondbacks. 
Locastro is a team-first guy, so he wasn't about to talk for several minutes about how great it feels to start at Yankee Stadium. He didn't need to do that. His expression said it all. When he told me he was in the starting lineup, he allowed a smile to crack. 
After I interviewed Locastro, I returned to the press box to write a quick story on him starting that day. Riv and I went down to the field to catch up with Locastro's family and friends. I interviewed his mom, Colleen, and chatted with a few other family members and friends present. Locastro took a break from his pregame preparations to say hello to his parents and pose for pictures. 
The ball was hit Locastro's way a handful of times and after going hitless in his first two at-bats, he doubled in the sixth inning. That gave me more to work with for a story. "Locastro gets hit in first game at Yankee Stadium" is a decent story. 
Of course, that's not the story I wrote. When Locastro came to the plate in the ninth inning, I'll admit I hoped he would get a hit. I thought I could mention that he had a multi-hit game at Yankee Stadium in the headline. 
Locastro took the first pitch. It was a strike. On the next pitch, he swung and connected. I noticed the ball kept rising. The outfielder ran toward the fence. "It's gone," I said to myself. 
There is no cheering in the press box. I remained stone-faced after Locastro hit the home run. Deep down, though, I was ecstatic. What a story! 
After the game, I went down to the clubhouse to talk to Locastro. I asked him about the game — the Diamondbacks lost — before asking him about the home run. When I asked about the home run, he allowed a smile to break through. He called the moment "surreal." But he quickly redirected the conversation to the frustration of losing a game while in the hunt for a wild card spot. 
He did say that he was happy his family and friends could be there to experience the home run moment. He revealed that he was more nervous for this game than his major league debut. 
I thanked Locastro for his time — I interviewed him three times over a two-day period — and wished him well with the rest of the season. I told him I hope to see him again when the Diamondbacks travel to New York in September for a four-game series against the Mets. 
I took the elevator back to the press box and wrote my story. Riv filed his photos. After spending roughly 16 hours at Yankee Stadium over a two-day period, our work was done. 
I wrote a half-dozen stories about Locastro in the days leading up to the games, during the series and after the two-game set concluded. Riv put together a couple of galleries and a Photographer's Journal about capturing Locastro's home run. We don't know if the stories helped sell papers, but we know that the articles and galleries published online received a lot of attention. 
It was a great experience. I'm glad Riv and I went to document this memorable moment. As a small newspaper, we have limited resources. We can't follow Locastro to every major league ballpark, but we'll do our best to cover him when he and the Diamondbacks travel to New York or other cities that aren't far from Auburn. 
Tim Locastro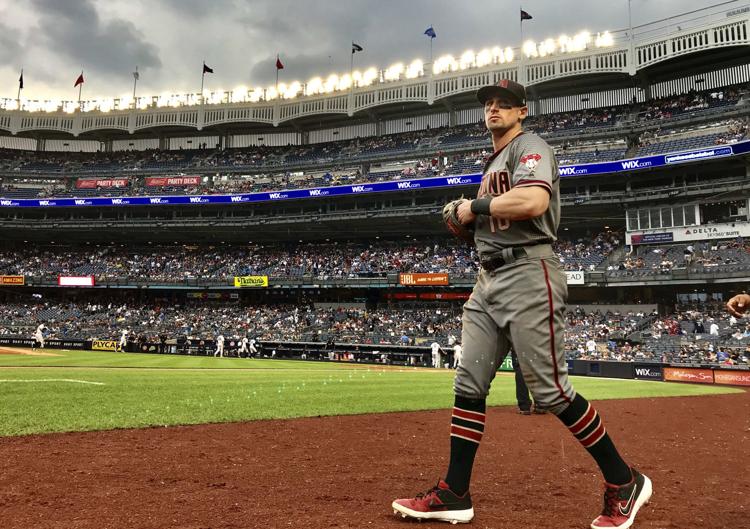 Tim Locastro 28.JPG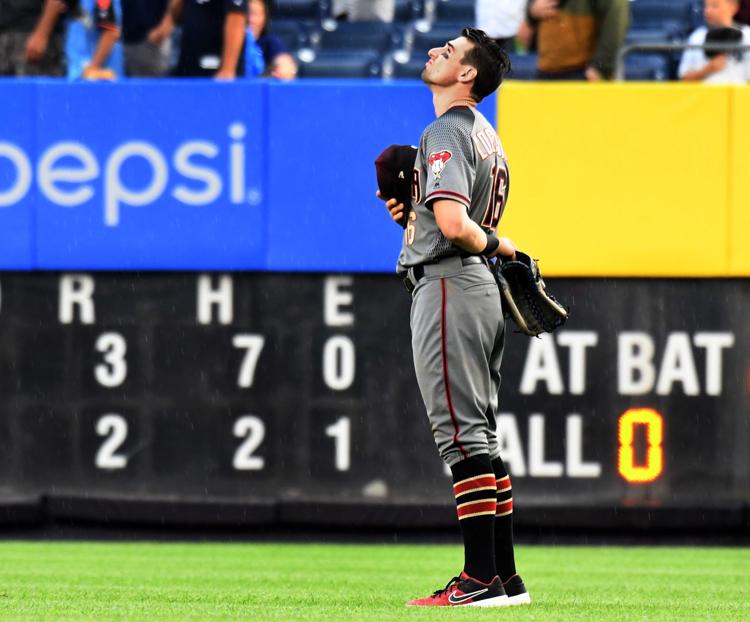 Tim Locastro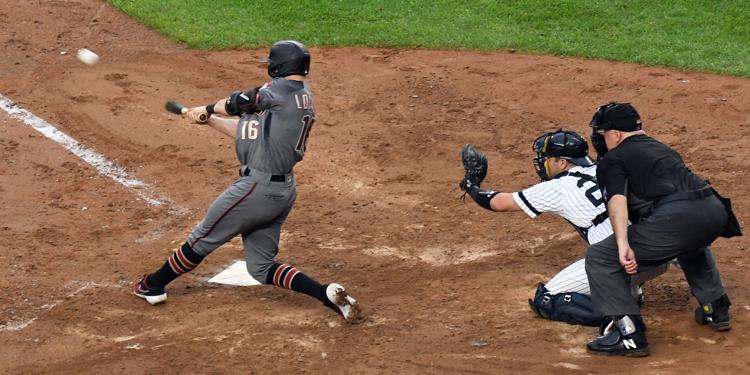 Tim Locastro 8.JPG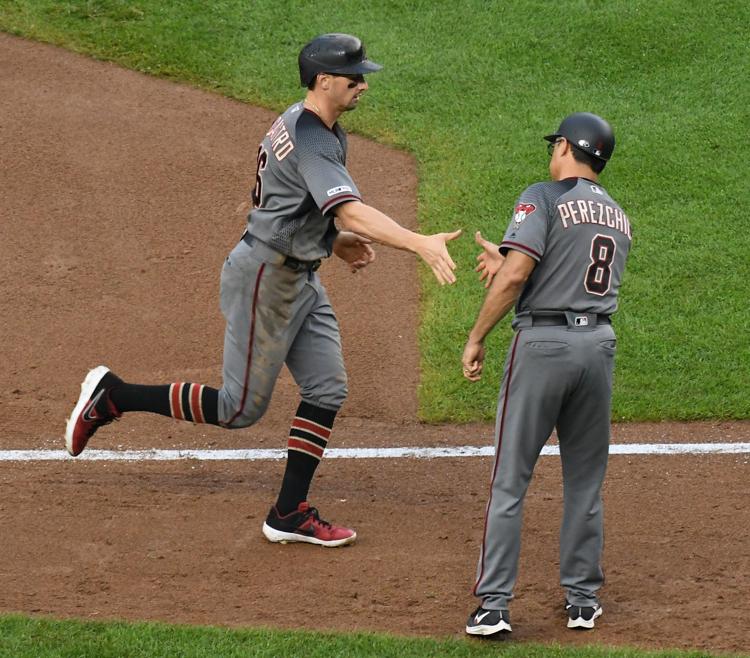 Tim Locastro 7.JPG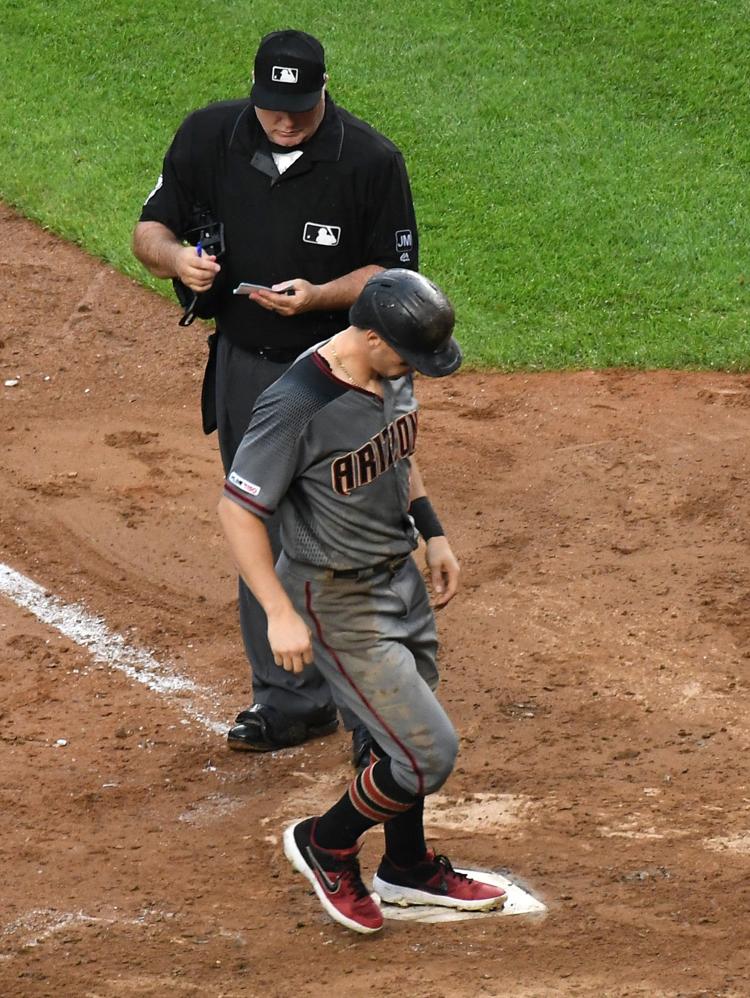 Tim Locastro 5.JPG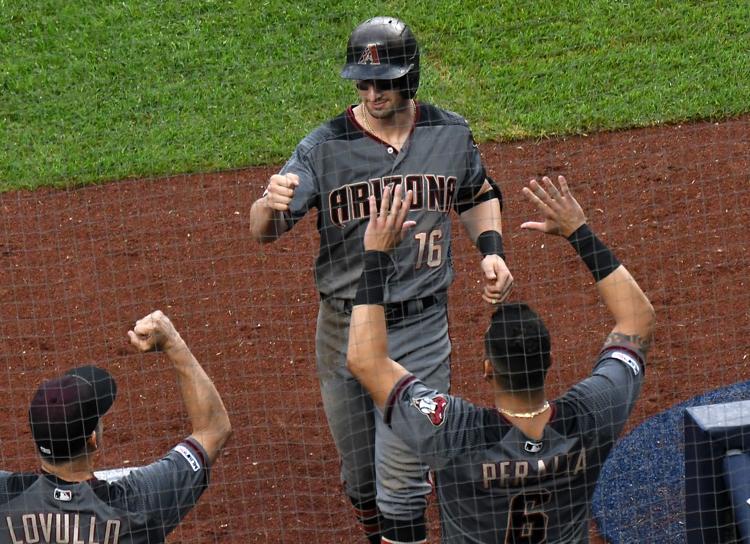 Tim Locastro 11.JPG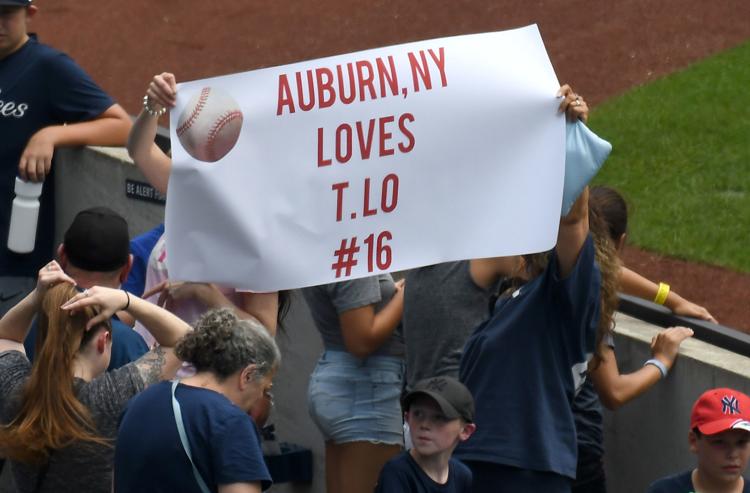 Tim Locastro 12.JPG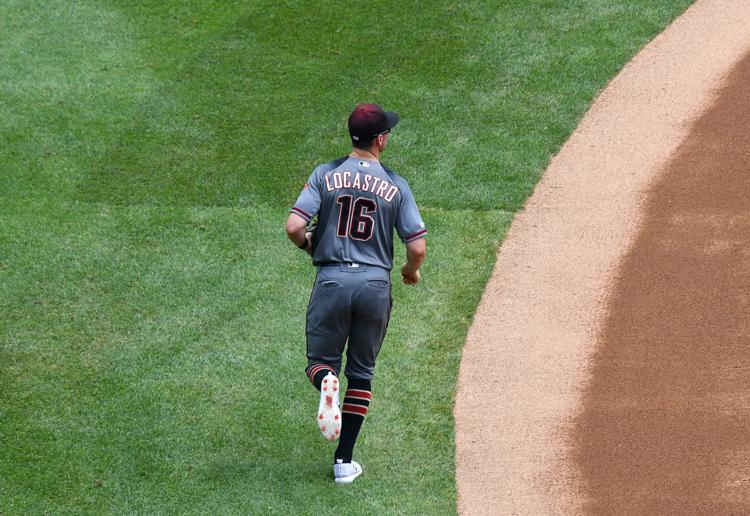 Tim Locastro 13.JPG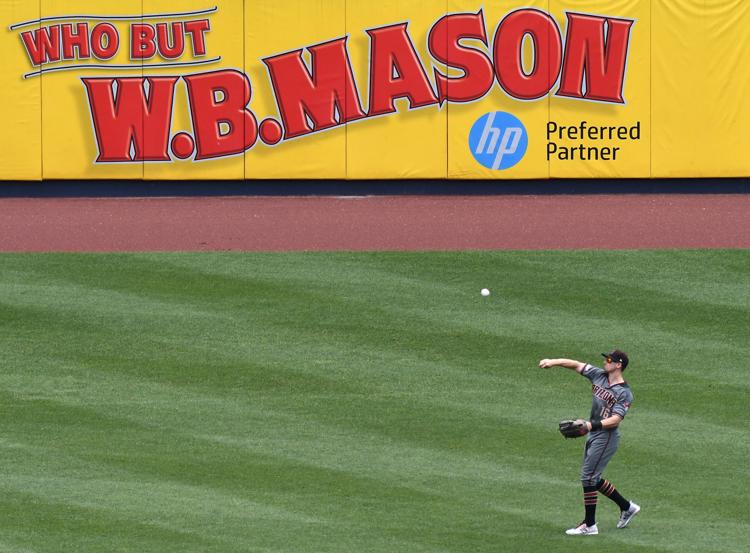 Tim Locastro 14.JPG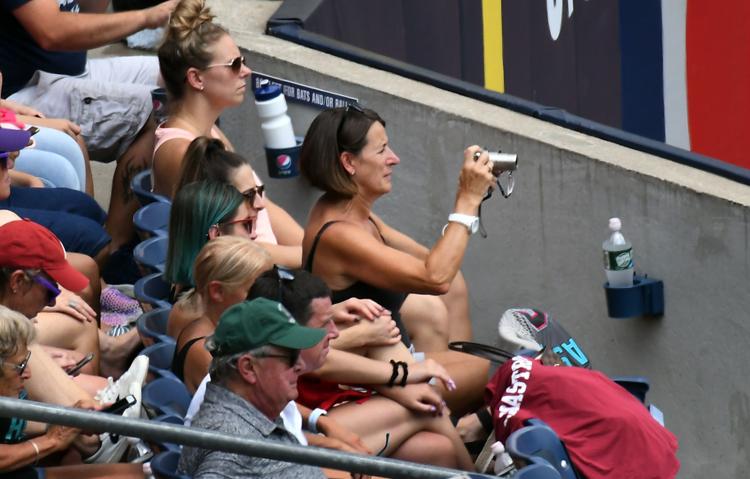 Tim Locastro 10.JPG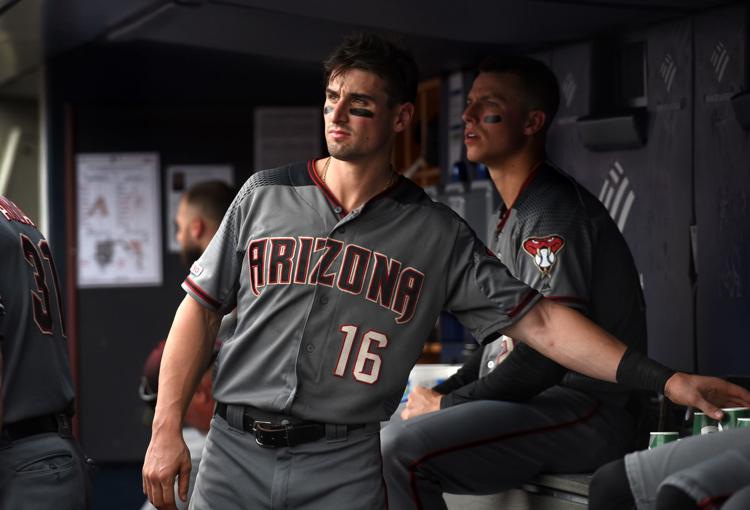 Tim Locastro 15.JPG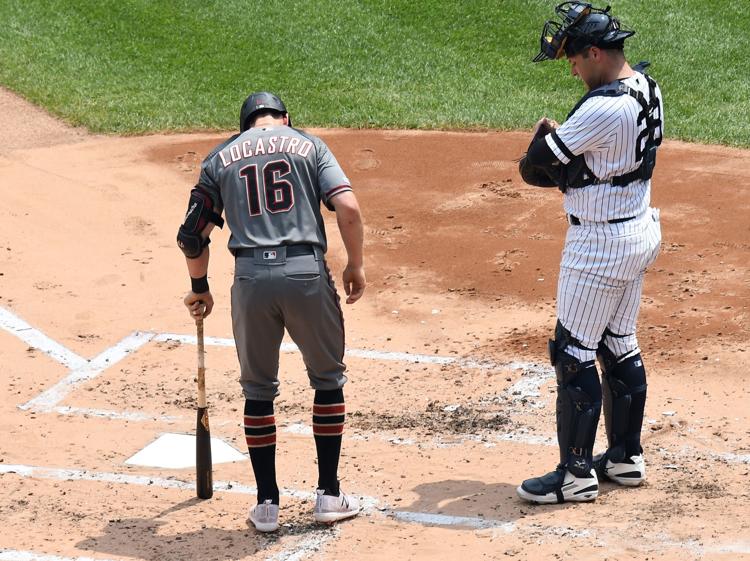 Tim Locastro 16.JPG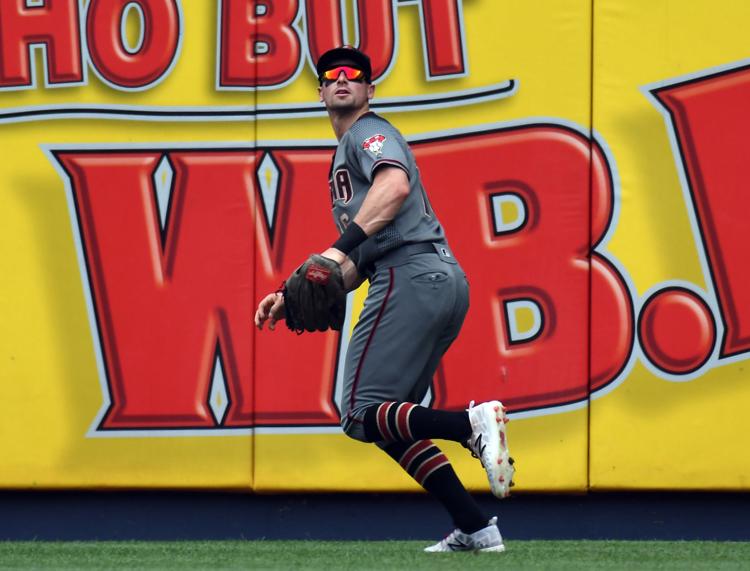 Tim Locastro 17.JPG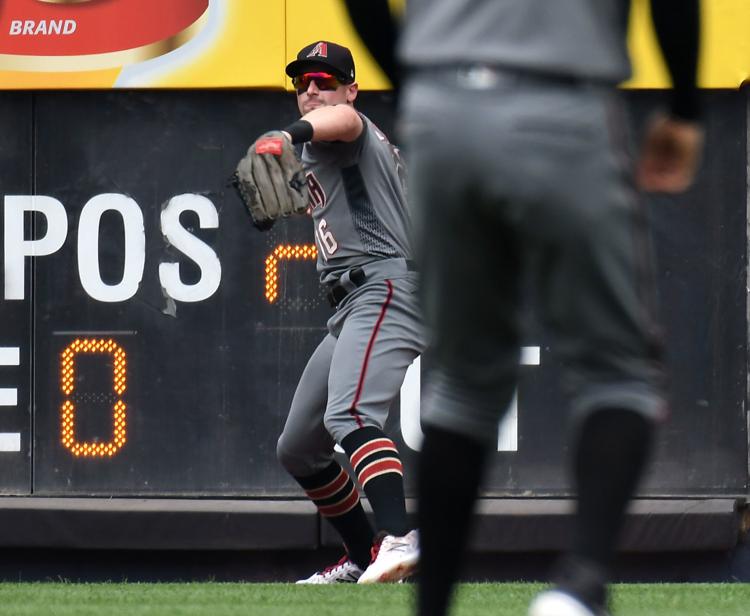 Tim Locastro 18.JPG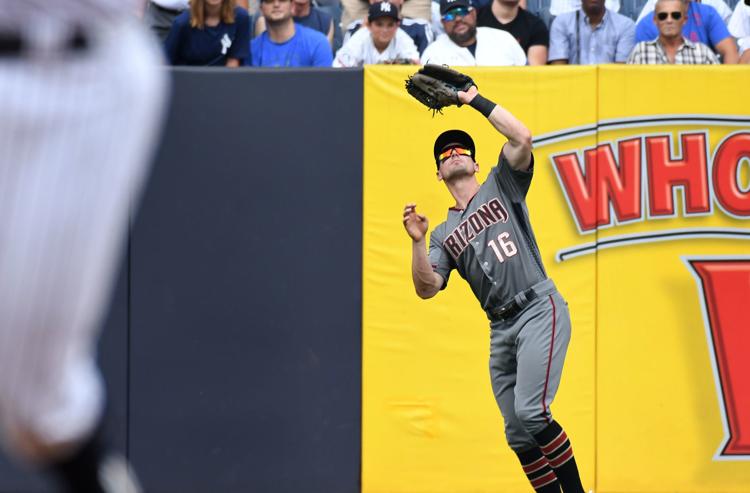 Tim Locastro 19.JPG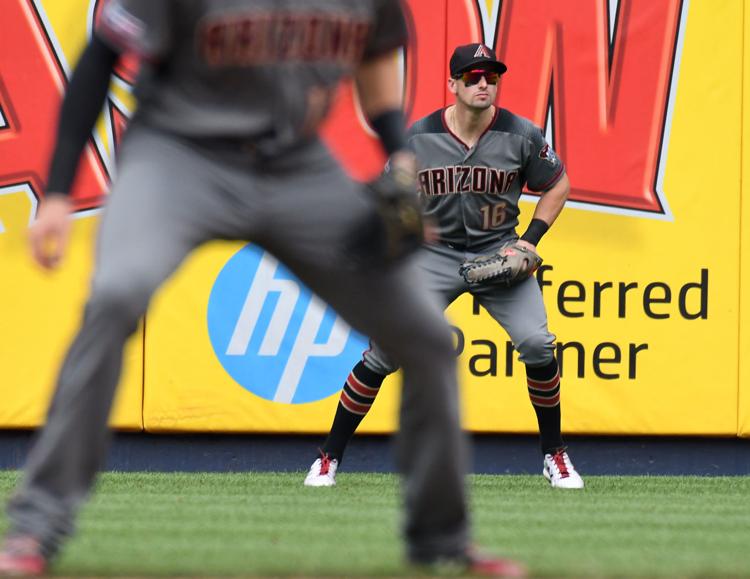 Tim Locastro 20.JPG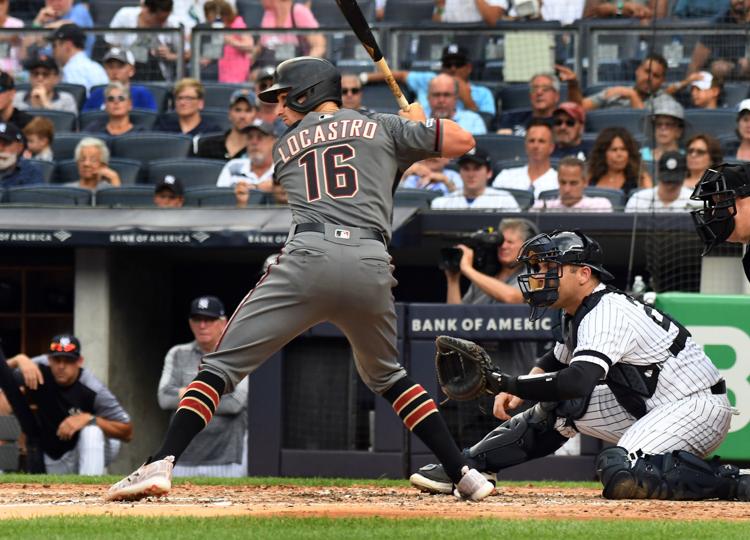 Tim Locastro 21.JPG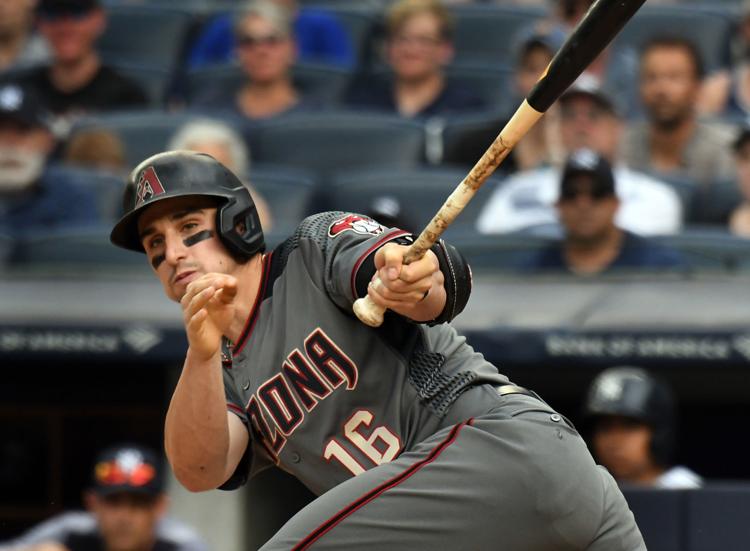 Tim Locastro 22.JPG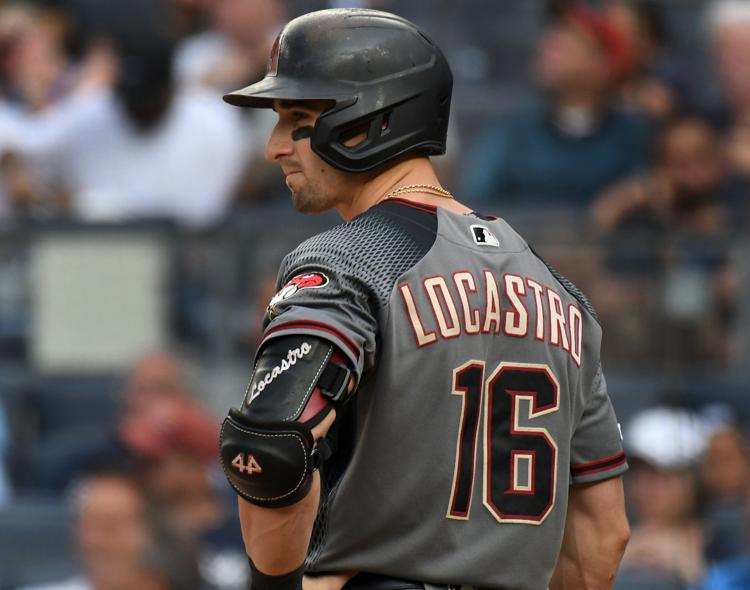 Tim Locastro 23.JPG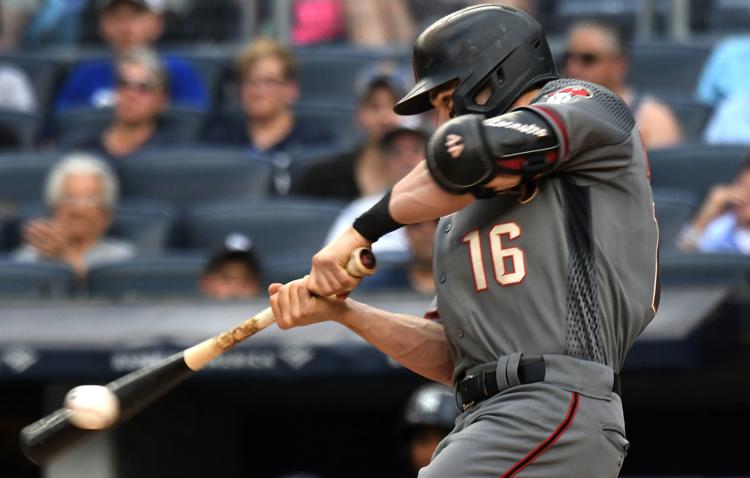 Tim Locastro 24.JPG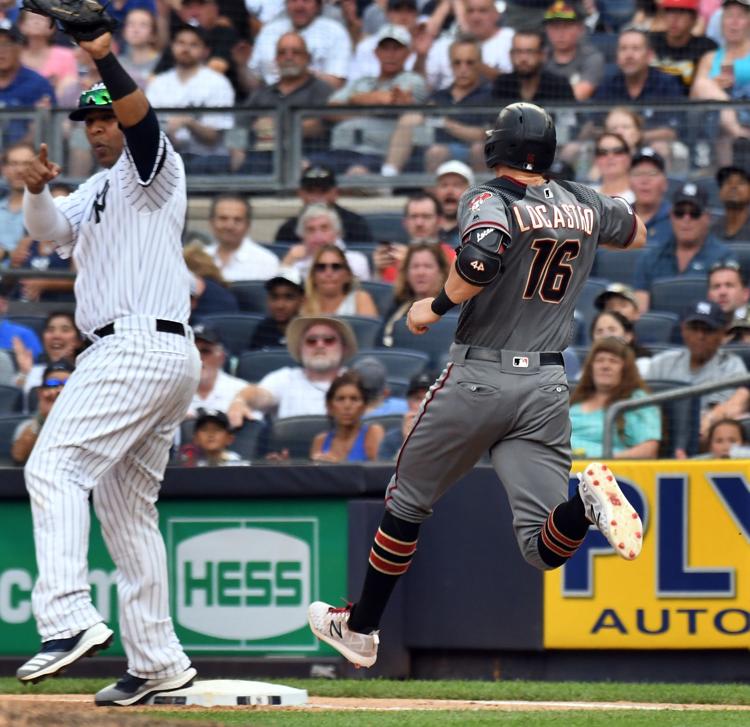 Tim Locastro 25.JPG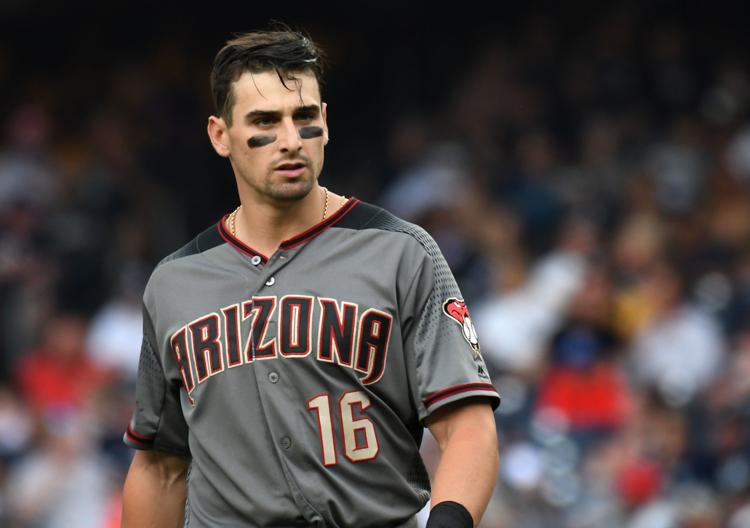 Tim Locastro 26.JPG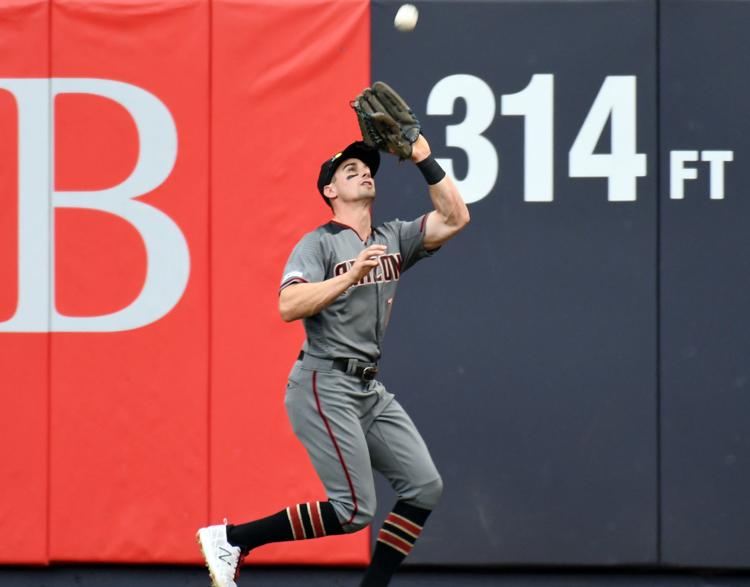 Tim Locastro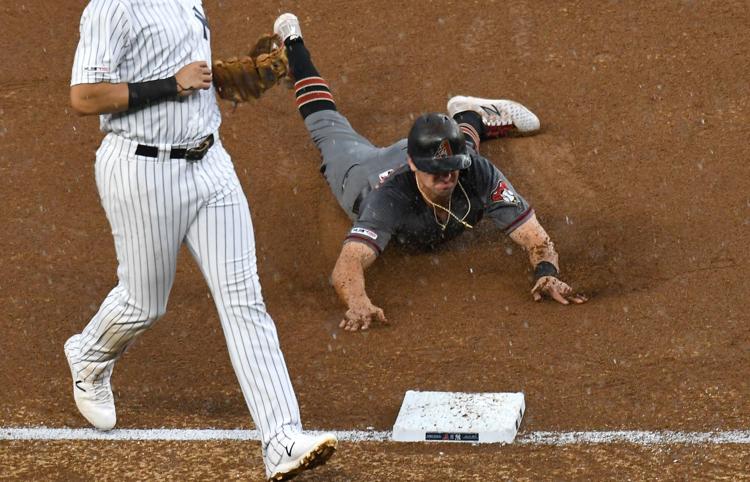 Tim Locastro 29.JPG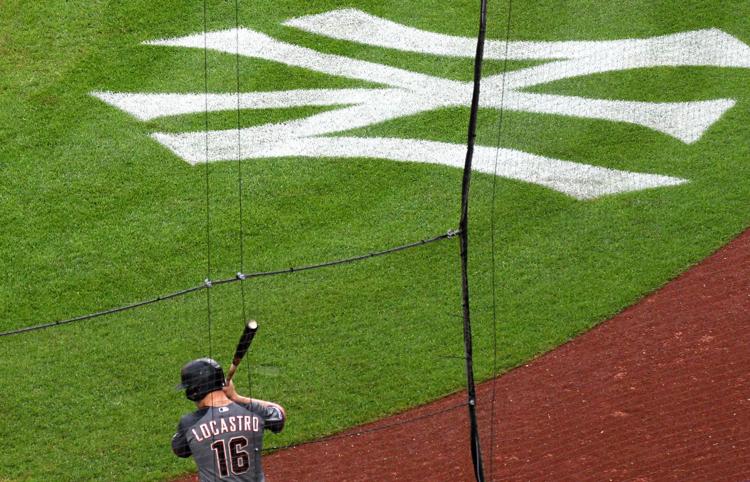 Tim Locastro 1.JPG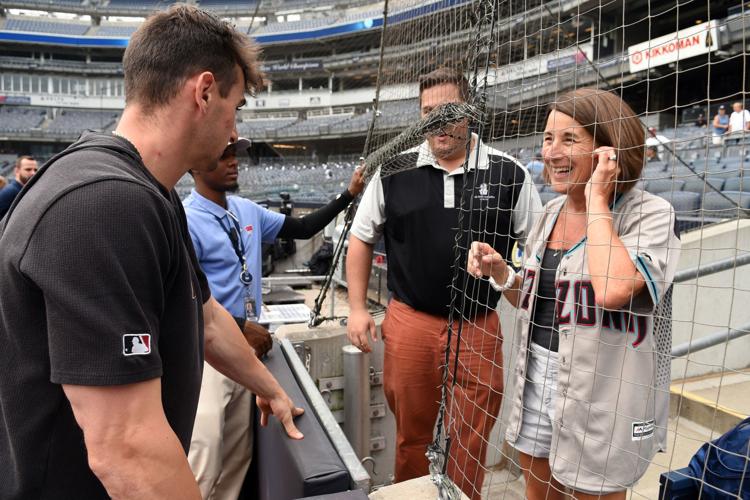 Tim Locastro 2.JPG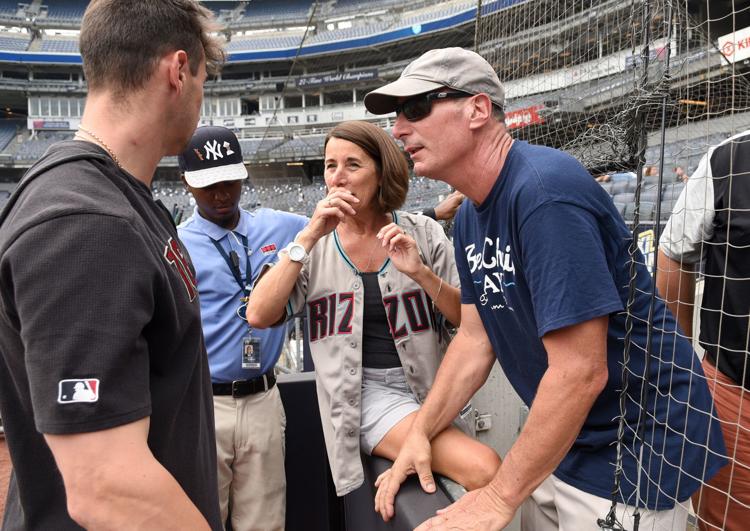 Tim Locastro 4.JPG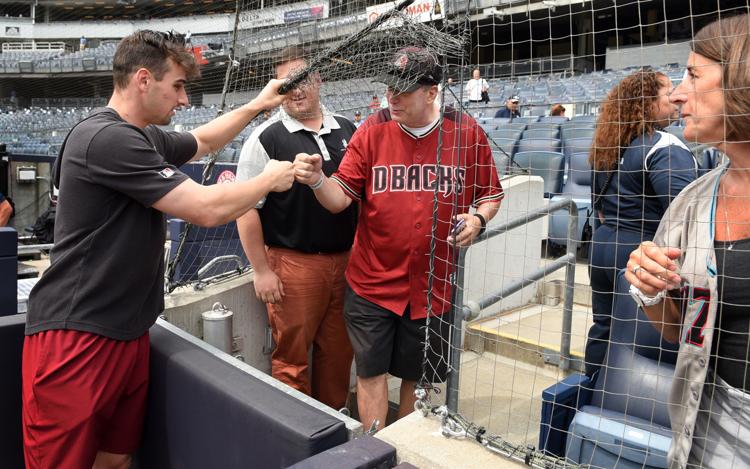 Tim Locastro 3.JPG