The Citizen's top 10 most-read stories of the week. 
Train strikes truck stuck on tracks in Cayuga County town of Mentz
Train traffic across central New York came to an abrupt halt Friday after a train struck a truck that had gotten hung up on the tracks in the Town of Mentz.
The accident happened at about 3:20 p.m. on North Main Street Road just north of the village of Port Byron.
The truck was heavily damaged, and the state Department of Environmental Conservation was called to handle a spill of about 25 gallons of diesel fuel and hydraulic fluid.
Eight train cars were reported to be off the rails, but none had overturned.
There were no reports of injuries.
The track, which runs across the state, is used by CSX for freight service, and Amtrak for passenger service.
Amtrak posted on Twitter Friday evening that the accident resulted in an eastbound train being stopped east of Rochester, with trains scheduled to depart from Syracuse, Albany and New York City being temporarily held.
The company later reported that the stopped eastbound train would be reversing to Rochester and that alternative transportation would be provided to passengers traveling between Rochester and Syracuse.
The crossing has been the site of several crashes, federal reports show. A Port Byron man was killed in March 2016 when he tried to drive across the tracks while the gates were down. Before that, there were three documented accidents at the North Main Street Road railroad crossing since 1977.
The most recent incident occurred in March 2015, when a vehicle was struck by a freight train. No one was injured.
In July 1990, a pedestrian was struck and killed by a freight train at the crossing.
Serenity now: New Auburn wellness center opens
At first, Robin Jackson began looking into holistic healing avenues to help her own family. Now, she's launched an Auburn business, Serenity Wellness, to share the healing she's found with others.
After a car accident, Jackson said, her youngest daughter had debilitating anxiety due to post-traumatic stress and a mild traumatic brain injury.
"It was like someone turned the light switch off on her personality," Jackson said. "She was physically here, but personality-wise wasn't."
Jackson described her daughter, 13 at the time of the accident, as a straight-A student, an outgoing "leader of the pack" type of child. But after the accident, she had a hard time trusting people. Counseling, chiropractic care and acupuncture weren't working. Jackson began homeschooling her daughter, and even joined a grief group herself to help cope with the loss of her daughter's personality.
It was then that Jackson began learning about "energy healing and holistic avenues." And now, Jackson said, reiki and cannabidiol (CBD) oils have transformed her daughter's life.
"To see how far she's come ... is amazing," said Jackson, who noted that her daughter, 18, will start attending culinary school in January. "As a mom, you want to be able to see your children flourish on (their) own. ... She's basically regained her life back."
Jackson has now been a reiki master for three years, certified in raindrop (essential oil) therapy for one year, and certified in aroma freedom technique for almost a year.
"I never intended to use (it) on others, just to help my own children," Jackson said. "I decided it was time to start sharing with others (that) there are so many options other than western medication."
On Sept. 28, Serenity Wellness hosted a grand opening and Jackson began sharing what she's learned through her family's journey with the community.
"I left with a very full heart," she said of the grand opening, adding that people offered a lot of positive feedback. "I definitely made the right decision in offering this to the community."
While Serenity Wellness has limited retail hours — 11 a.m. to 6 p.m. Thursdays and Fridays, and 10 a.m. to 2 p.m. Saturdays — people can also schedule appointments throughout the week for reiki, essential oil therapy, aroma freedom technique, life couching and BioMat sessions.
Jackson said that in most cases, people who come in for natural healing products or a healing session will already be "below the wellness line." Once Jackson finds out what a customer's ailments are, the types of healing sessions will be based on both their treatment needs and their comfort level, she said, explaining that a lot of people may not yet be familiar with these forms of healing. 
"A lot of these have the end result to heal the body and rejuvenate it ... (they) help people not just on a physical level, but on an emotional level," Jackson said.
She explained that aroma freedom technique largely uses essential oils and breathing techniques.
"Breathing techniques used with essential oils literally dissolve the bad memories," Jackson said, and replace them with a "positive affirmation" instead: "It can help someone get through trauma without reliving it."
Jackson said reiki, a healing technique that channels energy by touch to activate the natural healing process in someone's body, allows someone "to go into a deep state of relaxation" and helps re-balance their body and reduce stress. 
BioMats, Jackson explained, "can help with anything from overall wellness to boosting the immune system" by combining gemstones, infrared and negative ions in a mat on which people lie. The length of the session and heat of the mat will depend on a person's ailments, she said. While it's good for overall wellness, she added, it's especially helpful for people going through chronic illnesses such as Lyme disease, multiple sclerosis or Parkinson's disease.
Jackson explained that while western treatments like therapy can treat people emotionally, and physicians treat them physically, the treatment of the physical and emotional are always separate. But healing sessions at Serenity Wellness work at "connecting all the pieces" by joining the mind, body and soul together. Jackson said the goal of the sessions, as well as her business, is to help people feel their best and realize there are other options available.
Serenity Wellness' retail space, formerly a dance studio, has faux wood flooring and clean white walls with minimal artwork. 
"I did look at other places, but they didn't have the energy this place had," Jackson said, adding it was the first space she saw. As reflected by the name, she wanted a place where people could walk in and "feel at peace," finding themselves wrapped up in a "very relaxing, comforting atmosphere."
Jackson said Serenity Wellness is a family business, as her husband, Tyrone, and her two daughters have helped it reach fruition. It also would not be possible, she said, without her team and business partners. 
Crystal Pilat of Crystal Clear Life Coaching offers sessions by appointment, which Jackson said is a "perfect fit" with the other healing sessions she offers. Vin Gleason, who is a certified CBD distributor, also leads an illness support group at 6 p.m. Wednesdays.
In November, Serenity Wellness will have a calendar available detailing additional events, such as classes and workshops on essential and CBD oils, nutrition, guided meditation and yoga. Jackson said her own reiki master, Amy D'Angelo, will also offer energy healing and reiki certification classes. 
"If I can make one person feel better every day, I feel I am achieving my goals," Jackson said.
Penny's playground: Cayuga County farm a Halloween hit
What began as a humble pumpkin patch has become a 50-acre Halloween party in Union Springs.
Open weekends through Oct. 28, Penny's Country Farm offers a corn maze, a haunted trail and a western town complete with a saloon, sheriff's office and blacksmith shop, among other attractions.
The farm is owned and operated by Tom and Penny Minnoe, who also own Auburn Medical Transport Co. They've lived on the 53-acre Union Springs property for 25 years, and built their home there.
But since opening a U-pick pumpkin patch there 11 years ago, the Minnoes haven't stopped building. They now spend most of their weekends maintaining the Halloween attractions on their property, or adding new ones. And for the six weekends leading up to the holiday, the farm is "out-of-control crowded" with families and a staff of 12 the Minnoes hire to cook, direct cars and more, Tom said.
"We had no idea it would morph into this thing that's going on now," he said. "Every year it seems like we've gotten bigger and more diversified."
Tom said many of the Halloween attractions at Penny's Country Farm were suggested by visitors. That includes the 5-acre corn maze, which the Minnoes opened about eight years ago. Tom said they devise the maze to be as challenging as possible, so they have staffers who've memorized it ready to "fish out" the people who inevitably get lost inside. There's also a smaller children's maze that takes the shape of a square or oval. And, in a bit of a gag, there's a "grandpa's corn maze" next to the large one — but it simply consists of a bench where families can take pictures, Tom said.
All of the farm's Halloween attractions are family-friendly, Tom said. Even the Spook Woods, a haunted trail, is toned down for younger eyes. The five-minute daytime walk through the woods features skeletons hung on the trees and other mildly frightful sights, but "no one's going to jump out at you," Tom said.
From haunted houses to costumed carousing, frightful fundraisers to eerie education, here are all the Halloween events we know are happening i…
Children who still want to avoid the trail have plenty of other options at Penny's. There's a pirate's cove playground with ships, as well as bounce houses. There's a live animal area, Billy Goat Mountain, with mini donkeys and horses, chickens, alpacas and turkeys, plus baby goats in another barn. One of the horses, Sparkles, is dressed as a unicorn, Tom said. There's also the Boo Train, a children's barrel ride, as well as wagon rides, which last about 10 minutes. And most ages can fire the pumpkin cannon, which "just rocks" gourds about a quarter of a mile, Tom said.
But the most popular attraction at Penny's Country Farm — and the subject of Tom's most enthusiastic talk — is its western town. Titled Tombstone, it has a saloon, sheriff's office, church, general store, water tower and new blacksmith's shop. The decorated wooden structures can fit more than a dozen people each, Tom said, and the saloon, which sells snacks, is two stories.
It's the Minnoes and their staff, however, who make Tombstone come alive. Cowboys have gunfights at the O.K. Corral, and Grandpa Gus performs music shows in the saloon from 10 a.m. to 5 p.m. every weekend. He encourages children to grab a guitar, fiddle or bass and play along in what Tom called "a petting zoo for instruments." There's also a cowboy show where Billy Bob comes to town and robs Miss Kitty. Children can then help Grandpa Gus catch the bandit by saying "one-two-achoo" to stop him from sneezing. And once Billy Bob goes in the slammer at the sheriff's office, children can tease him as he pleads for them to give him the key, Tom said. Even those aboard the farm's wagon rides might find themselves being "robbed" and becoming part of the story, he added.
Tom, whose father performed country music as Tim Minnoe and the Silver Spur Band, said a hotel is the next addition to the town.
"The kids just love it," he said. "It's a pumpkin patch with a little western twinge." 
Penny's Country Farm 1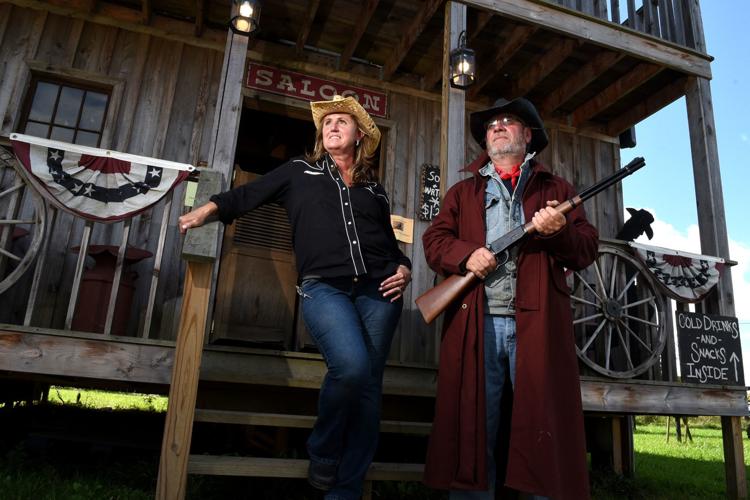 Penny's Country Farm 2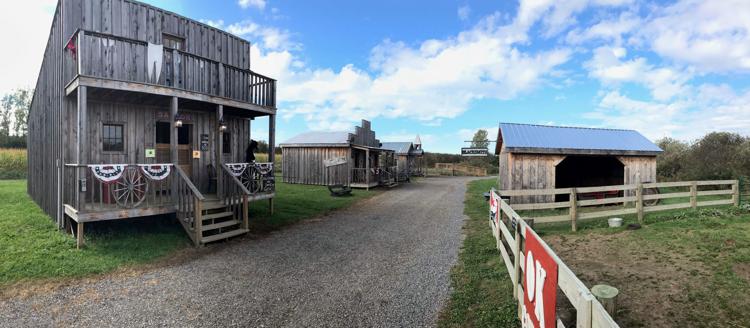 Penny's Country Farm 3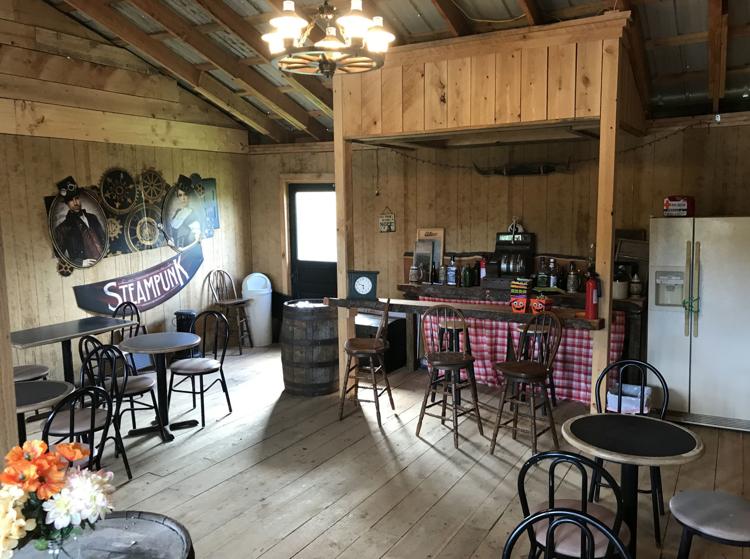 Penny's Country Farm 4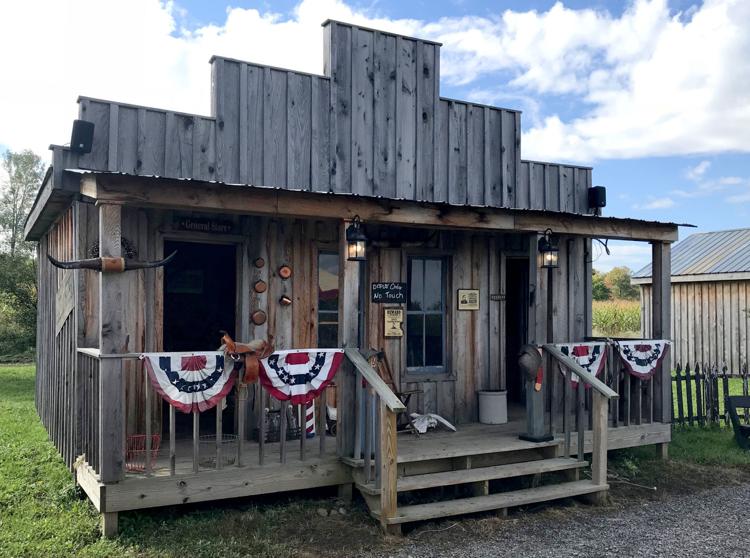 Penny's Country Farm 5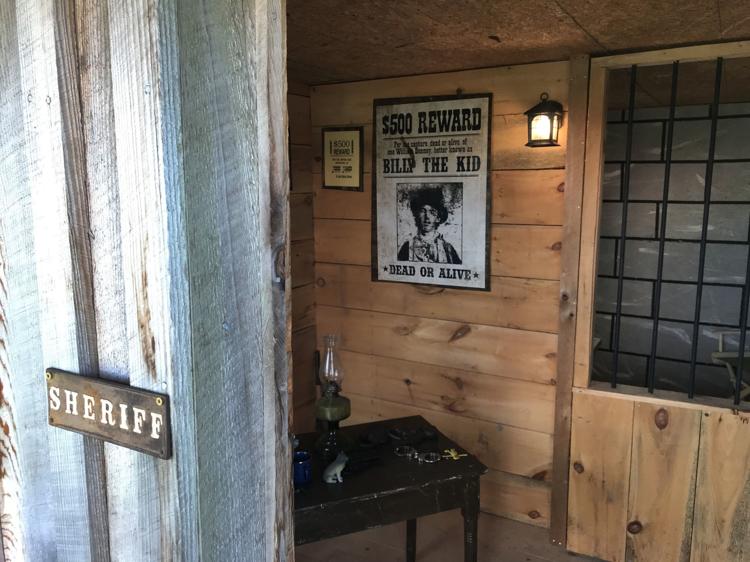 Penny's Country Farm 6
Penny's Country Farm 7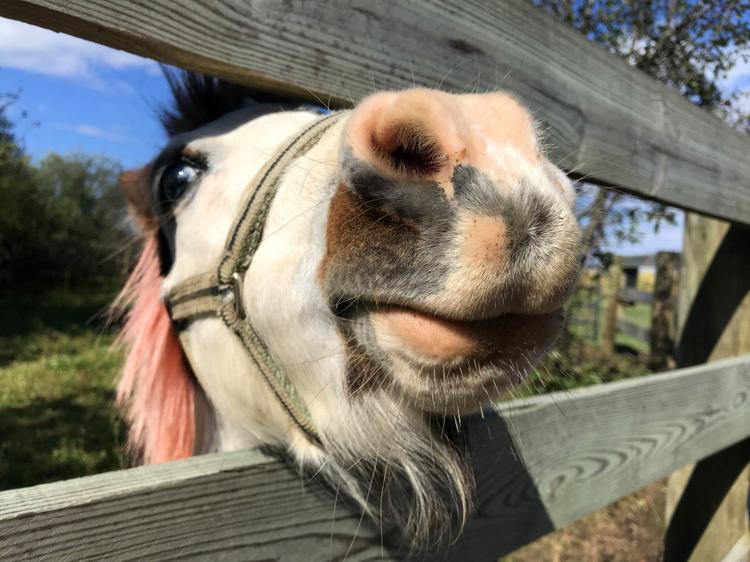 Penny's Country Farm 8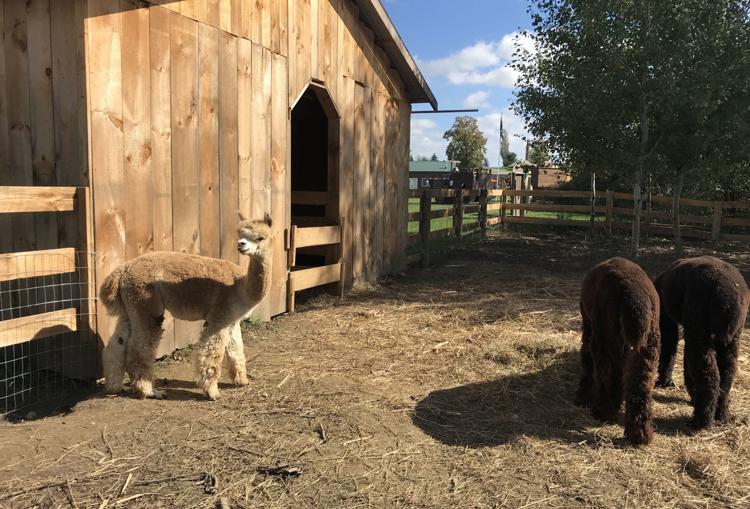 Penny's Country Farm 9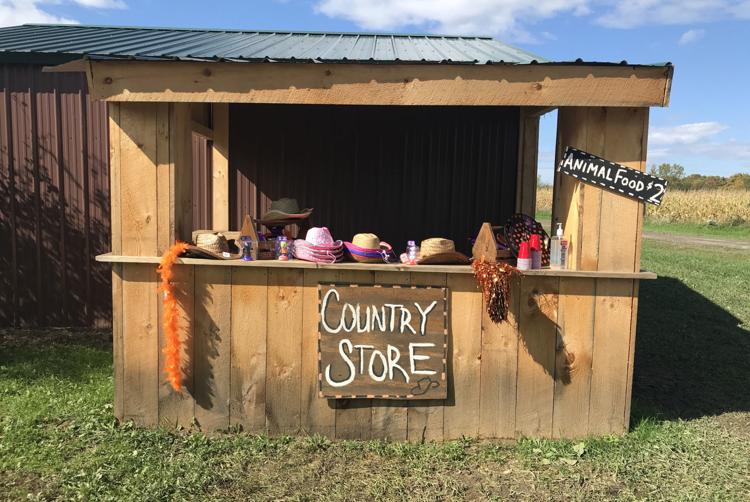 Penny's Country Farm 10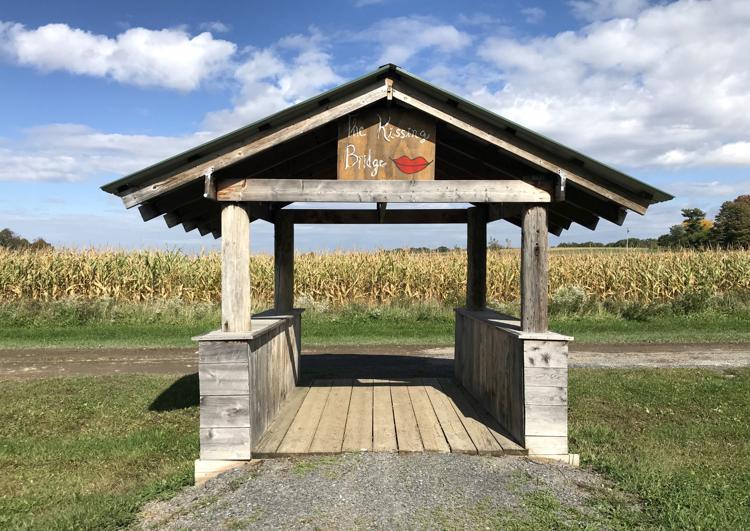 Penny's Country Farm 11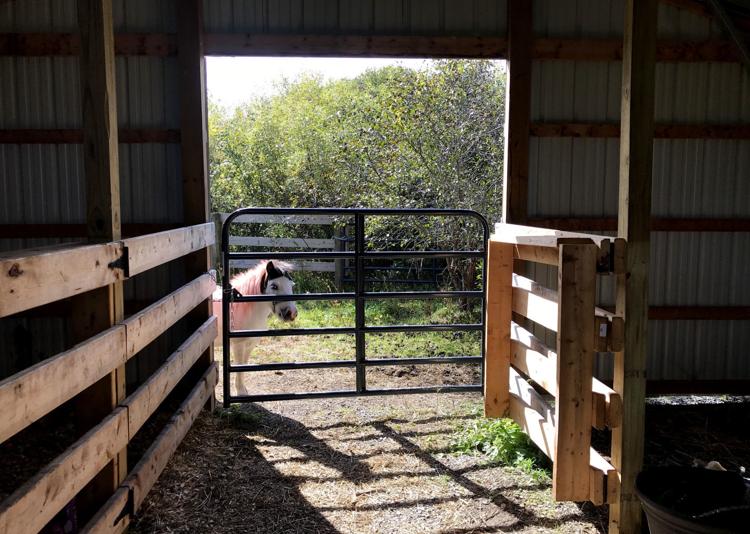 Penny's Country Farm 12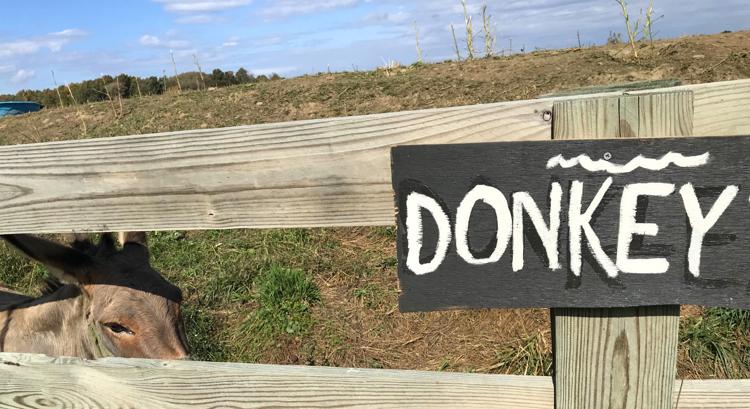 Penny's Country Farm 13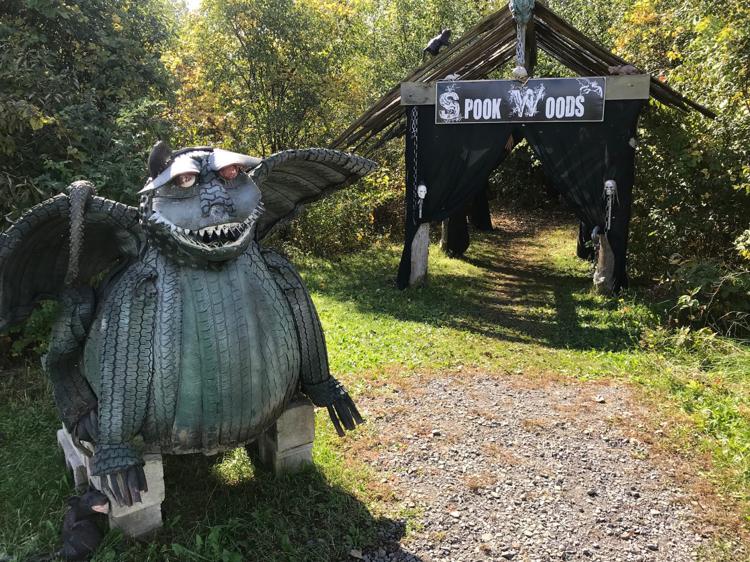 Penny's Country Farm 14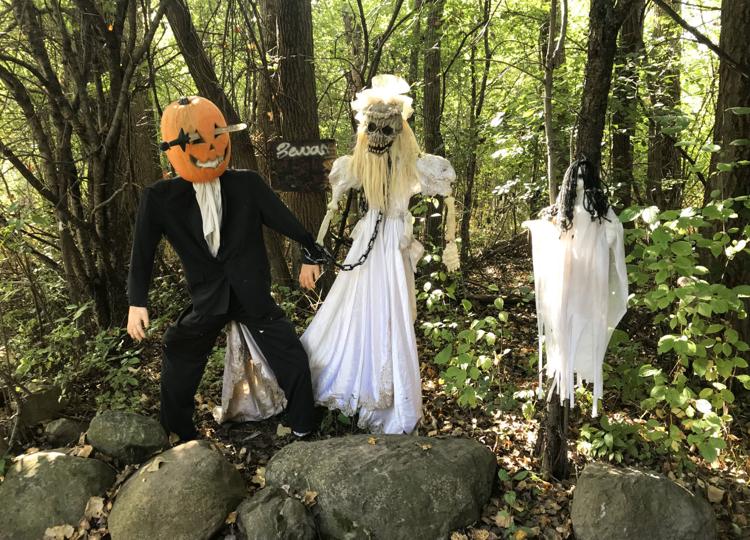 Penny's Country Farm 15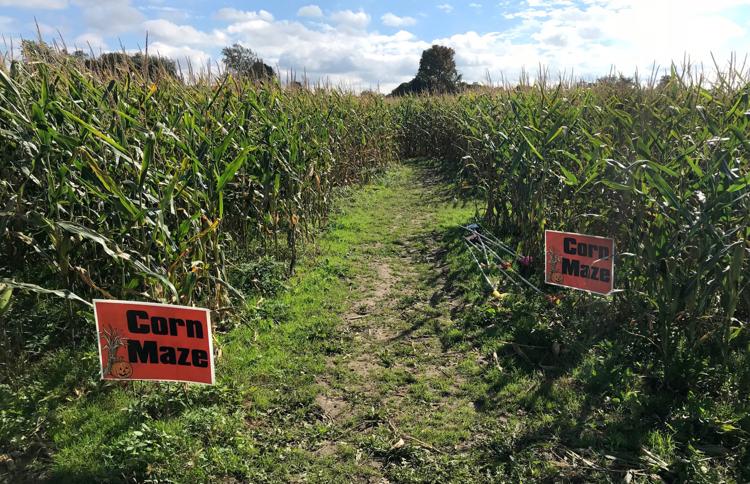 Penny's Country Farm 16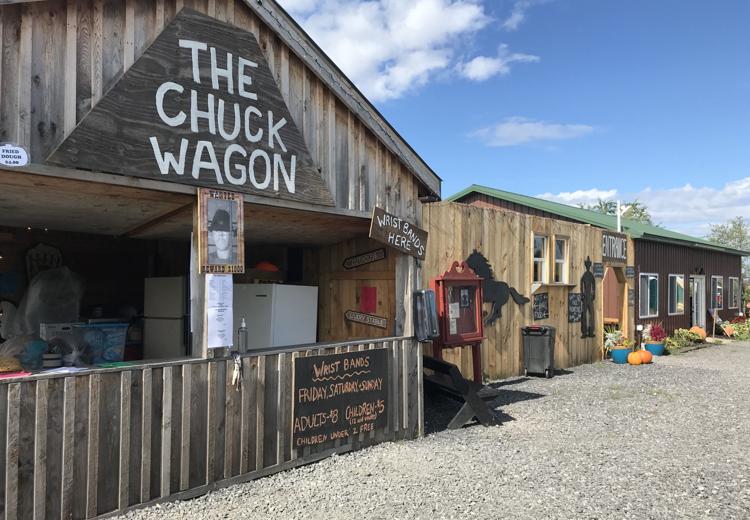 Penny's Country Farm 17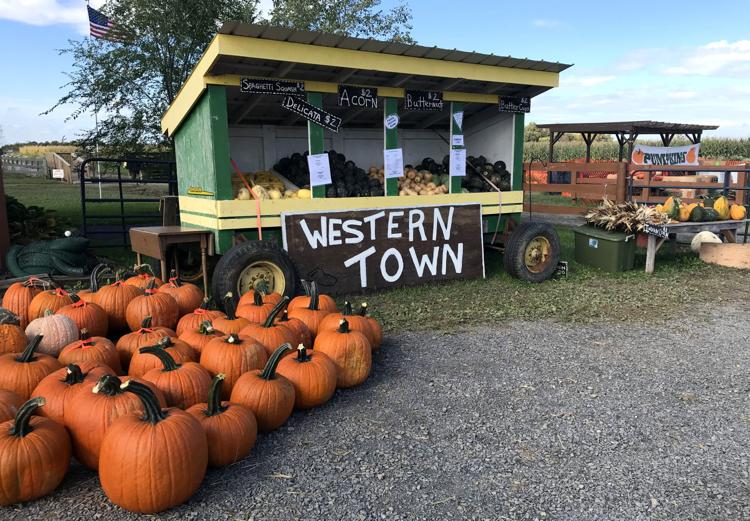 Penny's Country Farm 18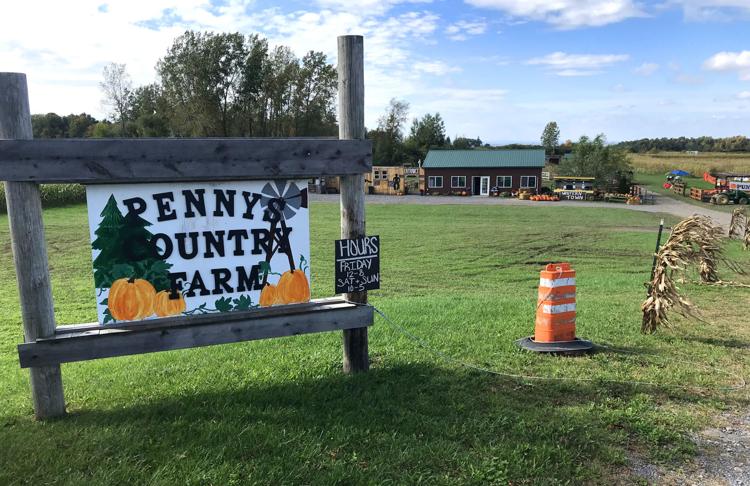 Melrose Farm owner has 'no intentions' of letting workers continue to live in condemned housing
OWASCO — The owner of Melrose Farm was back in Owasco Town Court Monday night with a decision on what he plans to do with a structure he was using to illegally house workers on his farm. 
Joe Tidd told Justice Mark DiVietro that since his last court appearance on Sept. 24, he has "totally gutted" the workers' housing building. During his last court appearance, DiVietro told Tidd he had two weeks to decide whether he wanted to bring the building up to code or tear it down. 
"There are no sinks, there are no toilets, there are no showers, there are no kitchen sinks, counters," Tidd said. "There's absolutely nothing in it." 
In February, Tidd was cited by the town of Owasco for violating building codes and failing to obtain a certificate of occupancy for the structure. As a result, the town issued a cease and desist order for the property. Tidd did not comply with the town's order to bring the building up to code and continued to house workers in the building. He was caught housing workers by Owasco code enforcement officer J. Patrick Doyle in September and as a result, Doyle condemned the property and Tidd was ordered to appear in court. 
Now, Tidd said he wants to leave the building up to use it to store dry goods for his farm. 
"I have no intentions of trying to make that pass code for human living," Tidd said. 
Tidd said he intends to keep electricity running in the building for lighting. Attorney Andrew Leja, who the town hired to represent it for this case, told Tidd he must get his electrical system inspected to make sure it's up to code. 
"Not a problem," Tidd said. 
DiVietro said Tidd's plan going forward is fine and he has the right to leave the building up as long as no one lives in it. 
DiVietro issued Tidd another court date for 6 p.m. Oct. 22. In the meantime, the judge said Doyle will be stopping by the property to make sure Tidd is doing with it what he says he plans to. 
Moving forward, DiVietro said he will decide what sort of fines to impose on Tidd, since he did violate multiple town orders. He did not indicate when he would make a decision on how much Tidd owes. DiVietro said the fines could be as high as $54,000, but likely won't impose a penalty that high as long as Tidd continues to do what the judge asks of him. 
"I'm not here to crucify you," DiVietro told Tidd. "I'm making sure you're doing the right thing."
"I have no intentions of rocking the boat," Tidd replied.
Tidd is also being investigated by the Cayuga County Health Department and state Department of Environmental Conservation for other violations. 
The health department previously cited Tidd for not having an appropriate septic system and he is expected to be summoned to a board of health hearing to discuss the matter. Director of Environmental Health Eileen O'Connor could not be reached Monday for an update on the health department's investigation. 
Additionally, the DEC is "pursuing" Tidd for violating clean water regulations. 
Farm Workers 1.JPG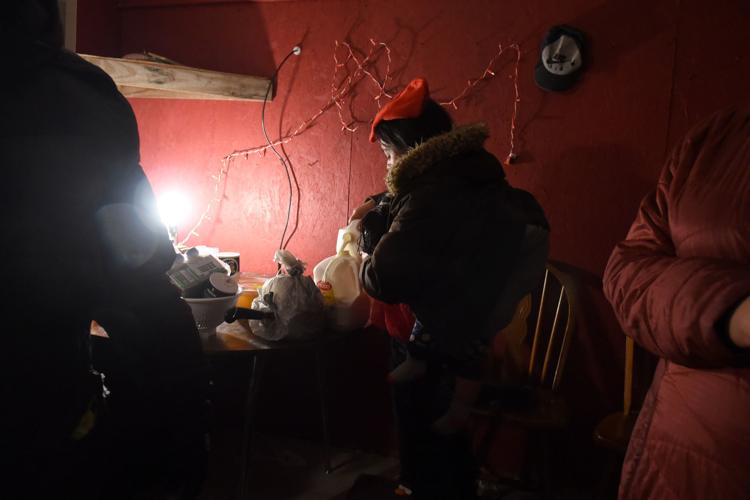 Farm Workers 10.JPG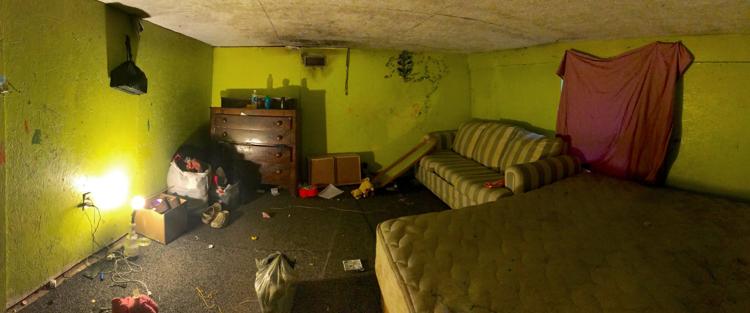 Farm
Farm Workers 2.JPG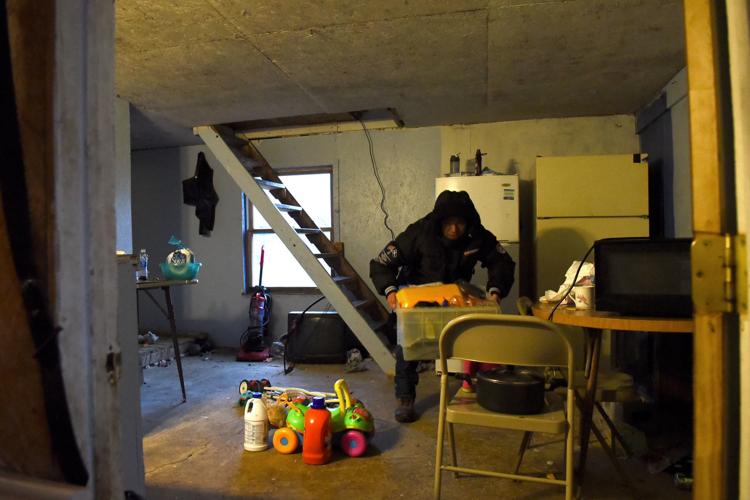 Farm Workers 16.JPG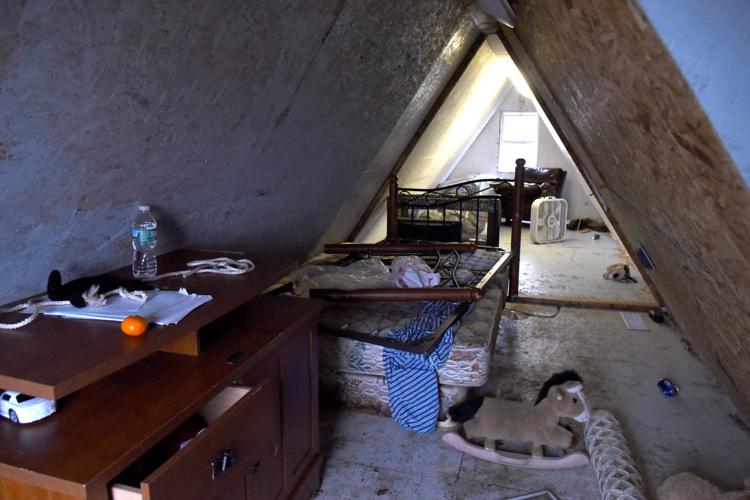 Farm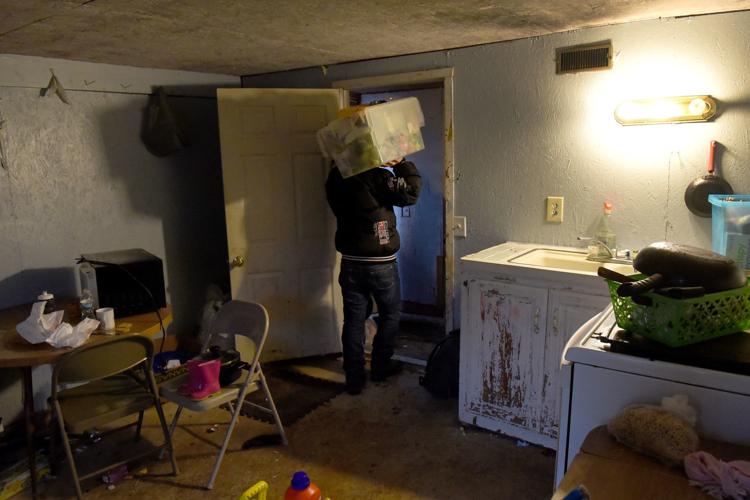 Farm Workers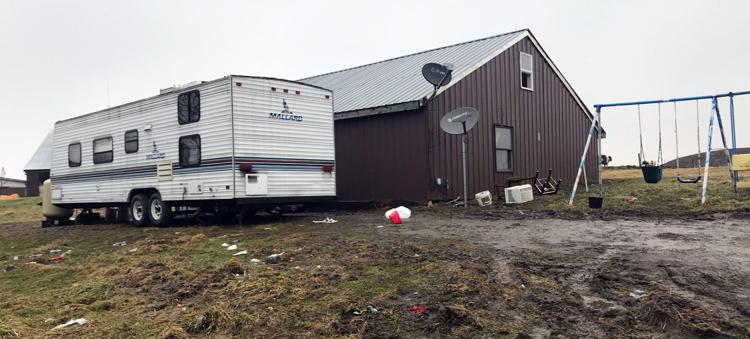 Farm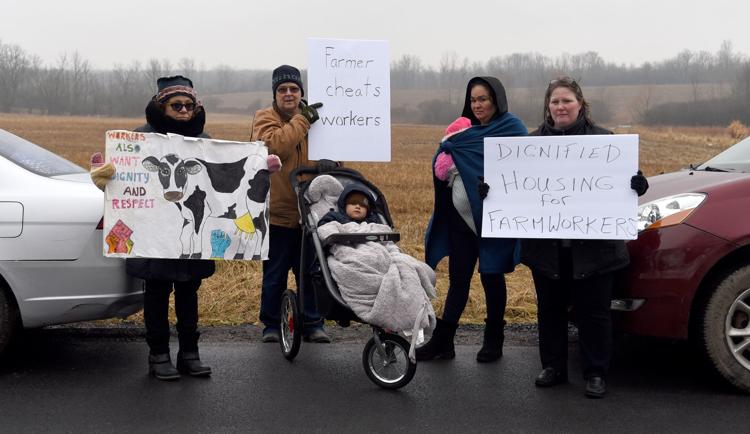 Farm Workers 6.JPG

Farm Workers 7.JPG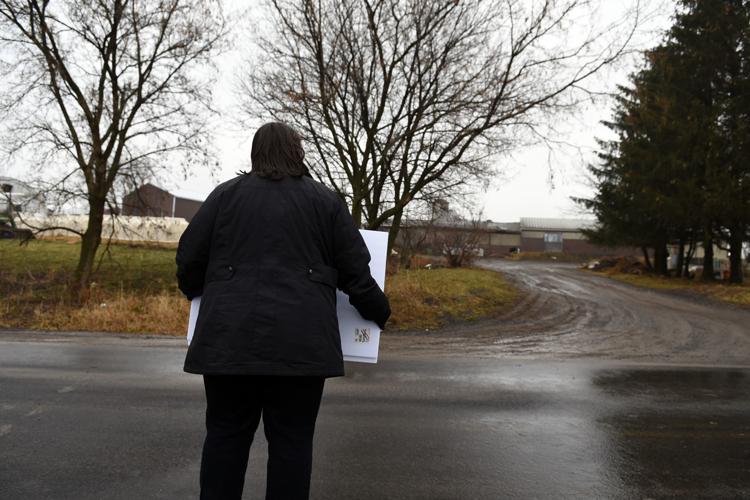 Farm Workers 20.JPG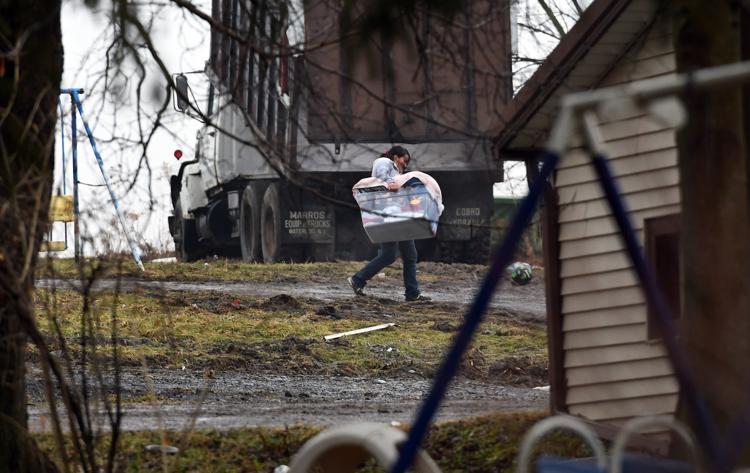 Farm Workers 21.JPG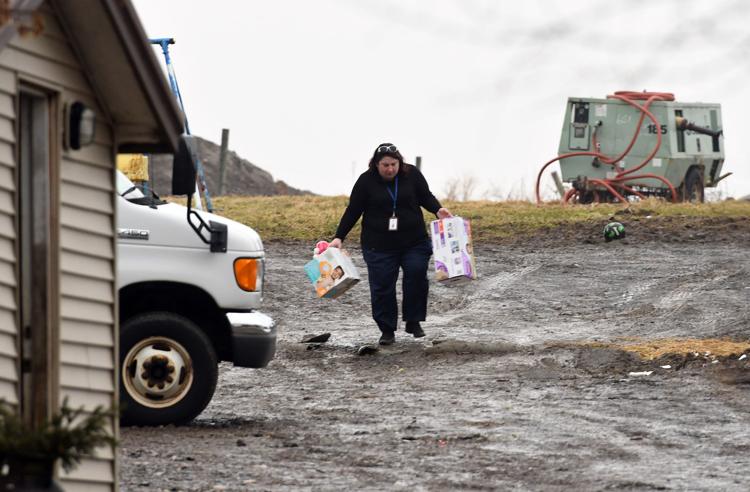 Farm Workers 22.JPG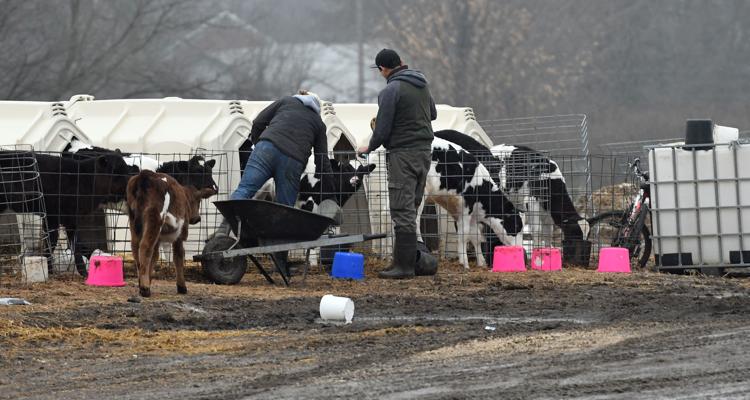 Farm Workers 8.JPG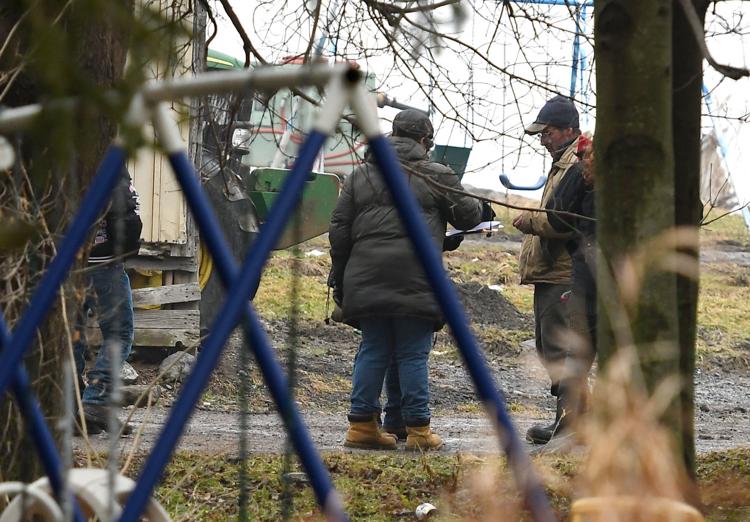 Farm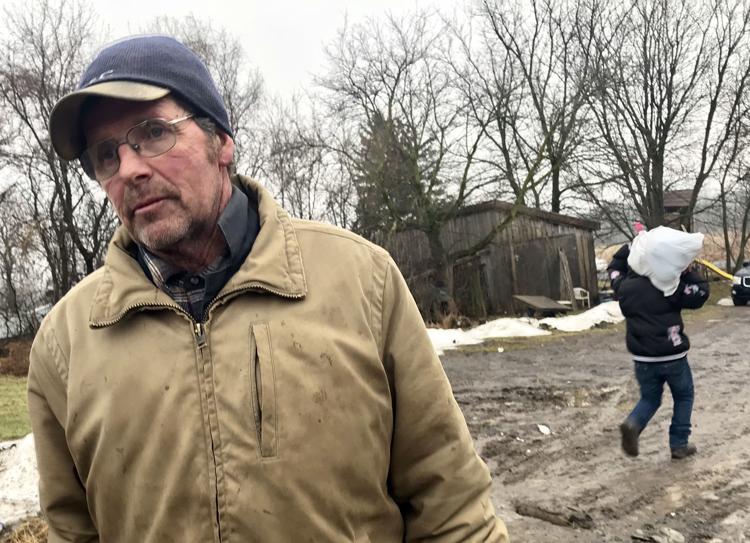 Farm Workers 11.JPG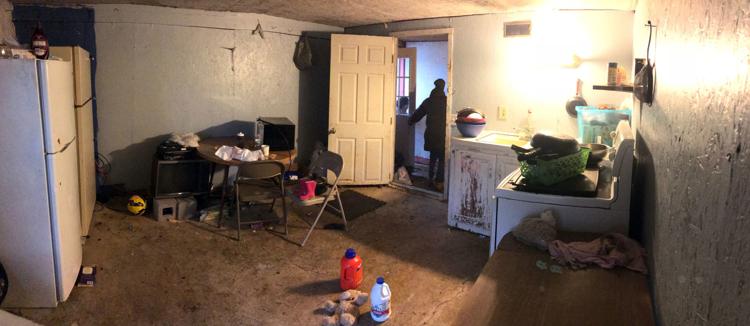 Farm Workers 23.JPG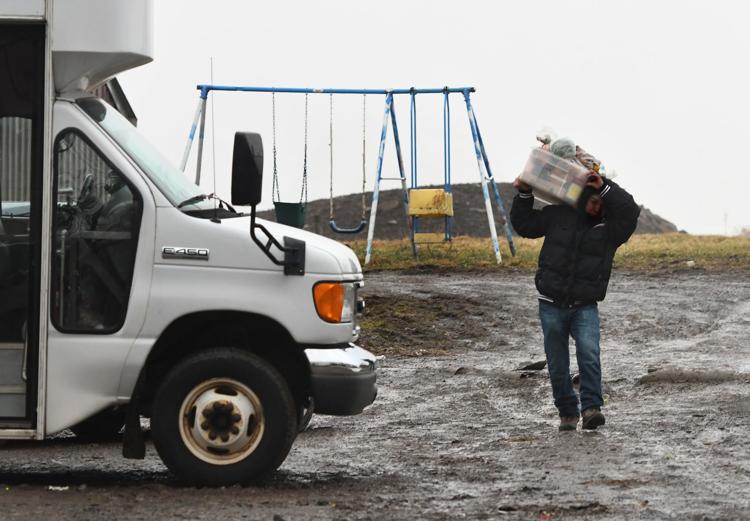 Farm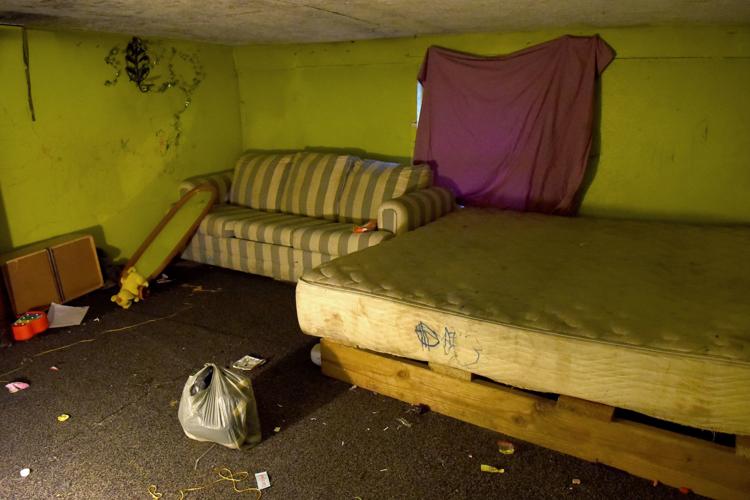 Farm Workers 13.JPG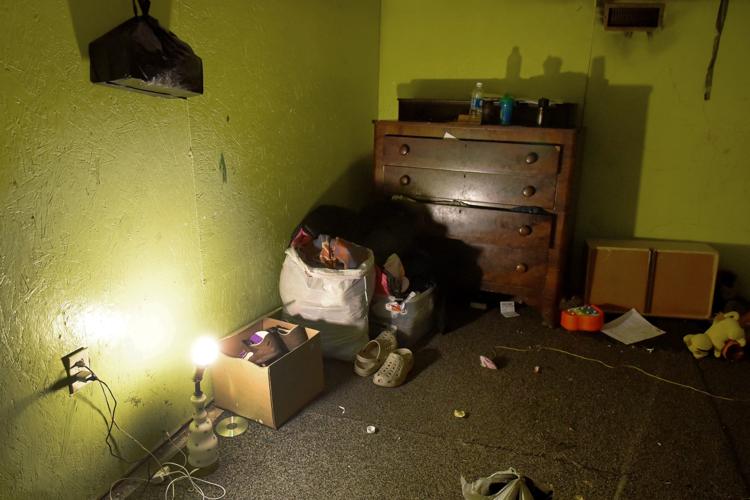 Farm Workers 14.JPG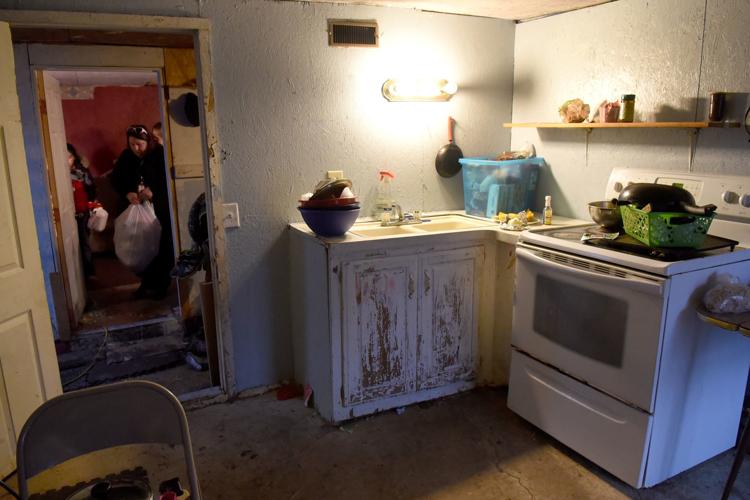 Farm Workers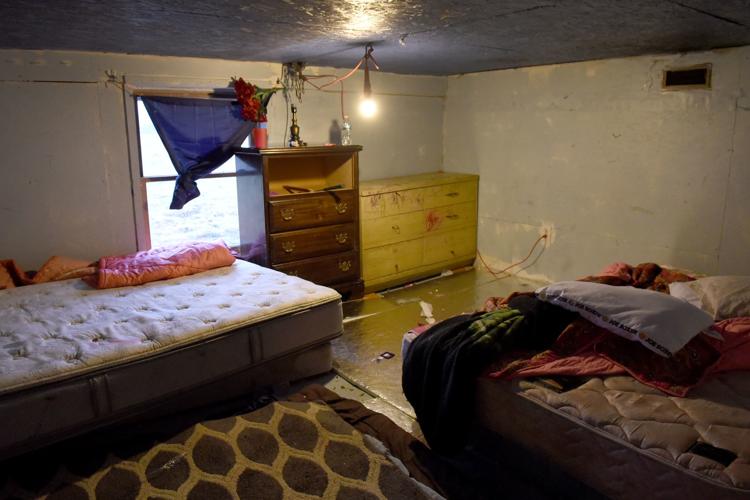 Farm Workers 18.JPG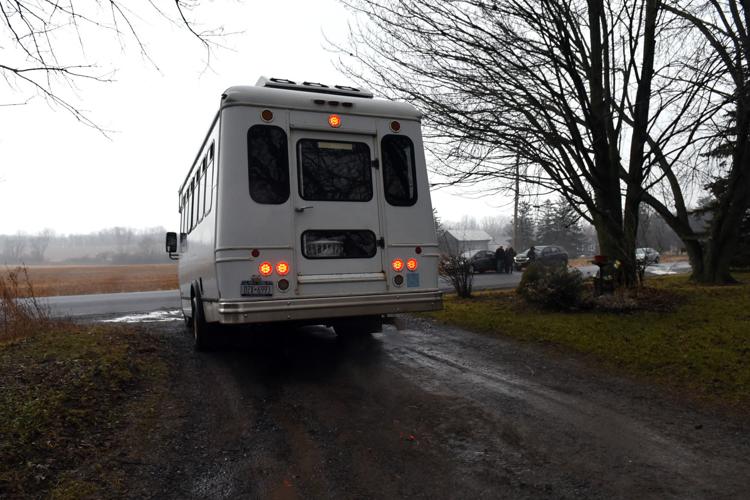 Farm Workers 19.JPG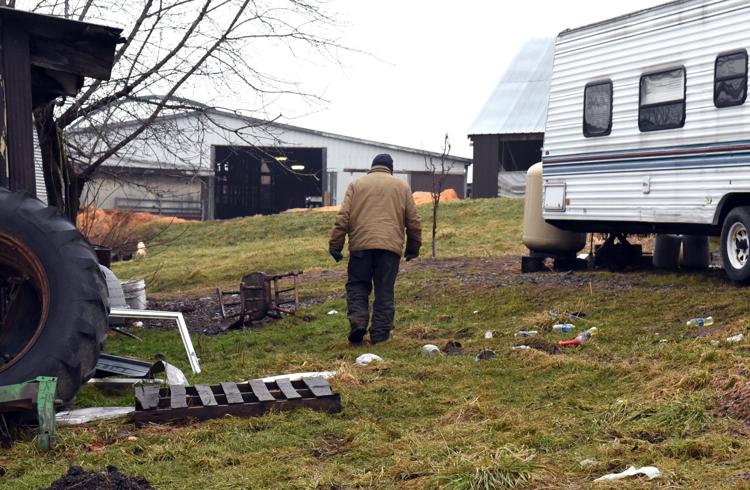 Moravia resident one of 20 victims in deadly limo crash
State police have identified a Moravia resident as one of the victims in a weekend limousine crash in Schoharie that killed 20 people.
In an official list of victims, state police identified Brian Hough, 46, a Moravia resident and SUNY Oswego professor, along with his father-in-law, James Schnurr, 70, of Kerhonkson, as two of the 20 victims in the Oct. 6. crash.
Hough, an assistant professor of geology at the State University of New York at Oswego, and his father-in-law were the two pedestrians killed in the crash, according to Facebook posts by relatives and media reports.
SUNY Oswego's statement said Hough arrived on campus in 2016 as a visiting professor. SUNY Oswego President Deborah Stanley called Hough "a dedicated faculty member who inspired his students to learn and understand at a deep level, and whose contributions were often sought by his colleagues."
In addition to SUNY Oswego, Hough also taught as an adjunct professor in chemistry at Wells College in 2016, according to a college spokesperson, who declined to comment further out of respect for the family's privacy. 
Hough's wife, Jackie Schnurr, also works at the college as both a professor of biology and environmental science and as faculty athletics representative, according to her profile on the school's website.
A gofundme online fundraising page has also been set up by Hough's family with the stated goal of helping Schnurr and their son Benny "continue to strive for their dreams and future."
"Dreams.. Hopes.. Wishes.. is what comes to mind for Jackie and Benny while putting this benefit together. October 6, 2018 will never be the same as it changed our family's life forever. Our family is completely devastated with the loss of Brian Hough, a husband, father, son, uncle, friend and professor who left our side too early," the page reads.
State police said the 2001 Ford Excursion limousine traveled through an intersection at Route 30A without stopping before striking a parked 2015 Toyota Highlander in a parking lot.
The Highlander then struck and killed both Hough and Schnurr. The limousine came to a stop in a ditch, and all 18 passengers, including the driver, were killed.
Multiple deaths reported in upstate NY wedding limo crash
SCHOHARIE — A two-car crash in reportedly involving a wedding limousine has killed several people in upstate New York.
The Albany Times Union reports that the crash in Schoharie on Saturday involved a limousine carrying a wedding party.
State police said only that the crash happened just before 2 p.m. at the intersection of State Route 30 and State Route 30A and caused "multiple fatalities."
Some of the injured were flown by helicopter to Albany Medical Center Hospital.
Details including the number of deaths were not immediately available.
Police said there would be road closures in the area for several hours.
Schoharie is west of Albany.
4M turns 50: Auburn manufacturer counts on 'dedicated' employees
After 20 years of working in a Canadian nickel mine, Germain Morin came to Auburn to start 4M Precision Industries. Fifty years later, the business is still in family hands.
The metal fabrication, stamping and finishing company, which celebrates its 50th anniversary today, has come a long way in that time. Starting with just two stamp presses, the business has expanded to a 60,000-square-foot facility with a 115-machine arsenal that includes a laser cutter, a high-pressure water jet, a metal brake and robotic welding.
But all this time later, Germain's mining helmet is still there, along with a brick from the business's original location on Wadsworth Street. They sit atop a shelf in the office of Edith Morin, Germain's daughter, who now serves as the business's operations manager.
"We keep it to remind us where we came from," Edith said.
Edith works with her brother, Allen, at the company, with their mother, Margaret, at the helm as CEO. Germain, 90, is now retired. To commemorate 4M's anniversary, Edith recently allowed The Citizen on a tour of the company.
The company doesn't make a single final product, Edith said, but instead makes components for other companies' products. In the office's cafeteria, a shelf displays dozens of those final products, including lacrosse goggles, wire tensioners and many more. Other products 4M contributes to, like Amtrak trains or subway cars, can't fit on the shelf.
Past the cafeteria, the shop floor is filled with dozens of heavy machines that can be heard pounding away as workers stamp out different components. 
Tom Hageman has worked at 4M for 11 years, and could be found welding in the facility's metal fabrication area during The Citizen's tour. There have been ups and downs during his time at 4M, he said, but every day has been a challenge.
One of the bigger changes in Hageman's 11 years came when Edith took over as operations manager. Compared to previous managers, Edith is more hands-on and attentive to what the workers need to best do their jobs, he said.
"Edith gets out here and she's gung-ho like crazy," he said.
When switching to the operations manager position, Edith moved into an office right in the middle of the production floor to be "right in the grit" with the other workers.
"We're all a team and I think we feel that," Edith said.
Besides allowing for greater efficiency and productivity, Edith and Margaret said the move was representative of the company's acknowledgement of how crucial its employees are to success.
Margaret said the company has been through some tough times in its 50 years. In particular, what was once one of the company's mainstay products came to be dominated in the market by China. But with hard work, persistence and a willingness to adapt — like shifting to new types of work using the laser cutter and water jet — Margaret said the company has been able to survive and succeed thanks to its employees.
"We have a good group of dedicated workers that keep us going," Margaret said, who thanked her employees, especially the long-term ones. "Without your good employees, you don't have anything."
Pedestrian struck, killed by car in Sennett
A pedestrian was killed after being hit by a car in Sennett Saturday morning, state police said.
The call for an accident on Route 34 (North Street Road) near County House Road came in at 3:06 a.m., according to a press release. Police said investigating troopers determined that a 2016 Honda Civic being driven northbound on North Street Road had hit a pedestrian who had been walking in the middle of the northbound lane, police said.
The pedestrian was pronounced dead at the scene while the driver was not injured, police said. North Street Road, just outside the city of Auburn, was closed from approximately 3:06 a.m. to 8:45 a.m. while officials remained on the scene.
The Auburn Police Department, Sennett Fire Department, Throop Ambulance, American Medical Response ambulance and the Cayuga County 911 Center assisted with call, police said.
Police said that the investigation was ongoing and that no additional information about the incident was being made available Saturday.
State police investigating recent larceny of vehicle parts from Springport business
New York State Police are currently investigating a recent larceny of vehicle parts from the Oakwood Service Center on State Route 326 in Springport.
Troopers are looking for information on the subject and vehicle shown in the photos. Anyone with information should contact state police at 315-255-2767. Tips will stay anonymous.
Police: Auburn woman posed as boyfriend, sent email to his work
An Auburn woman was charged Tuesday after she allegedly posed as her boyfriend and sent an email to his employer from his account. 
According to Auburn Police Deputy Chief Roger Anthony, Shannon E. Heffernan, of 55 Chapman Ave., and her 27-year-old boyfriend were in the midst of an argument when Heffernan sent an email to her boyfriend's employer on Aug. 29. Someone the victim worked with viewed the email and advised him about it, Anthony said. The boyfriend then reported the incident to the police. 
After an investigation by the APD, a warrant was issued for Heffernan's arrest. The 25-year-old turned herself into police on Tuesday and was charged with computer trespass, a felony, and third-degree unlawful possession of personal identification information and tampering with private communications. 
She will be arraigned Thursday in Auburn City Court.