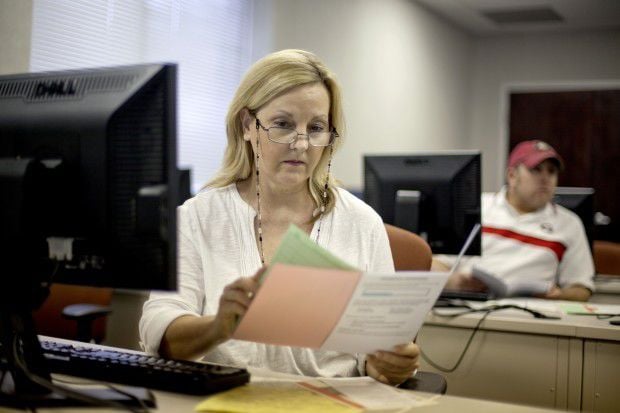 New York state has made changes to the process of filing claims for unemployment benefits due to the tremendous increase in the number of people trying to file in recent days.
The state is waiving the seven-day waiting period for unemployment insurance benefits for people who are out of work due to coronavirus (COVID-19) closures or quarantines.
For the time being, people filing a new claim should file based on the first letter of their last name.
People with last names starting with A-F should file their claim on Monday, last names starting with G-N should file on Tuesday, and last names starting with O-Z should file claims on Wednesday. Anyone who missed their filing day should file on Thursday, Friday or Saturday. Filing later in the week will not delay payments or affect the date of a claim, since all claims are effective on the Monday of the week in which they are filed.
Claims center staff may be reached at (888) 209-8124, and telephone filing hours have been extended to 8 a.m. to 7:30 p.m. Monday through Thursday, 8 a.m. to 6 p.m. Friday and 7:30 a.m. to 8 p.m. Saturday.
Things you need to file a claim:
• Driver license or Motor Vehicle ID card number (if you have either one)
• Complete mailing address and zip code
• A phone number where you can be reached
• Alien Registration card number (if you are not a U.S. citizen and have a card)
• Names and addresses of all employers for the last 18 months, including those in other states
• Employer Registration number or Federal Employer Identification Number (FEIN) of your most recent employer (FEIN can be found on W-2 forms)
• Copies of forms SF8 and SF50, if you were a federal employee
• Your most recent separation form (DD 214), for military service
Claims may be filed without all of these documents, but missing information may delay your first payment. People choosing direct deposit of weekly benefits need a check that has your bank routing and checking account numbers.
The state Department of Labor notes that the federal government enacted the Families First Coronavirus Response Act, which includes extended unemployment benefits. New York had not qualified for these extended benefits as of Thursday morning, but if the state does qualify for the extended benefits, New Yorkers do not need to do anything new.
The Department of Labor said that updates will be posted on its website and that people are asked to not call the unemployment hotline with questions about extended benefits to help keep phone lines available for people who need to file new claims.
Concerned about COVID-19?
Sign up now to get the most recent coronavirus headlines and other important local and national news sent to your email inbox daily.