A young woman whose body was found Wednesday in Wayne County had worked within the past year on a Cayuga County farm that was under investigation for providing inadequate living quarters for its workers. 
Selena Hidalgo-Calderon's body was found inside a plastic bag in the woods behind a Sodus farm, authorities said. She and her 14-month-old son, Owen Hidalgo-Calderon, went missing May 16. Police are still searching for the young boy and on Thursday, Hidalgo-Calderon's boyfriend, Alberto "Ebavardo Gutierrez" Reyes, was arrested and charged with tampering with physical evidence.
Hidalgo-Calderon and Reyes were both in the country illegally. Hidalgo-Calderon was from Guatemala and was seeking asylum while Reyes is from Mexico. 
Friday at around 10 a.m., the Wayne County Sheriff's Department issued an AMBER Alert for Owen. According to the alert, the child is a Hispanic male with short brown hair and brown eyes. He is 2 feet tall, weighs 30 pounds and takes asthma medication. 
Rebecca Fuentes, the lead organizer of the Workers' Center of Central New York, confirmed Friday that Selena Hidalgo-Calderon, 18, used to live and work at Melrose Farm in Owasco with her son and mother. She met Reyes, 25, at the farm on Melrose Road, Fuentes said.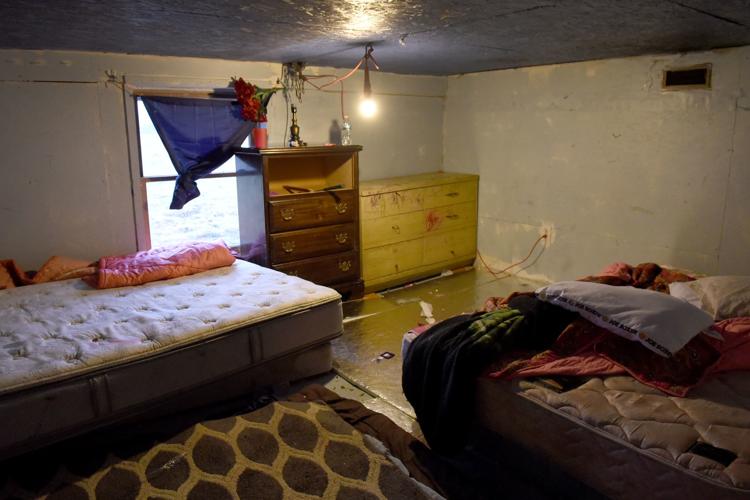 Hidalgo-Calderon left the farm when her mother was fired in January, Fuentes said, and Reyes left with the family. Hidalgo-Calderon and Reyes moved to the Sodus area about three months ago, according to reports from the Democrat & Chronicle, and had lived and worked together on a Joy Road farm for about three weeks. 
A statement posted on the Workers' Center of Central New York's Facebook page on Thursday described Hidalgo-Calderon as "hard-working mother" who was "one of the many thousands of upstate NY farm workers who have contributed to the state's agricultural industry."
"We see her death as linked to the precarious, isolated, and vulnerable living conditions of immigrant women working in rural areas," the workers' center said in the statement. "Living with limited resources, little to no access to transportation, and persecuted by state agents, immigrant women are afraid to report domestic abuse or assault and often have no way to leave dangerous situations."
In February, four adults and five children moved out of the workers' house at the Owasco dairy farm after a town of Owasco cease-and-desist order was issued to the farm's owner, Joe Tidd, citing unsafe living conditions. Tidd denied any wrongdoing but said he was working to get repairs made to the house.
Workers' center staff and local residents helped the families move out, and they held a public protest to draw attention to the situation. A reporter and photographer from The Citizen witnessed ceilings in the living quarters that were so low that most people couldn't stand upright. Dirty mattresses laid on a floor made of particle board that was caked with dirt and mold. Sheets covered the windows and the rooms smelled of manure and urine. 
OWASCO — Nicole Catalfano said she wanted to cry.
In addition to the town of Owasco's code enforcement citation, state Department of Environmental Conservation and Cayuga County Health Department officials were investigating the situation. Among the conditions being looked into by those agencies was an allegation that the house did not have a working septic system, with human waste being directed to a manure lagoon on the farm.
Fuentes said that despite the cease-and-desist order, migrant workers are still living at the farm. The house is not clearly visible from the public road where the farm is located, but on Friday, a worker could be seen sitting outside.
A farmworker sits by the front door of the workers quarters on Melrose Farm in Owasco on Friday, May 25.
Owasco Town Supervisor Ed Wagner said Tidd has told town code enforcement that there are no workers living on the property, but Wagner said that on Thursday, town Code Enforcement Officer J. Patrick Doyle contacted Tidd and requested to visit the farm for an inspection. Tidd told the town to contact his lawyer, which the town did, Wagner said. The lawyer agreed Friday to let code enforcement on to the property. An officer will visit the property next week, Wagner said.   
"For us to go out there without permission would be trespassing," Wagner said.
In an emailed response to The Citizen's inquiry about the status of the DEC investigation, an agency spokesperson said the DEC found no violation relating to "storage and land application of septage," but added that the agency is "investigating the farm for potential violations of New York State Concentrated Animal Feeding Operation (CAFO) requirements." No further information from DEC was provided on Friday.
Cayuga County Health Department Director of the Environmental Health Services Eileen O'Connor said she was also unaware of the allegation that workers are still living on the farm. O'Connor said Tidd must submit an engineering plan to install a suitable septic system on the property before any new workers can move in. Tidd has not complied with that request, O'Connor said.
"If we find (that people are living in the building), we will restart the enforcement process of getting an adequate septic system in there," O'Connor said, adding that if workers are living there, they would be removed from the residence.
Farm Workers 1.JPG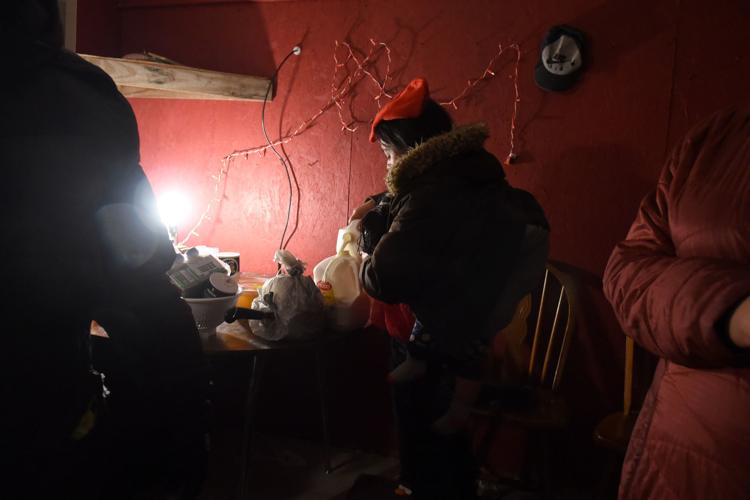 Farm Workers 10.JPG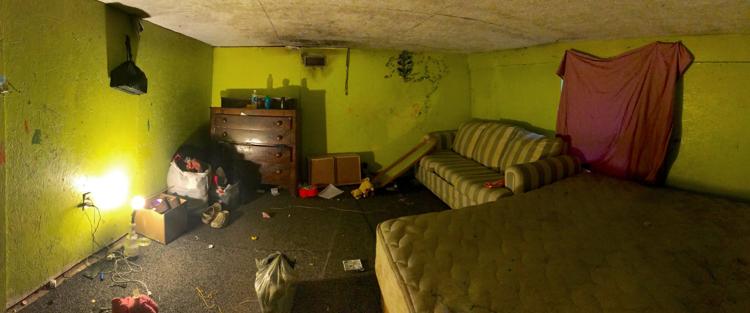 Farm
Farm Workers 2.JPG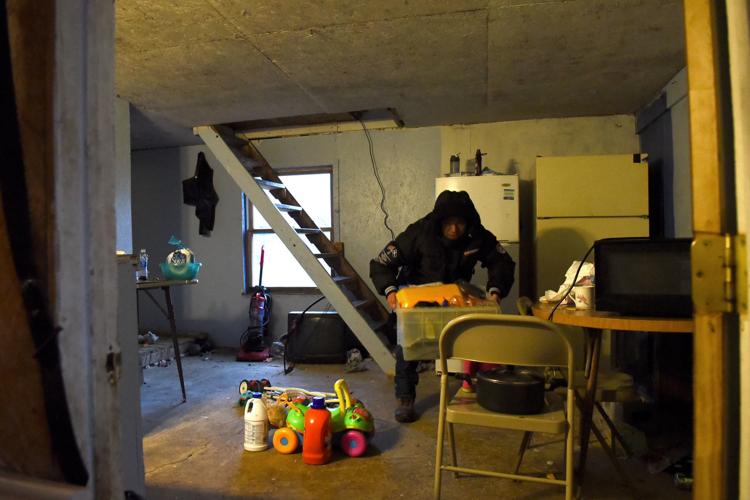 Farm Workers 16.JPG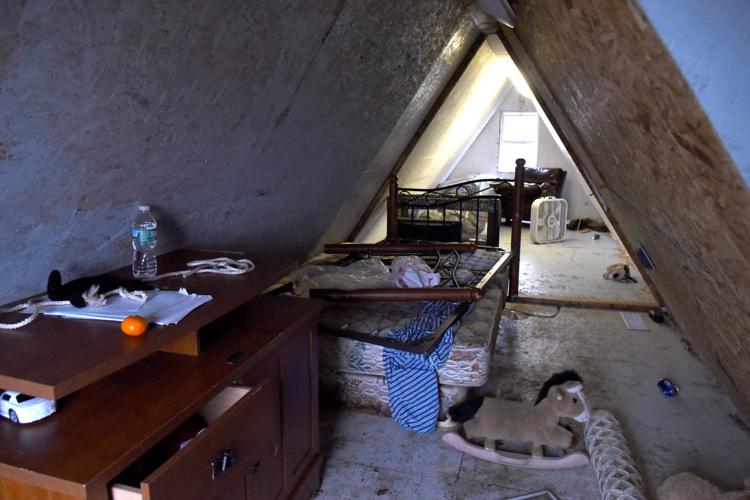 Farm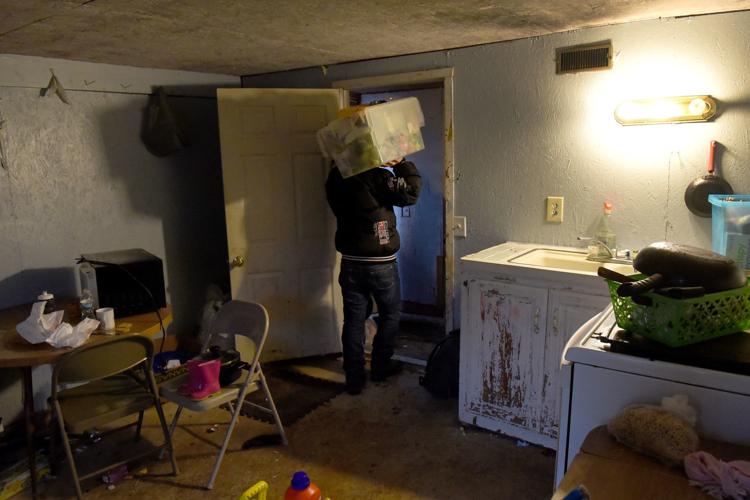 Farm Workers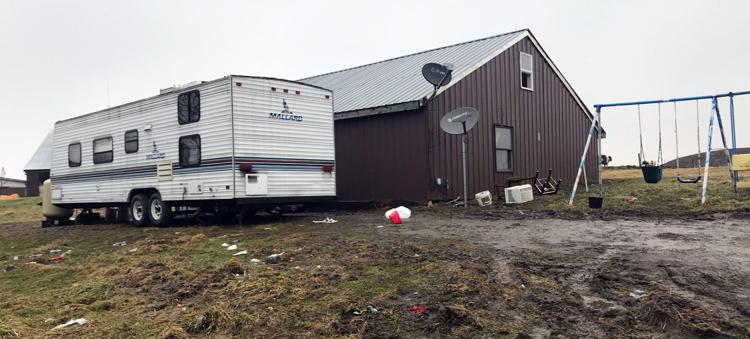 Farm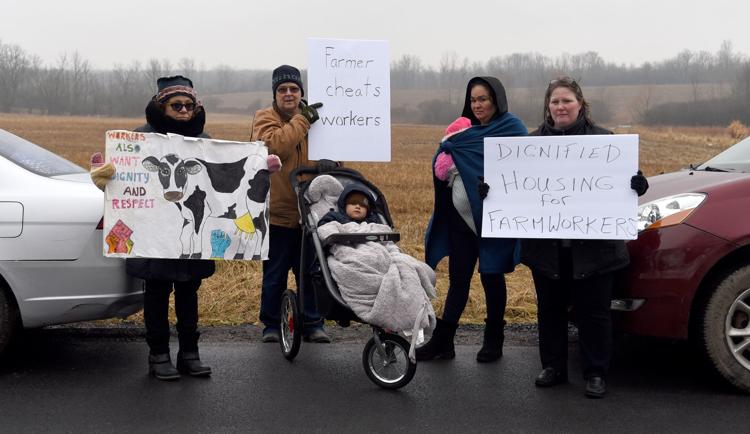 Farm Workers 6.JPG

Farm Workers 7.JPG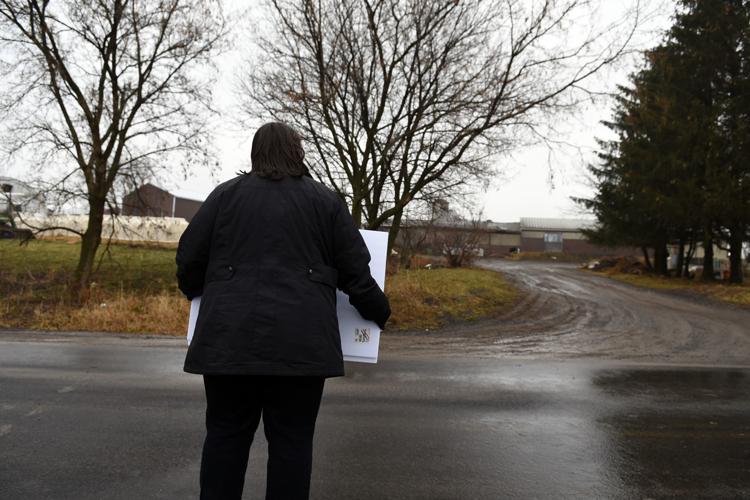 Farm Workers 20.JPG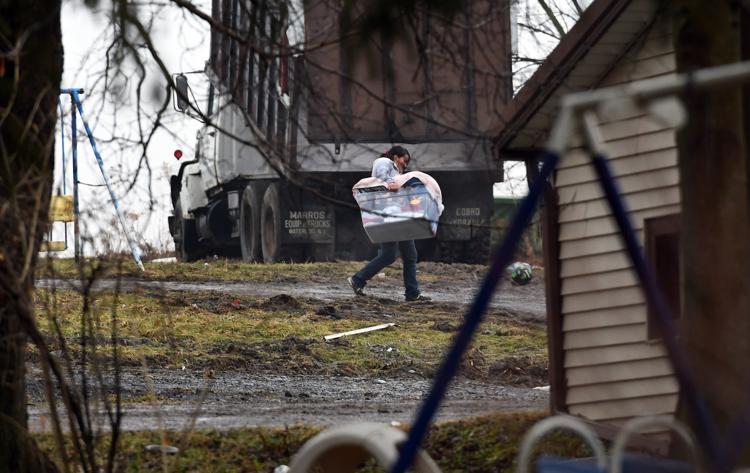 Farm Workers 21.JPG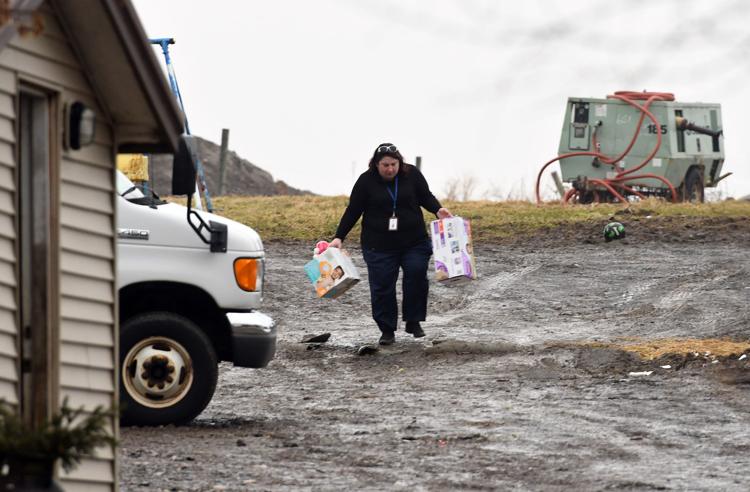 Farm Workers 22.JPG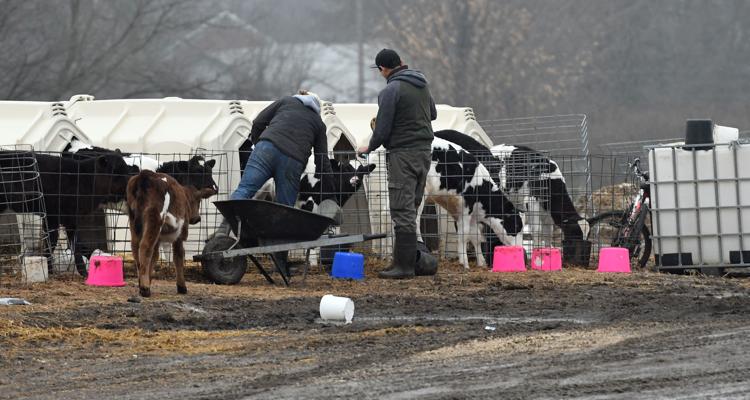 Farm Workers 8.JPG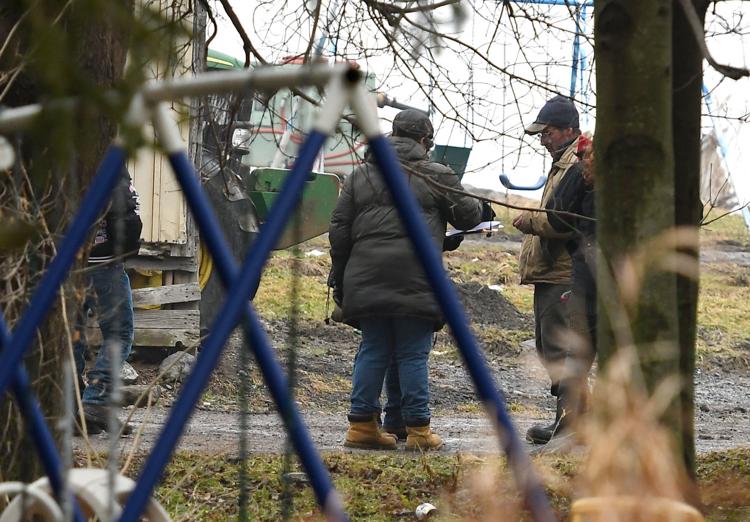 Farm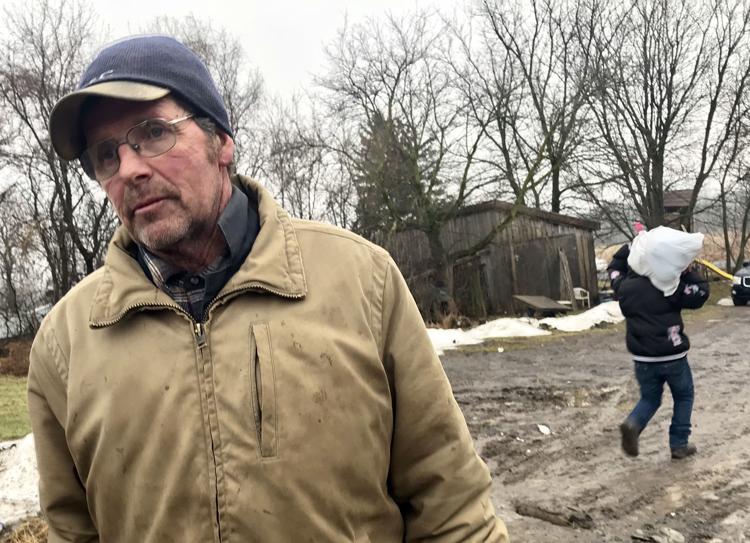 Farm Workers 11.JPG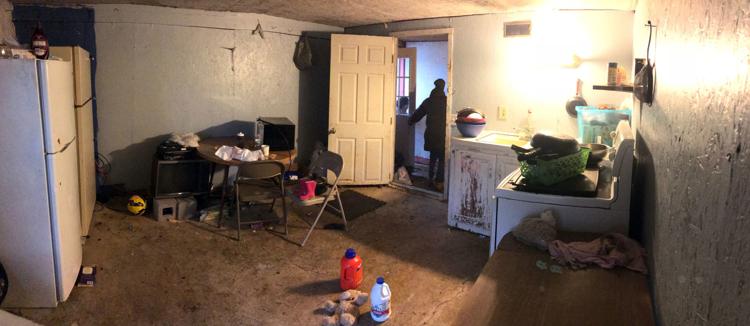 Farm Workers 23.JPG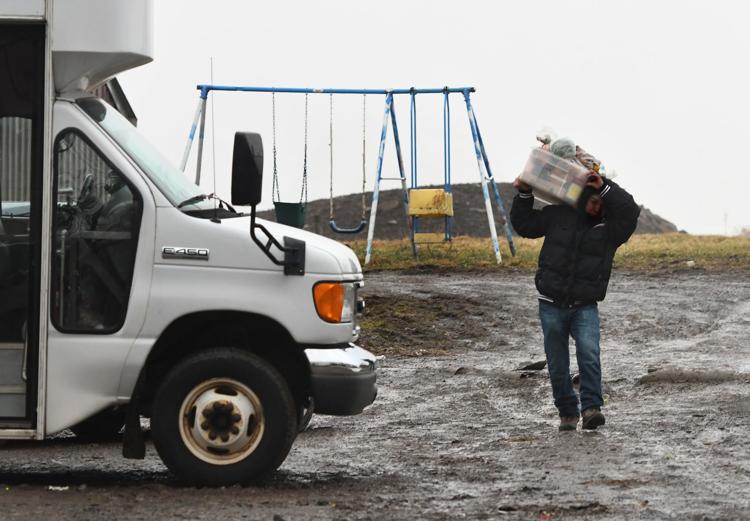 Farm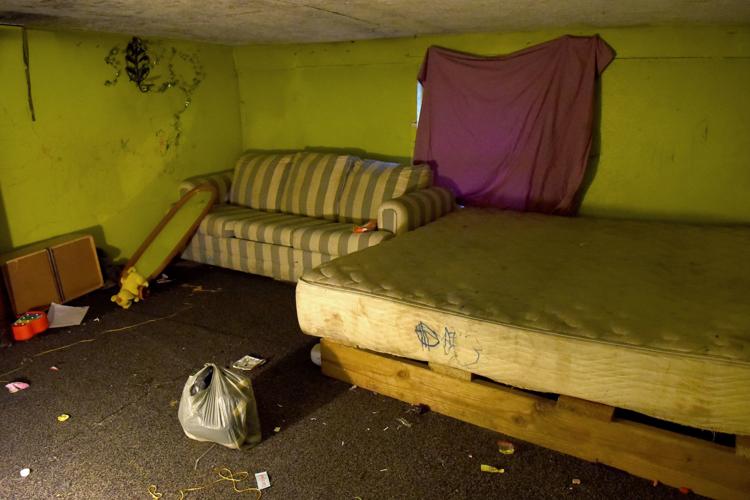 Farm Workers 13.JPG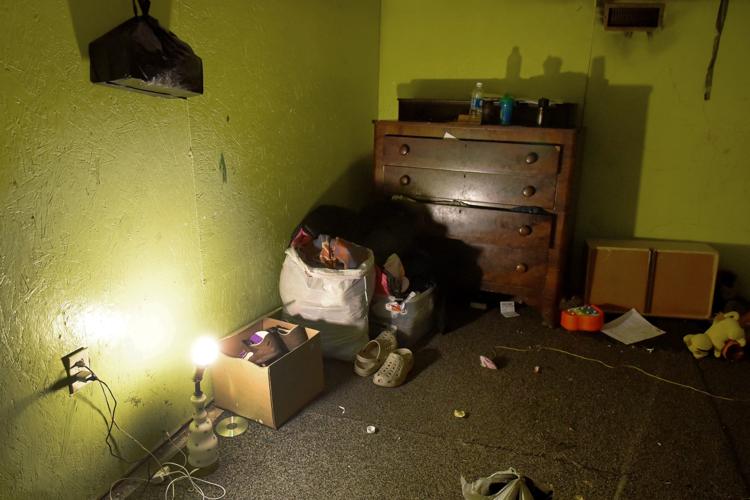 Farm Workers 14.JPG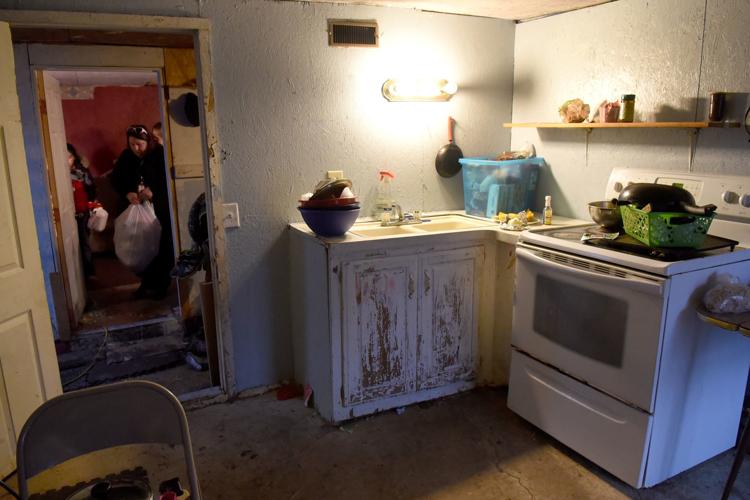 Farm Workers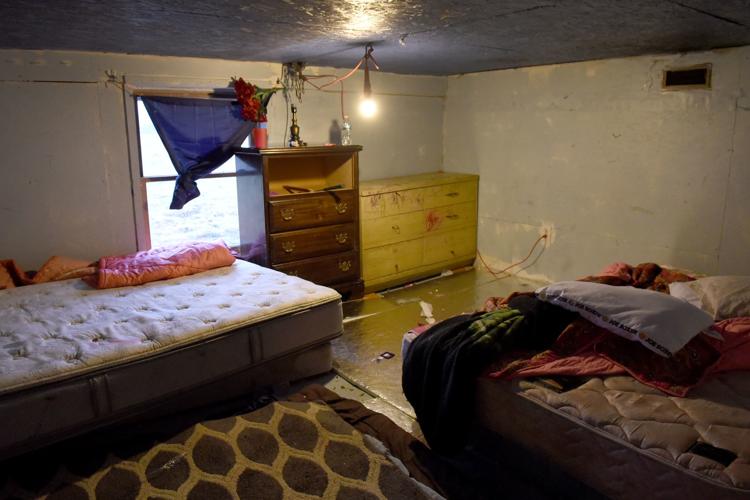 Farm Workers 18.JPG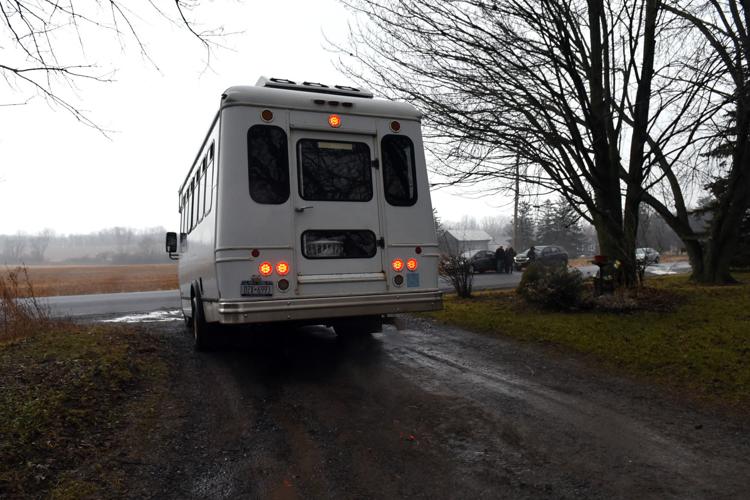 Farm Workers 19.JPG