SKANEATELES — Brian Eisch sees fishing as therapeutic.
The 41-year-old former Fort Drum veteran said he became hooked on the pastime after a 20-year career in the Army. During his service, Eisch was awarded the Bronze Star and the Purple Heart after losing his leg to gunfire in Afghanistan.
After retiring from the Army in 2012, the master sergeant out of Sandy Creek finds being out on the water calming, saying he has committed to the sport — even purchasing his own bait business, Tricky Phish Bait Company.
So after Eisch got the chance Monday to cast his line with professional anglers, he described the encounter as both a learning experience and "a privilege."
"I think it's every novice angler's dream to go fishing (with the pros)," Eisch said.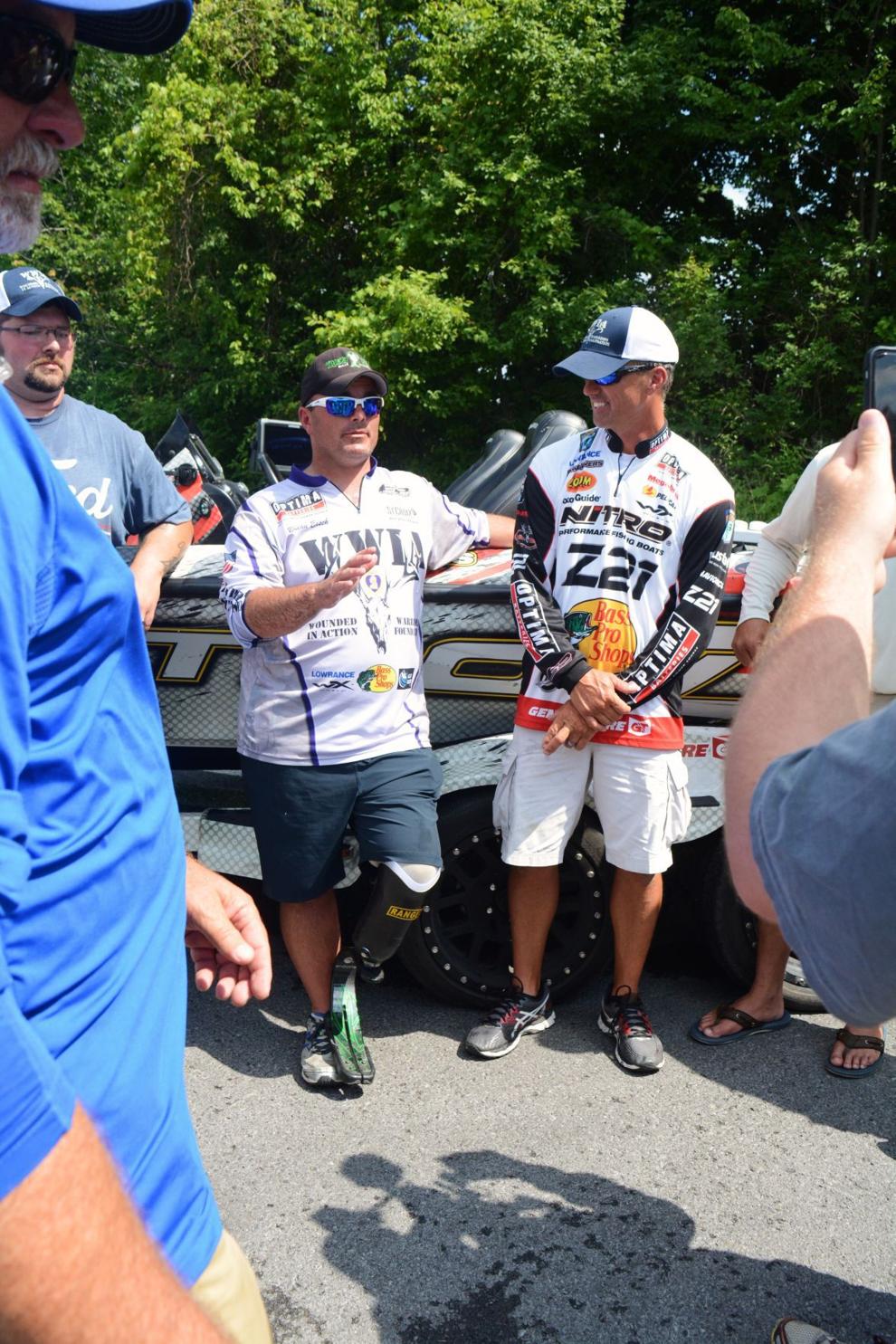 The opportunity came together through the local leg of this year's Healing Heroes Action Tour.
The initiative, organized by OPTIMA Batteries and Wounded Warriors in Action, gives Purple Heart veterans the opportunity to fish with professional anglers in their boats, said Keith Tidball, science adviser for Wounded Warriors in Action.
Professional participants in Monday's contest included 2016 Bassmasters Classic Champion Edwin Evers, Ott Defoe and Andy Montgomery. Tidball said any form of outdoor recreation offers a large amount of therapeutic benefit for combat-wounded veterans.
"When you're a combat-wounded veteran and you have the opportunity to fish on these beautiful lakes in the Finger Lakes with world-class, celebrity anglers, that's something," Tidball said. "That's not something that everybody gets to do and it certainly helps you to reconnect to society and nature."
The tour's first stop was in Durant, Oklahoma on June 13 before moving to Skaneateles, with the next stop planned for Little Rock, Arkansas on July 26. Organizers initially intended to host the event in Union Springs after having dinner at Prison City Pub and Brewery in Auburn the night before.
"It's a beautiful, beautiful lake over here," said Evers, the 2016 Bassmasters Classic champion. "It's just an opportunity I can give back to some of these guys and teach them a little bit about the sport I have so much passion for to maybe get their minds in a better frame of place. It's a way to say thank you."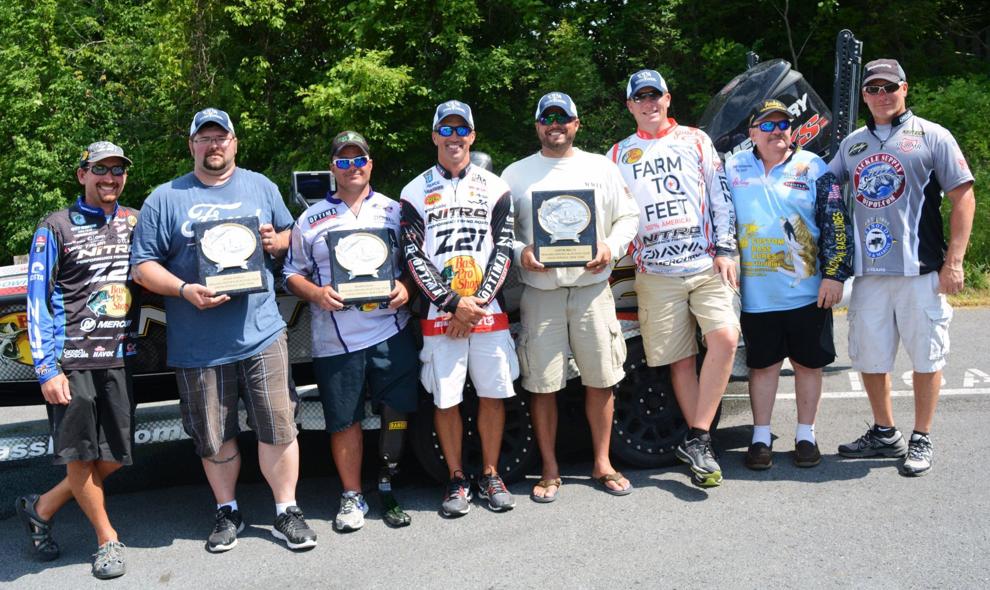 Evers paired off with Eisch for Monday's competition, which saw the pair square off against three other groups: 
• Montgomery with Justin Walts, a former Marine with nine years of service
• Defoe with Jesse Steele, a nine-year veteran who served at Fort Drum.
• Andrew Vallombroso, winner of an online auction for a tour spot, with partner David Tziob
Team Montgomery pulled away with the win on Monday after almost seven hours of boating across Skaneateles Lake. Eisch and Evers came in second.
This was the second year Eisch participated in the Healing Heroes tour; he paired up with Evers last year despite the death of his 12-year-old son, Joey, not even a day before the event. The child was struck by a truck last July while riding his bike and later died of his injuries.
"I had a clear head this time," Eisch said before adding, "The biggest thing is it's like meeting an NFL football player. These are the celebrities of bass fishing. Especially Edwin, who is considered the No. 1 bass angler in the U.S. — or the world, for that matter. It's an honor."
Staff writer Greg Mason can be reached at (315) 282-2239 or greg.mason@lee.net. Follow him on Twitter @CitizenMason.