DOYLESTOWN, Pa. (AP) — A judge in Pennsylvania has sentenced a New Jersey man accused of sexually assaulting a teenage waitress at his wedding…
LONDON (AP) — Christopher Tolkien, who played a major role protecting the legacy of his father's "The Lord of the Rings" series, has died. He was 95.
WASHINGTON (AP) — Selfies on a "Women for Trump" bus tour through Iowa. Volunteer training at a "Black Voices for Trump" organizing session in…
Your daily look at late-breaking news, upcoming events and the stories that will be talked about today:
DES MOINES, Iowa (AP) — Authorities in Iowa had to round up more than 1,700 young pigs who were in a semi-trailer that overturned Thursday on …
Joe Biden has secured a weighty Deep South endorsement for his presidential campaign, with Alabama's lone Democratic House member on Friday an…
WASHINGTON (AP) — The wife of Democratic presidential candidate Andrew Yang says she was sexually assaulted by an obstetrician while she was p…
KYIV, Ukraine (AP) — Ukraine's prime minister submitted his resignation Friday, days after he was caught on tape saying the country's presiden…
GALVESTON, Texas (AP) — Days after a fishing boat's collision with a chemical tanker just off the Texas coast left one person dead, the U.S. C…
Rapper Eminem once again dropped a surprise album, releasing "Music to Be Murdered By" on Friday — along with a video that calls for changes t…
CHARLOTTE, N.C. (AP) — Democratic presidential candidate Tom Steyer is coming to North Carolina for the second weekend in a row.
JUBA, South Sudan (AP) — South Sudan's rival leaders have agreed to form a coalition government by the February deadline, a South African spec…
Global stock markets followed Wall Street higher on Friday after China reported 6.1% economic growth in 2019 and Washington and Beijing signed…
RENO, Nev. (AP) — While money may not be welcome in the economy of Black Rock City, money is necessary to create the city.
NEW YORK (AP) — Technology unleashed baseball's Analytics Era, and now it's holding the sport prisoner.
NEW YORK (AP) — A judge must decide the fate of former U.S. Rep. Christopher Collins after his lawyers and prosecutors disagreed over how he s…
McHENRY, Ill. (AP) — A pickup truck slammed into an Illinois Starbucks on Thursday, injuring several people and causing massive damage to the …
LAS VEGAS (AP) — Driving on any freeway in Las Vegas, you're likely to see Tom Steyer's face. Turn on the radio, you might hear his voice. Tur…
SANTA FE, N.M. (AP) — A watchdog group on ethics in government is highlighting the influence of paid lobbyists on the legislative process in N…
WASHINGTON (AP) — A close associate of President Donald Trump's personal lawyer Rudy Giuliani is claiming Trump was directly involved in the e…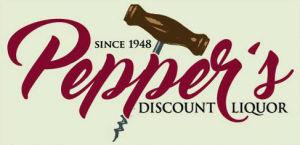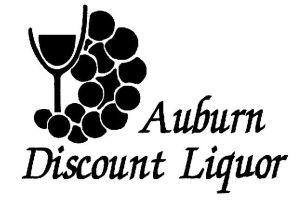 Auburn Discount Liquor & Wine
SANTA FE, N.M. (AP) — A New Mexico Supreme Court decision says at least some tribal casino workers injured on the job can't receive benefits t…
WASHINGTON (AP) — As long as they are rivals, Elizabeth Warren and Bernie Sanders couldn't stay friends forever.
This photo gallery highlights some of the top news images made by Associated Press photographers in Latin America and the Caribbean that were …
ALBUQUERQUE, N.M. (AP) — Authorities say a SWAT team was forced to smoke out suspects in an Albuquerque marijuana dispensary burglary that spa…
WASHINGTON (AP) — The U.S. Senate opened the impeachment trial of President Donald Trump with quiet ceremony Thursday — senators standing at t…
LAS TUNAS, Cuba (AP) — Cuban President Miguel Díaz-Canel said he does not believe the Trump administration would drop sanctions on the island …
CHIQUIMULA, Guatemala (AP) — United States officials are crediting tough measures taken over the past year and cooperation from regional gover…