WASHINGTON (AP) — Tensions were raw ahead of midnight as Republican leader Mitch McConnell rose in the Senate for the purpose of publicly ridi…
WASHINGTON (AP) — A 50-year-old inmate died Saturday following an altercation with a fellow prisoner at a high-security federal prison in Kent…
SCAPPOOSE, Ore. (AP) — Democratic Oregon Gov. Kate Brown received the Johnson & Johnson vaccine on Saturday and is encouraging others to get it.
ANCHORAGE, Alaska (AP) — Alaska Native leader and former state lawmaker John Sackett has died. He was 76.
PHOENIX (AP) — Arizona is changing state law to accept consular identification cards as legal forms of identification.
BOISE, Idaho (AP) — At least a hundred people gathered at the front of the Idaho Capitol on Saturday to burn masks in a protest against measur…
WASHINGTON (AP) — An exhausted Senate narrowly approved a $1.9 trillion COVID-19 relief bill Saturday as President Joe Biden and his Democrati…
LAS VEGAS (AP) — Democratic Gov. Steve Sisolak has signed an emergency order adjusting the minimum distance between performers and audience me…
LAS VEGAS (AP) — Nevada Democrats Jacky Rosen and Catherine Cortez Masto were both in the razor-thin majority Saturday as the U.S. Senate appr…
PHOENIX (AP) — Arizona Democrats Kyrsten Sinema and Mark Kelly were both in the razor-thin majority Saturday as the U.S. Senate approved a $1.…
LOS ANGELES (AP) — Counties across California are increasingly asking to opt out of the state's centralized vaccination program run by Blue Sh…
FRANKFORT, Ky. (AP) — Kentucky Gov. Andy Beshear on Saturday announced the creation of a fund to develop a permanent monument for the state's …
NEW YORK (AP) — The Recording Academy is partnering with Berklee College of Music and Arizona State University to complete a study focused on …
HONOLULU (AP) — Hawaiian lawmakers have advanced a bill that would allow nurses to perform abortions.
ANCHORAGE, Alaska (AP) — A visitation ban at all of Alaska's correctional facilities because of the coronavirus pandemic should be loosened, o…
STOCKHOLM (AP) — Swedish police dispersed hundreds of people who had gathered in central Stockholm to protest coronavirus restrictions set by …
Direct payments of up to $1,400 for most Americans. Aid to schools and businesses. Here are highlights of the $1.9 trillion coronavirus relief…
WASHINGTON (AP) — The Senate approved a sweeping pandemic relief package over Republican opposition on Saturday, moving President Joe Biden cl…
The Senate passed President Joe Biden's $1.9 trillion Covid-19 relief plan, after an all-night "vote-a-rama" and a 12-hour struggle to get one…
WASHINGTON (AP) — Biden, Democrats prevail as divided Senate approves $1.9T virus aid bill, House on track for final passage next week.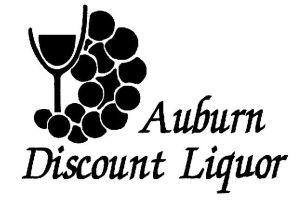 Auburn Discount Liquor & Wine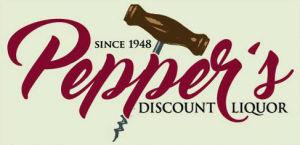 The Senate worked through the night and into midday Saturday to pass Democrats' $1.9 trillion COVID-19 relief bill, which will now go back to …
BEATTYVILLE, Ky. (AP) — Gov. Andy Beshear reiterated his promise to seek federal disaster relief on Friday while touring several flooded count…
PORTLAND, Ore. (AP) — Elmer Yarborough got a terrifying call from his sister: She wept as she told him two of his nephews may have been shot i…
MILAN (AP) — The virus swept through a nursery school and an adjacent elementary school in the Milan suburb of Bollate with amazing speed. In …
BELLE PLAINE, Kan. (AP) — More than a year after two U.S. Department of Agriculture research agencies were moved from the nation's capital to …
PIERRE, S.D. (AP) — South Dakota lawmakers have just four more days to work out most of the details in this year's legislative session.
SURRY, Va. (AP) — When Charlome Pierce searched where her 96-year-old father could get a COVID-19 vaccine in January, she found zero options a…