LONDON (AP) — Family says politician John Hume, who won Nobel Peace Prize for work to end violence in Northern Ireland, has died at 83.
MARIETTA, Ga. (AP) — The little girl ran up to her, wide-eyed and giddy.
WASHINGTON (AP) — Black women are often called the backbone of the Democratic Party — reliable and loyal voters whose support can make or brea…
RIO RANCHO, N.M. (AP) — A state district judge has barred the leader of the New Mexico group Cowboys for Trump from seeing his son over social…
ALBUQUERQUE, N.M. (AP) — The city of Albuquerque should ask a councilor to repay $4,000 back to the city of a trip to three East Coast cities,…
LAS CRUCES, N.M. (AP) — A whistleblower complaint says the CEO of New Mexico's commercial spacecraft launch facility pressured the former chie…
WASHINGTON (AP) — President Donald Trump is making grandiose claims about slashing drug prices and the efficacy of a treatment for COVID-19 th…
WASHINGTON (AP) — Slow, grinding negotiations on a huge COVID-19 relief bill are set to resume, but the path forward promises to be challengin…
SALT LAKE CITY (AP) — A Utah protest over the death of a man who was fatally shot by police resulted in skirmishes with officers and several p…
KANSAS CITY, Mo. (AP) — The Navy appeared reluctant to reinstate former Navy SEAL and Missouri Gov. Eric Greitens in 2019 until Vice President…
NEW YORK (AP) — Microsoft confirmed Sunday it is in talks with Chinese company ByteDance to acquire the U.S. arm of its popular video app TikT…
MADISON, Wis. (AP) — New Wisconsin Supreme Court Justice Jill Karofsky finished her 100-mile ultramarathon Sunday after being sworn in mid-run.
CARSON CITY, Nev. (AP) — State lawmakers passed a bill Sunday that would add Nevada to a growing list of states that will mail all active vote…
SACRAMENTO, Calif. (AP) — A federal judge in California denied a bail request for a university researcher accused of lying about her ties to C…
BATON ROUGE, La. (AP) — Louisiana's unemployment trust fund, a healthy $1.1 billion account before the coronavirus pandemic, is on track to ru…
JACKSON, Miss. (AP) — Ten more Mississippians have died from COVID-19, boosting the state's death toll from the coronavirus disease above 1,70…
HONOLULU (AP) — There's only one major candidate in the race to succeed U.S. Rep. Tulsi Gabbard, virtually guaranteeing he will be sworn in as…
WASHINGTON (AP) — The vote to renominate President Donald Trump is set to be conducted in private later this month, without members of the pre…
LONDON (AP) — British media reported Sunday that a Conservative Party lawmaker has been arrested after a former parliamentary aide accused him…
BATON ROUGE, La. (AP) — The Louisiana Department of Health is accusing some rural parish officials of misusing lists of patients who tested po…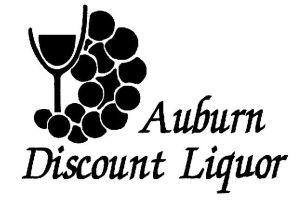 Auburn Discount Liquor & Wine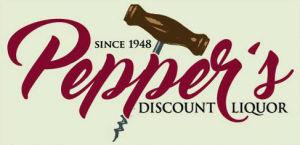 The Portland Police Bureau declared an unlawful assembly Saturday night when people gathered outside a police precinct in Oregon's largest cit…
WASHINGTON (AP) — Federal authorities say one of the gravest threats to the November election is a well-timed ransomware attack that could par…
JOHANNESBURG (AP) — South Africa has surpassed 500,000 confirmed coronavirus cases, but President Cyril Ramaphosa said Sunday he sees "promisi…
RENO, Nev. (AP) — Residents have launched an effort to rename a southwest Reno park honoring a U.S. senator from Nevada best known as the fath…
PHOENIX (AP) — The biggest knock-down, drag-out primary election fight among the 90 Arizona Senate and House seats up for grabs in November fe…
WASHINGTON (AP) — Democratic Rep. Karen Bass, one of the top contenders to be Joe Biden's running mate, on Sunday defended her past travel to …
HARTFORD, Conn. (AP) — With the state's Aug. 11 primary fast approaching, some Republican congressional candidates have been bucking conventio…