Today is Monday, June 1, 2020. Let's get caught up.
The latest developments this Monday morning: The country enters a new week shaken by violence and unrest as fallout from the death of George Floyd continues; Minnesota's governor appoints the state attorney general to take the lead in the case; Trump, Biden take different approaches to the crisis.
Read on for these stories, celebrity birthdays and more.
---
Top stories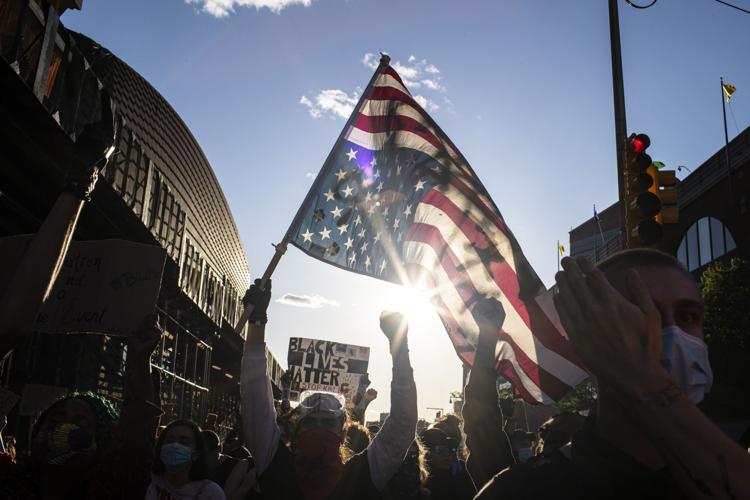 US heads into a new week shaken by violence and pandemic
With cities wounded by days of violent unrest, America headed into a new week with neighborhoods in shambles, urban streets on lockdown and shaken confidence about when leaders would find the answers to control the mayhem amid unrelenting raw emotion over police killings of black people.
All of it smashed into a nation already bludgeoned by a death toll from the coronavirus pandemic surging past 100,000 and unemployment that soared to levels not seen since the Great Depression.
Watch scenes from Sunday night's demonstrations:
Sunday capped a tumultuous weekend and month that saw city and state officials deploy thousands of National Guard soldiers, enact strict curfews and shut down mass transit systems. Even with those efforts, many demonstrations erupted into violence as protesters hurled rocks and Molotov cocktails at police in Philadelphia, set a fire near the White House and were hit with tear gas and pepper spray in Austin and other cities. Seven Boston police officers were hospitalized. Read the full story here:
In other developments ...
City and state officials across the country deployed thousands of National Guard soldiers, enacted strict curfews and shut down mass transit systems to slow protesters' movements, but that did little to stop parts of many cities from again erupting into mayhem.
Minnesota Gov. Tim Walz said Sunday that the state Attorney General Keith Ellison — and not the county prosecutor — will take the lead in any prosecutions related to the death of George Floyd
Protesters in Philadelphia hurled rocks and Molotov cocktails at police, officials said, while thieves in more than 20 California cities smashed their way into businesses and ran off with as much as they could carry — boxes of sneakers, armloads of clothes, and cellphones, TVs and other electronics.
In Minneapolis, a tanker truck driver drove into a massive crowd of demonstrators nearly a week after the death of George Floyd, a black man who pleaded for air as an officer pressed a knee into his neck. No protesters appeared to be injured, and the driver was arrested.
Tensions spiked outside the White House, the scene of three days of demonstrations, where police fired tear gas and stun grenades into a crowd of more than 1,000 chanting protesters across the street in Lafayette Park. Secret Service agents rushed President Donald Trump to a White House bunker on Friday night as hundreds of protesters gathered outside the executive mansion, some of them throwing rocks and tugging at police barricades.
President Trump spent much of the weekend using Twitter as a bullhorn to urge "law and order" and tougher action by police against protesters around the country. Biden quietly visited the site of protests in his hometown of Wilmington, Delaware, and talked to some of the demonstrators.
Several thousand people marched in New Zealand's largest city on Monday to protest the killing of George Floyd in the U.S. as well as to stand up against police violence and racism in their own country.
Michael Jordan released a statement on George Floyd and the killings of black people at the hands of police. "I see and feel everyone's pain, outrage and frustration. I stand with those who are calling out the ingrained racism and violence toward people of color in our country. We have had enough."
Click on the links below for full versions of these stories and scroll further for other news not related to the nation's racial unrest.
---
Other top stories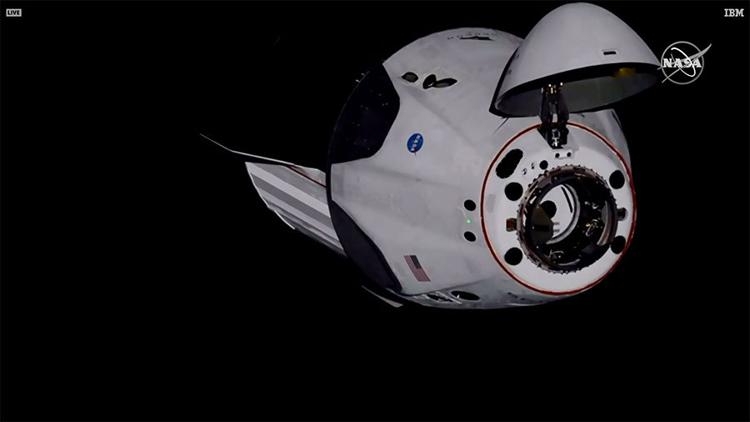 SpaceX's historic encore: Astronauts arrive at space station
SpaceX delivered two astronauts to the International Space Station for NASA on Sunday, following up a historic liftoff with an equally smooth docking in yet another first for Elon Musk's company.
With test pilots Doug Hurley and Bob Behnken poised to take over manual control if necessary, the SpaceX Dragon capsule pulled up to the station and docked automatically, no assistance needed. The hatches swung open a few hours later, and the two Dragon riders floated into the orbiting lab and embraced the three station residents. Read the full story here:
More headlines this morning
Trending today
Image of the day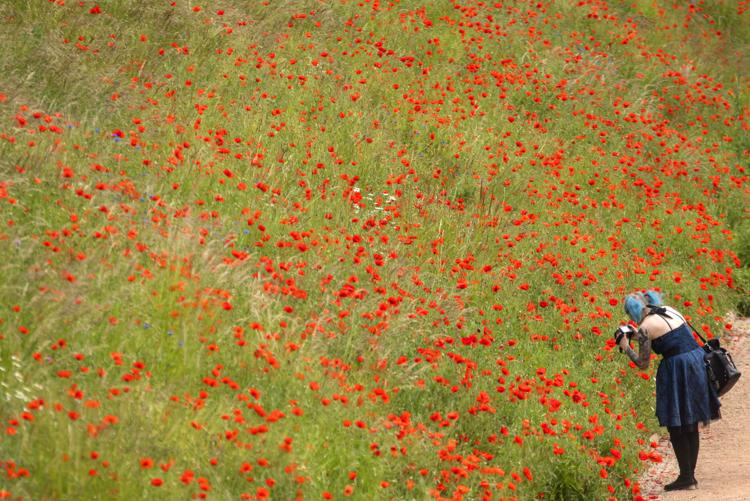 On this date
The Beatles album "Sgt. Pepper's Lonely Hearts Club Band" was released, and more events that happened on this day in history.
Here's a look back at sports happenings on this date in history, June 1:
Happy birthday to ...
Be the first to know
Get local news delivered to your inbox!