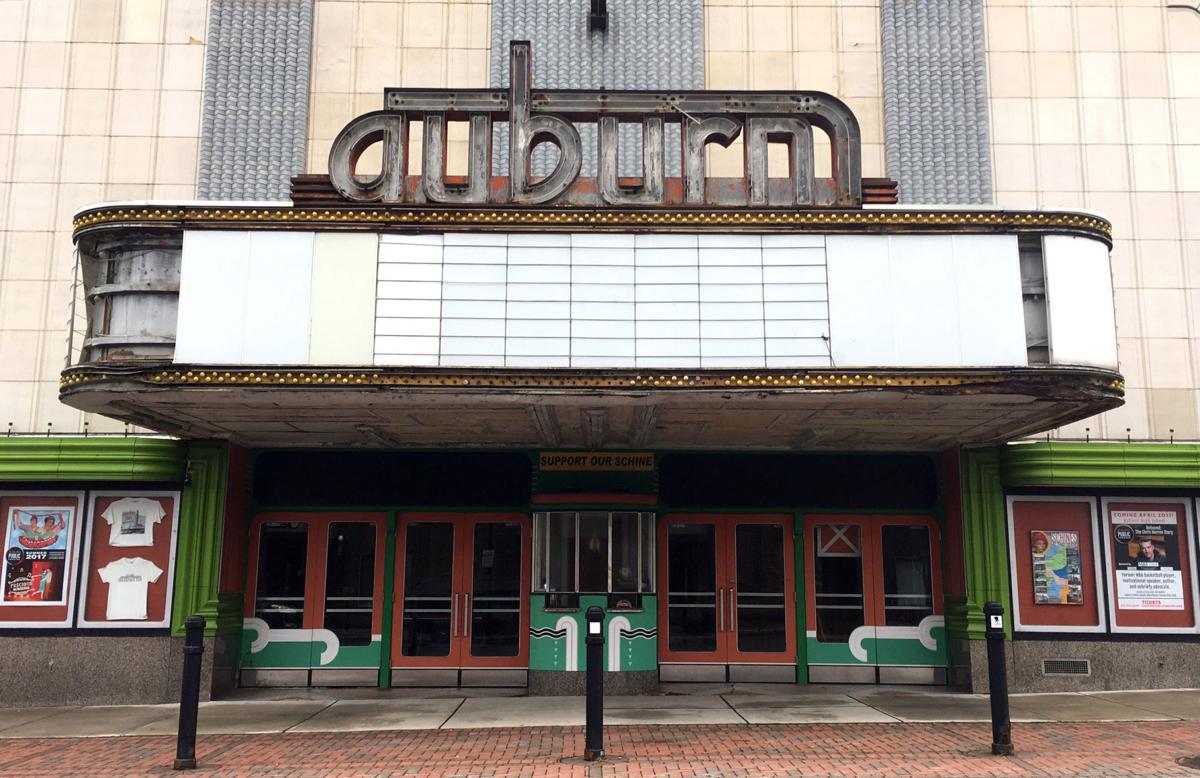 "The most exciting acting tends to happen in roles you never thought you could play."
Once again, dear friends, the Schine Theater is taking center stage in the news as a new order of "repair or demolish" has been issued for the faltering building as well as other "zombie" properties throughout the city.
The Schine has been a tense issue for years, because on one hand it's a landmark, but on the other it's an eyesore. Well, what's a community to do when its history is rusting in place? I actually feel for the Cayuga County Arts Council, which owns the building, as it hasn't been an easy purchase. There's asbestos that needs to be removed, a ceiling that could bring down the house without even having a performance, and it contains more mold than that jar in the back of the refrigerator.
The order was said to have been put out in order to start a dialog, but let me ask you this: When as the last time you heard someone start a conversation with "fix it or I'll knock it down" and expect a pleasant exchange? I mean you wouldn't go into a bar and shout "I'm gonna punch you in the face" and then expect to be bought a drink, would you? Of course not, but I do feel for the council because it is stuck between a rock and a hard place. Without the funding it can't make repairs and without the repairs the building won't last.
When you take a step back from the problem you'll notice that it's hurting everyone on both sides of the issue, but there may be some hope, because I've got an idea that will allow the show to go on without ending as a Greek tragedy.
Have the council find a way to strike a deal with the city and then, instead of building a new structure across from City Hall have the Schine turned it into the new office of tourism. Let's be honest, that stage is never going to hold a performance no matter how much we all may wish it to, but it could live on if it played a different role. It's actually pretty simple. Keep and repair the elements that make the building unique such as the marquee and the art-deco doors and lights and then rebuild the interior to fit its new character.
And once things are finished the marquee could be used to announce upcoming events instead of just rigging up a banner across Genesee Street like we do now. The building could still have a lobby and be interestingly painted, but it would have something it doesn't possess now — a future.
There's an old phrase, "hope makes a good breakfast but a bad supper." And I think it's time that the council swallows some harsh truths and starts looking for alternate ideas as to what to do with the building, because if left unattended it will continue to deteriorate and eventually time itself will draw those curtains to a close for good.
Auburn native Bradley Molloy's column appears here each Sunday. He can be reached at lovonian@hotmail.com