NEW YORK (AP) — The last few weeks I spent in New York City, the soundtrack of my days went like this: police helicopters circling, firecracke…
SCHENECTADY, N.Y. (AP) — A video filmed by the father of a man arrested by police shows an officer kneeling on a man's neck in Schenectady, New York.
HUNTINGTON STATION, N.Y. (AP) — A New York man was arrested and accused of hitting two people with his car at a Black Lives Matter march, auth…
NEW YORK (AP) — Jeffrey Epstein's longtime confidante Ghislaine Maxwell was transferred Monday to a New York City jail plagued by coronavirus …
NEW YORK (AP) — A white woman who called the police during a videotaped dispute with a Black man over her walking her dog without a leash in C…
AUSTIN, Texas (AP) — An Army commander confirmed Monday that dismembered remains found last week buried near Fort Hood belonged to a 20-year-o…
NEW YORK (AP) — New York hospitals released more than 6,300 recovering coronavirus patients into nursing homes during the height of the pandem…
LOS ANGELES (AP) — Dana Canedy will take on one of the biggest roles at Simon & Schuster.
NEW YORK (AP) — The Latest on the Treasury decision to identify hundreds of thousands of businesses that received funding through the Paycheck…
STONINGTON, Conn. (AP) — Connecticut police are searching for a New York couple accused of assaulting a 59-year-old hotel worker in Mystic whi…
Gardiner, N.Y. (AP) — A second skydiver died within seven days at a skydiving facility in Gardiner, New York, located about 80 miles north of …
ROCHESTER, N.Y. (AP) — Police in Rochester were trying to determine Monday who ripped a statue of abolitionist Frederick Douglass from its bas…
SHAWANGUNK, New York (AP) — A father and his 7-year-old son died in a house fire in New York, according to the Ulster County Sheriff's Office.
NEW YORK (AP) — Prosecutor: White woman has been charged with falsely calling 911 on Black man in racist Central Park confrontation.
NEW YORK (AP) — Nail salons and dog runs were back in business on Monday as New York City entered a new phase in the easing of coronavirus res…
NEW YORK (AP) — Bureau of Prisons says Epstein confidante Ghislaine Maxwell was transferred to New York City to face sex abuse charges.
NEW LONDON, Conn. (AP) — There will be nobody screaming in the face of 18-year-old Ellie Hiigel when she arrives Wednesday for training in adv…
NORFOLK, Va. (AP) — A Virginia man accused of posting QR code stickers that direct people to a white supremacist blog has been arrested.
NEW YORK (AP) — A 12-year-old boy and a 69-year-old man were killed when fire tore through a Brooklyn apartment early Monday, police said.
New York (AP) — Prosecutors on Sunday asked a judge to schedule a Friday court appearance in New York for Jeffrey Epstein's longtime associate…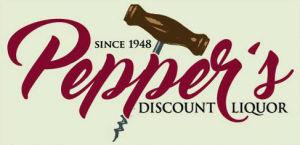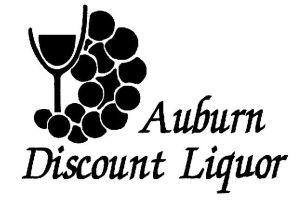 Auburn Discount Liquor & Wine
CHICAGO (AP) — A loose network of Facebook groups that took root across the country in April to organize protests over coronavirus stay-at-hom…
PORTLAND, Maine (AP) — School districts across America are in the midst of making wrenching decisions over how to resume classes in settings r…
NEW YORK (AP) — Looking for a tattoo to commemorate the chaos of 2020? Now's your chance.
FAYETTE, Maine (AP) — Camp Winnebago was founded during the Spanish Flu and weathered all manner of health scares from polio to the swine flu …
NEW YORK (AP) — The coronavirus put a damper on this year's Fourth of July celebrations in New York, but some things stayed the same — like ho…
TAGHKANIC, N.Y. (AP) — A 75-year-old man was arrested Friday after police say he attempted to drown an unidentified victim in a pond on his up…
GARDINER, N.Y. (AP) — A New York City man killed in an apparent skydiving accident may have lost his parachute mid-jump, police said.