NEW YORK (AP) — After growing cobwebs for nearly a year, movie theaters in New York City reopen Friday, returning film titles to Manhattan mar…
ALBANY, N.Y. (AP) — The New York Legislature has passed a bill to limit Gov. Andrew Cuomo's emergency powers at a time when he's facing sexual…
NEW YORK (AP) — Gov. Andrew Cuomo's administration insisted Friday that a quest for scientific accuracy, not political concerns, prompted memb…
MINNEAPOLIS (AP) — Mark Pavelich, the speedy center from the Iron Range who played on the "Miracle on Ice" Olympic hockey team, has died at a …
NEW YORK (AP) — New York will loosen restrictions on private gatherings and clear the way for some public performances that have been banned f…
It was Andrew Cuomo's Emmy-winning performance: daily televised coronavirus briefings in which the New York governor projected competence and …
ROCHESTER, N.Y. (AP) — A Rochester police officer has been placed on administrative duty after using pepper spray on a woman suspected of shop…
NEWARK, N.J. (AP) — An American Airlines Boeing 737 Max made an emergency landing Friday afternoon in Newark, New Jersey, after pilots noticed…
NEW YORK (AP) — Three men in prison for the 1996 killings of two men, including an off-duty New York Police Department officer, had their conv…
BESSEMER, Alabama (AP) — Some Democratic members of Congress and national union leaders on Friday sought to rustle up support for unionizing a…
NEW YORK (AP) — With Merrick Garland poised to be confirmed as attorney general as early as next week, one of the first major questions he is …
NEW YORK — Gov. Andrew Cuomo's health department confirmed reports late Thursday that members of his COVID-19 task force altered a state Healt…
JAMESVILLE, N.Y. (AP) — Police officers assisting a psychiatric crisis team shot and killed a teenager after he appeared to point a handgun at…
Police officers assisting a psychiatric crisis team shot and killed a teenager after he appeared to point a handgun at them, police said.
ROCHESTER — A Rochester police officer has been placed on administrative duty after using pepper spray on a woman suspected of shoplifting who…
NEW YORK (AP) — Antivirus software entrepreneur John McAfee was indicted on fraud and money laundering conspiracy charges alleging that he and…
CHEEKTOWAGA, N.Y. (AP) — A federal appeals court has upheld a decision rejecting a New York strip club's application for a coronavirus relief loan.
NEW YORK (AP) — A outdoor dining structure and a newsstand in Manhattan were destroyed Friday morning after a van and sedan collided and plowe…
ROCKLAND, Maine (AP) — A New York-based copyright holder that sued the late artist Robert Indiana a day before his death has reached a settlem…
NEW YORK (AP) — An 80-year-old woman was killed early Friday in a Manhattan apartment fire, police said.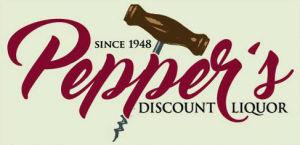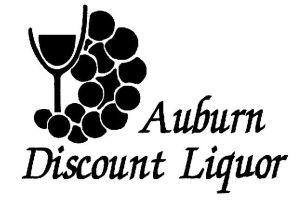 Auburn Discount Liquor & Wine
SHIRLEY, N.Y. (AP) — A woman was killed Thursday when her car crashed into a van on Long Island, police said.
HICKSVILLE, N.Y. (AP) — On a food production floor on Long Island, steam rises from a blue metal barrel filled with scalding water for dipping…
The national rush to vaccinate teachers in hopes of soon reopening pandemic-shuttered schools is running into one basic problem: Almost no one…
NEW YORK — One of the women who accused New York Gov. Andrew Cuomo of sexually harassing her at the workplace said she was motivated to come f…
WALLKILL, N.Y. (AP) — A high school football player in upstate New York died of unknown causes after the first day of practice, authorities said.
ALBANY, N.Y. (AP) — New York's attorney general has promised a thorough investigation of allegations that Gov. Andrew Cuomo sexually harassed …
LUDLOW, Vt. (AP) — Phish guitarist Trey Anastasio plans to start a substance use disorder treatment center in Vermont, where the band was form…