CHICAGO (AP) — A winter storm that brought snow and sleet to the Midwest and Plains was creating travel headaches Saturday after airlines canc…
NEW YORK (AP) — Hundreds of people braved chilly, snowy conditions in New York City on Saturday as part of the Women's March rallies nationwide.
WASHINGTON (AP) — Thousands gathered in cities across the country Saturday as part of the nationwide Women's March rallies focused on issues s…
BUFFALO, N.Y. (AP) — A sprawling winter storm that canceled flights and coated roads over much of the country was expected to dump up to a foo…
RALEIGH, N.C. (AP) — Republican victories in state legislative and gubernatorial elections in 2010 put them in a commanding position the next …
NEW YORK (AP) — Oprah Winfrey said Friday that Russell Simmons attempted to pressure her about her involvement with a documentary in which sev…
SAYVILLE, N.Y. (AP) — Three pigs that escaped a trailer destined for an animal rescue in New York were retrieved by police and others, officia…
NEW YORK (AP) — The first member of Congress to endorse Donald Trump to be president was sentenced Friday to two years and two months in feder…
NEW YORK (AP) — A federal prosecutor in New York said Friday that the case of a suspected serial bank robber accused of committing a heist in …
WASHINGTON (AP) — Billionaire Michael Bloomberg won't have to publicly disclose his finances until late March, well after voters in more than …
NEW YORK — A former congressman who was one of President Donald Trump's first supporters was sentenced Friday to two years and two months in f…
NEW YORK (AP) — Former US Rep. Christopher Collins is sentenced to two years and two months in federal prison in insider trading case.
NEW YORK (AP) — A jury of seven men and five women was selected Friday for Harvey Weinstein's rape trial after an arduous, two-week process in…
NEW YORK (AP) — The country's top immigration official blamed the "sanctuary policies" of New York City on Friday for the sexual assault and k…
NEW YORK (AP) — Three people were sentenced to prison Friday for a 2015 explosion in Manhattan's East Village that was caused by an illegally …
PASADENA, Calif. (AP) — Hillary Rodham Clinton has advice for Democratic voters faced with an unsettled field of presidential contenders: pick…
NEW YORK (AP) — Jury selected in Harvey Weinstein's rape trial, setting stage for testimony to begin next week.
BOSTON (AP) — A Massachusetts Institute of Technology professor is denying accusations that he misled the school about two $50,000 gifts he fa…
GOSHEN, N.Y. (AP) — A New York man has been acquitted of all charges in relation to the 2013 fatal shooting of another man who was wanted want…
NEW YORK (AP) — NBCUniversal is launching a new streaming service that will have a large part available for free, an approach it hopes will re…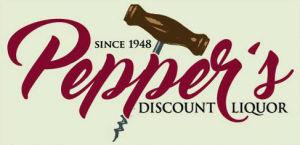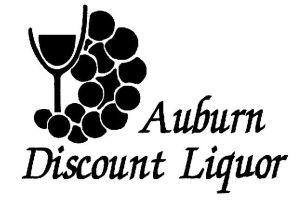 Auburn Discount Liquor & Wine
DETROIT (AP) — Starbucks has a point to prove: There's more to the company than selling $4 lattes to rich people.
NEW YORK (AP) — Carlos Beltrán, called out on a curveball again.
LUMPKIN, Ga. (AP) — In a locked, guarded courtroom in a compound surrounded by razor wire, Immigration Judge Jerome Rothschild waits -- and stalls.
BUFFALO, N.Y. (AP) — New York's high school graduation rate continued to edge upward in 2019 ahead of a review and possible revision of diplom…
PITTSFIELD, Mass. (AP) — A Massachusetts woman who was blackmailed into sexually assaulting an 18-month-old child in her care pleaded guilty, …
Investigators stymied by a nine-year mystery following the discovery of 11 sets of human remains strewn along a suburban New York beach highwa…
NEW YORK (AP) — Harvey Weinstein's lawyers went to court Thursday with a last-minute demand to halt jury selection and move his rape trial out…