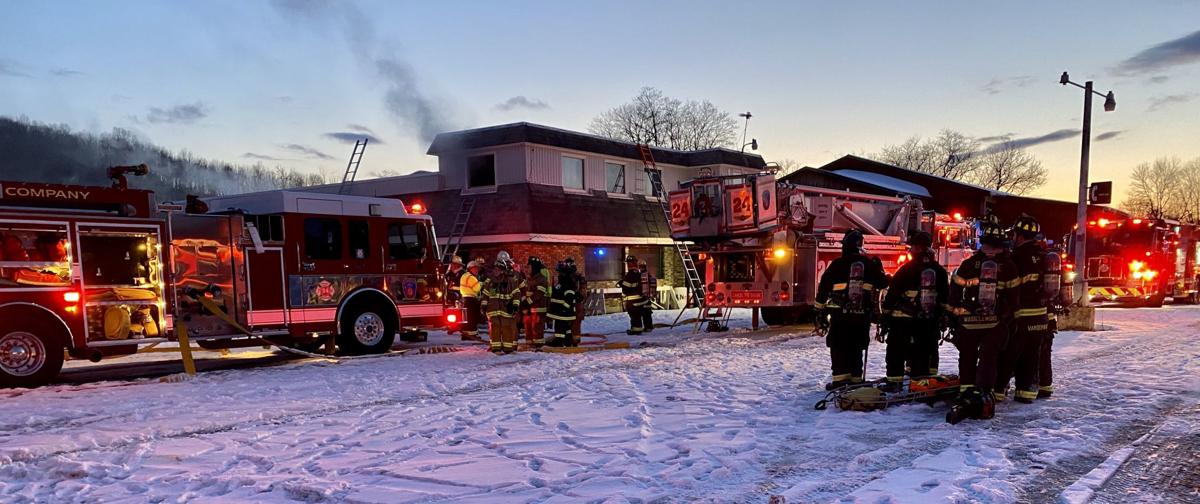 Fire damaged a popular concert venue in Jordan Thursday.
Firefighters from several departments were called out after heavy smoke was spotted at Kegs Canalside, 7 N. Hamilton St.
Casey Brim, the officer in charge of the scene for the Jordan Fire Department, said the call came in around 5:05 p.m.
Brim said there was significant smoke and fire damage to the east side of the building. He noted there were no injuries and the blaze was extinguished in less than an hour.
Fire departments with Jordan, Mottville, Cato, Weedsport, Elbridge and Baldwinsville assisted with the blaze. Brim said Jordan Ambulance and Skaneateles Ambulance Volunteer Emergency Service Inc. responded as well.
The fire was still under investigation by fire investigators with Onondaga County.
Be the first to know
Get local news delivered to your inbox!