BUFFALO — India Walton, a socialist community activist, has defeated the four-term mayor of Buffalo in a Democratic primary, putting her on tr…
ROCHESTER — Rochester Mayor Lovely Warren, who ran for a third term while under indictment in a campaign finance case and under fire for her h…
NEW YORK — Ranked choice voting makes its debut in New York City's mayoral primary Tuesday in one of the most high-profile tests yet for a sys…
TORONTO — Canada's public safety minister said Friday border restrictions on nonessential travel with the United States will be extended until…
New York State is reopening from most COVID-19 restrictions, Gov. Andrew M. Cuomo announced Tuesday afternoon.
ALBANY — New York lawmakers have wrapped up this year's legislative session, but legislative leaders said they may return.
ALBANY — New Yorkers would avoid jail time for nonviolent parole violations, and children under age 12 could no longer be arrested as juvenile…
ALBANY — New York election workers would have to start counting absentee ballots earlier under legislation that passed the state Senate Wednesday.
ALBANY — New York's attorney general could sue gun manufacturers under certain scenarios under a bill that passed the state Senate and Assembl…
WASHINGTON — The Senate's top Democrat is recommending President Joe Biden nominate two prominent voting rights attorneys to serve as judges o…
Approved restaurants could soon be able to accept SNAP benefits from patrons in New York state.
Bars and restaurants no longer have to close at midnight across New York state, as its coronavirus curfew for indoor dining ended Monday.
The U.S. government is holding onto billions of dollars worth of unclaimed assets. With 1 in 10 people missing money or property, some of it c…
Gov. Andrew Cuomo spoke about the state's plans to open federal grant funding applications for renters, landlords and small businesses and the…
ALBANY — Lawyers helping the New York Assembly investigate whether Gov. Andrew Cuomo should be impeached have interviewed five more people ove…
The Centers for Disease Control (C.D.C.) published the data on May 23.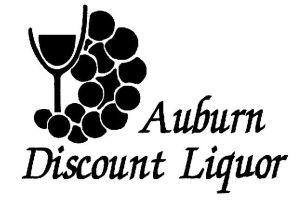 Auburn Discount Liquor & Wine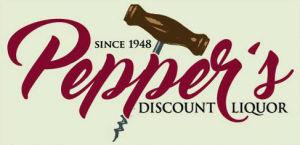 Gov. Andrew Cuomo on Monday announced a new incentive program in which people who get vaccinated in New York state between Monday and Memorial…
New York state will offer free state park passes for those getting their first COVID-19 vaccine this week.
The state Department of Environmental Conservation has launched a new campaign designed to educate nature-seekers about Leave No Trace princip…
President Biden's $2.3 trillion infrastructure plan calls for $80 billion in rail improvements, offering the best chance in decades to make pa…
Child care programs and both day and overnight camps in New York State must collect Covid-19 vaccination status on all staff and children, acc…