Lobsterman rescues deer 5 miles off Maine coast, and more of this week's weirdest news
Lobsterman Ren Dorr says he's seen deer swimming before, but this was different. He says that if he and his crew hadn't intervened, the deer would have been "a goner."
Lobsterman rescues deer trapped in water off Maine coast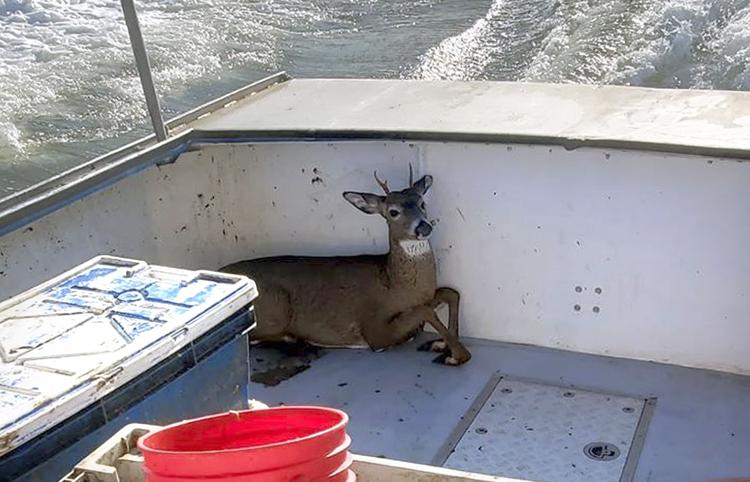 HARRINGTON, Maine (AP) — A Maine lobsterman hauled in an unusual catch 5 miles off the coast — a live deer.
Ren Dorr says he was setting traps when he saw a young deer Monday morning. He says the deer had given up swimming and was being carried farther offshore.
He and his crew hauled the 100-pound buck aboard.
Having a wild animal in a confined space could be trouble. But Dorr told the Bangor Daily News that the deer was so tuckered out that he "laid right down like a dog."
He says it took a half-hour to return to Harrington, where the deer was set free.
Dorr says that he has seen deer swimming before but that this was different.
He says that if he and his crew hadn't intervened, the deer would have been "a goner."
Sheriff: Louisiana man rode electric cart from bar to bar
HOUMA, La. (AP) — A Louisiana man has avoided a driving while intoxicated charge by operating an electric-powered shopping cart to get from one bar to another.
A news release from the Terrebonne Parish Sheriff's Office says 32-year-old Brice Kendell Williams is accused of taking the cart Sunday from a Walmart in Houma to a bar about half a mile (0.8 kilometers) away. Col. Terry Daigre says a deputy found the cart parked between two cars in the bar's parking lot.
The sheriff's office says Williams told the deputy he thought he might get charged with DWI if he drove his own vehicle from bar to bar.
Williams was arrested nevertheless, and charged with felony "unauthorized use of a movable." It's unclear whether he had an attorney to speak for him.
Orangutan granted 'personhood' settles into new Florida home
WAUCHULA, Fla. (AP) — A 33-year-old orangutan granted legal personhood by a judge in Argentina is settling into her new surroundings at the Center for Great Apes in central Florida.
Patti Ragan, director of the center in Wauchula, Florida, says Sandra is "very sweet and inquisitive" and adjusting to her new home. She was born in Germany and spent 25 years at the Buenos Aires Zoo before arriving in Florida on Nov. 5.
"She was shy when she first arrived, but once she saw the swings, toys, and grassy areas in her new home, she went out to explore," Ragan said. "She has met her caregivers here and is adjusting well to the new climate, environment, and the other great apes at the Center. This is the first time in over a decade that Sandra has had the opportunity to meet other orangutans, and she will meet them when she chooses. It is a new freedom for her, and one we are grateful to provide."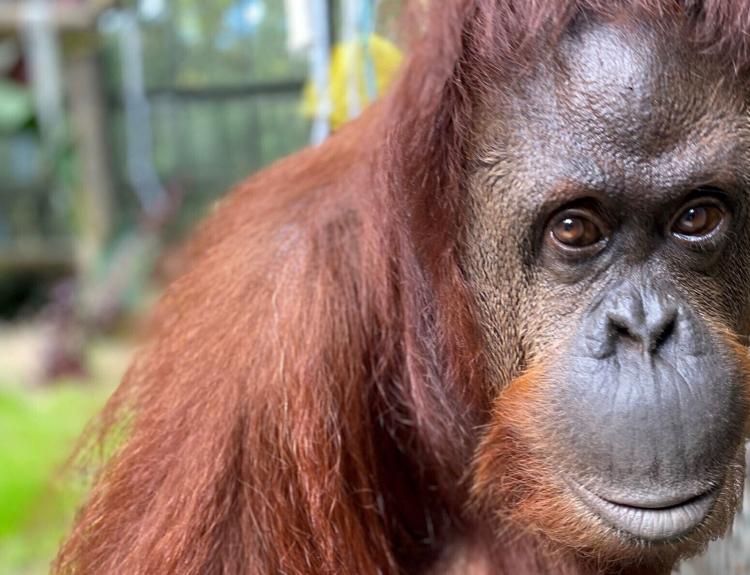 Judge Elena Liberatori's landmark ruling in 2015 declared that Sandra is legally not an animal, but a non-human person, thus entitled to some legal rights enjoyed by people, and better living conditions.
"With that ruling I wanted to tell society something new, that animals are sentient beings and that the first right they have is our obligation to respect them," she told The Associated Press.
But without a clear alternative, Sandra remained at the antiquated zoo, which closed in 2016, until leaving for the U.S. in late September. She was in quarantine for a month at the Sedgwick County Zoo in Kansas before arriving in Florida.
At the center, Sandra joins 21 orangutans and 31 chimpanzees rescued or retired from circuses, stage shows and the exotic pet trade.
German swingers' club evacuated after carbon monoxide alarm
BERLIN (AP) — Authorities say a swingers' club in western Germany had to be evacuated mid-party after a carbon monoxide alarm went off and several guests reported feeling unwell.
Firefighters in the town of Hattingen, between Dortmund and Duesseldorf in North Rhine-Westphalia, told the dpa news agency Sunday that about 300 swingers were brought to safety after the alarm went off late Saturday night.
The swingers, many clad just in bathrobes as they left the club, were taken on buses to be examined by first aid workers. About 10 complained of feeling unwell and needed treatment.
The fire department says no dangerous levels of carbon monoxide were detected once they had arrived. In all, about 160 emergency workers were involved.
Alaska university taking PB&J as payment for parking tickets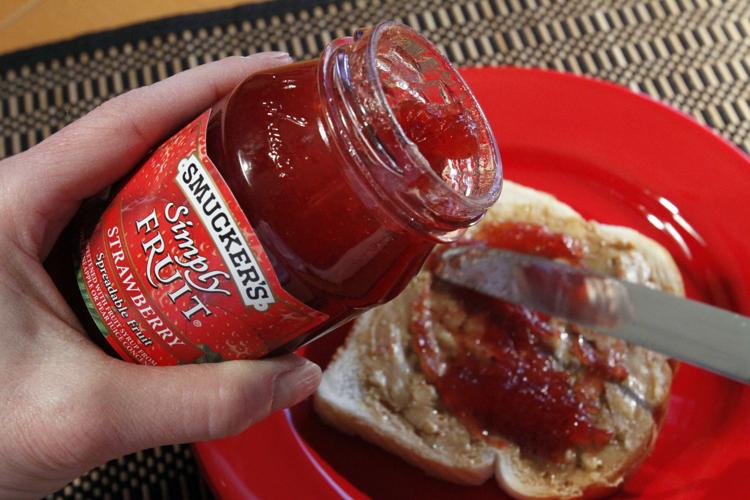 ANCHORAGE, Alaska (AP) — What a lip-smacking offer!
Anyone with unpaid parking fines at the University of Alaska Anchorage campus has the option to reduce or cover the cost of their tickets with peanut butter and jelly.
KTUU-TV reported the university would take donations for their annual payment tradition until Nov. 8 to help combat student hunger.
Officials say the food goes to students in need.
University officials say each person could use PB&J payments for two citations issued within the past 45 days.
Officials say two 16-ounce (454-gram) jars offer a $10 credit, three jars offer a $35 credit and five jars offer a $60 credit.
Officials say any unopened commercially produced nut butter-almond, cashew, peanut butter or any flavor jam, jelly, marmalade or preserves would be accepted.