TOKYO (AP) — The legal team of Nissan's former chairman Carlos Ghosn issued a statement Friday refuting the latest allegations by the Japanese…
KYIV, Ukraine (AP) — Ukraine's prime minister submitted his resignation Friday, days after he was caught on tape saying the country's presiden…
THE HAGUE, Netherlands (AP) — Dutch agriculture exports rose 4.6% in 2019 from the previous year to a new record of 94.5 billion euros ($105.2…
BEIJING (AP) — China's population crept past 1.4 billion last year for the first time, even as the birthrate continues to fall.
BERLIN (AP) — The German parliament on Friday approved legislation that will allow investigators to use computer-generated child pornography t…
PARIS (AP) — The restaurant of French chef Paul Bocuse, who died two years ago, has lost one of its Michelin stars after holding three since 1…
MILAN (AP) — Fiat Chrysler is in talks with the Chinese company Foxconn to develop and manufacture battery-powered vehicles, the U.S.-Italian …
HONG KONG (AP) — The airline Hong Kong Express has apologized for having required some female passengers bound for the U.S. territory of Saipa…
TEHRAN, Iran (AP) — Iran's supreme leader said President Donald Trump is a "clown" who only pretends to support the Iranian people but will "p…
ATHENS, Greece (AP) — The commander of forces fighting the U.N.-supported government in war-torn Libya has begun meetings in Athens in a bid t…
JUBA, South Sudan (AP) — South Sudan's rival leaders have agreed to form a coalition government by the February deadline, a South African spec…
TEHRAN, Iran (AP) — Iran's top leader says Western countries are too weak to 'bring Iranians to their knees'.
TEHRAN, Iran (AP) — Iran's leader says President Donald Trump is a 'clown' who pretends to support Iranians but will betray them.
WITTENBERG, Germany (AP) — High on the wall of a German church where Martin Luther once preached, an ugly remnant of centuries of anti-Semitis…
TEHRAN, Iran (AP) — Iran's supreme leader says in Friday prayers sermon that Iran's attack on US bases was 'blow to America's image'.
ISLAMABAD (AP) — A Pakistani court has sentenced 86 members of a radical Islamist party to 55-year prison terms each for taking part in violen…
ANKARA, Turkey (AP) — A car bombing has killed three Turkish soldiers in a Turkish-controlled area in northern Syria, Turkey's Defense Ministry said.
LONDON (AP) — Prince Charles, the future king, has long been seen as a potential modernizer who wants a more modest monarchy in line with othe…
TAGAYTAY, Philippines (AP) — An erupting Philippine volcano remains life threatening despite weaker emissions and fewer tremors, an official s…
BEIJING (AP) — A second person has died from a new coronavirus that has caused an outbreak of pneumonia in central China, health authorities said.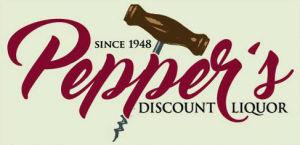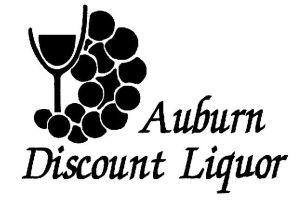 Auburn Discount Liquor & Wine
BEIJING (AP) — As the Lunar New Year approaches, Chinese travelers flocked to train stations and airports Friday to take part in a nationwide …
KATHMANDU, Nepal (AP) — Authorities are knocking down tiny huts in western Nepal where women have been exiled during menstruation and exposed …
BUENOS AIRES, Argentina (AP) — Mara listens to her trainer say "up, down, blow," obediently raising her trunk so a saline solution can be intr…
LAS TUNAS, Cuba (AP) — Cuban President Miguel Díaz-Canel said he does not believe the Trump administration would drop sanctions on the island …
DHAKA, Bangladesh (AP) — A Bangladeshi island regularly submerged by monsoon rains is ready to house 100,000 Rohingya refugees, but no date ha…
CHIQUIMULA, Guatemala (AP) — United States officials are crediting tough measures taken over the past year and cooperation from regional gover…
CANBERRA, Australia (AP) — Australia's foreign minister said on Friday she had raised with her Iranian counterpart the fate of an imprisoned A…