As we mark International Women's Day, here's a look at some women making a difference around the globe ... and the ways you can help, too.
BRUSSELS (AP) — The European Commission expressed its astonishment Monday following a decision by Belgian authorities to prolong a ban on all …
KYIV, Ukraine (AP) — Thousands of women marched through the center of Ukraine's capital on International Women's Day to draw attention to dome…
BERLIN (AP) — Germany has begun ramping up the use of the coronavirus vaccine made by AstraZeneca, after authorities last week gave the green …
Stocks were mostly higher in early trading Monday, as weakness in technology companies was being offset by strength in banks and other sectors…
Oprah Winfrey's bombshell interview with Prince Harry and Meghan, Duchess of Sussex has caused shockwaves, with the couple accusing the royal …
PRISTINA, Kosovo (AP) — Hundreds of Kosovar women on Monday marked International Women's Day with a protest demanding more respect for their rights.
LONDON (AP) — Britain and its royal family absorbed the tremors Monday from a sensational television interview with Prince Harry and Meghan, i…
NICOSIA, Cyprus (AP) — Plans to connect Israel, Cyprus and Greece with a 2,000 megawatt undersea electricity cable took a key step forward on …
Another massive crater appeared violently and explosively in the Siberian tundra in 2020, leaving a gaping circular scar in the empty and eeri…
DETROIT — Students in Michigan's largest school district returned to classrooms for in-person learning Monday for the first time in months.
ABOARD THE PAPAL PLANE (AP) — Pope Francis said Monday he weighed the risks of a high-profile trip to Iraq during the coronavirus pandemic, bu…
In a further clip from her interview with Oprah Winfrey, Meghan, Duchess of Sussex, says the palace did not protect her from the press in the …
BRUSSELS (AP) — The European Parliament is voting Monday on whether to lift the immunity of the former president of Spain's Catalonia region, …
THE HAGUE, Netherlands (AP) — International Criminal Court judges on Monday awarded $30 million (25.3 million euros) in reparations to victims…
Memorable quotes and major revelations from Oprah Winfrey's interview with Meghan and Harry, their first since stepping away from royal life:
NEW DELHI (AP) — Thousands of female farmers held sit-ins and a hunger strike in India's capital on Monday in protests on International Women'…
BANGKOK (AP) — Oil prices rose Monday as Saudi Arabian oil facilities were targeted by drone strikes just days after the largest crude exporti…
BUDAPEST, Hungary (AP) — Hungarians on Monday awoke to a new round of strict lockdown measures aimed at slowing a record-breaking wave of COVI…
BANGKOK (AP) — Prosecutors in Thailand charged 18 pro-democracy activists with sedition on Monday, while lodging additional charges of insulti…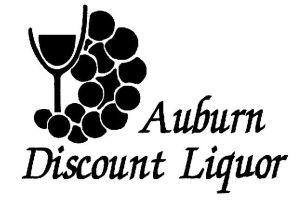 Auburn Discount Liquor & Wine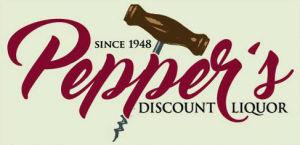 PARIS (AP) — A French billionaire aviation industrialist and member of parliament has died in a helicopter crash along with the pilot, authori…
Meghan, Duchess of Sussex has said there was concern within the royal family about her baby's skin tone, and her husband Prince Harry condemne…
LOS ANGELES (AP) — In a wide-ranging interview aired Sunday, Harry and Meghan described painful palace discussions about the color of their so…
CNN's Richard Quest reacts to the bombshell interview where Harry and Meghan, Duke and Duchess of Sussex speak to Oprah Winfrey and made sever…
HANOI, Vietnam (AP) — Vietnam administered its first COVID-19 doses Monday to the front-line workers who made the nation's relative success in…
A gallery of images of the couple in recent years:
Meghan, Duchess of Sussex, dropped major revelations about the British royal family in a wide-ranging interview with Oprah Winfrey, including …