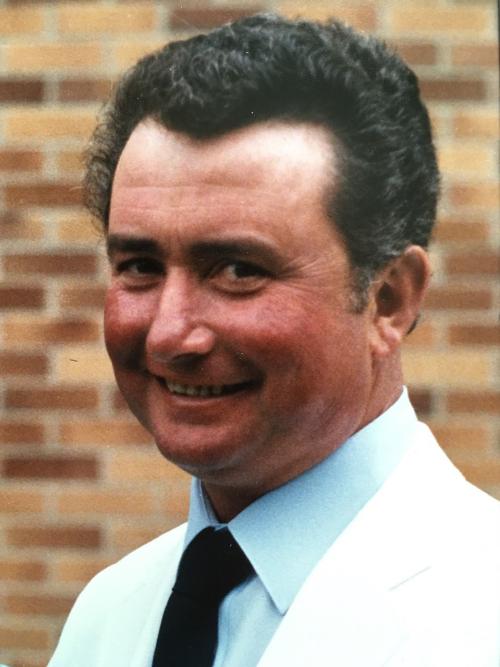 PORT BYRON — Antonio J. Guidone, 84, of Port Byron, went to join Our Lord in the fields of heaven at sunset on July 7, 2019, surrounded by his loving family.
Anthony was born Nov. 16, 1934 to Thomas and Raffaela Guidone. He lived in the Port Byron area his entire life, working the fields of the family farm and raising his family with the sweetheart of his life, Sandra Guidone.
He graduated PBCS in 1953 and joined the U.S. Army in 1955 with his best friend, Kenny Aldrich. Anthony's service in the U.S. Army was brief. After an honorable discharge, he was called home to help with the family farm after his father had been injured. Anthony continued working the farm while his mother cared for his father and his younger sisters continued on in school. Anthony and his parents partnered to manage the family produce farm.
In 1956, Anthony met the love of his life, Sandra, and they married on July 4, 1960. They had three children, Thomas, Stephen, and Mary. Anthony and his family worked together on the farm growing cabbage, potatoes, onions, and celery. Upon his eldest son Thomas' graduation from high school, they partnered to continue working the farm. Anthony was known as the "Cabbage King" for many years and provided produce to many area stores.
Anthony was a member of St. John's Church in Port Byron and served his faith on the altar as a Eucharistic minister and played a vital role in raising funds to build the church hall. Anthony was a member of the Board of Directors on the Regional Market in Syracuse for several years. Over the years Anthony enjoyed traveling and spending time with his family. He was a devoted Catholic.
Anthony is survived by his wife, Sandra (VanHout) Guidone; three children: sons, Thomas (Gena) Guidone, and Stephen (Lisa) Guidone, and daughter, Mary Guidone; grandchildren, Mitchell, Russell, and Nicholas Buehler, Sarah, Nicole, Jacob, and Julia Guidone; great-grandchildren, Kole and Alana Buehler; his two sisters, Catherine (Anthony) Tucci and Mary (Leslie) Deemer, and several cousins, nieces, and nephews.
Anthony was predeceased by his parents, Thomas and Raffaela Guidone, and sister, Jean Arena.
A Mass of Christian burial will be celebrated at 11 a.m. Thursday in St. John's Catholic Church, Port Byron. Burial will be in Pine Hill Cemetery, Throop. Friends are invited to call on the family from 4 to 8 p.m. Wednesday at the White Chapel Funeral Home, 2719 Erie Drive, Weedsport.
In lieu of flowers, please make contributions to St. John's Church in Port Byron or Port Byron Fire Department.
Anthony's family would like to thank the staff at Auburn Nursing Home and Auburn Community Hospital for their kindness and wonderful care they provided.
Obituaries Newsletter
Sign up to get the most recent local obituaries delivered to your inbox.