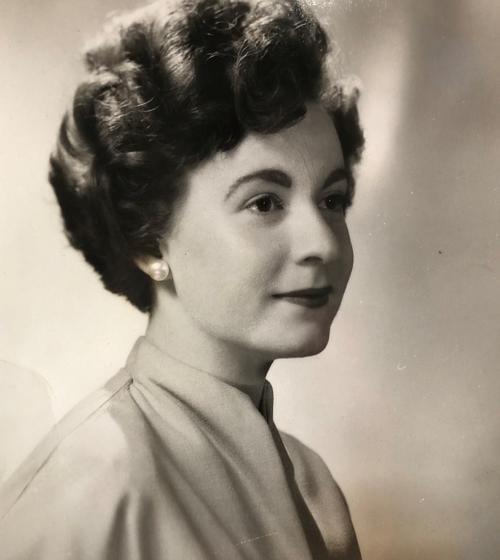 AUBURN — Dorothy Theresa Balko, of 1159 Connors Road, Auburn, passed away Sept. 2, 2019, at home after a lengthy illness surrounded by family and loved ones.
Dorothy was born on Jan. 2, 1931, in Boston, Mass. to Frances and Luciano Borriello. Dorothy was a graduate of Girls Latin School and received her BS from Teachers College of Boston, Mass. She was a member of St. Michael's Church in Union Springs and served with the Altar and Rosary Society and belonged to the Society of Saint Frances. Dorothy loved to cook, knit, read, and cared for and rescued many animals. During her active retirement years, Dorothy enjoyed visits to her family cottage in Manomet, Mass. where she would host the extensive New England family. This carried on a family tradition that spanned 65 years of cherished memories. Dorothy loved living the rural country lifestyle and passed away in the surroundings that she held most dear to her heart. She was a loving mother, grandmother, great-grandmother, and devoted friend. She will be missed by all who knew her.
Dorothy is survived by her children, John F. Balko Jr., Charles W. Balko, Frances C. Bowen, and Elizabeth A. Balko.
She was predeceased by her parents; husband, John F. Balko Sr.; and infant daughter, Catherine A. Balko.
She has five grandchildren, Erin Moore, Jacquelyn Smith, and Jennifer James, and was predeceased by her grandchildren, Sean and Rebecca Bowen. She has seven great-grandchildren, Sean James, Oliver James, William Moore, Nathan Moore, John Moore, Patrick Smith, and Sadie Smith. She is also survived by her extended family/friends, Linda Banker, Tracy Wild, Tim and Elizabeth Fowler and their two children, Lily and Anna.
A memorial service and celebration of life will be held at a future date.
In lieu of flowers, donations may be made to Union Springs Volunteer Fire Department, P.O. Box 72, Union Springs, NY 13160 or Cayuga Veterinary Services Veterinary Care Foundation, Attn: Rachel Hendricks, 1532 Clark St. Road, Auburn, NY 13021.
Arrangements are with White Chapel Funeral Home, Inc. of Auburn.
To plant a tree in memory of Dorothy Balko as a living tribute, please visit Tribute Store.