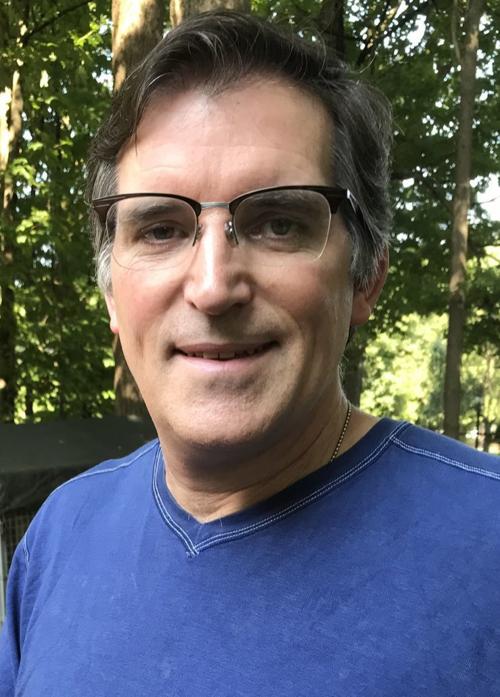 OWASCO — Dr. William "Bill" H. Foresman, 53, of Owasco, passed away unexpectedly early Sunday morning, Feb. 23, 2020, at his home.
Bill was a lifelong resident of Auburn, the son of Dr. Arthur H. and Joanne Philbrook Foresman. He was a graduate of Auburn High School and Hamilton College and earned his medical degree from Upstate Medical Center in Syracuse. He completed his residency in Urology at the University of Rochester Medical School Center at Strong Memorial Hospital. Bill practiced urology in Auburn since 1998 and established Lake Region Urology in 2004. In 2014 he became part and partner of AMP urology group. Bill's dedication and commitment to his patients and his professionalism amongst his colleagues was renowned in the community which he so loved. He was a skilled physician with an uncompromising work ethic instilled by his parents. Bill held numerous leadership positions in the community, including President of the Cayuga County Medical Society, Chief of Surgery and President of the Medical Staff at Auburn Memorial Hospital, and Member of the AMH Board of Trustees. Bill had a very strong devotion to the Lord and the community.
Bill was an avid outdoorsman who thoroughly enjoyed boating and fishing on Owasco Lake and hunting at his beloved "Buck Nuts" cabin in the woods of Cato. Bill's humble character, kind personality, exceptional bedside manner, and quick wit will be forever remembered. He will be sadly missed by all fortunate enough to get to know this special man.
He is survived by his loving wife of 26 years, Judy Sayer Foresman, of Owasco; two beloved sons, Parker H. Foresman, of Hartford, Conn., and Henry Foresman, a student at Dickinson College; parents, Dr. Arthur and Joanne Foresman, of Auburn; three siblings, Jeff Foresman, of Auburn, Dr. Pam Foresman and her husband, Dr. Brian Brundage, of Auburn, and Bob Foresman and his wife, Luda, of Rye, N.Y.; father and mother-in-law, Gary "Buddy" and Gloria Sayer; numerous nieces, nephews, cousins, colleagues, office staff, and many dear friends, especially Lou Bruno and Fred Gardner, and his favorite canine companion, Stella.
In accordance with Bill's family's wishes, there are no public calling hours and a private service was held yesterday.
In lieu of flowers, any contributions in Bill's memory may be made either to the Foresman Family Scholarship of the Cayuga County Community College Foundation, 197 Franklin St., Auburn, NY 13021; the Booker T. Washington Community Center of Auburn; or REV Theatre, formerly known as the Merry-Go-Round Theatre.
The family would like to thank the dedicated and very caring staff and associates whom Bill was fortunate to have had at his practice all of these years, and the countless patients whom he was privileged to serve. The family greatly appreciates the outpouring of support from our loving and beloved community at this difficult time.
Arrangements have been entrusted to Pettigrass Funeral Home.
Obituaries Newsletter
Sign up to get the most recent local obituaries delivered to your inbox.