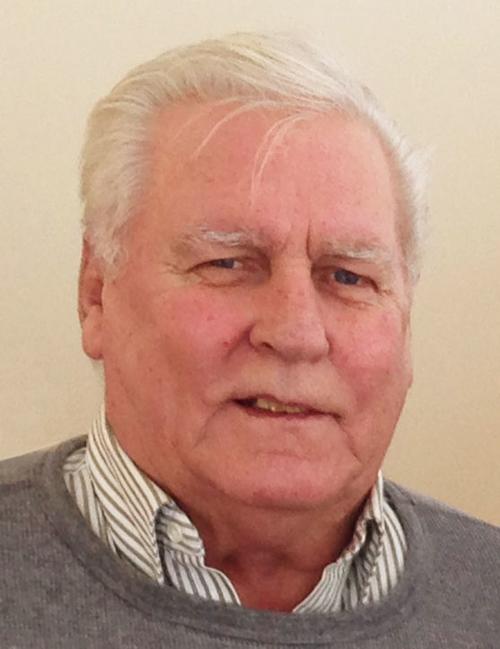 PORT BYRON — Earl R. Axton, 73, of Port Byron, passed away peacefully with the company of his family on Nov. 5, 2019, at St. Joseph's Hospital in Syracuse following complications from surgery.
The youngest of three children, Earl was born June 1, 1946 in Auburn to Arthur and Bernice Axton. On Jan. 17, 1970, he married Marie Okal at S.S. Peter and Paul Church in Auburn and the couple enjoyed 49 years of marriage. A graduate of Port Byron High School, Earl was later initiated to Pipefitters Local Union 802 in 1969. As a nuclear welder, he contributed to the construction of regional steam and nuclear power generating facilities for nearly two decades. Earl later moved to the General Crushed Stone Company (now known as Hanson Aggregates) in Skaneateles where he retired after 25 years.
Earl was best known for his intimate involvement and sincere love for auto racing. As a very young boy, Earl was introduced to go-kart racing by his father, Art. After numerous victories and championships in go-karts, he advanced into late model race cars and dirt modifieds where he continued to experience success. Earl visited victory lane at a number of dirt circuits in New York to include his home tracks of Waterloo and Weedsport. In 1972, he retired from auto racing to focus on his family and later created E.R. Axton & Sons Welding with wife, Marie. Offering dependable welding and repair, his family business proudly served local D.I.R.T. race tracks for more than 30 years. In the years to come, Earl would pass on his knowledge and passion for racing to his two sons, David and Timothy. Though humble of his own racing success, he would regularly express how proud he was of "my boys."
His later years were spent watching his grandchildren grow with the help of his undying affection for each of them. Earl very much enjoyed attending the athletic events and performances of his grandchildren to include softball, luge, lacrosse, basketball, and music. He was a lifelong fan of Yankee baseball and Syracuse University athletics.
Earl was predeceased by his father, Arthur Axton, in 1995; mother, Bernice (Knapp) Axton, in 2017, and brother, Lawrence (Elaine) Axton in 2014.
He is survived by his wife, Marie; sister, Helen (Robert) Stoneburg; sons, David (Robin) Axton and Timothy (Juliann) Axton; six grandchildren, Cierra, Sydney, Talia, Reeve, Leighton, and Timmy Jr.; as well as several nieces and nephews.
Friends are invited to call from 3 to 6 p.m. Sunday, Nov. 10, 2019, at the Audioun Funeral Home LLC, 218 Main St., Port Byron. Graveside services will be held at 11 a.m. Monday, Nov. 11, 2019, in Weedsport Rurual Cemetery.
In lieu of flowers, contributions to St. Jude Children's Hospital (donate by calling 800-478-5833) or Dirt Museum and Hall of Fame, 1 Speedway Drive, Weedsport, NY 13166.