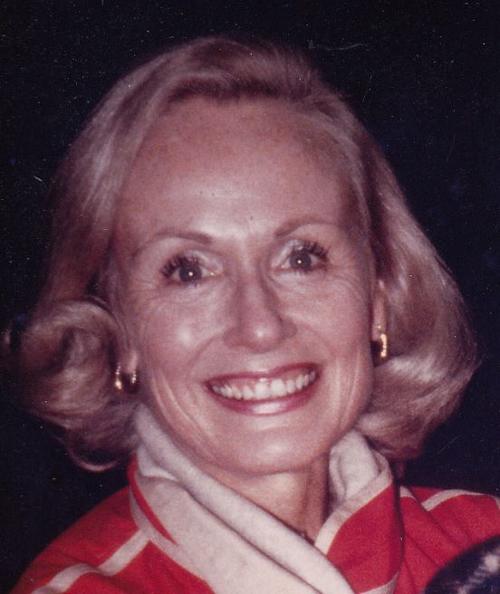 SKANEATELES — Elizabeth Davis Boudreau, 91, formerly of Skaneateles, N.Y., passed away surrounded by family on July 13, 2019.
Beth was born in Geneva, Ill. to Ralph Waldo Davis and Geraldine W. Davis on May 19, 1928. After she attained Valedictorian at Sullins High School in 1946, she married Dr. Robert Page Boudreau on July 2, 1947. For the following 15 years during Bob's residency and fellowships they moved to North Carolina, Boston, Philadelphia, London, Sweden, Baltimore, and finally returned to Bob's hometown, Syracuse, in 1962 settling in DeWitt. In 1964 they built a house on Skaneateles Lake, where they moved permanently in 1970.
While raising six children, Beth was always ready to contribute to the needs of local charities Meals-On-Wheels, Friends in Service Here (FISH), Unity Acres, and Unity Kitchen, where she and Bob helped prepare meals every Monday in Bob's retirement.
Passionate about opera and other classical music, Beth co-founded, with the collaboration of close friends Lindsay Grove and Louise Robinson, the Skaneateles Chamber Music Festival in 1979, originally held on the second floor of the library. Today, the Skaneateles Festival is an international music festival bringing world-class music to Skaneateles Lake. Beth served as the first president and was instrumental in obtaining designation with the New York State Council for The Arts (NYSCA) that allowed the festival to grow to what it is today.
You have free articles remaining.
Beautiful, elegant, brilliant, and compassionate, Beth was loved by all who knew her. She was extremely well read and a voracious reader and an avid gardener, who surrounded her home on the lake with breathtaking flower gardens. Most of all she was a warm, kind, and generous person who opened her home and her heart to many travelers, musicians, friends, and family, who will carry strains of Beth in themselves.
Beth was predeceased by her husband of 56 years, Bob; her brother, Scott Davis; brother-in-law, Donald Boudreau, and sister-in-law, Elizabeth (Liz) Fagan Boudreau.
Beth is survived by her six children, Elizabeth S., Robert (Alison Gilles), Edward (Zui Hui), Thomas, Kathleen (Jack Joyce), and Michael (Julie Stafford); seven grandchildren, Eleanor, Paul, Julia Martin, Ian Joyce, Dylan Joyce, Emily, and Hannah; two great-grandchildren, Abigail and Robert Martin; and sister-in-law, Betty Jane Boudreau.
A Mass of Resurrection will be celebrated beginning at 10 a.m. on Thursday, July 18, in St. Mary's of the Lake Church, 81 Jordan St., Skaneateles.
In lieu of flowers, donations may be made to the Skaneateles Festival and Unity Kitchen.
To plant a tree in memory of Elizabeth Boudreau as a living tribute, please visit Tribute Store.