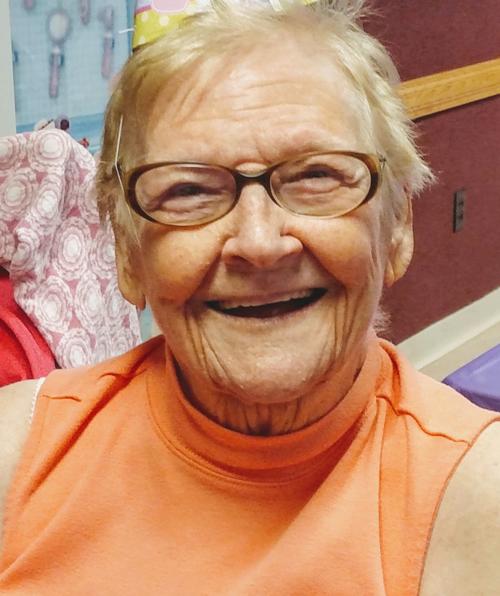 AUBURN — Ella Pearl Testa, 99, our mother and our rock was born in San Antonio, Texas, has passed away July 3, 2019, at her home in Auburn, surrounded by her loved ones. She was welcomed with open arms into the pearly gates to be reunited with her family from Texas and her large, Italian family from New York.
Ella served as an Army Sergeant during World War II. She held the flag at the head of her platoon at the train carrying the casket of President Franklin D. Roosevelt, stopping in Chattanooga, Tenn. As an Army nurse, she served at bases all over the country tending to the young men who had been badly hurt in the war.
Ella was a former beauty queen, competed in rodeos and roped steers in Texas. She drove a jeep in a Bond Rally Dare Devil Parade in Jacksonville, Fla., was a Ping-Pong Champion and Cary Grant's jitter bug dance partner. She was a private nurse to Mrs. Allen, who was William H. Seward's great-granddaughter. Ella worked at Auburn Nursing Home for more than 40 years, retiring at 91 years of age. At 87, Ella was named Statewide Certified Nursing Assistant of the Year, accepting the award in Saratoga Springs.
She is survived by her sons, Milton Testa and special daughter-in-law and caregiver, Becky Lepak Testa, and Jerry Testa (Darla); daughters, Pam Eisenschmidt, and Toni Breck (William); siblings, Harold Shelton, Tiley Hollowell, Frances Sinclair, and Donnie Shelton; 10 grandchildren; 12 great-grandchildren; one great-great-granddaughter; and several nieces and nephews.
You have free articles remaining.
She was predeceased by her husband, Milton; her parents, Norman and Suzie Quiney Shelton; brothers, Lee, John, Joe, Jimmy, Gene, Norman, and L.W. Shelton; sisters, Cletha and Bee Shelton.
Ella will be remembered and dearly missed by all those who were blessed to have had her in their lives.
Services will be held at the convenience of the family.
Contributions may be made in memory of Ella to St. Jude Children's Hospital.
Arrangements are by the Cheche Funeral Home Inc., Auburn.
To plant a tree in memory of Ella Testa as a living tribute, please visit Tribute Store.