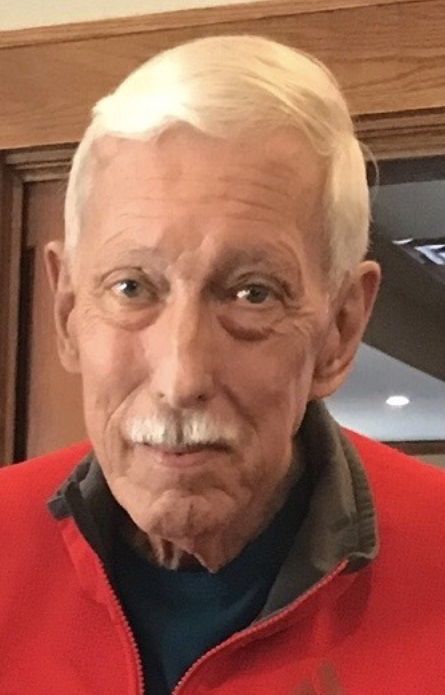 AUBURN — Jimmy Kirch was passionate about his dogs, skydiving, skiing, and fishing at the French River.
On Oct. 30, 2019, James Kenney Kirch, Jr. lost his battle against a second cancer. His five siblings feel a great sadness, and remember him with the greatest love and respect for a life lived fully and courageously. He was the oldest of six and set an example of personal integrity and the highest moral standards for all his brothers and sisters.
Born in Buffalo, New York, May 16, 1948 to James Kenney and Jane Hartman Kirch, he grew up in Auburn and graduated from East High in 1966.
Jimmy served in the U.S. military in the Army from 1966-1969 as a Machine Gunner in the First Cavalry in Vietnam. He received the Purple Heart and the Army Commendation Medal for Heroism. "Although wounded while aiding his fallen comrades, he nevertheless continued to be of great assistance in the evacuation of the wounded."
After returning home he made a career in medicine which lasted more than 37 years as a respiratory therapist. In addition he performed laboratory tests and procedures in other fields. He made sure that every one of his patients felt his gentle, loving care and and his genuine concern for their welfare.
His memory was legendary, being able to recall events in such clarity and detail that all were amazed. His intellect was prodigious and he was passionate about public affairs. His comments on politics and life in general were incisive and powerful.
As part of his service on the ground in Vietnam he was exposed to Agent Orange, and developed esophageal cancer at an early age. Despite a most dire prognosis, Jimmy breezed through what his oncologist described as "a brutal course of "chemotherapy and a most radical surgery. All with a cheerful attitude while joining the family for dinner every night and exercising daily. He beat that and continued to sky dive and ski for 16 more years. His sister called his skiing "poetry".
Skydiving was his passion, and he enjoyed entertaining friends at the Kirch House on Prospect Street during July 4 fireworks at Holland Stadium by parachuting into the backyard. In 1982 he chose his home to be near the Ovid airport and Finger Lakes Skydivers; he accomplished more than 2800 jumps and was an instructor in both static line and tandem jumps.
Jimmy was diagnosed with a second, very invasive cancer in the Spring of 2019, and again valiantly braved several types of difficult treatment. In the end he lost the battle, but he never lost his desire to live and his optimism.
His two dogs were like children to him and nothing was too good for them; they returned his affection and they were all inseparable.
His family loved their cabin on the French River in Ontario, and Jimmy spent many summers over many decades there. He could always be found with his dogs, in his boat, fishing.
He is survived by his beloved dogs Jerome and Caesar, sister Peggy (Art Piccinati), brother Jack (Sue Kahler), sister Elizabeth del Sol, sister Sally, sister Mary Ann (Peter Boutell), nephew Aaron, niece Marisa (Jeremiah McGuire), grandniece Tacy, and numerous cousins.
In lieu of flowers, the family requests that donations be made to Seneca County Transportation Corp., P. O. Box 262 Willard, NY 14588.
Calling hours will be from 10 to 11 a.m. Saturday, Nov. 9, with a military service to follow at Pettigrass Funeral Home. 196 Genesee Street, Auburn, NY.
Obituaries Newsletter
Sign up to get the most recent local obituaries delivered to your inbox.